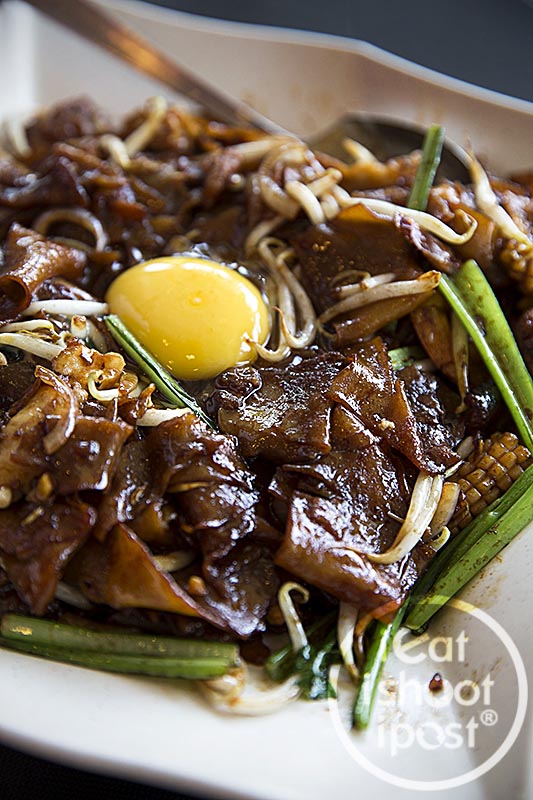 Previously I took you on a Food Trail for ten iconic hawker dishes, this time we are going to visit 10 zi char stalls for 10 signature dishes! These are some of the most memorable dishes that I have eaten over the last 12 years while writing this blog. This post is ideal for those of you looking for a one day whirlwind tour of the Singapore zi char scene! Just make sure you are hungry!
Our first stop is at Alexandra Village where we visit Chef Wayne for his Moonlight Hor Fun is 月光河. If there is ever a dish to order to gauge the chef's wok skill, it's got to be hor fun. This very simple dish of rice noodles fried with lard, dark sauce and topped with an egg is simply irresistible when the chef has managed to capture the breath of the wok! (wok hei). While there, you can also check out Poh Cheu for their ang gu kueh and Lina's confectionery for the steam kueh lapis.
Keng Eng Kee
Blk 124 Bukit Merah Lane 1 #01-136, Singapore 150124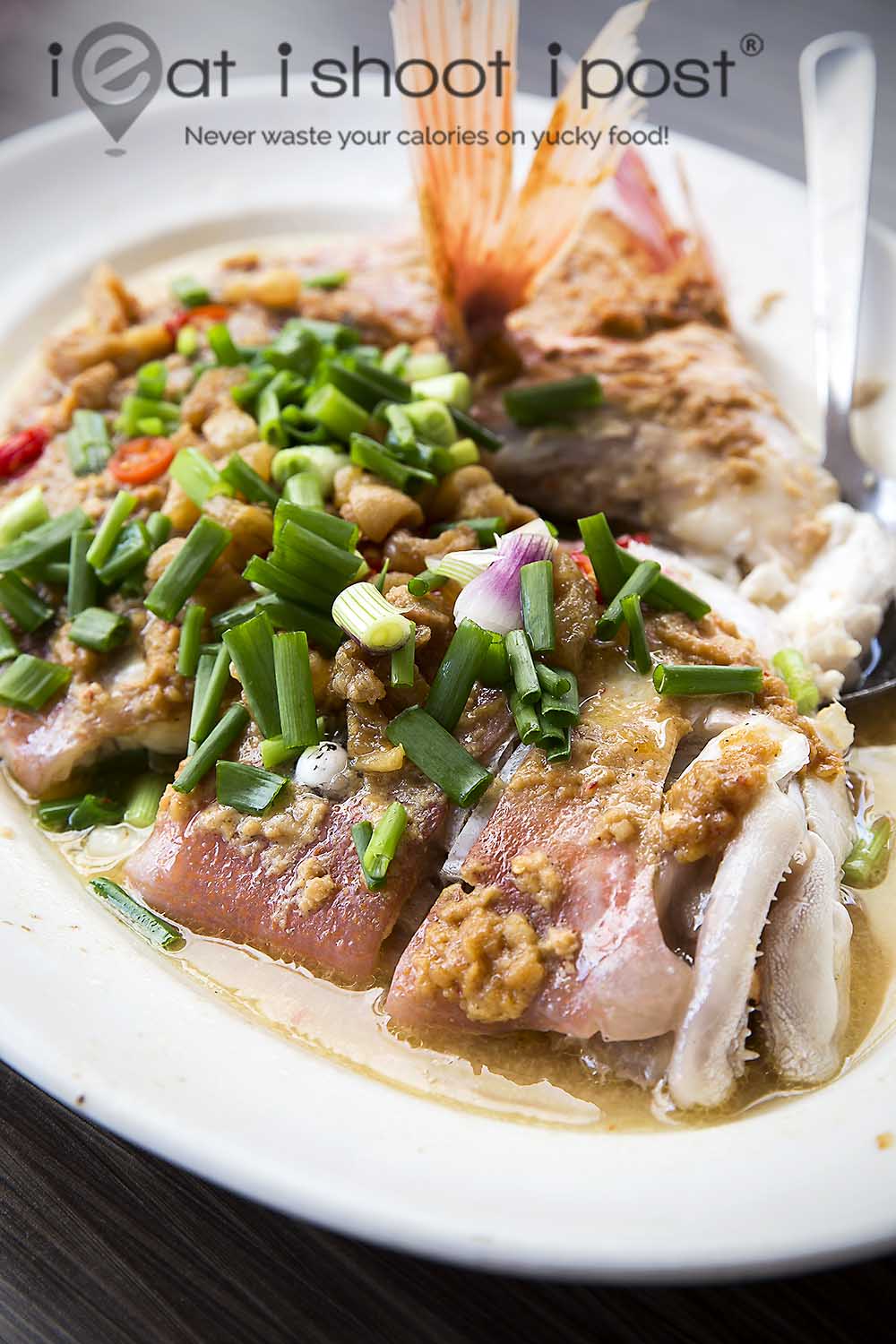 Zai Shun is the best place in Singapore for steamed fish. Not only is the fish fresh, the prices are also very reasonable, they also have fish like Empurau and humpback grouper which is not so easily found elsewhere! Make sure you order the salted egg bittergourd omelette while you are there!
Zai Shun Curry Fish Head
Blk 253, Jurong East St 24, #01-205, Singapore 600253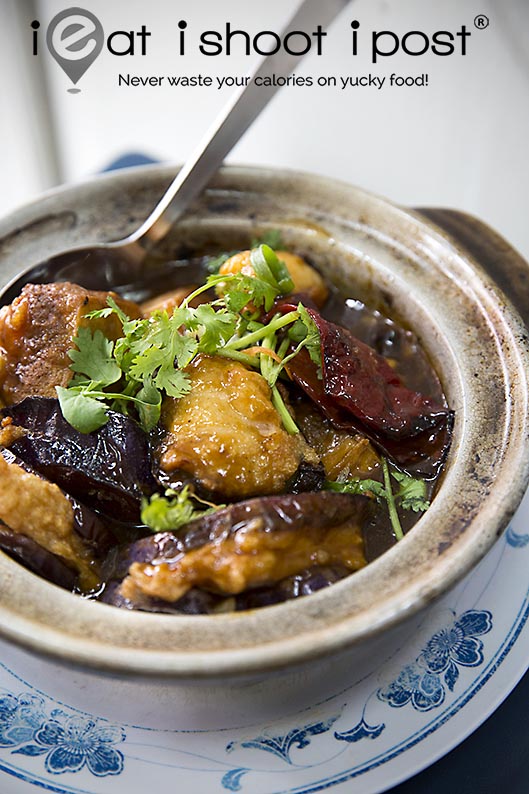 Kok Sen is one of those venerable zi chars that which has served 3 generations of Singapore. They have a couple of signature dishes, but if I were to just order one, it would have to be their yong tau foo. They make their own stuffing from squid and prawns and the items are braised in a wonderfully mooreish sauce that is so good that you would break your low carb diet and order a bowl of rice! After the meal, hop over to Tong Ah for a cup of kopi and a slice of their crispy kaya toast! If you still have the stomach you can head further down the same street for some excellent sio bak and char siu at Foong Kee!
Kok Sen
30-32 Keong Saik Road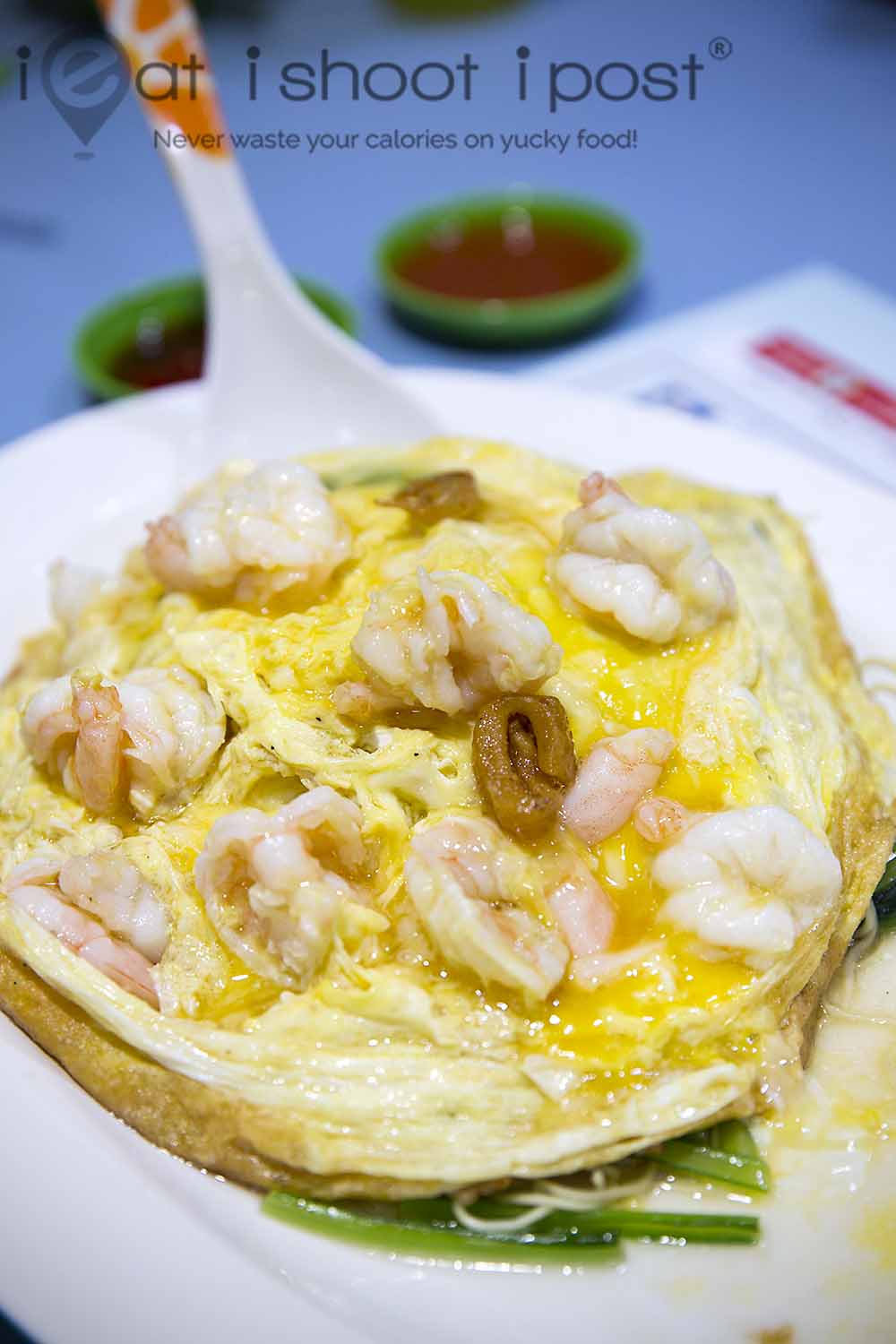 A French cook might be whacked over the knuckles if the surface of the omelette turns brown but the Chinese won't have any of that. The best way to cook an omelette is with lots of lard and high heat so that the eggs become really puffy and develops that nice crust on the outside. Then all you need is a bit of fish sauce and suddenly you realize how tasty eggs can be! It's even better when its served atop a mound of eggy noodles! This old school dish is not easily found anywhere else and is well worth the trip. Their har cheong gai is also very good. While you are at the stall, order a cup of Teh Tarik from Syed Mohd drinks stall right opposite them. There are also lots of other good stuff at Amoy St Food Centre which will easily derail you from the Ultimate Zi Char trail. Resist temptation and focus on the trail!
Quan Ji
Amoy Street Food Centre, 7 Maxwell Rd, , Singapore 069111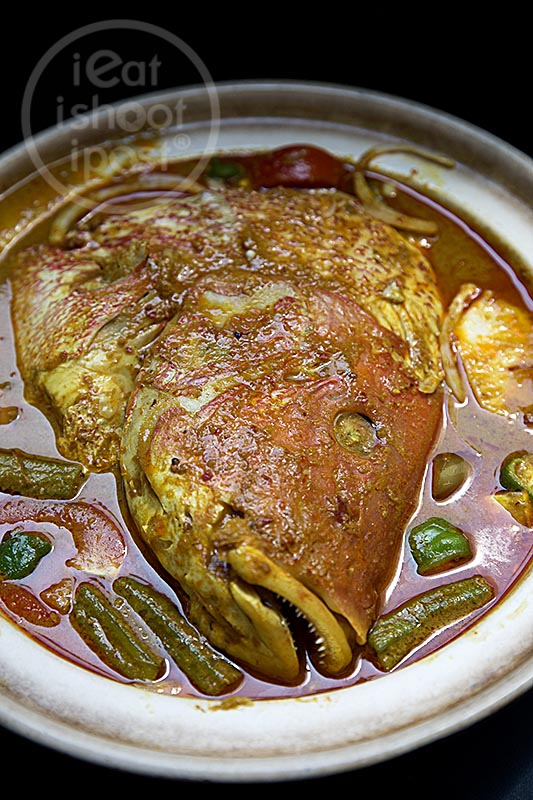 Fish Head curry was invented by an Indian man who wanted to attract a Chinese crowd to his curry stall. I am not kidding! It's true! I did some research into the origins of Fish Head Curry some years back when we had a little tiff with our neighbours up north on who really invented curry fish head. Anyway, there are many places where you can enjoy curry fish head but the one that stands out from the rest is Ocean Curry Fish Head. The gravy is very nicely balanced and you can get really good quality wild caught fish there if you request for it. While you are there Kim Keat Hokkien Mee does a very nice claypot Hokkien Mee with roasted pork that you can also try.
Ocean Curry Fish Head
Blk 92, Toa Payoh Lor 4 #01-264, Singapore 310092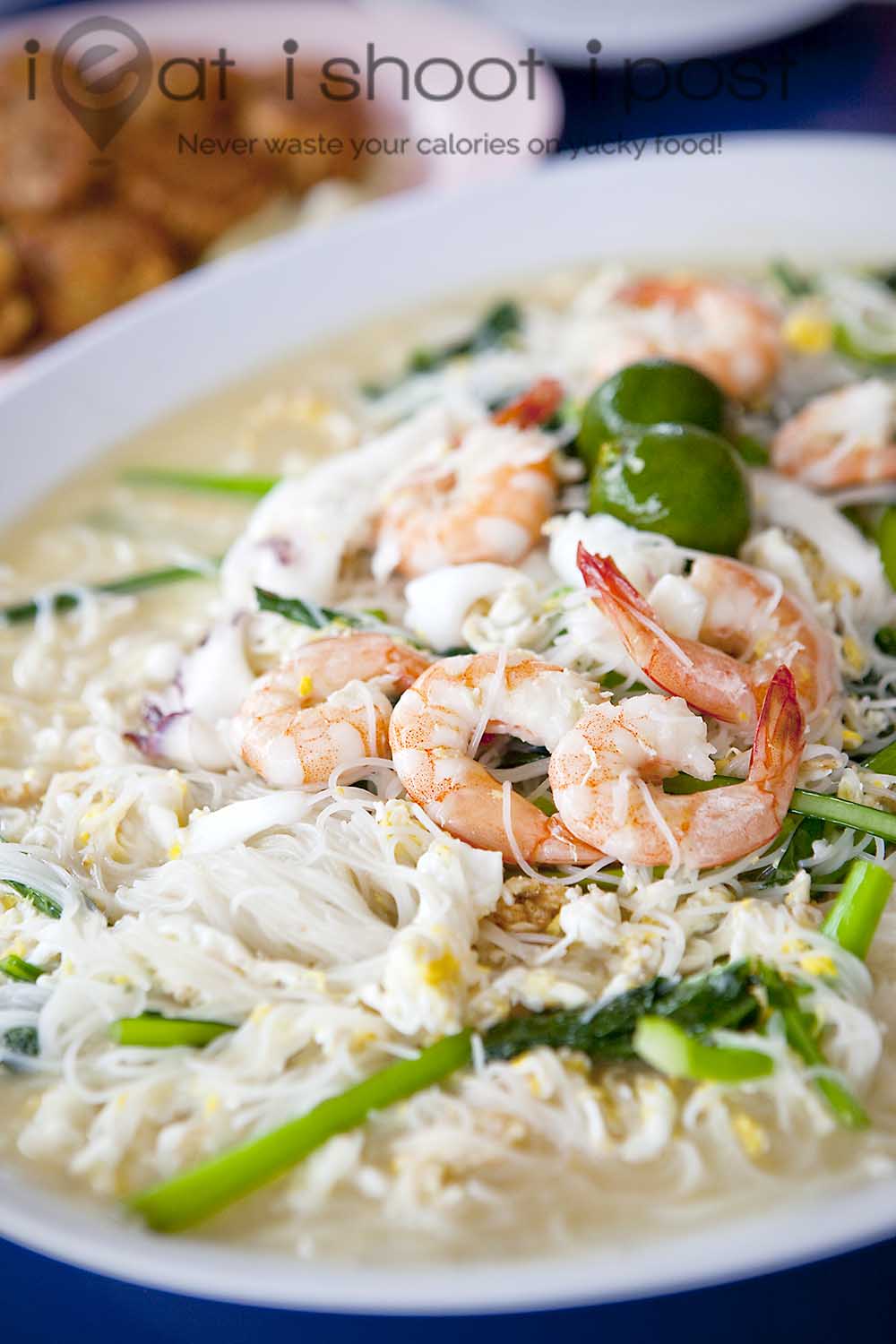 When I first wrote about You Huak Seafood white bee hoon in 2011, they were just about the only ones which was famous for the dish. Since then, seafood white beehoon stalls have opened up all across Singapore. Still I think You Huak still does the best version of the dish. While you are there, if it is durian season, you can visit Durian Seng, and if you are really in luck, he might just be giving out free durians if it happens to be his birthday that day!
You Huak Seafood White Noodles
22 Jalan Tampang (Opp Sembawang Shopping Centre) Singapore 758966,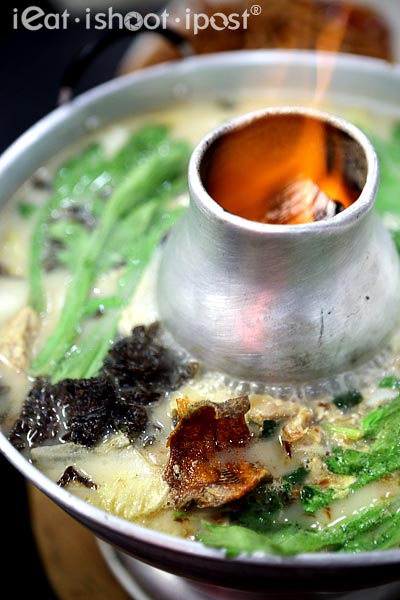 It's a shame that Fish Head Steamboat isn't usually mentioned in the same sentence as Chicken Rice or Chilli Crabs. Most of the time it is relegated to the B list of foods to try in Singapore. But this dish is well loved by the locals and the one which I find myself going back to the most is Whampoa Keng. The soup is very tasty and I also like the san lor hor fun which has got that wok hei.
Whampoa Keng Fish Head Steamboat
116/118 Rangoon Road Singapore 218394
I have been enjoying Desmond's wok skills ever since he was still cooking at his father's restaurant, Sik Wai Sin, which has been around for almost 5 decades. Desmond and his brother have gone on to open their own eateries. Desmond, just down the road at Sik Bao Sin, while his brother opened Eat First, in Siglap. My must order dish there is the tofu prawns which is one of those dishes that is really bad when you are on a low carb diet because the sauce is really begging for a big bowl of rice!
Sik Bao Sin
592 Geylang Road (Between Lor 34 and 36).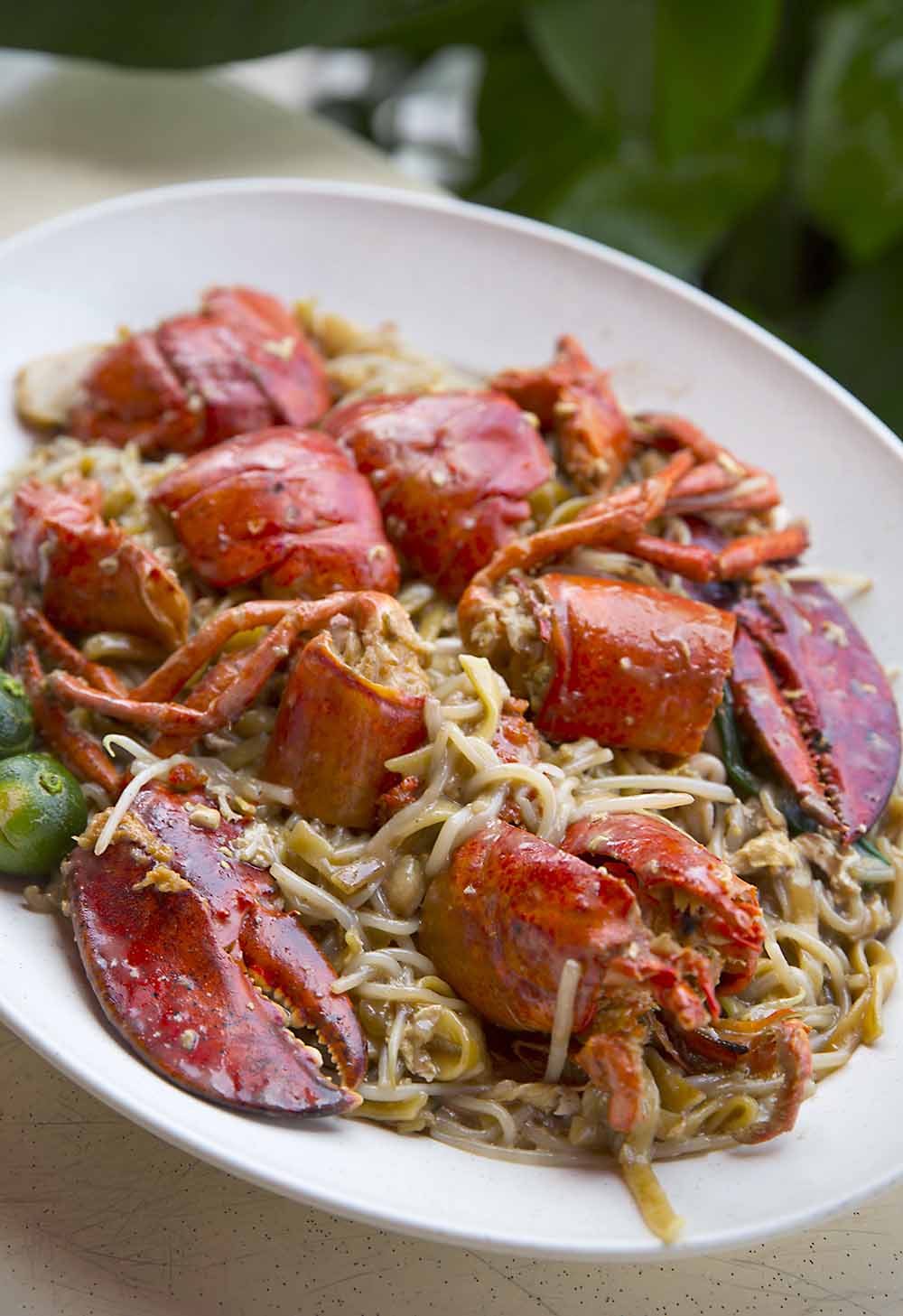 Also in Geylang is Eastern House of Seafood which had recently re-located from Chai Chee. With the relocation, they have introduced the lobster Hokkien Mee which is like our usual hawker version, only better as it comes adorned with the crimson shell of a live (cooked by then) Boston Lobster! Their smoked chicken is also very unique and worth a try!
Eastern House of Seafood
46 Geylang, Lor 23 Geylang, Singapore 388375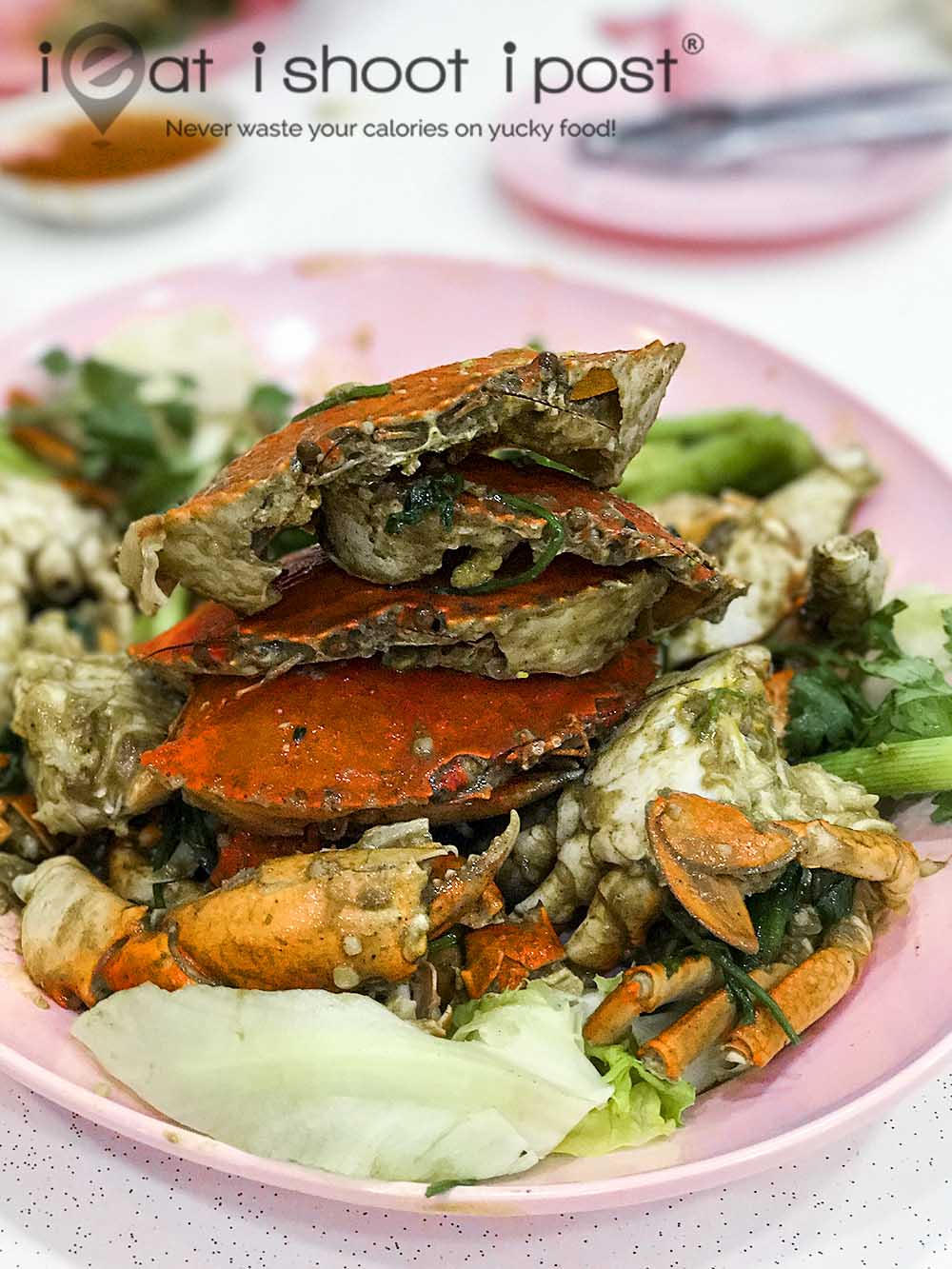 Just down the road is a Zi Char that is opened till the wee hours of the morning, so this is the perfect place for the last stop of our food trail. It is the haunt for many chefs who come here for supper after closing their own restaurants! The white pepper crabs here are really tasty and so is their san lor bee hoon! This is the red light district, so try not to wonder down the even numbered Lorongs (small street) on the left side of the main road!
JB Ah Meng
534 Geylang Road, 389490
Here are all the places on the map! Enjoy your food trail and please remember to share this with your friends!