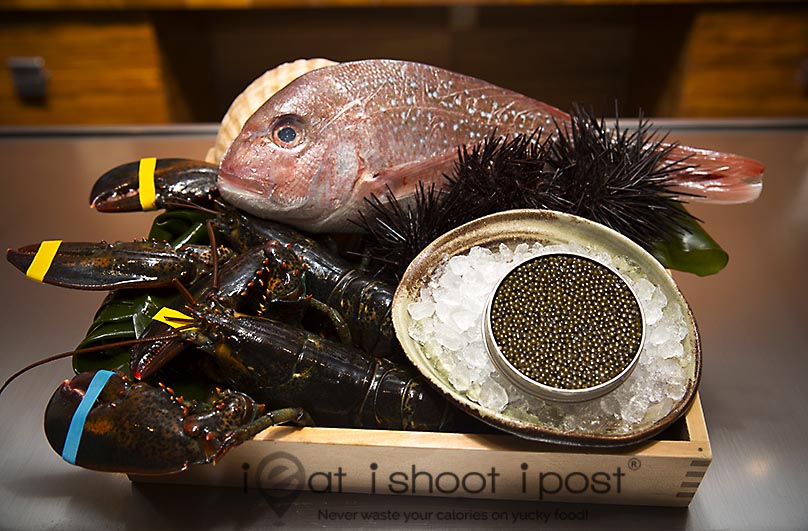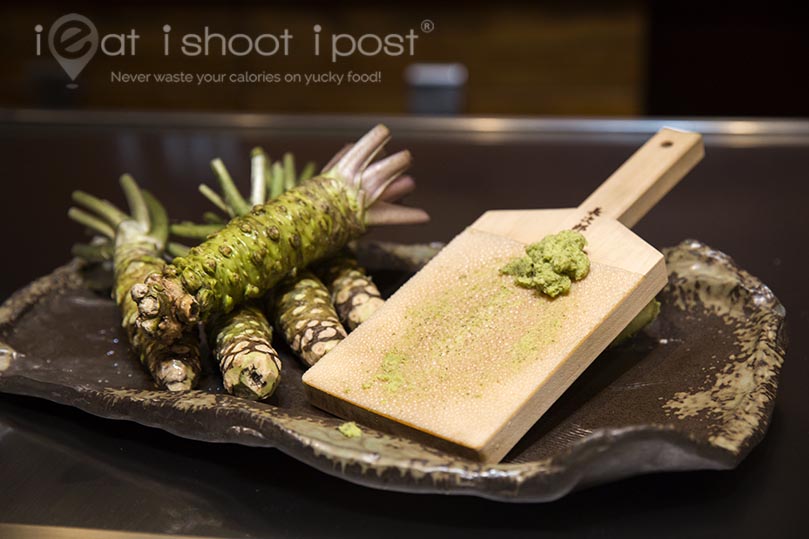 I have been to Waku Ghin Singapore several times in the past and the experience has always been quite extraordinary.  This should be expected of any two Michelin star restaurant, especially when you have to fork out almost $1k for a dinner for two. This is the kind of restaurant that one goes to to celebrate special life events or when you really have impress a significant other.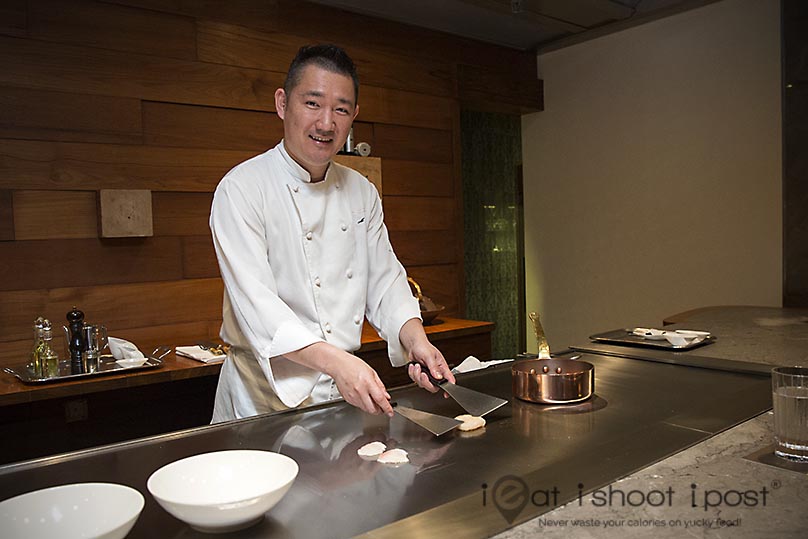 The typical dinner service comprise of 10 courses which is served in private rooms where the chef will prepare your meals on a Teppanyaki hotplate.  At the beginning of the meal, they will bring out a box to show you the fresh seafood that will be used for during the course of the meal.
Waku Ghin has always been a dinner affair, but recently they have started their Executive lunch which are served on Fridays from 12-2pm.  The lunch comprise of 5 courses, 4 mains and one dessert and cost $180++.  They have also introduced several new items that are served at The Bar area outside where you can order ala carte dishes like wagyu don and toasted parma ham and black truffle sandwiches together with cocktails.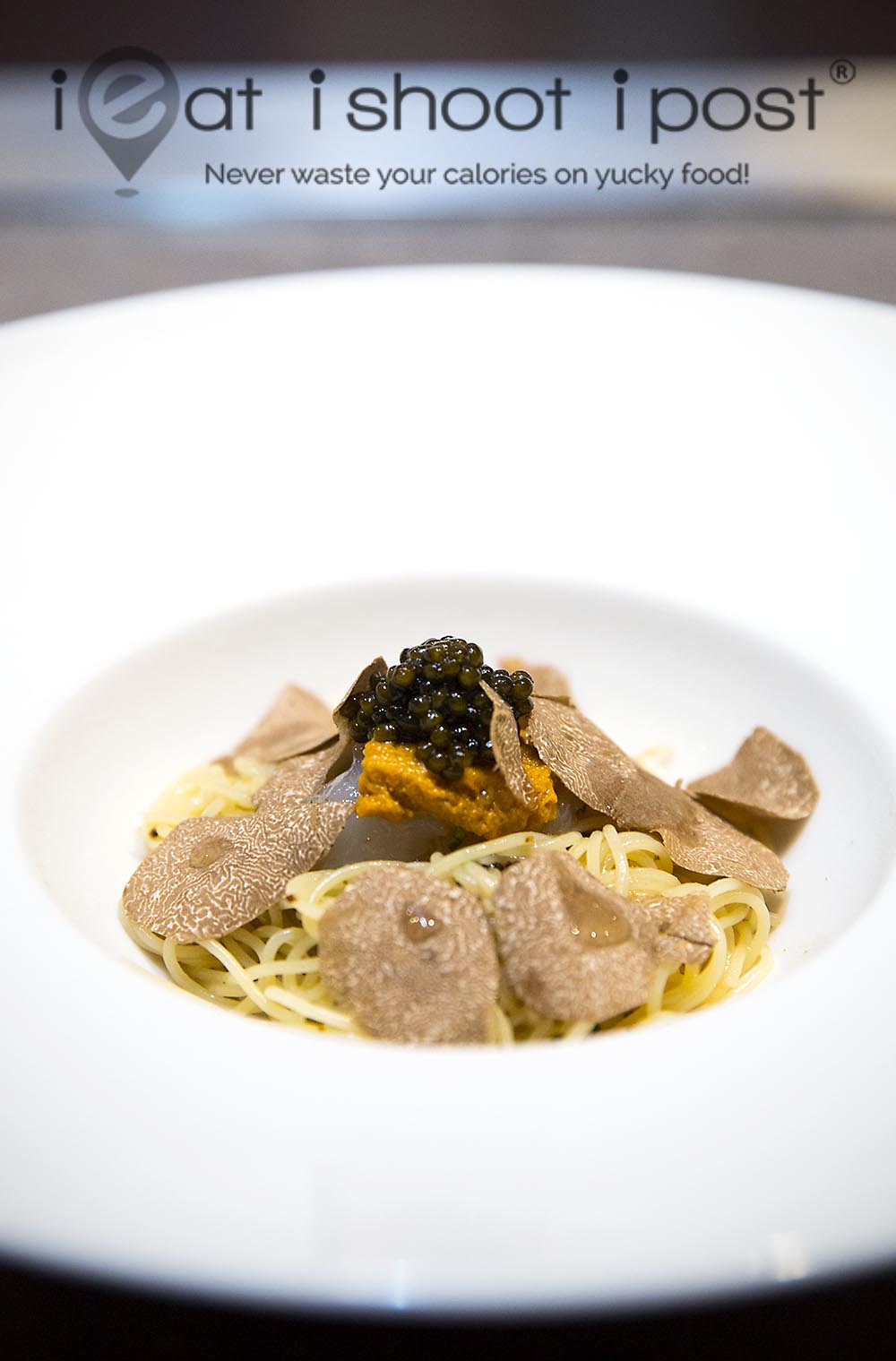 The first course for lunch was cold pasta with botan shrimp, white truffles, uni and Oscietra caviar which is tried and tested combination which you really can't go wrong with.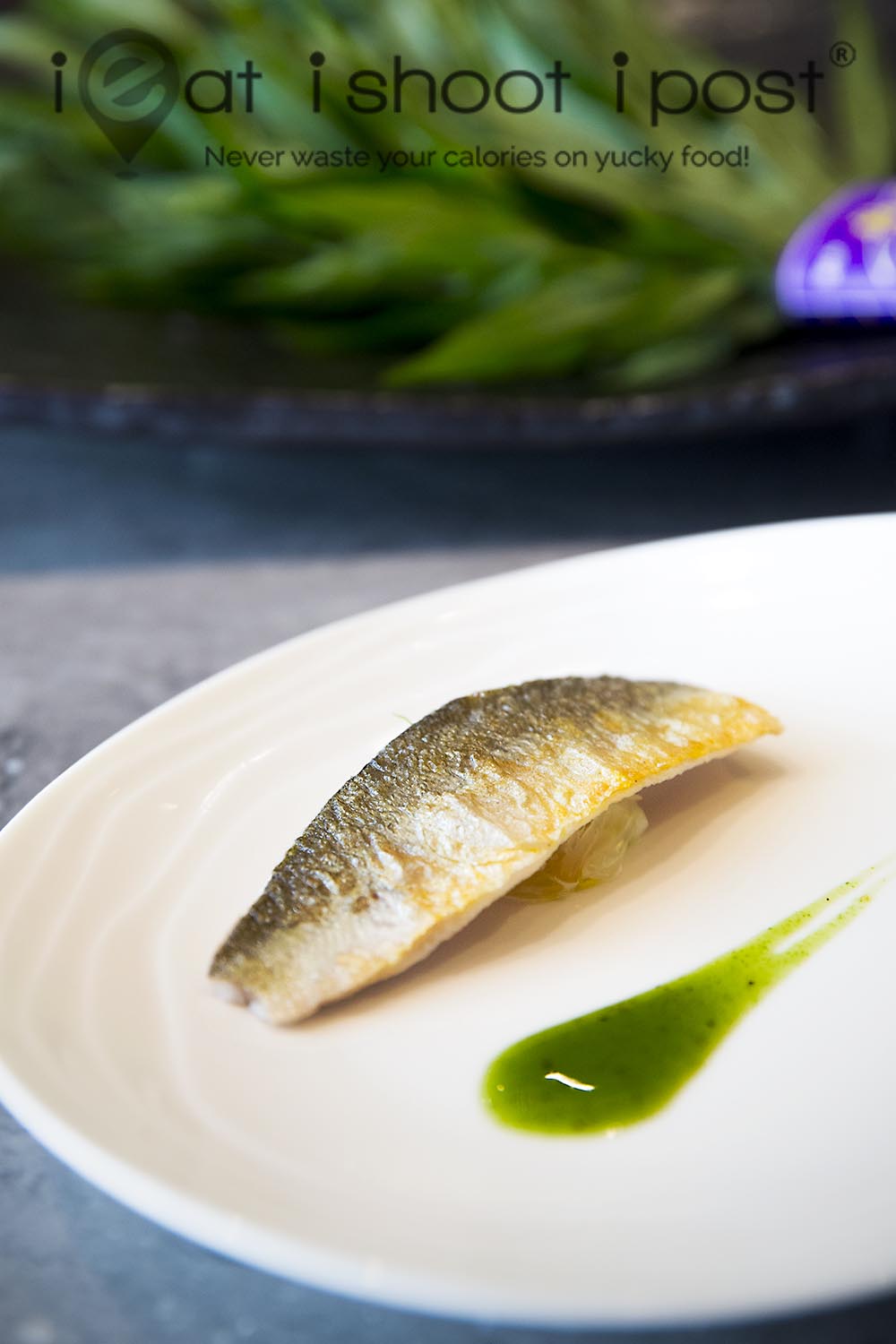 This was followed by a Japanese classic of fillet of  pan seared ayu served with a tade-zu.  Chef explained to us that tade, aka water pepper is a plant usually found along the banks of the river where you also find ayu, so it is a natural complement for the fish.  It's quite a luxury having the ayu fish filleted instead of served whole as they generally tend to be quite small.  The ones at Waku ghin are quite substantial and you can really appreciate the delicate sweetness in the flesh.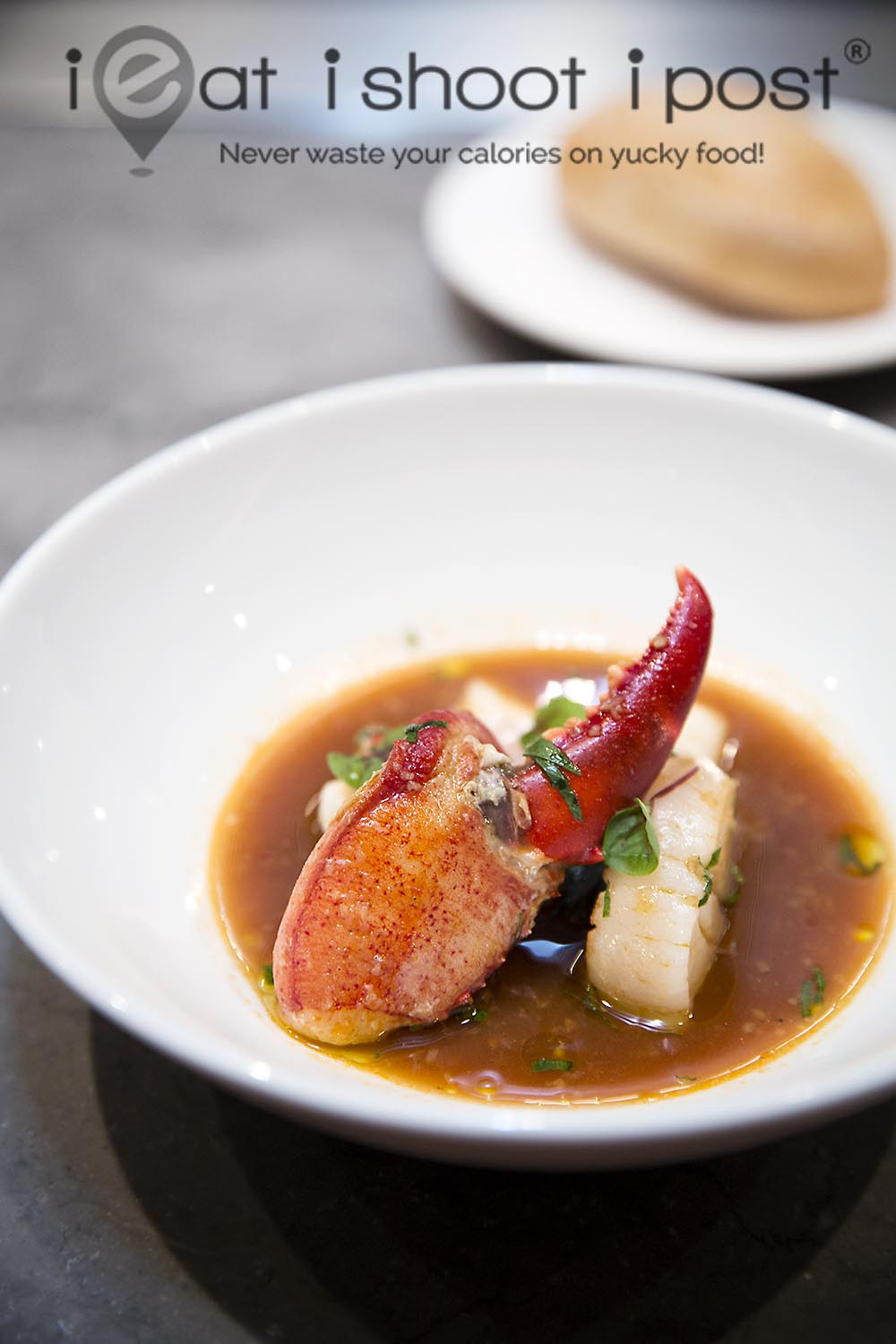 No surprises with the seafood bouillabaisse except that the lobster, scallop and snapper were all pan seared on the teppanyaki hotplate and the soup constructed with much finesse in front of us.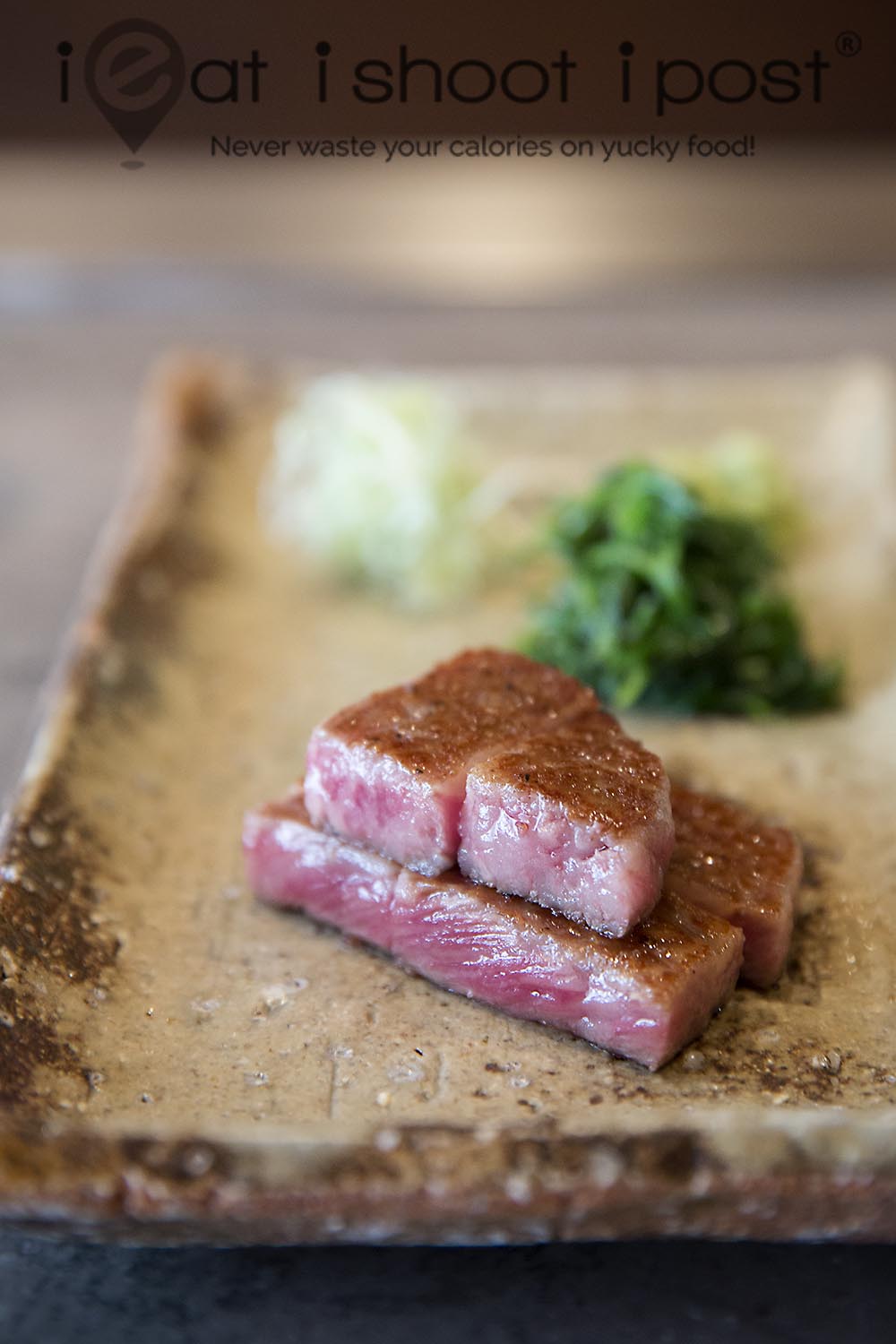 Again, no surprises with the treatment of the ohmi wagyu.  They were seared to perfection and served with freshly grated 3 year old Shizuoka wasabi.  I don't think I have come across anyone trying to serve top quality wagyu sirloin steak in any other way.   It is perfect when it has developed a thin crust on the outside while the middle of the steak has warmed up so that the oleaginous juices burst out between your teeth with each bite!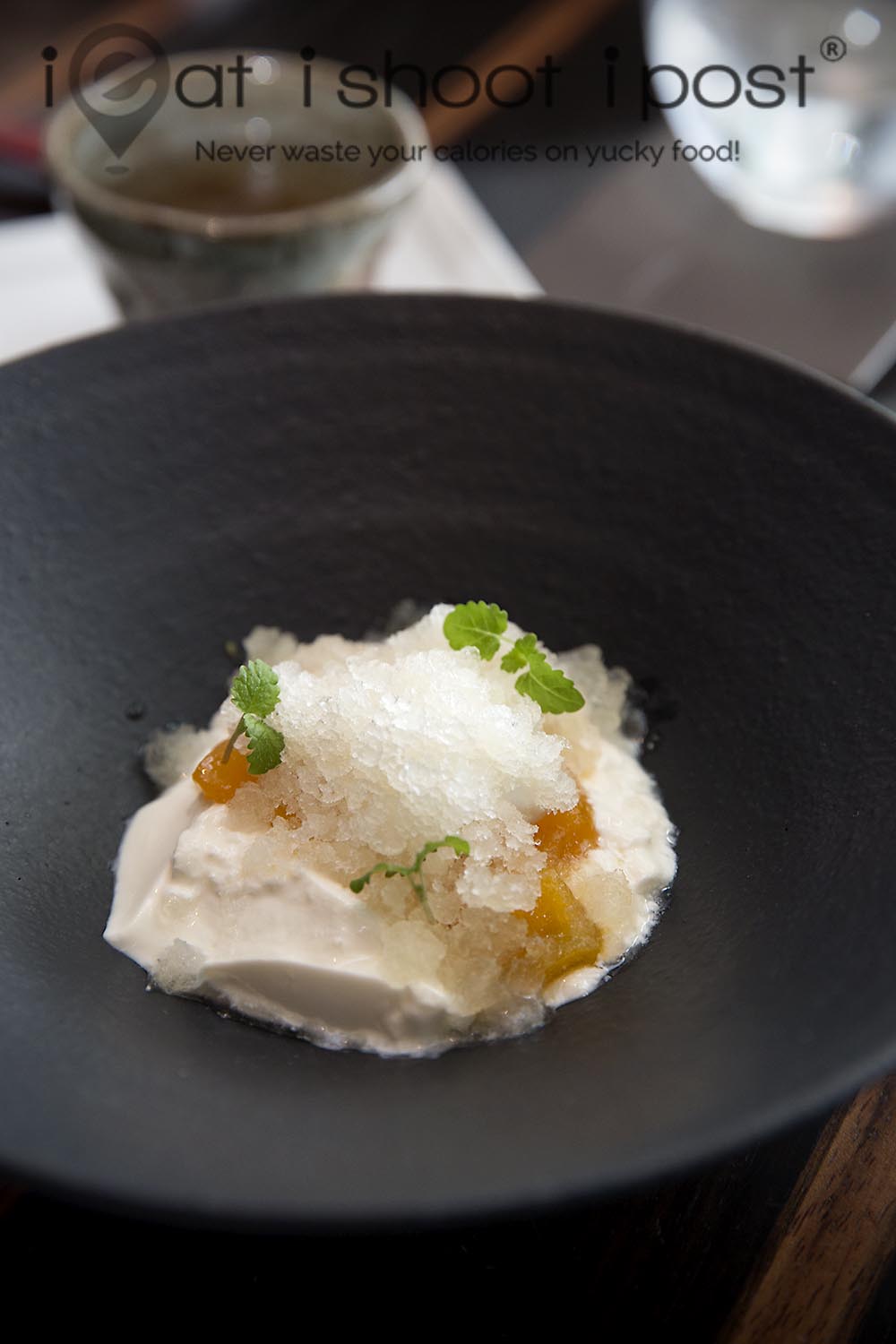 After the main courses, we moved to the lounge area where dessert was served together with you choice of tea and coffee.   This is a hallmark of the whole Waku Ghin experience.
Conclusion
The executive lunch is a good introduction to Waku Ghin's dining concept, offering half of the dinner course at less than half of the price. The courses are well executed and the produce was top notch, but don't expect any real surprises.  There are no funky foams or textural transformation of produce, just very good ingredients simply presented.
Disclosure
This was a media tasting.  That means the food was provided with no obligations. No fee as paid for the review.  We do not write any paid review for restaurants and eateries.