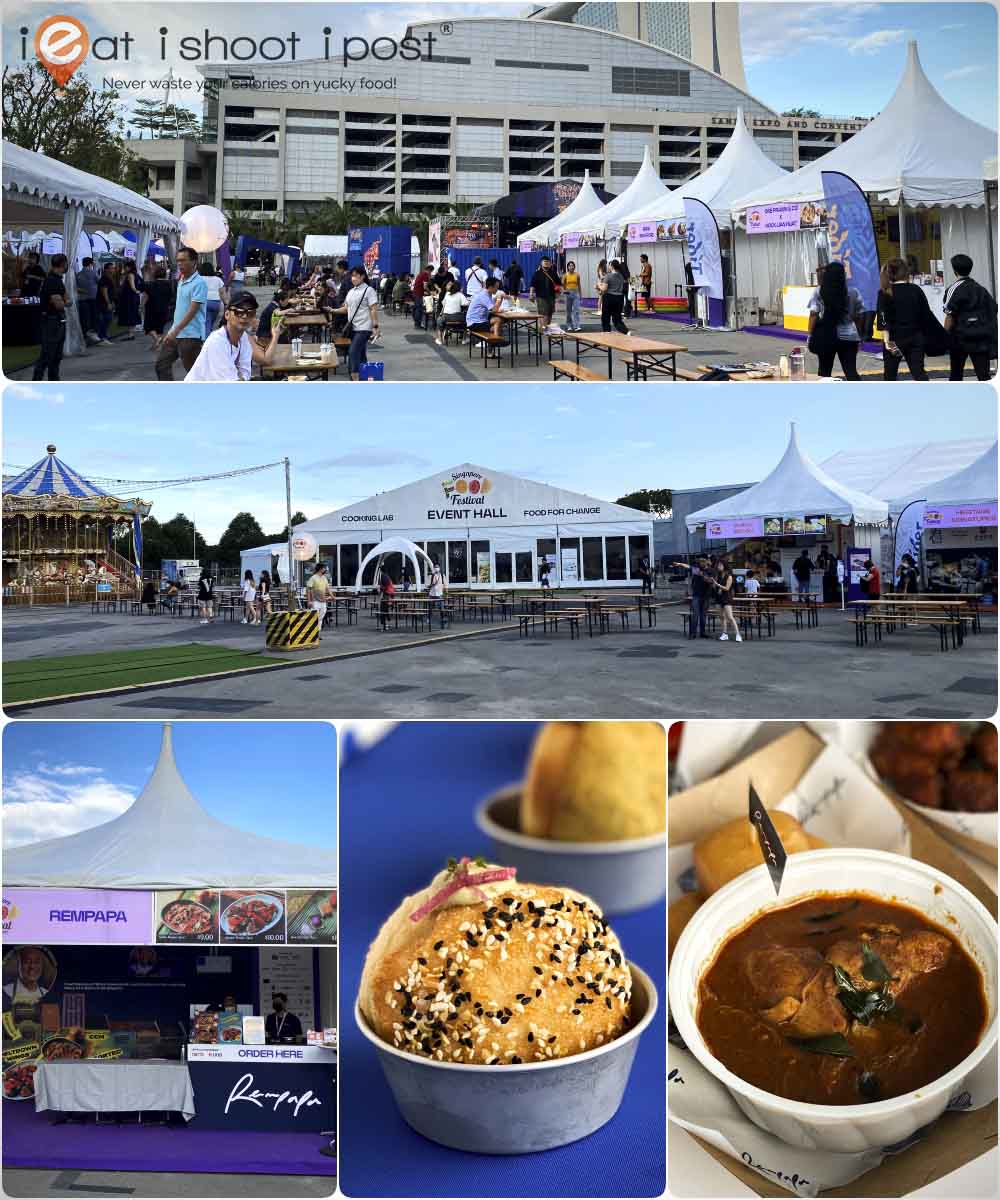 After two years of circuit breakers and social distancing, it is so good to have the Singapore Food Festival back in full swing and swingier than before! This year's Festival Village brings together 20 food stalls showcasing both heritage and contemporary food as well as event halls and a chef arena where you can experience a 9 course meal that comprises of all the dishes that have been featured in the Virtual masterclasses.
Food Stalls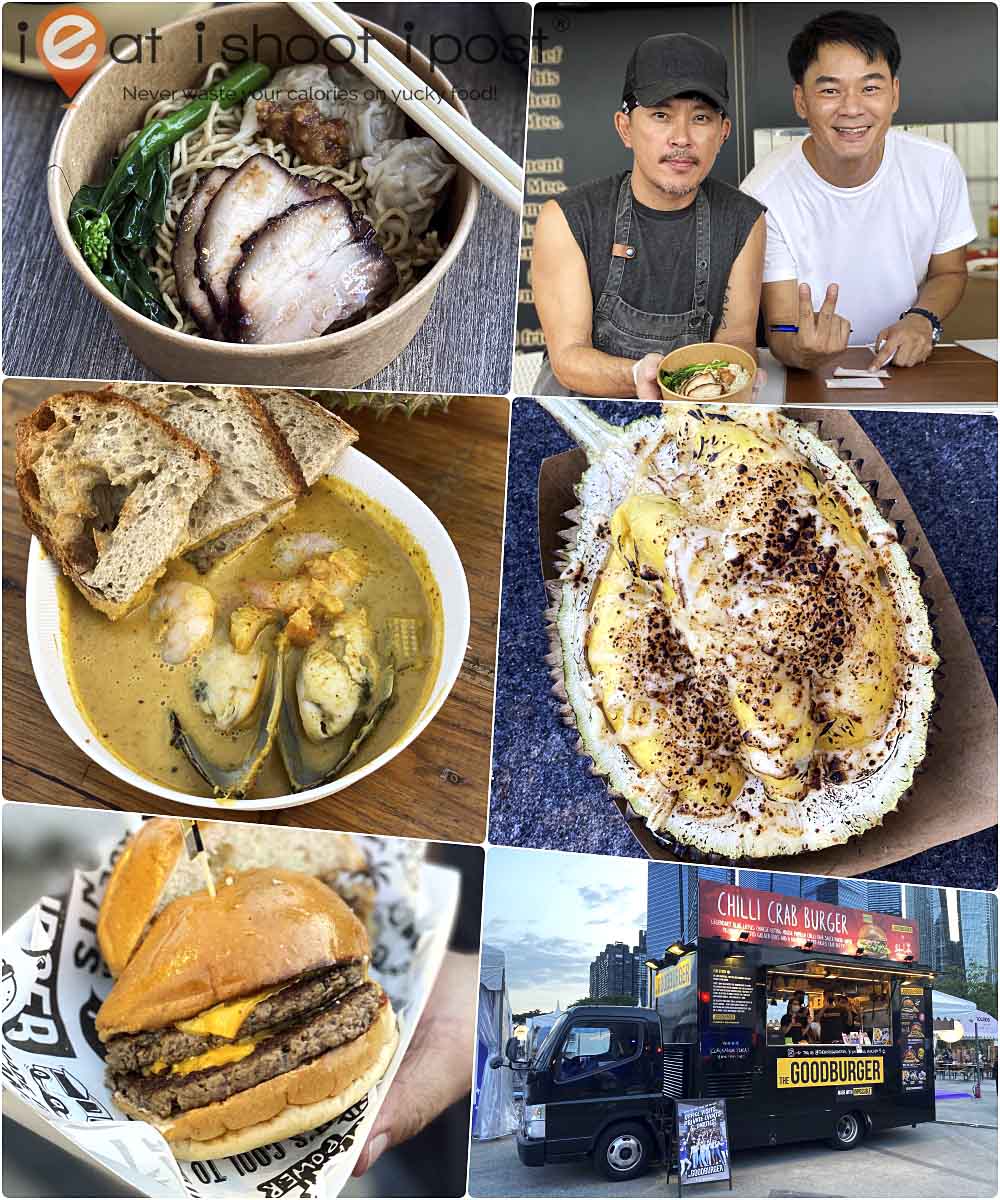 We managed to try the Wang Ji Wanton Mee concept brought to us by Aaron Wong and Thomas Ong, both of whom are self professed lovers of Wanton Mee. Their vision is to bring the traditional Wanton Mee to the next level by combining the best Char Siew with the best Noodle and sauce and wanton. Their offering of a smokey kurobuta charsiu and wanton filled with aromatic sole fish is something any wanton mee lover would want to try!
Over at the Durian Edition, we managed to try some very interesting durian dishes such as the seafood tempoyak, which is a curry made from fermented durian. It was actually very moreish and if I had a bigger appetite and not so many other things to try, I would have wiped up the plate! The grilled durian with cheese also looked quite interesting, although we didn't manage to try it.
The Good Burger food truck was also there and I finally got to try their plant-based burger which actually turned out to be quite good! For the SFF, they are featuring a chilli crab burger which is made with a patty made from konjac. Definitely worth a try!
There were many other stalls there that are well worth trying, so do try to get down there before Sep 11!
Chef Arena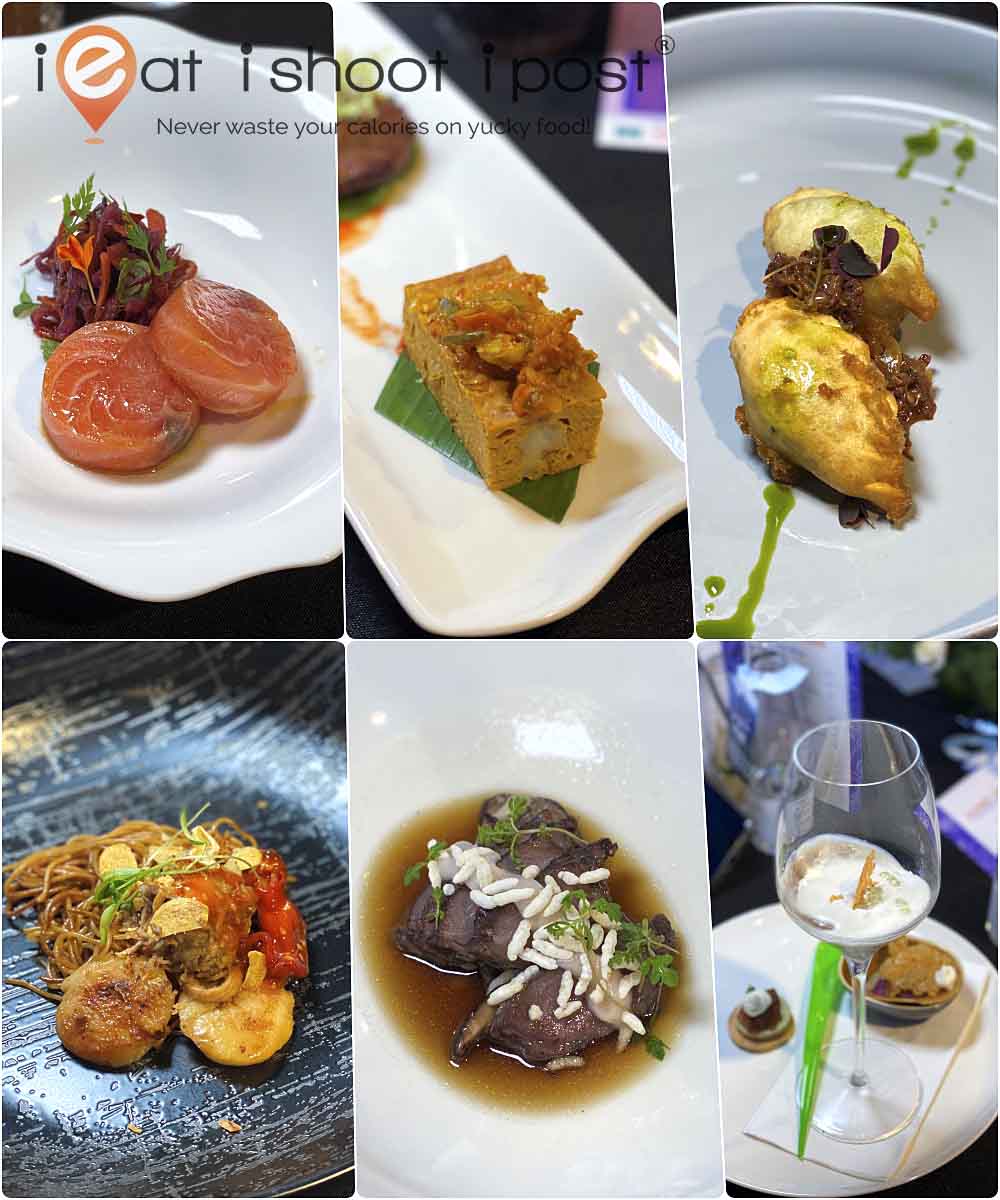 The Chef Arena is where we got to savour a specially curated 9-course dinner, with dishes from SFF 2022 Virtual Masterclasses by 14 local and overseas food personalities. Lisa had already attended the Virtual Masterclass by Chef Daniel Sia earlier and even made Otak Otak Udang with the food kit delivered to our home, so we already tasted one of the 9 dishes. It was good to spend the evening seeing what the other local and international chefs have come up with.
Here's the vlog of our visit to the festival village

SFF Festival Village (31 Aug – 11 Sep)
Bayfront Event Space, 12A Bayfront Avenue, Singapore 018970
Mon – Fri: 5pm – 11pm
Sat – Sun: 11am – 11pm
Ticket prices start from $15 (with $10 credit) for single weekday entry.
Tip! You may purchase entry tickets onsite but they don't come with credits so best to get your tickets online first.
Click here for purchase your tickets.
Find out more about Singapore Food Festival 2022 here.
In case you haven't gone down to the Festival Village yet, what are you waiting for? Don't say "Bo Jio!"