No visit to Perth is complete without a trip to the wine-growing region of Margaret River. This idyllic region boasts vineyards that make world-class wines as well as restaurants that celebrate the best produce of the region. The quaint town of Margaret River itself is a world away from bustling Perth city and feels like it is trapped in time.
Wine Tasting
First things first, wine tasting. Nope we didn't make it to Leeuwin Estate which everyone said we should go but ended up at Vasse Felix because James had been there before thought I might like it. And I did!
Vasse Felix Estate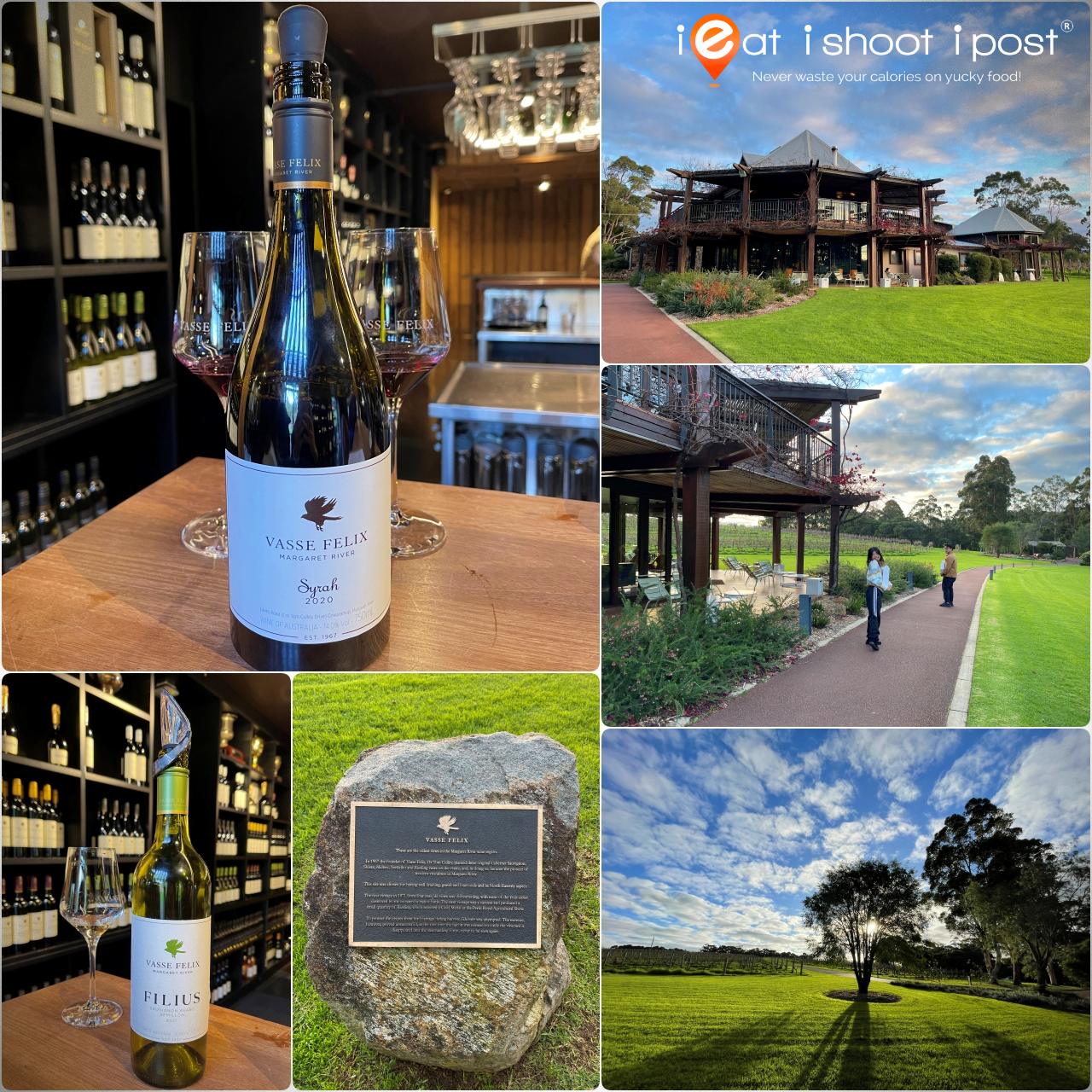 It's been a while since I've been wine tasting in Australia. Back in the day, you could just rock up to the vineyards and tasted as much wine as you pleased without even buying a bottle. I heard that the system is all changed so I was a little cautious going up to the bar. The system now is a straightforward $10/person for a tasting of around 6-8 wines and no charge if you were to buy a bottle or two. This seems like a very fair system which puts no pressure on the visitor to purchase and the host doesn't feel taken advantage of.
The grounds of Vasse Felix is simply gorgeous. It is a beautiful estate of lush well mowed lawns. The neat rows of  vines were unfortunately all bare since it's winter. It must be a beautiful sight in summer.
We parted the place with the elegant 2020 Syrah (Shiraz) and fruity 2020 Filius Sauvignon Blanc Semillon 2020, in high spirits and pinkish cheeks. Rating: 4/5
Vasse Felix
4357 Caves Rd, Wilyabrup WA 6280, Australia
Yallingup Cheese/Goon Tycoon Wines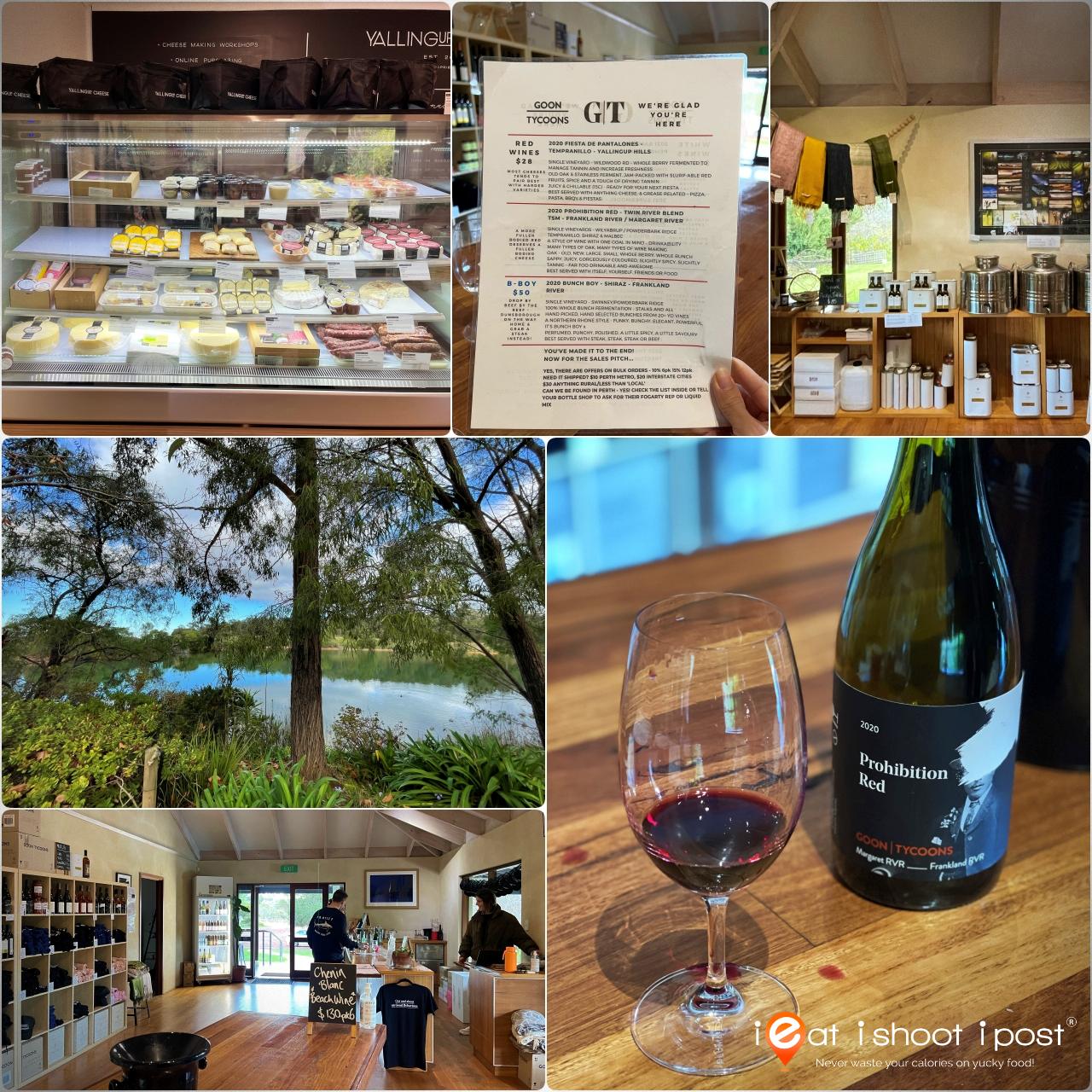 We had gone to the Yallingup Cheese Company hoping to see some cheese making but we got there a little late in the afternoon and only got to see a display fridge of cheeses. We managed to buy a little tasting platter of soft and hard cheeses of which some were not even made there. But all was not lost because they carry Goon Tycoons wines there so we were able to pair our cheeses with some wine! The range is not huge but the tasting selection was pretty decent. We enjoyed the 2020 Prohibition Red which lived up to its description as being made with one goal in mind – drinkability!
Another thing to buy there is Olive Oil! There were two big cans of olive oil that you can taste and pour into smaller bottles if you wish to purchase. No regrets buying the two bottles of olive oil which is fast disappearing as Leslie continues his sourdough bread recipe experiments! Rating: 3.75/5
Yallingup Cheese Company
1071 Wildwood Rd, Yallingup Siding WA 6282, Australia
Restaurants around Margaret River Town
The main street in Margaret River town centre looks like a scene from Disneyland.
Morries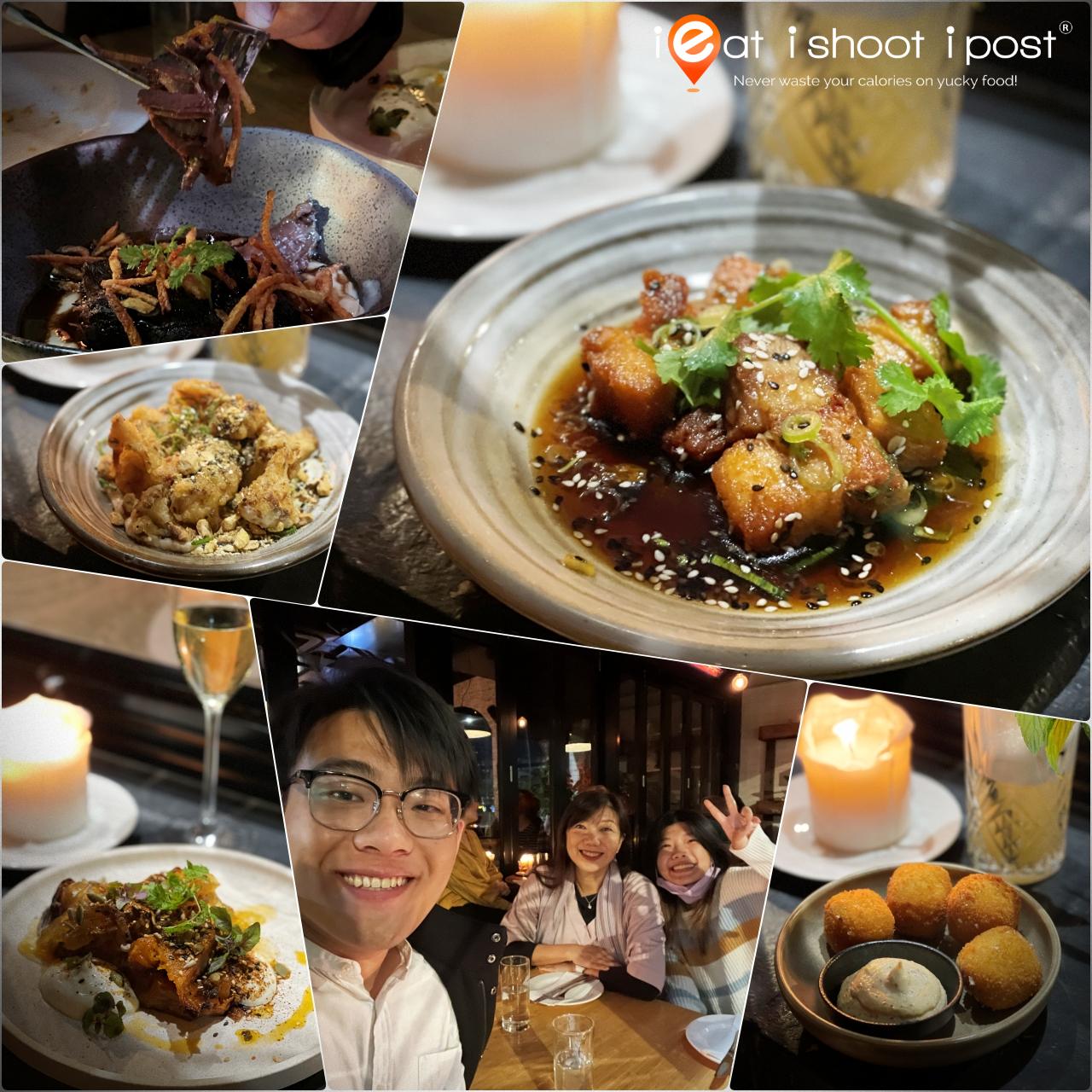 One of my best meals for the entire Perth trip was at Morries! I am not sure if it is because we were just cold and hungry as we got to our first restaurant only to find that they were closed due to a lack of manpower.  Fortunately,  we managed to get a table at Morries despite not having made any dinner reservations!  The server (who was Israeli) was super friendly and we even got 10% off for staying at one of Swell Stays' AirBnB accommodations.
It's a modern Tapas restaurant with flavours taken from across the globe. The fried Pork Belly, dressed in a Thai caramel, coriander and sesame sauce was excellent! And so was the croquette which gave us pleasurable bites of potato mash with caramelized onions, brie and truffle. One thing we always enjoy having in Australia is roasted pumpkin, and the chef did a wonderful job of serving it with some wasabi cream, caramelized onion, pepitas and a sprinkling of togarashi (Japanese seasoning). All the plates were priced between A$12 – A$20.
Their website tells us that they are focused around the book "Tuesdays with Morries" with a goal of "providing incredible moreish snacks alongside creative cocktails". I guess the idea is to enjoy life while you can and we certainly did. Rating: 4.5/5
Morries
2/149 Bussell Hwy, Margaret River WA 6285, Australia
Margs Bakery
This bakery and cafe located along the main Bussell Highway needs to be on your list of places to visit when at Margaret River. We simply love the vibe of the place and all their lovely European-style crockery. It is so well attended that you might think the entire town is congregating there.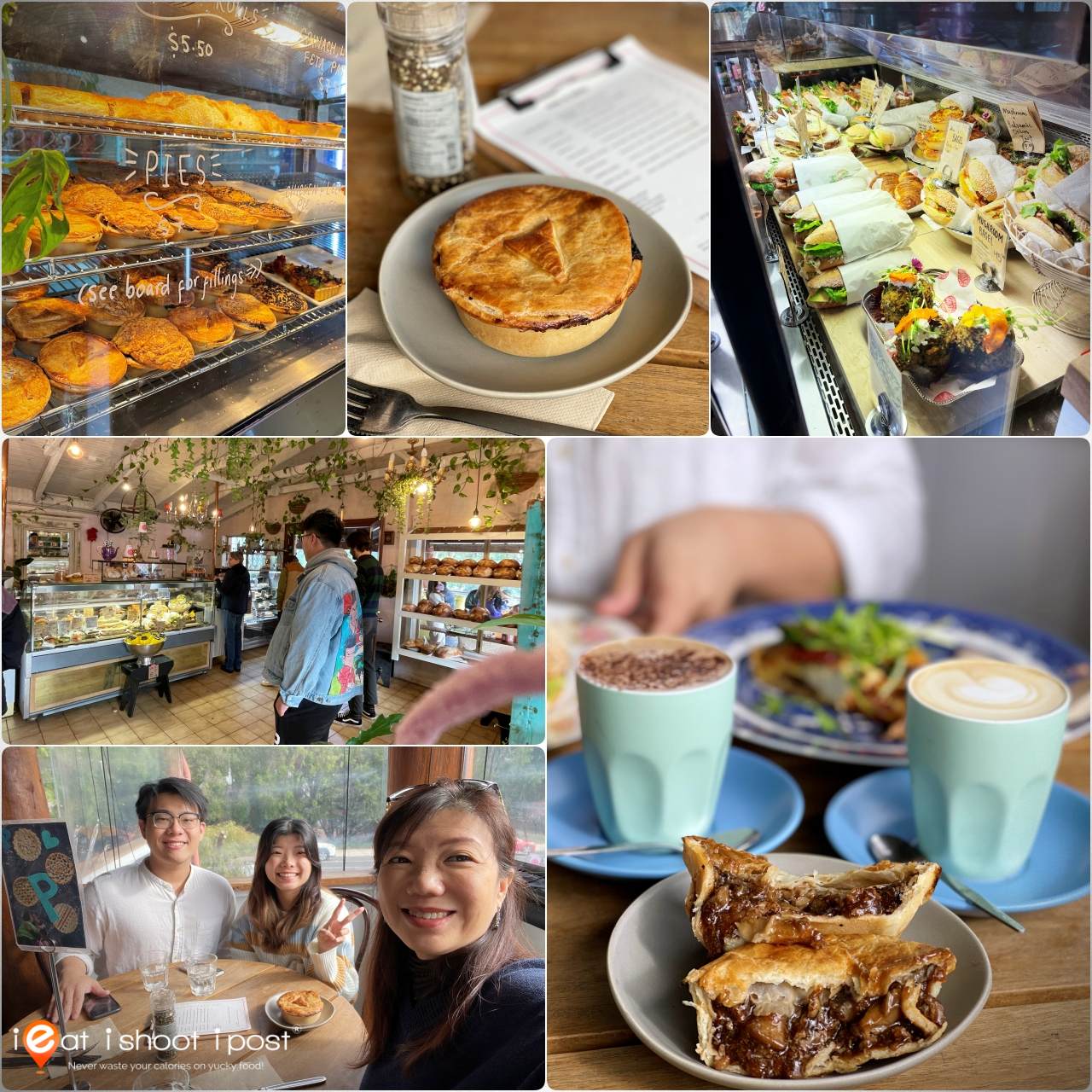 They have an extensive menu from bread and pastries to sandwiches, croissants, quiches, pizza slices and pies. The food is good though not out of the world amazing. There is a homey feel about the place where you feel like you're just at some house party and can just settle into any chair, sofa or stool after placing your order. Rating: 4.25/5
Margaret River Bakery
 89 Bussell Hwy, Margaret River WA 6285, Australia
Teddy's Big Spoon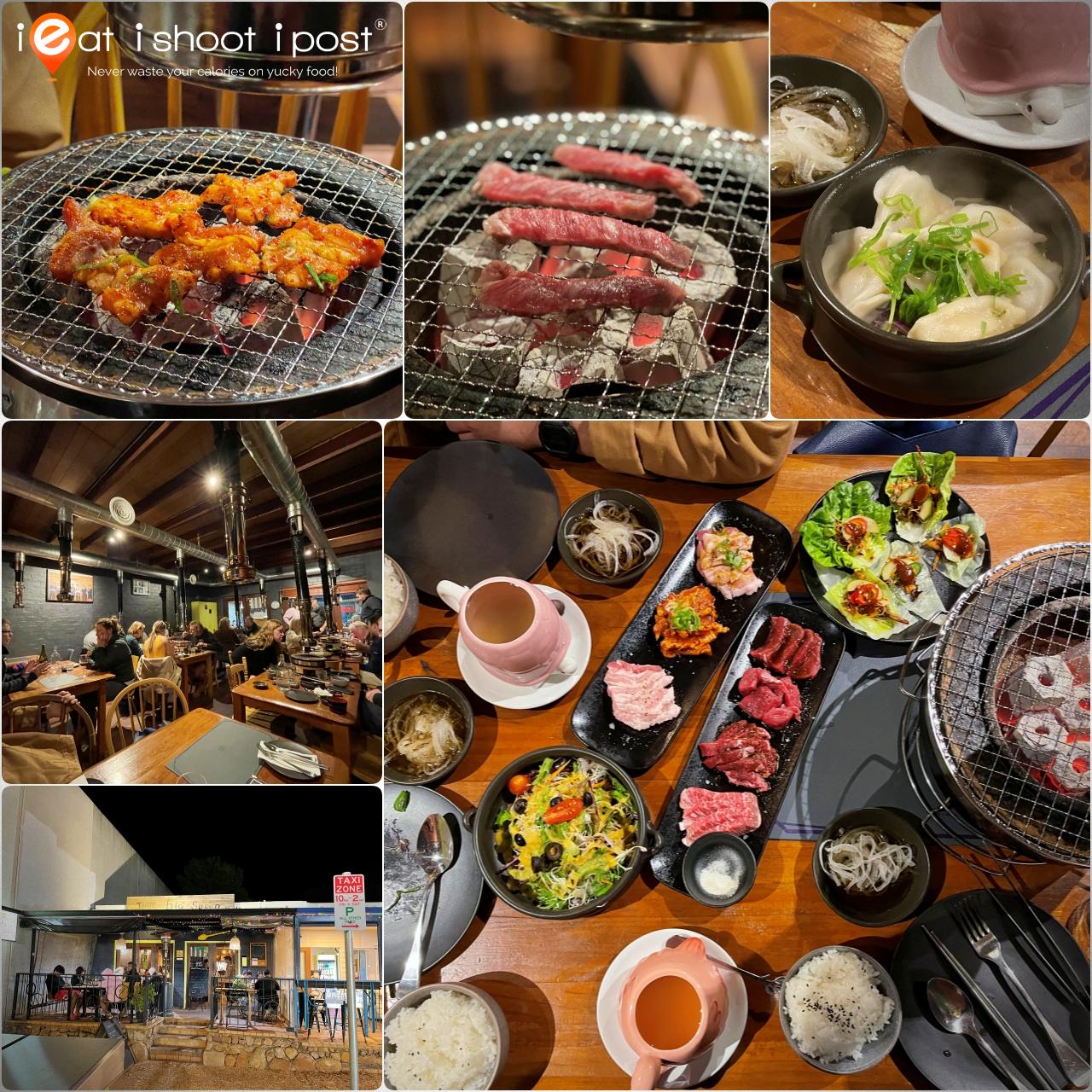 Please don't ask me why a Korean BBQ restaurant should be called Teddy's Big Spoon. Believe it or not, we were recommended this place by the butcher across the road when we were buying up some steaks for our own BBQ. The owner happens to be Korean, which is what makes it more authentic.
Why would you eat K-BBQ in Perth or Margaret River for the matter, you ask. Well, it's all about the beef. They serve locally farmed Australian beef from the region. The beef come in strips so don't expect the server to come over to barbeque and cut up your meat for you. My only peeve is not getting any free banchan we've gotten accustomed to having in Korean restaurants both in Singapore and Korea. Rating: 3.75/5
Teddy's Big Spoon
113A Bussell Hwy, Margaret River WA 6285, Australia
El Toro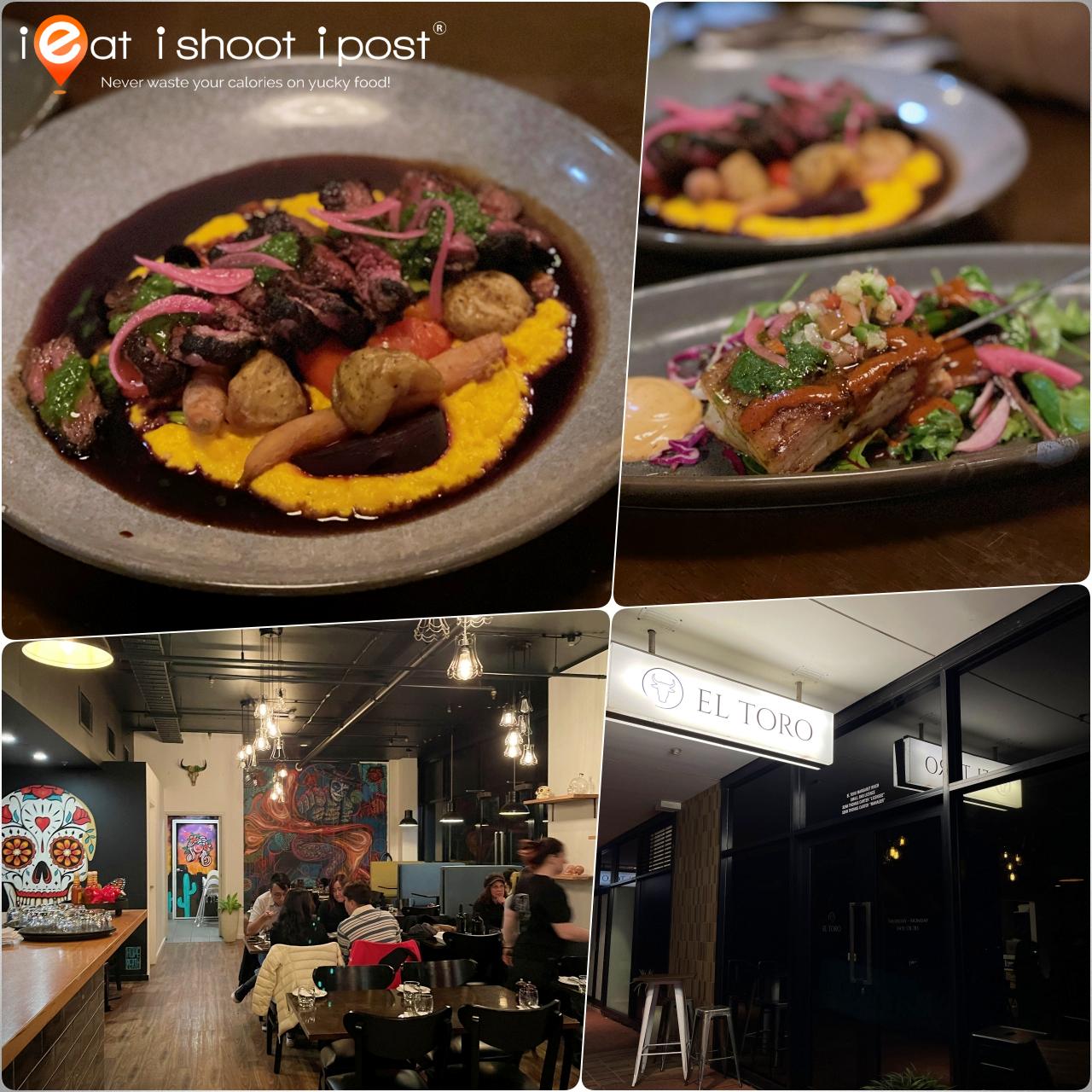 For our last night at Margaret River, we ended up at this modern Latin American restaurant El Toro. Don't expect a lively festive atmosphere here as it's name might suggest. We did not experience good service here. Service was very slow and we had to repeat our request for water and cutlery a few times and had to wait for a very long time before we could even place our orders. And yes, people who came after us got served first. Maybe we were just tucked in a little booth. Thankfully, their beef steak which was sous vide and grilled was very good and that saved the day. Rating: 3.75/5
El Toro
49, unit 15/16 Town View Terrace, Margaret River WA 6285, Australia
Things to Do
Visit Chocolate Factory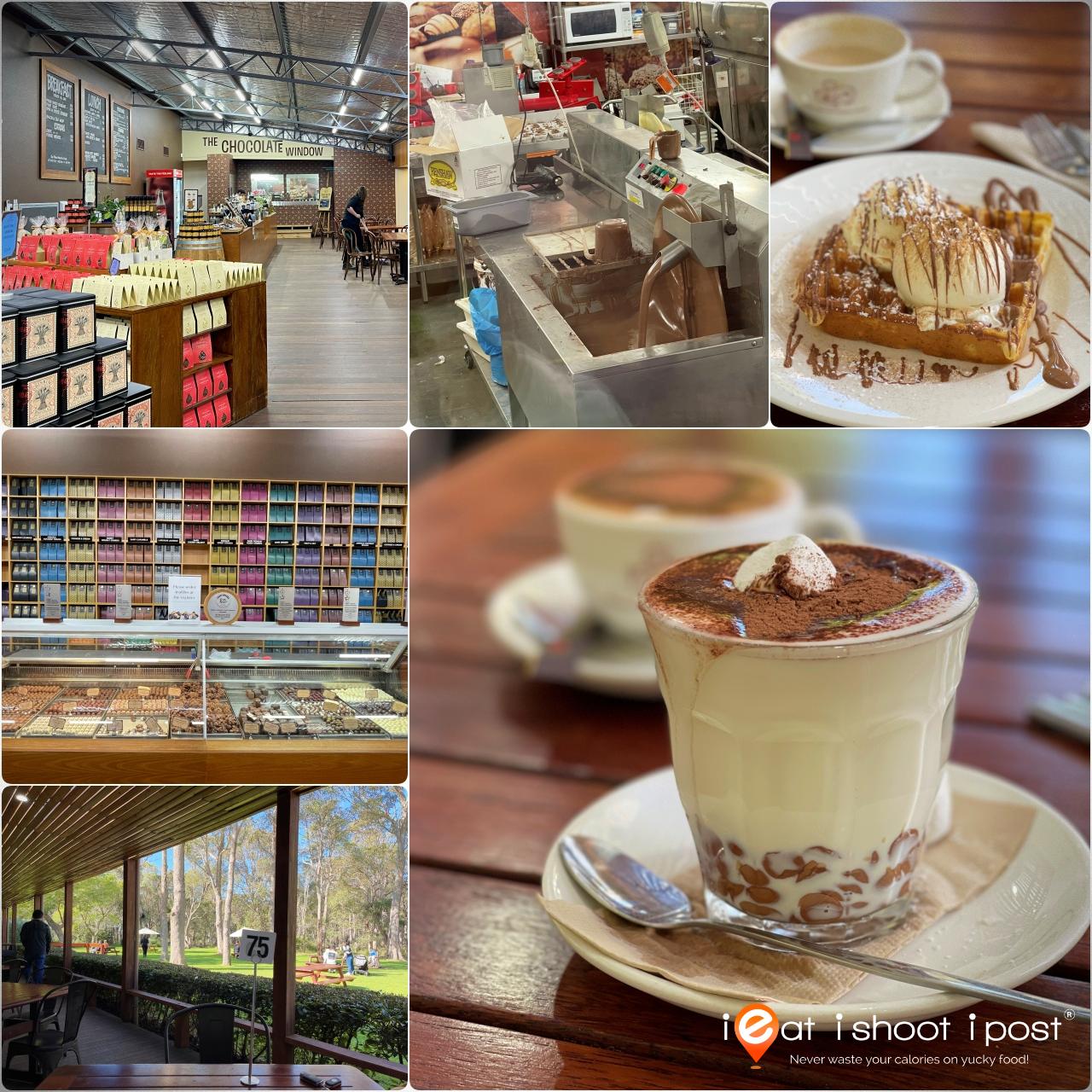 Who can resist not stopping by a chocolate factory?  Unlike the cheese factory, there is a glass window where you can peep to see the workers making all sorts of chocolate. There is a cafe and best of all, there is a candy turner where you can sample some chocolate for free.
It's the perfect stop to pick up some chocolate gifts and let the kids run around the grounds to exhaustion so they will sleep during the car ride. Rating: 3.5/5
The Margaret River Chocolate Company
415 Harman's Mill Rd, Metricup WA 6280
Caving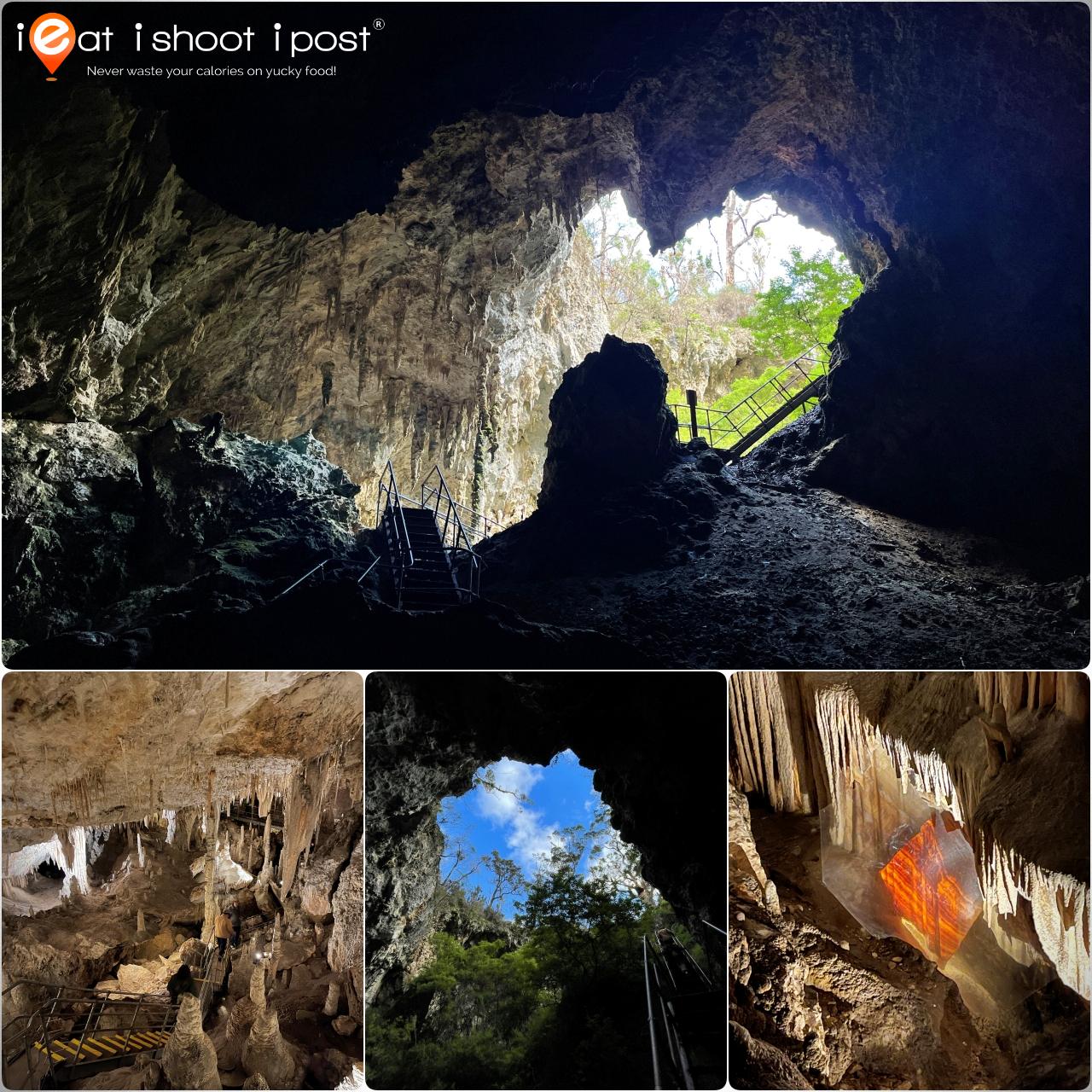 When Megan suggested we go caving, I wasn't so sure as the last time I went caving in Australia, I was all decked out in overalls, helmet with head lights and abseiling gear. But the Mammoth cave was very pleasant and easy to stroll through, except for the very steep flights of stairs we had to climb to get out of the cave. It's a self-guided tour with audio headsets.
The cave must have gotten it's name when over 10,000 fossils from mainly the remains of Australian Megafauna (giant animals) were found in these caves.
The Margaret River Region is home to over 100 caves and famous ones with marked walkways including Jewel, Ngilgi, Lake and Mammoth of course.  
Formed approximately 1 million years ago, a number of these complex and fragile karst systems are open to the public. Go inside and be amazed by these massive labyrinths decorated intricately with limestone crystal formations. Rating: 4/5
Mammoth Cave
Caves Rd, Forest Grove WA 6286, Australia
Karri Forest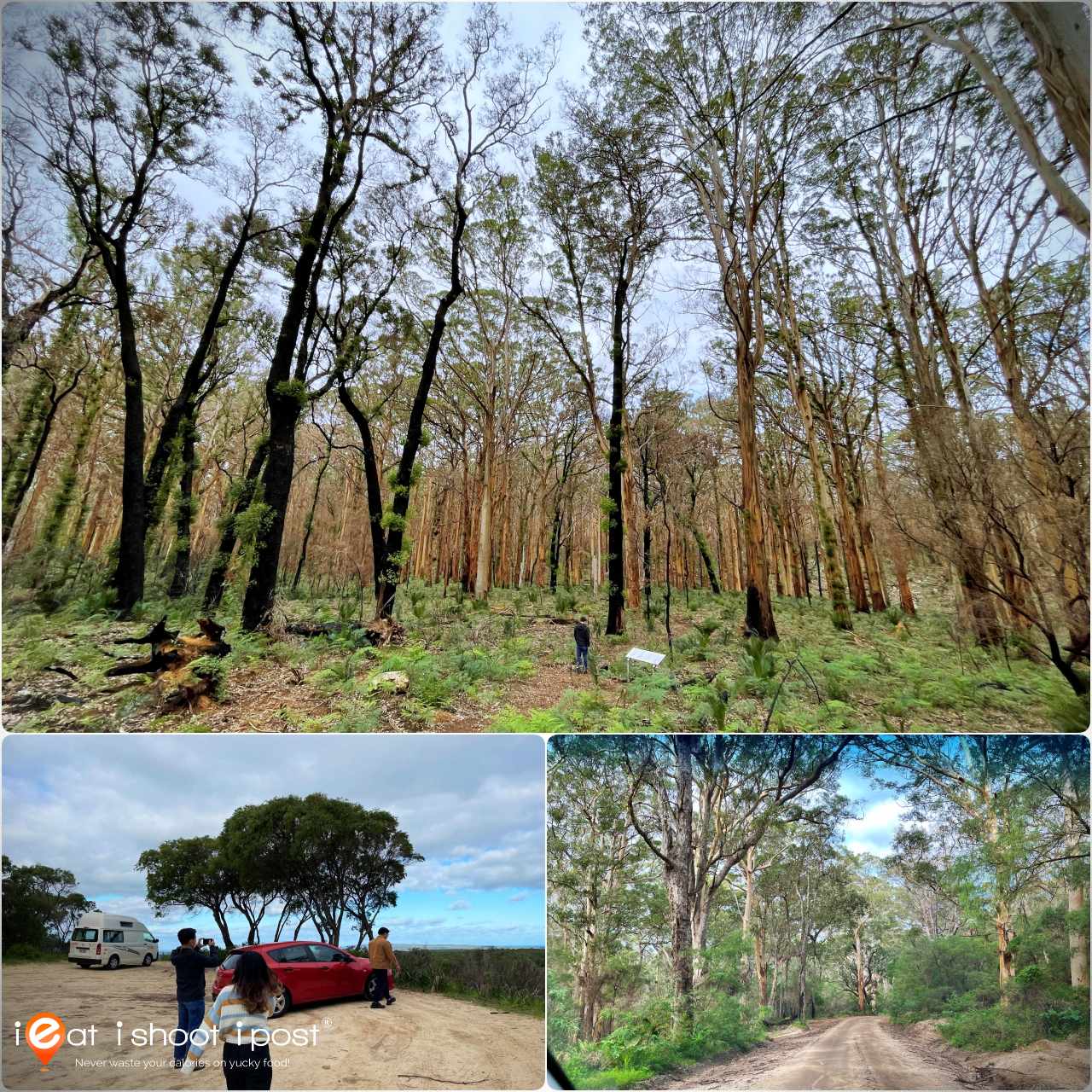 Leslie insisted that he needed to visit the Karri Forest which his clinic (Karri Family Clinic) is named after. It is not named after some curry dish, as some may assume. You feel a sense of awe and transcendence when standing in a forest of towering slender trees that can grow up to 90 metres in height over a 100 year period! It is also the tallest tree species in Western Australia and the third tallest in the world.
Also take a short dirt road drive up to the Boranup Karri Forest lookout to get sweeping views of the forest and distant coastline. Rating: 4/5
Boranup Karri Forest
Point Road, Boranup, Western Australia, 6286
Hedge Maze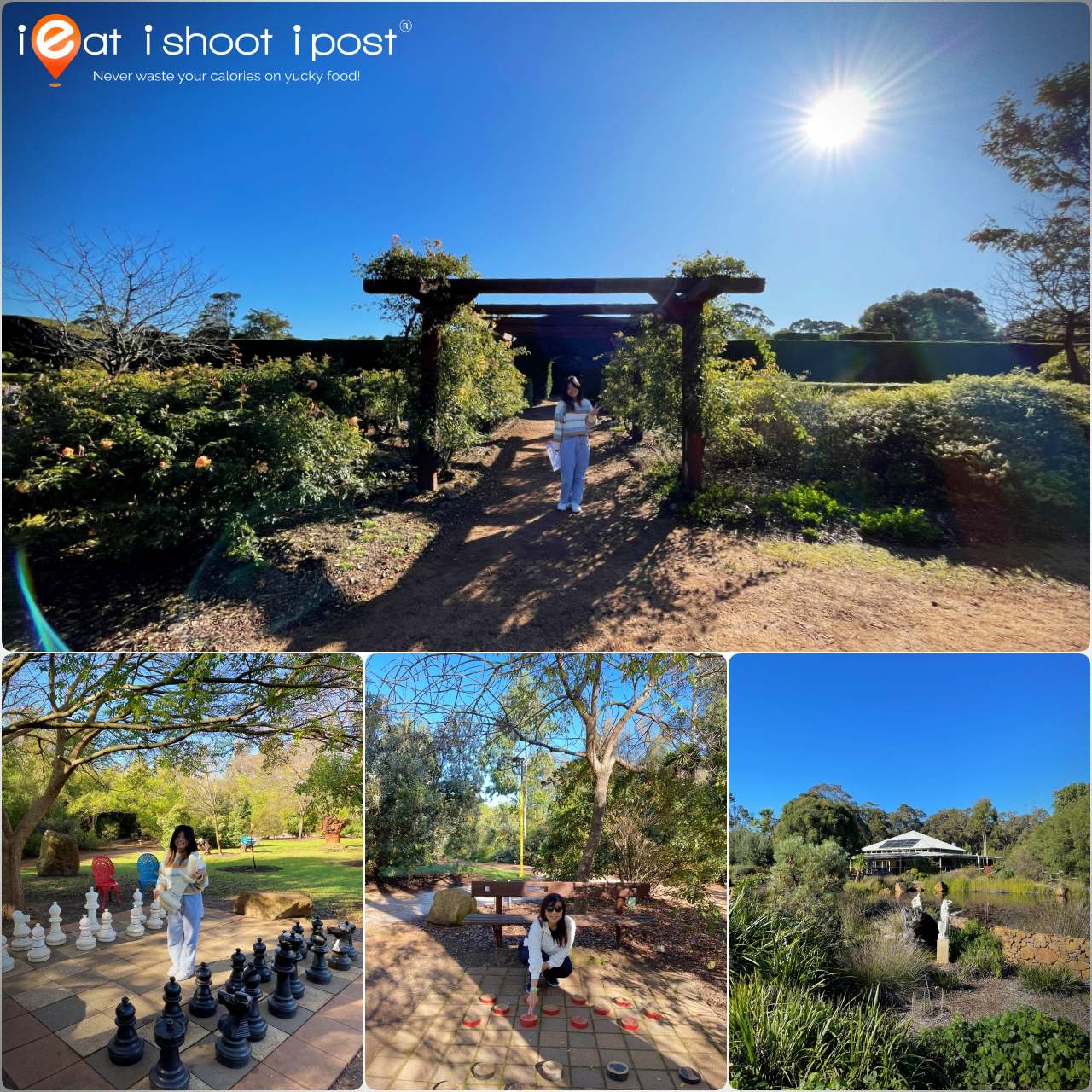 Another activity we (more like just Megan and I) did to work off some calories for our next meal was to transverse the 3 metre high hedge maze at the A Maze'n Margaret River. Though no one was timing us, we somehow had felt the pressure of getting out faster than the 6- year-old kid who started at the same time as us. The premises also has an 18-hole mini-golf which we didn't try and a cafe where family members who are not as gamed to navigate through well-manicured hedges, can wait while overlooking the tranquil garden and sipping a cup of tea. Rating: 3/5
A Maze'n Margaret River
9978 Bussell Hwy, Margaret River WA 6285, Australia

Conclusion

Our first trip to Margaret River has left us with many wonderful memories and we look forward to uncovering other restaurants and things to do on our next trip, including locating where exactly is Margaret river?
Related Read: Perth Good Eats.