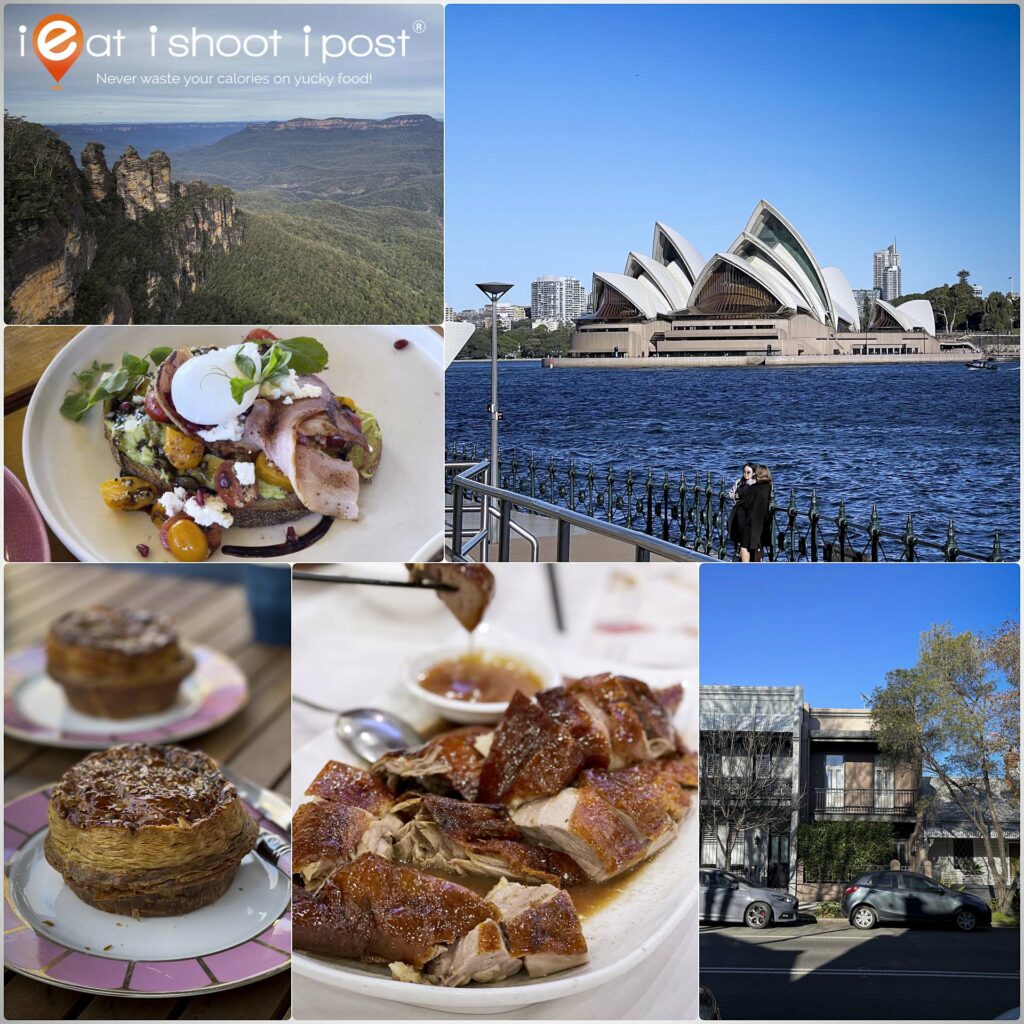 During the early 1990s, I had the incredible opportunity to reside in Sydney while pursuing my medical degree. Now, whenever I return to Sydney, it's a chance to revisit familiar places, relishing in the nostalgia while also uncovering new destinations. Over the past three decades, much has changed, particularly in my hometown of Eastwood, which has transformed from a sleepy Aussie suburban centre into a mini Chinatown.
On this recent visit, we had the pleasure of exploring the new Chinese restaurants that have emerged in Eastwood. Additionally, we embarked on a pie trail around Surry Hills and stumbled upon delightful eateries boasting remarkable views. As we have family in Eastwood, the dining establishments mentioned in this post may deviate from the typical tourist route. However, if you have access to a car and a willingness to venture off the beaten path, you'll be able to experience Sydney through the eyes of a true local.
The Rocks
Situated at the southern tip of the Sydney Harbour Bridge, The Rocks is home to a vibrant weekend market that offers an exceptional weekend experience. Alongside breathtaking views of the Sydney Harbour Bridge and the Opera House, visitors can explore an array of local handicrafts, indulge in delectable fare from food stands, and savor the culinary delights of the numerous cafes and eateries in the area. The combination of stunning scenery, shopping opportunities, and culinary delights makes The Rocks is a must-visit destination, every time we are back in Sydney!
Pancake on the Rocks, The Rocks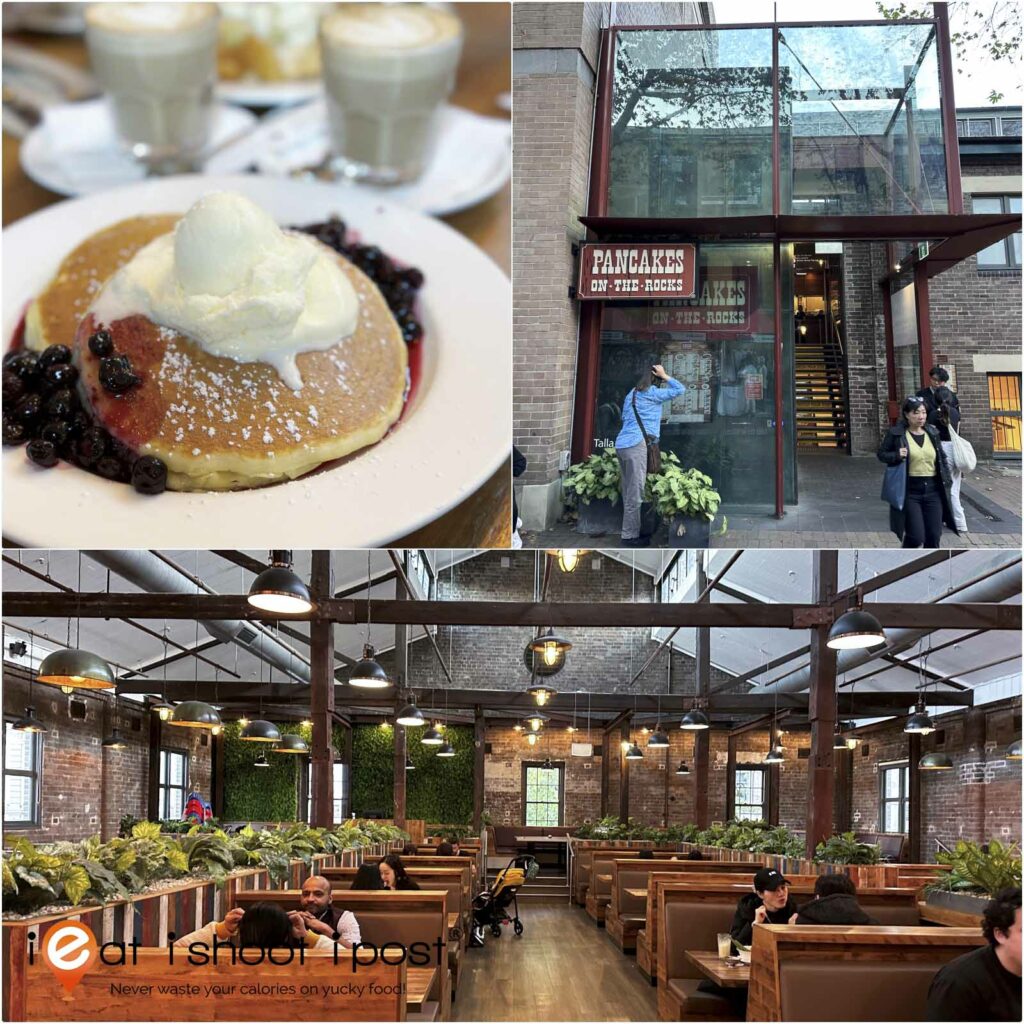 Pancakes on the Rocks has established itself as an iconic institution, having served customers since 1975. Renowned for their light, fluffy, and, unbeknownst to us, generously portioned pancakes, we inadvertently ordered more than we could possibly devour. Although the restaurant is quite spacious, there's still a queue during mealtimes on the weekends. However, securing a table for afternoon tea was a breeze. If you find yourself craving pancakes, Pancakes on the Rocks is definitely worth a visit.
22 Playfair St, The Rocks NSW 2000, Australia
Map and Details
Ribs and Burgers, The Rocks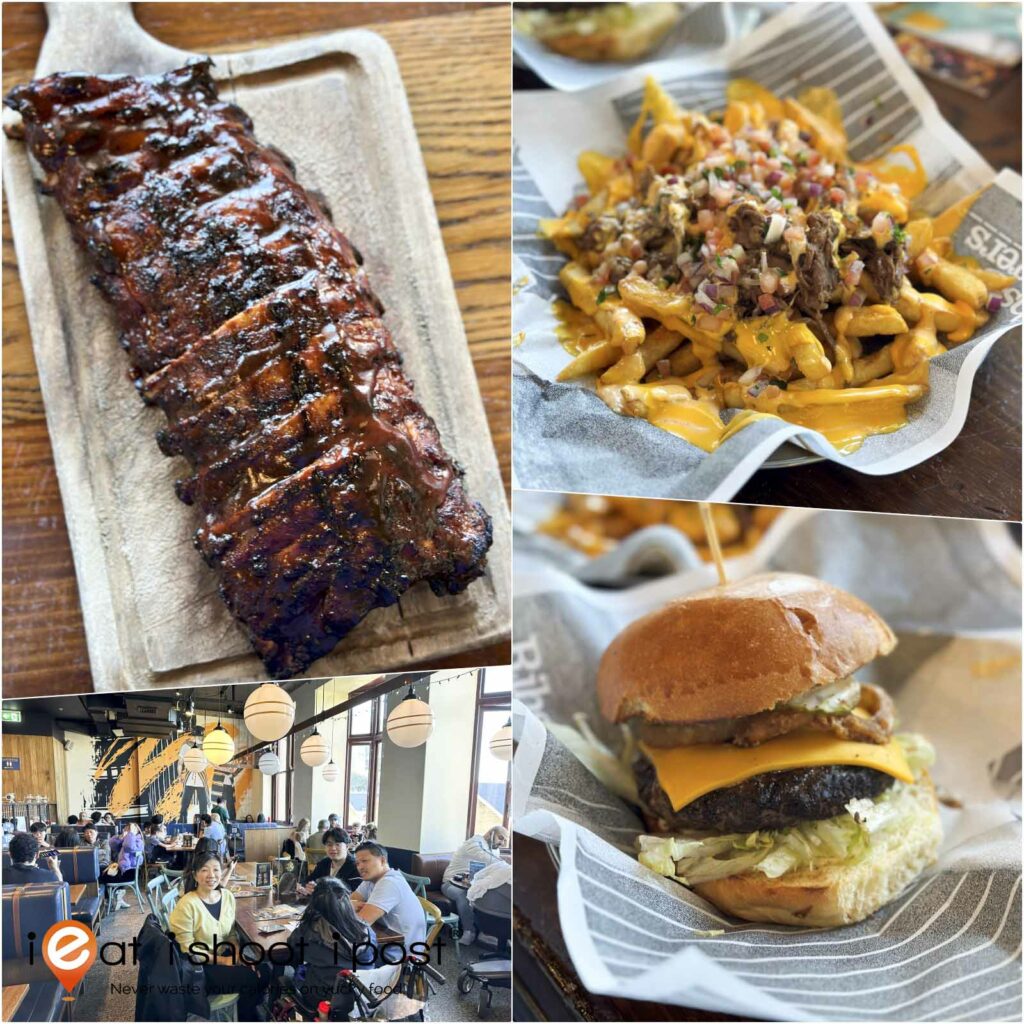 Although Ribs and Burgers holds a respectable rating of 4.4 stars, we personally found the food to be rather average. Nonetheless, the restaurant boasts a brightly lit dining room that offers a picturesque view of the Harbor Bridge. Furthermore, the establishment provides wheelchair access, making it a convenient choice for dining with elderly individuals while traveling. While the culinary experience may not have exceeded our expectations, the ambiance and accessibility make Ribs and Burgers a viable meal option for some.
88 George St, The Rocks NSW 2000, Australia
Map and Details
The Pie Trail: Surry Hills and Alexandria
The Grounds of Alexandria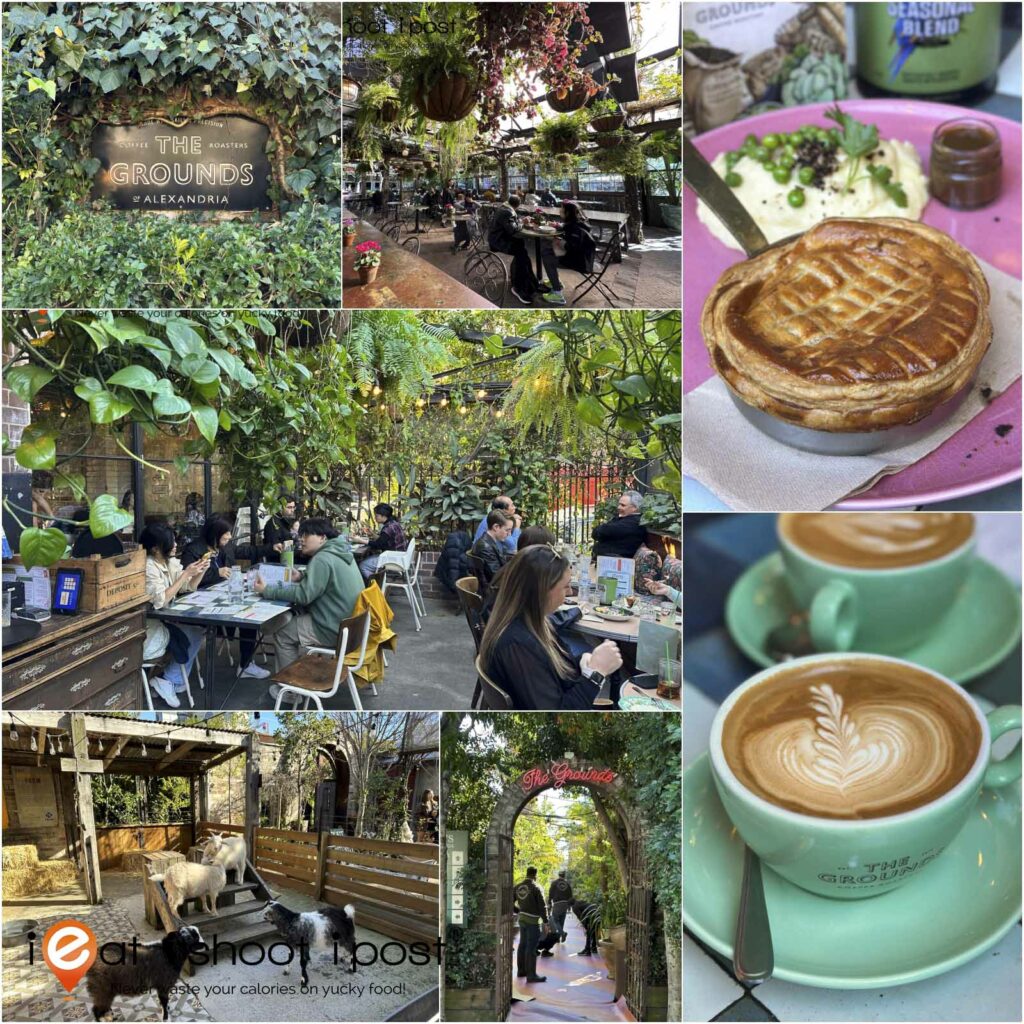 As far as cafes go, this is one of those destinations that is well worth adding to your itinerary. Nestled within the premises of a heritage-listed warehouse, this extraordinary establishment has transformed the space into a captivating organic garden, featuring not one, but three distinct eateries. One of the highlights is the on-site coffee roastery, where they expertly craft specialty coffees that will surely satisfy any coffee aficionado. They have thoughtfully included a mini petting zoo, creating a whimsical and entertaining environment that is sure to captivate both young and old. My son recalled that they used to have a pig named Kevin Bacon here, a charming character that once graced the grounds. Unfortunately, we didn't get to see him this time around. Its eventual fate was a topic for speculation during lunch. The coffee is good and their beef brisket pie here is worth trying but do note that it is larger than your average Aussie pie!
7a/2 Huntley St, Alexandria NSW 2015, Australia
Map and Details
Lode Pies, Surry Hills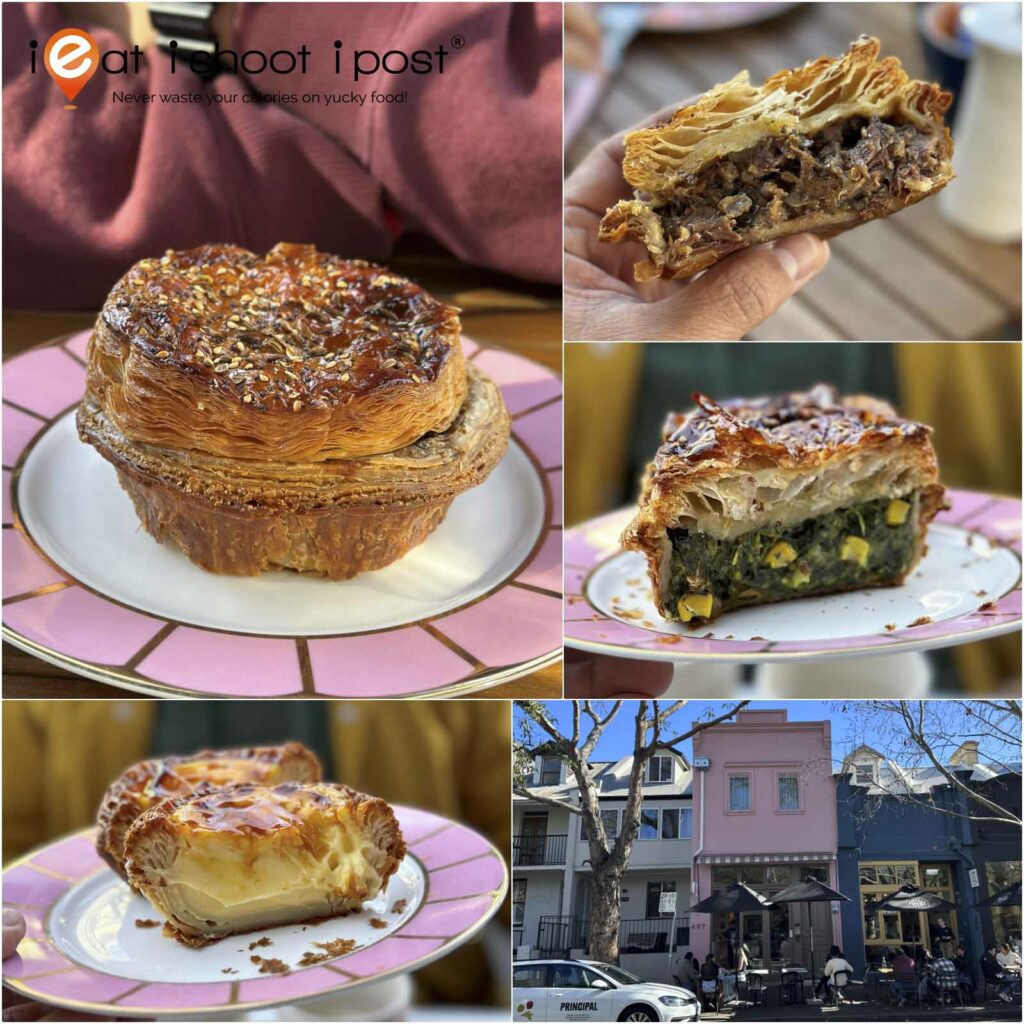 The top spot on our mini pie trail goes to Lode Pies. From the photo, you can sense the dedication of the Lode Pies' bakers to the art of layering butter and dough. While the Wagyu and mushroom pie was excellent, I didn't think that the use of David Blackmore wagyu did much to enhance the beefiness of the filling. The true star of their pies lies in the delectable buttery flavor and incredible texture of the puff pastry. Do give their Spinach and Gruyere pie a try. It might be green, but it's very good!
Do note that seating at Lode Pies is extremely limited, so it may not be the ideal spot for a leisurely brunch. However, the quality of their pies makes it well worth the visit, even if it means a quick stop to savor their delectable creations.
487 Crown St, Surry Hills NSW 2010, Australia
Map and Details
Bourke Street Bakery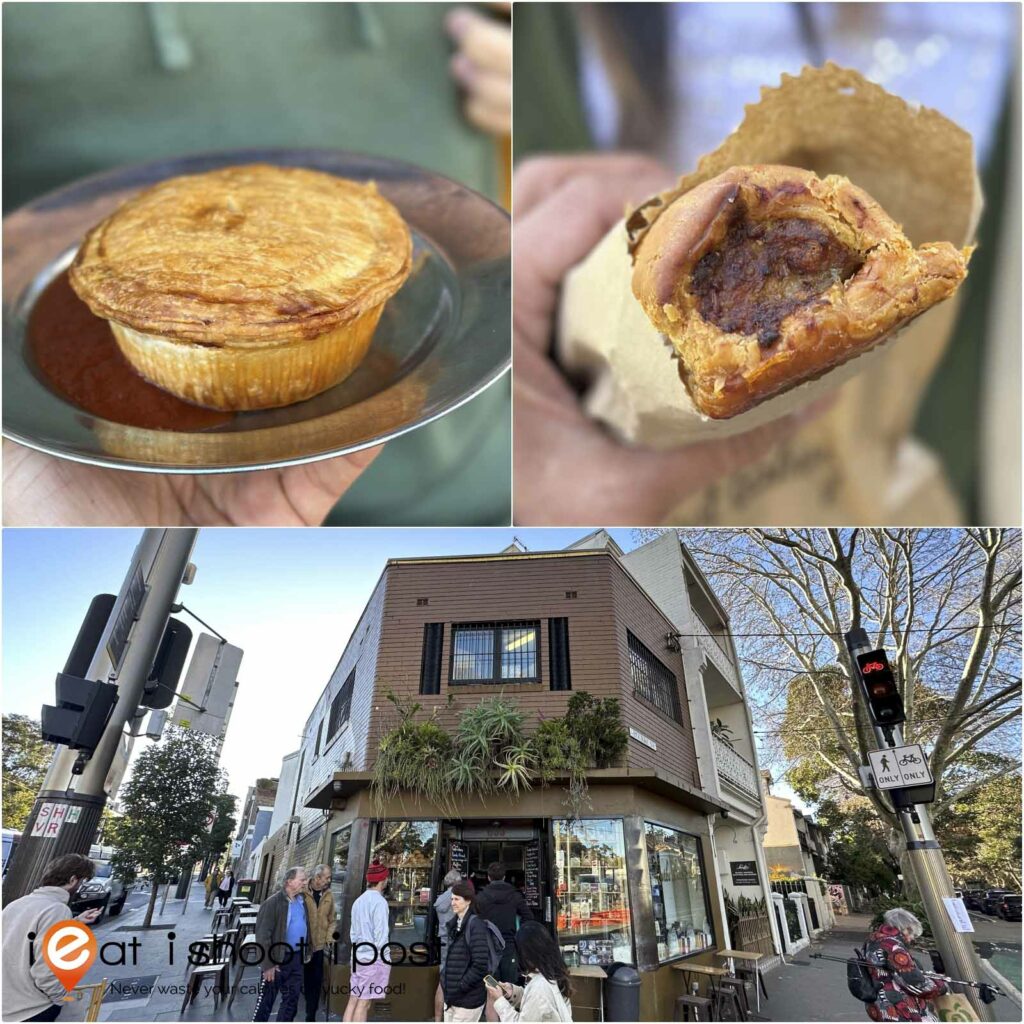 Just a short stroll down the street from Lode Pies is the original Bourke Street Bakery which started as a little neighborhood bakery serving handmade pastries in 2004. They have since expanded to 12 bakeries around Sydney. Here is where you will find the classic Aussie meat pie and sausage roll. Nothing fancy, but very dependable and well-made pastries. Not something you need to go all the way there to try unless you happen to be fans of owners Paul Allam and David McGuiness and have a copy of their book!

633 Bourke St, Surry Hills NSW 2010, Australia
Map and Details
Blackstar Pastry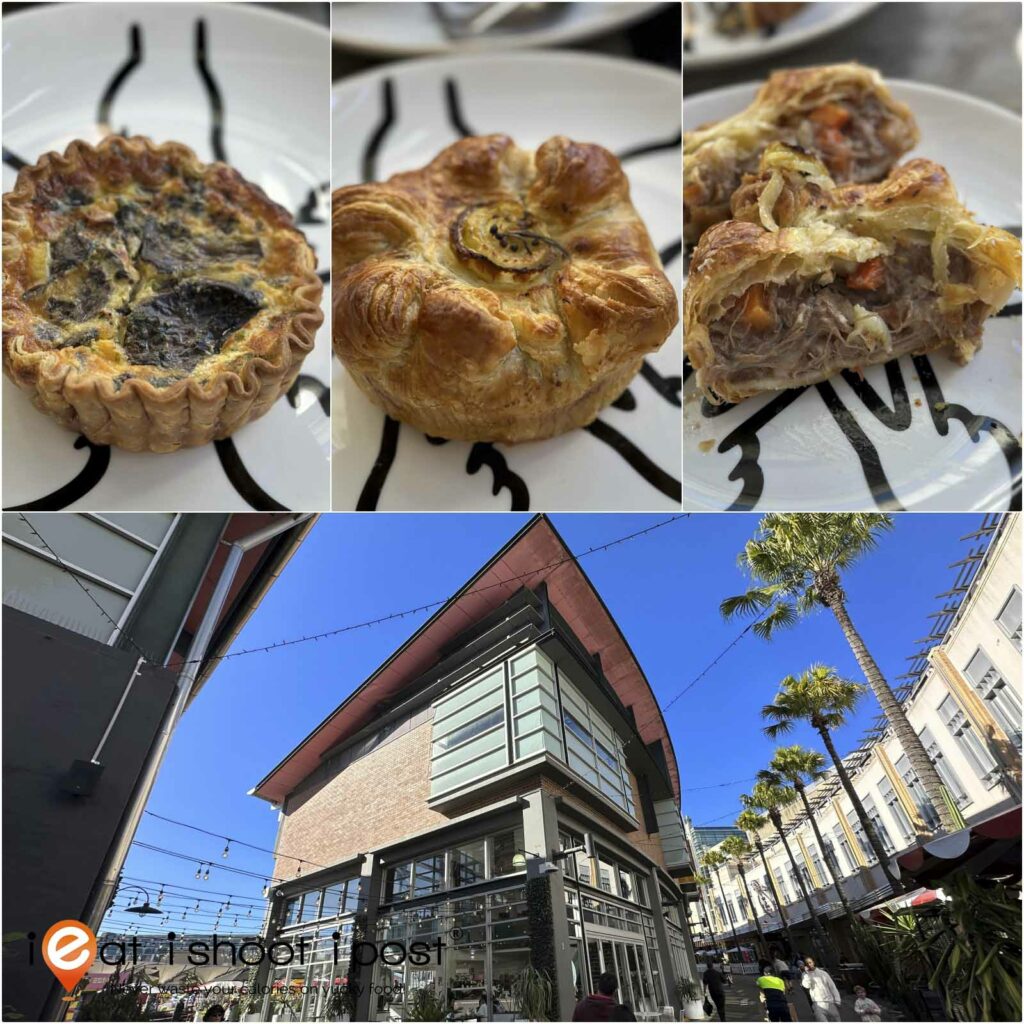 The last time we were at Blackstar Pastry, they were still a rustic little bakery cafe in Newtown with very limited seats. They got really famous for their watermelon cake which is reputedly the world's most Instagrammed cake. We visited their outlet at The Entertainment Quarter at Moore Park which was a modern cafe and a far cry from the original shop we visited in 2015. The pastries are still good, but somehow it has lost that rustic feel that made Blackstar so endearing in the past. The lamb shoulder and onion pie was a little underwhelming. The pastry is good but the filling was quite disappointing. We did enjoy their mushroom quiche though. Located at the Entertainment Quarter, there are ample seats and there is easy parking at the multistory car park. The cakes are still very pretty and worth a visit to populate your Instagram feed.

210 Bent St, Moore Park NSW 2021, Australia
Map and Details
Newtown
The Cipher Room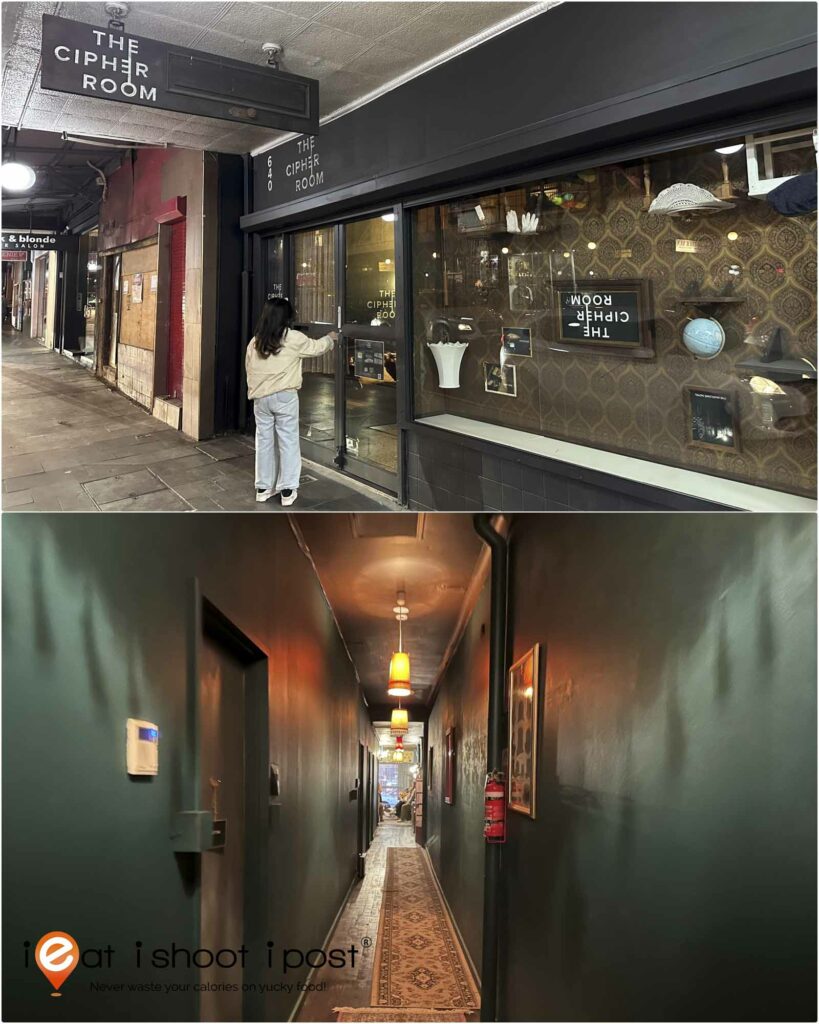 The kids love a good Escape Room and we've been to quite a few in different countries. The Cipher Room is the best one that we have been to so far. The owners of The Cipher Room seem to have a deep appreciation for storytelling and design and we were told that they had designed the rooms and puzzles themselves. We did "The Marlowe Hotel" which took us an hour to complete and thoroughly enjoyed the experience! Highly recommended!
640 King St, Newtown NSW 2042, Australia
Map and Details
La Favola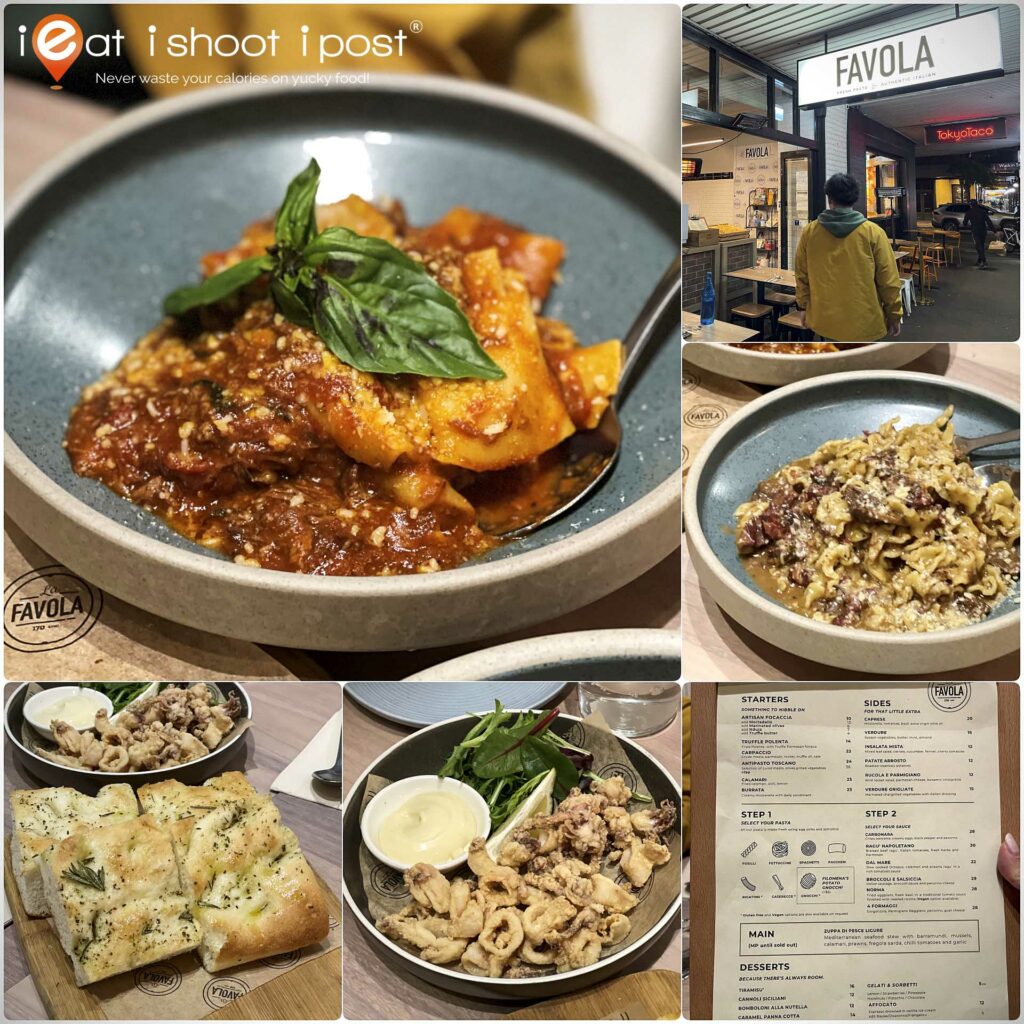 After working up an appetite at The Cipher Room, we headed to Favola for some freshly made pasta. Actually, the rest of the family wanted pasta while I wanted pizza, so we decided we'd have two dinners!
The pastas at Favola were all made in-house and it was good overall, but it wasn't a place we'd have to go back to again. One thing to note while dining in Sydney is that you should make sure you know how much a serving of bread costs. We were told that an order of Foccacia was $5 but when the bill came, we then realized it is $5 per pax! So we ended up spending $20 on four pieces of Foccacia!
170 King St, Newtown NSW 2042, Australia
Map and Details
Bella Brutta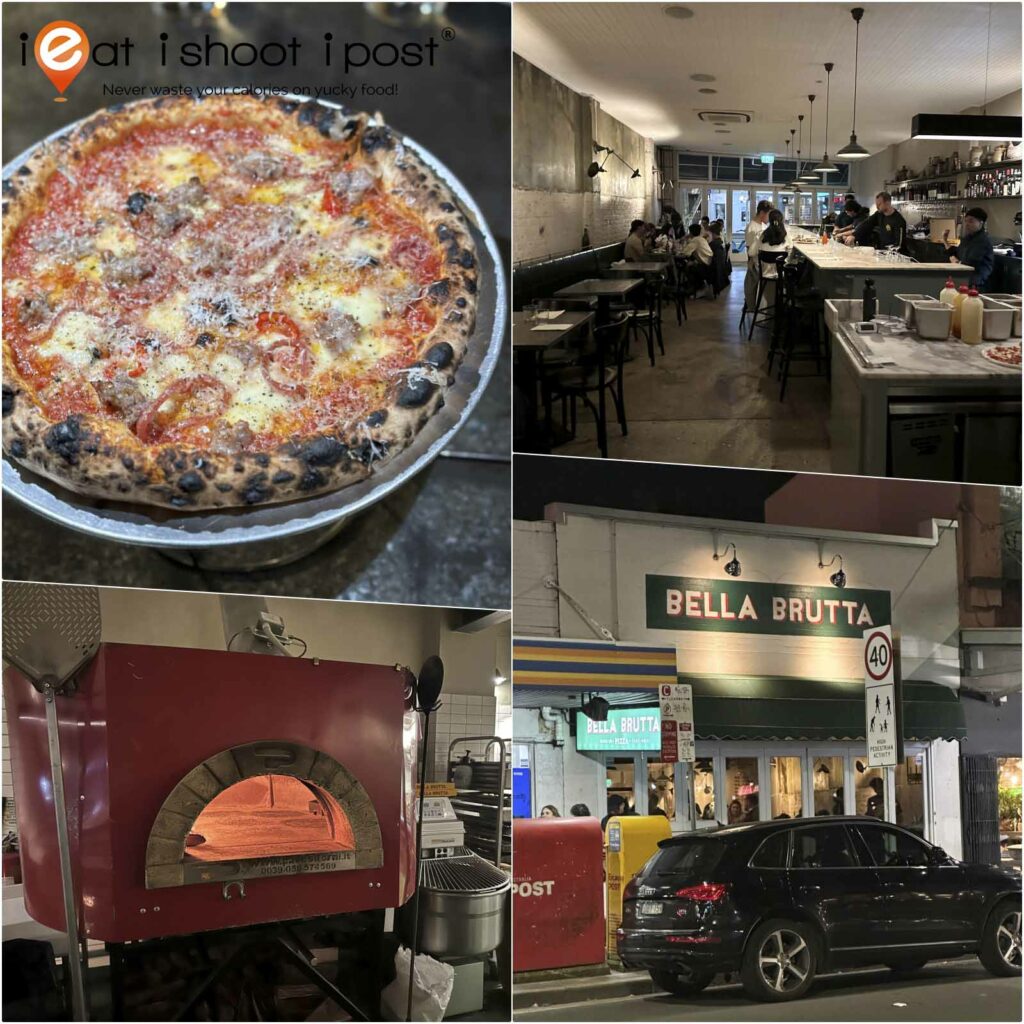 After Lisa and the kids got their pasta fix, we headed to Bella Brutta for some lovely pizza. The Napoletana pizza culture in Sydney quite matured, much like any major city in the world, but perhaps more so, given its large Italian population. I make it a point to taste the Napoletana pizza of most countries that I visit, although I am ashamed to admit that I have never actually eaten it in Italy! Anyway, the leopard spotting on the pizza is an indication that the chefs there really know how to make a good pizza and the crust is as excellent as it looks.
135 King St, Newtown NSW 2042, Australia
Map and Details
Eastwood: Big Party In Little China!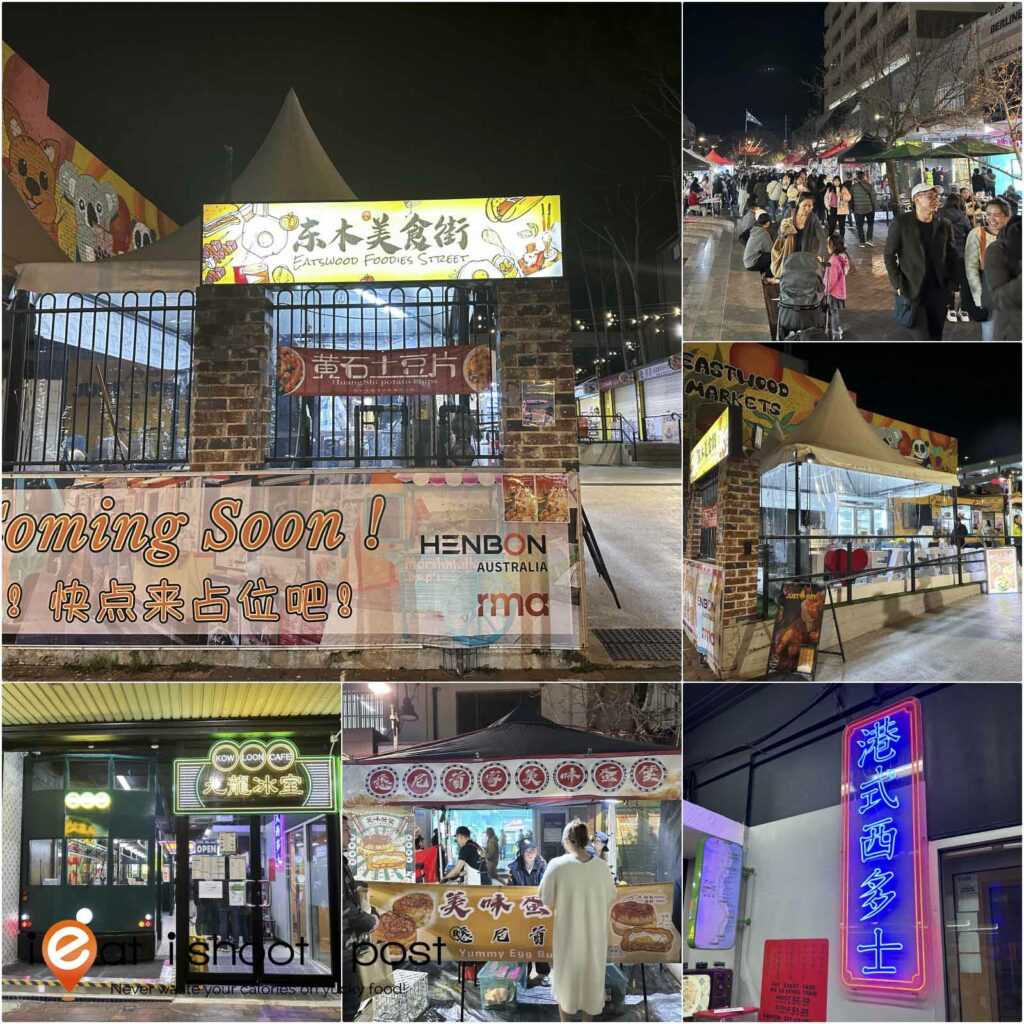 It's truly astonishing to witness the transformation of Eastwood into a vibrant Chinatown nestled in the northern suburbs. During my university days, I used to disembark at Eastwood station almost every day, and would have never imagined that Eastwood would one day become Little China!
On weekends, the open area outside Eastwood Center turns into a lively night market, adorned with stalls offering regional Chinese delicacies. Back in the early 2000s, the transformation began with a spattering of restaurants serving Hong Kong-style roasts. Today, there's a diverse range of Asian dining options, including Char Chaan Teng, Vietnamese, Cantonese, Northern Chinese, Shanghainese restaurants, and more. It's so interesting that many establishments chose to adorn their premises with neon lights, making the place look like a Hong Kong theme park! The Kowloon Cafe which opened earlier this year even spots a life-sized Hong Kong tram where you can sit down to dine!
If you're visiting Sydney for the first time, this might not necessarily be on your itinerary. However, if you're on a return trip and craving Chinese cuisine, a trip to Eastwood would be well worth your while. Don't miss out on their Night Markets, which take place every Saturday night!
Oh, and I mustn't forget to mention that on the opposite side of the train line, you'll find Little Korea, boasting numerous Korean restaurants and grocery stores!
678 Korean BBQ Restaurant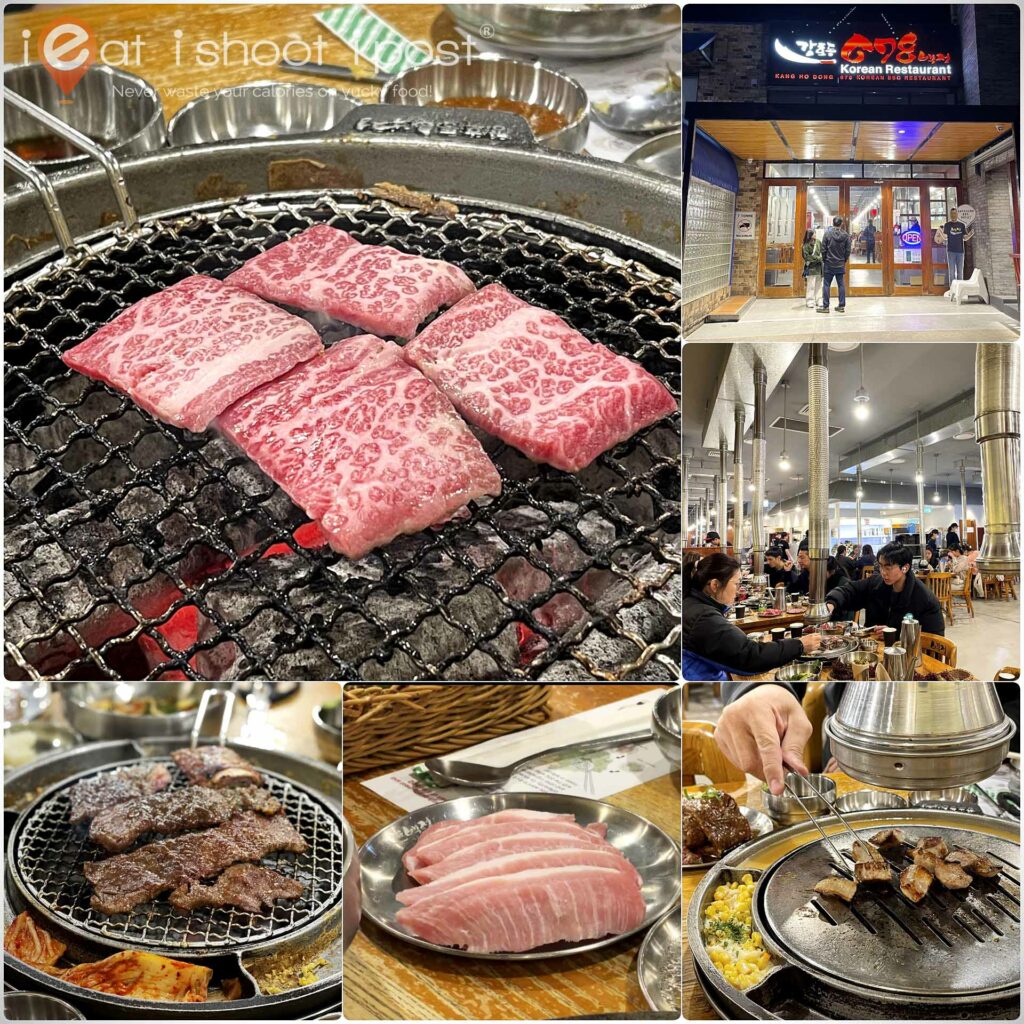 Having just arrived in Sydney we set out to explore Eastwood, marveling at its transformation and on the hunt for something to eat. As we strolled along Glen Street, taking in the sight of newer developments, we stumbled upon YX mini hotpot Restaurant and felt as if we had just walked into a transporter that beamed us to somewhere in China! The vacuous two-story restaurant, adorned with traditional Chinese decor was reminiscent of what we've come across in Kunming! However, we didn't feel like having hotpot that day, so we chose to dine at 678 Korean BBQ next door instead.

The place is spacious and we had no problems getting a seat. The food wasn't so amazing that you need to make a special trip there, but we were grilling over charcoal and the meats were reasonably priced. The thing about the place is the speed of the service! All you need to do is to scan the QR code, place your order and the item arrives at your table almost immediately! Ok, maybe not immediately, but it was much quicker than any of the KBBQs we have experienced in Singapore!
14 Glen St, Eastwood NSW 2122, Australia
Map and Details
Taste of Shunde Chinese Restaurant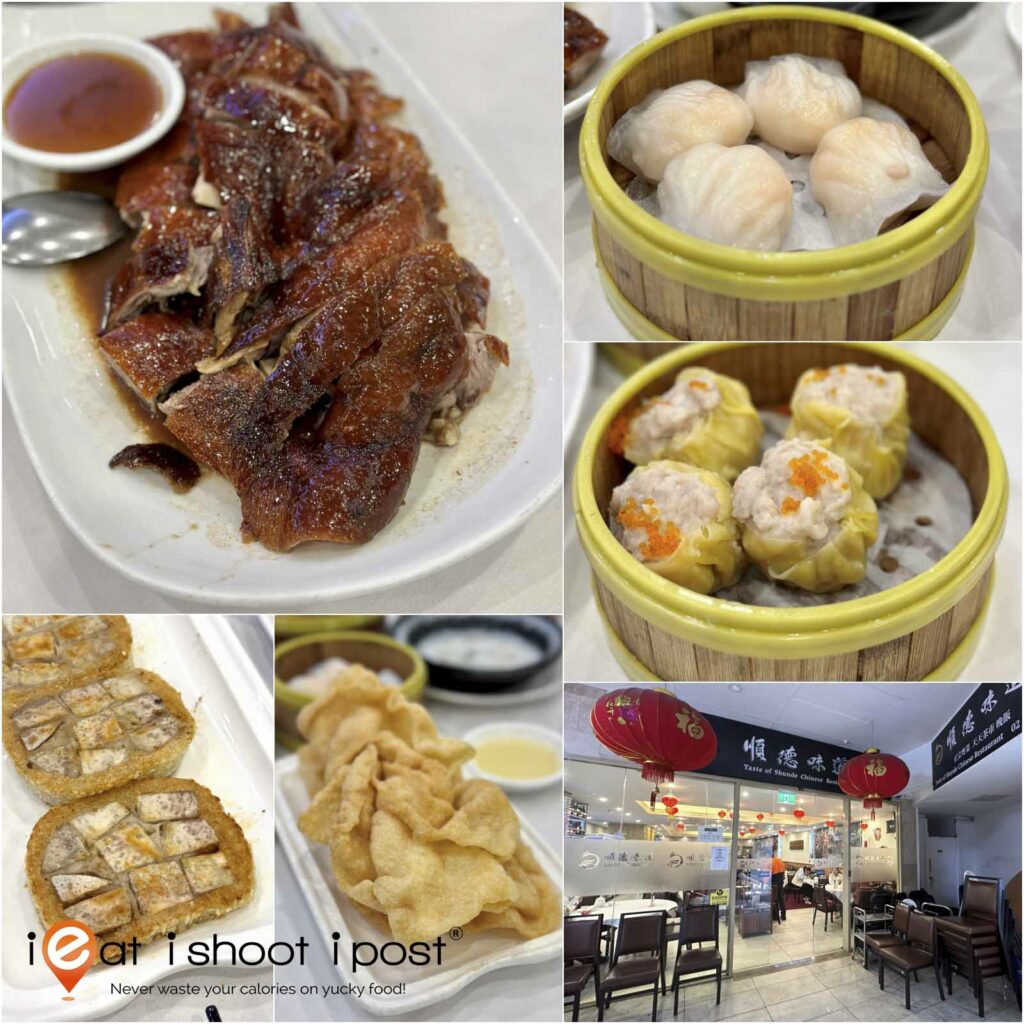 We used to travel all the way to Chinatown in the city for our dim sum fix. This time around, we had our dim sum fix at Taste of Shunde. Although they don't have pushcarts, their dim sum is very good. Of special mention is their Shunde yam pastry which is quite unique. They also have a crispy egg roll which was like huge sheets of Keropok. Since most tables seem to have ordered it, we also order a portion to try. It was a tad oily for us but it was good to see what the fuss was all about: The one dish which would bring me back again is their Roast Goose. It really reminded me of the ones I had in Hong Kong and I would be happy just coming here just to have it!
Shop15 A5, A7/1 Lakeside Rd, Eastwood NSW 2122, Australia
Map and Details
Tian Yue Ju Seafood Restaurant
We had our extended family dinner over at Tian Yue Ju restaurant. They are a Cantonese restaurant serving live seafood. The food is very good. Of special note is their sand ginger poached chicken, the sweet and sour pork, and their crab with glutinous rice wrapped in lotus leaf. Overall, the food was very good and we were pleasantly surprised when the bill came up to be around SGD$30/pax for a meal with crabs. Would be glad to go back and order more seafood the next time we visit.
125 Rowe St, Eastwood NSW 2122, Australia
Map and Details
Taste of Shanghai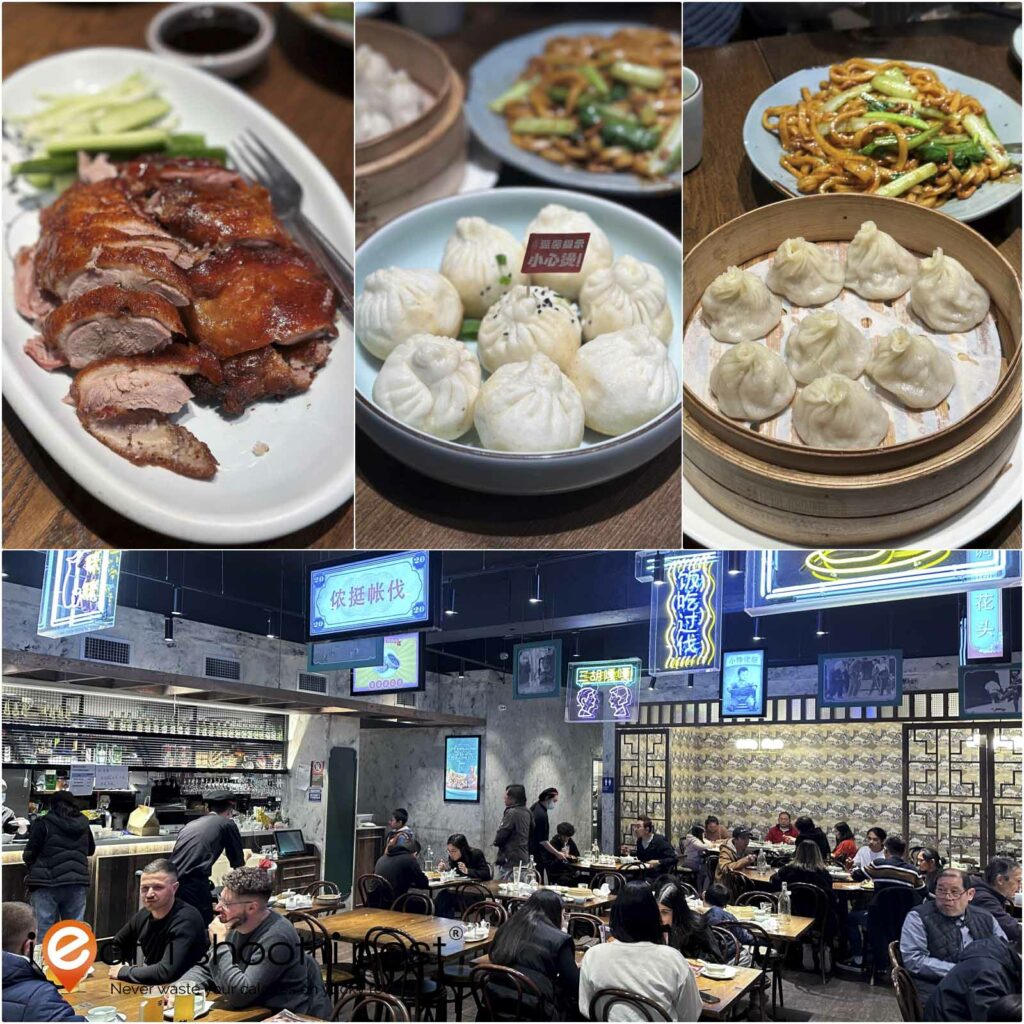 We were hankering for some Xiao Long Bao and had dinner at this restaurant one night. If there is one thing we noticed about the Chinese restaurants in Eastwood is that they love their neon signboards! Anyway, it was late, and this one one of the restaurants that is still open for business. The food is not bad, but it isn't somewhere you'd travel to go eat. The duck and Xiao Long Bao are ok. What I did enjoy was the Shen Jian Bao which I thought was done quite well. The skin was crisp at the bottom, fluffy on top and the meat juices flowed when you break open the bun!
1/200 Rowe St, Eastwood NSW 2122, Australia
Map and Details
Blue Mountains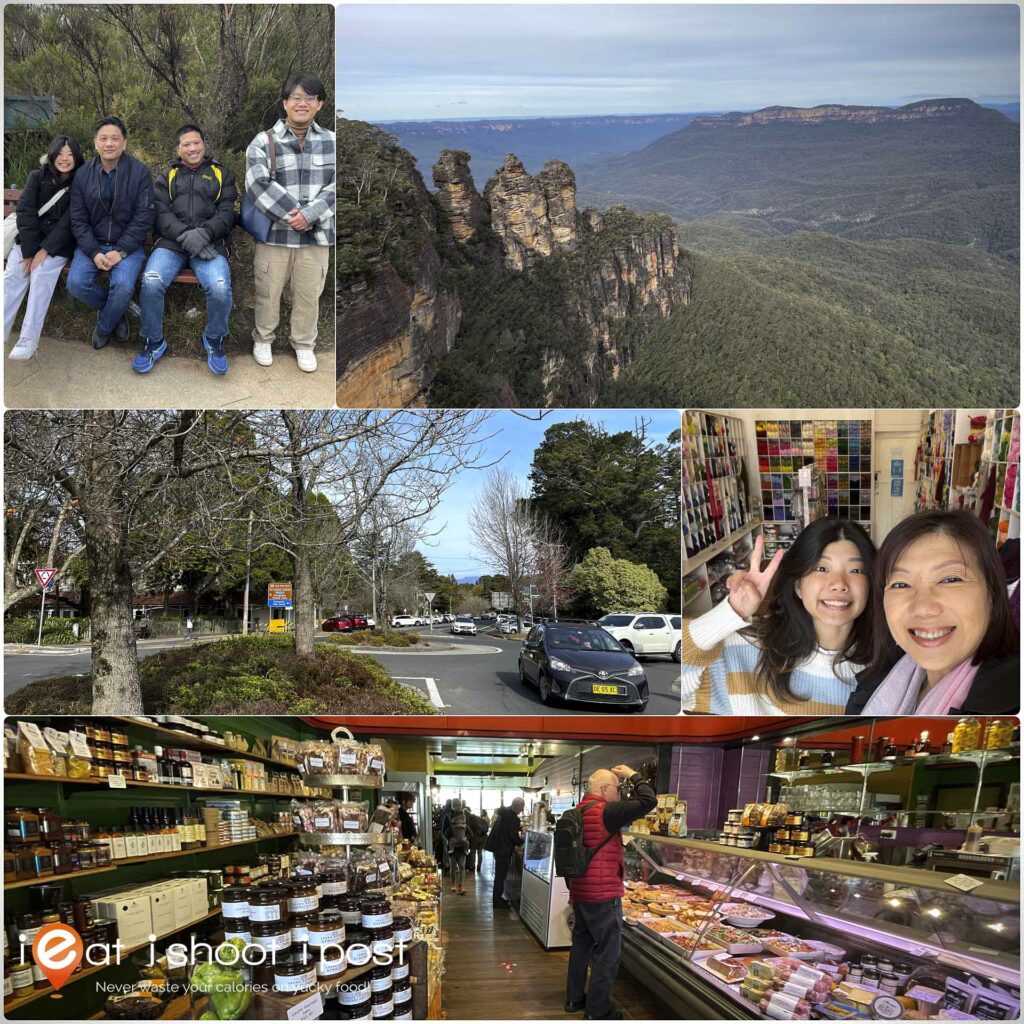 We always enjoy a trip to the Blue Mountains which is less than a ninety-minute drive from Eastwood. We wanted to see the Christmas decorations which they usually put up in winter, but we were just a week too early! But, we did the usual visit to Echo Point to take a photo with the three sisters and then to the Scenic Skyway to do the cable car ride.
Lisa and Megan managed to do a bit of shopping around Leura town; including dropping into Granny's Square (Yarn store) to get some supplies. There is just something magical about this highland town.
Leura Gourmet Cafe and Deli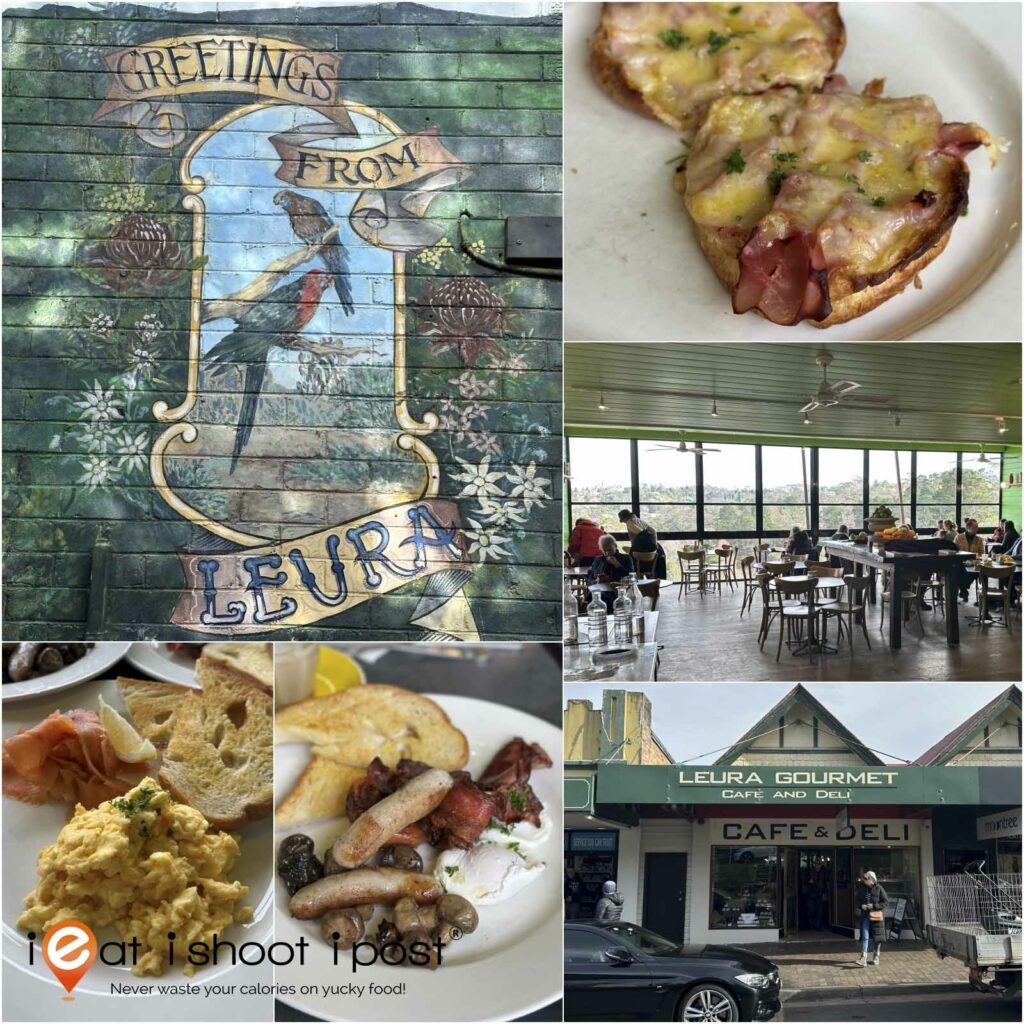 We drove into the town of Leura just in time for brunch at the Leura Gourmet Cafe and Deli. This unassuming little cafe has a wonderful view of the valley and is a great place for a cup of coffee while enjoying the cold weather. The food is pretty standard. Nothing fancy, but the eggs were lovely and the sausage and bacon were good.
159 Leura Mall, Leura NSW 2780, Australia
Map and Details
Scenic World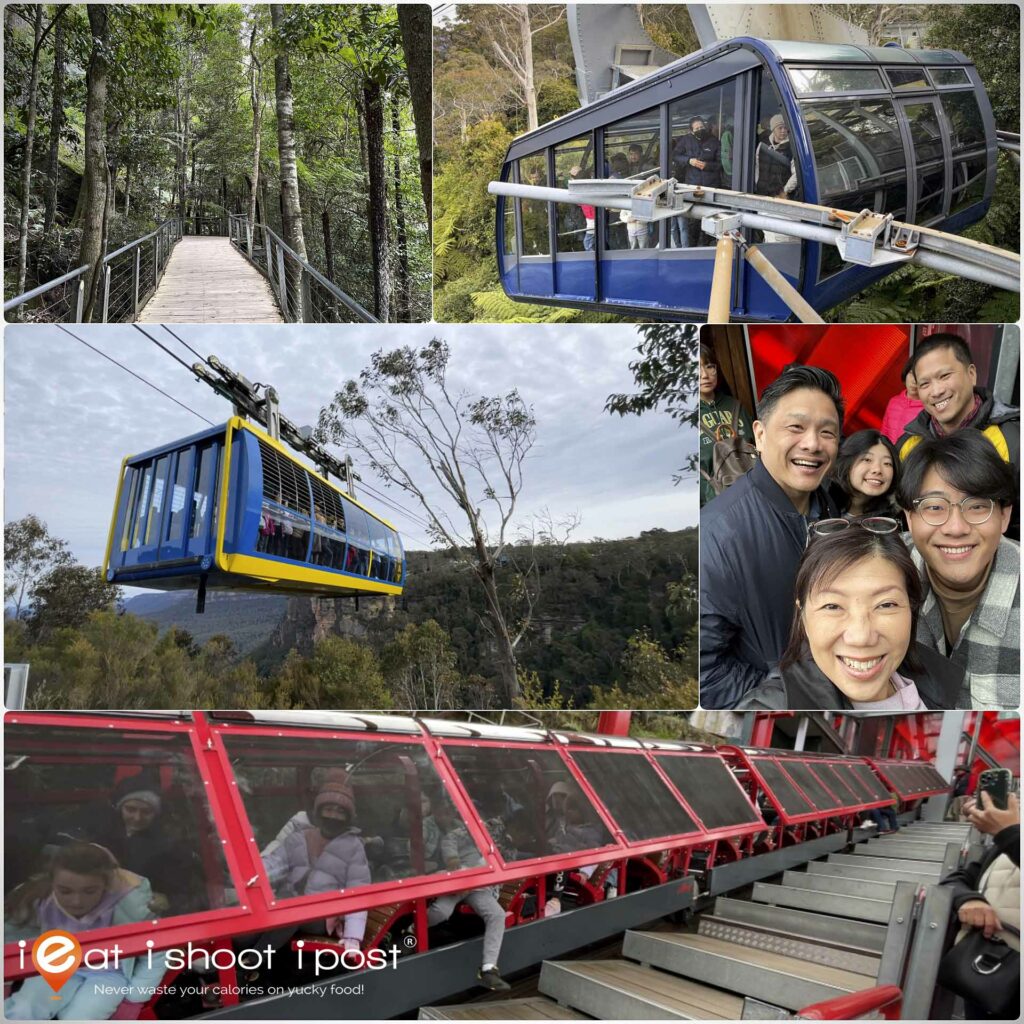 I am sure that anyone who has been to the Blue Mountains would have been to Scenic World. I still remember when I first stepped onto the Scenic Skyway more than 30 years ago! In those days, the cable car would only take you halfway across the gorge and then return to base. Nowadays the Cable Car is far more stable and they bring you across to the other side! The Scenic Railway has also been upgraded such that the angle of the seats can now be adjusted depending on whether you want the ride to be more laid back or if you want to feel that you are going to slide off your seat! The ride starts with the Indiana Jones theme song and it feels like a roller coaster ride! The newest ride is the Scenic Cableway that will descend 545 metres into the Jamison Valley or up.
There is also a nice boardwalk (Scenic Walkway) in the Jamison Valley rainforest with interesting features along the way. You could take 10 minutes walking to/from the Scenic Cableway and Railway. Or budget a full hour to walk the entire trail (2.4km). But make sure you've gone to the toilets beforehand as there are none in the valley!
You can't buy individual tickets nowadays so the standard ticket (A$54 per pax) will get you unlimited rides on all three rides. Do book your tickets online beforehand to enjoy a discount and get onto the shorter online ticket queue! Remember days end early in winter so start early.
Violet St &, Cliff Dr, Katoomba NSW 2780, Australia
Map and Details
Great Steaks: Parramatta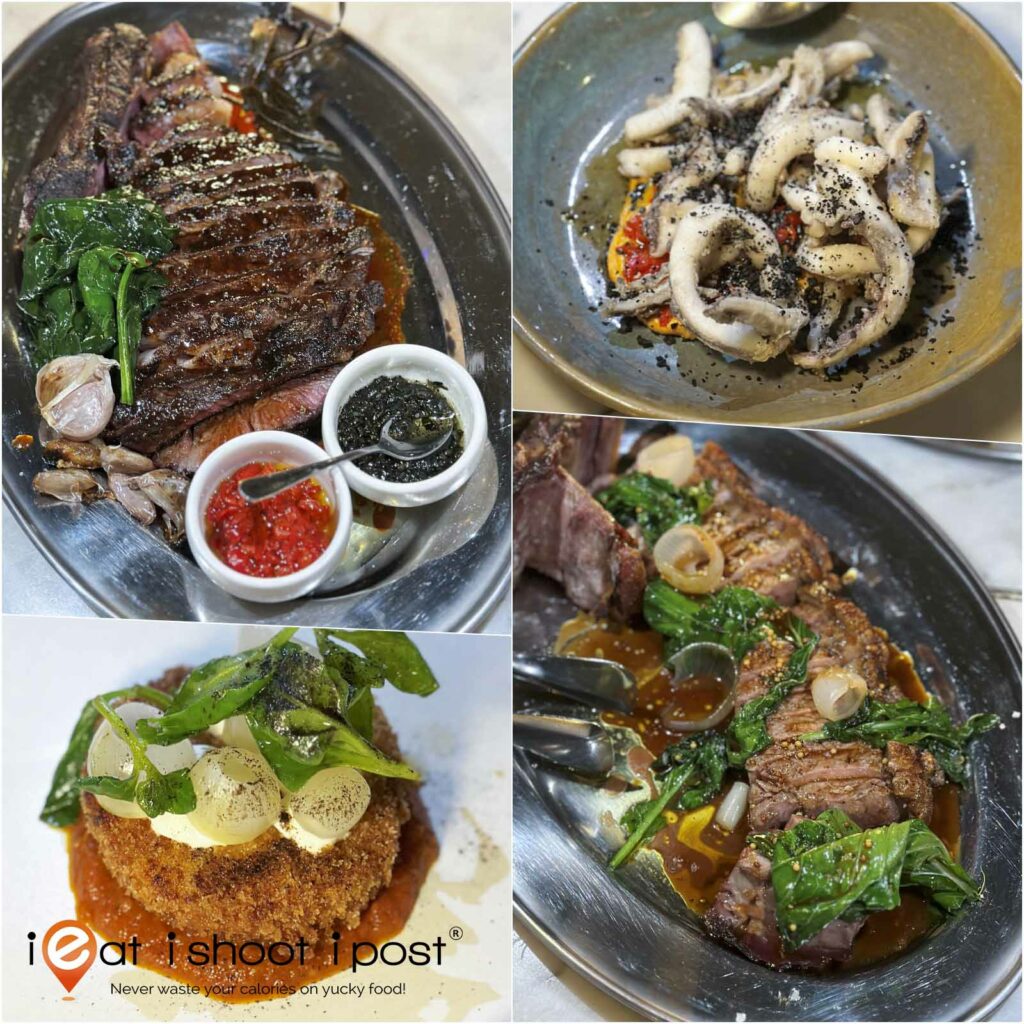 Ruse Bar and Brasserie
After our day trip to the Blue Mountains, we stopped by Parramatta on the way back for dinner at the Ruse Bar and Brasserie. This restaurant was highly recommended by my brother's friend. It's a casual restaurant that serves great cuts of meat cooked in a Josper grill. The food is very well executed and the meats are excellent. We had grilled pork chop which still had the skin on that has been transformed to crackling. The highlight was a grilled Wagyu bone-in ribeye which was very good. Not cheap, but very good. They also have a double Wagyu hanger steak there which is supposed to be really good as well. Again, not cheap, but supposedly, really good!
Shop 4.01-4.03 Parramatta Square, 12 Darcy St, Parramatta NSW 2150, Australia
Map and Details
A Meal with A View! Bondi and Rhodes
Bondi Iceberg Swimming Club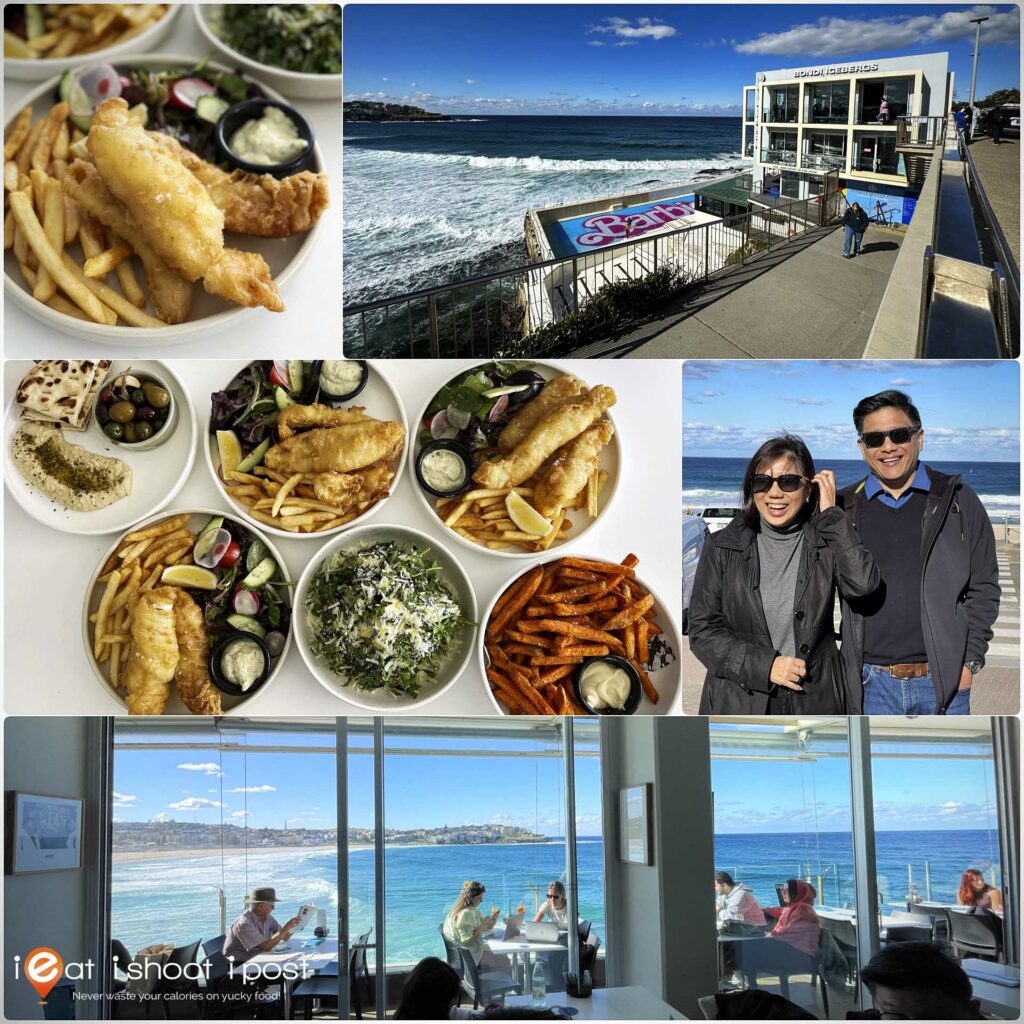 The fish and chips at Bondi Iceberg might cost $34 but the view is worth a million! Actually, the Fish and Chips were pretty good as well and they have nice chips! This place is super popular, so it is wise to make a booking and go early. Most of the seats at the balcony would be taken and no one is in a hurry to vacate their seats! Do note that Bondi Iceberg is a private club and you will be required to sign in at the counter to get in.
1 Notts Ave, Bondi Beach NSW 2026, Australia
Map and Details
Bare Witness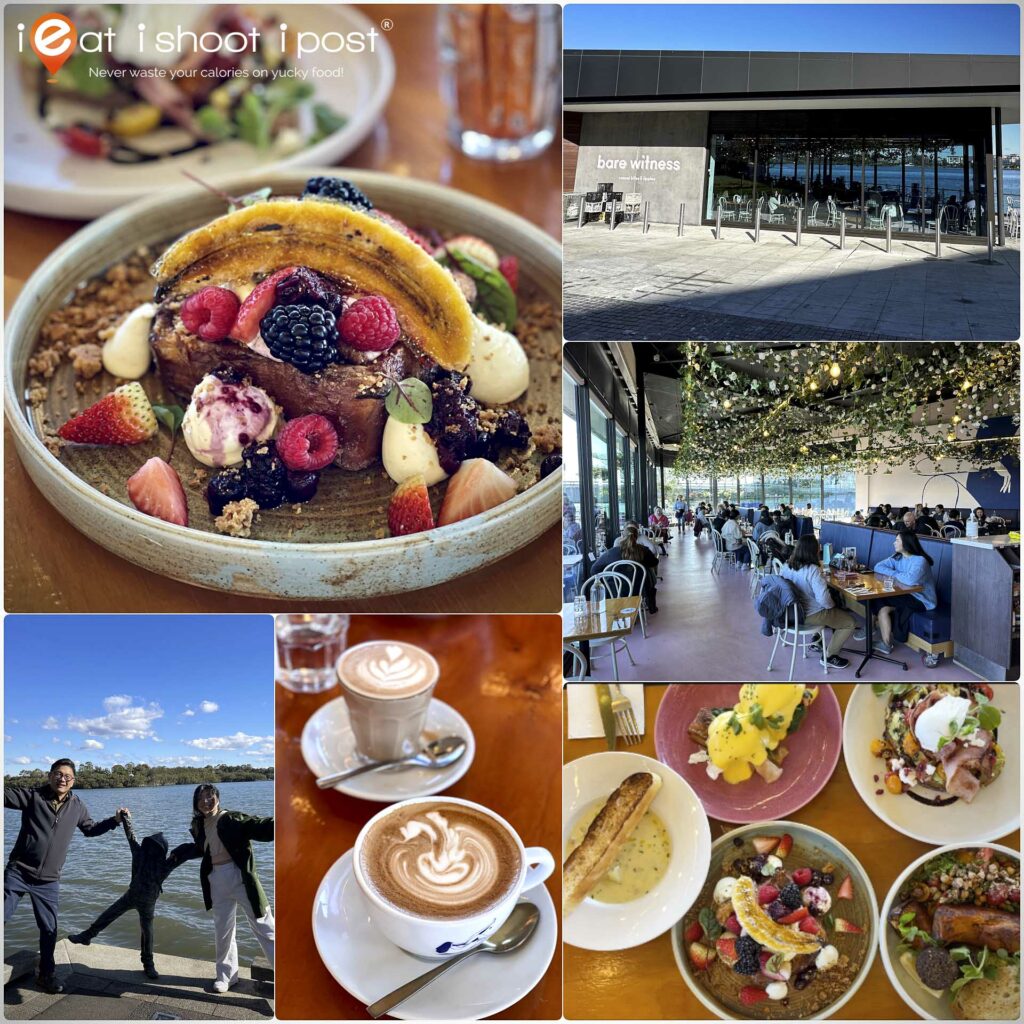 This is a cafe with a lovely view of the Paramatta River. Located in Rhodes, it is not on the usual tourist route. In fact, it used to be an industrial area where no one ever ventured without a valid reason. It explains why I had never been to Rhodes even though I spent a few years training at Concord Repatriation Hospital nearby! Anyway, Rhodes has now been turned into a residential area and spots lovely views of the river. The cafe itself serves the usual brunch items like Avocado toast, Eggs Benedict, French Toast, and of course, coffee. After brunch, we had a nice walk along the shoreline to the mall! Very untouristy and a nice day out.
30A Shoreline Dr, Rhodes NSW 2138, Australia
Map and Details
Lane Cove: The Cake Man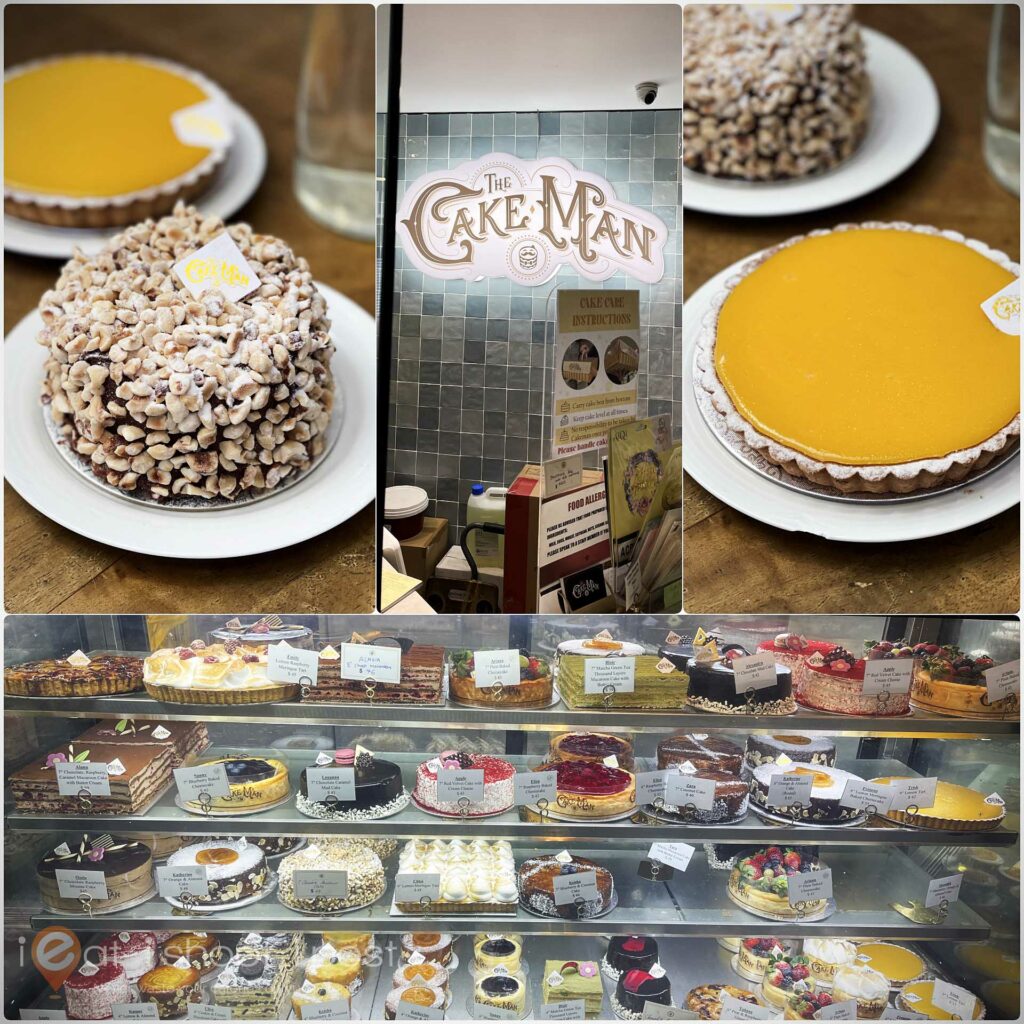 Another area that is off the beaten tourist path is Lane Cove. It is a typical Aussie town where you can go buy groceries and stop at the local bakery for some coffee. Unlike our local bakeries in Singapore, the variety of cakes, pastries, and pies you can find at The Cake Man is incomparable. They are supposedly famous for their Watermelon cake and French Vanilla Slice. We didn't get to try either but we bought some of their other cakes to have at my brother's place.
5a/23-25 Burns Bay Rd, Lane Cove NSW 2066, Australia
Map and Details
Conclusion
Thanks for joiniong us on our Sydney trip! As I alluded to earlier, Sydney is like a 2nd home for us so some of the places which we go to are pretty much off the tourist track. Although we haven't come across anything that can't already be found in Singapore, there is no disputing that Sydney is beautiful and offers many stunning vistas where you can enjoy the food!
Do check out our write-up on good eats in Perth and Margaret River too!
Happy eating and safe travels friends!