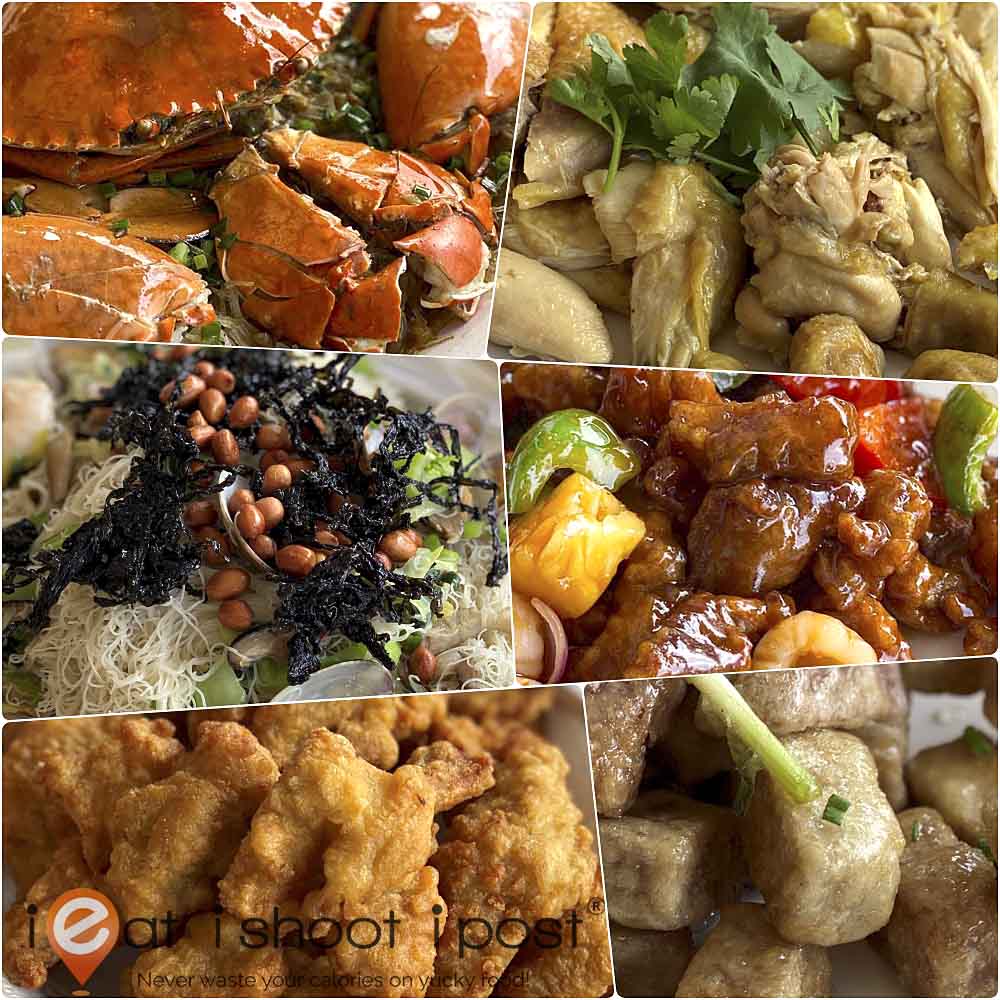 Our makan group has been revisiting some of our favorite eateries since we resumed our Mid Week Makan sessions.  It is a relief that most of them have managed to weather the Covid lockdown and are now back in full swing!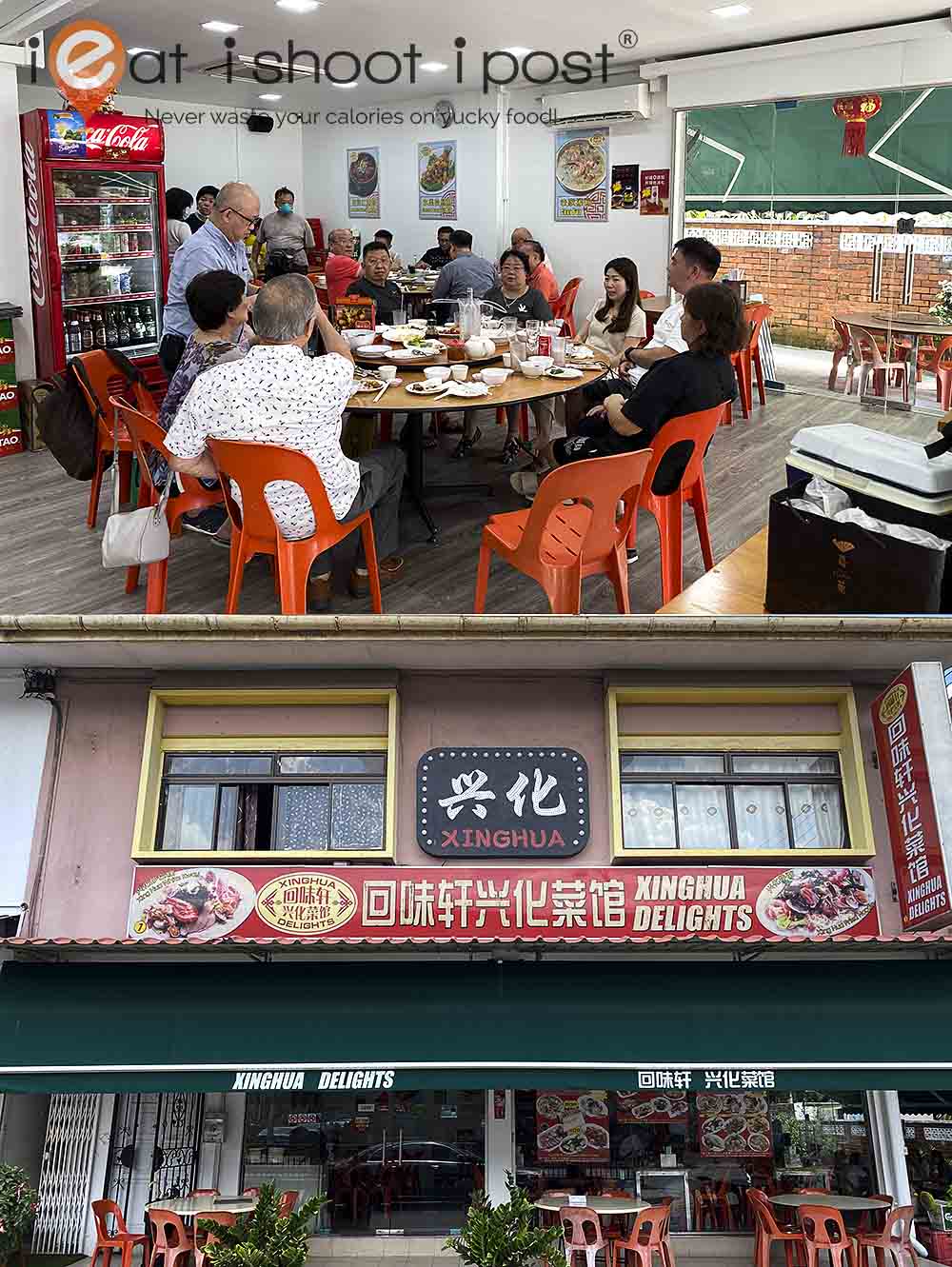 One of our favourite restaurants is Xing Hua Delights which is located in the area opposite Sembawang Shopping Centre. This family-run restaurant serves authentic Putien cuisine and imports many of the ingredients themselves. If you are looking for a homely place to enjoy Putien food then this is it!  Their staples of beehoon and lor mee are very good, but as we emerge from the pandemic, they have added a few more new dishes to the menu which we can recommend.
MUST TRY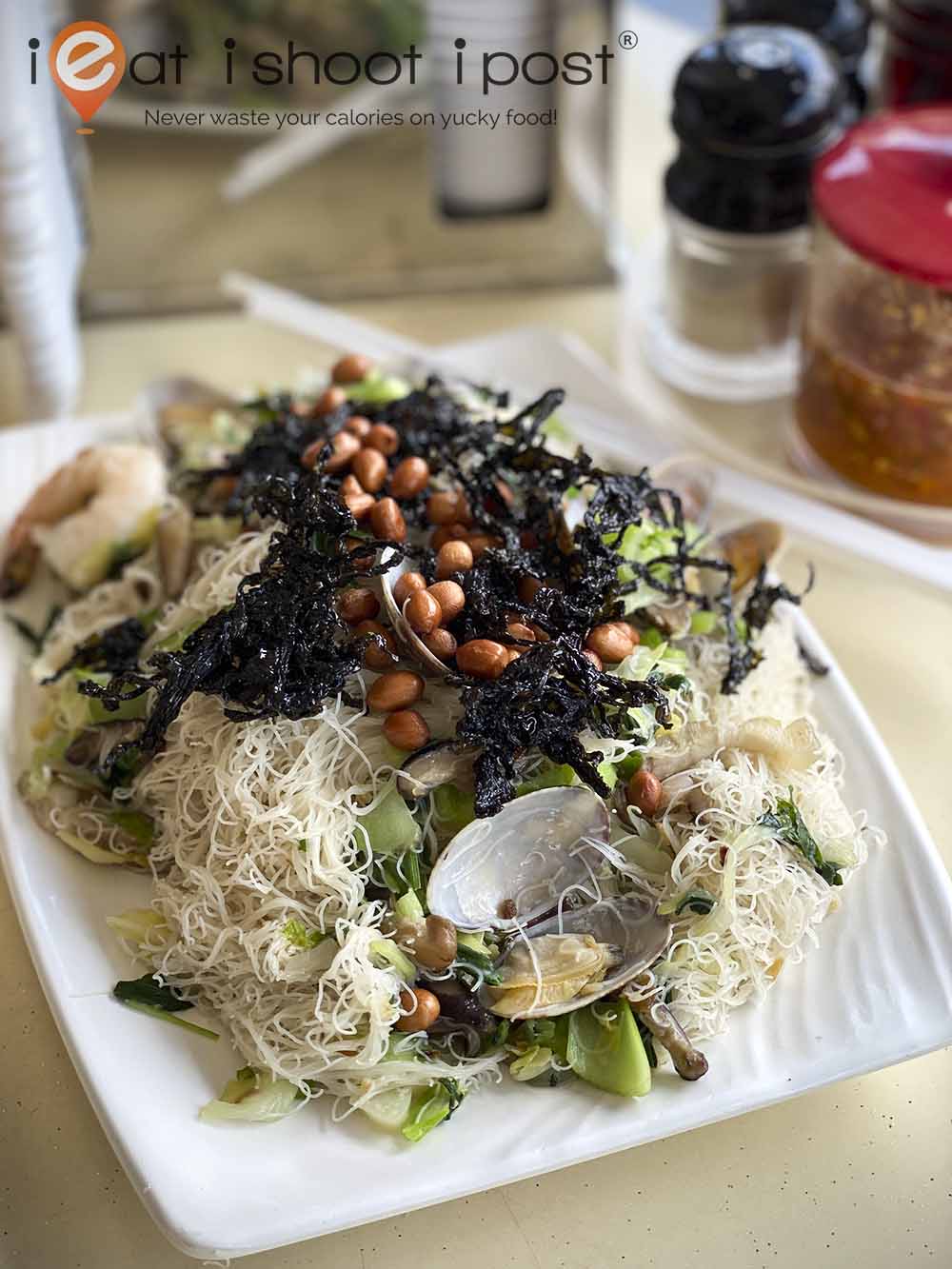 I have grown to love this dish since I first tasted it at the original Putien restaurant back in 2006.  The key to the dish is the superfine beehoon which has to be specially imported from Putian.  The beehoon remains nice and chewy even after soaking up the tasty stock and is a joy to eat! 4.25/5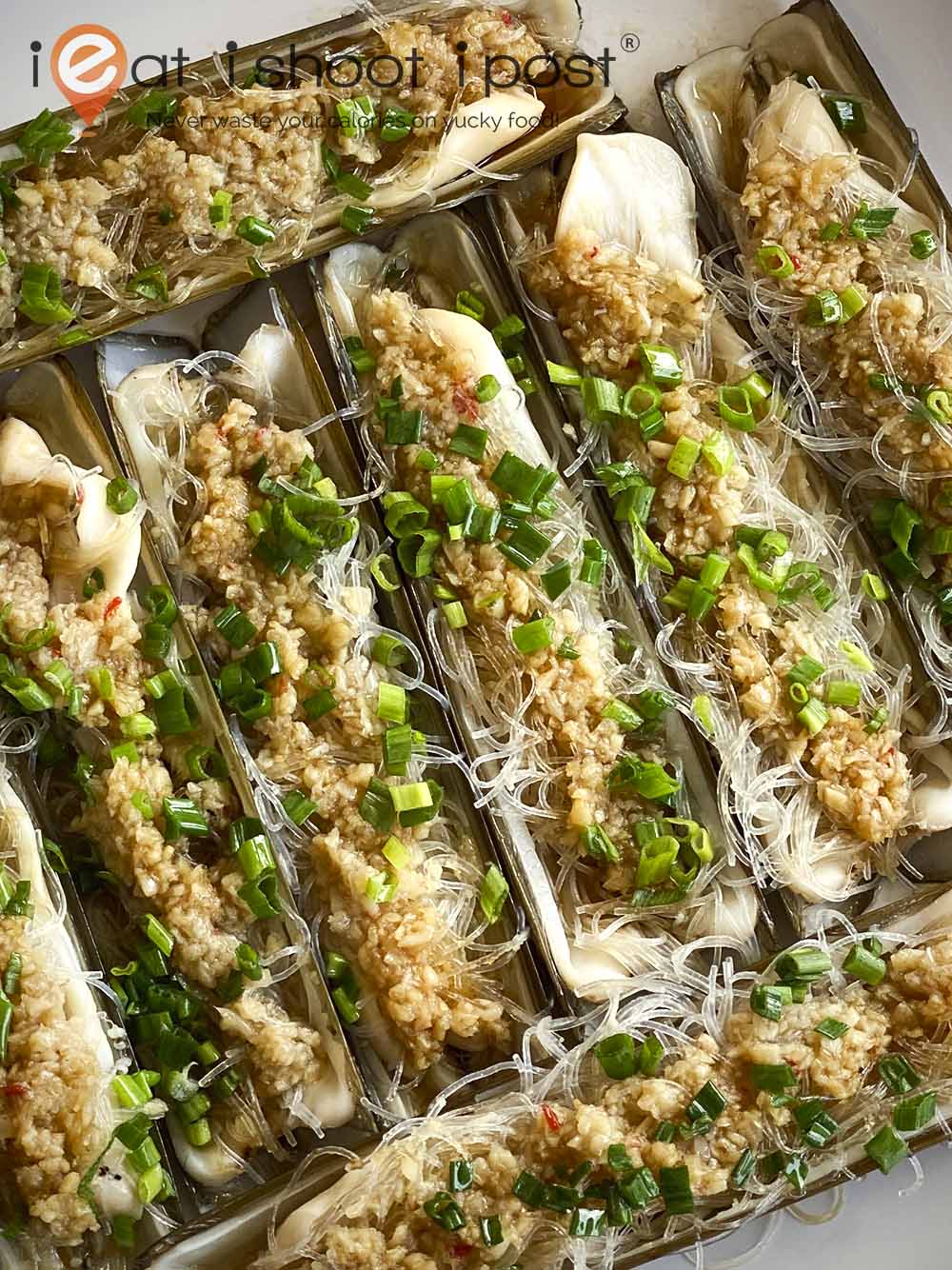 The owner of Xinghua Delights, Amy, has always been very good at sourcing her seafood.  She managed to procure some really huge and juicy bamboo clams which are excellent.  It is steamed with tanghoon, garlic and soy sauce.  Definitely must try.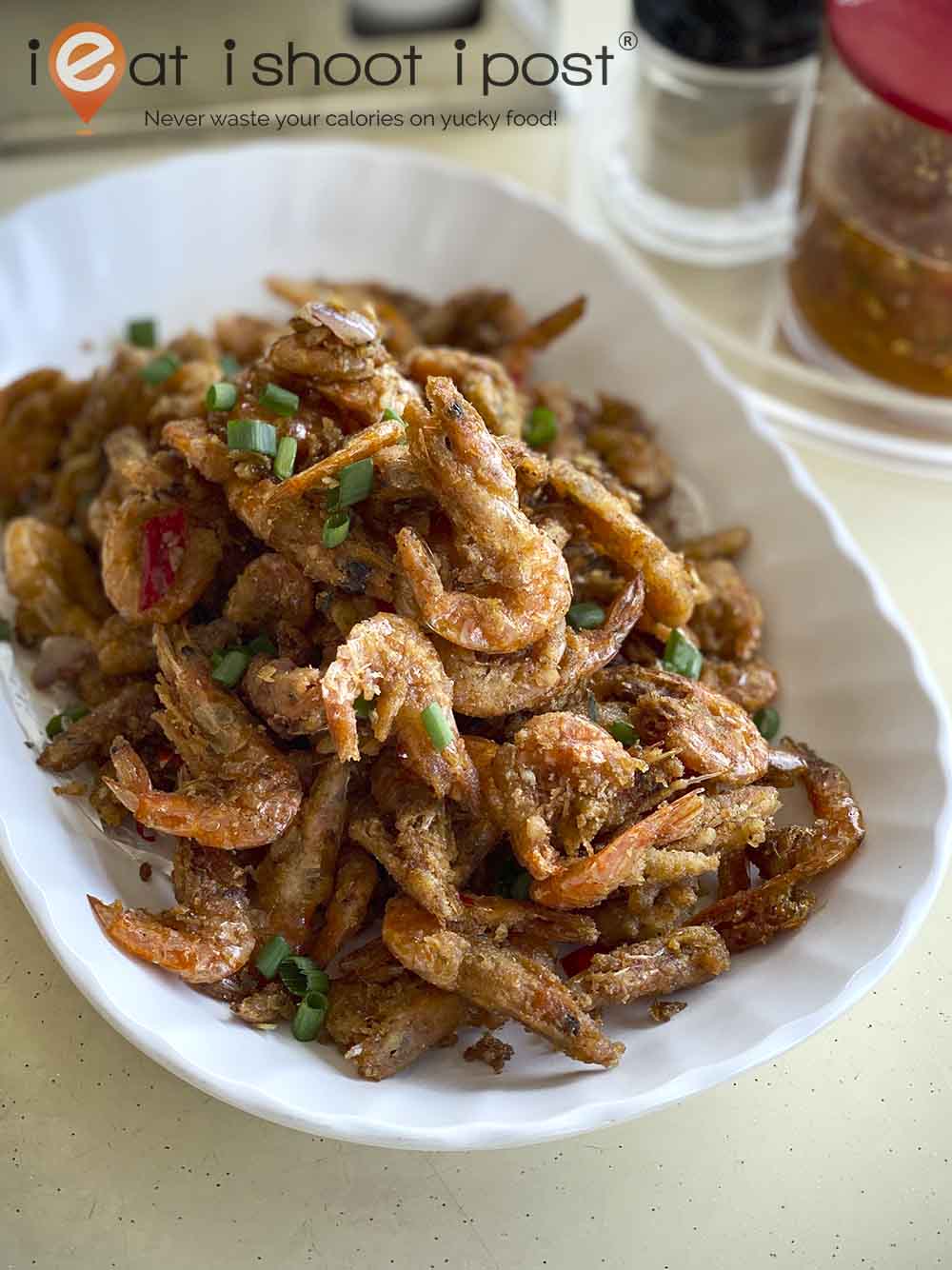 This is another dish which I tried for the first time here.  The small shrimps are specially procured from the wet market and are the black shrimps whose shells are thin so that they can be deep fried till super crispy.  Tossed in classic salt and pepper stir fry, they are really addictive. 4.5/5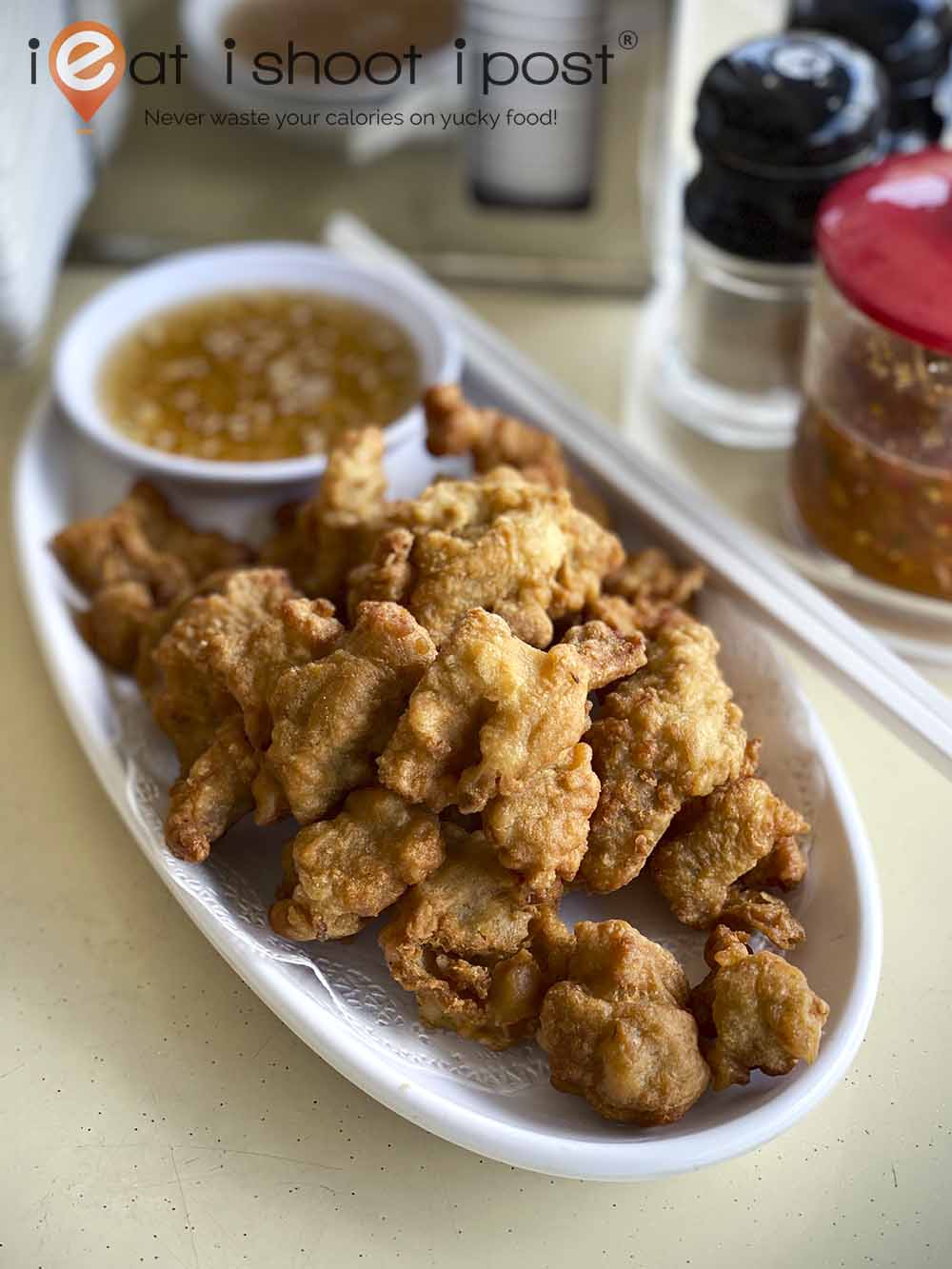 Another simple but addictive dish is deep-fried pork.  Crispy on the outside and very nicely marinated.  This dish will go really well with the Xinghua bee hoon!  4.25/5

Salt Brined Chicken $32
They make their salt brine chicken the traditional way by frying rock salt in a wok till blistering hot before burying the chicken, which is wrapped in paper, into the salt to bake for an hour.  Many other places take the shortcut of steaming the chicken first and then simply adding the sauce.  There is a difference as the chicken is tender, and the wok-fried salt really gives it a distinct smokey flavour. 4.25/5
CAN TRY

Steamed live Turbot $9/l00g
The turbot fish that is farmed in France is an excellent fish.  It is a good fish for those who are averse to even the smallest tinge of fishiness.   It would have been a must-try if the sauce were just a bit more punchy.  4/5

Crab Tang Hoon  $55-$75
This would have been a good dish if they had used a better tang hoon which is more resilient.  I also felt that the gravy could have had a bit more umami flavour.  4/5

Xinghua Lor Mee $10
Unlike the Xinghua bee hoon, I never really came to appreciate the Putian style lor mee.  For me, lor mee means a dark soy-based sauce.  Having said that, this is one of their best-selling dishes and would appeal to those who like it! 4/5

Stir Fried Yam $18
This is one of my favourite dishes.  It is actually quite a simple dish of steamed yam which is deep fried and coated with crystallized sugar.  Unfortunately, the quality of yam is very unpredictable and the yam we had that day wasn't that good.  It usually is very good. 4/5

Braised Pork Trotter $20
I have yet to come across a braised pork trotter that I really like in Singapore. I think the last time I had an outstanding pork trotter which I can't stop eating was in Thailand!  The pork trotter here is nicely cooked so that the skin is still nice and chewy while the fat is soft.   But the sauce still doesn't have the flavour I am looking for. 3.75/5

Beancurd Kailan $13
Braised beancurd skin is a  good substitute for meat and is often sold as vegetarian goose meat.  The beancurd skin here is good, though I have come across better. 4/5
TRY IF YOU MUST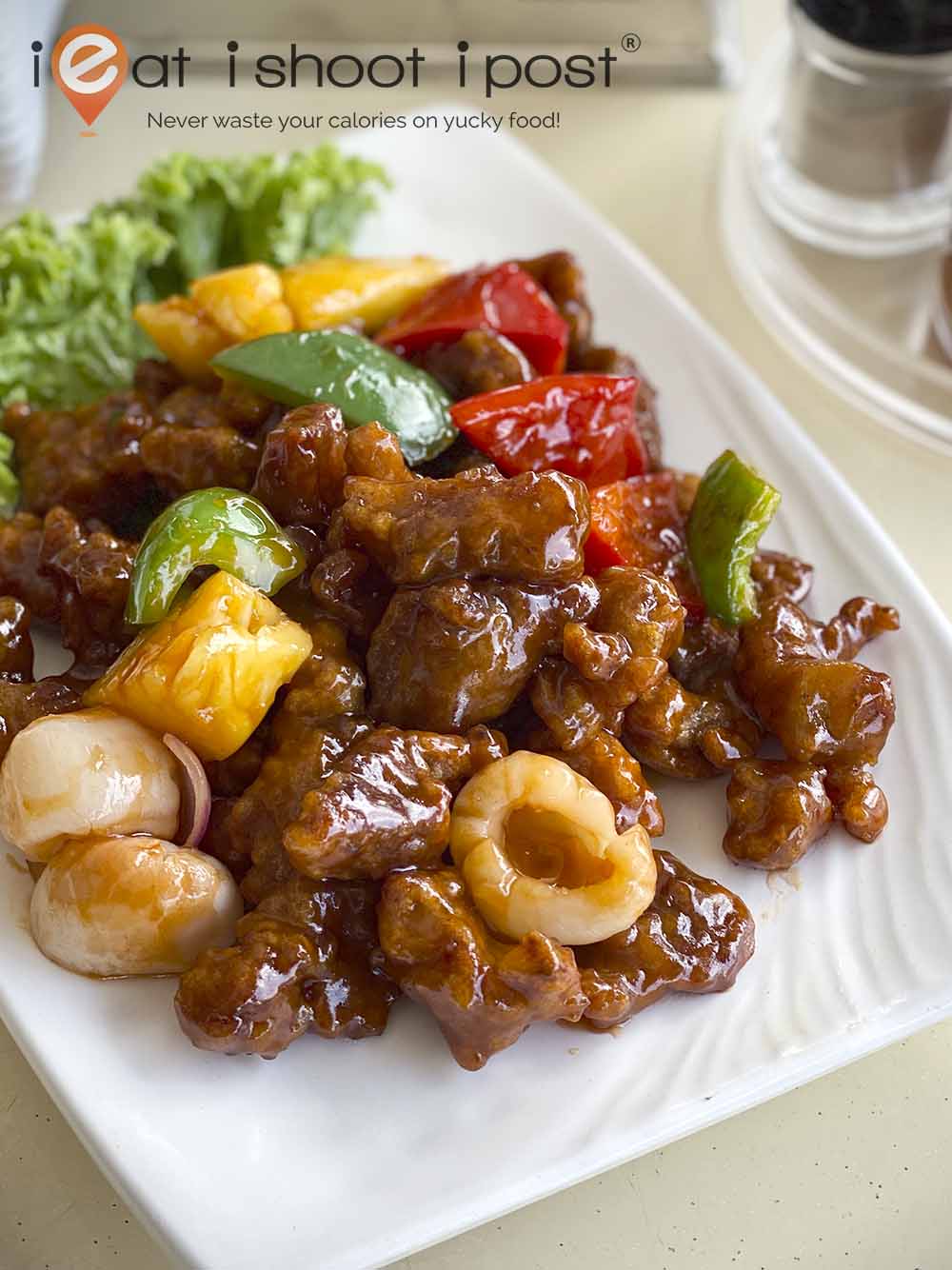 Sweet and Sour Pork with lychee $16
This is one of my all-time favourite dishes.  Unfortunately, the version here is really very lacklustre.  After that brilliant crispy pork, one would have thought the Chef would have done a better job at this classic dish.  The pork was dry and the crust soggy.  3/5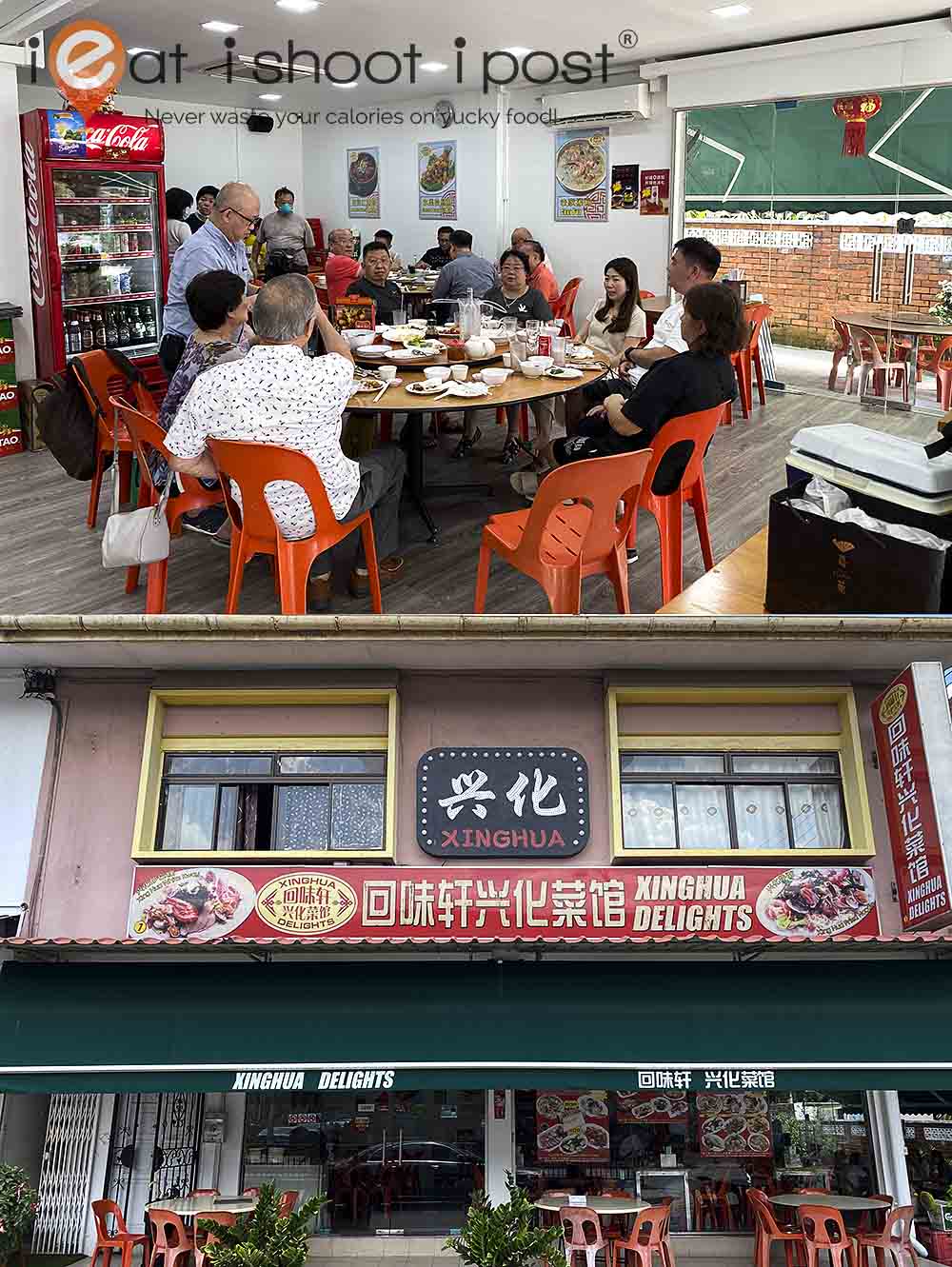 Conclusion
A good place to have some authentic Putian/Hing Hwa style food! The owner is very good at sourcing seafood, so always ask for what she managed to procure for the season!