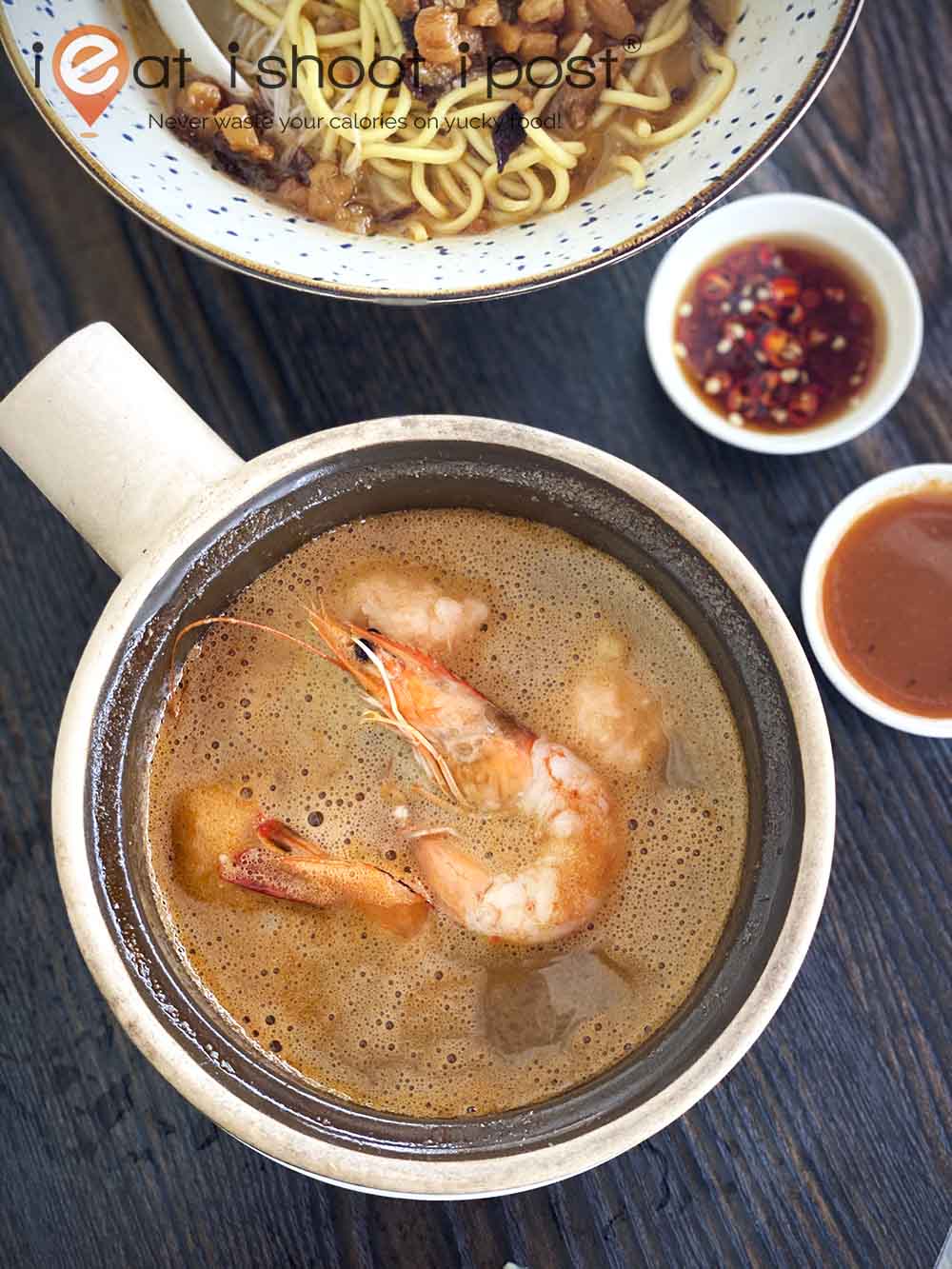 If there is one dish that is blazing the path for the future of hawker food, it's Prawn Mee. This humble dish of noodles served in a flavourful crustacean broth is leading the pack of a handful of hawker dishes that have managed to break through the price-sensitive mindset of the local consumer.
Its success can be traced back to the '80s when Beach Road Prawn Noodle started serving Jumbo Prawn noodles. The new eatery was an offshoot of Blanco Court Noodle House and was opened by the eldest son of the owner. It took three years to convince Singaporeans that it was worth paying more for a better bowl of prawn mee. That started the trend of other Prawn noodles stalls serving Jumbo prawn noodles and raising the higher perceived value the dish.
I think another important factor is the introduction Ramen into the Singapore food scene. Priced around $12 to $20, the popularity of ramen in the mid 2000's got the general public used to paying that kind of price for a bowl of soup noodles. With the willingness of consumers to pay higher prices, Prawn Mee's future is looking bright and it empowers stall owners like Gwenyth Ang to offer a bowl of prawn mee that is worth listing in the Michelin Guide! (They have just been listed as Bib Gourmand)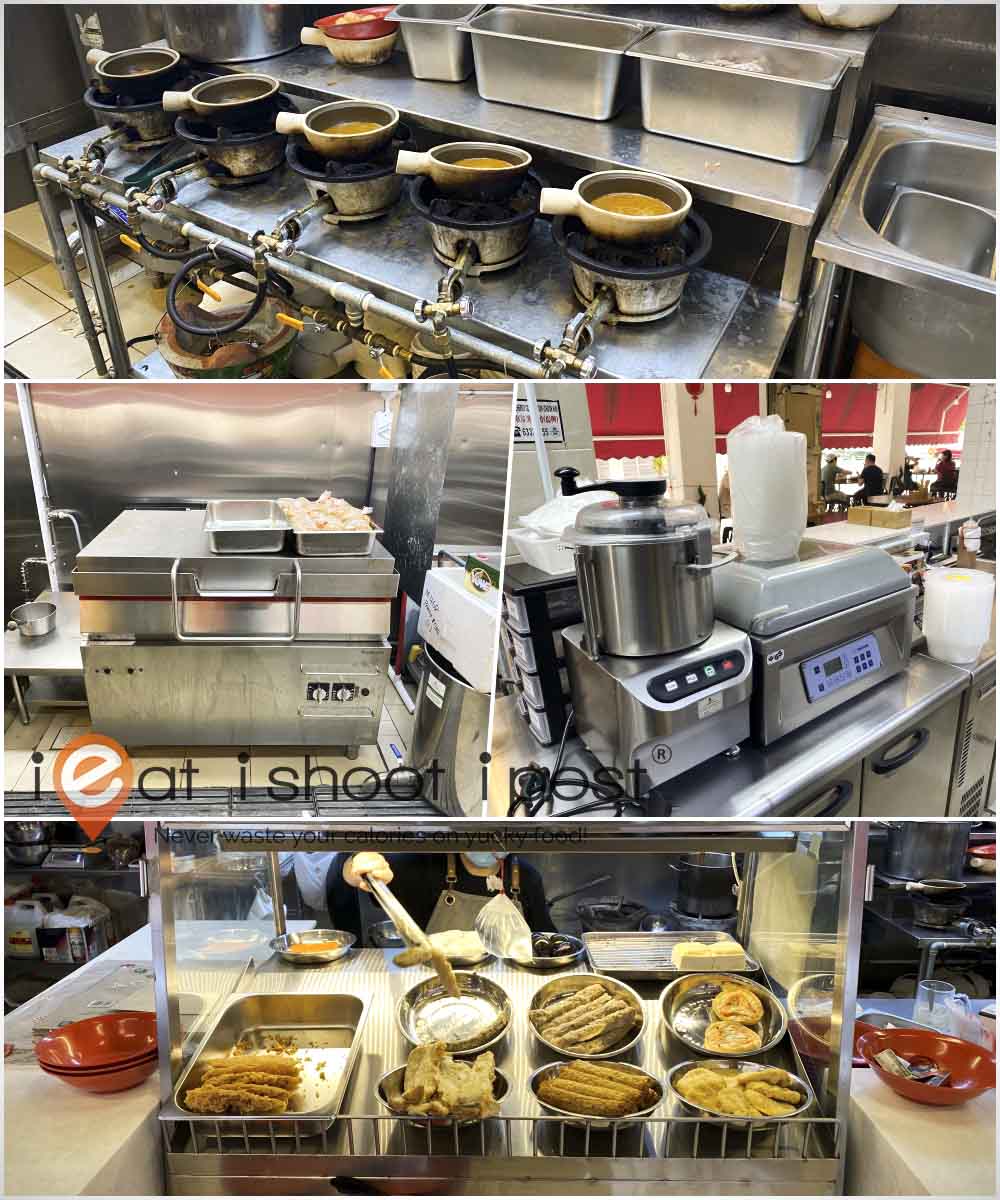 Having trained at Restaurants like Burnt Ends and Tong Le Dining and, coupled with her Gen Z "yolo" mindset, Gwenyth has spared no expense in creating her version of prawn noodles. When she moved from her small hawker stall at Golden Mile food center to the current coffee shop, she invested in commercial kitchen equipment that befits a high-end restaurant.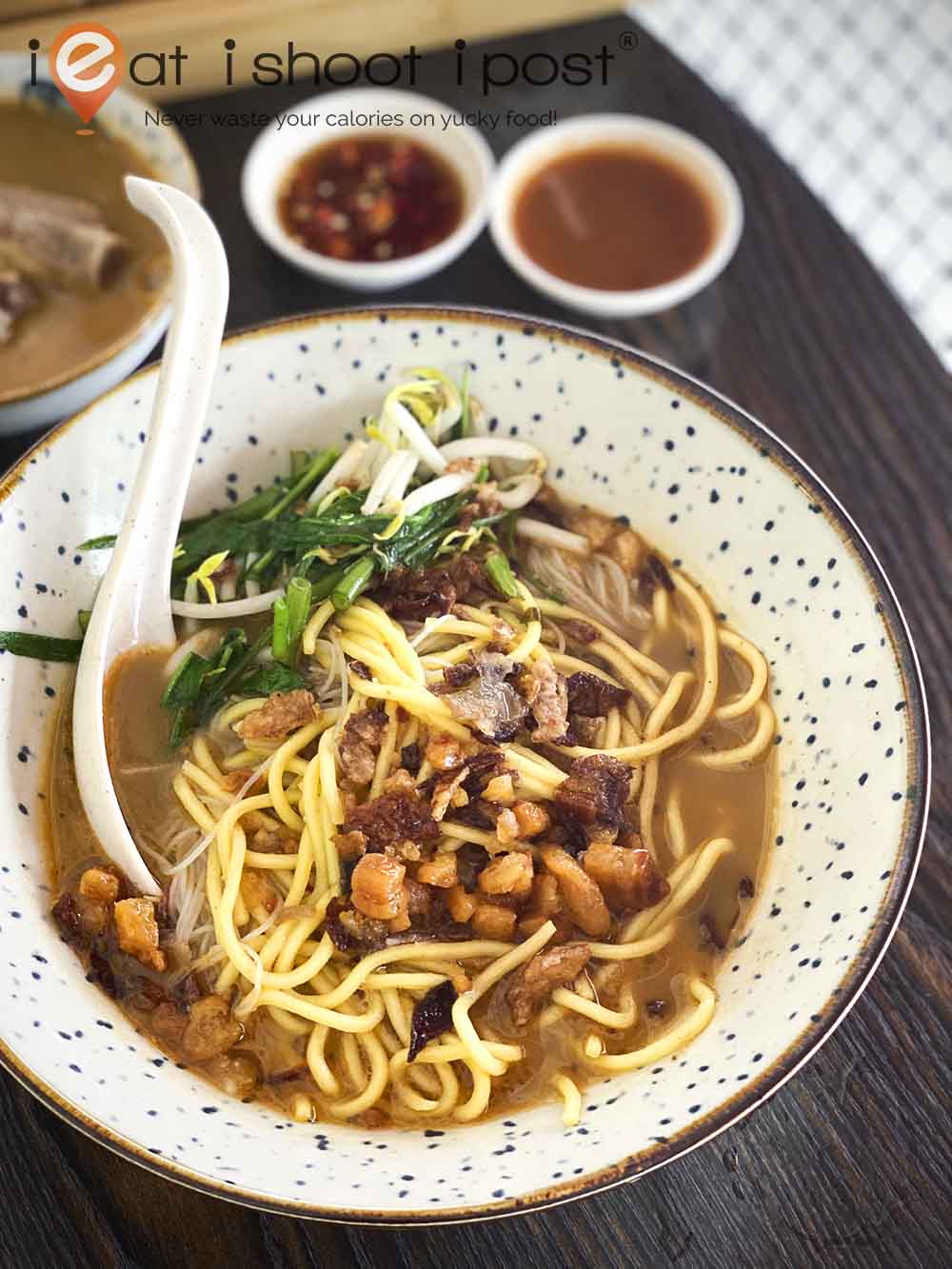 Her broth is the modern style prawn mee broth which is thick with prawn tomally and pork collagen. It is quite unlike our traditional prawn mee broth which is usually clear and watery. Her's is more like a cross between a Penang Prawn Mee and Japanese tonkotsu ramen.
The essential pork lard and shallots are freshly done in-house which adds to the richness of the soup. It is a very well-constructed bowl of prawn mee soup which would appeal to those who like the modern prawn mee. Personally, I still prefer the old-school style prawn mee where the soup is clear and not as thick, but I do appreciate this modern version as well.
Their prawns are alright. They are not Ang Kar or Green Tigers which are usually expected at Jumbo Prawn Mee places. The good thing is that they peel the shell so you don't have to get your hands dirty. They also have house-made prawn balls which are also very good. 4.25/5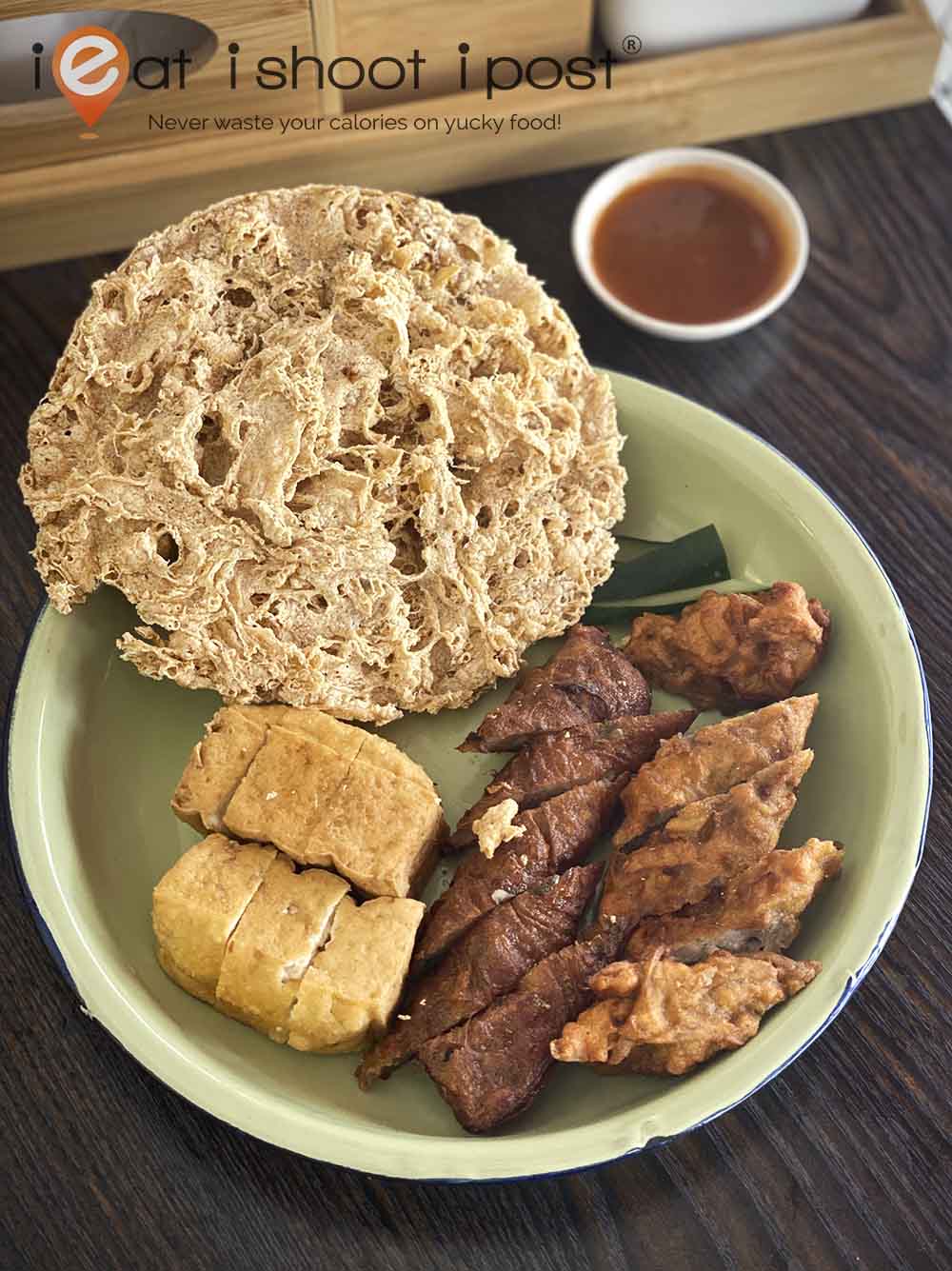 The price tag of $14 for a clay pot of soup accompanied by a bowl of noodles might turn some customers away. However, judging from the queues, they have managed to cater to that segment of the market who are looking for quality and are willing to pay for it. Again, if you compare this with a bowl of Ramen, then it doesn't seem expensive!
Although the Ngor Hiang are not made in-house, they did manage to find a good supplier so it is quite decent overall and I wouldn't hesitate to order some to accompany my prawn mee soup.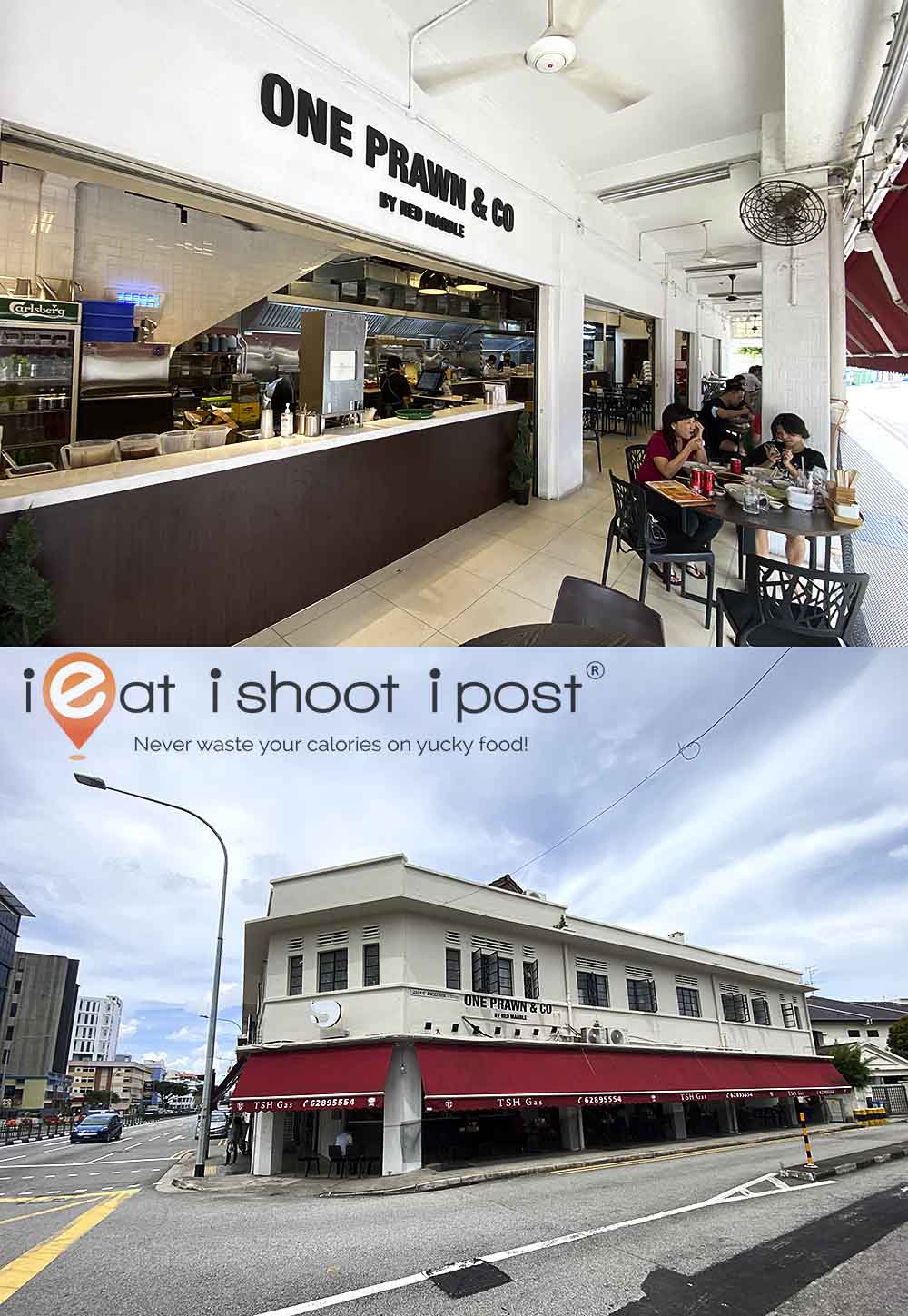 Conclusion
Good to see prawn mee evolving into a dish that is comparable in quality and price to Japanese Ramen. The modernization of prawn mee will ensure that this is one hawker dish that will endure for future generations of Singaporeans to enjoy!