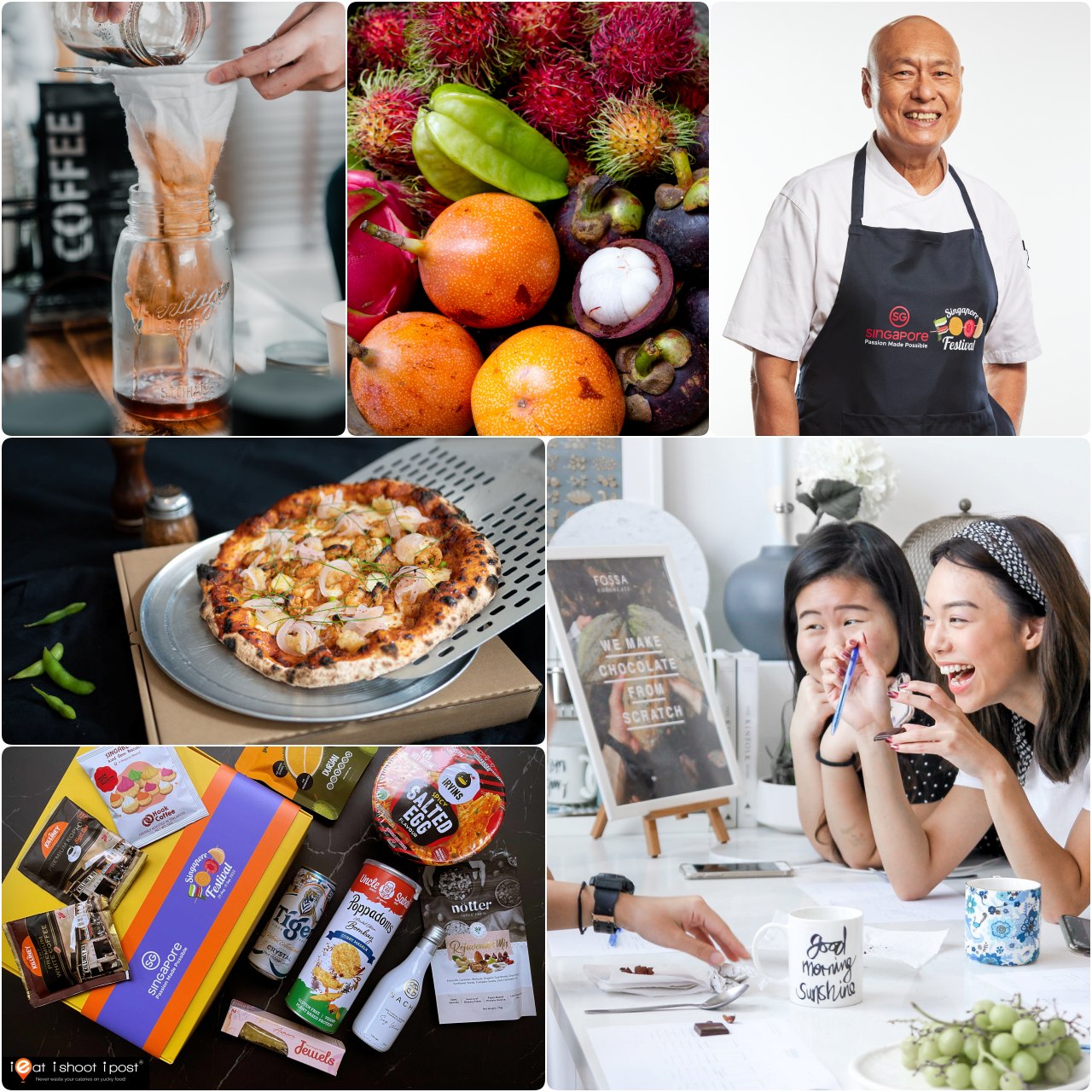 Foodies, gastronauts, epicures…. lend me your palates! The Foodie Festival of the year is yet upon us!
Start saving your calories as this year's Singapore Food Festival (SFF 2022) is going to be a full onsite experience, complete with a new SFF Festival village, coupled with Virtual masterclasses! The SFF Festival Village will be a gathering of hawkers, master chefs, and F&B establishments showcasing their unique creations and various workshops to help you level up your culinary skills, from blending spices to making strawberry shortcakes. There will be something for everyone! And even if you prefer to participate from the comfort of home, there will be 9 Free-to-view virtual masterclasses available online!
Explore and taste innovative products exclusively curated for SFF, sign up for a workshop and food tour, and enjoy insider-story videos on their website.  There are even fringe events that festival goers can attend including the Singapore Vegan festival and Feed9Billion Singapore Restaurant Week. No effort has been spared to ensure that foodies of every shape, size, and palette are catered for.
Food is one of the best ways to celebrate and experience our unique Singaporean heritage and culture. Through the Festival, we get to explore our heritage, contemporary and innovative cuisines as we taste, smell, touch, and experience how flavors, ingredients and time has defined who we are.
Here's what we can look forward to at the Festival.
SFF Festival Village at Bayfront Event Space
For the past 2 years, SFF has been mostly virtual, so it is great that we can finally gather again to celebrate and experience our evolving food culture.
Experience a special 9-course dinner created by top culinary masters featured in the Virtual masterclasses at the Chef Arena and see how Wang Ji Wanton Mee takes our humble wanton mee to the next level while Brine Singapore interprets soulful modern contemporary cuisine through dishes like Charred Octopus on Tomato Sambal at the Food Arena.
Here are some of the other exciting restaurants and eateries you may have made plans to visit. You can now find them all at the Food Arena!
One Prawn & Co x Hock Lian Huat serving up their One Prawn Signature Bisque, Xia Bao Bao and Ngoh Hiang Platter
Jelebu Dry Laksa serving their Dry Laksa and Duck Confit with Teochew Braise Risotto
The Feather Blade serving Beef Rendang Slider
The Goodburger serving their Golden Chili Crab Burger
Fragrant Garden serving Sambal Fried Rice, Braised Bean Curd and Teochew Yam Paste (Orh Nee)
Sourbombe Bakery
The Refectory x Durian Edition
The Masses
Shima
START SAVING YOUR CALORIES!
There will be a Marketplace to pick up products and merchandise by partner F&B establishments and interesting Onsite Workshops like the Coffee Appreciation + V60 Brewing Masterclass by Hook Coffee and Local Delights by Team Sunshine where you'll learn easy cooking with a Thermomix. Check the workshop schedule and signup.
SFF Festival Village (31Aug to 11 Sep)
Bayfront Event Space
Mon – Fri: 5pm – 11pm
Sat – Sun: 11am – 11pm
Ticket prices start from $15 (with $10 credit) for single weekday entry.
Public ticket sales start from 15 Aug 10am onwards.  UOB cardmembers can start early bird purchases from 12 Aug 12pm – 14 Aug.
Click here for more details.
Marketplace for Singapore-origin food and beverage products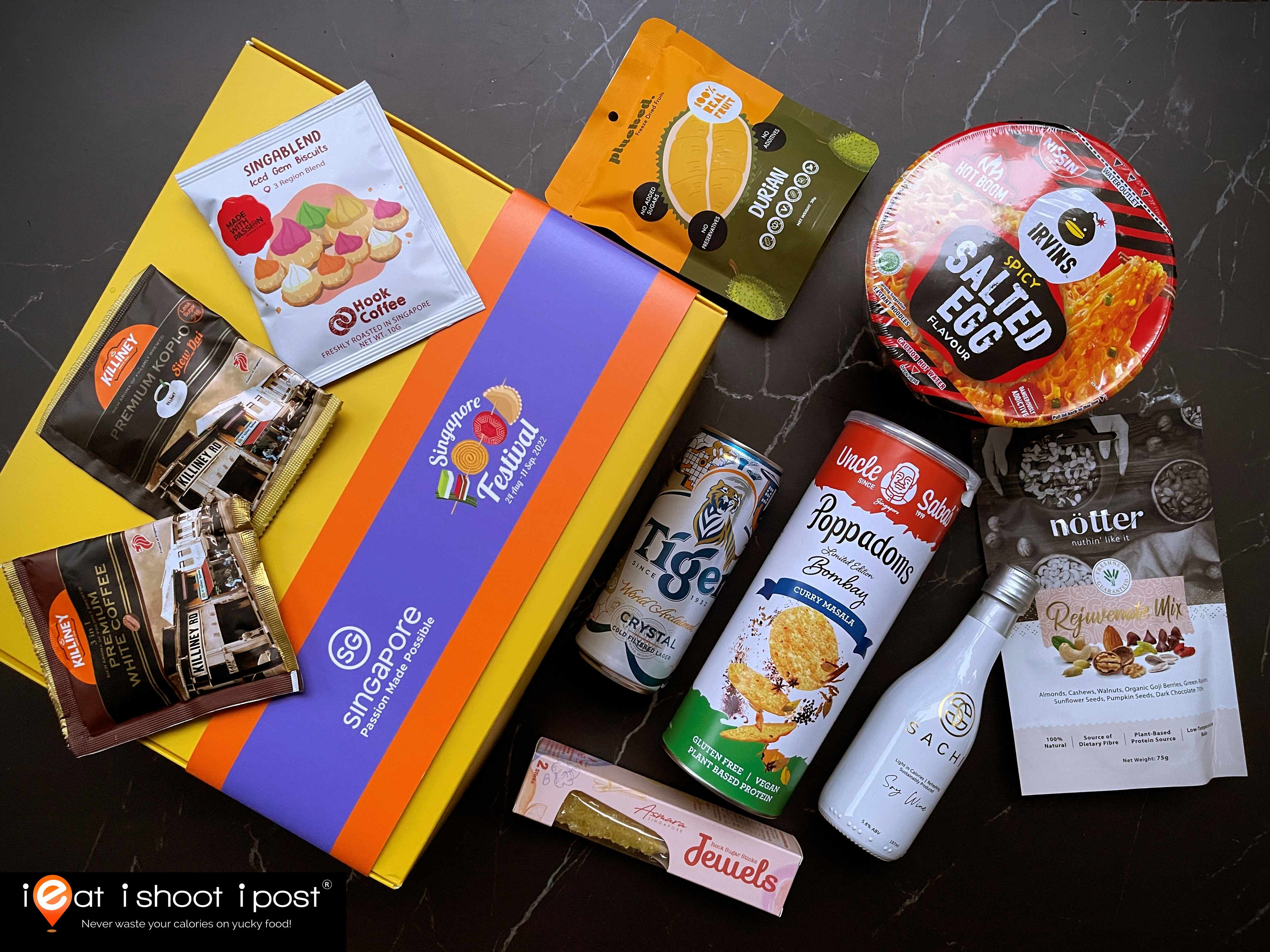 The last decade has seen the rise of the salted egg potato chip as a Singaporean snack that has gotten worldwide attention.  As local entrepreneurs continue to come up with new ideas, will we be finding a packet of the next big thing in the SFF Box?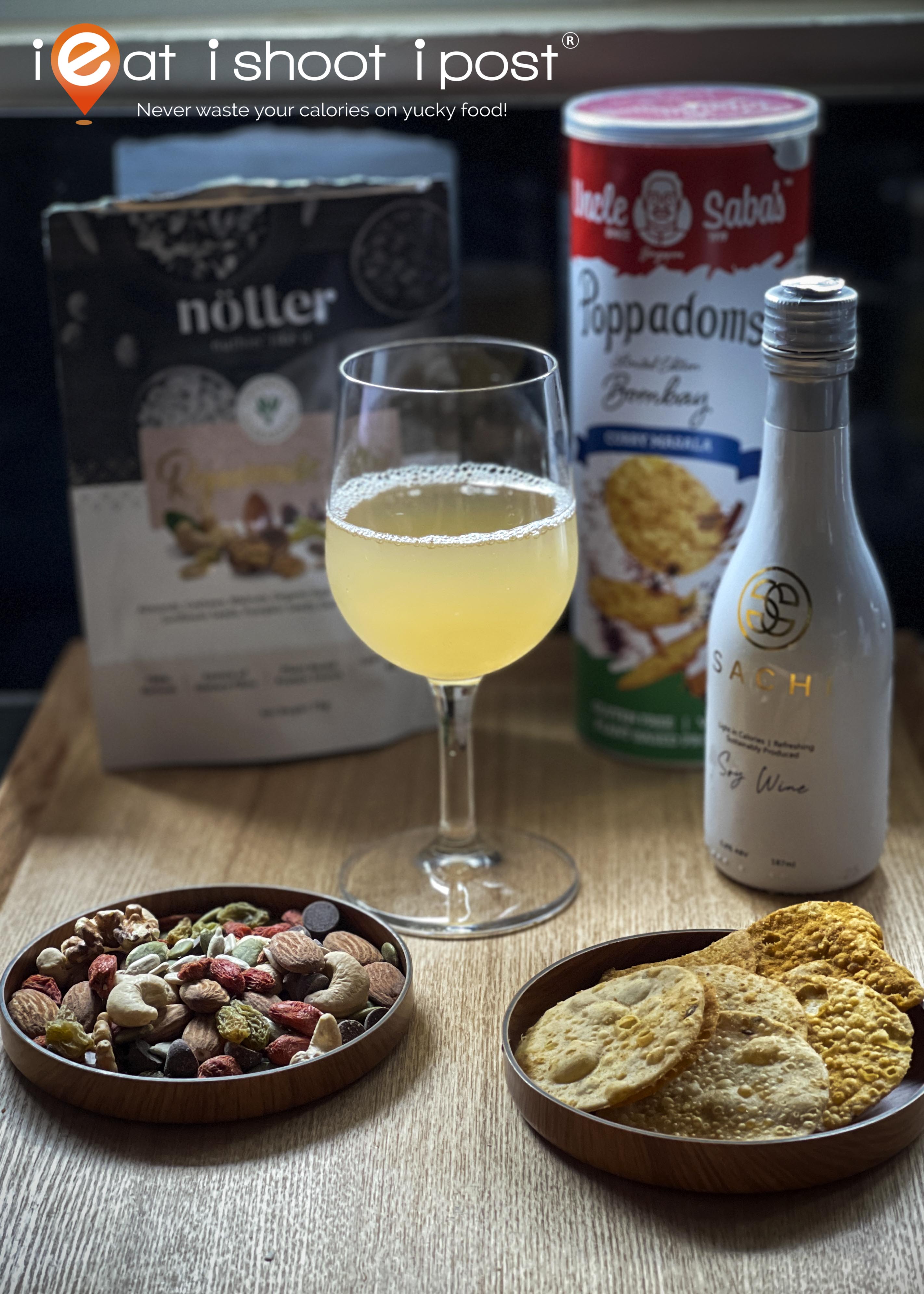 Sachi Soy Wine might just be the next contender. This is the world's first alcoholic beverage made from Soy Whey which is invented and made here in Singapore! You get 5.8% alcohol from a 187ml bottle with only 70 calories. Another interesting product is Jewels Rock Sugar Sticks x Asmara, which is a handcrafted rock sugar stick that has 28 ingredients and herbs taken from Chinese Traditional Medicine, Malay Jamu, Indian Ayurveda and Eurasian Herbalism. Notter's energy mix snack was created by a lady who just wanted a healthier snack to have between meals without the guilt. It has a good mix of our favourite nuts with some dark chocolate too!
You may purchase the Jewel Rock Sugar Sticks, Killiney White Coffee and other items at the Virtual Marketplace  from 11 Aug onwards.
Virtual Masterclasses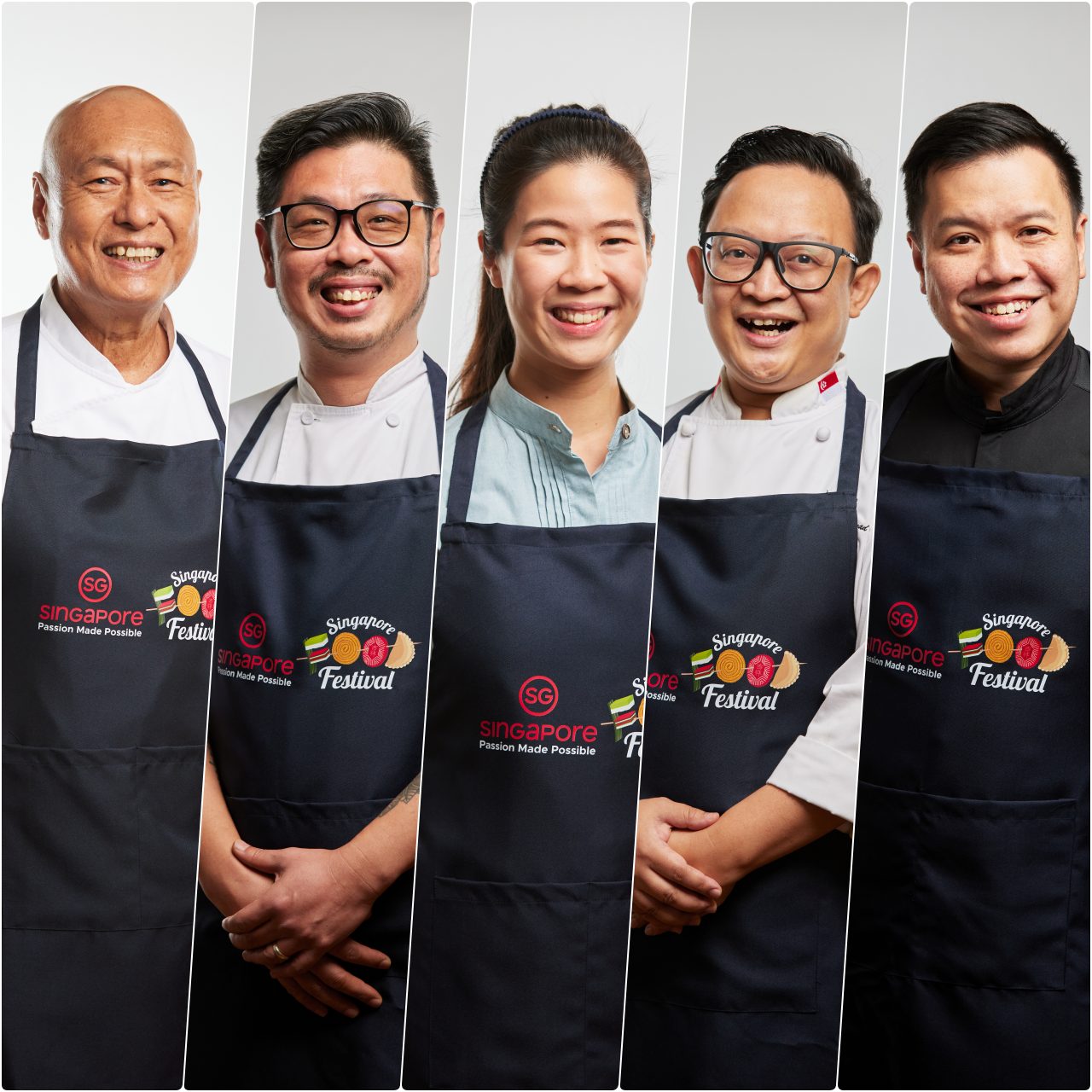 There will be 9 Free-to-view virtual masterclasses to look forward to this year. As usual, you can opt to purchase the food kits so you can cook along with our local celebrity chefs.  All 9 sessions look so interesting and here are some of the sessions you can look forward to:
24 Aug 7pm – Otak-Otak Udang by Chef Daniel Sia of The Coconut Club
25 Aug 7pm – Peranakan Fish Cake by Chef Damian D'Silva, Singapore Masterchef Judge
31 Aug, 7pm – "Bergedil" Culurgiones with Prawn Head Sambal and XO Sauce Leeks by Chef Muhammad Imran of A Mano SG
3 Sep, 4pm – Pepper-crusted Pork Cheek "Bak Kut Teh" by Chef Ton of Le Du (Bangkok) & Chef Han Li Guang of Labyrinth. These long-time friends and Michelin star chefs will be  doing an Overseas 4-Hands Collaboration!
7 Sep 7pm – Angel Hair "Bak Chor Mee" with Hokkaido Scallop and Caramelised Baby Squid by Chef Marvas Ng of PATH & Chef Russell Misso of BRDL, taking their favourite supper dish up a few notches.
Partner Restaurants infuse local flavours into dishes for SFF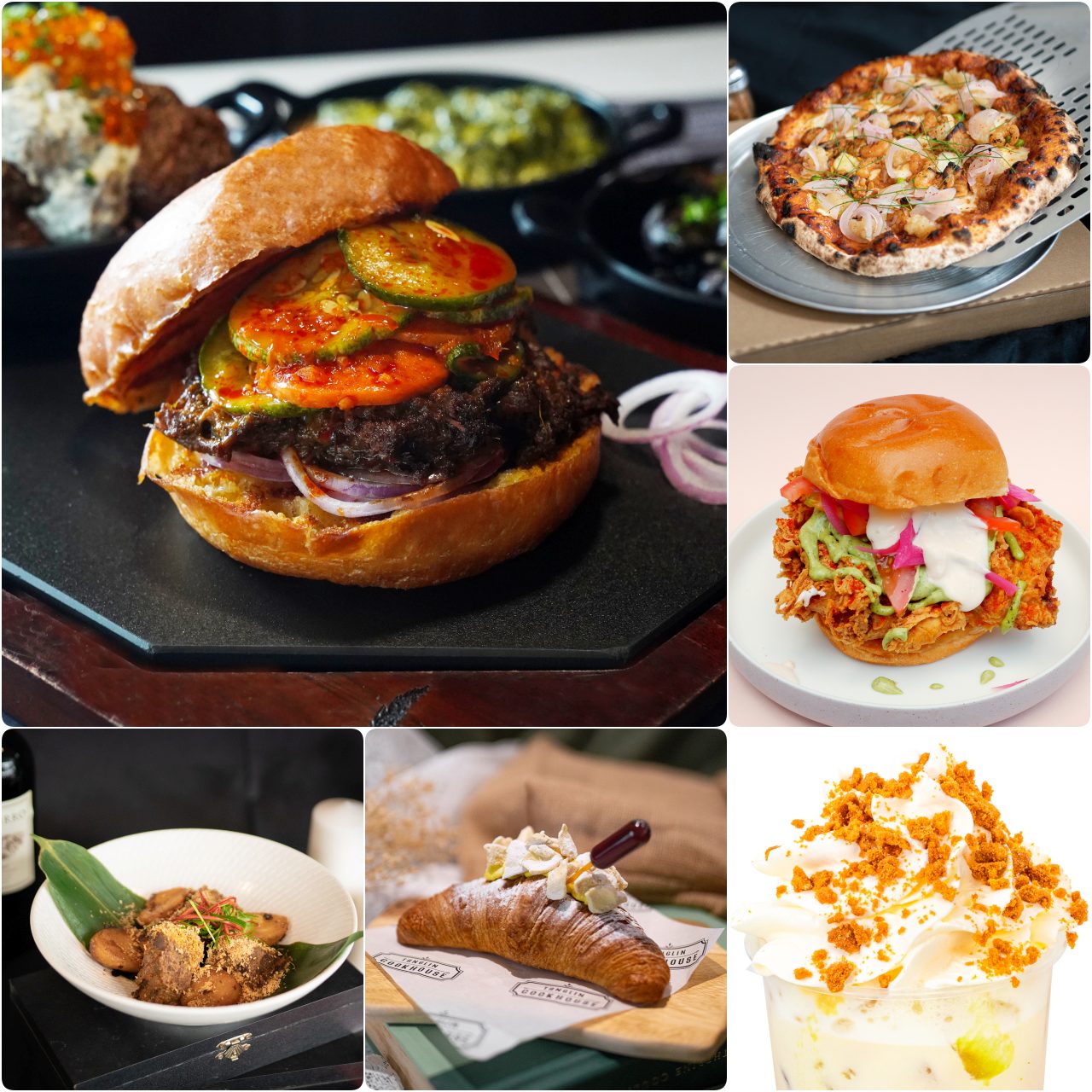 During the SFF, you can expect to find special creations designed to challenge your paradigm of local food. From Two Men Bagel House comes a multi-ethnic bagelwich called Curry Nation that will marry Indian cucumber Raita, Malay Rempeyek with Hakka fried meat. The Feather Blade will be featuring a Beef-Rendang  Slider and Italian restaurant Dopo Teatro will make their rendition of a Sambal Goreng Pizza.  LiHO Tea has created a special Snow Mountain Kaya Milk Green Tea which aims to give a well-rounded fragrant kaya flavour that is not too "jelak".
Check out our visit to Typhoon Cafe and RAPPU to try their Milo Dinosaur Souffle Pancakes and Black Pepper Crab Roll respectively.
Click here to see the list of participating restaurants and their dishes.
Food Tours and Workshops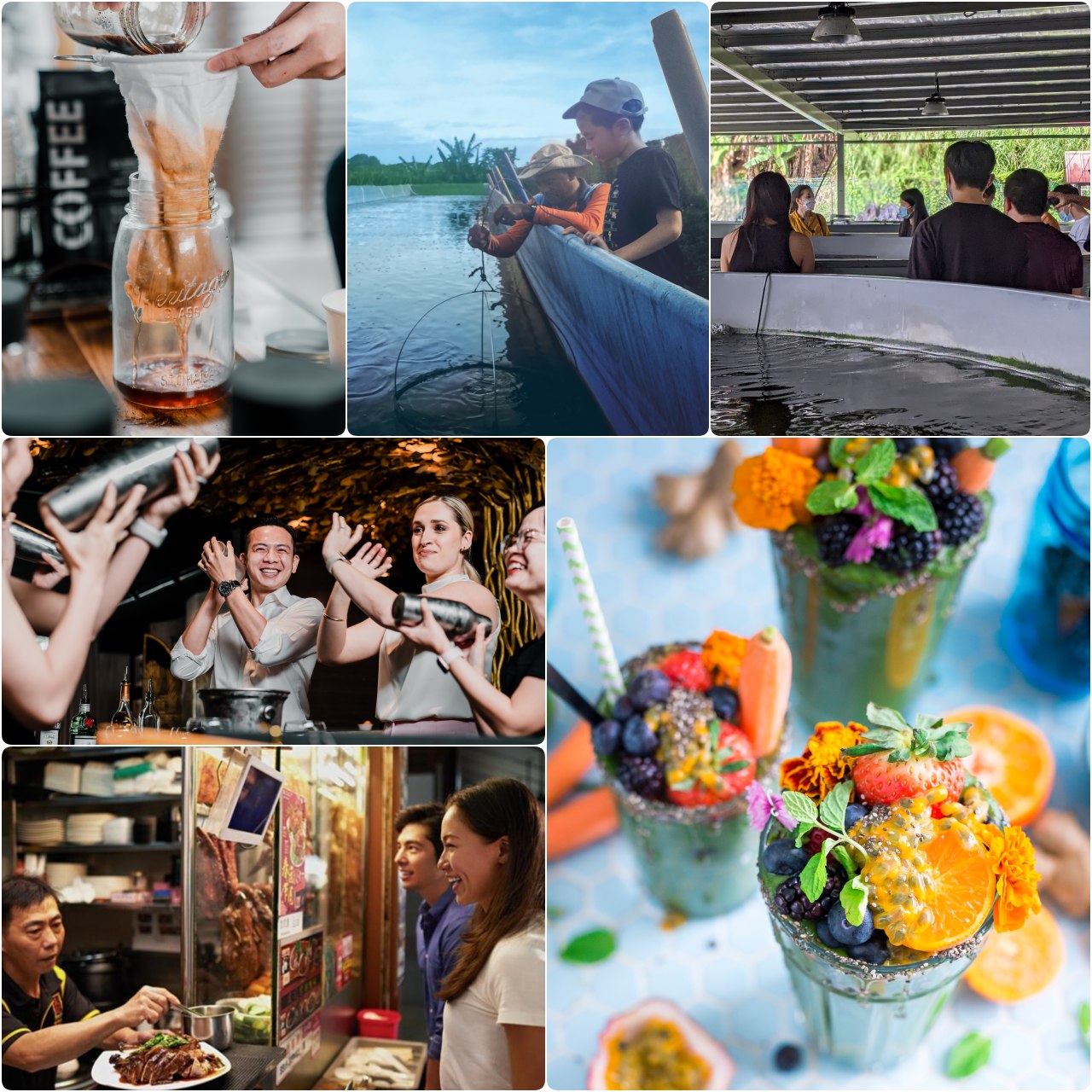 If you are visiting Singapore, (or even if you have lived here all your life), you might like to go on one of the Hawker Food and Culture tours of Chinatown, Joo Chiat, or Little India or discover our unique fruits on a Fruit Route tour by VegThisCity. The best thing about these food tours is that you get to eat along the way, so make sure you go on an empty stomach!
Apart from the onsite workshops held at the Festival Village, there are workshops aplenty around town like the ones curated under SFF x Airbnb Experiences – Kopi Socks to Cold Brew workshop by Wanderlust Hotel where you get to learn how to do a cold brew using locally roasted coffee beans or how to shake up a Singaporean spice infused cocktail at A Vagabond Spice Journey workshop by Garcha Group.
Click for more details:
– Food Tours
– Workshops
Exciting Fringe Events
Happening concurrently are Feed9Billion Singapore Restaurant Week (5 – 11 Sep at participating restaurants) with a food sustainability theme and Singapore Vegan Festival that will showcase the best plant-based food Singapore has to offer. There will be food tours, masterclasses, talks, exclusive vegan menus at partner restaurants, and even a Vegan Village (Vegan Market + Food Village) happening on 27 Aug.  Click here for more details.
Conclusion
This year's Singapore Food Festival is looking to be quite an exciting lineup of specially-curated food experiences. I better start going on a diet and save up some calories for it!
Click here to begin your foodie adventure – www.singaporefoodfestival.sg
Disclosure: this post is written in collaboration with Singapore Tourism Board for Singapore Food Festival 2022