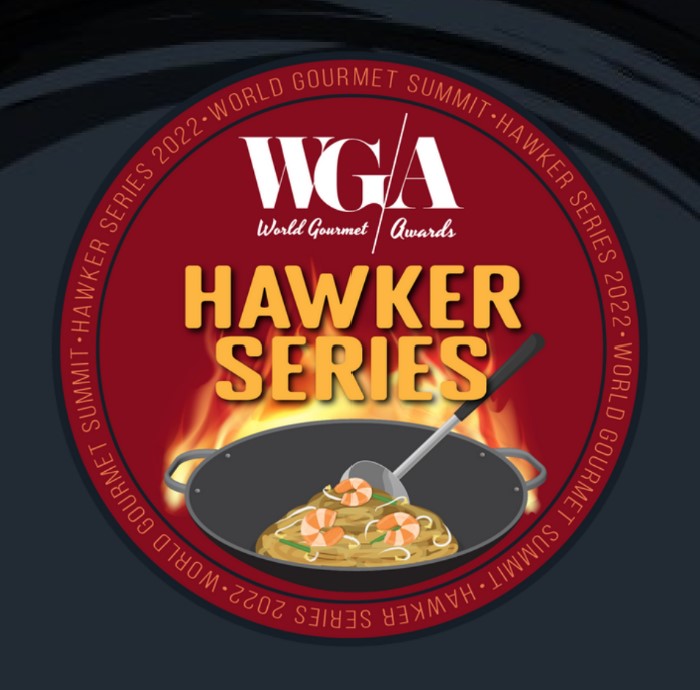 I am honoured to have been part of the panel of judges for the inaugural World Gourmet Summit Hawker Awards this year!  Together with my fellow judges, Ms Maureen Aw @MissTamChiak, Shahrizal Salleh aka Chef Bob @chefbob.sg, Dr Aaron Nathanael Ho @RubbishEatRubbishGrow, Mr Damien Tan, Mr  Derrick Tan @SgFoodOnFoot we have identified 15 of our finest hawkers for this the first series of awardees!
Here are the winners and congratulations!
Most Outstanding Hawker Award 2022
Ashes Burnnit
Er Jie Curry Puff
Fu Ming Cooked Food – Carrot Cake
Hai Kee Teochew Cha Kuay Teow
Haron Satay & Chicken Wing
Heaven's Indian Curry
Lim's Fried Oyster
Malaysian Hup Kee Fishball Noodle
Rahim Muslim Food
Seng Kee Mushroom Minced Meat Noodle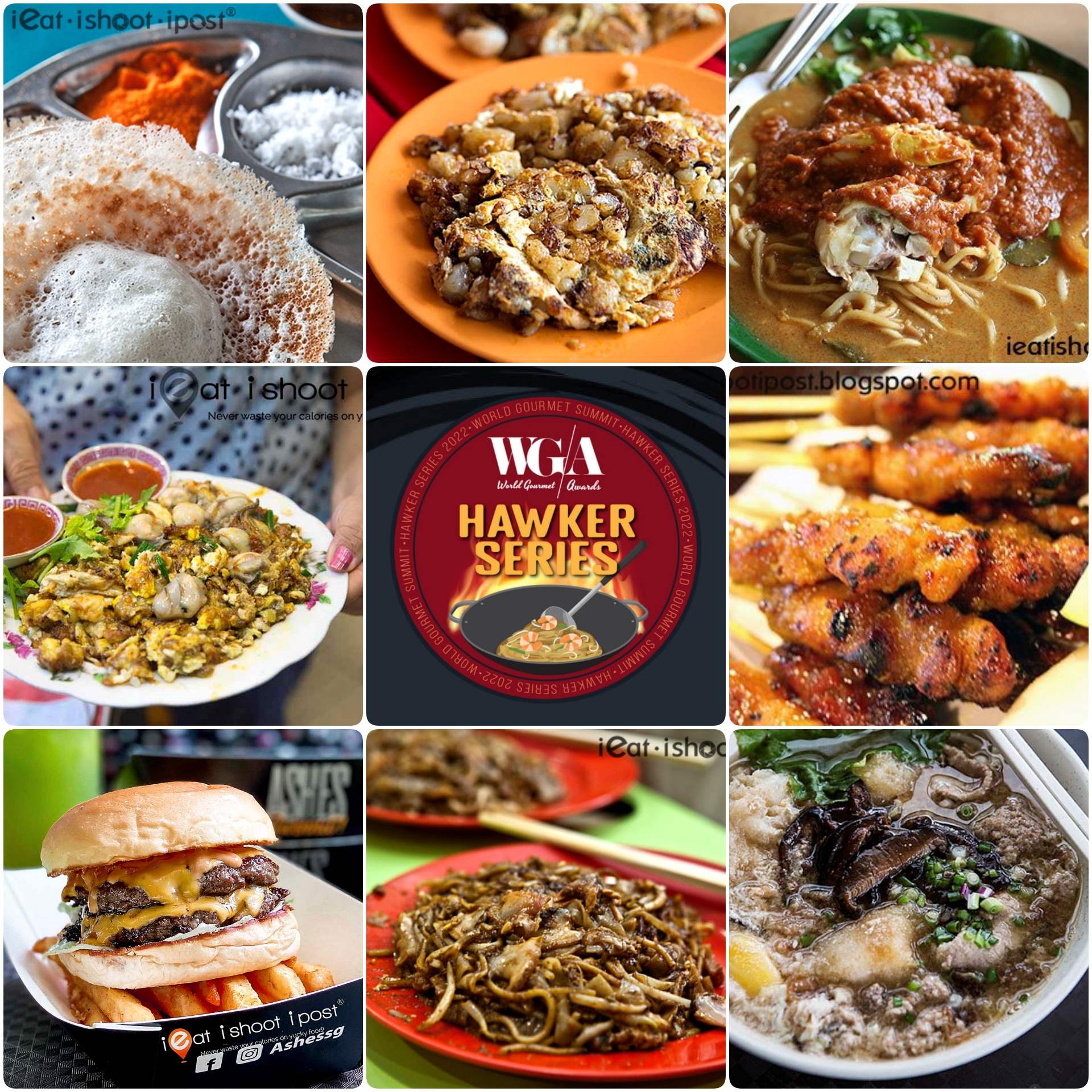 Young Hawker Awards
Ah Five Hainanese Chicken Rice
Ah Tan Wings
You Fu Fried Hokkien Prawn Noodle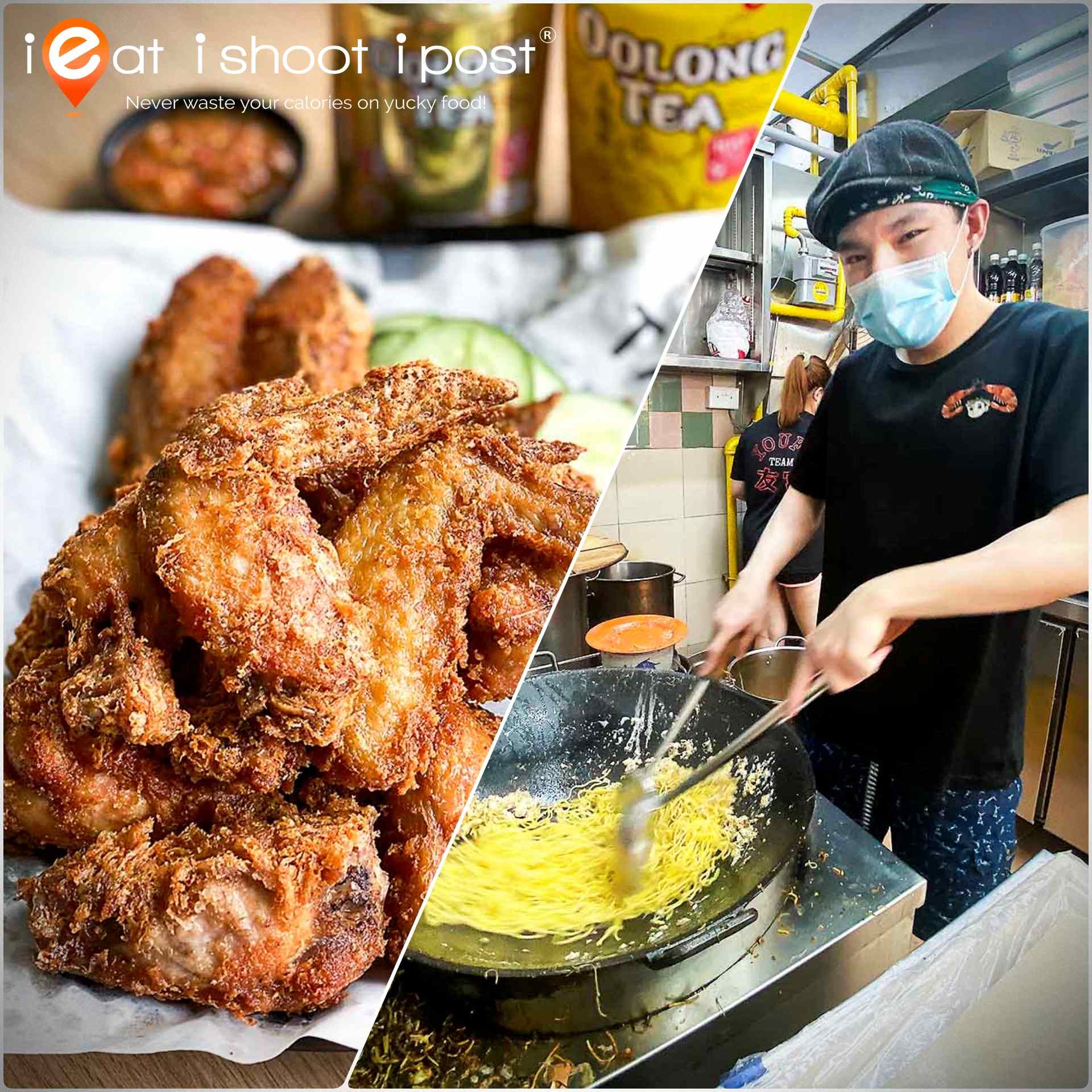 Hall of Fame
Loo's Hainanese Curry Rice
Warong Nasi Pariaman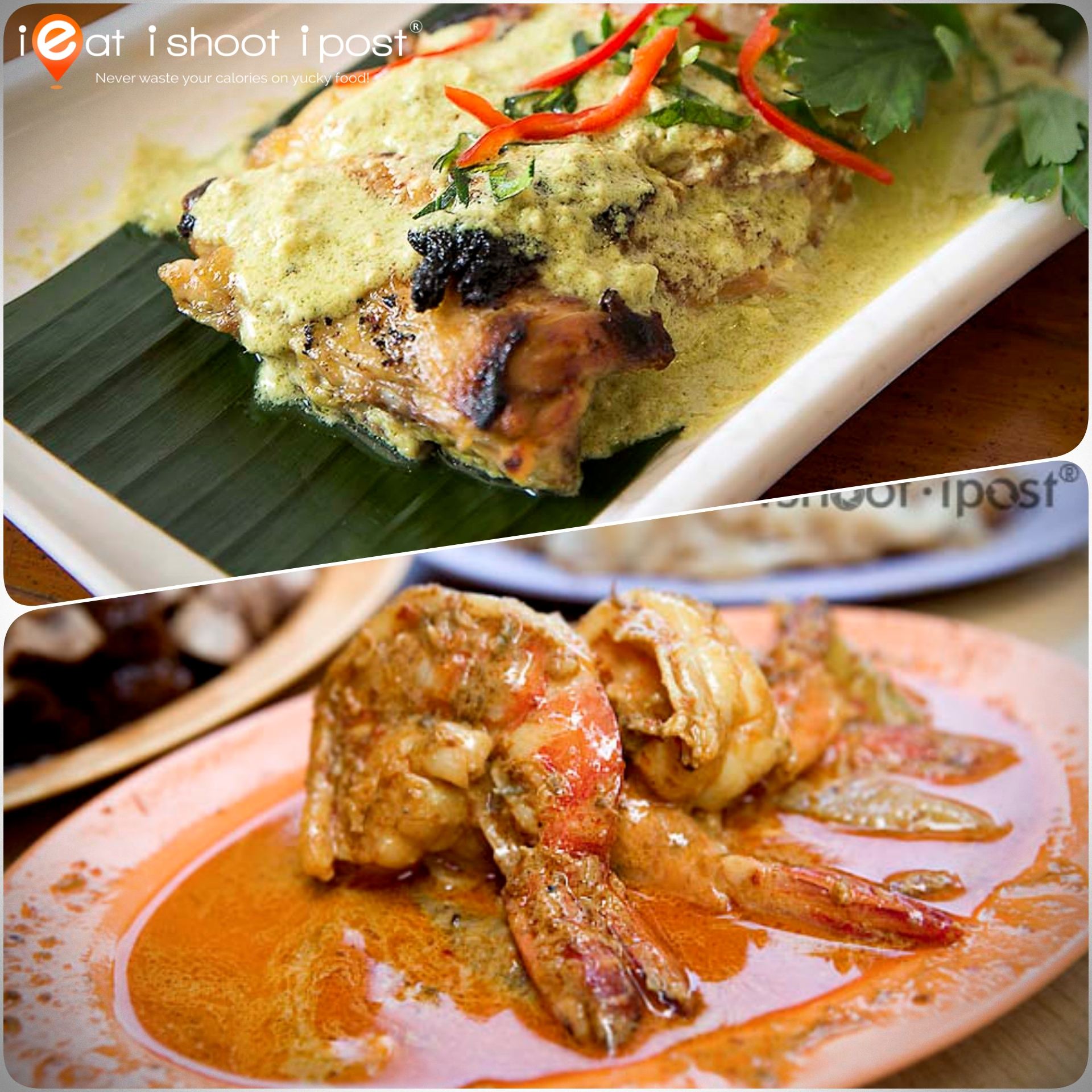 Here is the speech I delivered at the Awards
Once upon a time, there were two fish.  Let's just say they were pomfrets, specifically, Chinese Silver pomfrets, or Pampus Chinensis for all you food geeks out there.  The Teochews love this particular fish, especially when it is perfectly steamed with a slice of pork belly underneath and topped with salted mustard greens, pickled plums and dried shitake mushrooms….  But I digress…. Let's get back to the story…
These two pomfrets happened to bump into one another in the South China Sea.  Said one pomfret to the other, "Hey! Long time no see!  How's the water?"  The other pomfret was quite puzzled, "What the hell is water?"
The moral of the story:  A fish doesn't know its wet until it finds itself out of the water.
That's how Singaporeans of my generation saw hawker food. As a kid growing up in the 70's, eating out meant a trip to the hawker centre or the coffeeshop.  I still have fond memories of hawkers when they were still really "hawkers" plying their wares along the street.  My favorite hawker centre used to be located beneath the Whitley Flyover where the fumes from the cars speeding overhead mixed with the rising smoke and steam to produce an atmosphere of anticipation that you don't get nowadays.
In those days, we didn't have as many choices as our kids do nowadays.  The first McDonald's only arrived at Liat Towers in 1979, when Lido was screening the James Bond movie, Moonraker.  Since then, Roger Moore has always been connected with a Big Mac.  Not many kids nowadays will remember their first visit to McDonald's.   Many would have celebrated their first birthday there.
The 80's and 90's saw massive progress in our development as a nation and also in our local food scene.  Our palate became progressively cosmopolitan as we were introduced to Pizza Hut which progressed to  California Pizzas and now to 72 hour, sourdough, wood fired, Napoletana pizzas topped with DOC certified buffalo mozzarella air-flown from Campania.  All this while, we had assumed that our dependable hawker food was always going to be there when we needed it.
I started writing about hawker food in 2006 after having spent almost a decade living overseas.  When I returned, I wanted to seek out all the best hawker food out there.  In those days, it wasn't as easy as doing an internet search.  You had ask around and look into forums to get recommendations.  I set myself the task of finding the best chicken rice, Hokkien Mee and Char Kway Teows around and started writing about them, one stall at a time.
It didn't take me long before I started to realize that our hawker culture was facing an uncertain future. I was the fish that realize that the water levels are receding and if we don't do something soon, we would all be like fish out of water. The fact is that most of our really good hawkers are already in their 50's and 60's.  Most of them would retire in the next decade or so and there are not enough young hawkers stepping up to the plate to replace them.
In 2010, I published my book "The End of Char Kway Teow" and sounded the alarm that the hawker culture that we all cherished might be in peril.  Why Char Kway Teow?  Of all the hawker foods that I grew up with, this was the one which I felt had suffered the greatest decline.  When I was growing up, it can safely be said that Char Kway Teow was easily one of the most popular dishes in any coffeeshop or hawker centre.  Nowadays, there are but a handful of Char Kway Teow masters left.  It was already so,  back in 2010, and over the last 12 years, that handful of masters only got smaller.  Apart from a few younger hawkers who have taken over from their parents, there have not been any young hawkers who have managed to successfully break into the CKT scene.
But things are not so bleak.  In the last decade, this whole issue of the preservation of our hawker culture has become a topic of national conversation. We have become more aware that we needed to do more to preserve what we have and to encourage younger Singaporeans to enter the hawker profession. In particular, the Government has taken a special interest in it and has put in place programs where established hawkers can pass on their skills to the next generation and even schemes where retiring hawkers can be matched with young aspiring hawkers who can take over their stalls.
In 2018, PM Lee announced that Singapore will nominate our hawker culture to be inscribed into the UNESCO Representative List of the Intangible Cultural Heritage of Humanity which we successfully did in Dec 2020.  Unfortunately, the highly anticipated news came at the height of the Covid pandemic when we were unable to capitalize on the inscription to promote our hawker culture to an international audience.
Since its inauguration in 1997, the focus of the World Gourmet Summit has been to showcase Singapore as a premier culinary destination by casting the spotlight on the best chefs and world class restaurants on our little island.  It took the organizers 25 years before they realize that some of the best Chefs on our little island are actually found in the hawker centres!
This year, we want to honor some of Singapore's best hawker-chefs. The importance of our hawkers cannot be understated. Some of these individuals have spent over 50 years cooking just one dish and have served three generations of Singaporeans from the same household. In a country where things and places are changing so fast, it is good to know that we can still find our rootedness in our hawker food.
The task of picking our 15 awardees was an arduous undertaking. They represent just a handful of the really outstanding hawkers that we have on our island. In order to identify them, we assembled a panel of foodies who have spent years scouring the island for the best hawker food.  Mr Knipp has already mentioned them in his speech. I just want to take this opportunity to thank them again for their valuable input.
Together we have spent hours discussing and distilling the final 15 awardees.  I am sure you will agree with some and disagree with others.  Rest assured, someone on the panel has probably already voiced your concerns.  We have tried our best to ensure that our final 15 awardees is a good representation of our rich hawker heritage.   We are not saying that they are the best 15 hawkers on the island, but they are certainly the first 15 of our finest. It is our hope that the WGS Hawker awards will serve to acknowledge the hard work and dedication of our hawkers and inspire the next generation of Singaporeans to step up to the plate and not just keep our hawker culture alive but make it even more amazing for the future!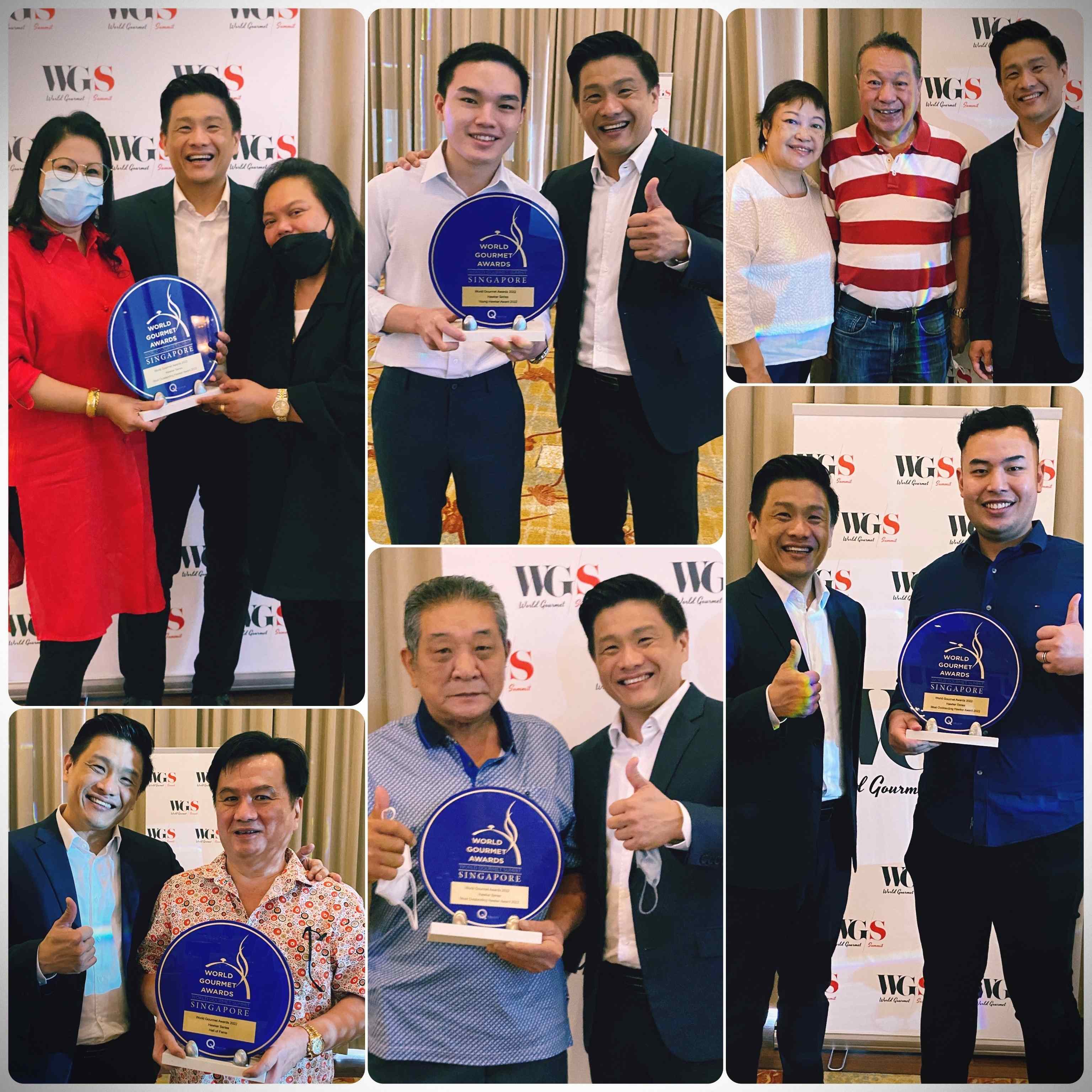 Conclusion
While we recognize our first 15 hawkers in the inaugural World Gourmet Summit Hawker Series, we are thankful to the many hawkers for their passion, tenacity and dedication to their craft so we can all enjoy!