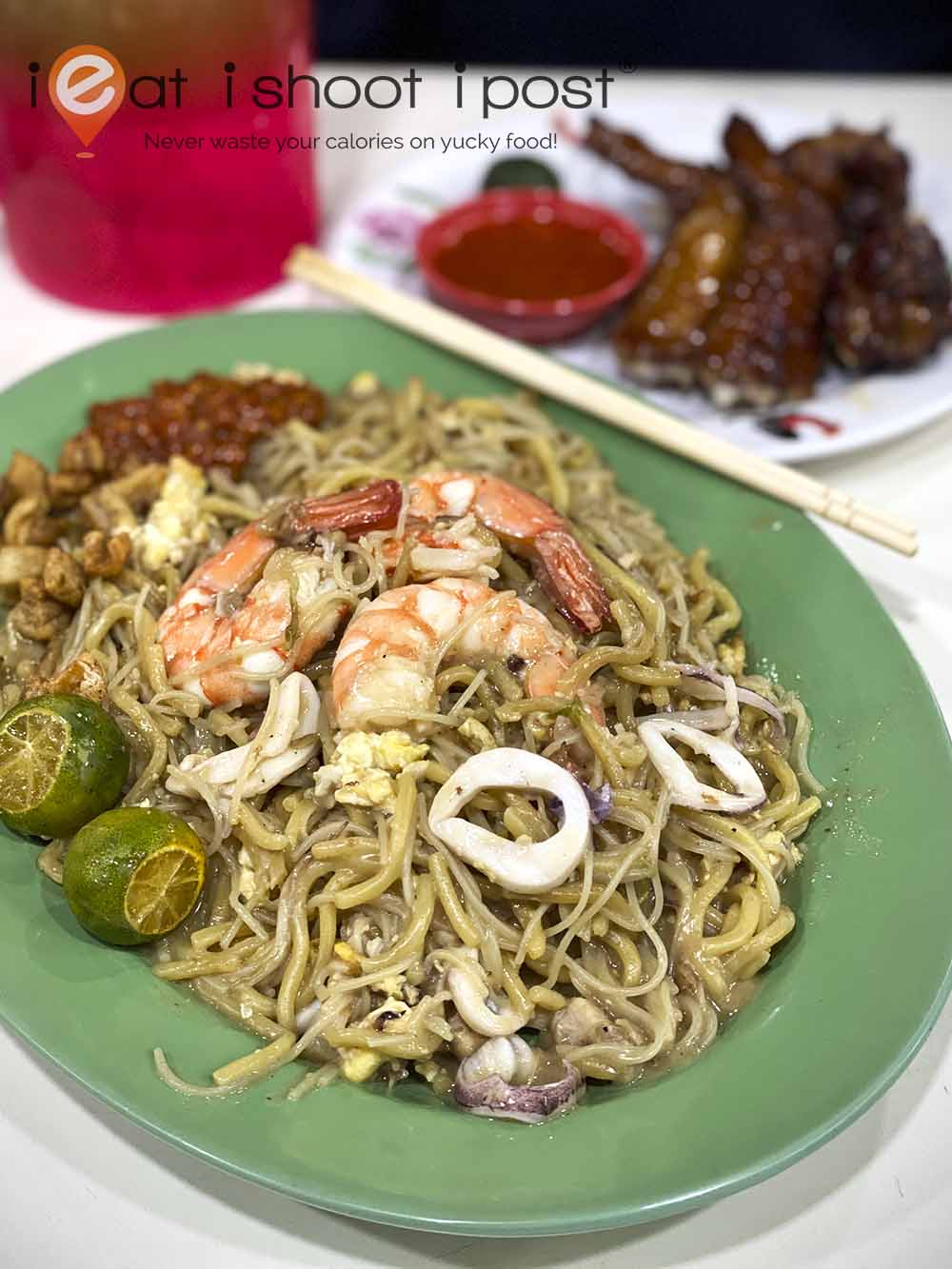 When I first wrote about Chia Keng Hokkien Mee back in 2008, I was amazed at how old school it was.  If you had a list of things that you expect to see in a traditional Hokkien Mee, Chia Keng's  would have almost its boxes ticked.  Pork Lard ☑, Opeh leaf ☑, Sua Lor Prawns ☑, Slivers of Pork Belly ☑.  The only thing that was missing was a charcoal fire!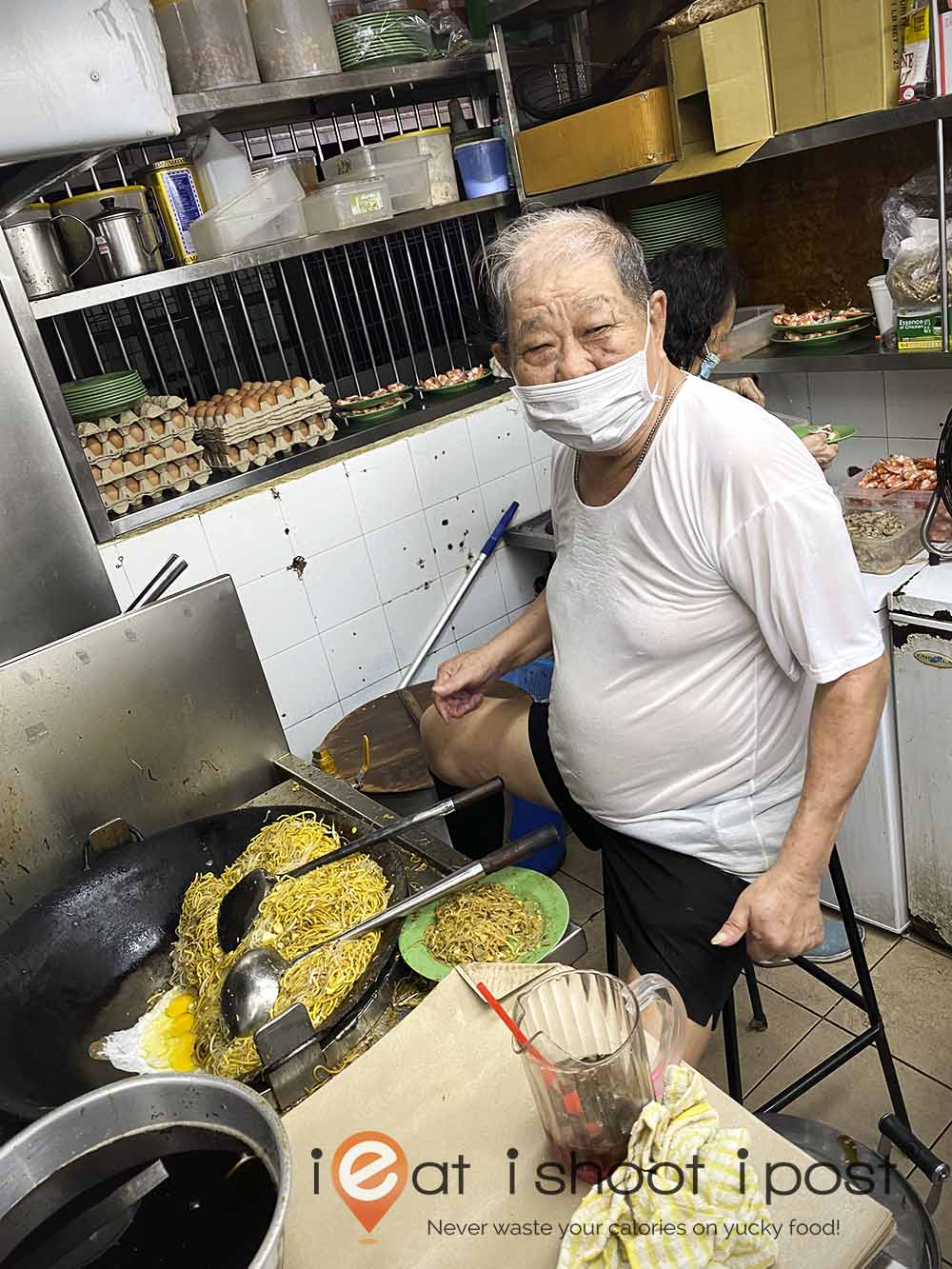 I have always liked Chia Keng Hokkien Mee because I do like my Hokkien Mee with a bit of gravy.  The dry style which Ah Hock on the other side of the Food Centre does is also very good, but if I had a choice, I would go for something a little wetter.  In fact, what I really should do next time is to buy a plate of Hokkien mee from each stall and combine them together into one plate!  Then I get the best of both worlds!   (I think I should really try that the next time!) 4.5/5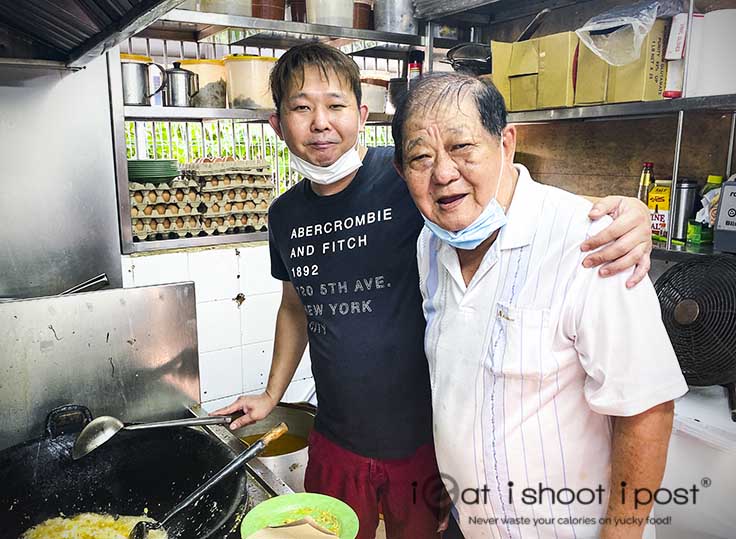 You can still spot Mr Tan Chee Hoe, 73, sitting on a high chair frying the Hokkien mee, but his son,  Tan Peng Lian has already been groomed to take over the wok.
The younger Tan is doing a good job with the Hokkien Mee, making sure that the noodles are well fried before the stock is added to the wok.  However, over the intervening years they had stopped using opeh leaves due to the difficulty in procuring a steady supply and they have switched from Sua lor prawns to Ang Kah prawns which have a better bite but not as flavourful.  However, I am glad they switched to Ang Kah which is a better prawn compared to the cheaper farmed Vannamei prawns which are widely used by many other Hokkien Mee hawkers.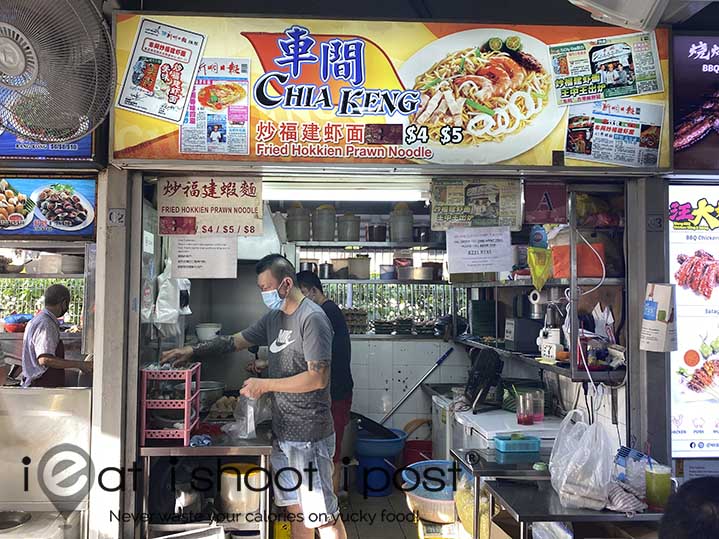 Conclusion
Chomp Chomp still has that old school hawker centre charm and is one of the best places to go for supper especially if you are looking for Hokkien Mee, satay and chicken wings!  It's good to know that Chia Keng will still be around for at least another generation!