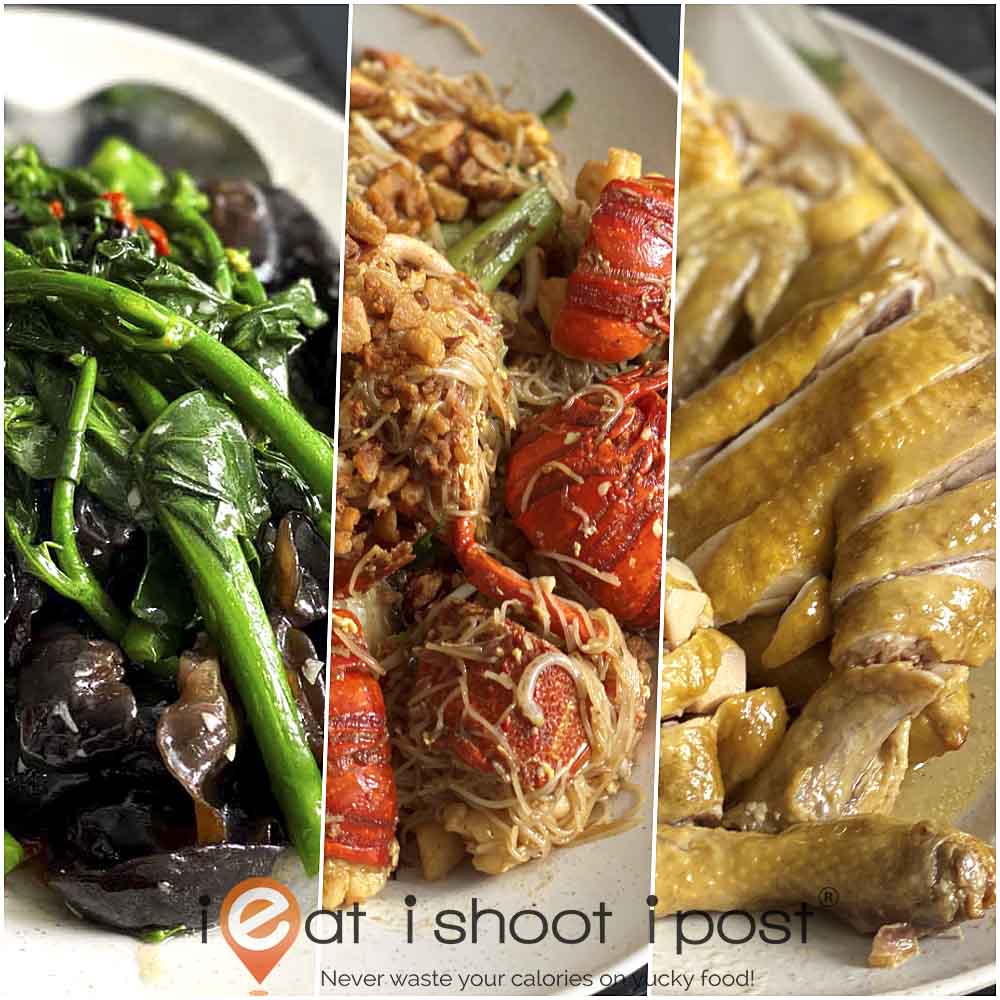 I have been a regular at Eastern House of Seafood since 2014 when I first posted about them when they were at Chai Chee.  They then moved to Geylang where I featured their Lobster Hokkien Mee and Tea Smoked Chicken.  I love the Tea Smoked Chicken so much that I learnt how to make it from the Chef and posted a recipe on the blog!
They had to vacate Geylang last year and have since moved to Bishan.  They are now conveniently located in an industrial building with ample basement parking space next to the restaurant.  The place is also more spacious and airy with two private air-conditioned dining rooms which you can reserve for that special occasion.  They also have a range of wines and no corkage charge if you BYO.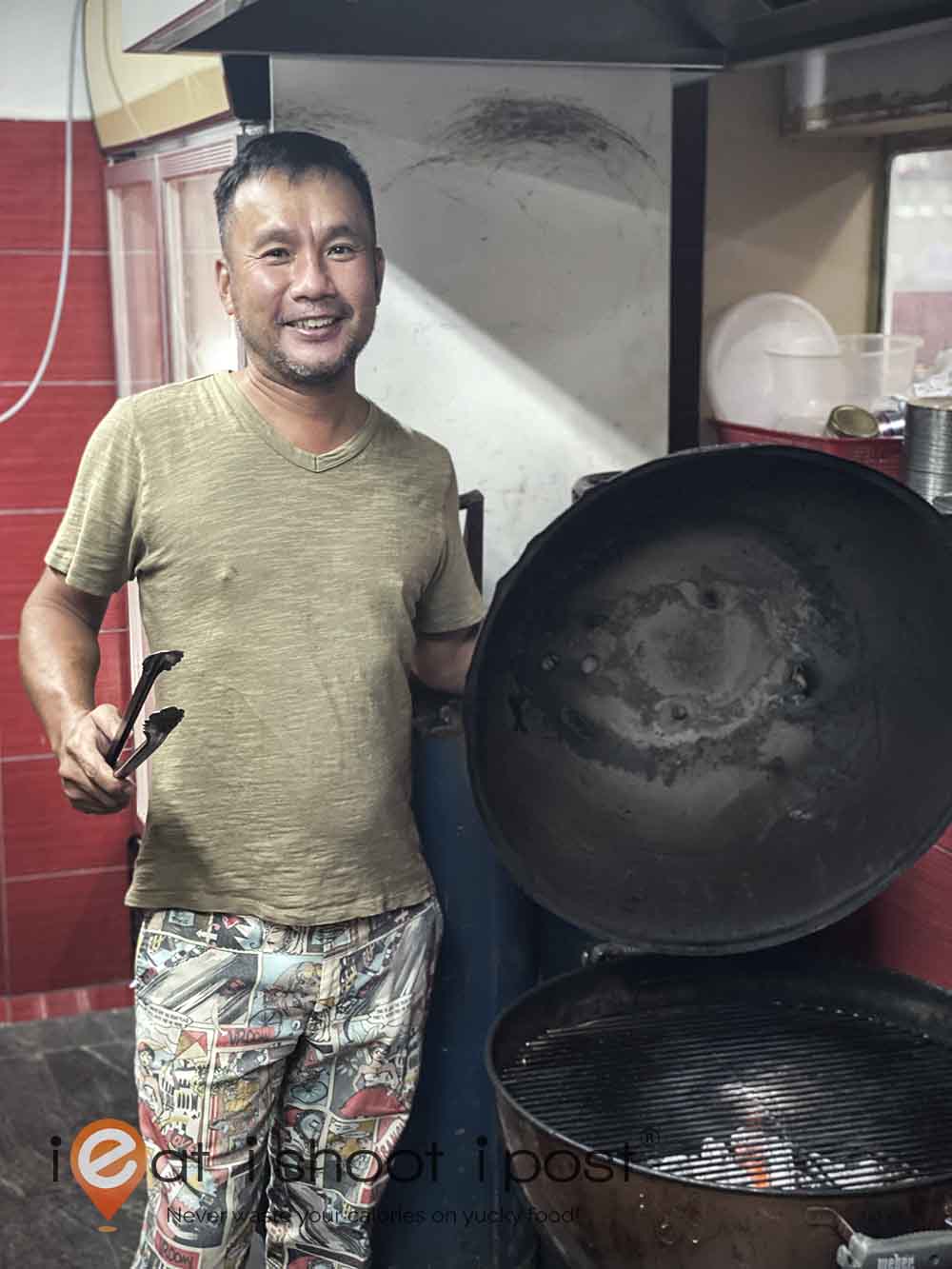 We recently held a makan session there to sample some of their new dishes.  I am glad to report that the zi char dishes are still excellent and Alvin's BBQ meats have improved markedly since his Geylang days.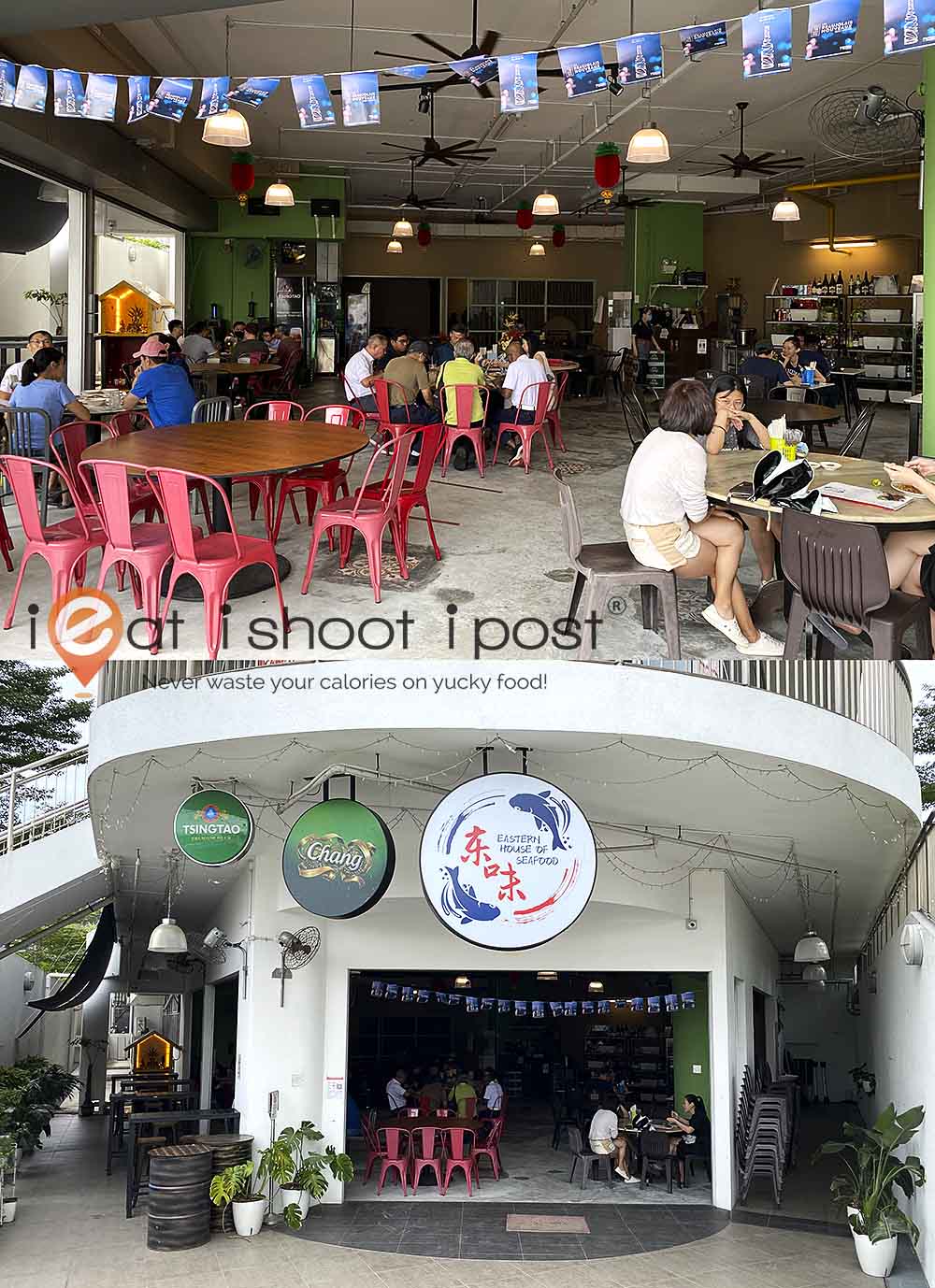 Conclusion
A good and dependable Zi Char with BBQ meats you can order.  The place is conveniently located next to a Basement Carpark with easy access.
Ieatishootipost Promo
Lobster Beehoon $48.80 (normal $58.80)
Crabs 2 for $40 (normal $50)
Just mention you saw the promo here
Review of the dishes:
MUST TRY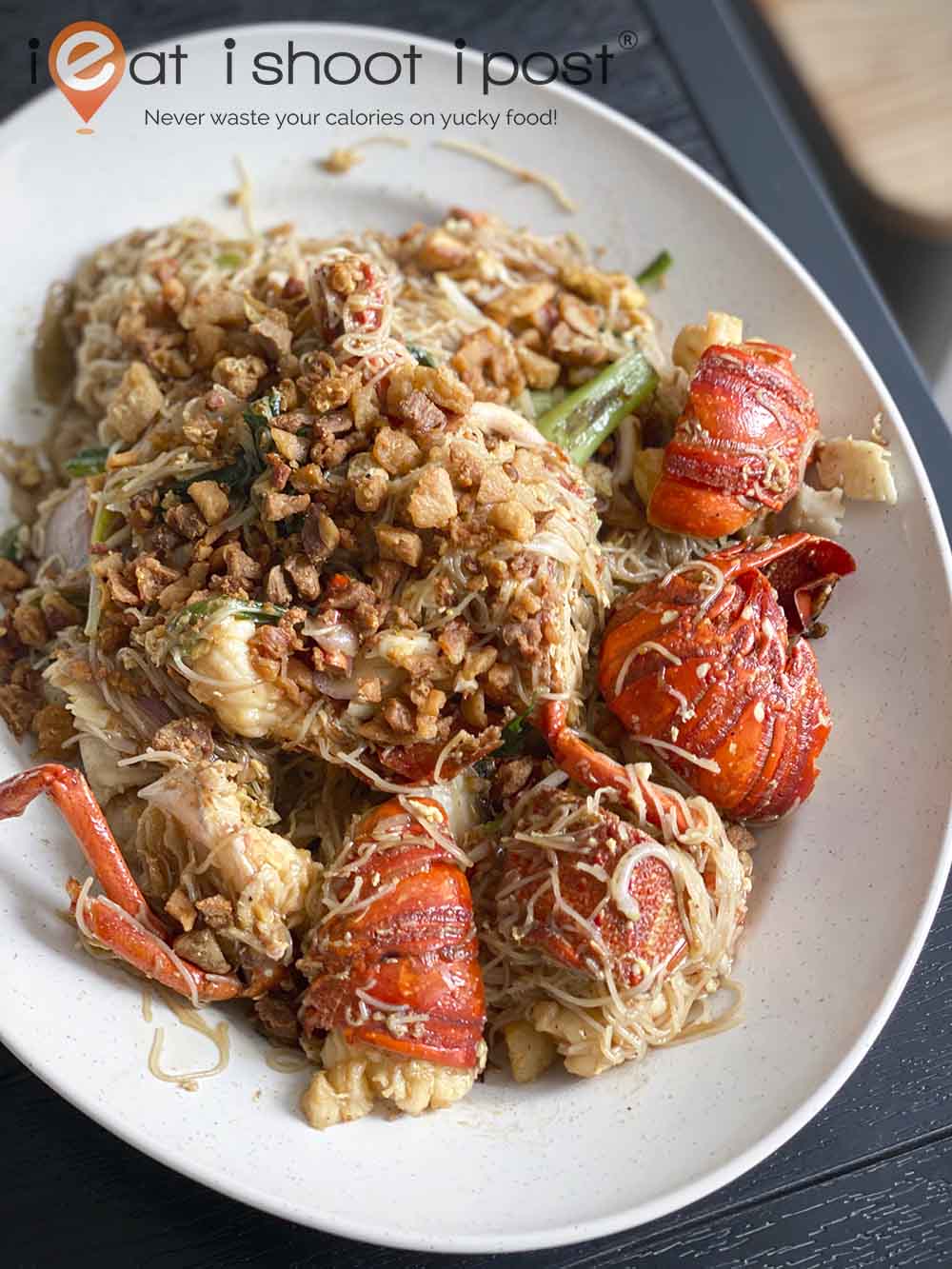 Lobster Beehoon $58.80
The Chef at Eastern House has always been very deft with noodles.  His Pig Trotter Beehoon and Hokkien Mee continue to be very popular at the restaurant.  His latest noodle dish is this Lobster Beehoon which is very good.  The bee hoon first soaks up the seafood broth and is then fried till it's crispy and topped with a generous mound of crispy pork lard.  This could be a one-dish meal for me.  4.5/5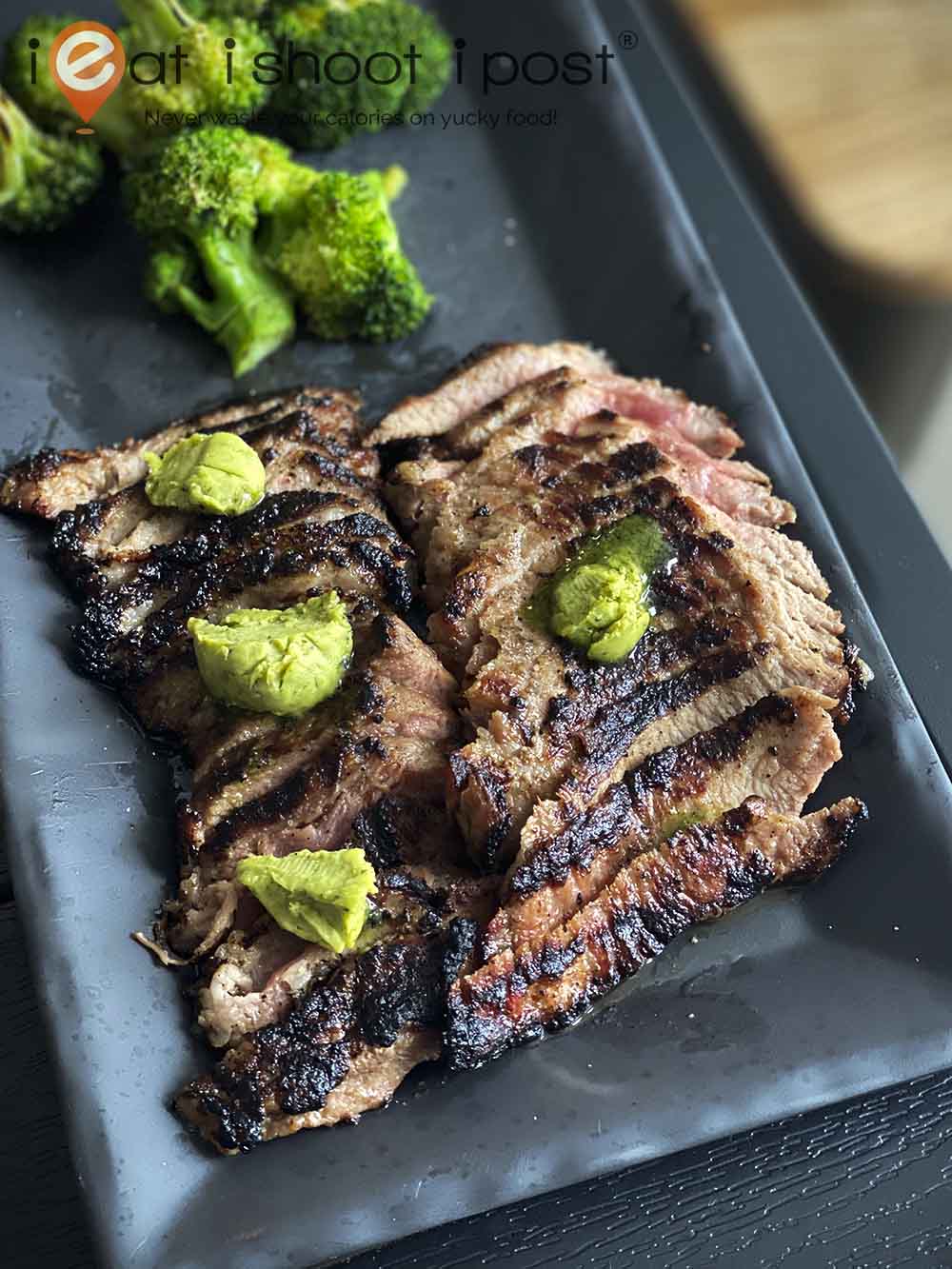 Iberico Pork $35 (450g)
Alvin gets all his meats from Hubers and the quality is excellent.  I have been following his BBQing adventure since his days at Geylang and I think he has now mastered the grill.  The meat is cooked to perfection, still slightly pink in the middle with just the right amount of char with a nice smokiness from the charcoal.  His lamb chops are also well worth ordering!  4.5/5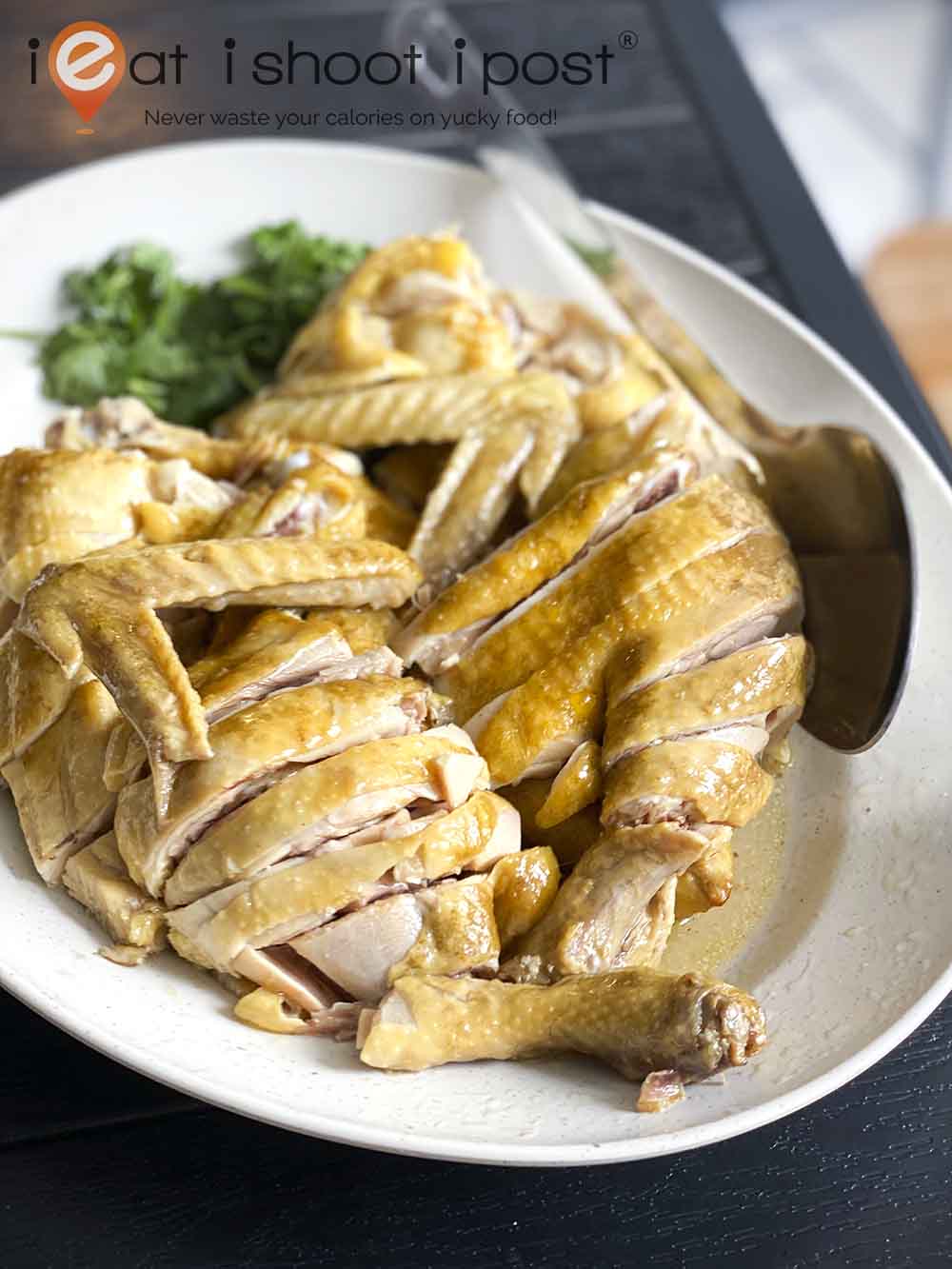 Tea Smoked Chicken $22 (half)/ $44 (Whole)
I have liked this dish since their Geylang days and highly recommend it if you have not tried it before.  The chicken is first steamed, then smoked in the wok with tea leaves to impart a very nice smoke flavour.  4.5/5
Check out my recipe for Tea Smoked Chicken here.
Can Try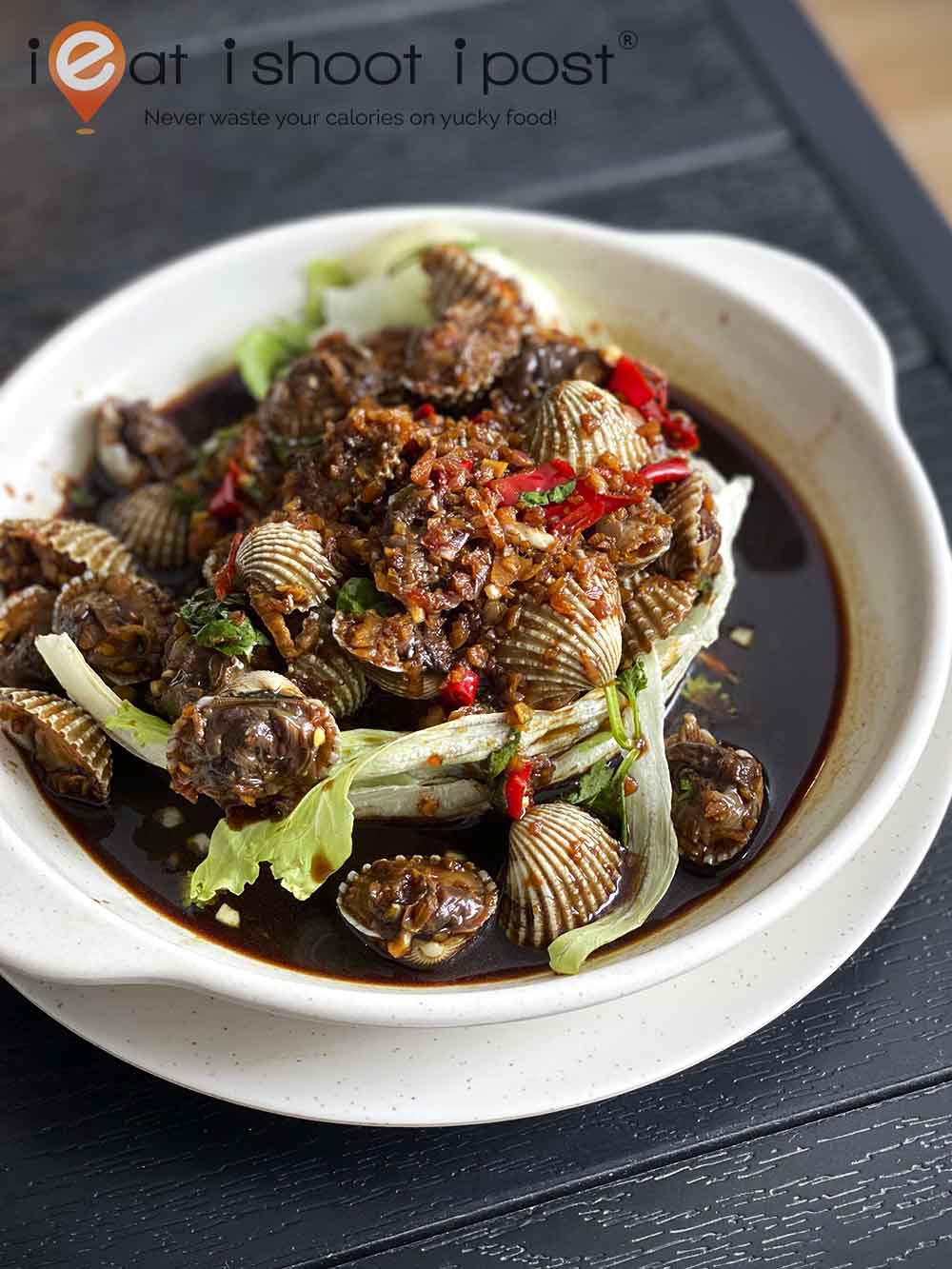 Marinated Cockles $14
This is one of the popular starters.  Unfortunately, cockles don't warm my heart as much as some, but my kakis liked it.  4.25/5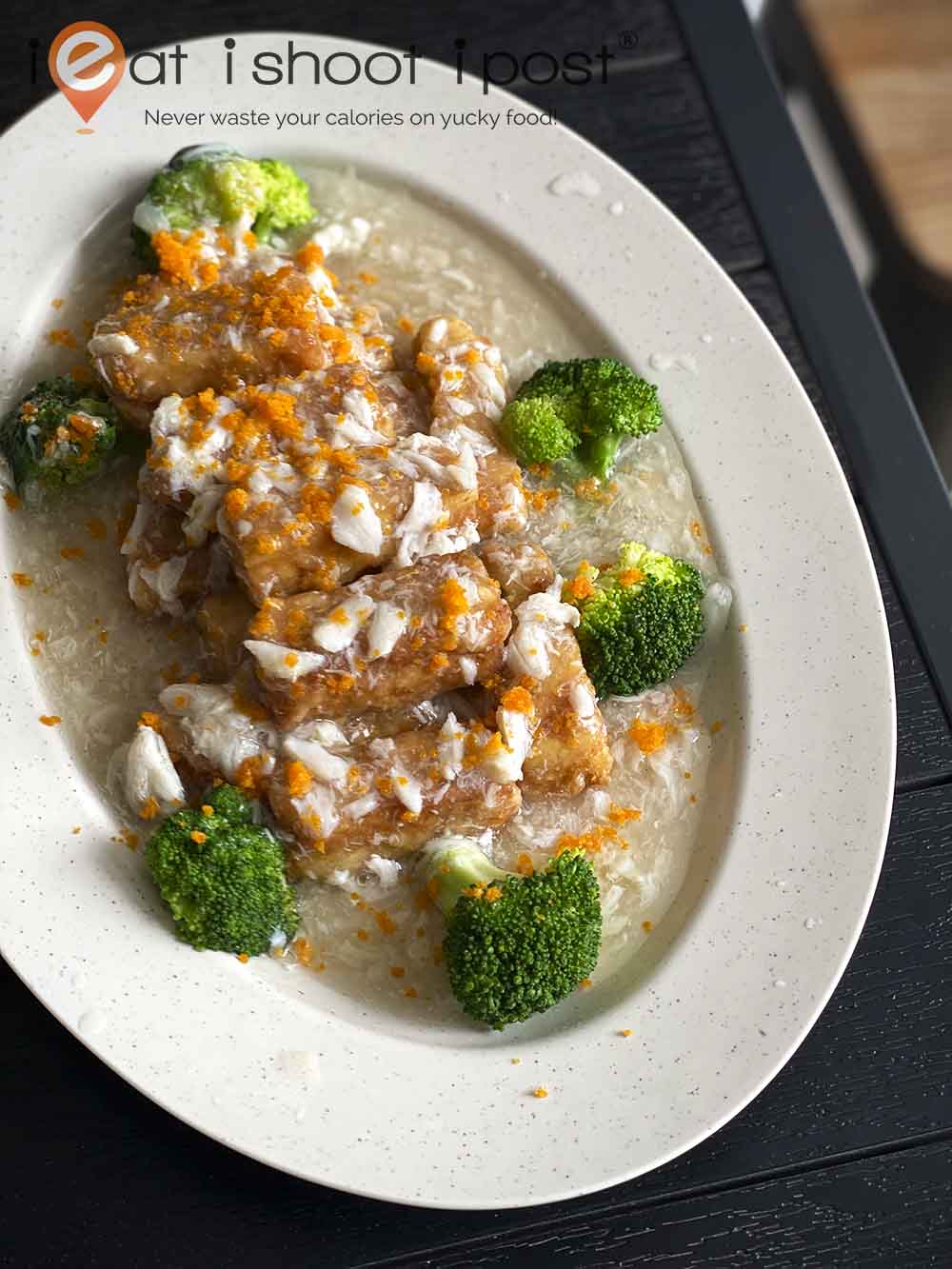 Seafood Crab Meat Tofu $18/$28
The seafood that is mixed into the tofu gives the crust a very nice flavour.  Since the tofu is mixed with seafood paste, the texture is more like tau kwa rather than silken tofu, but still enjoyable, nonetheless. 4/5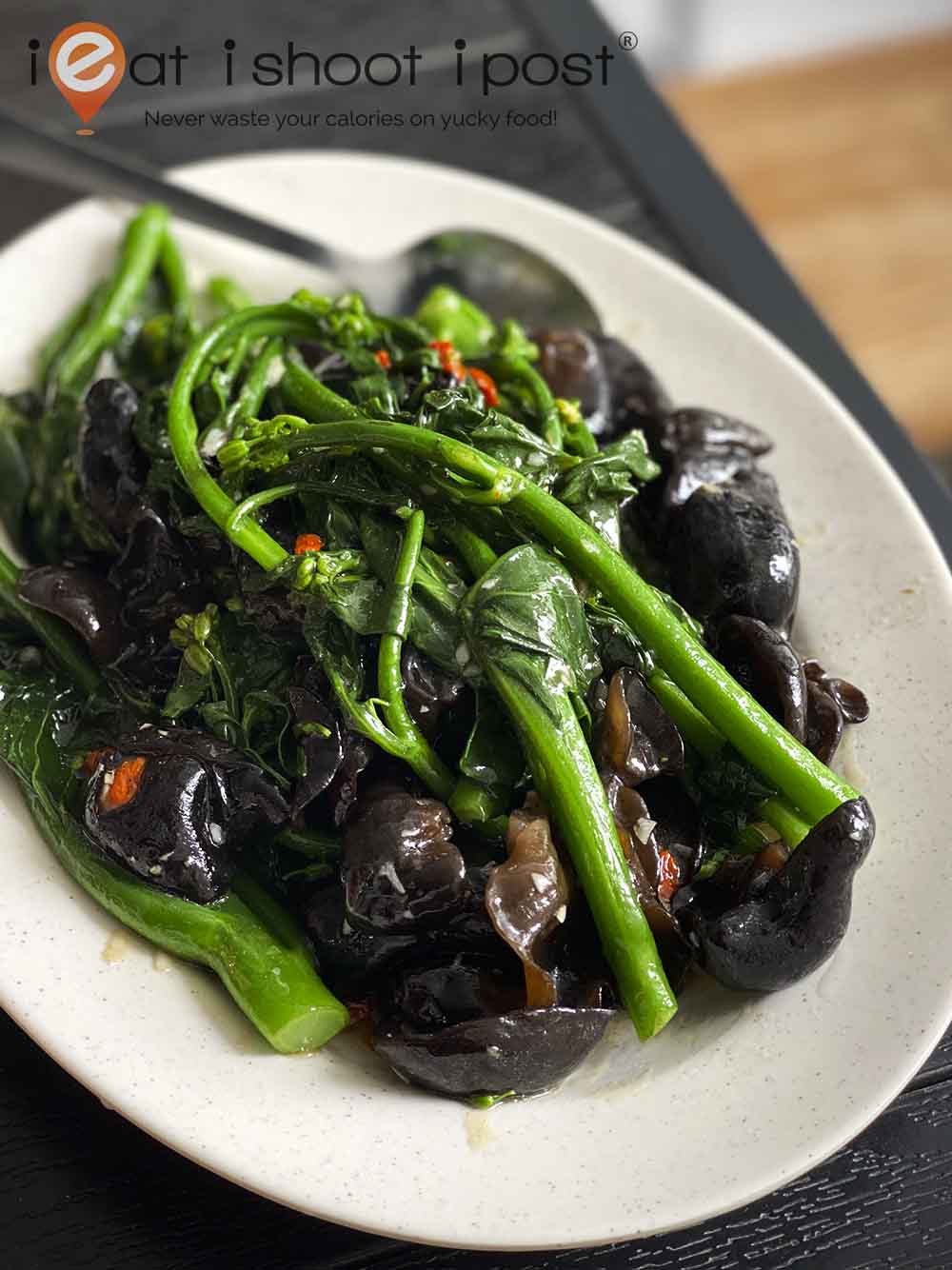 HK Kai Lan with Black Fungas and Wolfberries $20/$30
This new dish is very popular and you will spot a plate of it on most tables.  Alvin managed to get his hands on some very good Hong Kong kai lan which are sweet and tender. The fresh black fungus give the dish a nice crunchy contrast.  4.25/5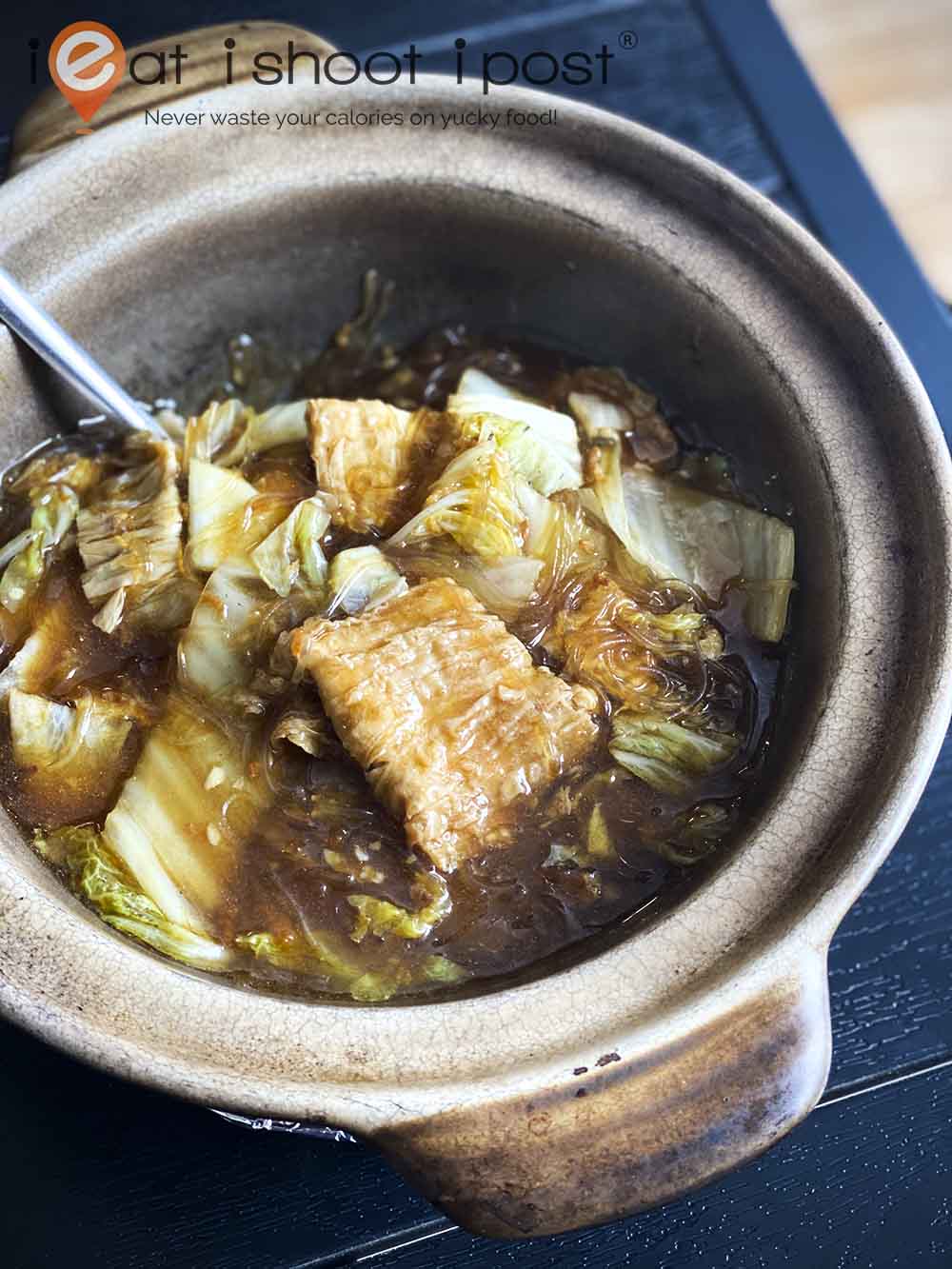 Claypot Tang Hoon with Cabbage and Tau Kee $20
Another vegetarian dish you might consider ordering is their claypot tang hoon.  Their thick tau kee which has soaked up all the tasty sauce is quite enjoyable. 4/5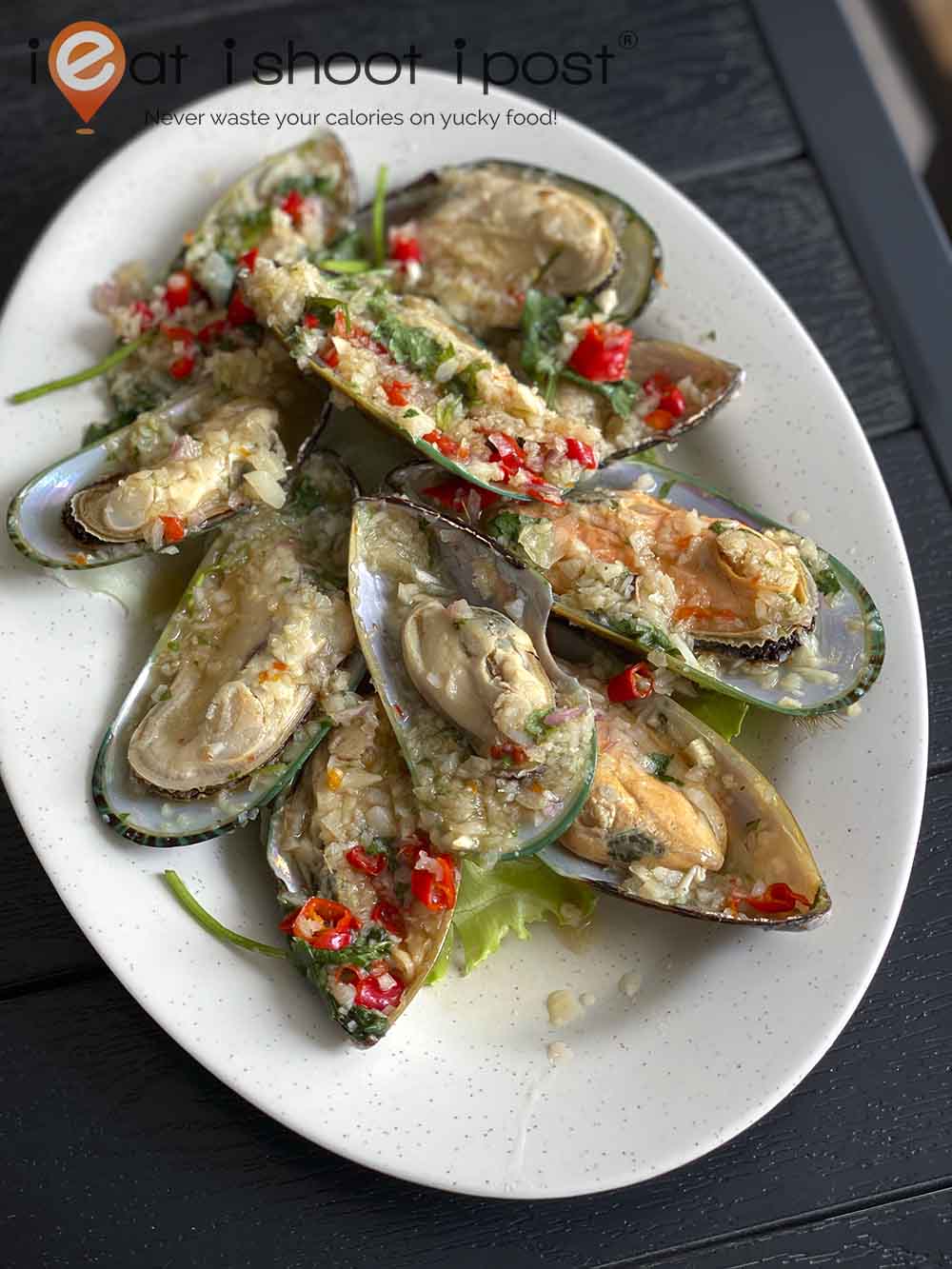 Cold Mussels $14
Perfect as a side dish when paired with wine.  I have noticed some tables where customers are there to enjoy wine paired with some items like their BBQ meats and cockles.  4/5
TRY IF YOU MUST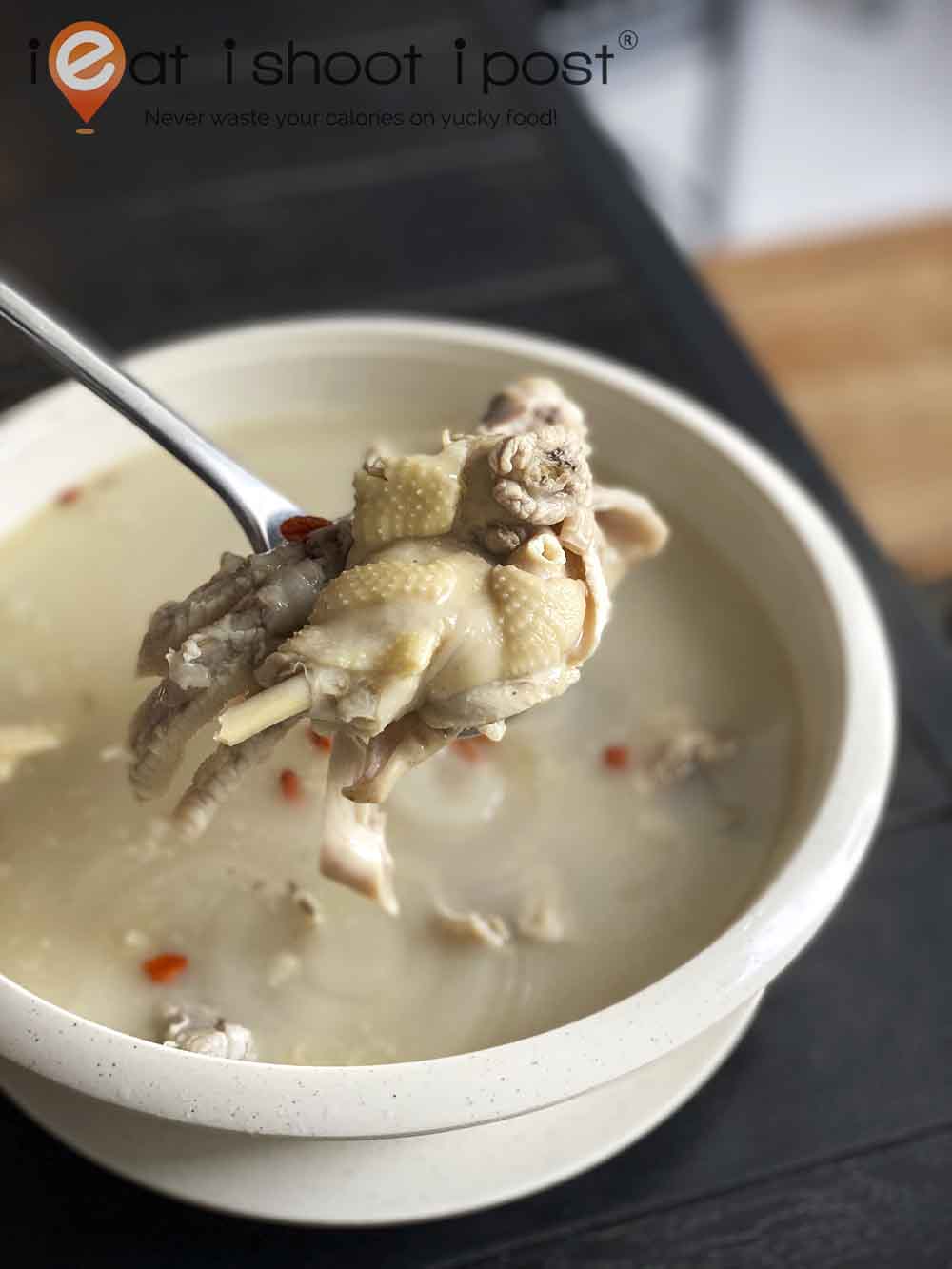 Pig Stomach Soup $35
Perhaps it's a bit unfair but pig organ soup is just not my kind of thing.  Having said that, I think the one I featured over at Yang Ming Seafood was more robust.  The soup there had more of that velvety collagen mouthfeel. 3.5/5