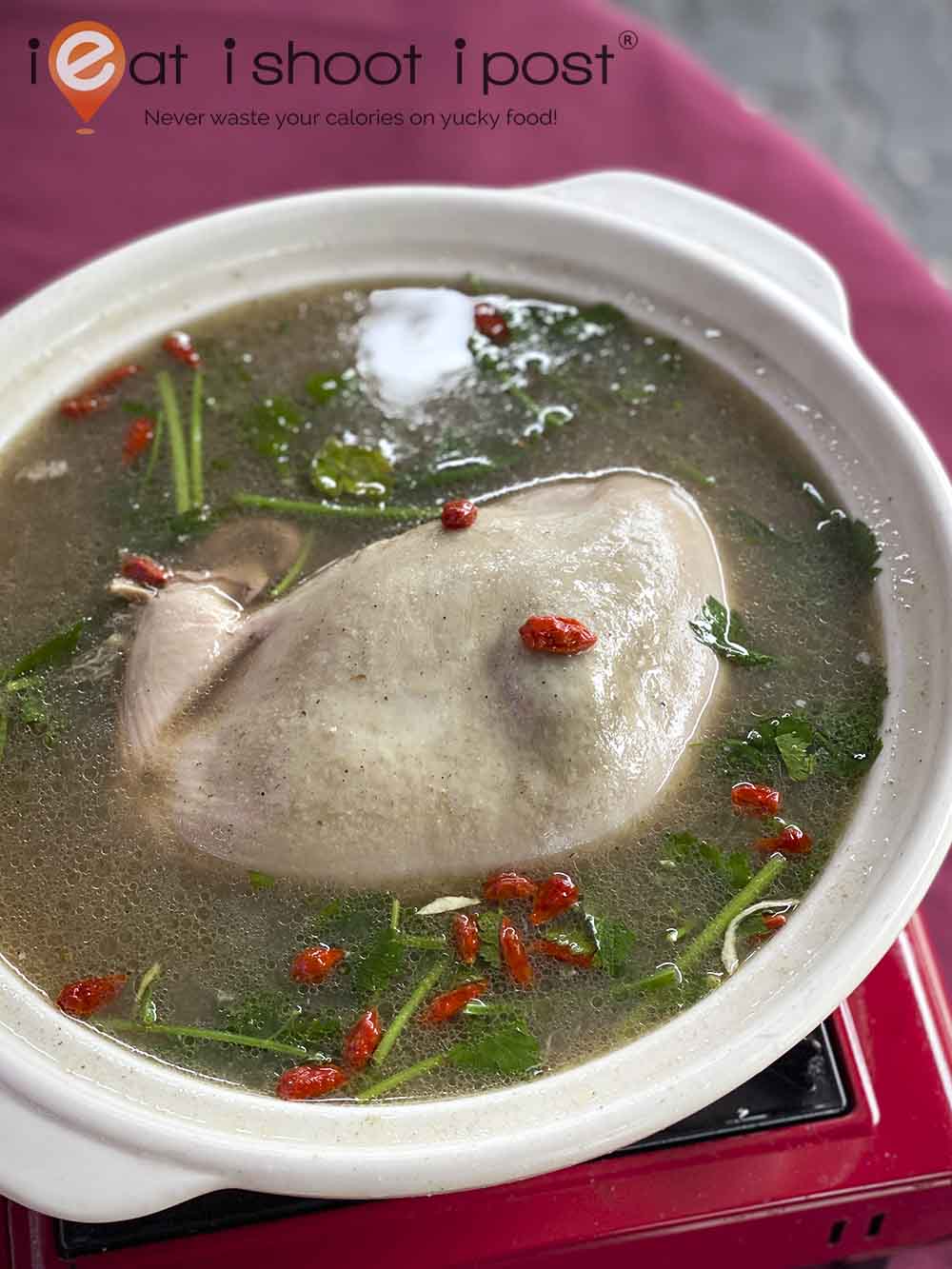 This place was recommended by one of our kakis who have been a fan of Yang Ming Seafood at Bishan. The Bishan outlet was the one that won the SPH food masters award for their lobster chee cheong fun in 2020. I have been wanting to go back for their lobster chee cheong fun after I gave them the award, but never quite got to it because of the pandemic.
Our kakis managed to organize a Mid-Week Makan at their newly opened outlet at Ubi. The new place is located in the canteen of an industrial building and they have two air-con areas where you can reserve a table. Like their Bishan outlet, this new branch also has seafood tanks where you can pick your live seafood.
Conclusion
Overall, we had a good meal. The food was competent and I liked the fact that they have plenty of tables and easy parking. It is a little pricier than the neighbourhood Zi Char, but you are getting quality live seafood. Good for a seafood zi char meal if you are around the Ubi area.
Here is my review on the dishes we had:
The Must Try Dishes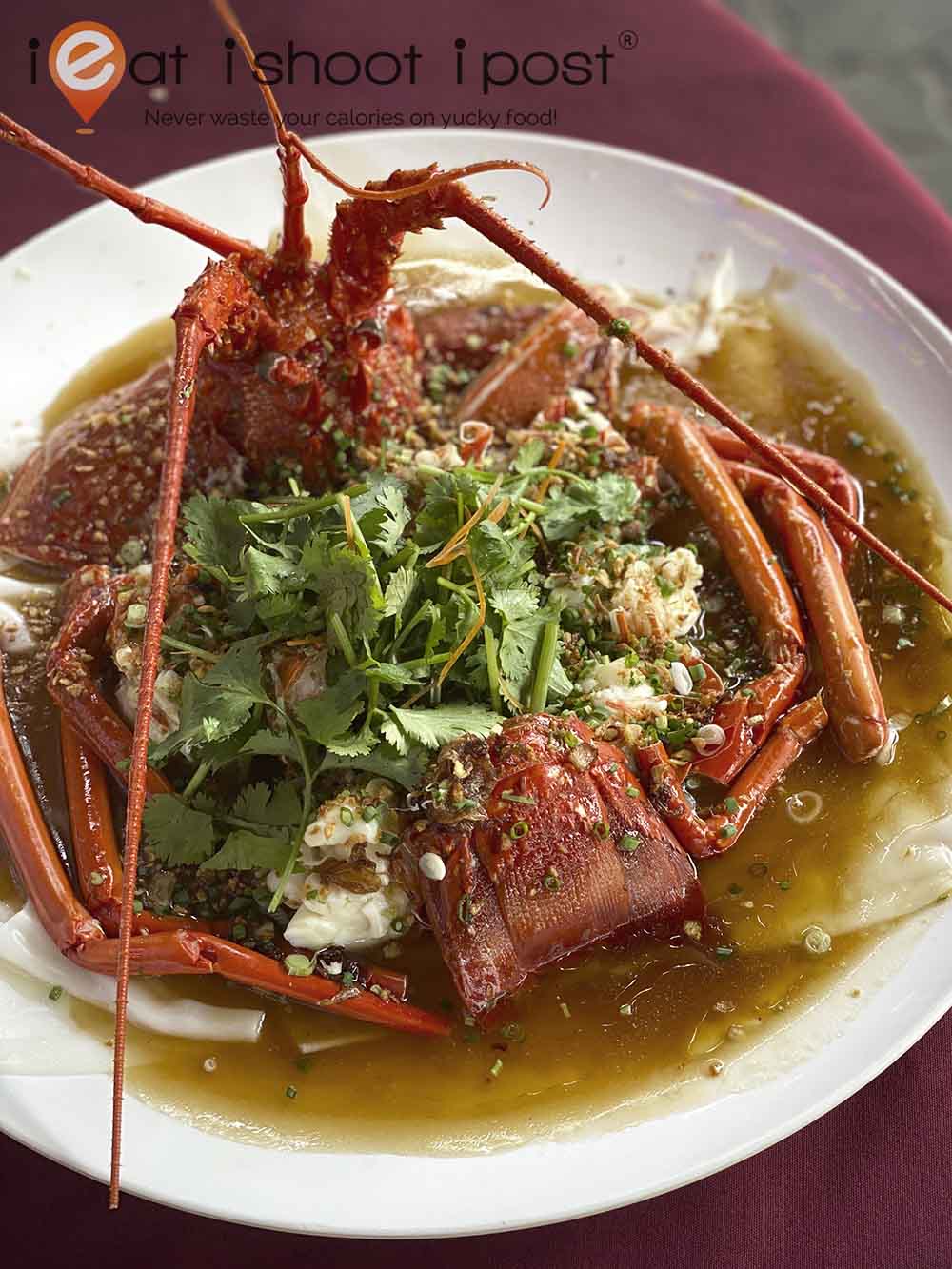 They were the first to popularize this dish and it is still very good. The sauce goes very well with the slippery chee cheong fun and the generous topping of fried shallots really adds to the flavour of the dish. We had the Australian lobster which was going for $90/kg. It's larger and juicier than the cheaper Boston Lobsters which is also available from the live seafood tanks. 4.25/5
The Can Try Dishes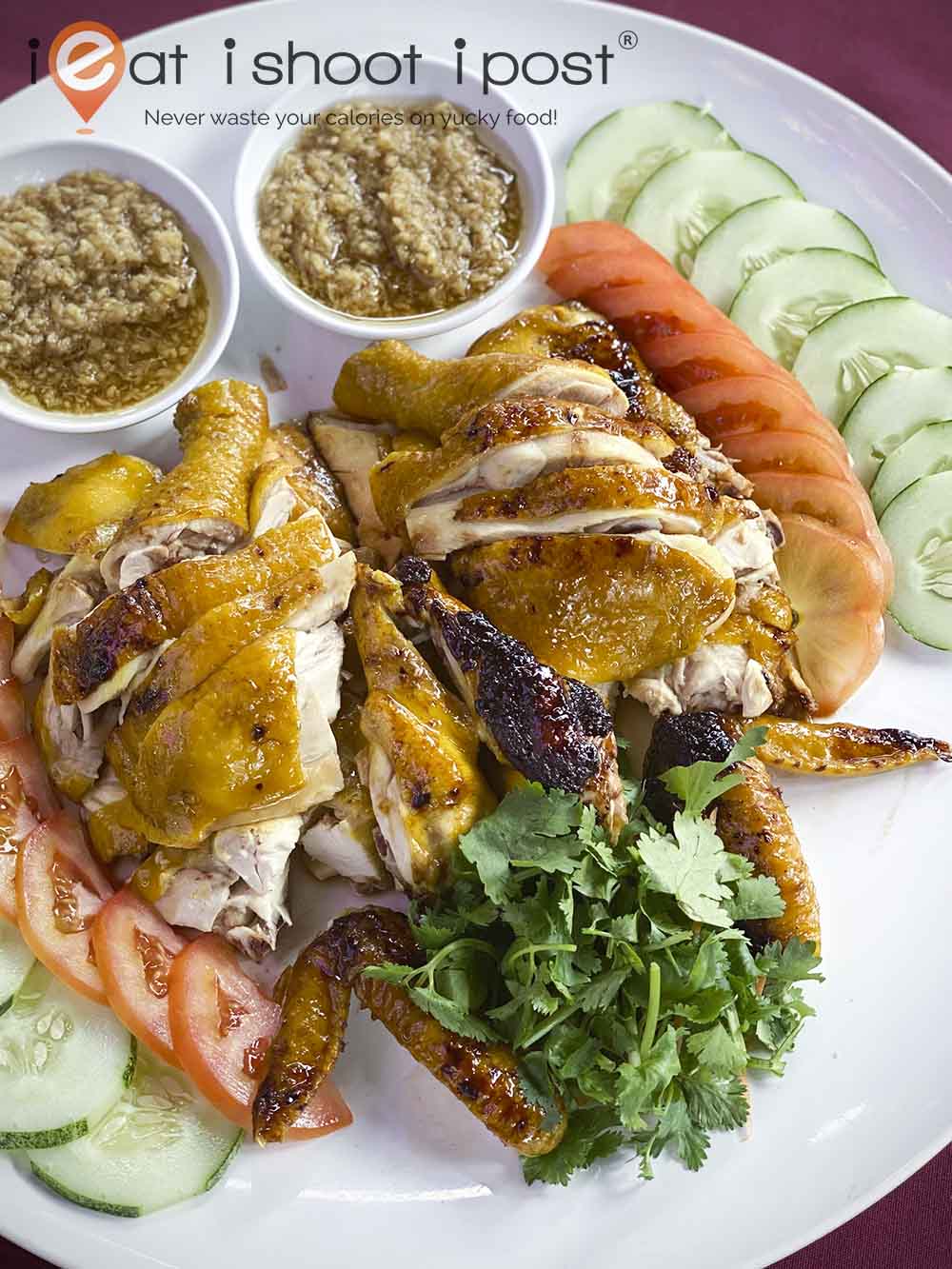 They have four signature dishes. The aforementioned Lobster chee cheong fun, pig stomach chicken soup, wok grilled chicken and pork trotters.
The pig stomach chicken soup (first pic) would have probably made it to the list of "Must Try" dishes if not for the fact that I don't really enjoy pig organ soup. My kakis who like the dish all say it's very good and I am sure it will appeal to some diners. I'd have to admit that the pig stomach was very well cooked such that it is tender, yet retains its lively bite. The soup is very peppery and has that offal flavour found in pig organ soup which I am aversed to, but which my kakis savoured! So, even though I won't order it personally, I think it will appeal to those who enjoy pig organ soup. 4/5
I remembered their wok grilled chicken being much nicer when I first ate it at Bishan. Unfortunately, the chicken we had was a tad dry and it was as flavourful as I remembered. Our kakis who are regulars at Bishan also felt the same. Hopefully, it is a once-off. 3.5/5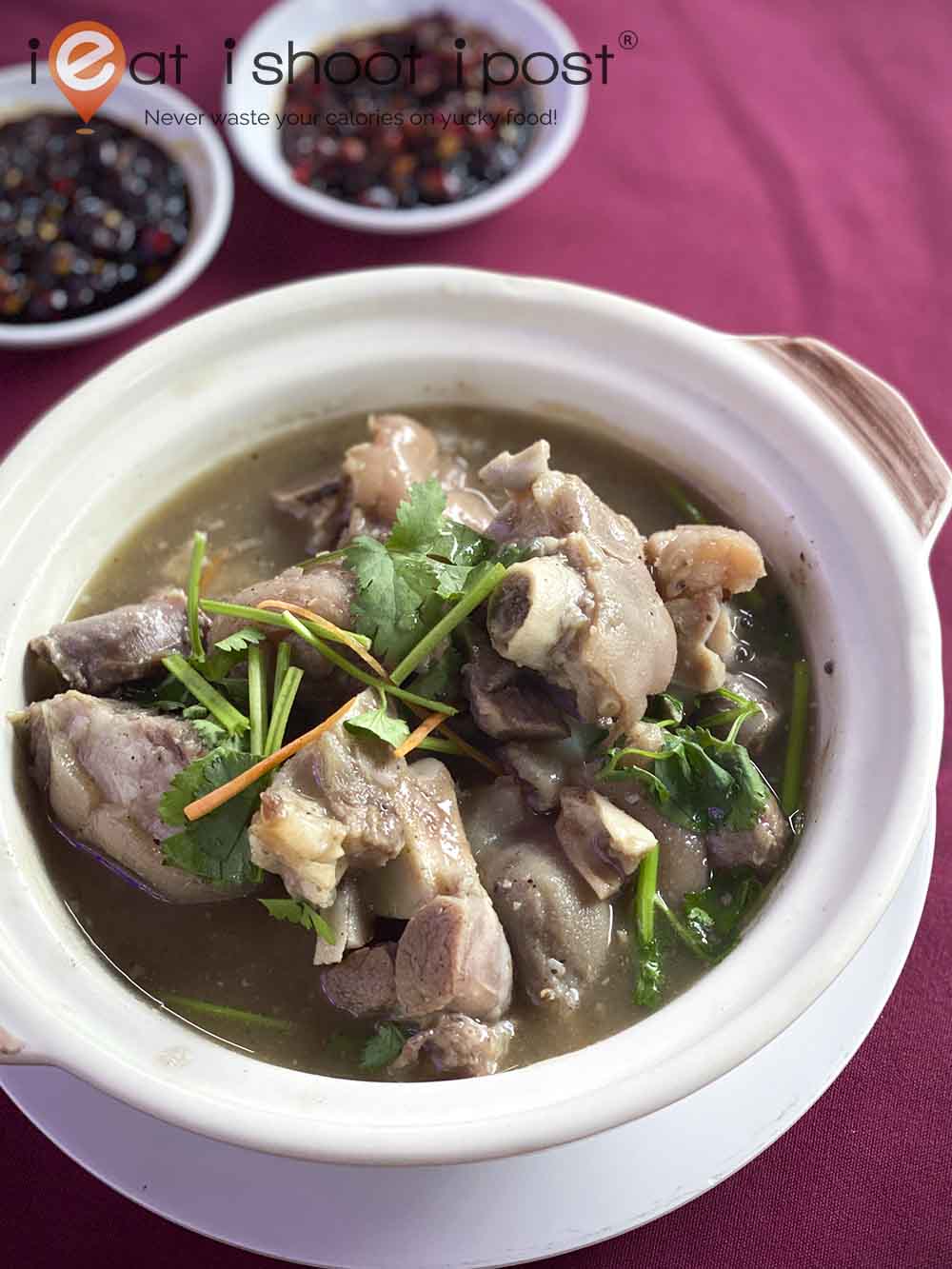 My kakis raved about this pork trotter dish, but again, the white pepper, pork offal flavour didn't quite agree with me. It is not awful, but not something I find delicious. Having said that, if you like pig organ soup, you will probably like this. The trotters are cooked perfectly. The skin has still got that bite but the meat is almost falling off the bone. 3.5/5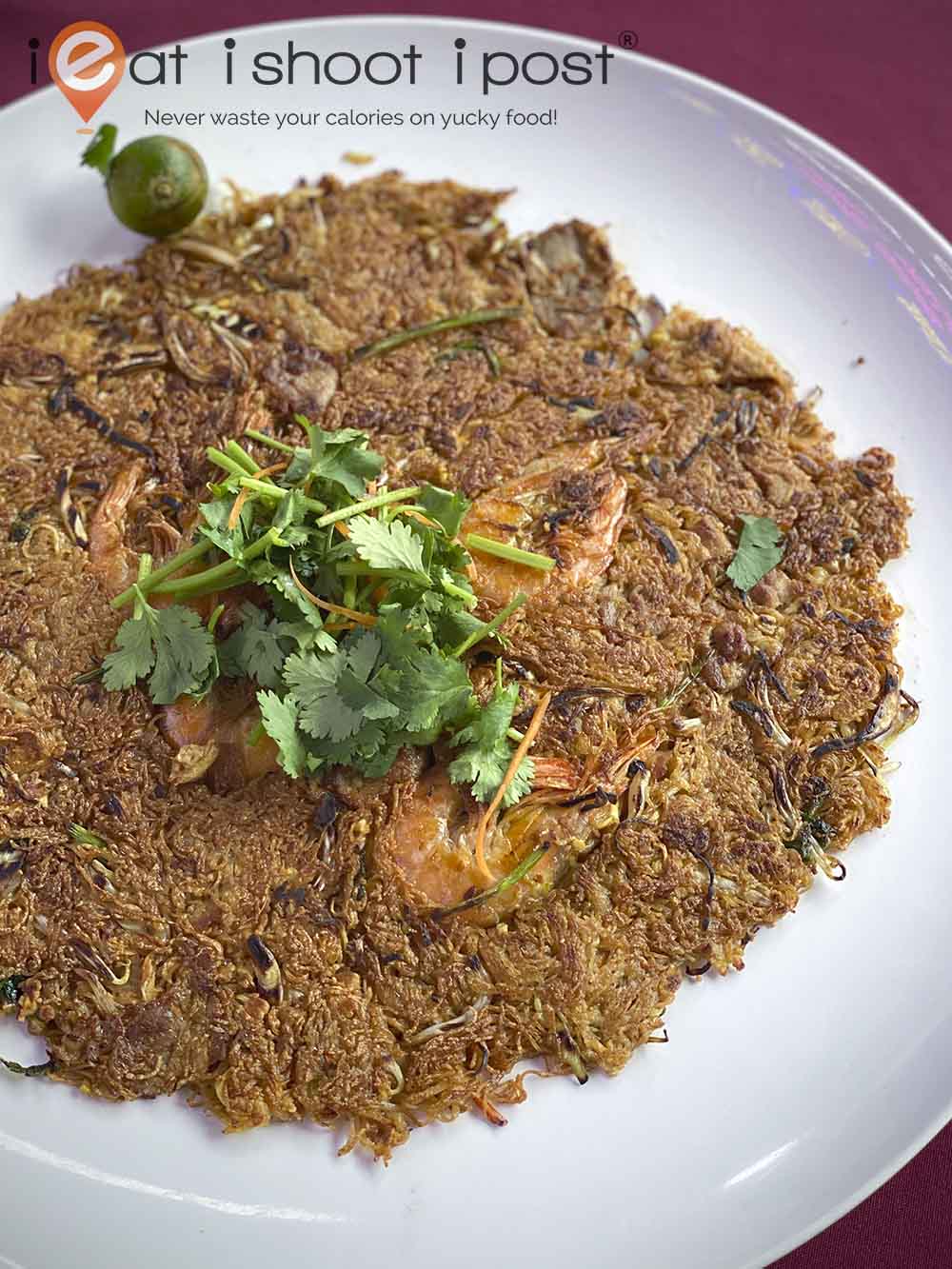 The San Lou Mee Fen is quite good, though I think the best one is still at JB Ah Meng. Still, can order if you are hankering for this. 4/5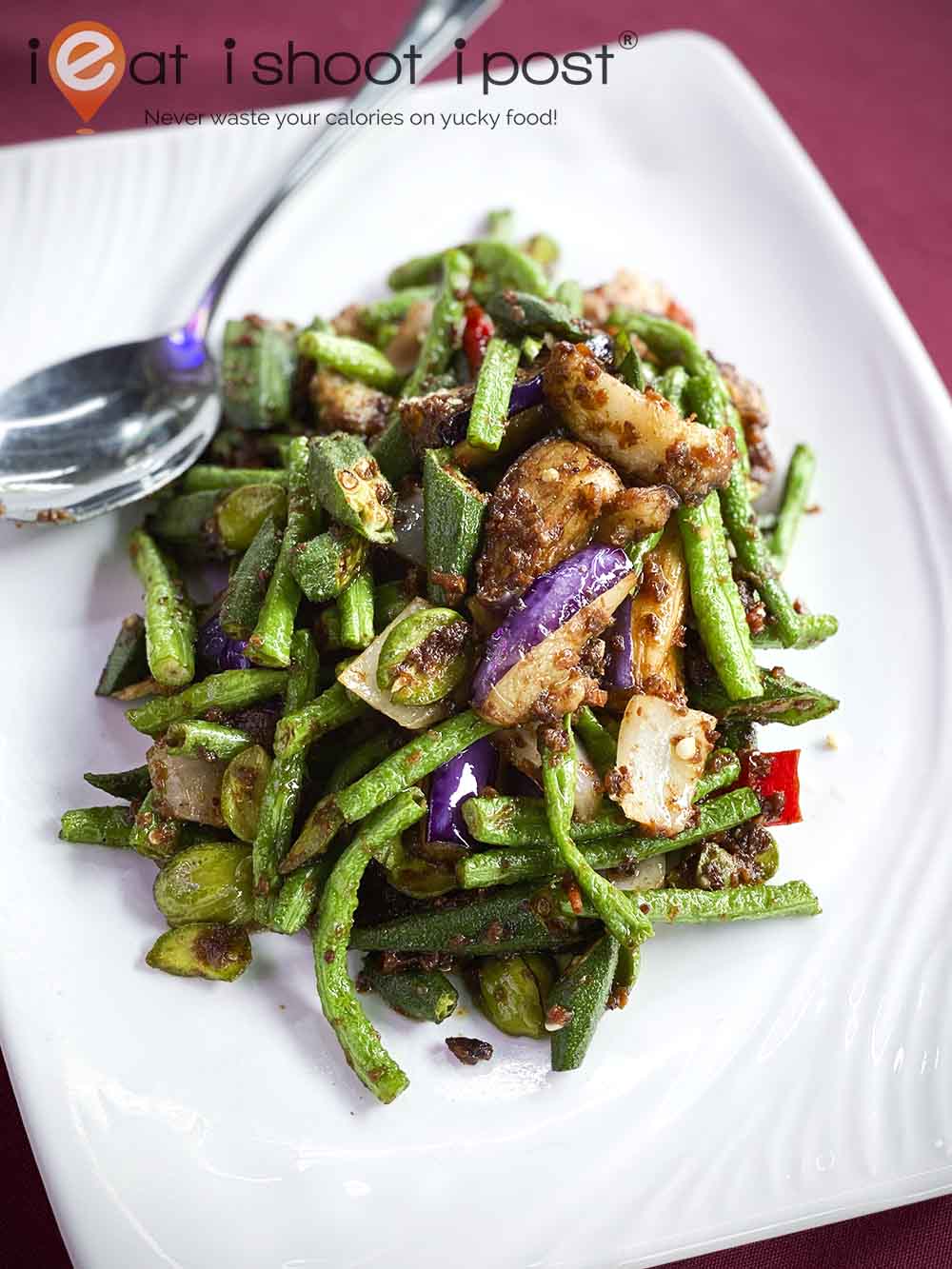 Give a dish a fancy name and you can sell it at a higher price. Four Heavenly Kings is not about seafood or meats. Instead, it is french beans, eggplant, petai and lady's fingers fried in sambal belacan. It's actually very good as the sambal is delicious. I just find the name a little overblown. 4.25/5
The Try If You Must Dishes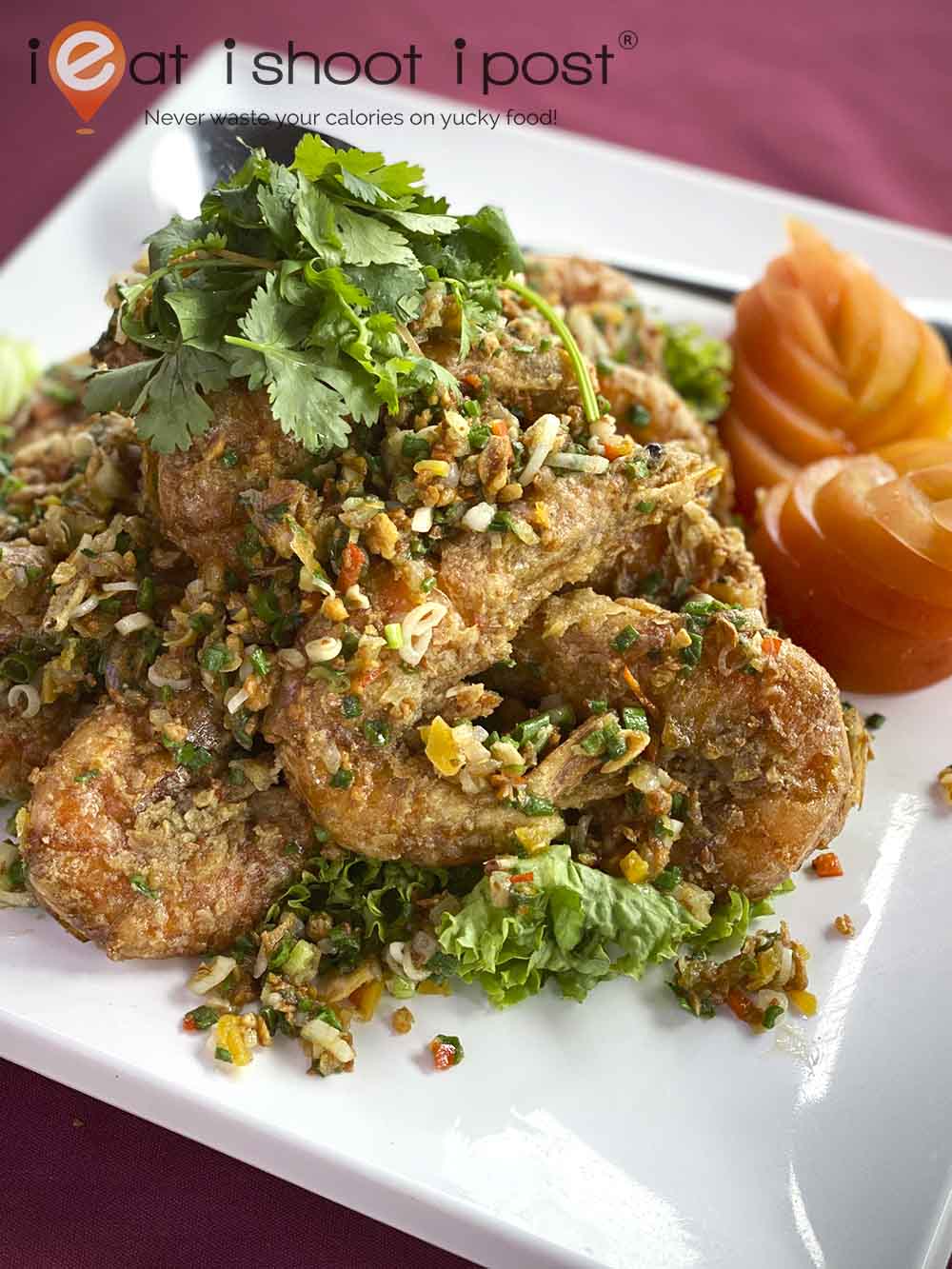 I liked the seasoning for the dish but felt the prawns were a tad oily. Would be lovely if they were light and crunchy. 3.5/5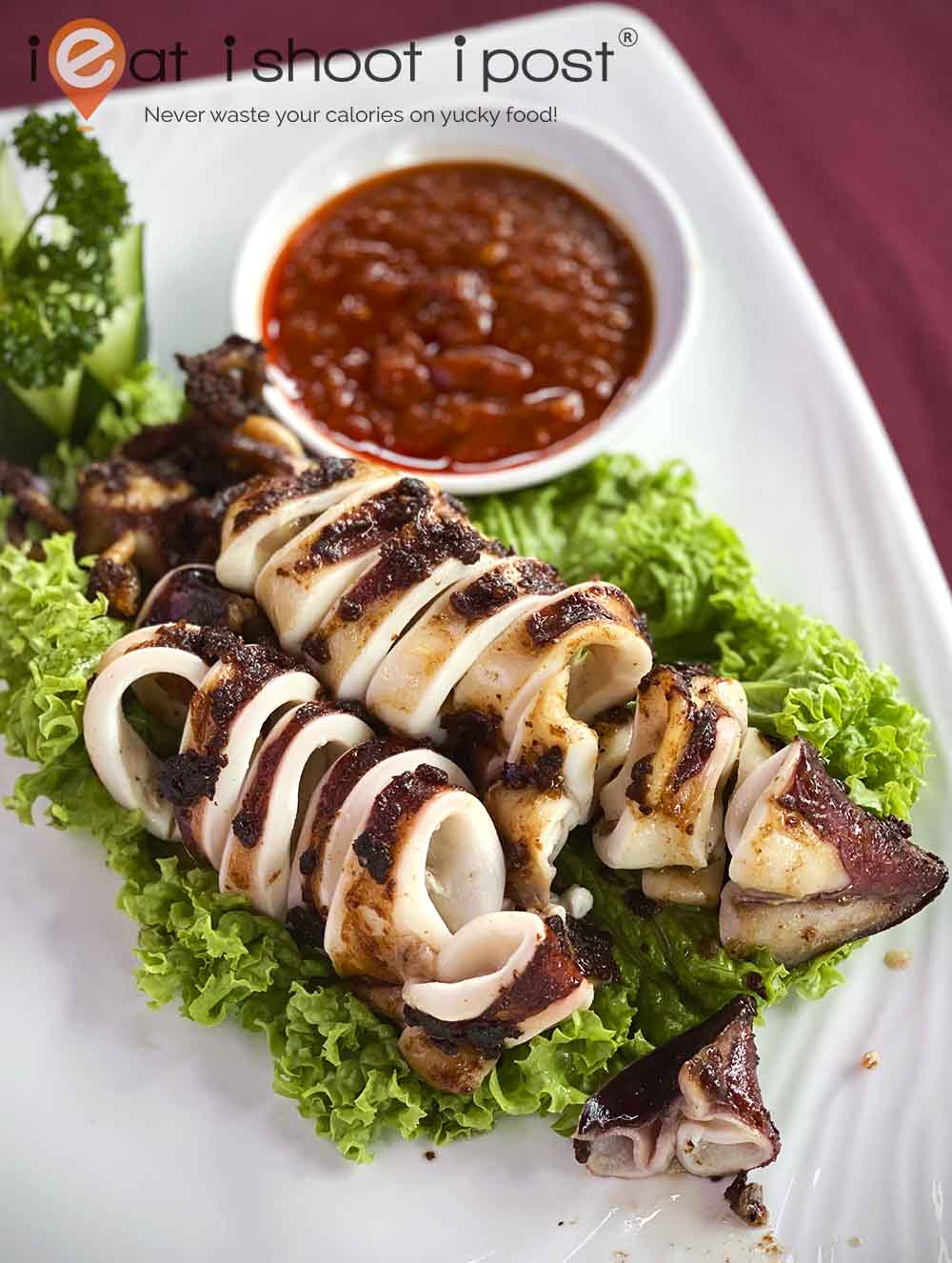 Nice dish but $38 for two squids is a tad pricey (although they tell me they use fresh squids). The squid lacks that smokey wok flavour like the one at Eastern House of Seafood. 3.5/5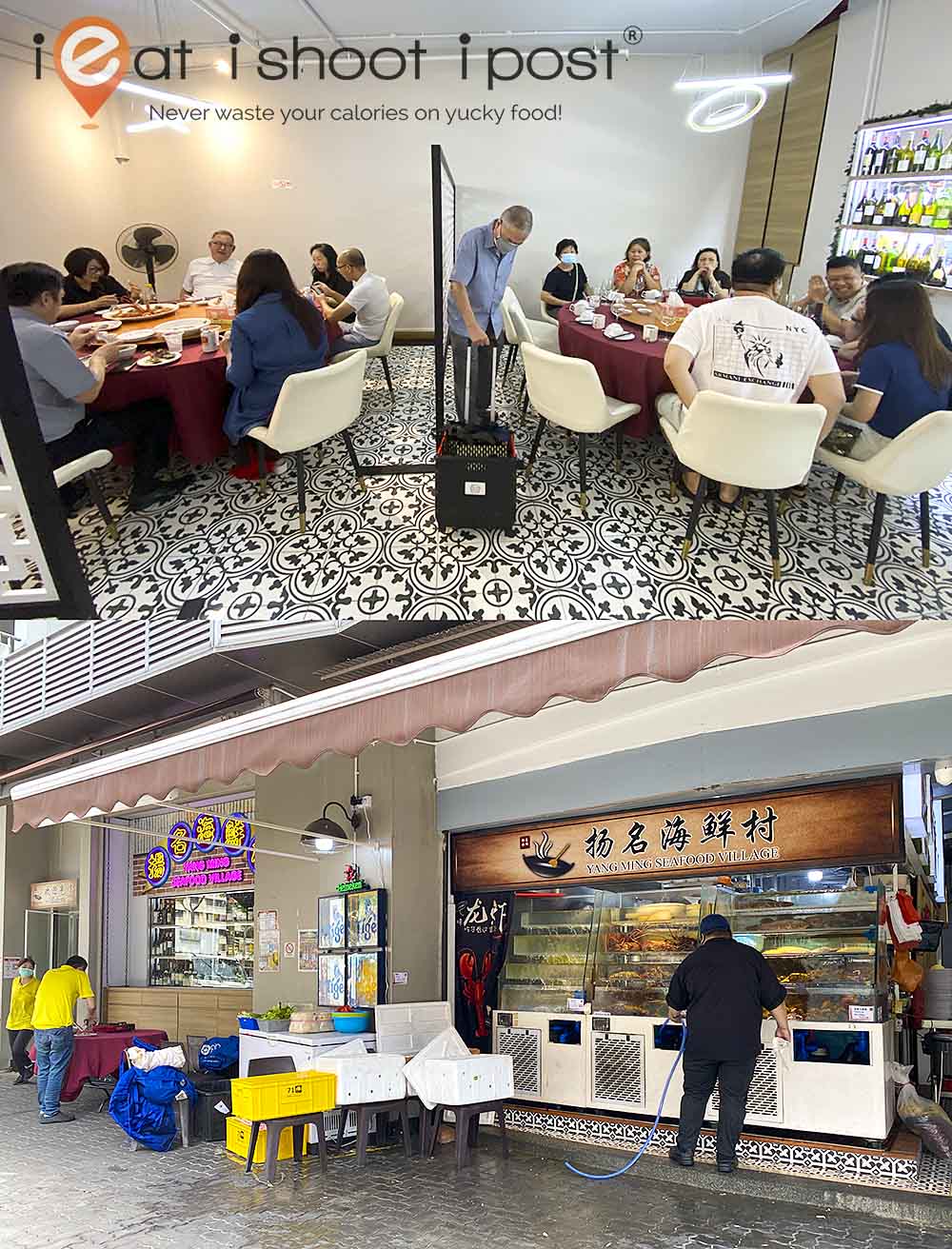 The outlet is large and spacious with plenty of tables in the shared canteen area as well as air-conditioned rooms with several tables which you can book.