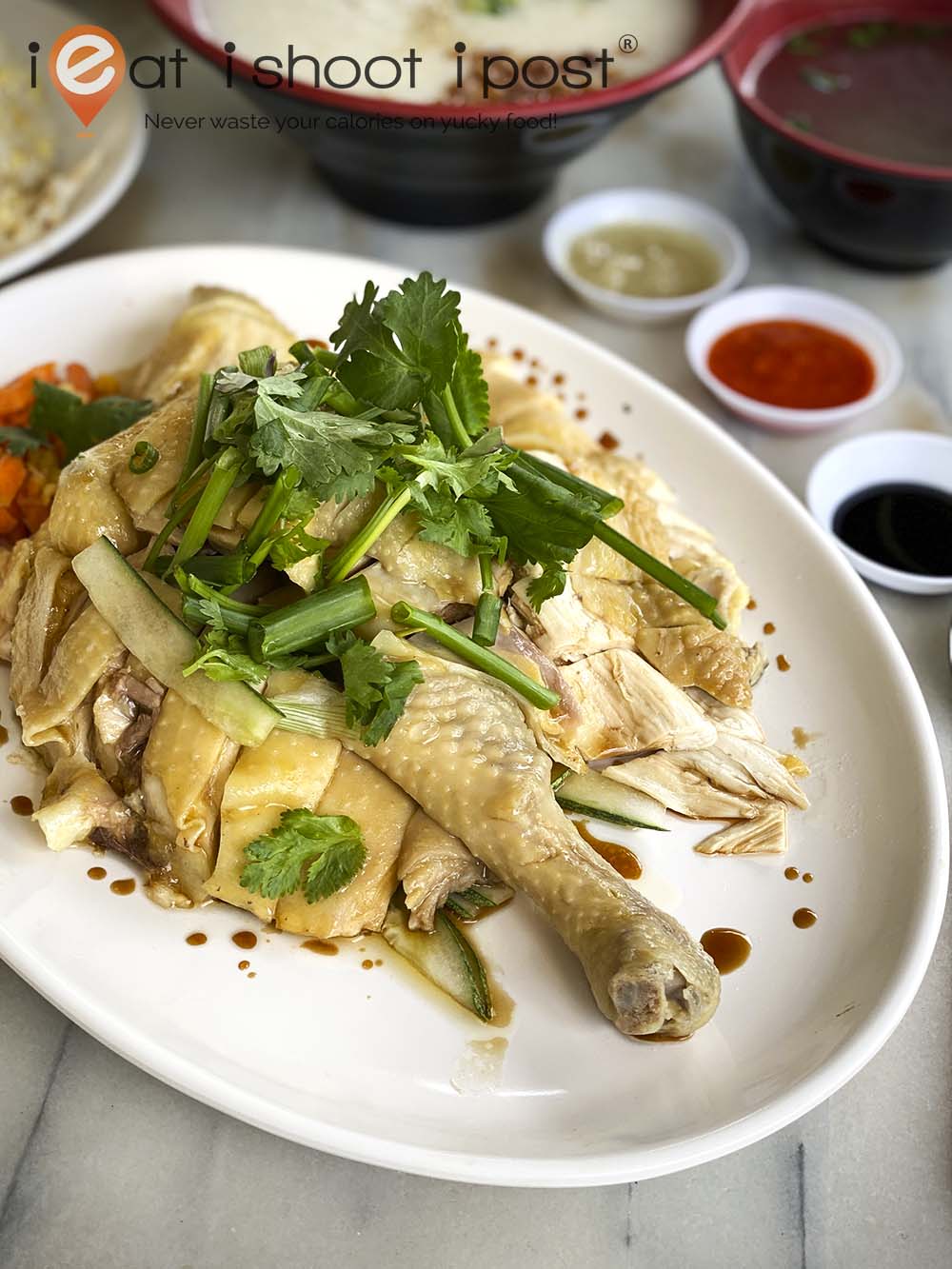 It is not every day that you see a petite young lady chopping chicken at a chicken rice stall. But Natalie Lee, isn't just any petite young lady.  She happened to have grown up around chicken rice, since she is the daughter of the founder of the famous Five Star Hainanese Chicken Rice.  Although her father had sold his stake at Five Star a decade ago, she has decided to revive her parents' legacy by teaming up with brother Lex to start Ah Five Hainanese Chicken Rice.
It has only been less than a year but they are already getting quite a following and were even recognized for their efforts at the inaugural World Gourmet Summit Hawker Series Awards as one of the upcoming Young Hawkers.
It's a family affair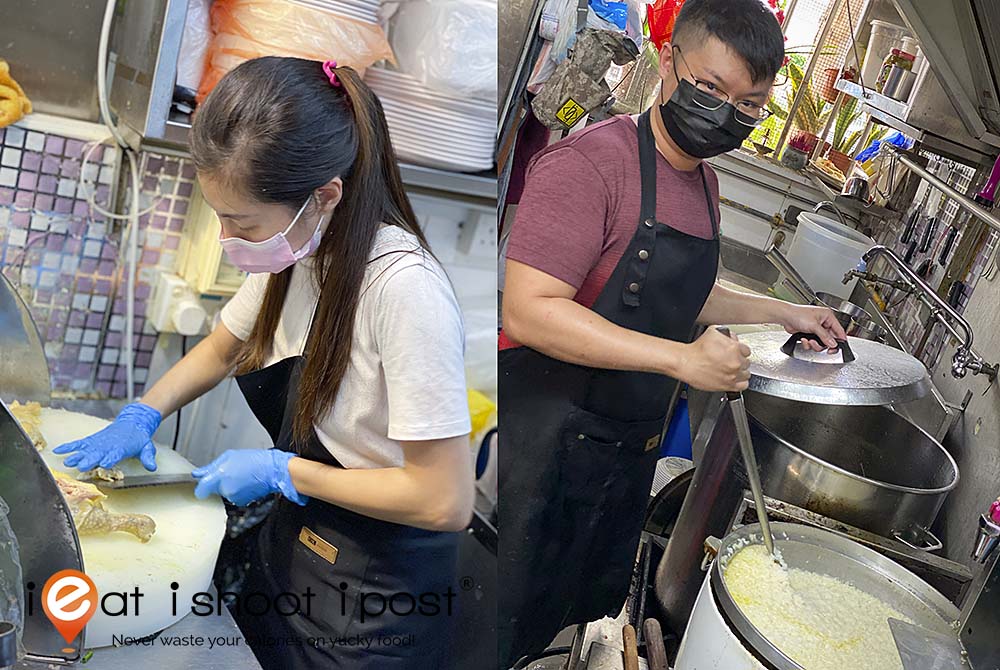 While Natalie is the poster girl at Ah Five, it is really a whole family run business with mom (June Ng) still helping out in the store and dad (Mr Lee) keeping an eye on things.  Brother Lex is in charge of cooking the chicken, rice, porridge, and the wok-fried rice. It was really Lex who got the family behind this venture when he initially wanted to start a fried rice stall at the present location.  The family thought that since they have expertise in Chicken Rice that he should do special fried chicken rice.  One thing led to another and  Natalie finally decided to quit her job in Intellectual Property to help out in the family business instead.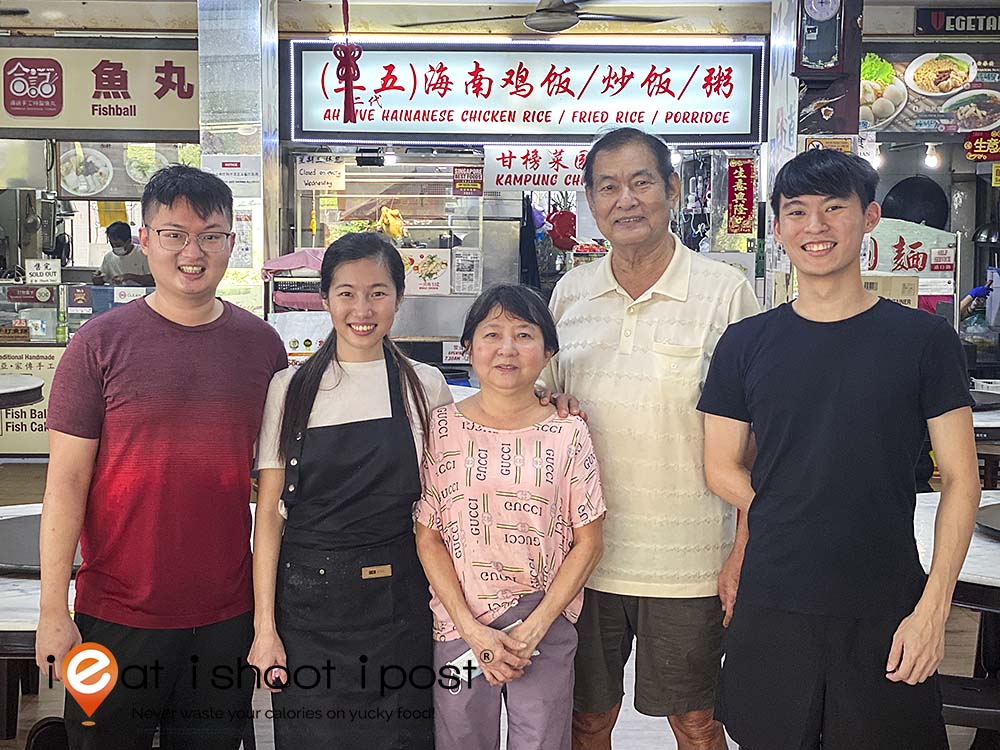 When asked who makes the final decision in the business, Natalie was quick to say that everyone has a say!  Recently, they had to make the tough decision to raise prices due to the chicken ban from Malaysia. Her parents wanted to absorb the price increase since they have many customers who are retirees, but the younger Lees felt that they really needed to cover their costs and hoped their patrons will understand. Although it was decided that they will increase their prices slightly, once the decision was made, everyone was supportive!
When asked about marriage, Natalie says she's focused on building the business at the moment and quips that mom has been actively pushing away or maybe filtering suitors while taking orders. So, it looks like anyone who is interested will need to appease the potential mother-in-law first! (Always helps to appease the MIL)
Kampung versus Broiler Chicken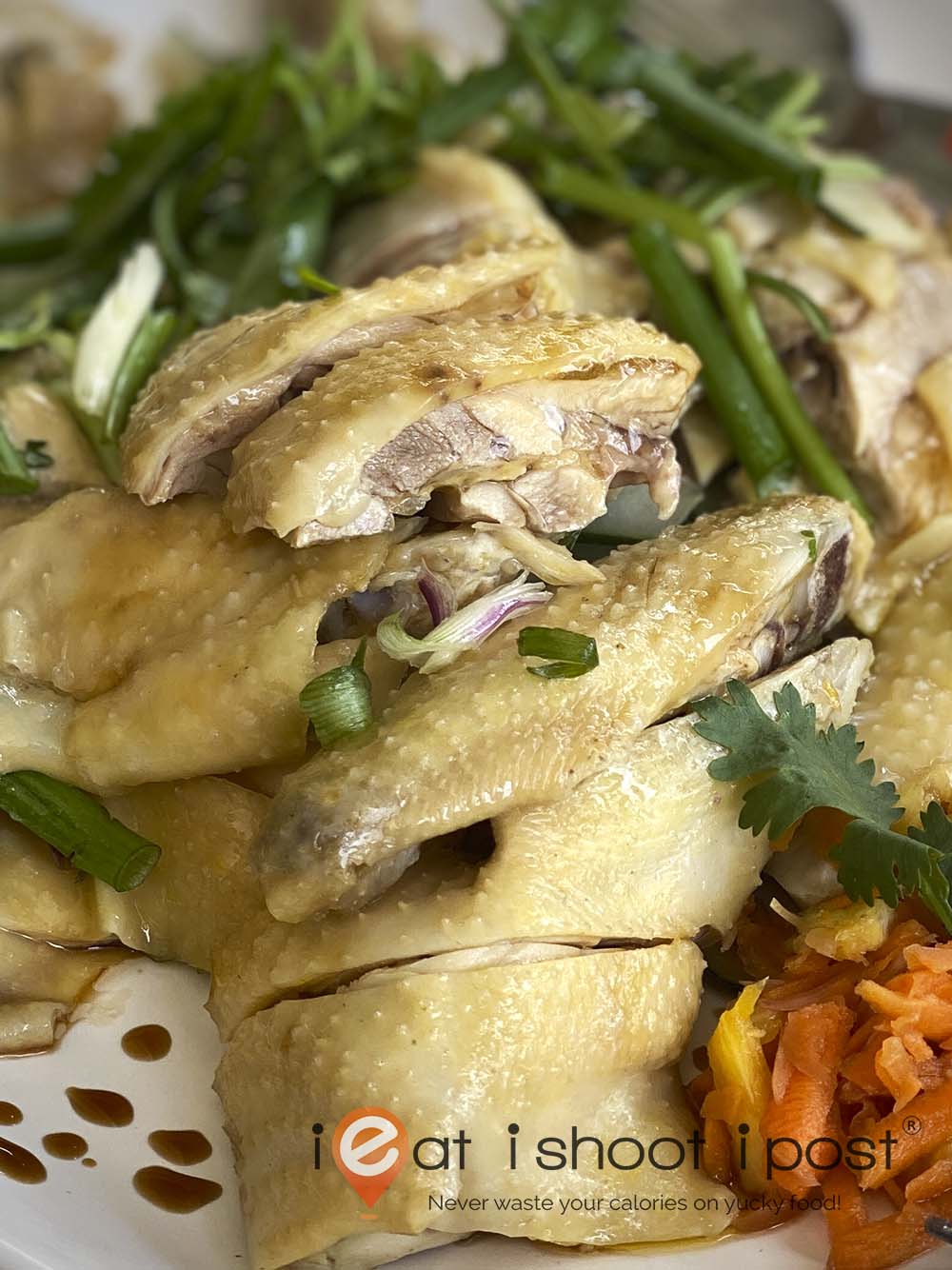 When I first wrote about Five Star Chicken Rice in 2008,  they were already famous for serving "Kampung" Chicken.  Most chicken rice stalls have always been using the normal broiler chicken up till around 2000 when they started farming a different breed of chicken which was marketed as "kampung" chicken.  Five Star was one of the first to introduce "kampung" chicken as an alternative to the broiler chicken.  By 2006, there were already a few other chicken rice stalls who are also selling kampung chicken rice.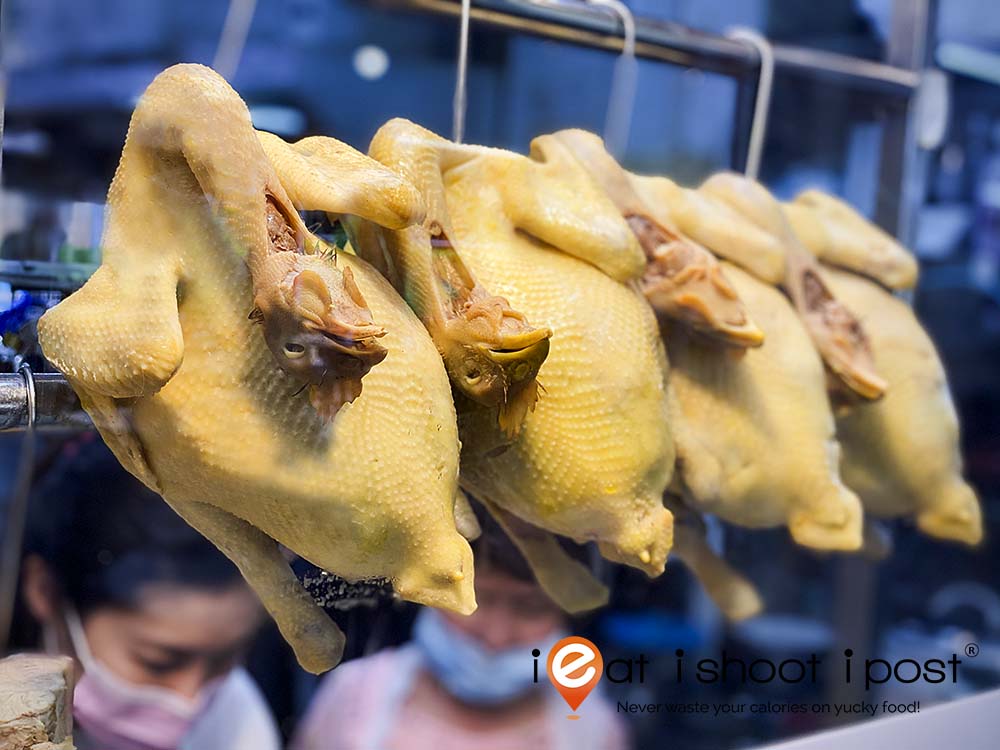 Kampung chicken is now very much a mainstay in our local chicken scene.  It is leaner and more expensive than the broiler, but proponents of it like its more robust flavour and resilient skin.  After the initial flurry of excitement over kampung chicken rice, the dust has more or less settled and people who prefer kampung chicken know where they can satisfy their chicken rice craving.
With the lifting of the ban on kampung chicken exports from Malaysia, we might just see another wave of interest in kampung chicken rice, and some chicken rice stalls may convert to using kampung chicken instead of frozen broilers.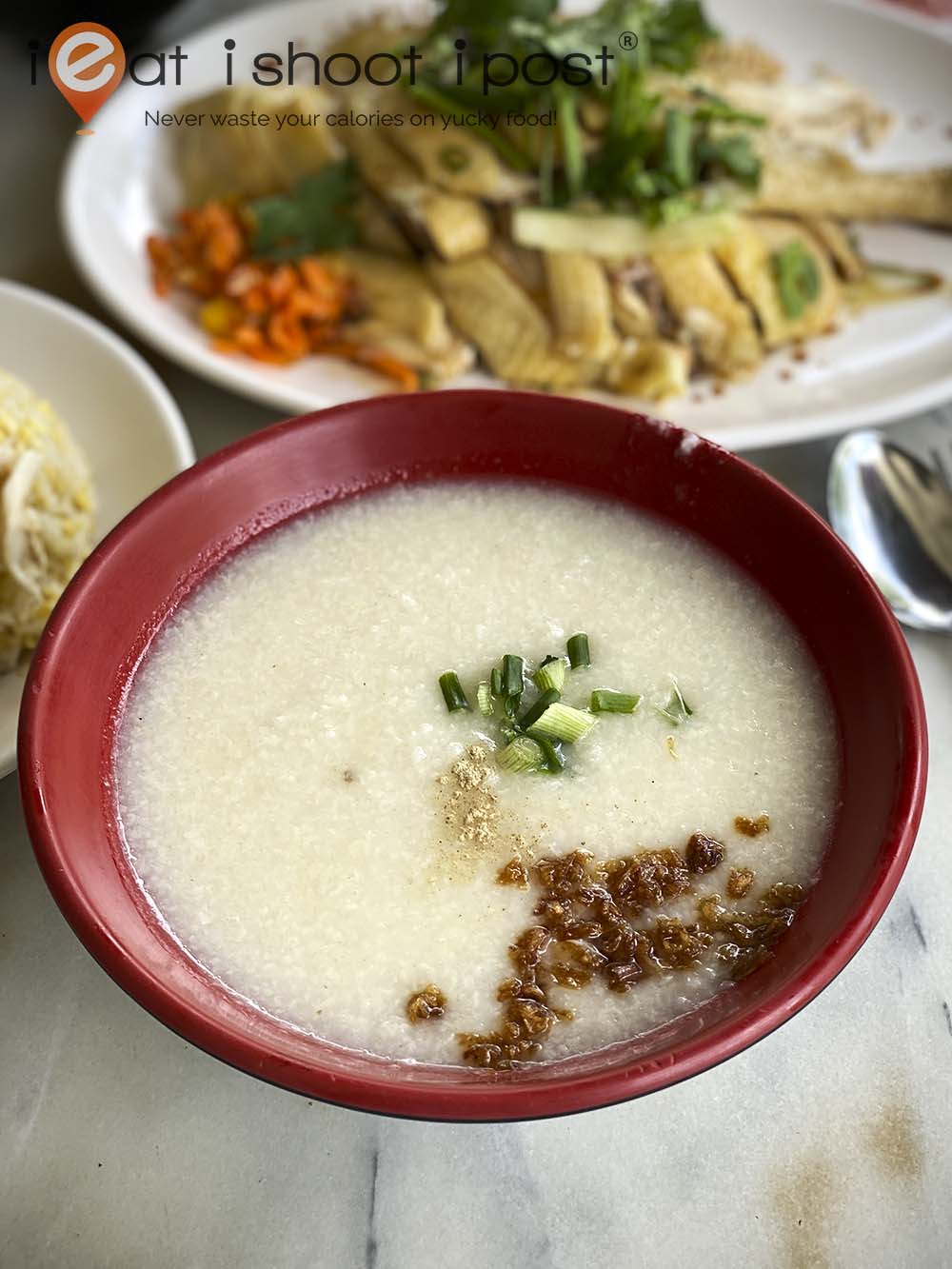 If you are a fan of "traditional" chicken rice, then you will like the version at Ah Five.  The kampung chicken is flavourful and has some bite and it is served only with a drizzle of soy sauce such that you can still savour the flavour of the chicken itself.  If what you like about white poached chicken is something tender, juicy and drenched in sesame oil and soy sauce, then this is not for you.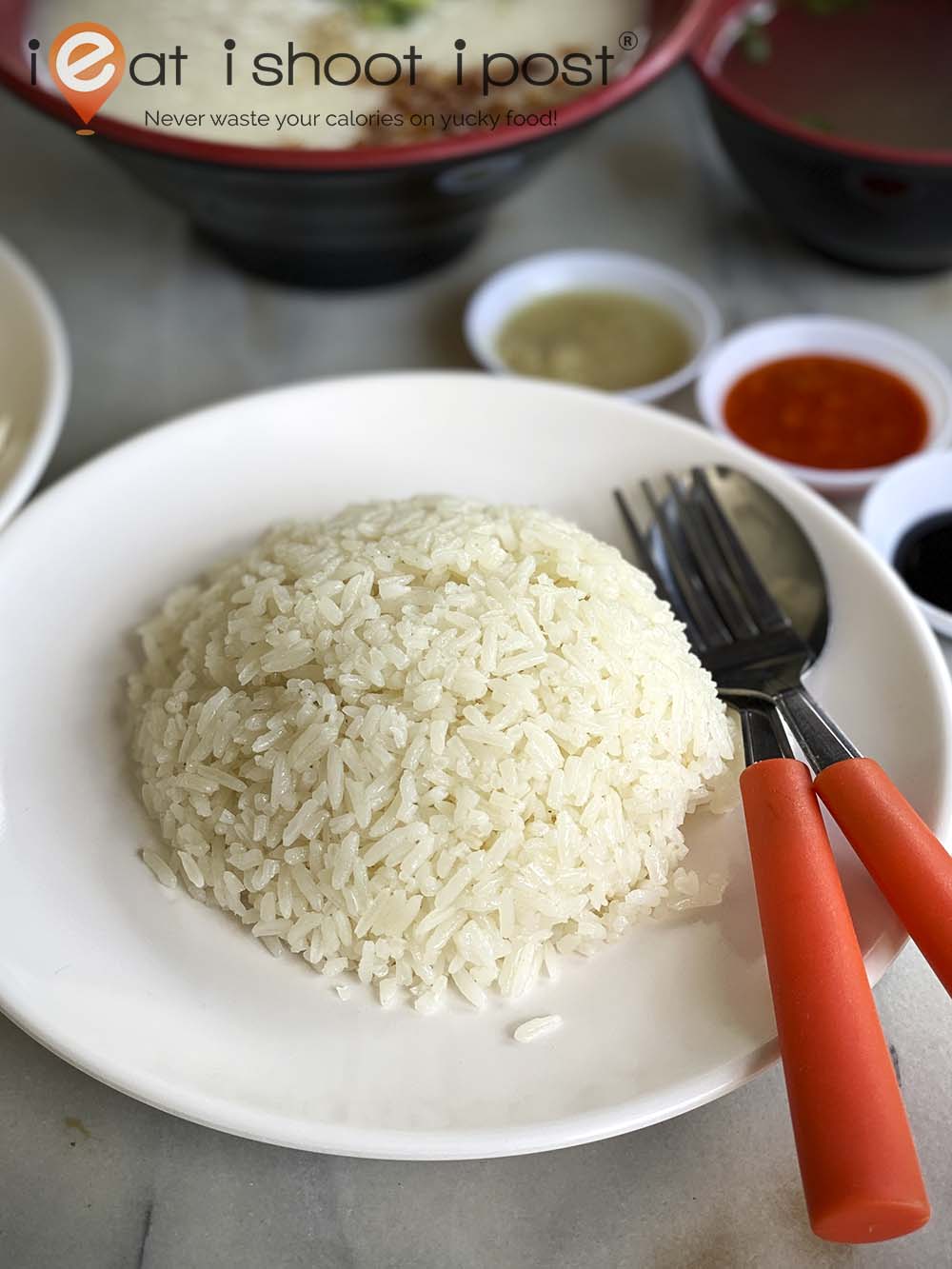 The rice is fragrant and not oily.  Personally, I'd prefer if it was slightly more unctuous but this is a rice which you can eat on a regular basis.  The porridge is very nice and has a good flavour as it is made with chicken stock.  4.25/5
Diversifying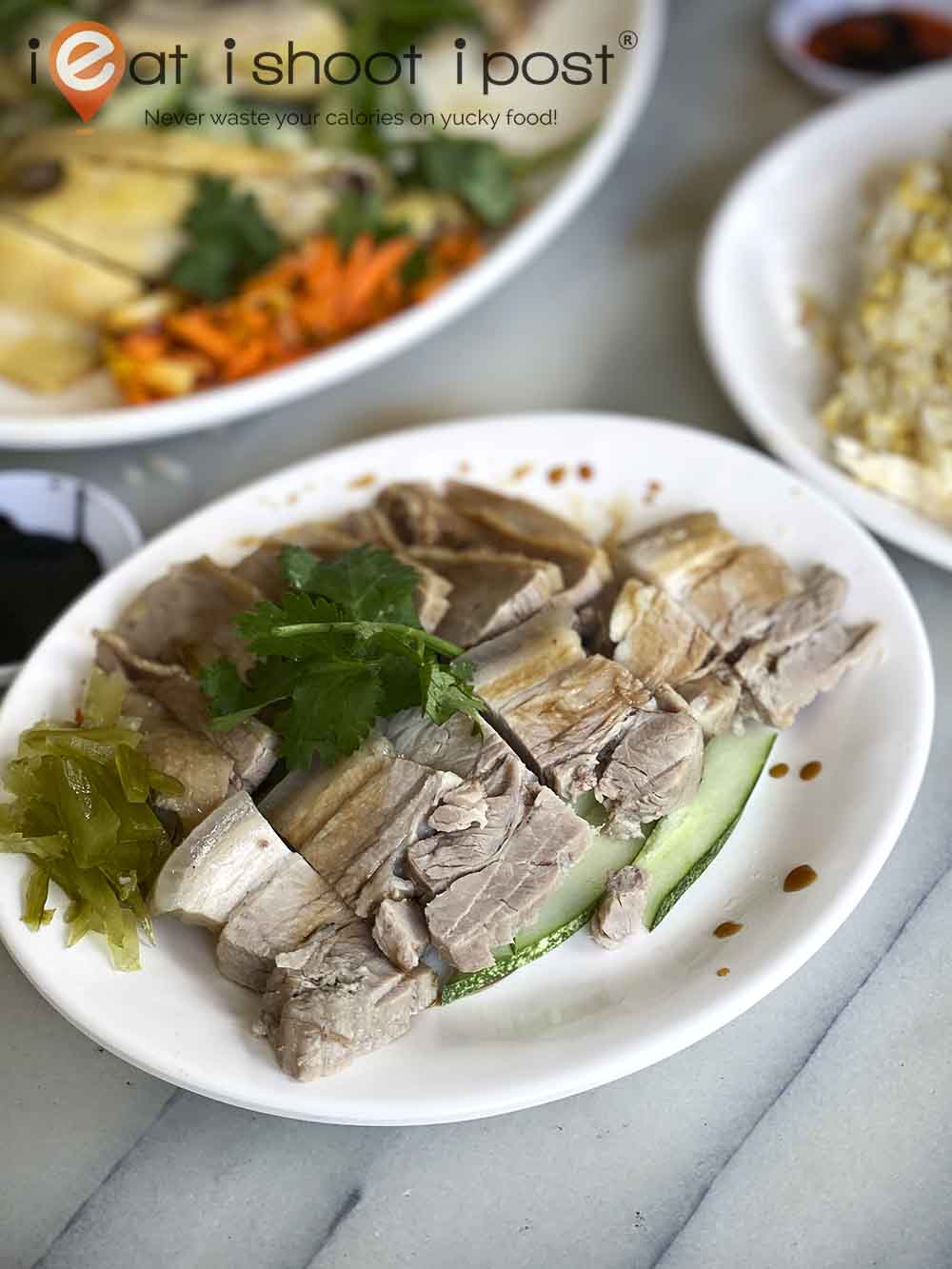 When they banned chicken exports from Malaysia, Natalie added white salted duck to the menu.  It's nice but I am not a fan. Lisa quite like it as the meat is tender and not gamey in flavour.  Sometimes, they also do salted pork as well.
Why Five?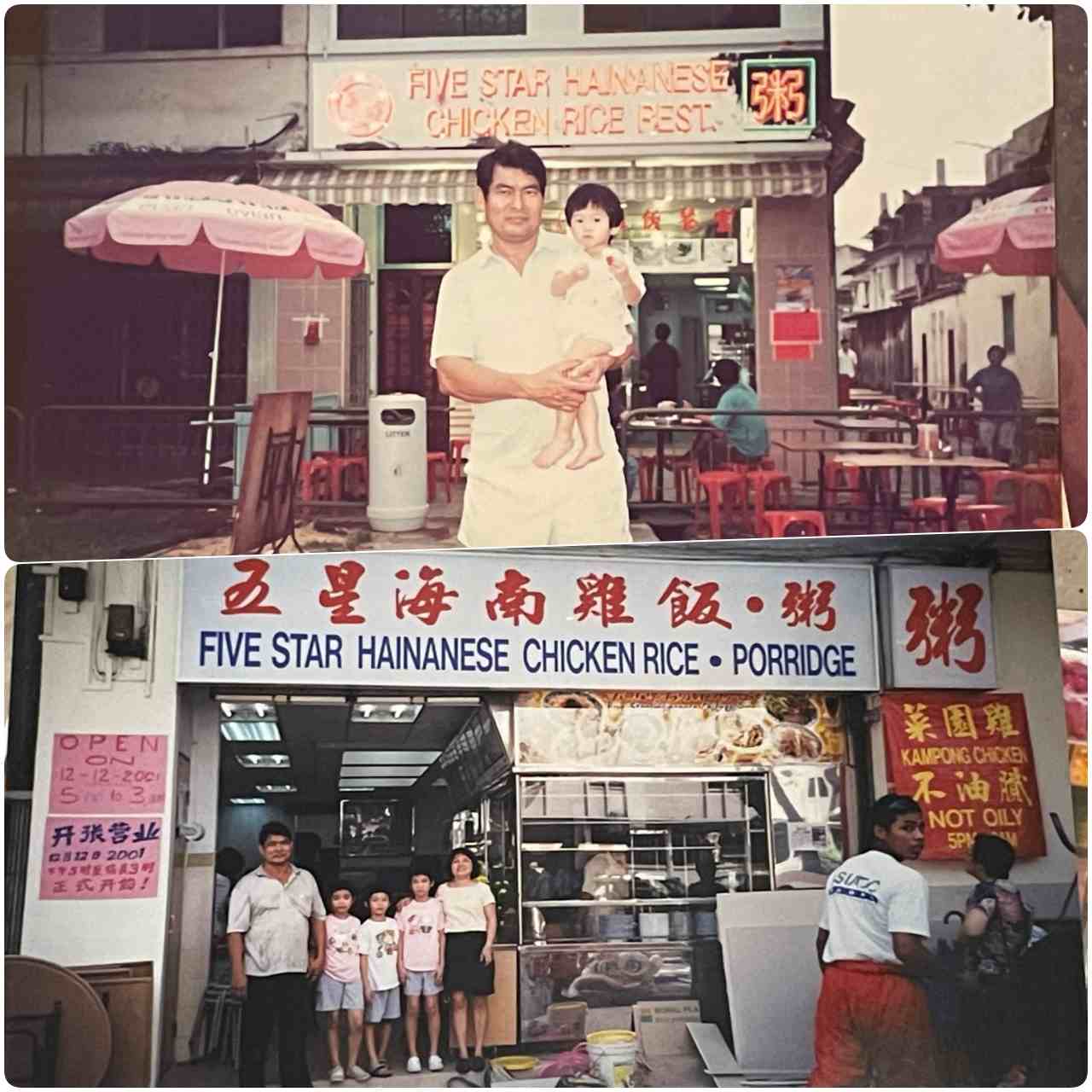 The number five seems to hold something dear to the older Mr Lee. Himself, being the 5th child in his family and in the initial years, he started his F&B business amongst five siblings.  And come to think of it, his own family unit also has five members! Daughter Leire is not part of Ah Five Chicken Rice.
Conclusion
It is good to see this next-generation hawker carrying on a family legacy.  If you grew up eating chicken rice prepared by a Hainanese grandmother, you will enjoy this chicken rice where you can really taste the original flavor of the chicken.