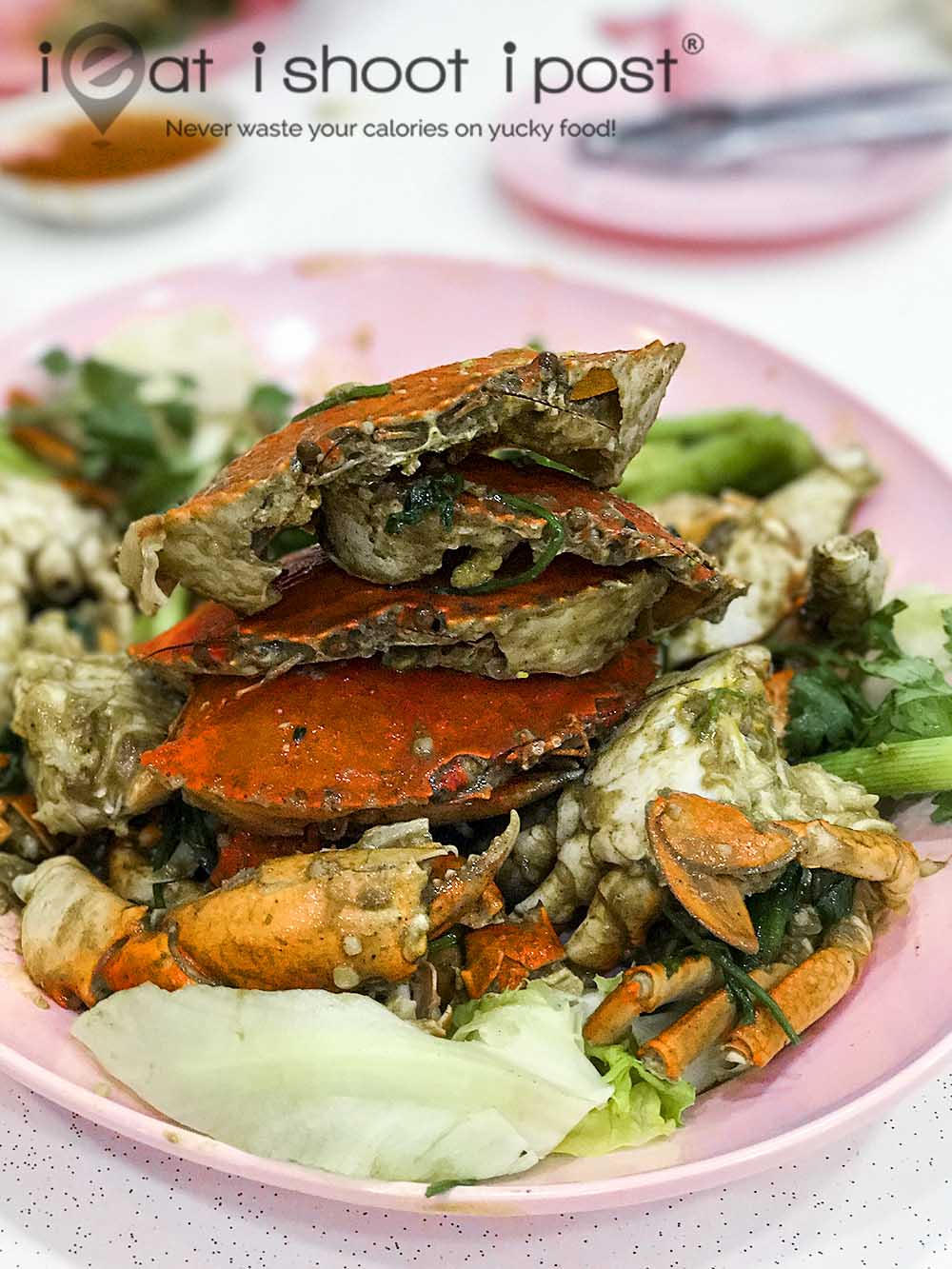 JB Ah Meng burst into our Zi Char scene in 2009 with their white pepper crabs going for $20 for 3 .  I still remember reading about them in the forums and promptly made my way down to sample the food.
They have made great strides since then and even gotten themselves listed in the Michelin guide as a Bib Gourmand restaurant in 2016.  That same year, they moved to new and bigger premise but for some reason did not get into the Bib gourmand list this year.  I have eaten there several times since my blog post but this is the first time at their new place.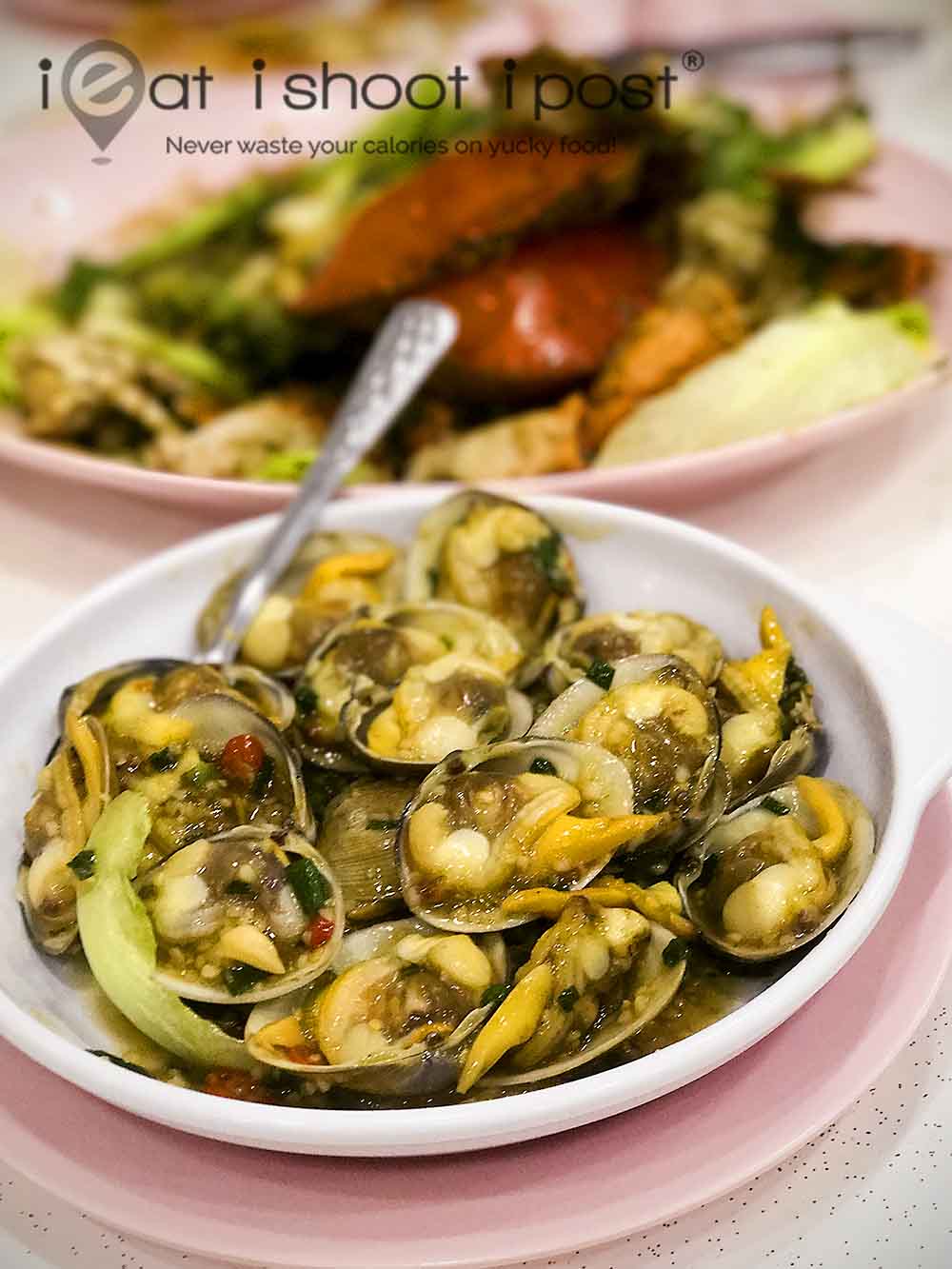 One big reason for JB Ah Meng's success, aside from the quality of the food, is that they are opened till 2.30am in the morning.  By providing tasty zi char at reasonable prices late into the night, they fill a very important niche in our local food scene.  This is the time when chefs who have shut their own restaurants for the day finally get to eat to chill out after an exhausting day.  It's no wonder that their walls are peppered with photos of famous chefs both local and foreign!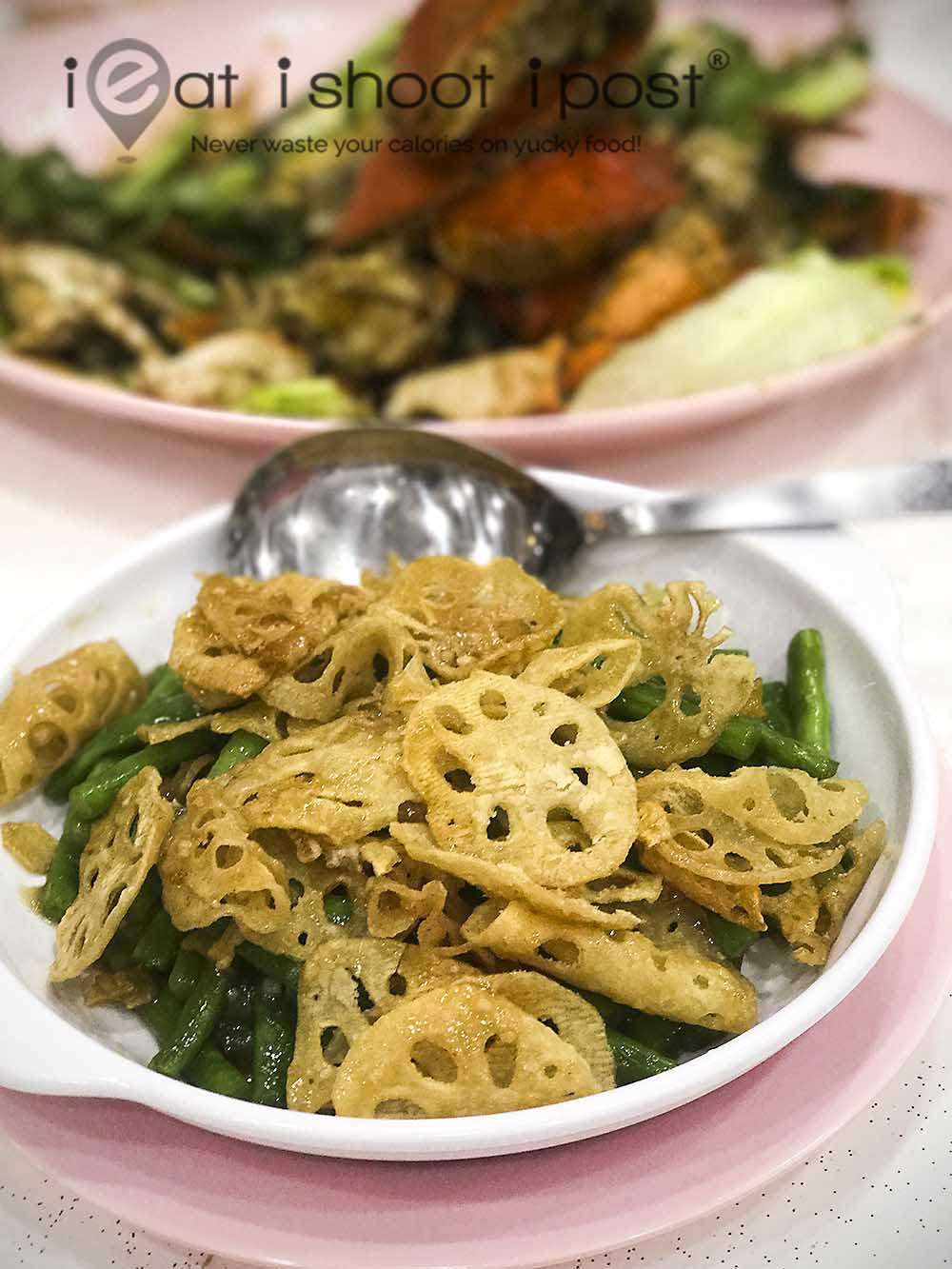 Their white pepper crabs have, predictably,  risen in price since 2009.  We paid $51 for four small sri lankan crabs.  They might be small but they were full of meat and some of them were double shell crabs which have that nice layer of new shell forming under the old.  The white pepper crabs as still very good and one of best I have come across.  4.5/5 
The other must try dish is their san lou meehoon which is wonderfully crispy on the outside and deliciouly chewy on the inside.  San lou (三楼) refers to the restaurant in JB famous for the dish and not san lou (三捞)  as in the popular dish of san lou hor fun.  4.5/5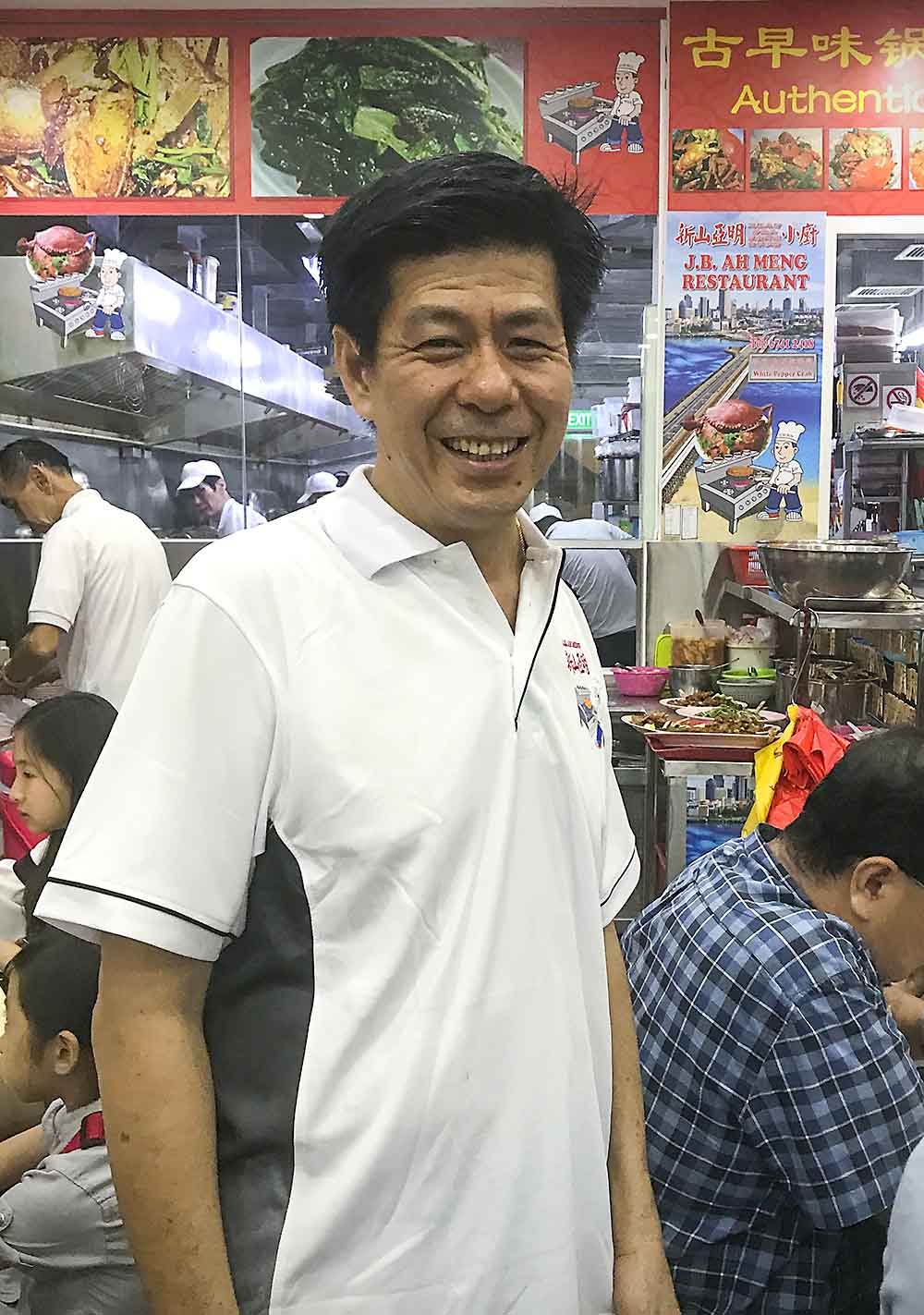 Some other dishes we tried were the lala which  are surprisingly plump and juicy.  Owner Ah Meng told me that they are from Russia and come frozen.   4.25/5.  For veggies, we ordered their lotus roots fried with snake beans which were also very good.  The lotus roots where fried to a crisp and then tossed with the snake beans in a tasty sauce with just a tinge of sweetness.  4.25/5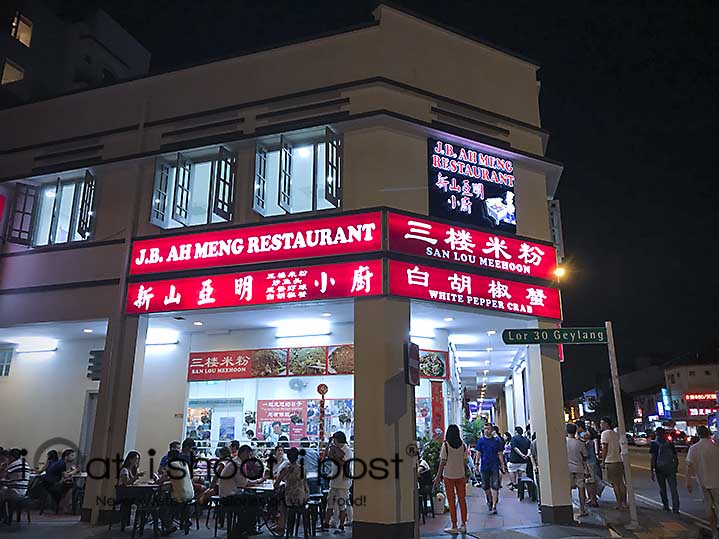 Conclusion
Great place for white pepper crabs and crispy beehoon especially if you are looking for a place that opens late into the night!  Do note though, that in my facebook post, there has been a number of not so favourable comments.  I had a very good experience, so I am not sure what happened. Perhaps there is some issue with consistency especially when it gets really crowded.  But, if you get them at a good time, the food really is very good.