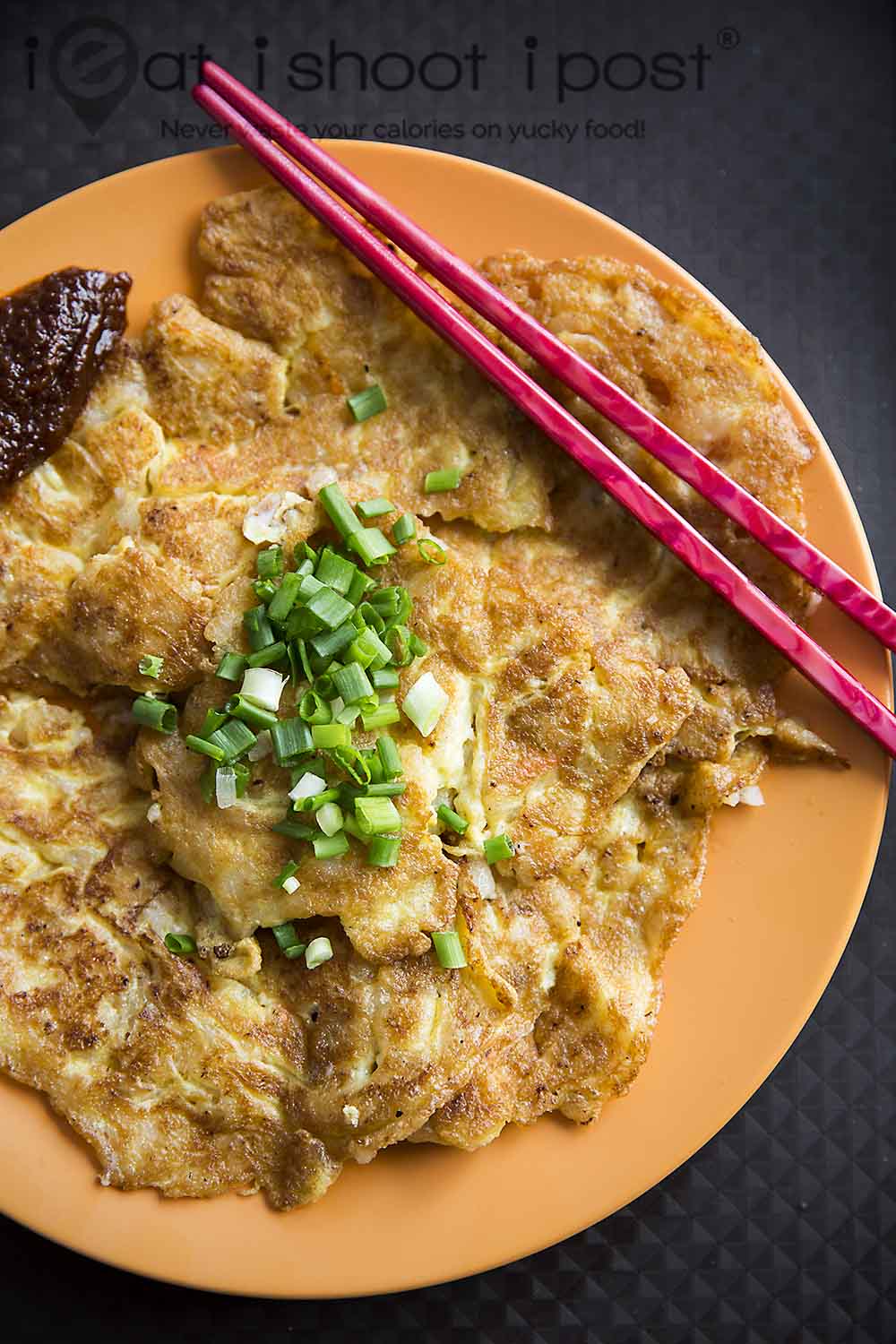 Of late, I have started re-visiting some of the hawker stalls which I have written about years ago.  When I first wrote about Chey Sua back in 2009, it wasn't that easy to interview hawkers.  In those days, social media was a relatively new and so an inquisitive blogger was greeted which much suspicion.  Nowadays it's much easier for me to have a chat with the hawkers, so I can dig up a bit more information about their history.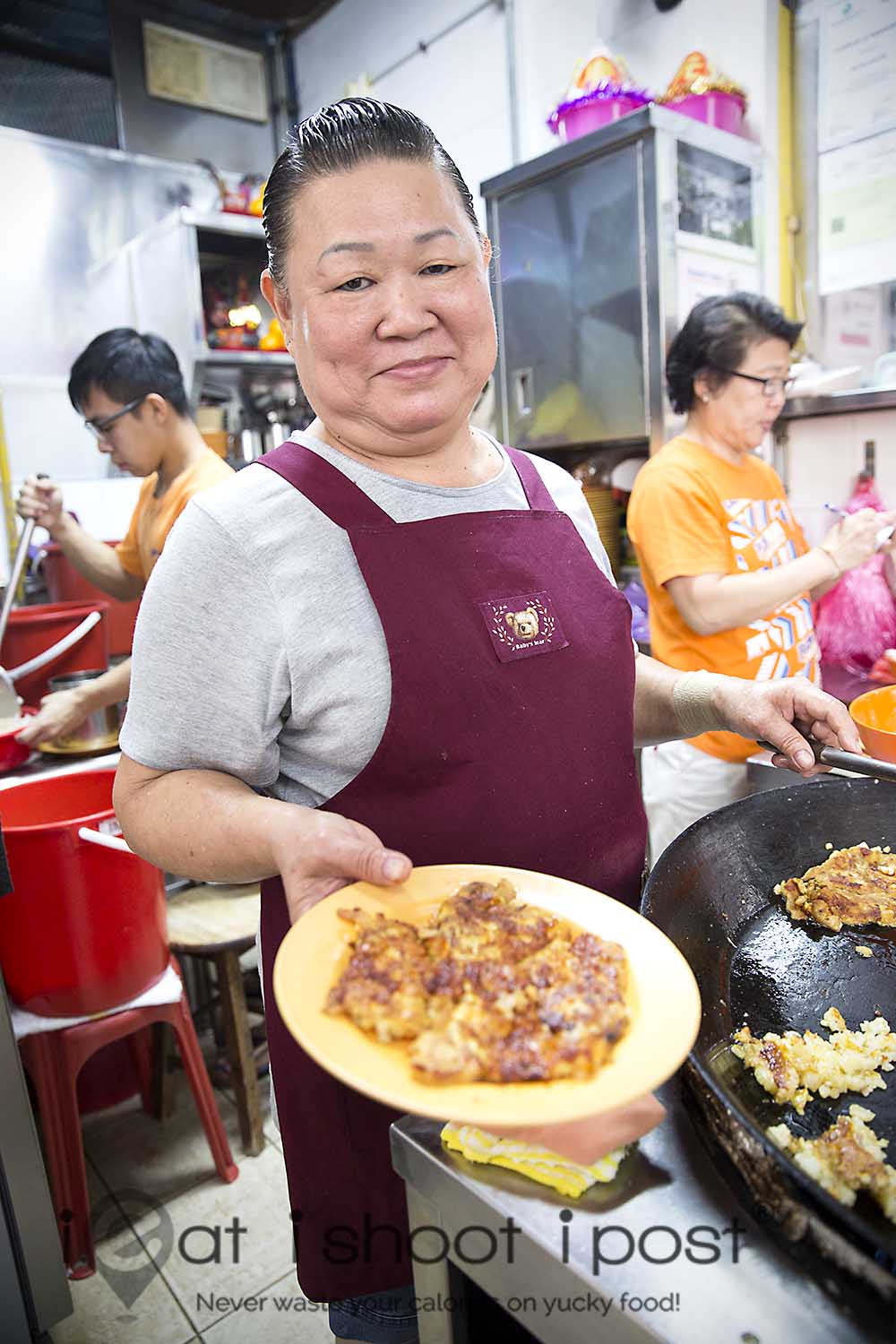 Chey Sua's story started with Mr Tay Hoe Seng selling his carrot cake from a pushcart around Serangoon Gardens circus in the 1960's.  In those days, the family would steam the carrot cake in their kampung house and bring it to the stall to be fried and sold.  In 1972, the street hawkers there were re-located to Chomp Chomp hawker centre and for a while, they were still allowed to make their carrot cake at home. At the time, they were doing so well that his wife, Mdm Ng Sock Cheng went on to open another stall at Blk 127 Toa Payoh in 1973.  So, for a short while, they had two stalls running.  However, they had to close the stall at Chomp Chomp when the authorities disallowed the steaming of the carrot cake at home and because they were not able to make the carrot cake at their stall in Chomp Chomp, they had to close the stall there.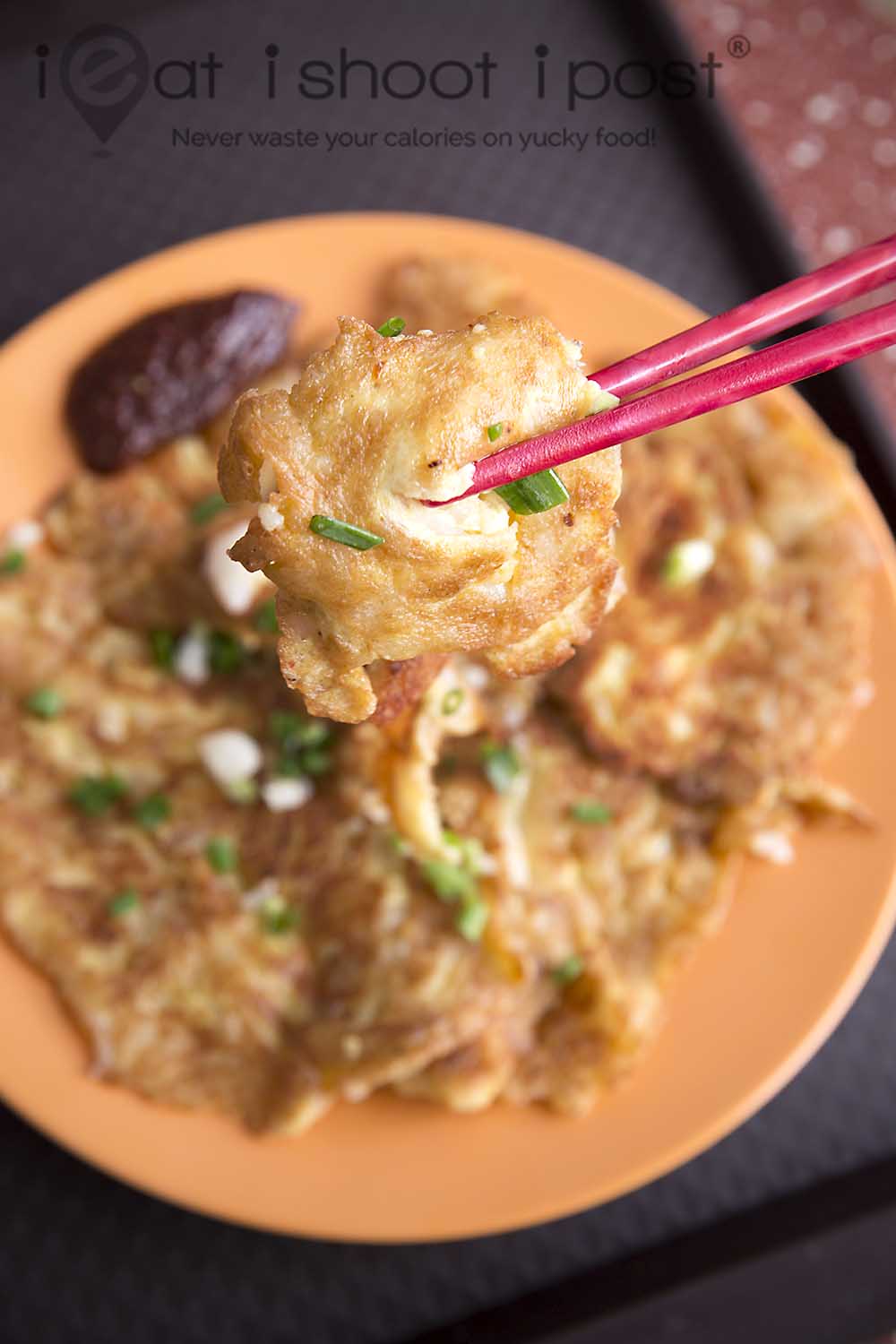 I have grown to appreciate the carrot cake here over the years.  In my previous post written in 2009,  my conclusion had been "I wonder what the fuss was all about".  At the time, I made the crucial mistake of not taking it with the chilli which I have come to appreciate subsequently!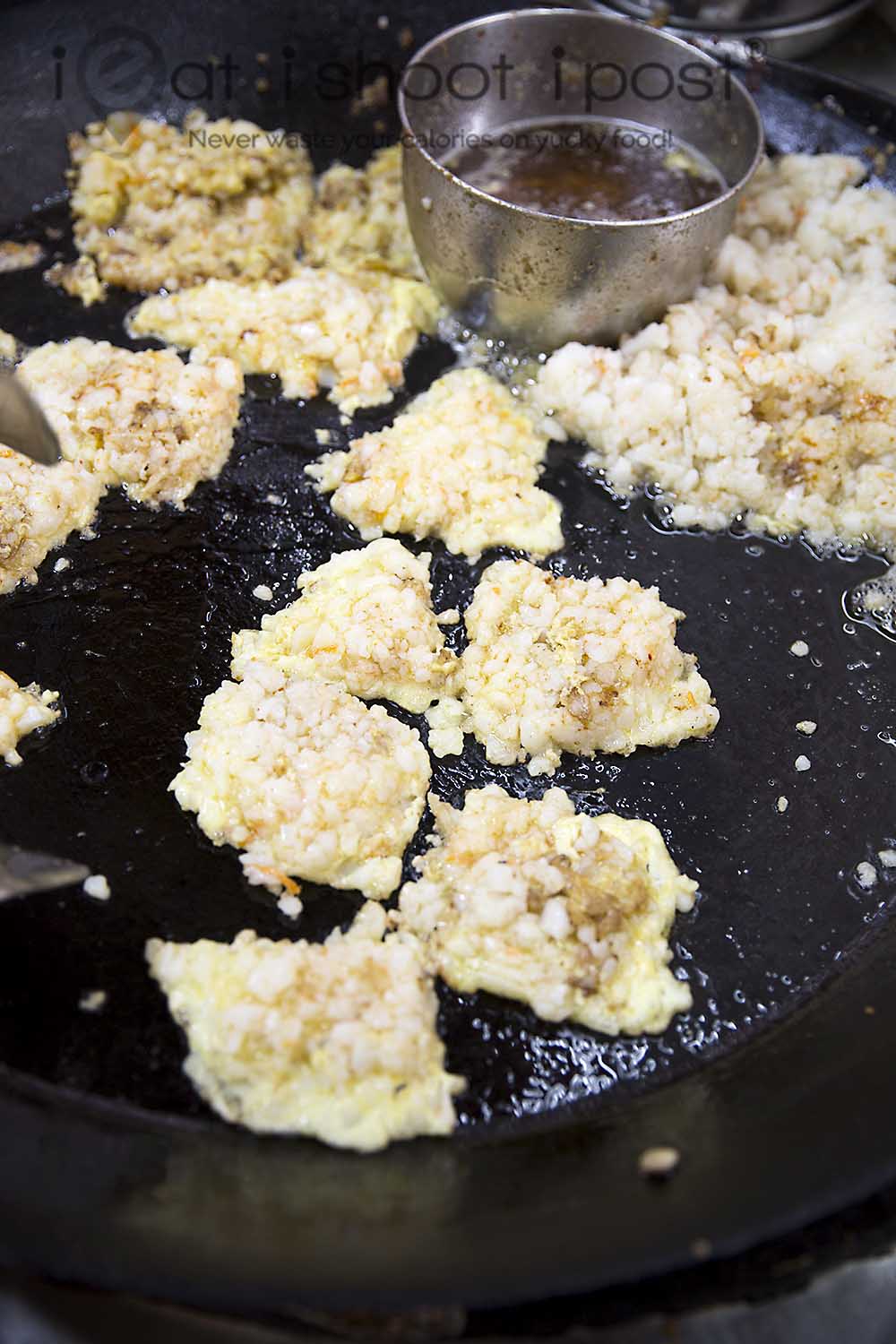 Chey Sua only has the white version of the carrot cake and they fry it in their unique style, which is in thin flat pieces which is crisp on one side.  The chilli is integral to the dish as it really adds a lot to the flavour of the carrot cake, so you have to eat it with the chilli in order to apprecate "What the fuss is all about"! 4.5/5
They are still steaming their own carrot cake which is made with carrots, not radish and the chilli is still painstakingly made on the premises.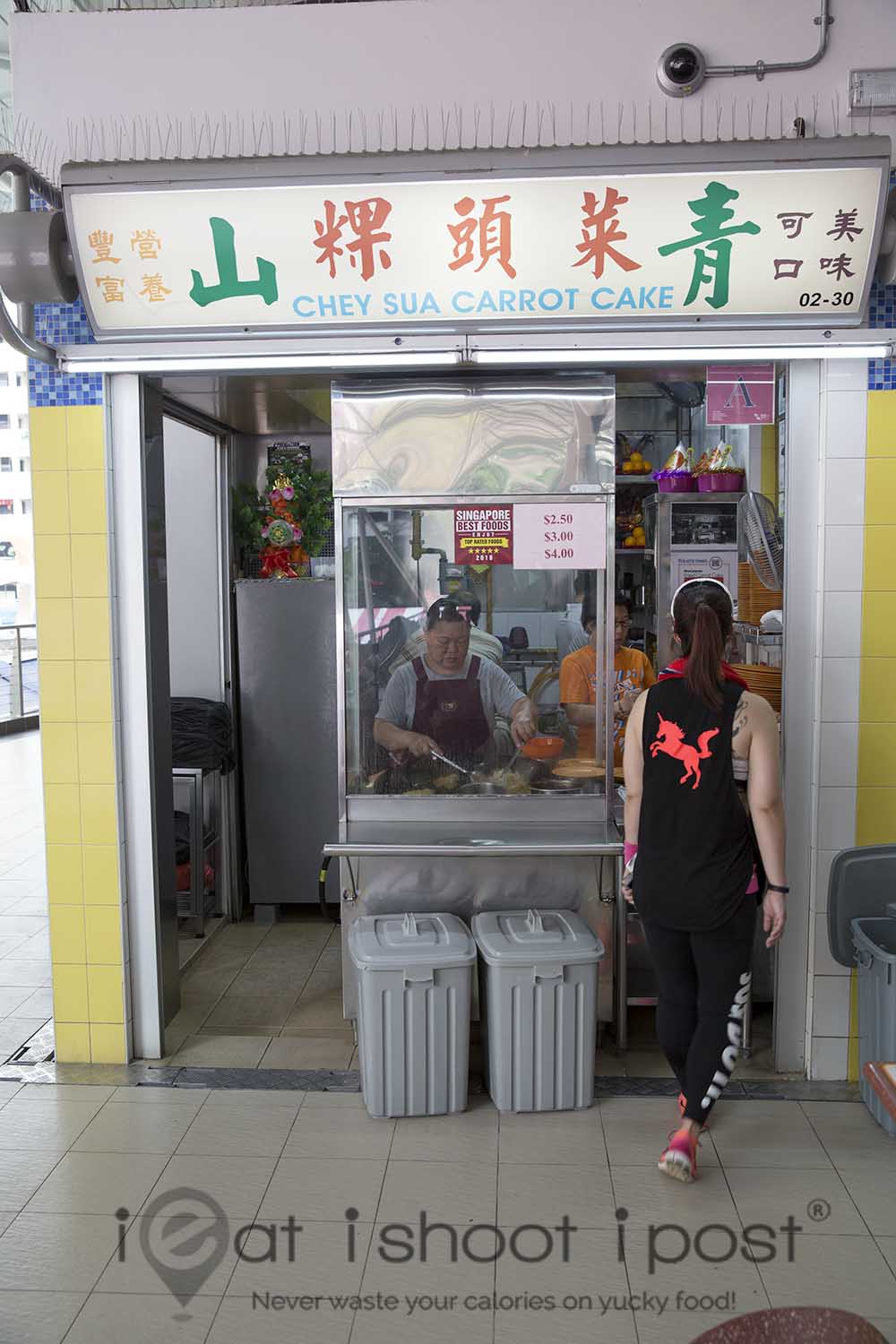 Conclusion
With it's rich heritage, unique style and widespread popularity, I still maintain that they one of the "Famous Five Best Carrot Cake" in Singapore.