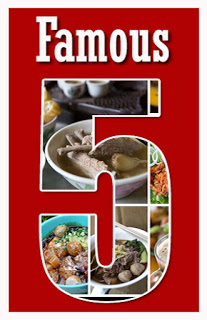 Today we pay tribute to the humble carrot cake. This is a dish which has its roots in Southern China where it started off as rice cakes. When it arrived in Singapore, the rice cake was fried with sweet black sauce which is a popular condiment in South East Asia. Then someone gave it a twist by adding adding radishes (white carrot in Chinese) to the rice cake and frying it sans the black sauce. That is, in a nutshell, how we came to have two versions of the dish!
Everyone has their own preferences. Some like it black, some like it white. Some can't decide and just order both. The more passionate hawkers still steam their own carrot cake which is quite a laborious process. However, as our pick of 5 popular stalls here shows, steaming your own carrot cake doesn't necessarily mean automatic success with the crowds. Two of the stalls featured here use commercially bought carrot cake but still manage to produce a tasty dish with their superior wok kungfu! Notwithstanding, my favourite stalls are still the ones which both steam their own cakes and fry them well. I am still hoping that in the future, some enterprising hawkerpreneur will set up a carrot cake "restaurant" where the cakes are steamed on the premise, using freshly milled rice from a stone mill and fried with plenty of smoke and passion!
Here I present five famous stalls which you can get some Carrot Cake satisfaction!
Blk 85 Redhill Lane
Singapore 150085
12pm to 12am
96410565, 64758653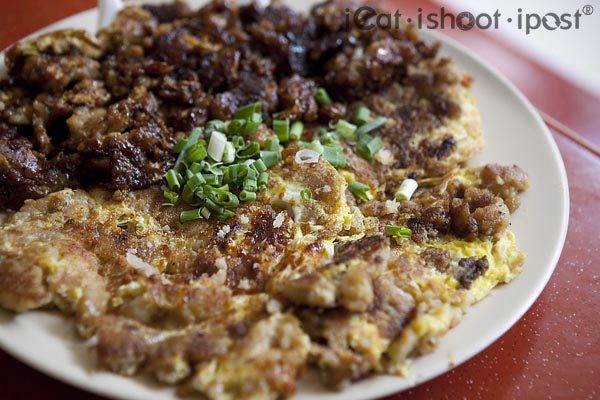 Lau Goh Teochew Chye Thow Kway
Peter Goh's father was one of the pioneers of the white carrot cake and in it's heyday, he was the undisputed king of carrot cake. Nowadays, they don't steam their own carrot cake anymore but Peter employs a special trick to make his carrot cake distinct. He uses his hand to mash the carrot cake so that its craggy surface holds more chye poh and fish sauce! Peter is hearing impaired so regulars here use a combination of pointing and improvised sign language to order their dish!
Zion Riverside Food Centre
Stall 26, Singapore 247780
12pm to 2.30pm
6pm to 11pm
Tue closed
96745483 (SMS only)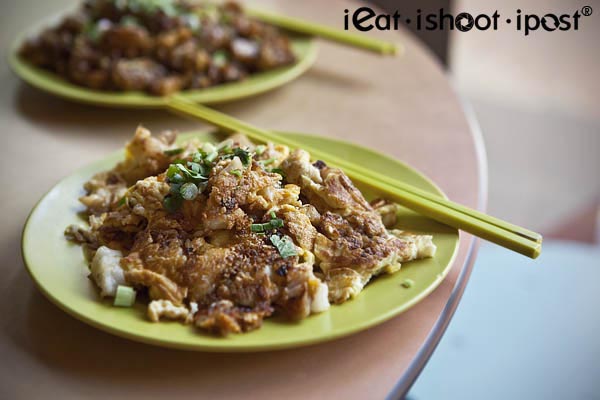 This is the only stall left in Singapore which still uses a machine to grind rice to make into carrot cake! They tell me that this is the only way to ensure that rice of acceptable fragrance and quality is used. I am still hoping for more stalls in Singapore to resurrect the art of making their own carrot cake this way!

Bukit Merah View Food Centre
Blk 115 Bukit Merah View
#01-37
7am to 2pm, 6pm to 1am daily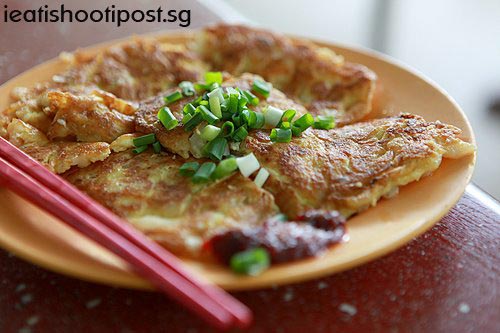 This is undoubtedly one of the most popular stalls in Singapore. They have been around for a long time and are still making their own carrot cake in small aluminum bowls. In our recent poll on facebook, this stall was recommended by the most number of people! If you are a self professed carrot cake lover but haven't eaten from Chey Sua yet, then you might as well go to Paris and not visit the Effiel Tower!
Chey Sua Carrot Cake
Toa Payoh Block 127 Food Centre
#02-30
Open 6am till 1pm
Closed Mondays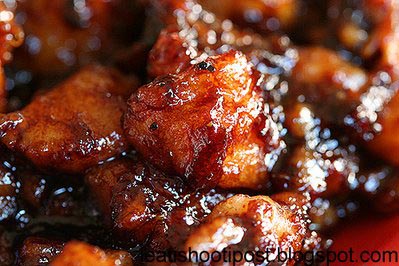 This is another very popular stall amongst our facebook fans. The stall owner doesn't make his own carrot cake but makes it up with his superior frying skills! The black version is the one that they are famous for.
207 New Upper Changi Rd,
#01-37 Bedok Interchange Food Centre,
Singapore 460207
6.30am to 8.30pm