When DBS PayLah! announced that they were going to introduce the Gula Melaka Award for the hawker with the sweetest personality this year, I couldn't help but wonder who would be nominated.
Over the many years of blogging, I've had the pleasure of meeting several hundred hawkers. While most of them are pleasant, those with truly sweet personalities are a rare find. One that immediately comes to mind is the lady at Soon Heng Hot and Cold Desserts, who has recently relocated to Margaret Drive Food Centre. However, beyond her, there aren't many that stand out.
Thanks to the DBS Hawker Awards, we had the chance to discover this charming couple from Guan Seng Carrot Cake, who could easily serve as ambassadors for the next Singapore Courtesy campaign!
Happy Customers, Happy Life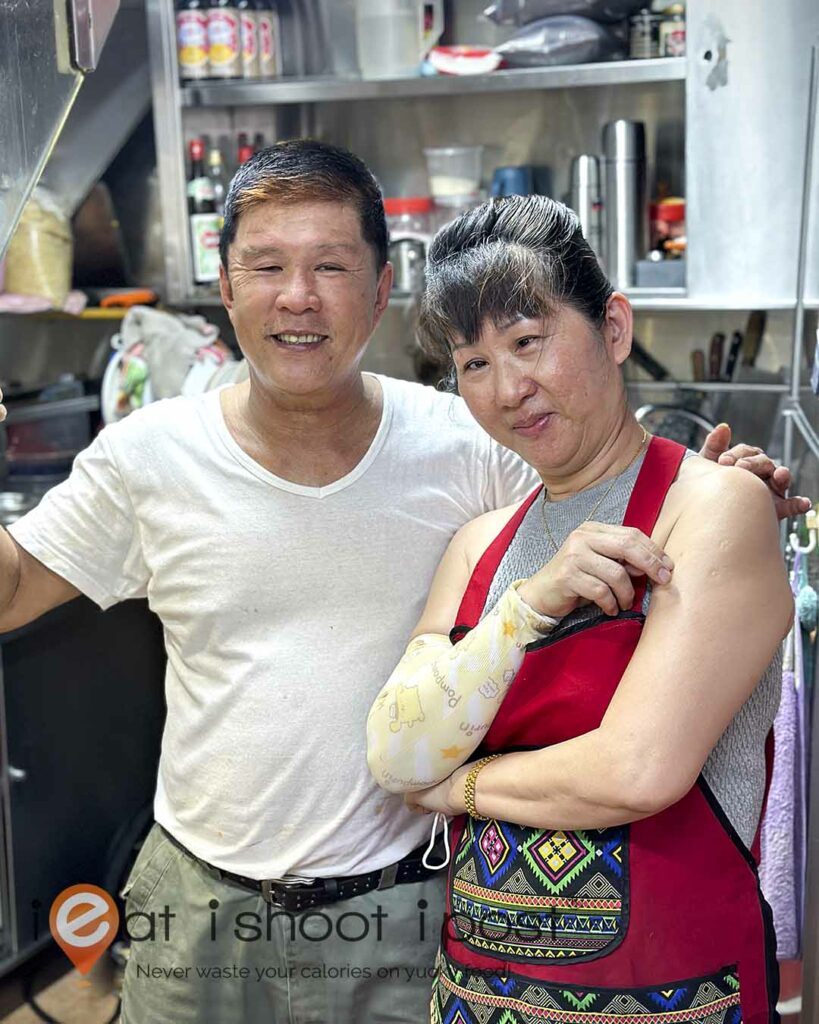 It's quite refreshing to meet a couple who find so much joy in their work. To confirm that their kindness isn't just for our benefit because we're filming them, we interviewed a few of their regular customers at the stall, and they also attest to their cheerful demeanor, even when the queue is long.
According to Mr. Ng Kim Guan, aged 64, treating customers well is one of the pillars of a successful business. Of course, the food has to be excellent, but if you want to win a customer for life, providing service with a smile is essential.
According to the husband-and-wife team, who have been running the business for 35 years. They make a conscious effort never to get angry at customers. It's not only detrimental to their own mental health but also doesn't solve anything. They've encountered difficult customers who frustrate them, but they've found other ways of dealing with them without having to lose their tempers!
A lifetime of Frying Carrot Cake
Mr. Ng has dedicated almost his entire life to the art of frying carrot cake. I was pleasantly surprised to learn that he grew up helping his dad at Bukit Merah View Carrot Cake, a stall I wrote about back in 2010. In the old days, he was also involved in milling the rice and steaming the carrot cake itself! His younger brother has taken over from his dad and is now helming that stall.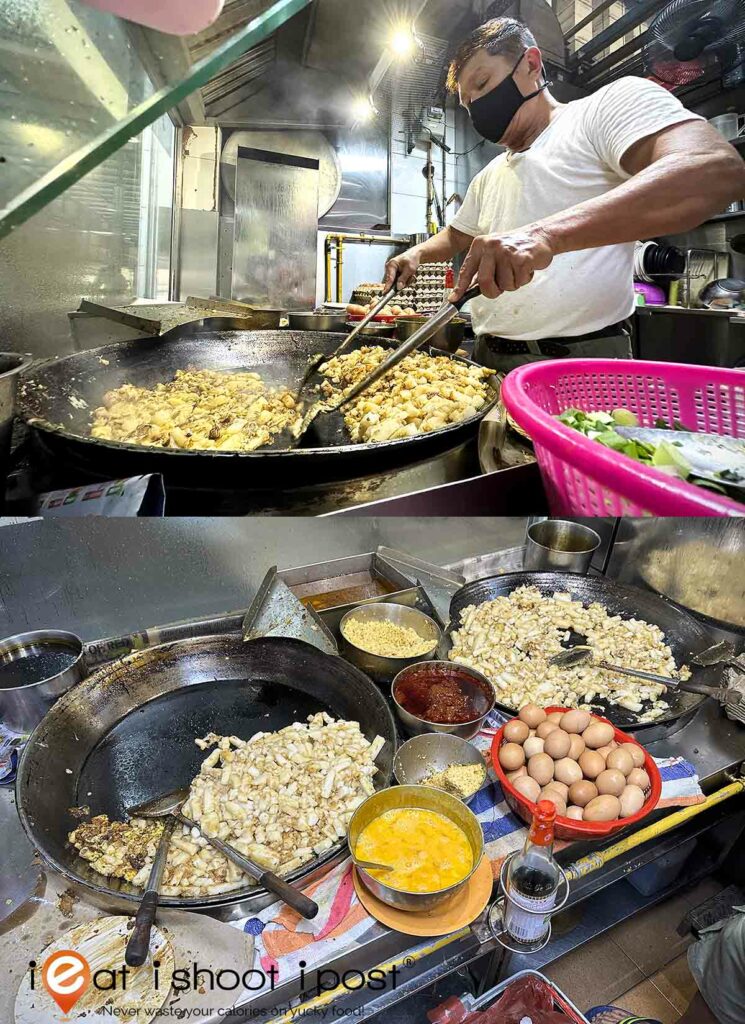 Guan Seng is one of the few stalls I know of that use two pans to fry the carrot cake. This makes a lot of sense, especially when you have to produce plates of carrot cake quickly! One pan is used for the initial fry, during which the carrot cake is cooked with fish sauce and other ingredients, and left to absorb the flavors. Meanwhile, the second pan is used to add the finishing touches to the carrot cake and infuse it with 'wok hei,'. That irresistible smoky wok aroma, which is best achieved in small batches.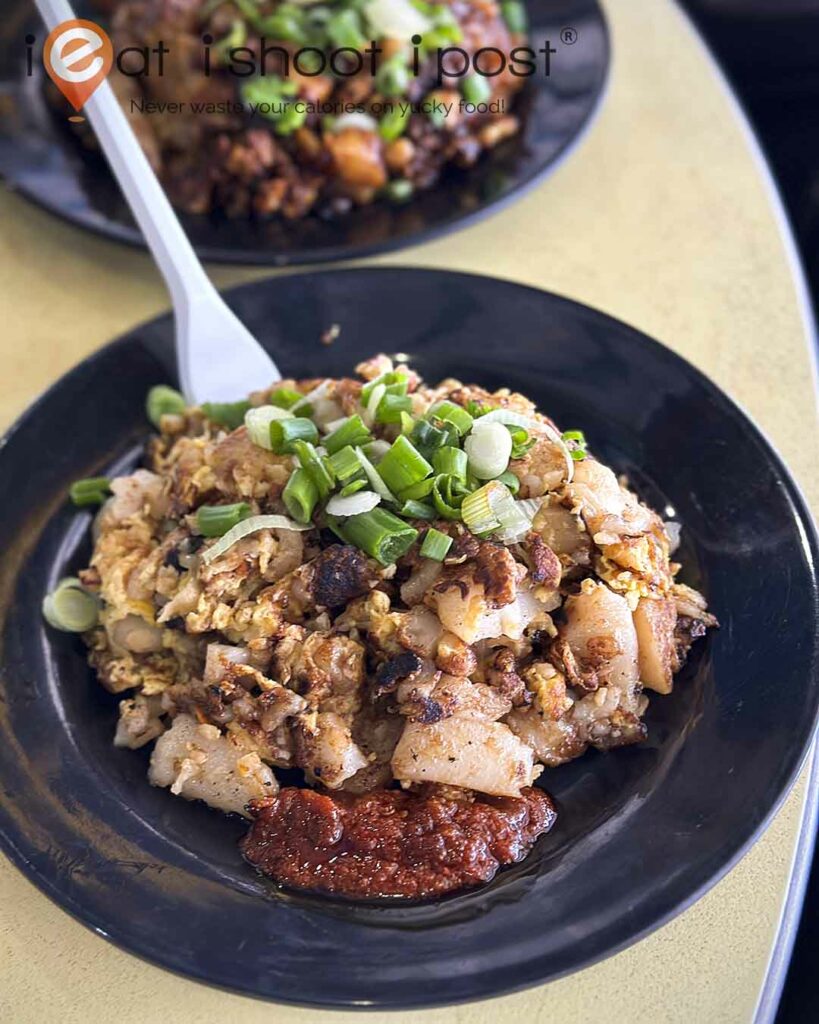 The carrot cake is well-fried and quite delicious, though I can't really say that it is outstanding. Nowadays, most stalls source their carrot cake from a factory. Hence making it challenging to distinguish one from another. This is especially so with the black version where the primary flavor is the sweetness of the black sauce.
Some places attempt to differentiate their carrot cake by adding special ingredients like luncheon meat. But Guan Seng has just stuck to the standard black and white options. Between the two I'd recommend trying the black version at Guan Seng. 4/5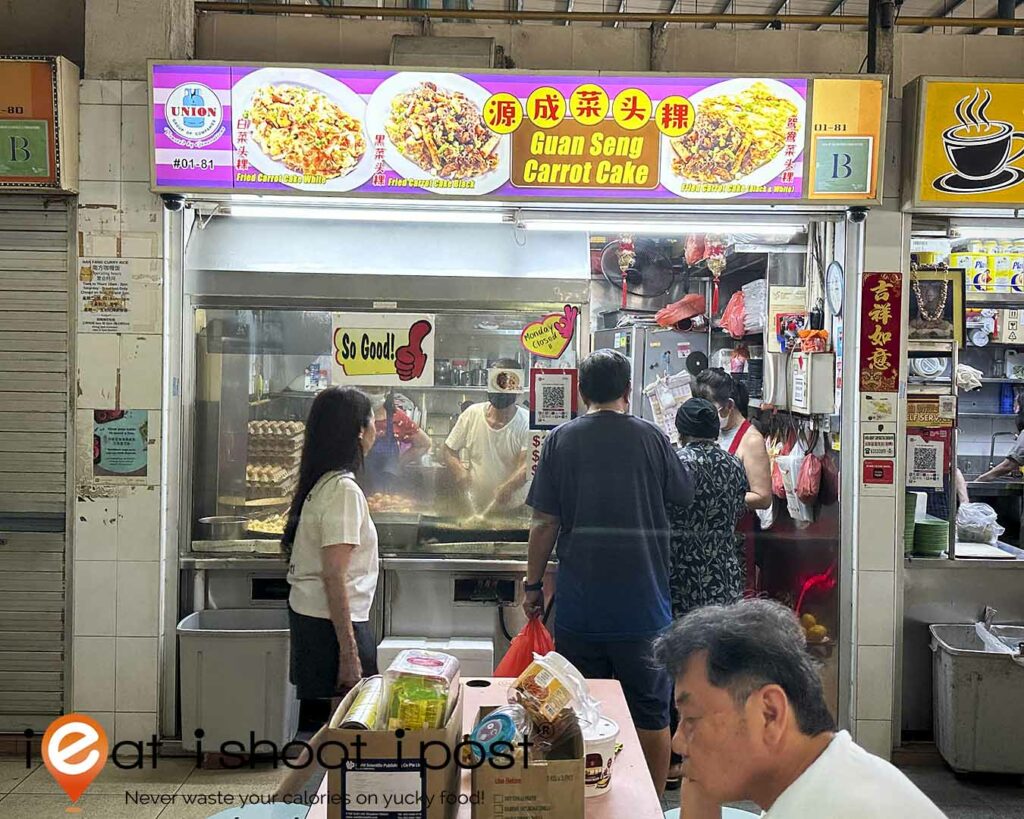 Conclusion
The carrot cake is well fried, but it is their exceptionally friendly service that is really outstanding. Add both of these qualities together and you have the perfect formula for a successful hawker business!