This stall is closed!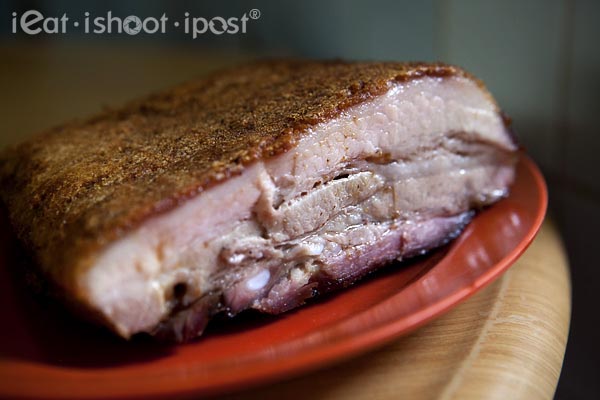 Foong Kee has been battling an identity crisis ever since they were featured on Straits Times as the best Wonton Mee in town. I admit that even I made the same mistake when I wrote about them as part of my quest to find the best Wonton Mee back in 2007. When I went back to write about their roast meats in 2009, somehow the roast meats didn't wow me that much. But a couple of kakis and I were around the area recently and dropped in again and this time we were compelled to order a second plate of Char Siew and Sio Bak because it was just so good!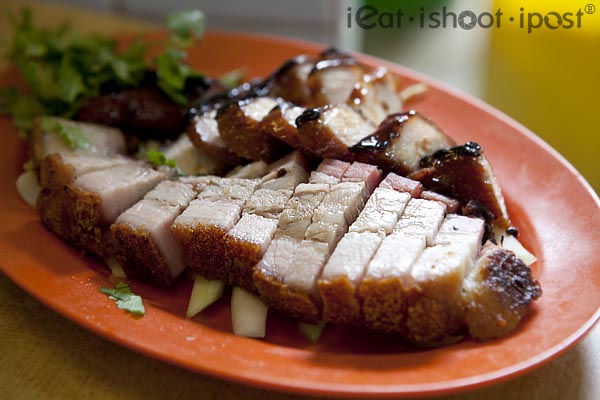 Derrick the Chef Owner admits that Sio Bak can sometimes be a little finicky, so there are days when it is exceptional and other days when its just good. I must have come on a day that the Sio Bak came out just perfect. The rind was thin and crisp and the meat was seasoned all the way through and leaves you with that satisfying nutty, porky taste that lingers at the back of your throat. It is the best Sio Bak I have had in a long while and I would actually rank it up there with the stuff they sell at Crystal Jade except that for the same amount of money, you actually get more than a few mouthfuls. All you need to do is to bring along your own French Mustard and you are in pork heaven! 4.6/5
The same story applies to the Char Siew. This time round, I specially asked for the half lean half fat Char Siew and it was excellent! The meat had that wonderful, bouncy texture and it was well caramelized on the outside with that smokiness that we all love about roasted meats. Again, you need to get the right cut to experience the Char Siew in all its glory. Too lean and you probably find it too dry. That bit of fat really gives it just the right amount of texture and juiciness. 4.5/5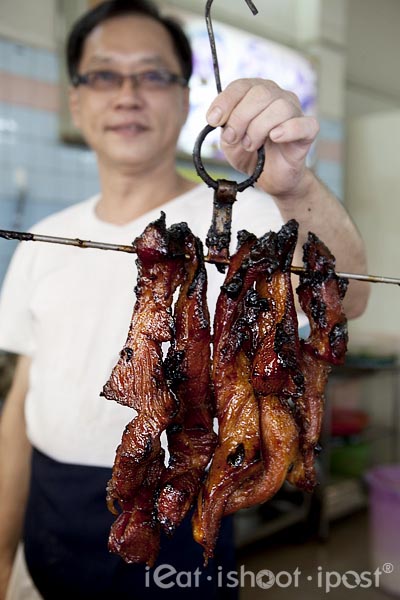 Conclusion
Foong Kee really should be classified under Roast Meats instead of Wonton Mee. That said, if you are the type who look for good Char Siew with your Wonton Mee, then this stall will be sure to satisfy. The Sio Bak was exceptional that day and its the best Sio Bak I have had for a long time.