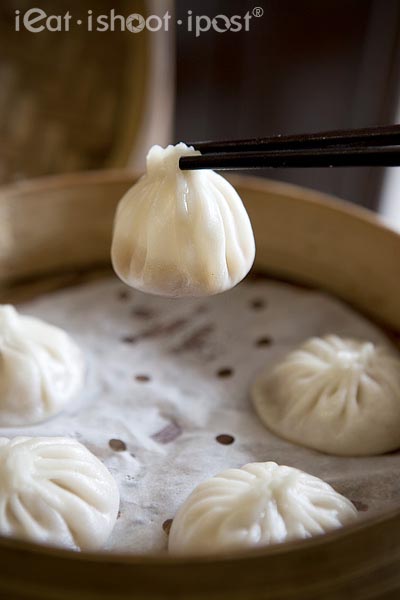 I remembered the first time I ate at Shanghai Renjia back in 2007. I was so excited about the place that I went home and immediately wrote it up. That's how I prioritize all of my posts. That excitement usually translates through my camera lens as well as through my writing. Other articles spend months on the shelf because I just can't seem to get my fingers moving. After a while in purgatory, the photos which I have initially uploaded simply get sent to cyber-oblivion. It just means that its not worth your time or calories to know about the eatery.
But Shanghai Renjia is really exceptional. It's one of those rare places that get me excited whenever I eat there. The owners are so passionate that they never seem to stop thinking about ways to improve on their dishes. Take their Xiao Long Bao for instance. Although it was already very good when I first blogged about them, I felt at the time that the pork filling could be more fragrant which was why I gave them a 4.25/5. Over the years, Mr Li had shared with me that they also realize that it could be improved and have tried many different recipes until they finally worked out that it all had something to do with their supply of pork. Now that they have fixed the problem, they are so confident about their Xiao Long Bao that they insist that you eat it without the vinegar and ginger dip. The reason is simple. The ginger is designed to mask any off flavours in the pork and the vinegar is used to negate the excess fats. But when you have a Xiao Long Bao which is so well balanced, you should eat it without the dip to enjoy the natural flavour of the pork. I couldn't agree with him more. This is the best Xiao Long Bao I have had so far. 4.5/5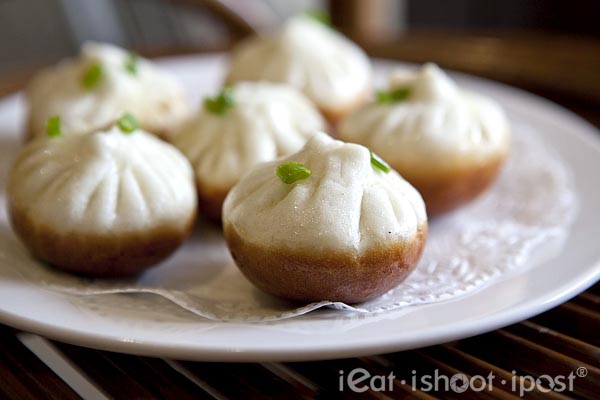 I have already said much about the Shen Jian Bao in my last post, so I am not going to repeat myself. Suffice to say that I don't know anywhere else in Singapore who bothers making Shen Jian Bao the right way. The right way being that the Baos are deep fried in a covered pan with an inch of oil such that the bottom is deep fried while the top is steamed. It is such a difficult process that most other places simply steam the Bao first and give them a cursory sizzle over a pan before serving. But doing it the shortcut way is got going to give you that crispy bottom and fluffy top that makes a real Shen Jian Bao special. My only grouse? You gotta be real patient because you will just have to wait for your Bao's to be made. 4.75/5
If you love noodles, then you must order their noodles with shallot oil. My kids will eat them plain and they can't stop. The noodles here have got that artisanal character and are made fresh every day. They discard any leftover noodles because they don't use any artificial preservatives and so they don't keep long. It is such a simple dish, but it is strangely satisfying. It is even better if you order it with their Pork Chops. I would eat two plates of this if not for the fact that there are other dishes that I need to eat. 4.5/5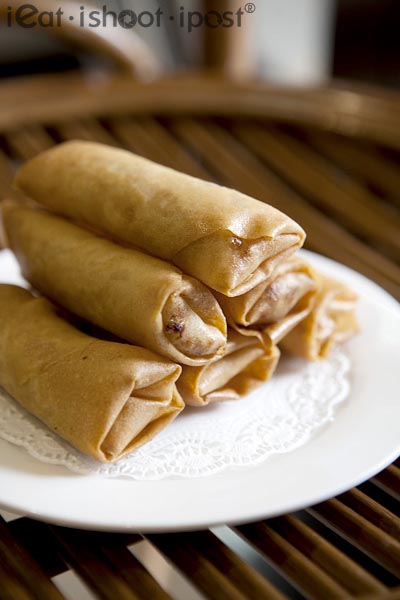 Now, Springrolls are generally a pretty safe dish. I mean, as long as it is freshly fried and the skin is crisp, how bad can it get? But to find a Springroll that you can actually rave about is very rare. When was the last time you had a Springroll that you want to tell all your friends about? Now, if you are looking for such deep fried delight, then let me propose the ones from Shanghai Renjia to you. With each bite of the Springroll, you are rewarded with the crispiness of the exterior shell, the chewiness of the rice paper on the inside and a sticky, gooey, savoury filling that is made by braising Chinese cabbage and minced pork until it has the consistency of glue. I have never tasted another Springroll quite like it. 4.5/5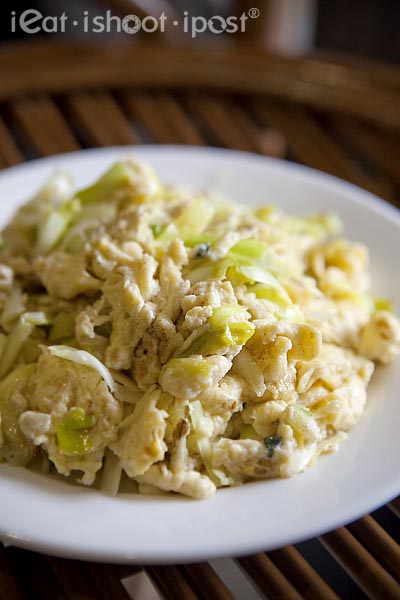 Part of the magic of Shanghai Renjia is that the couple here really believe that you don't need to use expensive ingredients to produce good food. They feel that it is more challenging if you can create an exceptional dish using good quality everyday ingredients. So a simple dish like their Jiu Jiang Chai (yellow chives) Omelette is just so simply shiok because of their skill in cooking it such that the eggs are still fluffy and juicy. It just makes you love fried eggs all over again. 4.25/5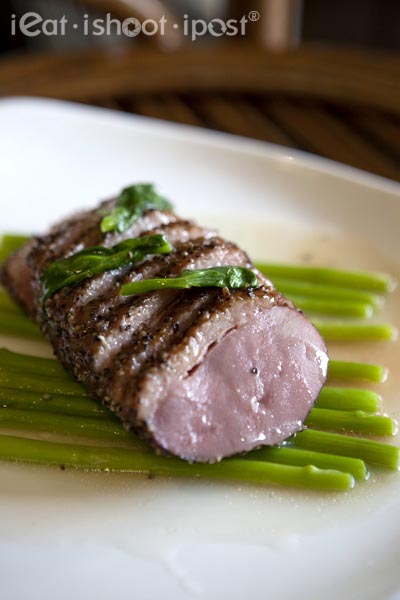 When you visit, do have a chat with Mr Zhang and ask him if there are any "off menu" dishes. On the day I visited, they happened to have this smoked duck dish which was just so good. Now, you might know that a lot of places do serve smoked duck nowadays because you can easily procure these from the supplier. But they actually make their own smoked duck here and it is so juicy and has its own unique flavour which you can't find anywhere else.
Incidentally, they are closed on Mondays where they take a day off from serving the usual menu for their Private Dining customers. So if you want to organize a meal for a group of at least 10, you can ring them up and make arrangements for your party. The minimum cost is only $30 per pax!
Conclusion
The food here is unique and prepared with a lot of passion. But I really need to warn you that if you go during the peak period, you need to be prepared to wait. It's a small place to start with and they only have five tables in the restaurant, so you might not even get a seat unless you ring ahead to book first. And because they insist on everything being freshly made, you will need to wait for your food to be prepared. So this is not a place for people in a hurry. But if you are willing to be patient, you will be rewarded with food that will make you really happy.
Postscript
Here is a video showing how their Shen Jian Pau is made!  As you can see, it is a work of passion and each batch will take about 15 mins to prepare.  So when there is a crowd, you will have to wait for your Shen Jian Pau!