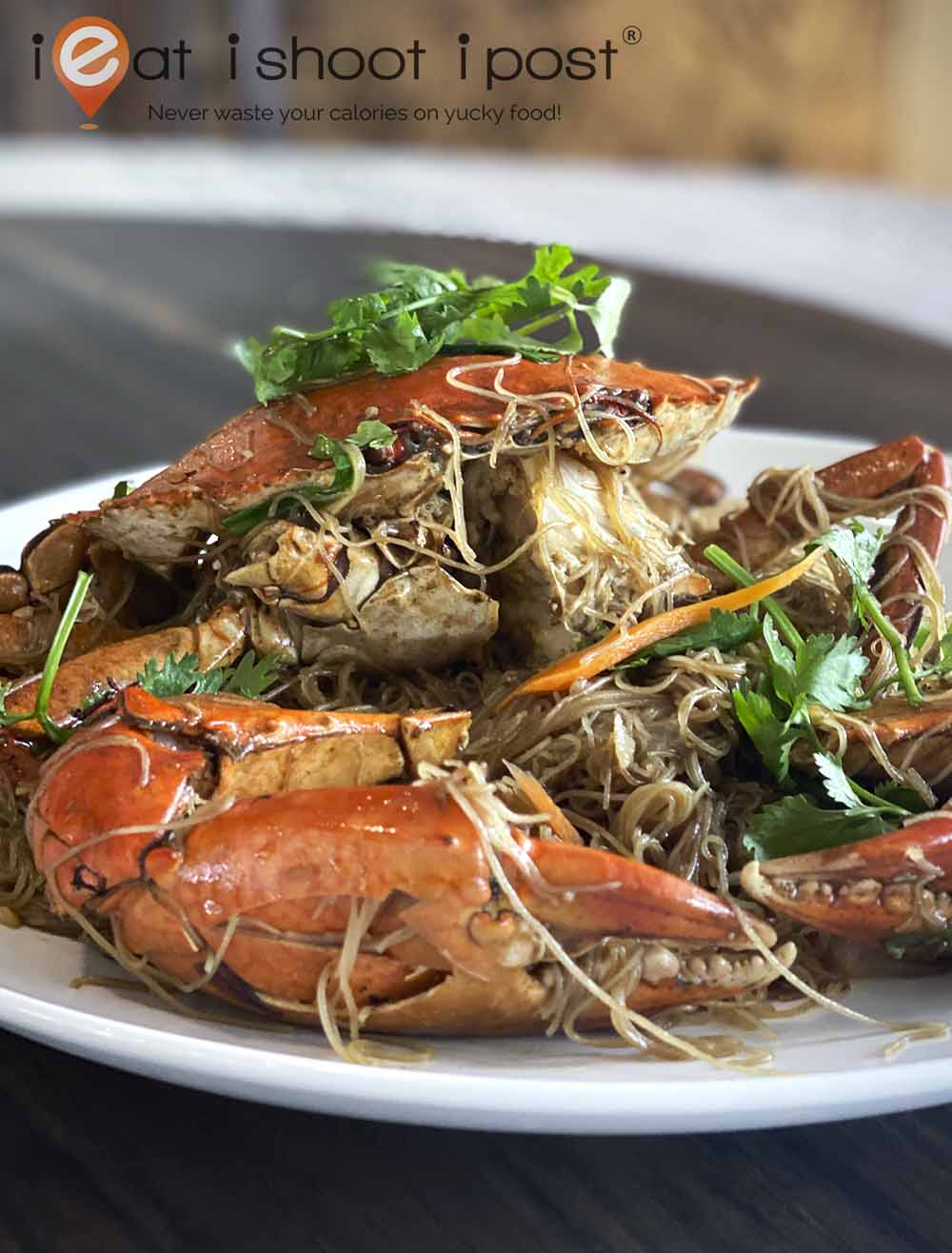 This quaint zi char restaurant is just a stone's throw away from Westlake restaurant, but I never noticed it as it is located at the far end of a HDB block that no one would ever walk past unless it is specifically to get to the eatery.  However, I have received several recommendations recently, so we organized a Mid-Week Makan to try the food there.
First thing to mention about the place is that it isn't your typical HDB block zi char.  Then again, the HDB block at Queen's street isn't your typical HDB block.  It is one of those less common developments where the car park is located in the basement , the first level is for commercial units which feels almost like its ground level, and then there's several blocks of residential flats above that.
The restaurant itself had been renovated a few years ago and the owner has made some effort to add some curios and Peranakan-inspired floor tiles to give it that faux-retro vibe.  I was also quite impressed with the service staff, who all seem to be very enthusiastic even though the owner is seldom around.
As with most of our MWM escapades, there are several hits and misses, but enough hits so that I am motivated enough to write about the place.  So here is the breakdown of the dishes, hits first, of course.
The Hits
The first dish I would recommend is their crab bee hoon, which is why it is the first photo on the post.  I liked their version because they actually fry the bee hoon instead of just braising it in the sauce, which results in a slight char while the crab juices have all been absorbed into the bee hoon.  It didn't quite give me the same "wow" as the first time I ate the dish at Sin Huat, but I wouldn't mind ordering it again.  4.25/5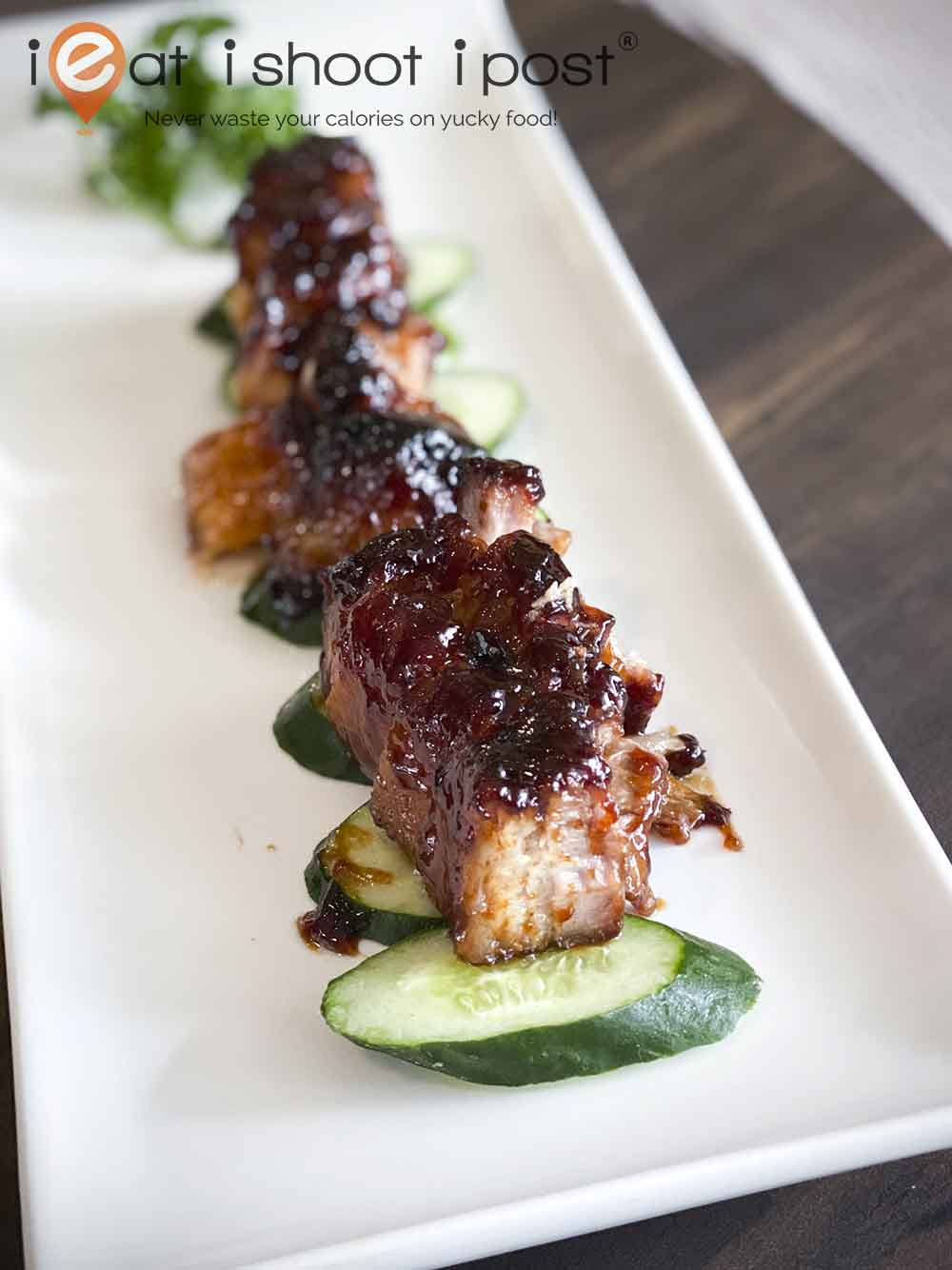 The pork belly char siu is sweet, caramelized, charred, and roasted till the fats are just barely holding the lean meat together.  Very nice but pricey!   4.25/5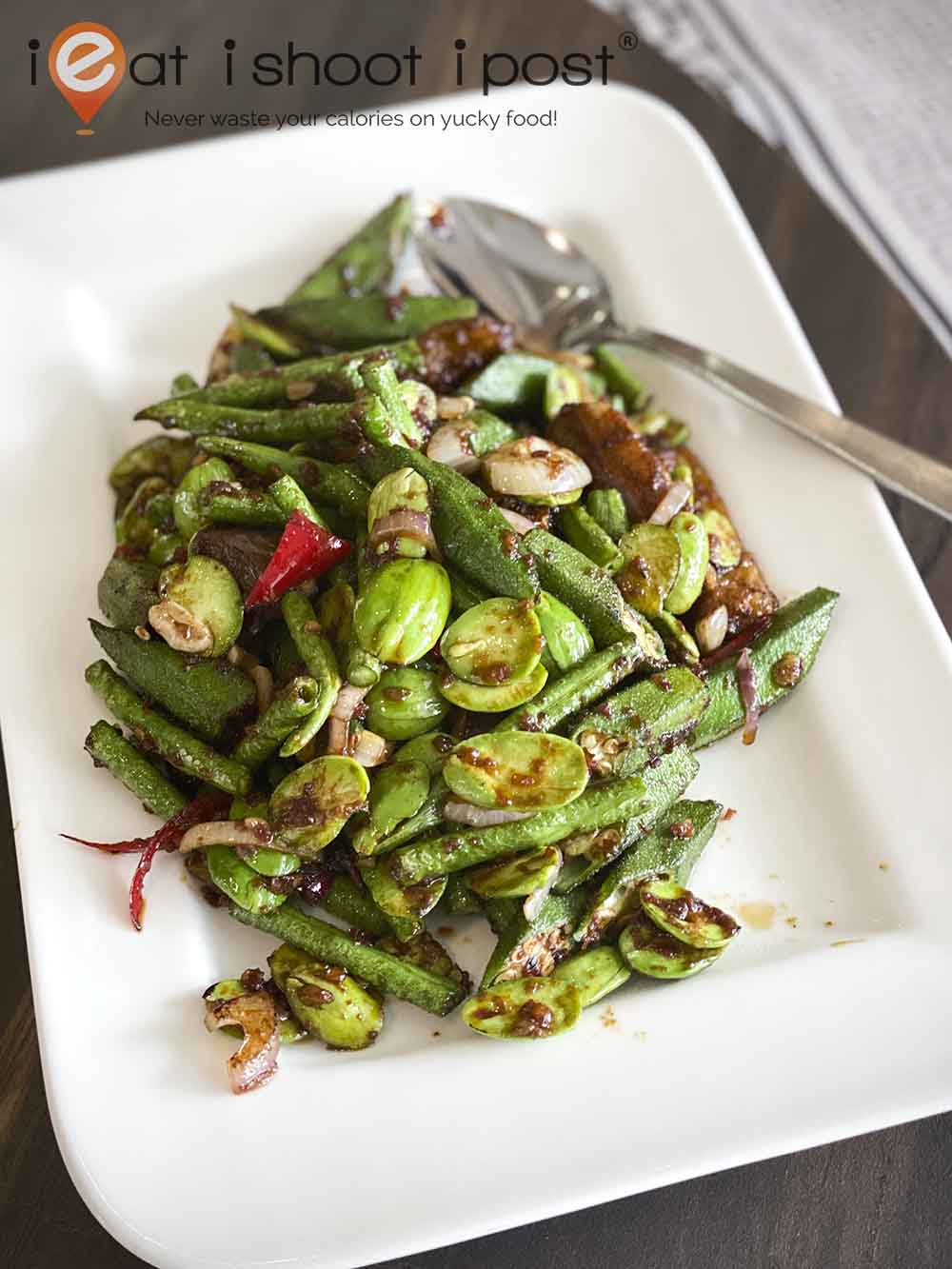 Their house-made sambal chili is very good. Robust and balanced it held together the petai and green beans very well! Can definitely order again. 4.25/5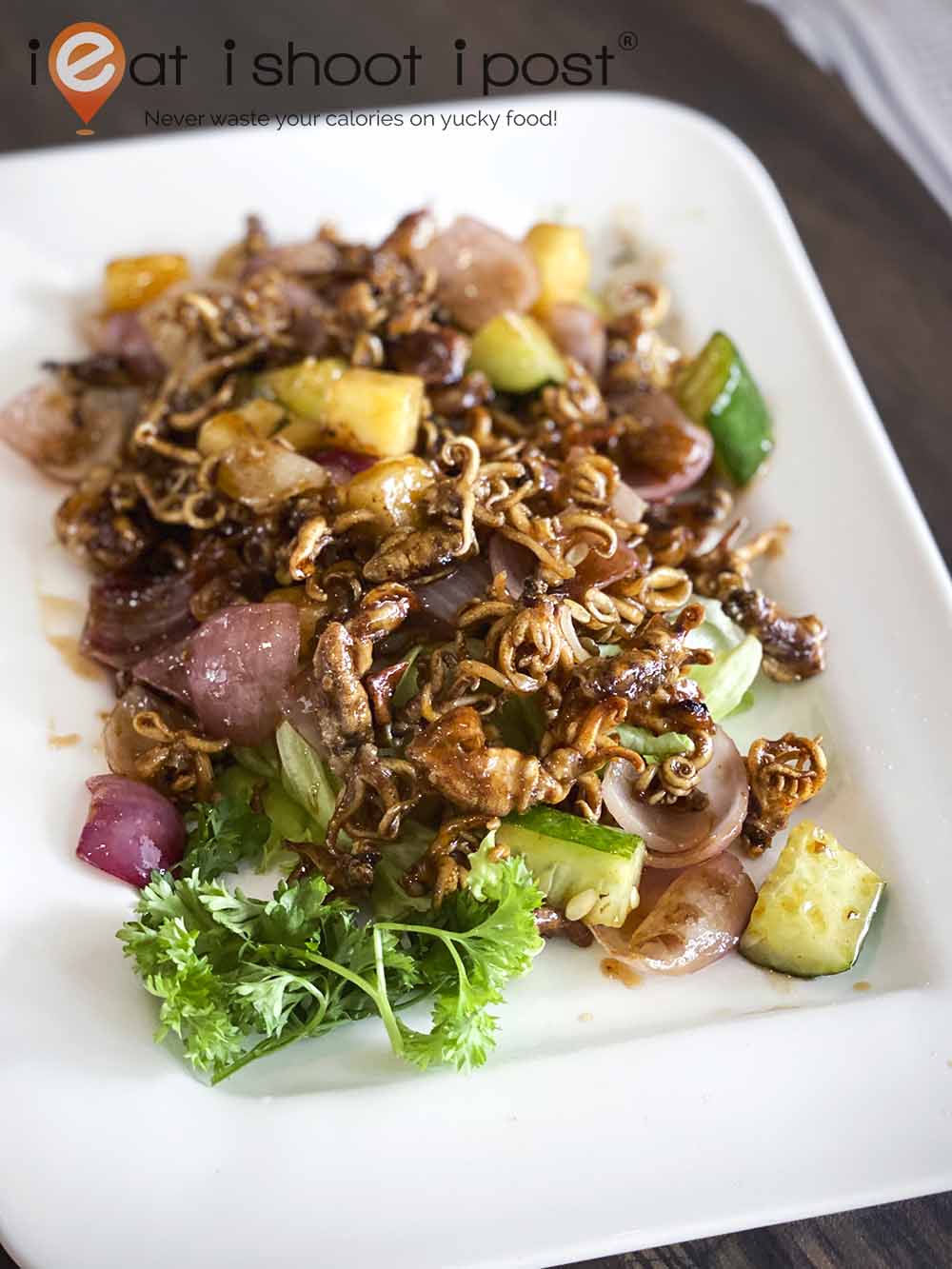 Crispy fried baby sotong is one of my favorite dishes.   The sotong is crispy and its tossed in a sweet, piquant, fruity sauce.  It may not be the all-time best, but it is competent enough. 4/5
The Misses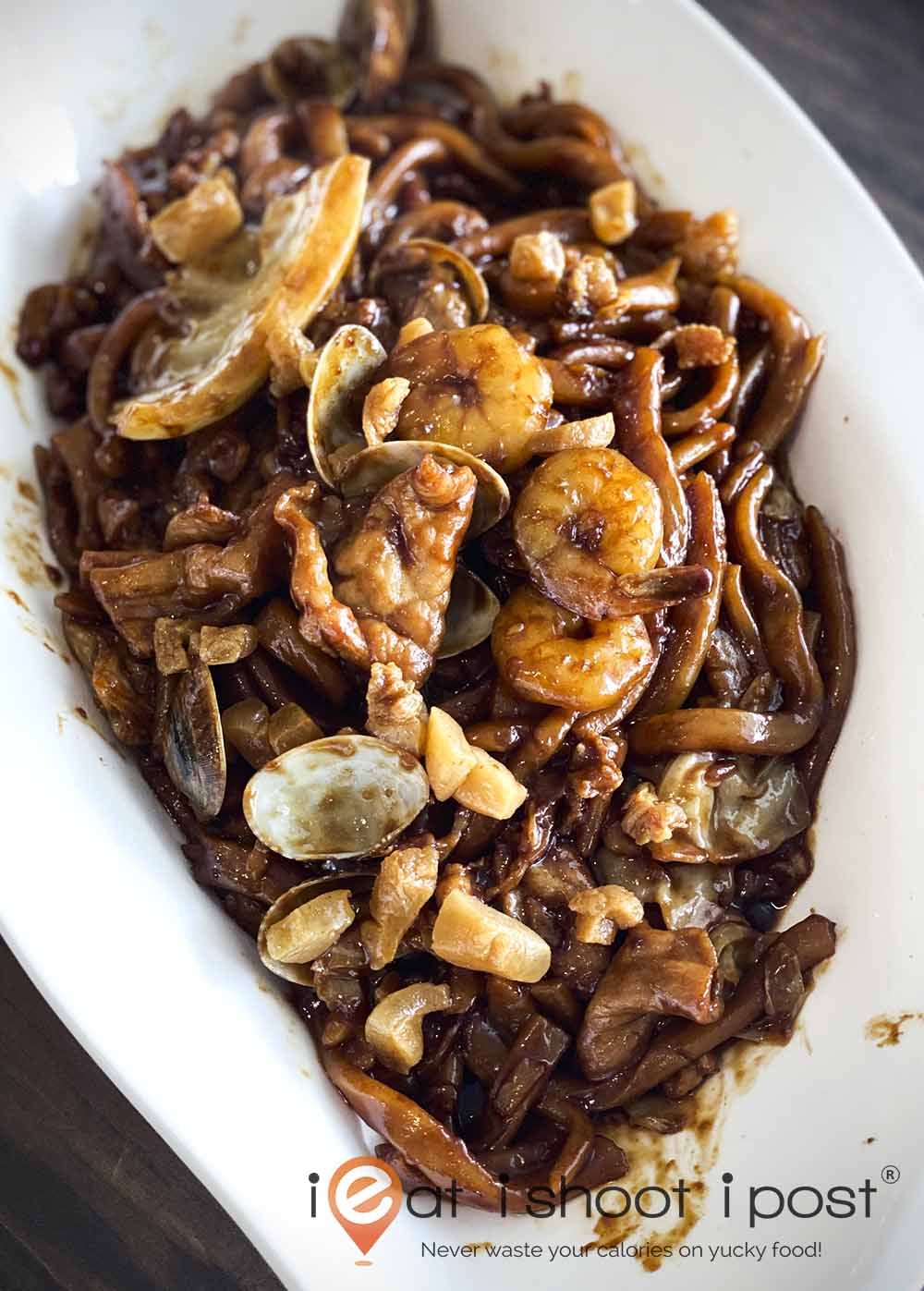 This KL Hokkien mee has been recommended by some fans on Facebook, so I came with high expectations. Unfortunately, the noodles lacked bite and the pork lard wasn't fresh so the dish was a bit of a letdown. 3.5/5 Based on what my fans said, I can only surmise that the cook that usually fries this was on MC the day we visited.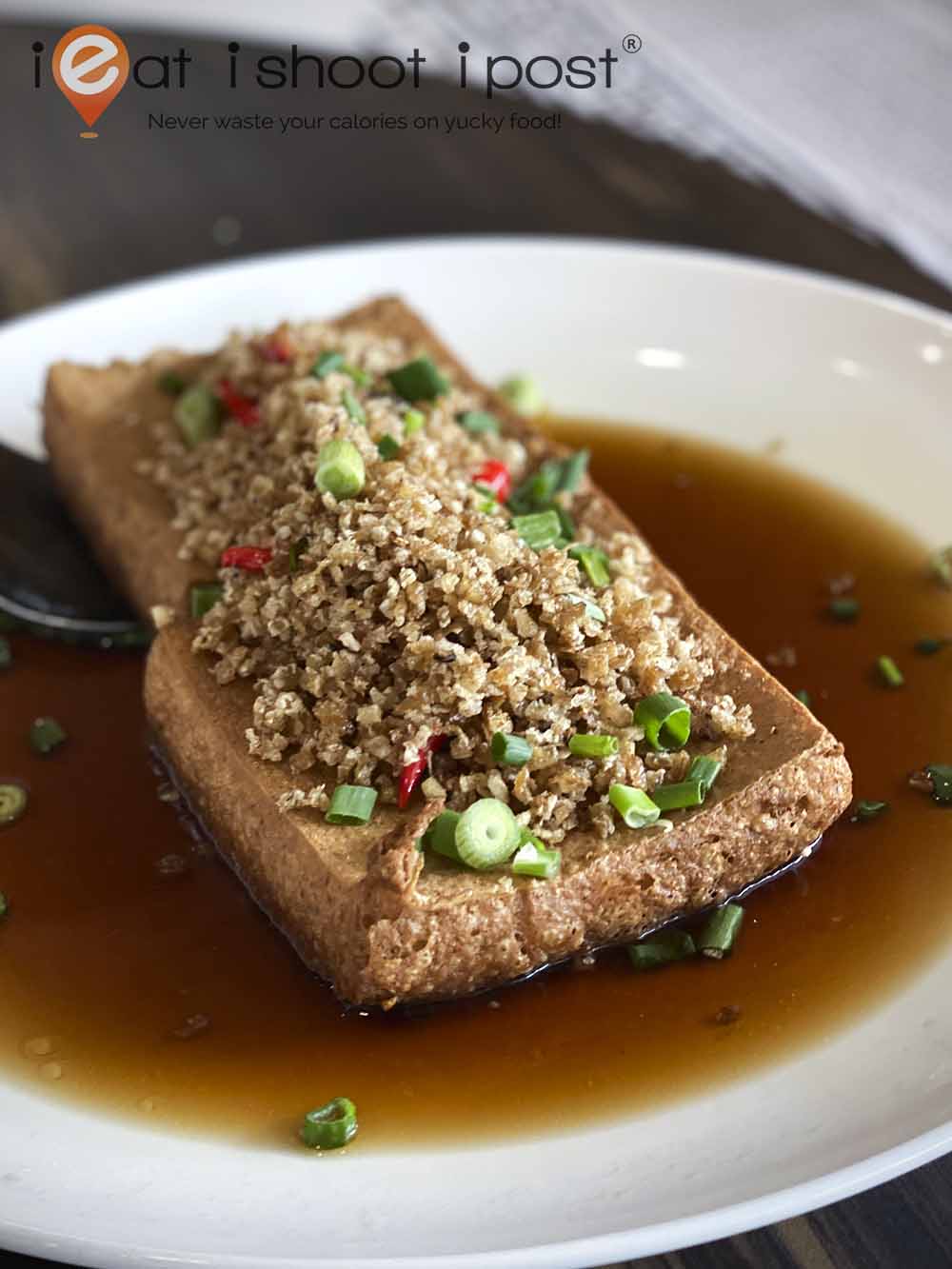 We were recommended the chye poh tofu by the service staff.  They said it was one of the best around.  Unfortunately, the tofu was overcooked such that it was not silky and soft anymore and the chye poh was quite ordinary.  3/5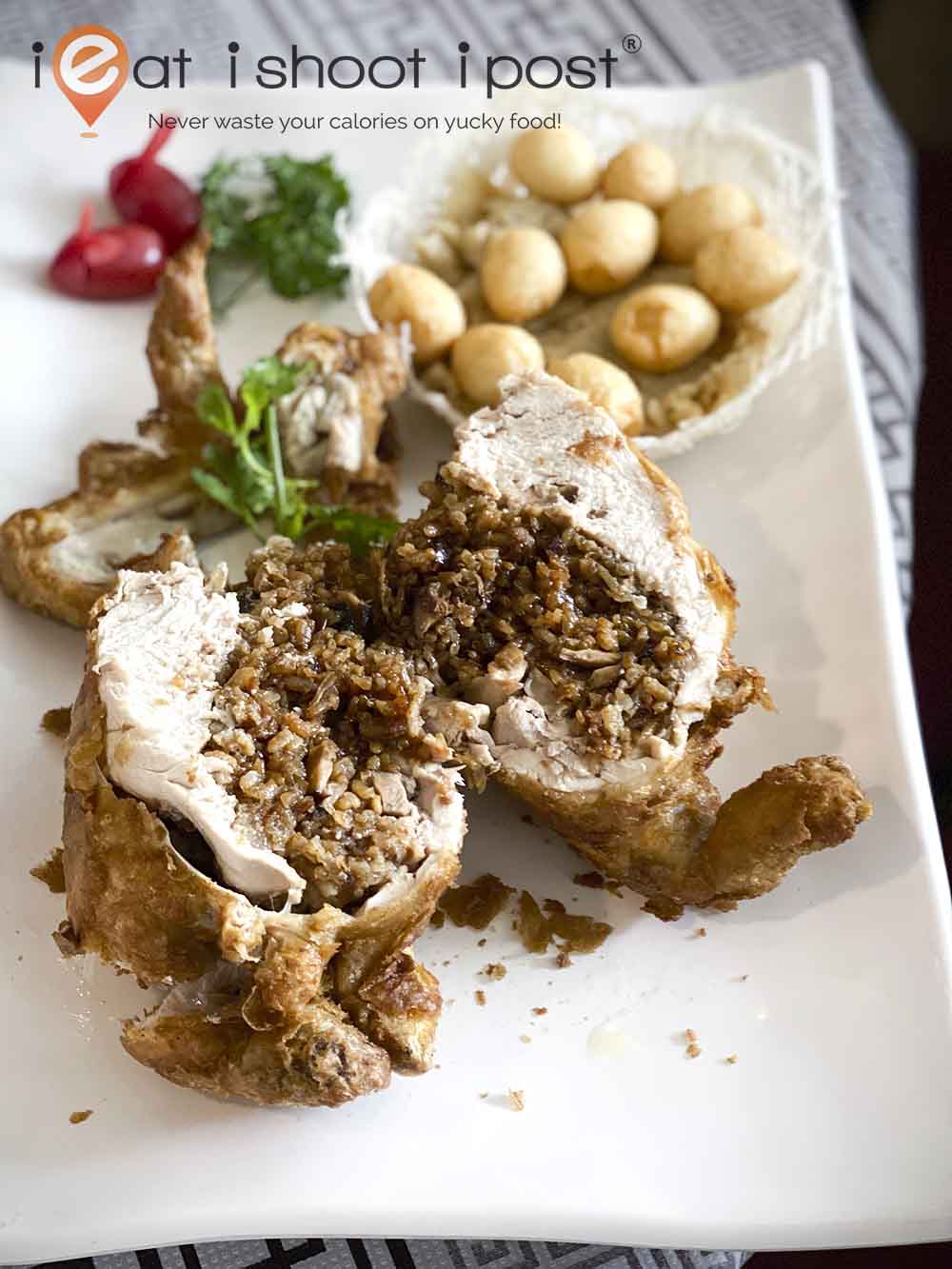 One of the special dishes which you are pre-order is their crispy whole chicken stuffed with glutinous rice. I know that many people are specially looking for this type of dish especially for occasions like Mother's day or Grandma's birthday.  The chicken is first deboned and then stuffed with glutinous rice and deep-fried till crispy.  Unfortunately, the chicken was under-seasoned and the rice did not quite meld with the chicken meat which was a tad dry.  I think it would have worked better if it were stewed in a claypot. 3.5/5