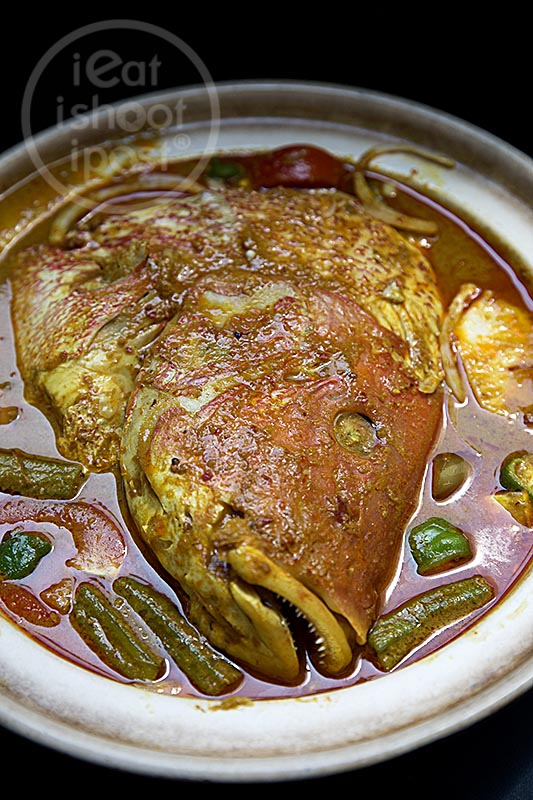 What is the price of a BMW?
The answer is obvious right? You can't really tell until you know the make, model and the year of registration. Everyone knows that.
But when it comes to food, it seems that people throw simple logic out of the window.
How much is this Curry Fish Head?
"$40".
Ooohhhh….. so expensive ah! I usually pay only $20 for Curry Fish Head!
If you don't believe me, just post the above photo of Curry Fish Head on your facebook page and let your friends know that it's $40 and see what kind of reaction you get! You are bound to find some who insist that they can buy Curry Fish Head for half the price.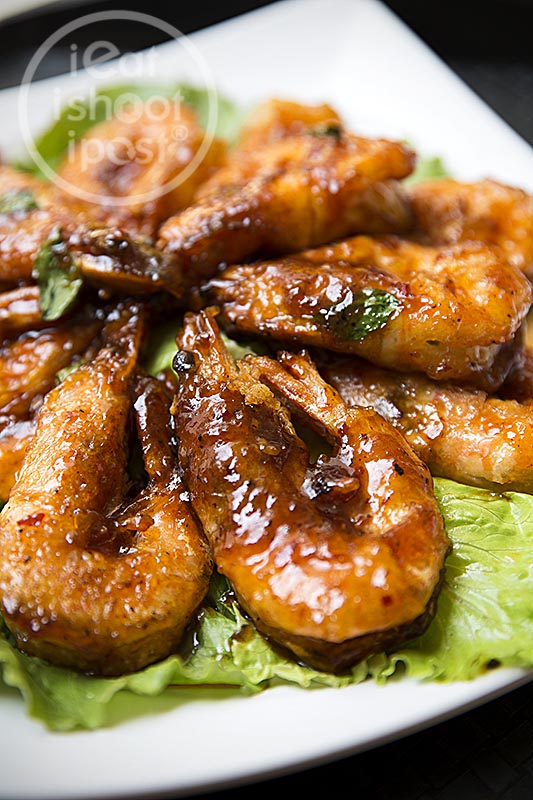 The value of a fish head is dependent on three factors viz size, species and grade. The easiest to access is its size. The really large fish heads can weigh 1.8kg and fill a big claypot. The market price for whole heads of this size (cooked) is $40 to $45. Half heads will go for around $24. Ang Goli (Gold band snapper) is usually the benchmark for fish heads. The less common Ang Sai (红狮 – Crimson Snapper) costs around $3/kg more and is preferred over Ang Goli when it is available. Nowadays, a lot of Cze Char are using farmed Ang Goi (红鸡 – Red Snapper) which are smaller and more readily available. These are generally going for between $15 to $20 for half a head.
The grade of the fish will also determine its price but this is perhaps not as easy to assess for the casual consumer. The grade depends on where the fish originated from and how it has been handled. Generally, locally caught fish from day boats will be a higher grade than those which are from Indonesia or Vietnam as it would not be as fresh as the locally caught fish.
With that background, you can now understand why I feel that the $40 curry fish head at Ocean is a fair price. They use only large Ang Goli here and the boss tells me that he only buys Grade A fish, so the quality is very good.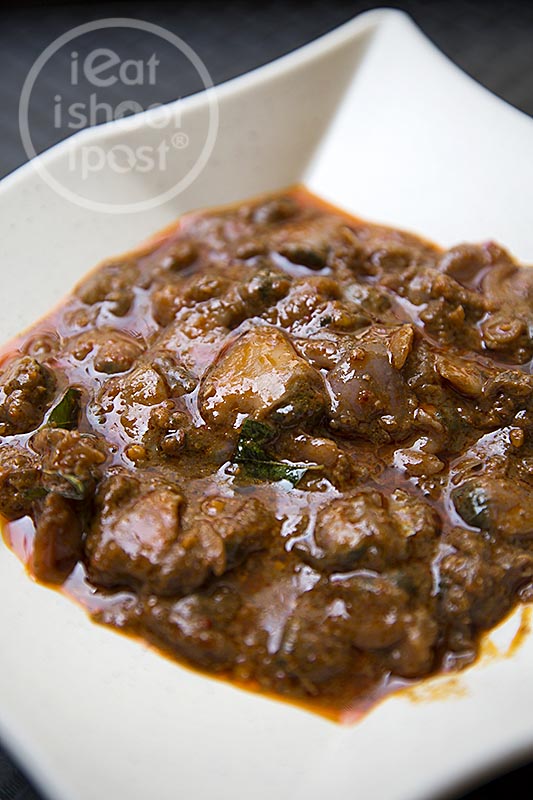 Aside from the quality of the fish, there are two other factors which make Ocean Curry Fish Head special. Firstly, the curry gravy has a unique flavour which I haven't come across anywhere else. It is like a cross between the rich coconutty Nonya version and the spicy Indian version. The owner, Mr Tay tells me that the recipe had evolved from a traditional Nonya recipe that he had learnt from a friend with the addition of Indian style marsala spices to become what it is today. Secondly, unlike a lot of Chinese Fish Head curry stalls who would steam the fish head first before a quick braise in the curry, the fish head here is cooked in the curry itself. This makes the curry tastier as it has been infused with all the natural sweetness of the fish. 4.5/5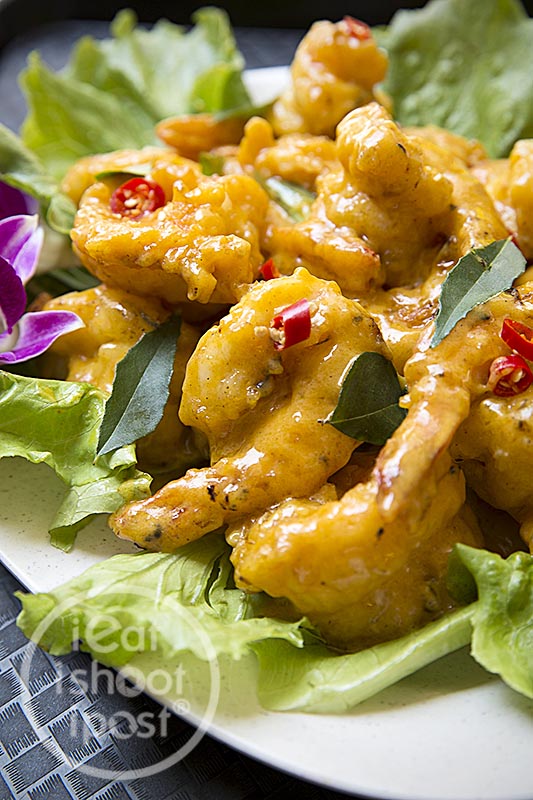 Ocean Fish Head Curry is an unusual kind of stall. It's more like an Economic Rice stall where all the dishes are ready prepared but with a Cze Char component that you can order dishes prepared ala minute. I have heard people commenting that the food is good BUT it is one of the most expensive Economic Rice places around. Like most Singaporeans, my holy grail is to find food that is "Good and Cheap". But the fact of the matter is that very often, we find that "Cheap is no Good" and "Good is no Cheap"! If you want good quality ingredients, it comes with a price. So rather than "Good and Cheap", the holy grail should really be "Good and Reasonable". So it really boils down to the Price/Quality ratio which one considers "Reasonable" and of course, whether the consumer is reasonable or unreasonable!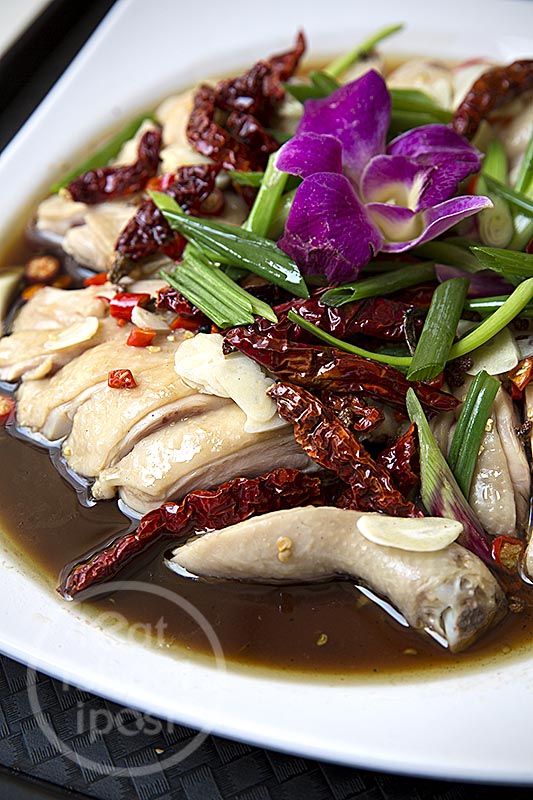 Aside from the Curry Fish Head, the other signature dishes are the chilli cockles and soy sauce sotong. I did not try the sotong, but the chilli cockles were very good and highly recommended by the kakis. They also have other ready cooked dishes like Har Lok Prawns ($3 ea), Butter Prawns ($1.50 ea) and Gui Fei 贵妃 Chicken which is essentially poached chicken that is dressed with a dried chilli, soy based sauce and named after one four beauties of the Tang dynasty. The dried chillies give the Chicken a bit of smokey zing which is a nice departure from the usual chicken rice chicken which we are most familiar with. 4.25/5 All of the dishes we sampled were of a better quality than your run-of-the-mill economic rice.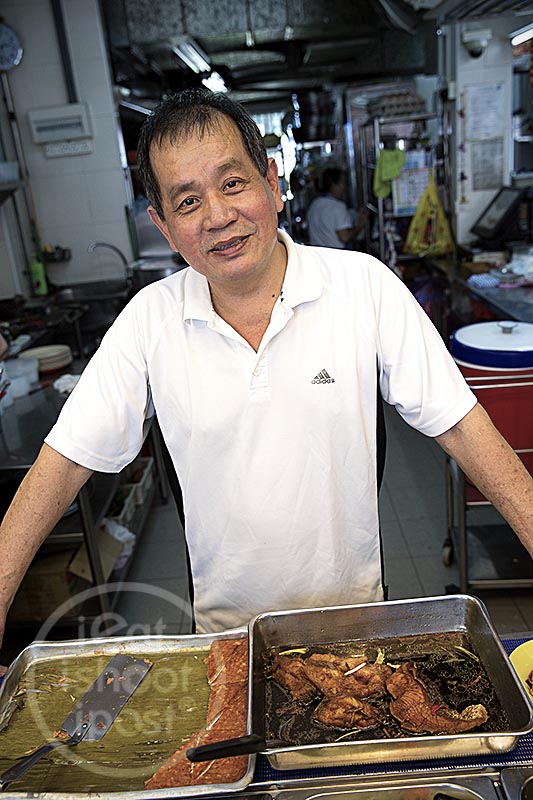 Ocean Fish Head Curry has been around since the 80's. Mr Tay, the founder, used to be in the car air-conditioning business in the days when vehicle air conditioning was an after market accessory. When the Japanese started making cars with air conditioning installed, he suddenly found that he had to change trades. That was when he decided to open a stall to sell the one thing that he loves to eat. The first stall was at the coffeeshop at Geylang Lor 35 where Sin Huat is currently. Then they moved to Toa Payoh Lor 8 and opened another branch at Telok Ayer Street. They finally settled in Toa Payoh Lor 4 three years ago.
Incidentally, if you are wondering why Mr Tay named his stall "Ocean", it turns out that his first career was that of a merchant shipman and so he has always loved the open seas. That might also explain the quality of the seafood that he insists on procuring for his stall.
Conclusion
If you are a Fish Head fanatic, you would have already known about this stall. It is one of the most popular Fish Head Curry stalls amongst our facebook fans and the reason is obvious. The fish head is fresh and the curry is unique and tasty! If you don't have enough kakis to form a Fish Head quorum, then you can still order the same curry with fish meat as well as their other dishes as "economic rice". It might be a little more expensive than your run of the mill economic rice stall, but you know what they say, "一分钱,一分货" (lit one part money, one part goods ie you get what you pay for).