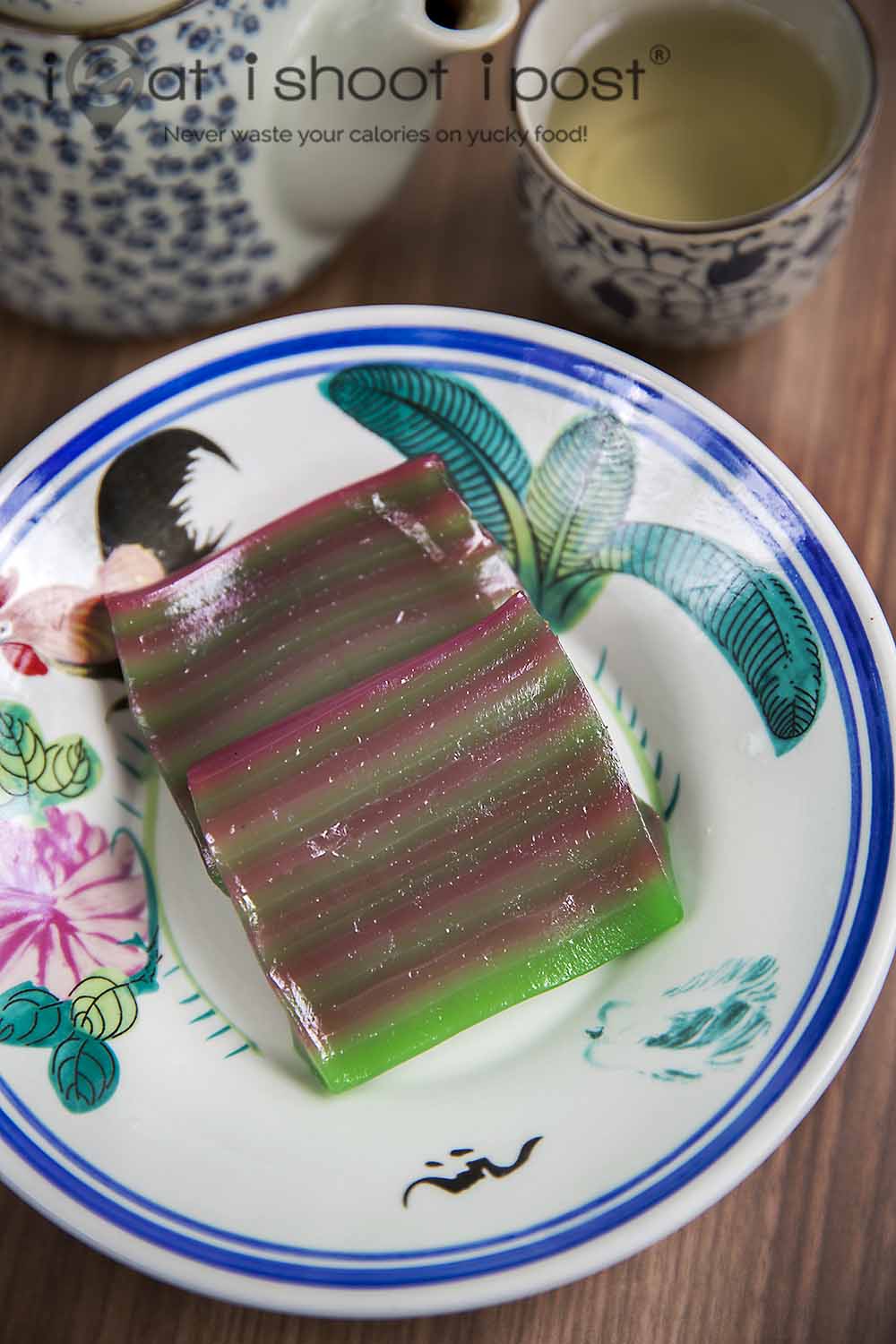 My friend Renton brought a box of these nonya kueh for our bible study group one day.  He had gone out of his way to put them in Styrofoam boxes in order to hide the identity of the source.
Why the secrecy?  Because he knew that once I tasted the kueh, I would need to track them down and he embellished the few minutes of frustration as I interrogated him as to where he bought the kueh from!
The two items that really caught my attention were the steamed lapis and the kueh dadar.  The first thing that strikes you about the lapis is how many layers there are.  Then as you peel the layers, just how stretchy they are.  Then when you eat them, how chewy and yummy they are.  The guys were having fun peeling off each layer, then twirling each layer around the finger before popping the whole finger into the mouth!
There are altogether 18 layers in each slice, which means that you get to do the twirl 18 times for just $1!  When I visited them, I found out that each tray of lapis takes almost 4 hours to make from start to finish as each layer takes 12 mins to steam!  Now you know why they won the award for "Slow Food"!  4.5/5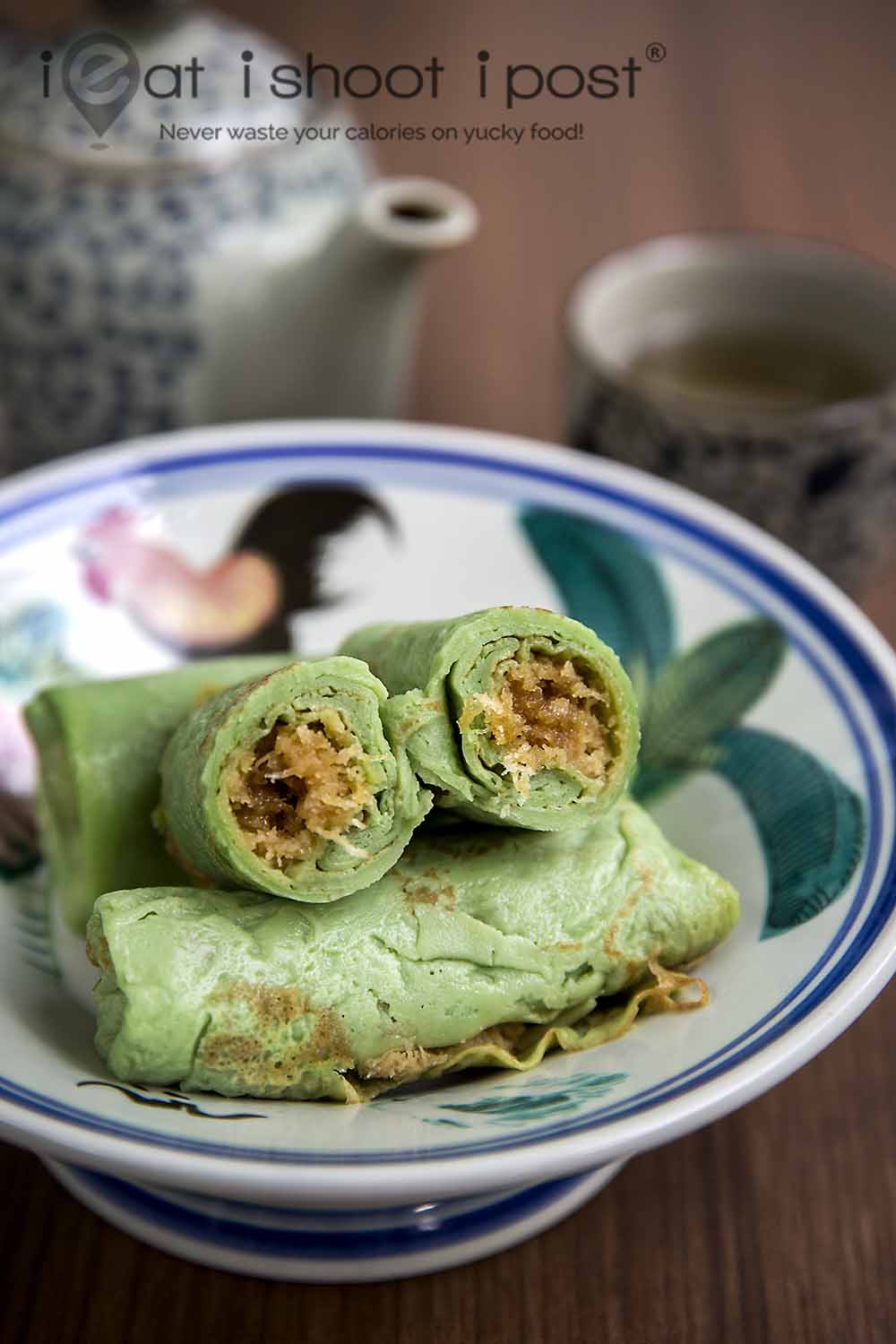 What I love about the kueh dadar is the gula melaka and coconut filling which has a certain quality about it that makes it so addictive.  When eaten fresh, the juicy filling bursts in the mouth to coat the palate with its deep luscious sweetness.  When I asked Lina what the secret was, she simply said that it was made with love.  Yes, the freshly grated young coconut and the source of the gula melaka must have something to do with it, but it is true that passion is a quality that can be tasted.  4.5/5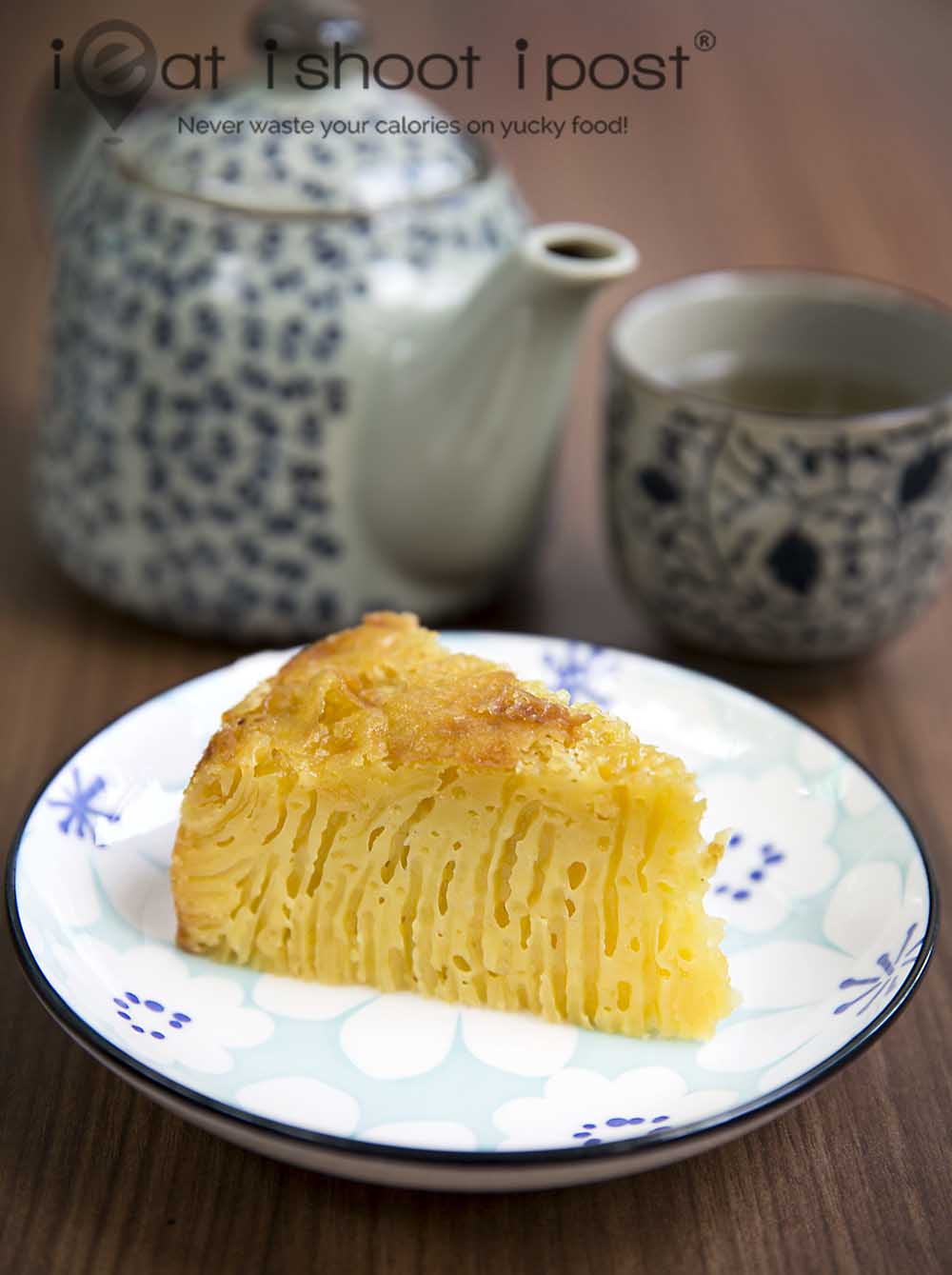 I have been trying to bake bika ambon at home lately and it has been quite challenge.  That honey comb structure is not easy to get right and so my appreciation for this Indonesian kueh has gone up a few notches.  The one at Lina's is very good, but the honeycomb structure was still not as fine as I thought it could be.  4/5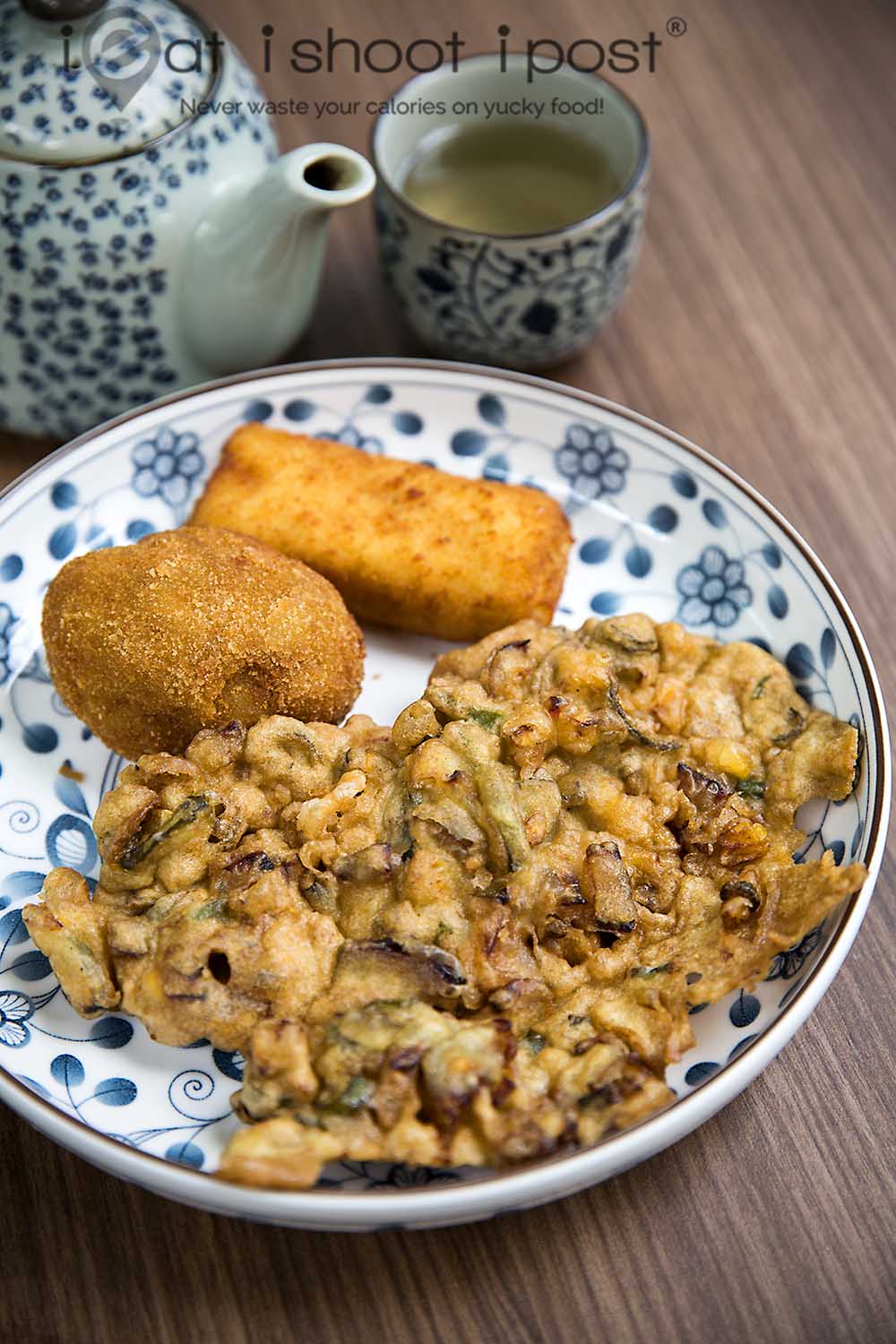 While I was at the shop,  a few of their customers came by to buy their savoury items.  Some of them recognised me and starting recommending their resoles sic, potato croquettes  and corn fritters. I found them a bit oily but the filling is very tasty and old school.  I am sure they would have been better straight out of the fryer because by the time I brought them home, they were already soft.  4/5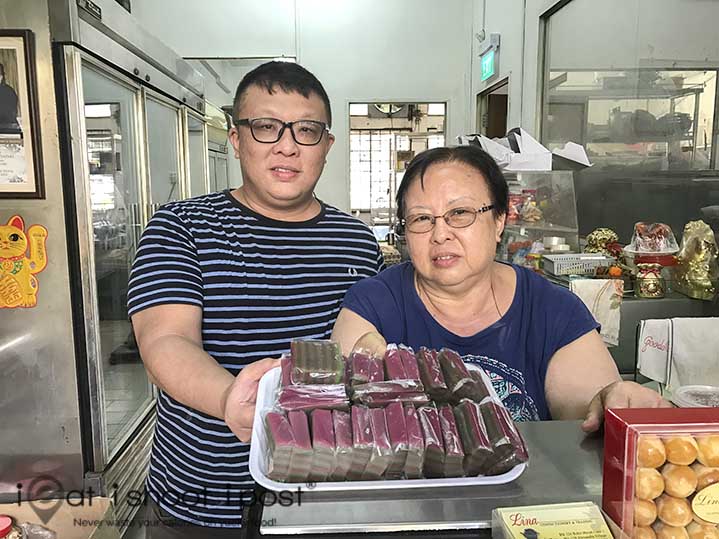 Conclusion
Such old school shops are real gems that are keeping traditional foods alive!  The steam lapis and kueh dadar were really worth the trip to Alexandra Village!