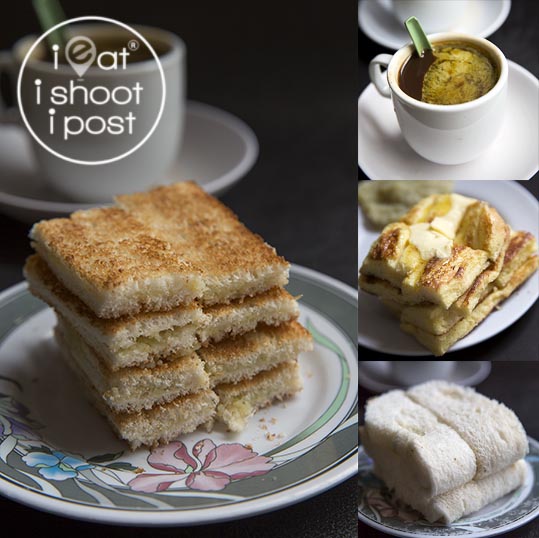 Tong Ah was quite arguably the most iconic Kopitiam in Singapore. Since 1939, their coffeshop which was located at the junction of Teck Lim and Keong Saik road was the place to drink a cup of kopi, munch on super crispy toast and enjoy a 270° view of time slowly ticking by. Unfortunately, like a lot of local establishments, that super premium location has now been taken over by some upmarket eating establishment. Thankfully, Tong Ah managed to relocate just across the street.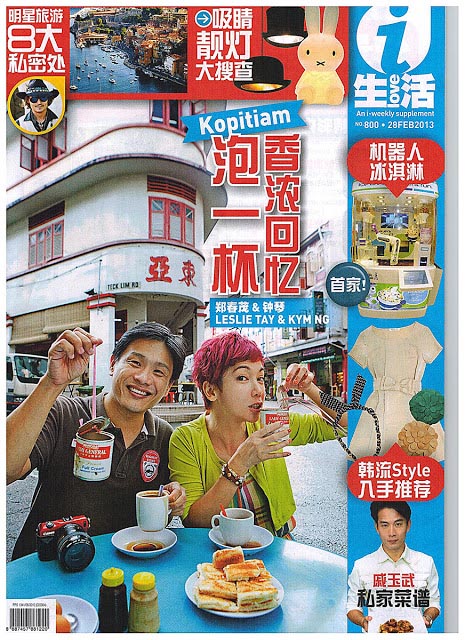 However, Tong Ah was not forced to move because of an increase in rental like most other eateries. They actually owned the shop space. Or at least, the family owned the shop space and when someone came along and offered a princely sum for it, all the family members wanted to cash in on their share. The shop was thus sold but fortunately the business was left to Ah Wee who had been running the coffeeshop for years.
The crispy toast at Tong Ah gets my award for "Most Crispy Kaya Toast in Singapore". This is a special order item and if you want to try it, you need to ask for "Super crispy toast". The normal kaya toast is pretty much the same as everywhere else. But when you ask for the super crispy version, the bread undergoes three toastings and in between each toasting, the blackened, charred surface is scraped off with the lid from a can of condensed milk. You can just imagine that by the third toasting, the bread has completely lost its moisture and has turned into a light and crumbly wafer for the homemade kaya which I am told is cooked over a slow fire for 10 hours. 4.5/5
Aside from the traditional kopi which you can order with butter, the tea here is also very fragrant. Ah Wee has been buying his Sri Lankan tea from the same supplier for decades and he makes a special effort to age the tea for a further 9 months to develop a smooth and deep flavour.
It is unfortunate that there is now only about two or three tables outside the coffeeshop where you can slowly sip your kopi and munch on kaya toast. The rest of the seats are located inside the shop which has the advantage of having more seats and air conditioning but lacks the character of the old place. In case you are not aware, Tong Ah also serves quite decent Cze Char dishes which they have been doing even before they moved to the current location.
Here are a few samples of what we tasted: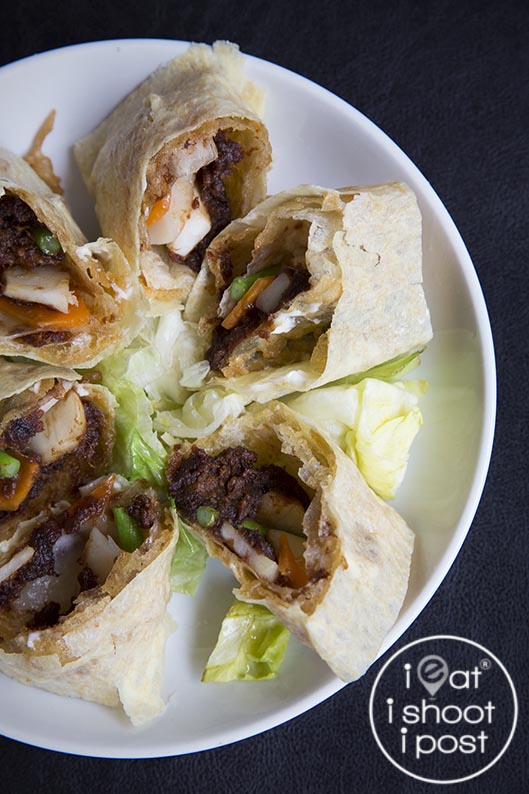 The scallop rolls were thought up by the Cze Char chef and are quite unique. Scallops are first rolled in vietnamese rice paper together with pork floss, veggies and then deep fried. Then it is further wrapped in a thin egg skin moisten with mayonnaise. It might not be anything to look at but it turned out to be quite a tasty little snack! 4.25/5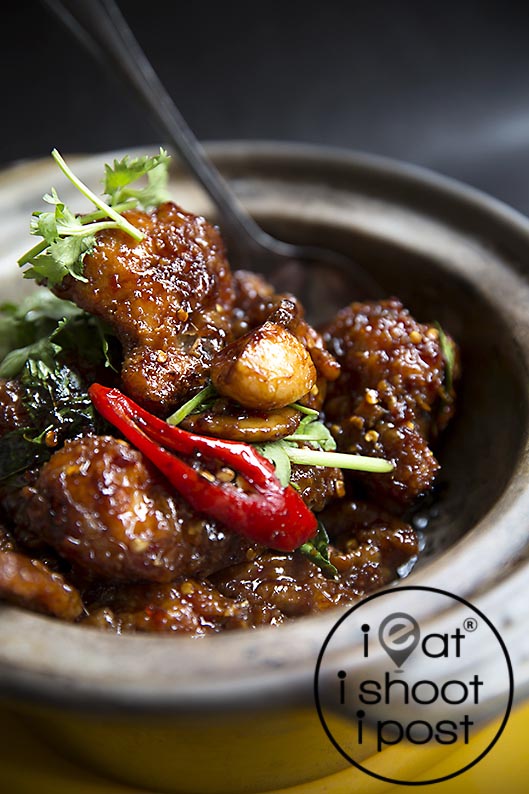 Another unique dish is the fragrant chicken which heralds its own arrival with a smokey, pungent aroma wafting out of the kitchen. Our kakis were all coughing away wondering why they were frying sambal chilli during the lunch service! The caramelized spicy sauce really does pack quite a punch and provides an interesting contrast to the freshly fried crispy chicken. Ah Wee tells me that the sauce is made up of a melange of 15 spices and is influenced by Indonesian style cooking. 4/5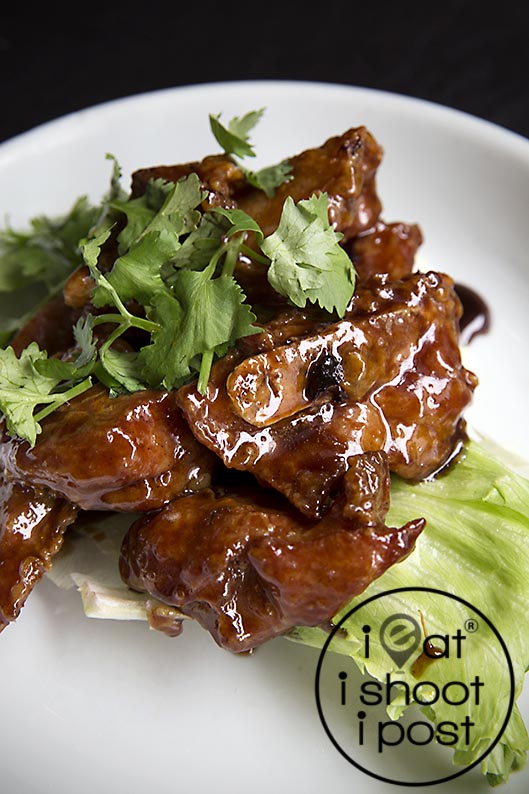 Being a kopi place, I had expected the coffee ribs to be made of the same beans that they use to make their famous kopi. But this was not the case. Instead the coffee sauce is made from instant coffee essence which is very nicely balanced to give the ribs a nice flavour. A lot of places pre-fry their meat first in order to save time, but I am glad that they prepare their dishes here fresh, such that the pork ribs are nice and juicy with a good, springy bite. 4.25/5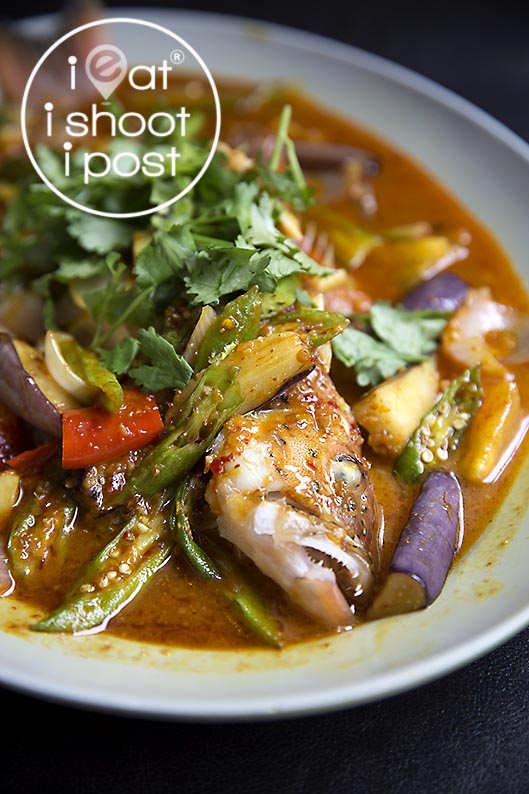 You can order both Assam fish head or whole fish here. Our grouper was very fresh that day but I felt the sauce lacks enough umami to balance the spicy, tangy flavours. 3.5/5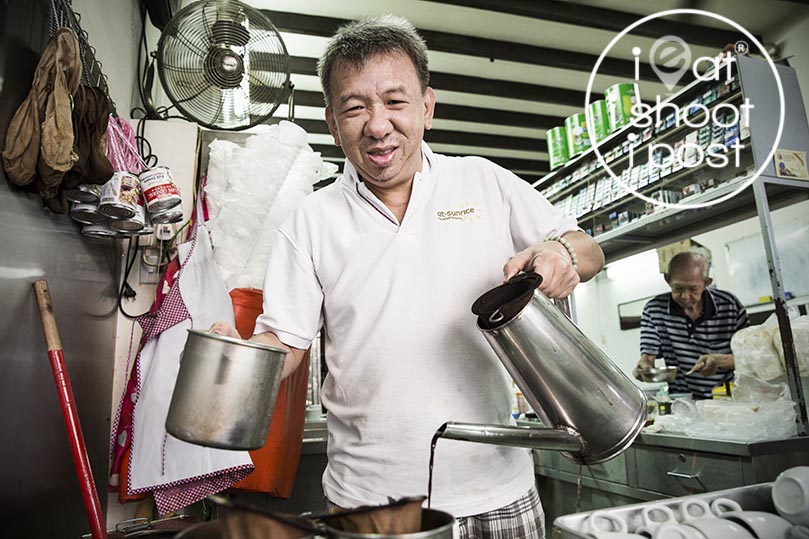 Conclusion
It's sad that Tong Ah is no longer at the iconic building which had always reminded me of a mini "New York Times Square". However, it is good to know that the 75 year old institution is still around and the kopi and kaya toast is still great. It is one of the few places I know of where you can eat Cze Char and have with really good kopi and kaya toast for desert!