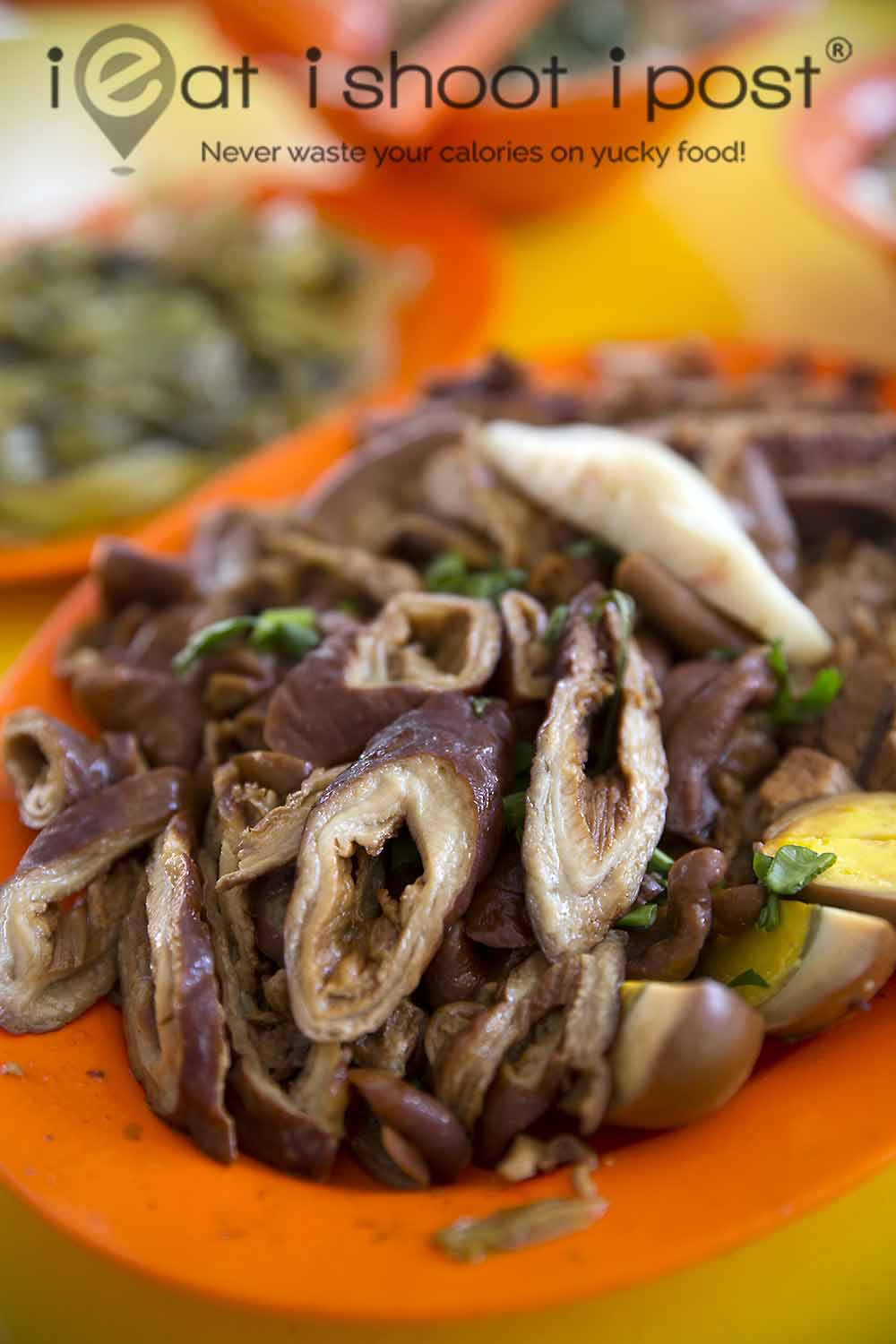 The adage "Teochew lang haolian" (Teochews love to boast) never fails to validate itself  whenever I meet with a (good) Teochew hawker.
This time it's Mr Tay Ah Liat, 73 who has been  selling kway chap for almost 50 years!  He started his craft as a young 20 something year old at the now defunct Siglap market before moving across the canal to the coffeeshop when Siglap market was demolished in 1989 to make way for Siglap Centre.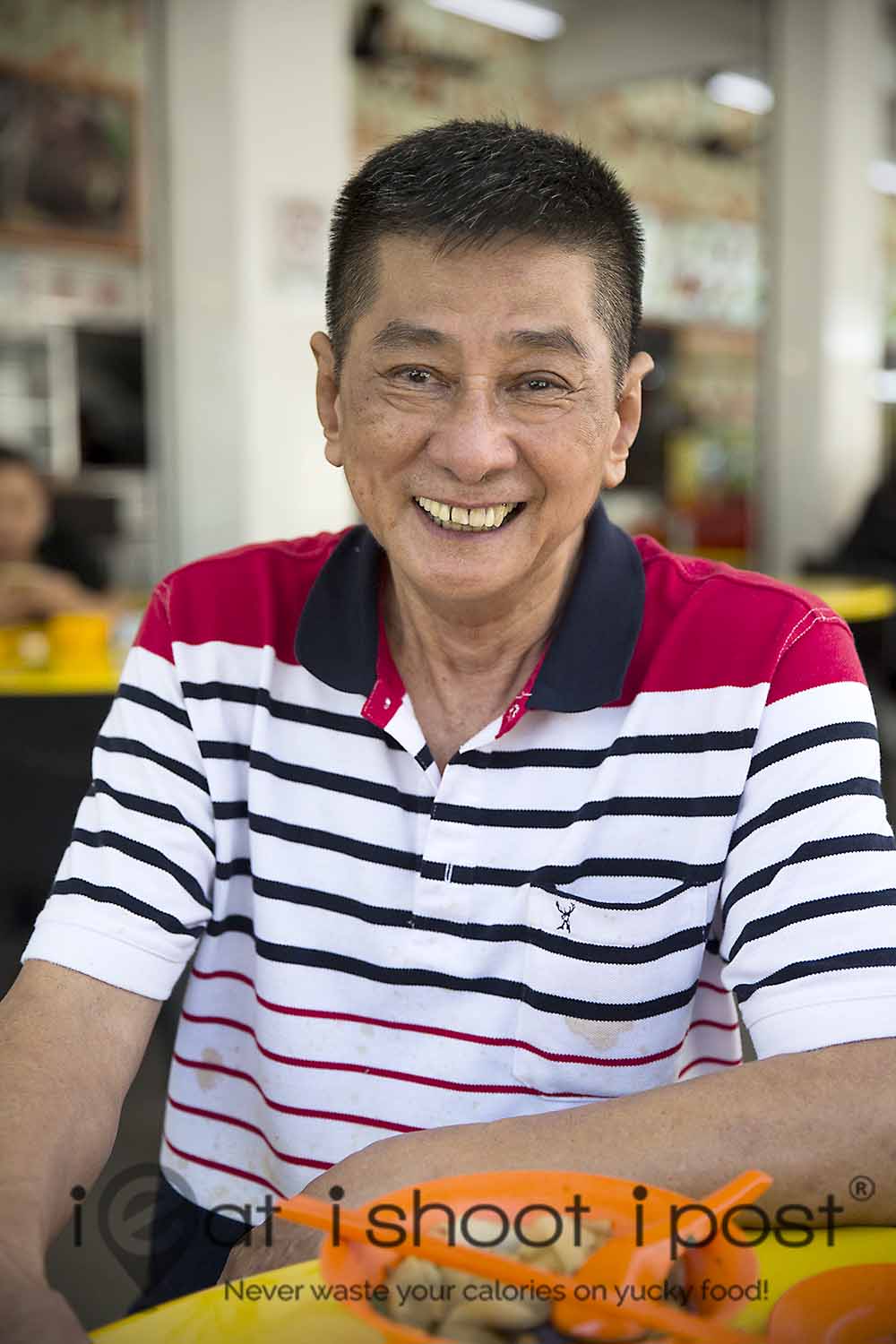 Mr Tay proudly tells me that no one else in the whole of Singapore makes kway chap the traditional way like he does.  He still pan fries the spices first before adding the braising sauce which is why the whole coffeeshop is filled with its irresistible aroma when the meat is done. The braising sauce has been kept going ever since he moved to the present location which makes it almost 30 years old!
He still insist on using fresh Indonesian pork, because it is still the best.  Frozen pork is a no no, even chilled Australian pork is not good enough.  It must be fresh local pork and it has to be cooked the day before so that it can soak in the braising sauce overnight!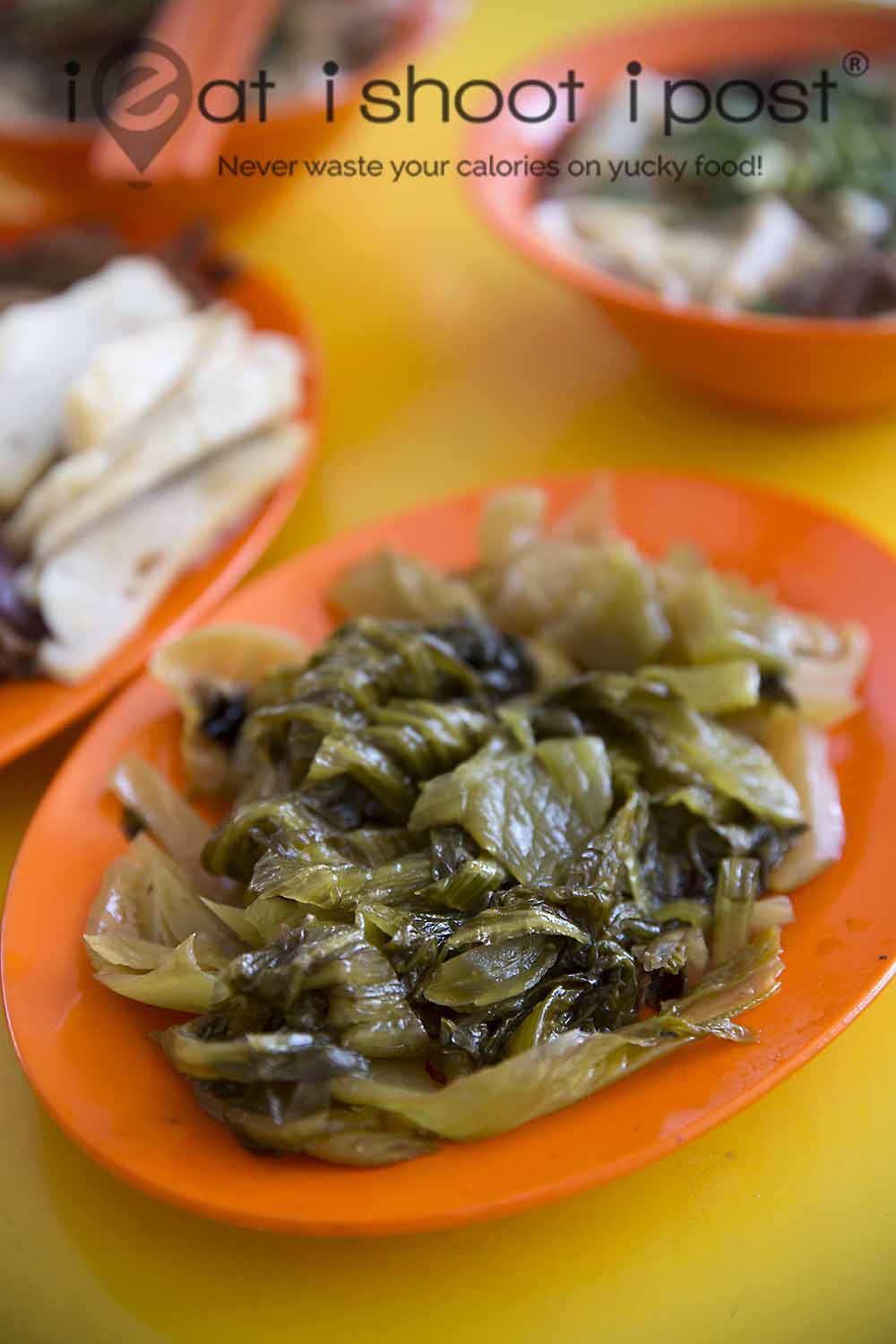 The innards were very good and have been washed properly such that there is no off putting stench. I was there too late and missed out on his 飞机肉 (lit aeroplane meat) which refers to the special cut of pork which has extra marbling. Unfortunately I could only get a piece of the lean thigh meat which was a tad dry. 4.25/5
Their preserved vegetable is excellent and is the one item that really stood out from the rest.  The dish is made from specially sourced Thai 酸菜 (sour vegetable) and is the perfect complement to the braised meats. 4.5/5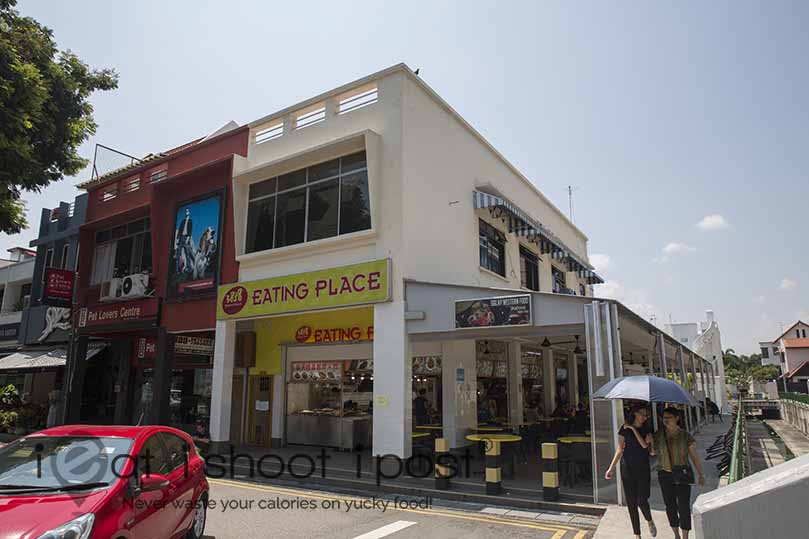 Conclusion
At 73, Mr Tay looks remarkably young.  When asked with is the elixir of youth, he replied, without hesitation, that the secret is eating pork skin everyday!  So, it's time to hit the kway chap stall, ladies!