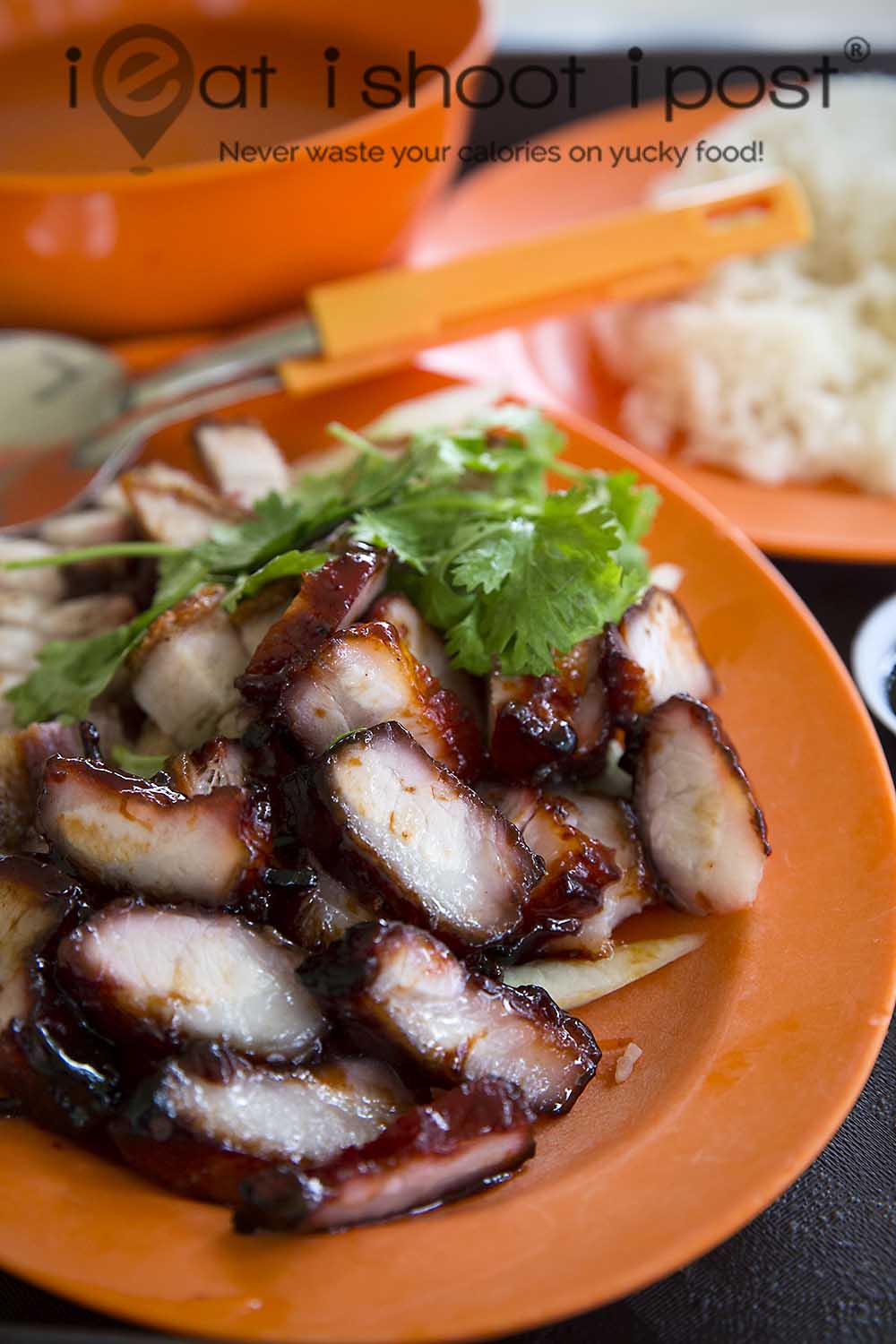 Shi Mei Roasted: Good Charsiu up North – ieatishootipost
As you may know I have been looking for the perfect charsiu rice for a while now.  For a "perfect" charsiu rice, the trio of charsiu, chicken rice and charsiu sauce must all come together in sublime symphony!  So far, I haven't found a stall that excels in all three.  Most charsiu rice places don't serve chicken rice so the list is already quite short.  Nan Xiang at Tanjong Katong has good chicken rice and charsiu but the sauce just didn't quite have the right kick.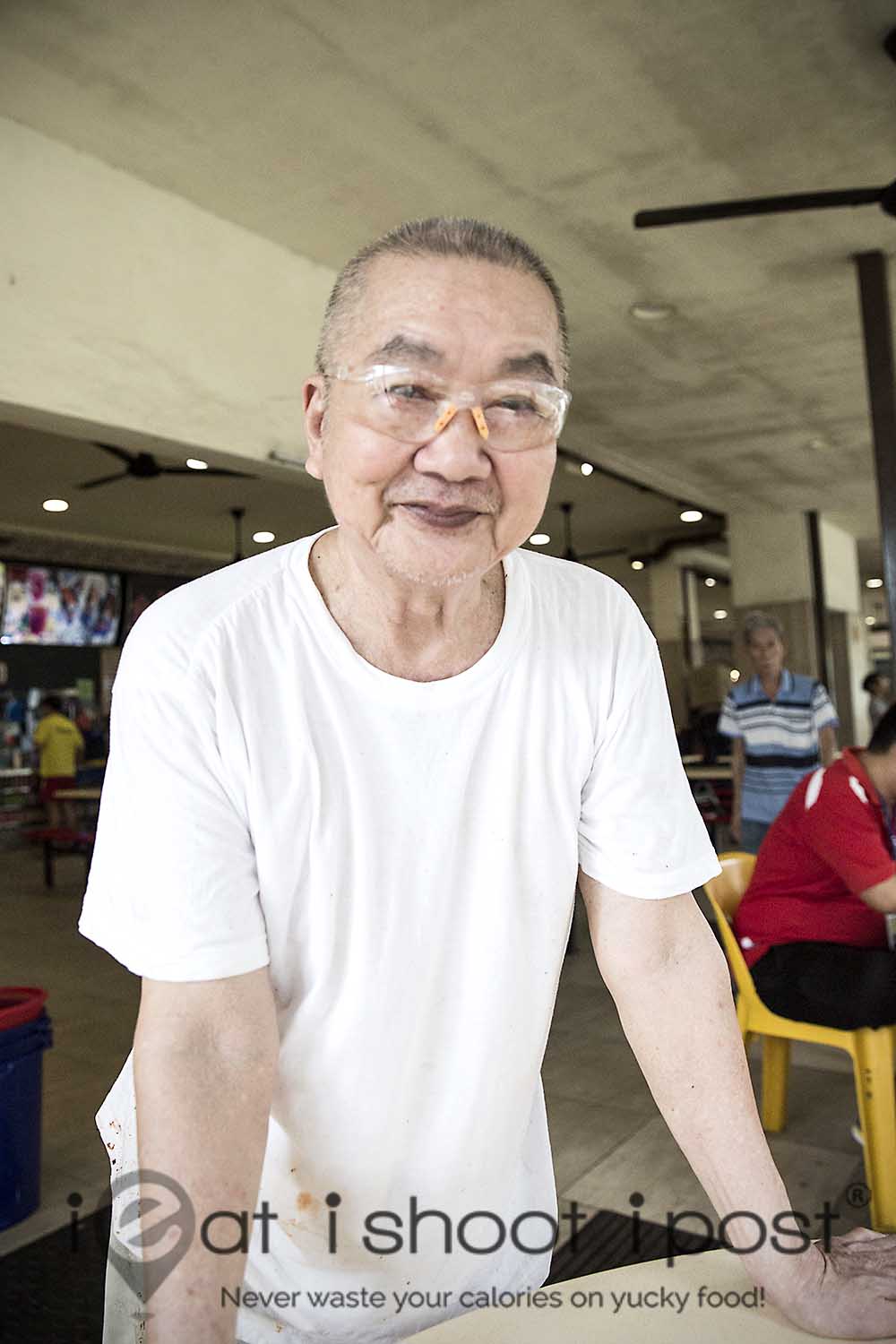 Shi Mei Roast has almost got all three right.  They roast their charsiu in a charcoal oven and use chilled Australian bu jian tian (pork armpit) so the charsiu is very good  if you get the right cut with a good fat to meat ratio.  Their charsiu sauce is very good.  It's not too sweet, very balanced and goes so well with the rice.  The chicken rice was good but just as fragrant as I would have liked. Notwithstanding, if you are craving for a plate of charsiu rice up North, this is a good place to get it. 4.25/5  The  sio bak and roast duck were competent but not outstanding.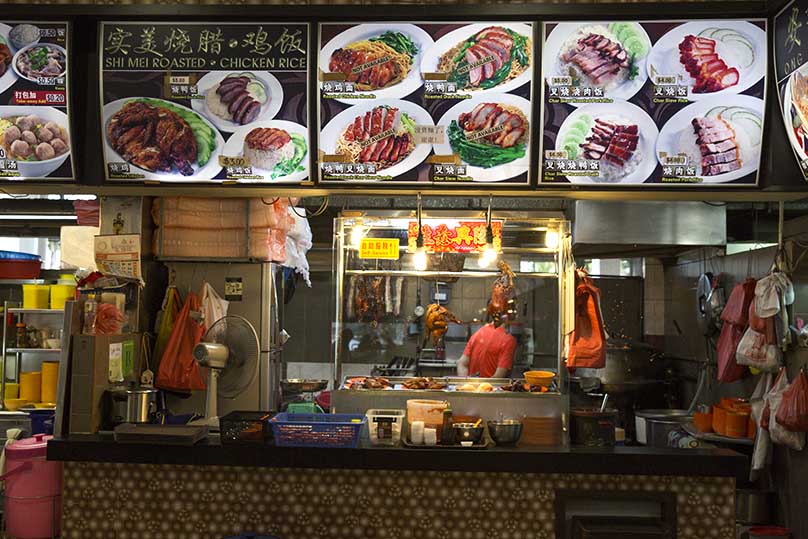 Conclusion
A good place to get your charsiu rice fix if you are looking for a place up North.