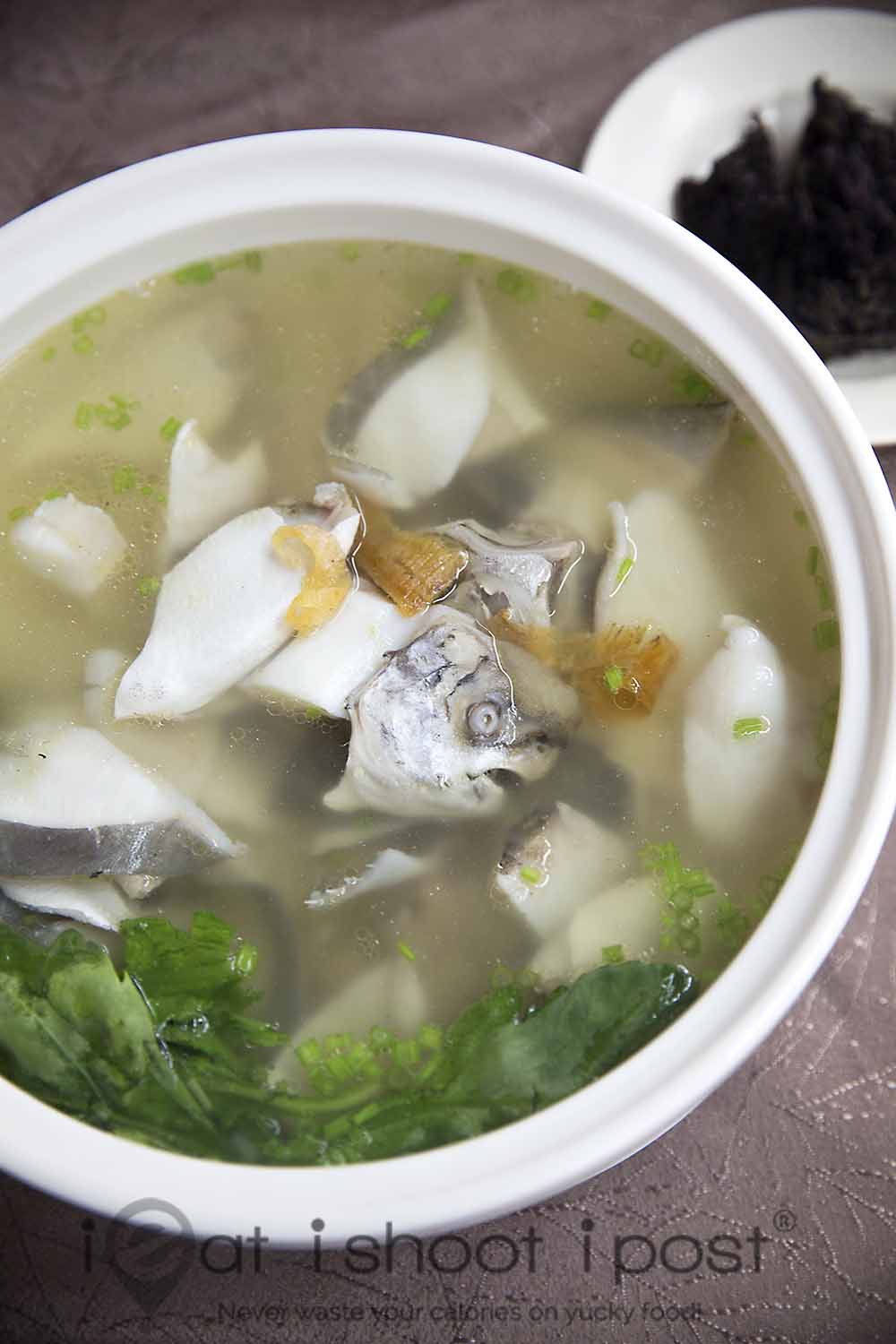 You can always judge a Teochew restaurant by the quality of its  pomfret.   If it is anything less than super fresh, you will be able to pick up its fishy odour since it is always served either steamed or in a simple clear soup!  That is why passionate restaurateurs like Jimmy Koh, 67, make the effort to buy their fish direct from Senoko every day!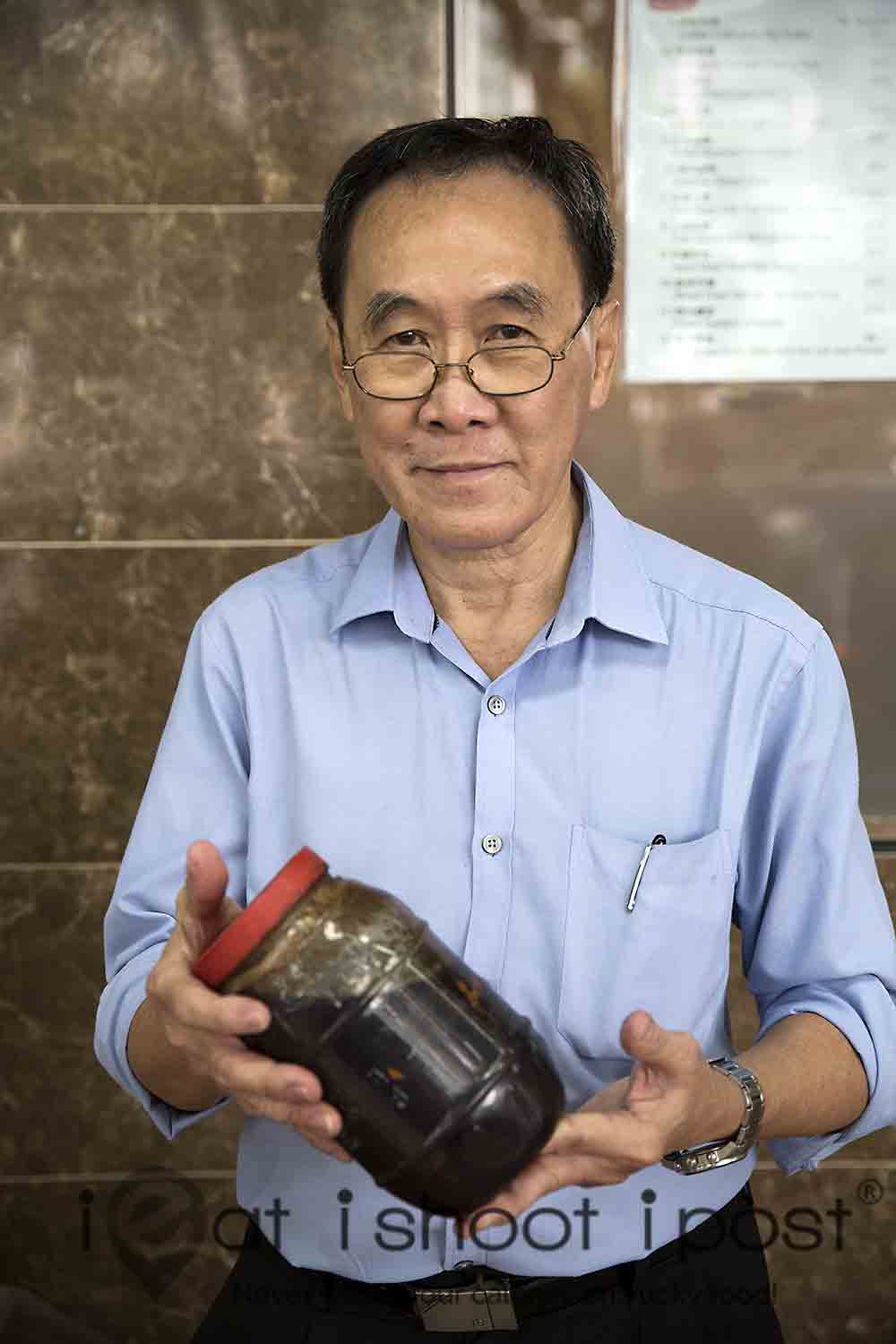 Cheng Hoo Thian was founded by Mr Jimmy Koh's father in 1930 at Clarke Quay.  After the war they reopened again at the New Market Road and was there till 1968 before shifting to the Khalsa association.  They stayed there till 1975 before moving again to South Bridge Road.  In 1977, they closed the restaurant and went into private dining where they continue to cook their traditional Teochew fare in people's homes.  In 2012 they re-opened again in a four storey shop house along Keong Saik road.  At that time, they were doing Teochew fine dining with another partner.  But that lasted less than two year before they went back again into private dining.  About a month ago they re-opened again but this time in a more austere place in Whampoa.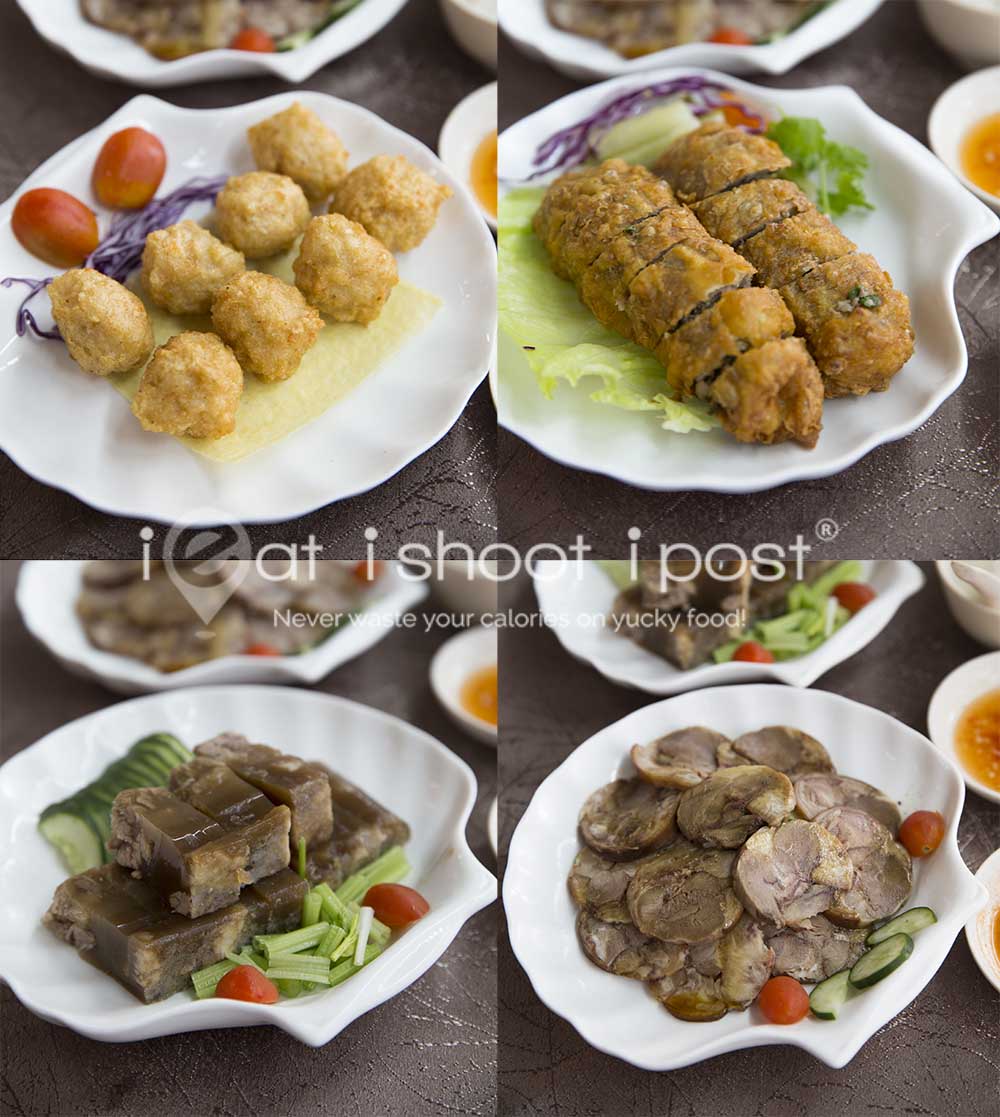 The food is quintessentially Teochew and should be familar to those of the older generation. For starters we had the pork aspic, liver rolls, hae zhor (prawn balls) and smoked pork trotters.  I was surprised to learn that traditional Teochew hae zhor were simply prawn meat that have been shaped into balls.  Jimmy tells me that the ones wrapped in bean curd skin are the Hokkien version of the dish.  Staying true to the Teochew culinary philosophy that everything must be fresh, only fresh pork and wild caught sua lor prawns are used to make the respective dishes.  4/5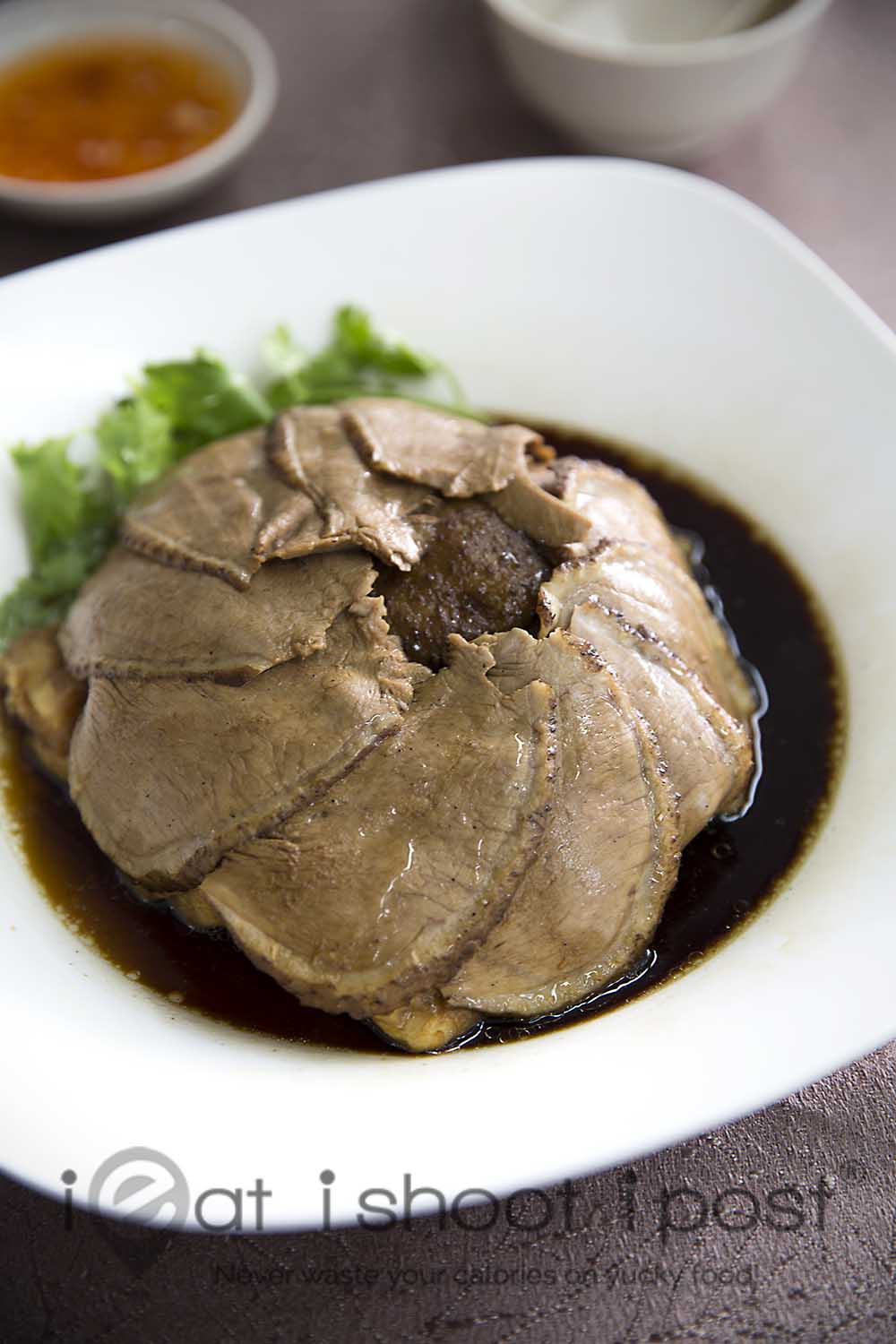 Their braised duck is very good and well presented.  The braising sauce is the traditional Teochew style sauce which is nicely balanced and the meat itself is tender and flavourful.  4.5/5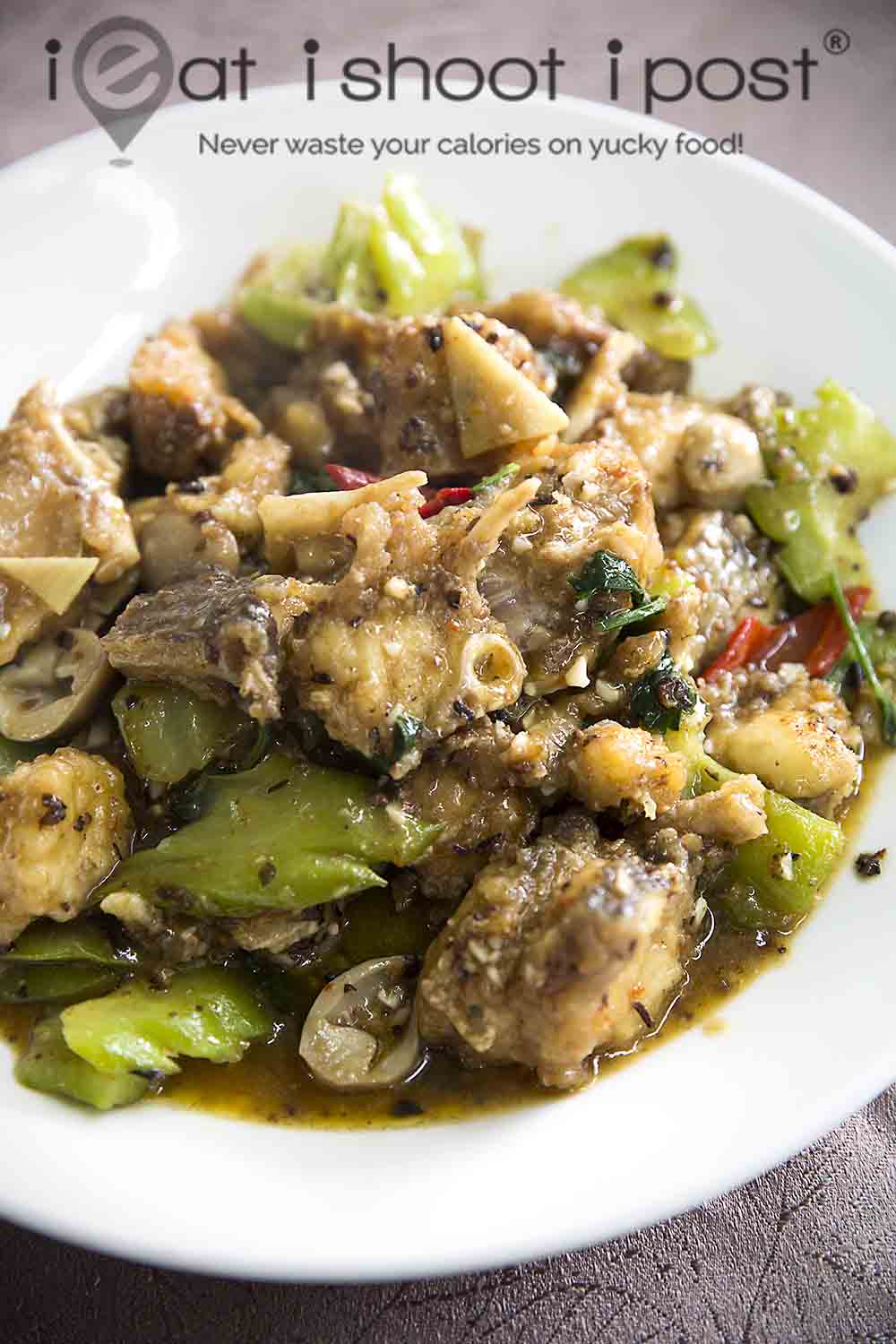 One of the best dishes of the day was the braised fish head with bittergourd.  Their black bean sauce is very good and are made from black beans from Swatow.  It is one of the most memorable version of the dish that I have come across. 4.5/5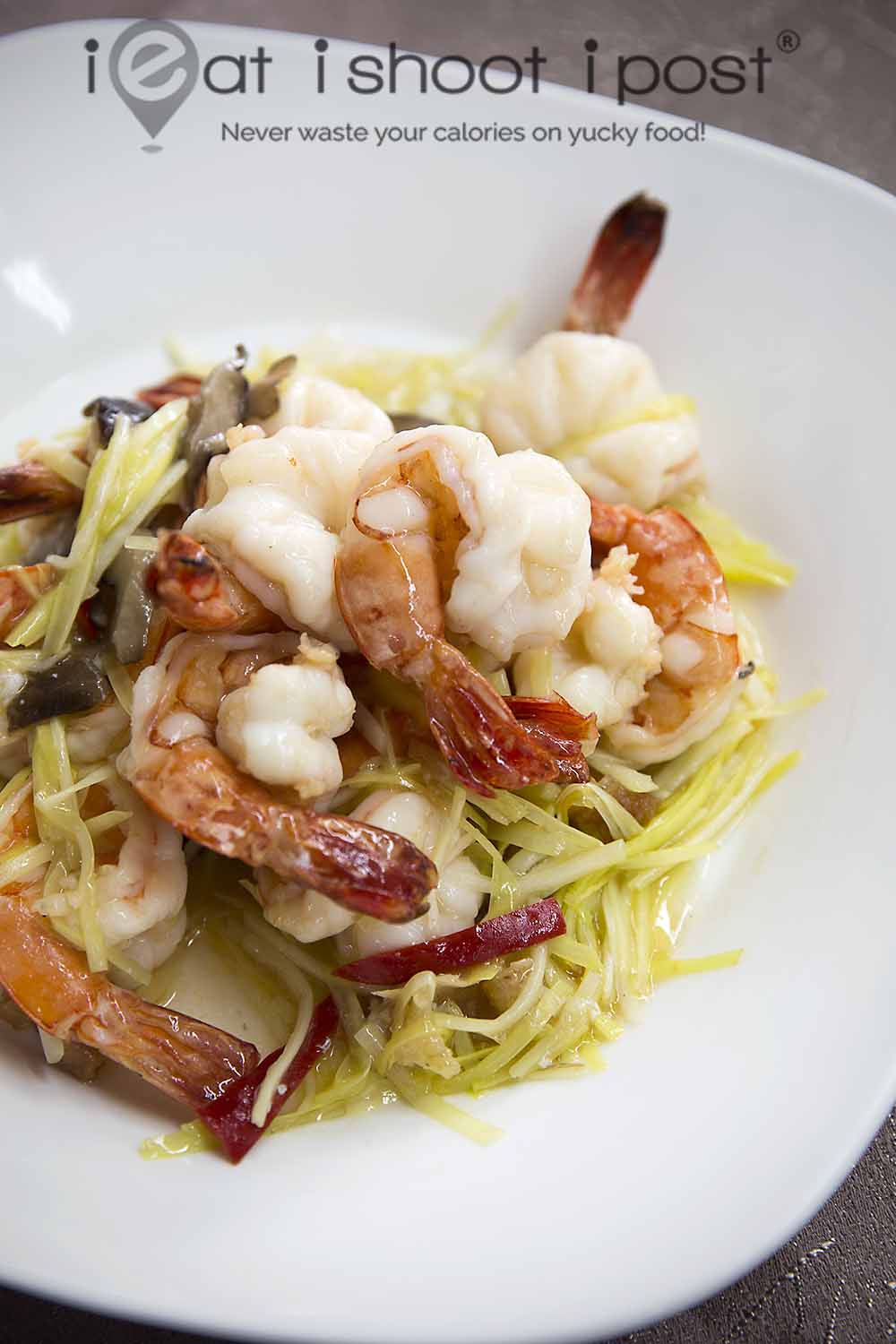 Another highlight were the prawns with yellow chives.  The ang kar prawns were crunchy and juicy and they use yellow chives from Hong Kong which were tender and doesn't get in between your teeth.  4.25/5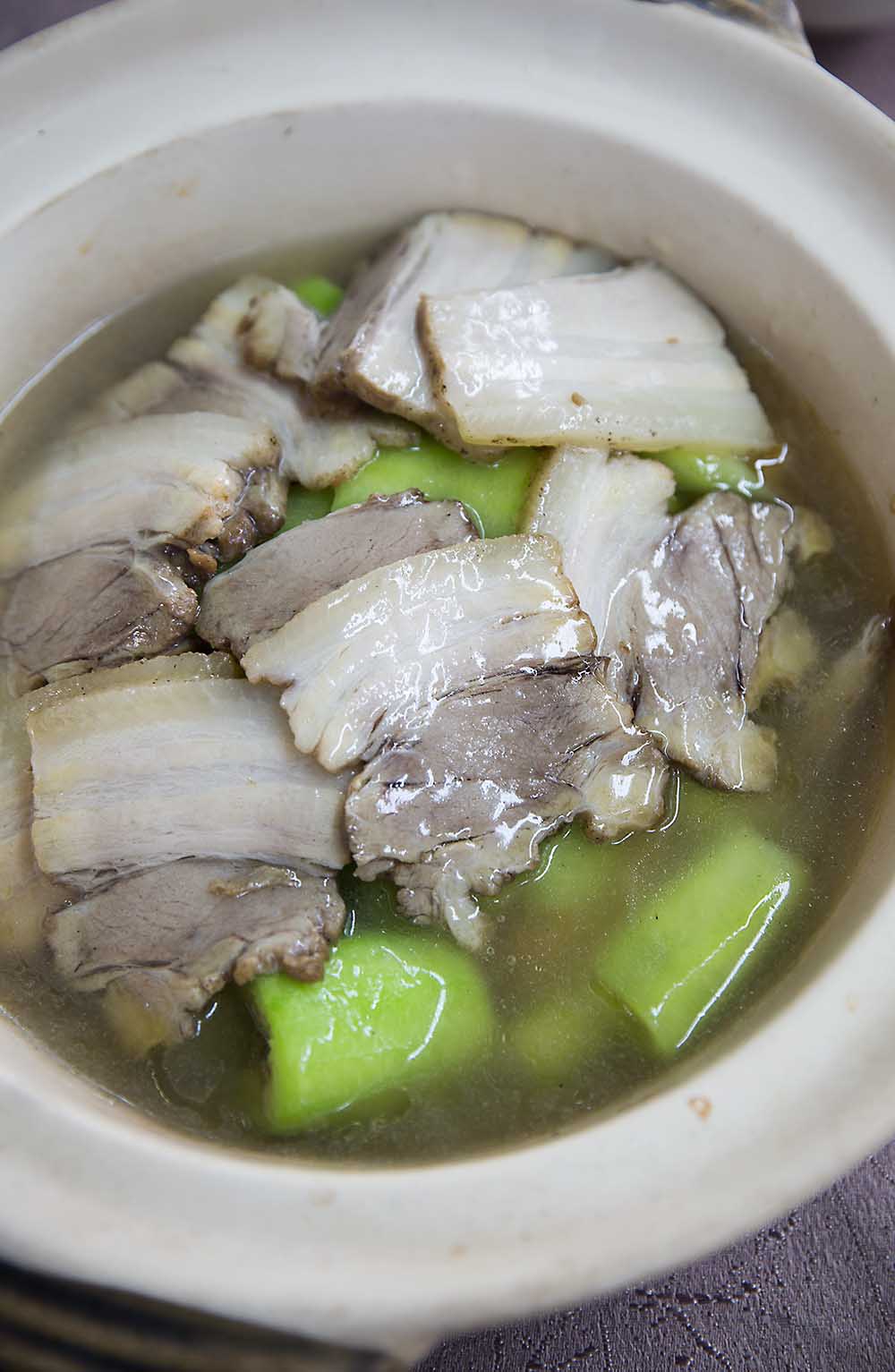 This is the first time I have come across the salted pork and looffa dish.  It is the kind of dish that really comes across as very old school.  Not something I would order again for myself but I am sure that the older generation would really appreciate it.  4/5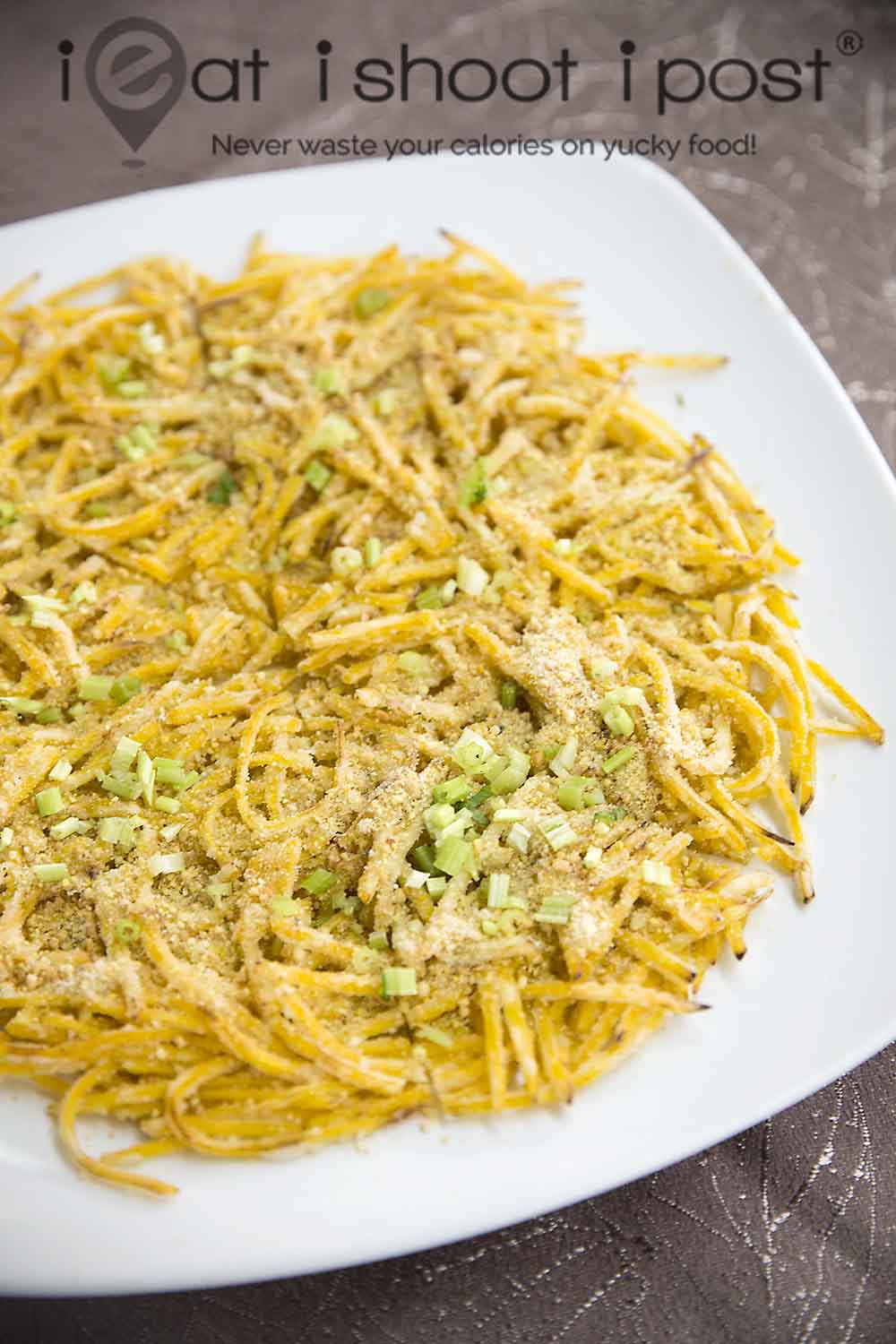 I was told they do a very traditional yam paste here but Jimmy suggested we try the crispy fried pumpkin cake instead because it is not widely available.  It is basically a rosti made from shredded pumpkin with ground peanuts.  It was novel, and good to try just for the experience but not something I would order again.  3.5/5
Conclusion
This Teochew restaurant has been around for 8 decades and they even have an old menu from the 1930's to prove it!  It is good that they have reopened again to the general public so that we can all have the opportunity to taste some truly old school Teochew dishes!