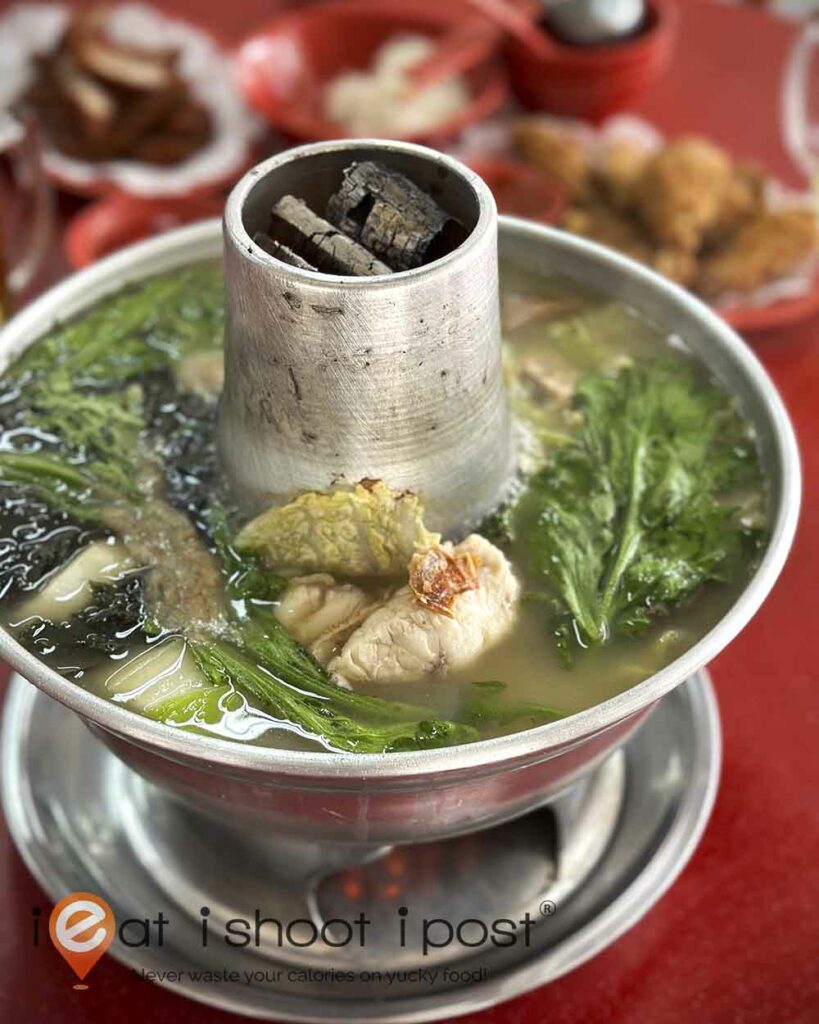 How many Nan Hua Changs are there?
After posting my story about Nan Hua Chang at Kaki Bukit, I got an email from the owners of Nan Hwa Chong Fishhead Steamboat at North Bridge Road stating that the eatery at Kaki Bukit is not owned by them and that it has caused confusion amongst their customers who went to Kaki Bukit assuming that it is a branch of their restaurant.
The whole situation can be quite confusing. The restaurant at Kaki Bukit which just recently opened is owned by the daughter of Ah Chew who inherited the business from his grand-uncle who started Nan Hua Chong along Merchant Road in 1927. However, you can also see Ah Chew working at Northbridge Road Eatery, so it is easy to assume that he is involved in both eateries.
Back in the 1990's, Ah Chew and his wife were both operating Nam Hwa Chiang Fish Head Steamboat in Geylang. When they divorced, his wife continued to run the business which relocated to Teck Chye Terrace while Ah Chew partnered with Mr. Lee Hong Chuan to sell Fish Head Steamboat in a coffeeshop in Crawford Lane. They then found another partner and opened Nan Hua Chang at 462 Crawford Lane, (The eatery is still there) but Mr Lee and Ah Chew eventually split with that partner and moved to the present location at North Bridge Road in the early 2000's where they became a household name.
Note the slight differences in the spelling of the various eateries!
Now here's the rub. Although Ah Chew started there as the partner and chef, he was never officially a stakeholder in the enterprise. Without going into too much detail, one can take it that he must have been quite happy with the arrangement since he had spent almost two decades working there. Things only became complicated when Ah Chew's daughter decided to leverage her family heritage to open her own restaurant.
So, now you have this situation where both restaurants are claiming that they are the legitimate Nan Hwa Chong, one via a business linkage, and the other through a family linkage. How can this be resolved?
I think we'll have to leave it to the two families to resolve it between themselves. Our task as patrons is just to know that both eateries are independent of each other and to let our tastebuds decide which eatery we would support!
Nan Hwa Chong: The Next Generation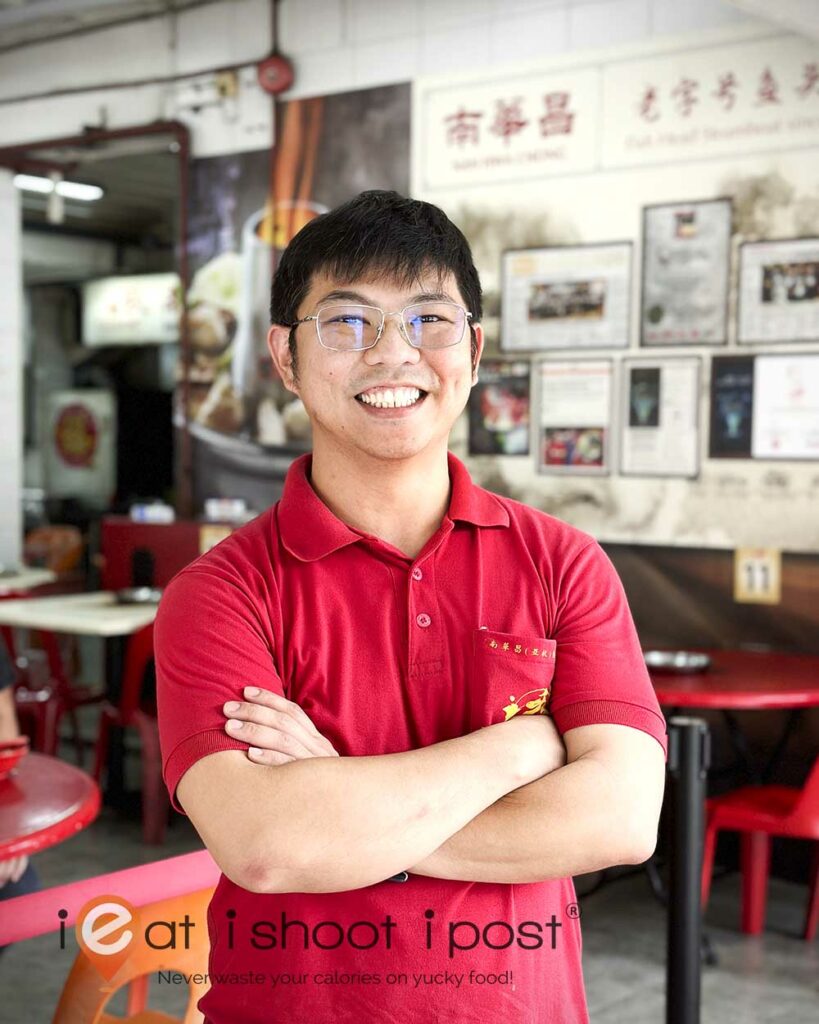 The eatery at North Bridge Road is currently managed by Mr Lee's son, Michael who took over the reins in 2009. According to him, the current Fish Head Steamboat recipe has been modified by his mother soon after they moved to the North Bridge Road eatery. In the past, Ah Chew's soup base was made from pork bones, but it was his mother who modified it into a pure fishbone-based recipe.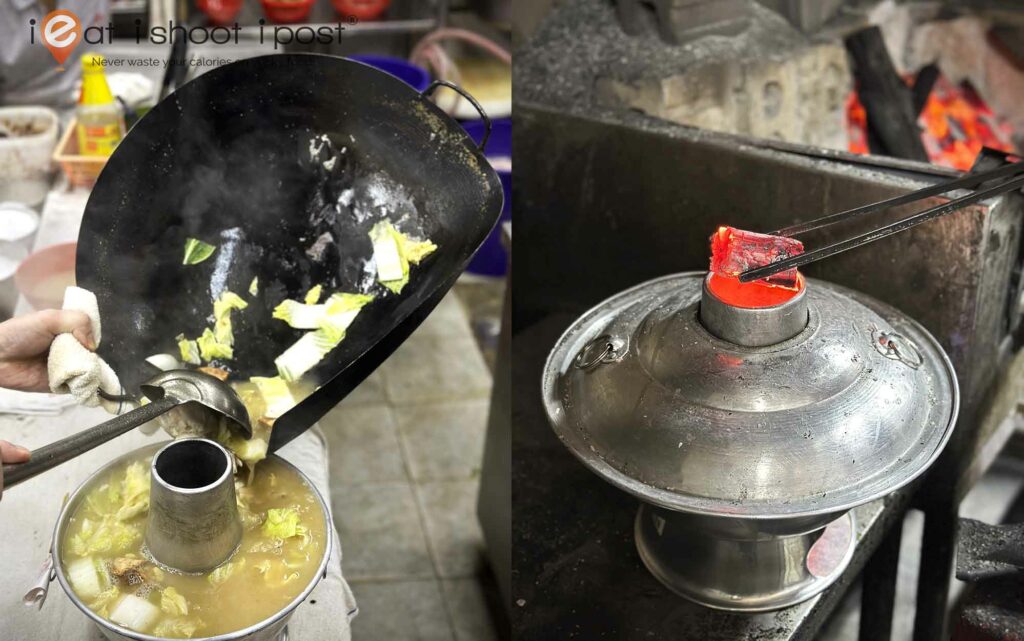 How the Soup Differs from Kaki Bukit
Each pot of soup is cooked individually using a special blend of spices and flavoring mix made with fish bones and other dried seafood. What I found quite interesting is that their woks have all been specially modified to allow for the soup to be easily poured out of the wok into the steamboats!
The soup was flavourful but again, like the one I had at Kaki Bukit, it didn't quite have the complexity of my current go-to fish head steamboat which has dang gui and sour plums to give it extra layers of flavour. 4/5
Accompanying Dishes to Try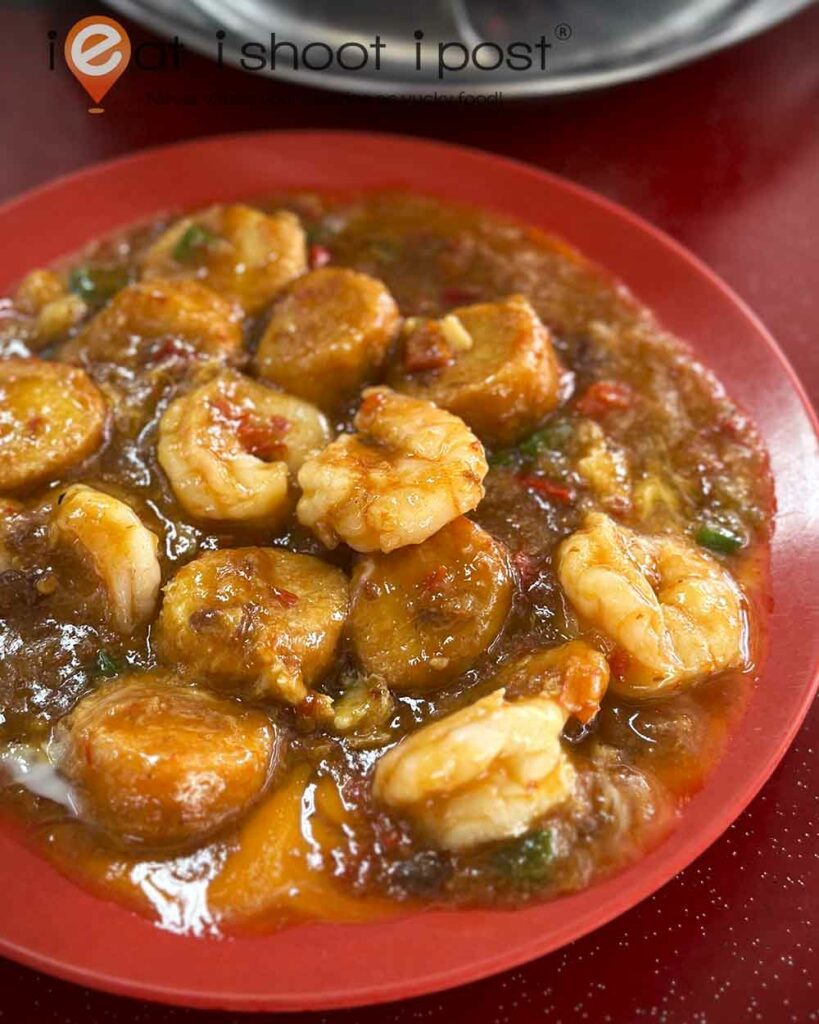 Our kakis felt the tofu prawns here were better than the one at Kaki Bukit, although I am still ambivalent about having this dish with Fishhead Steamboat, still preferring the version without chilli and tomato ketchup. 4/5
The har cheong gai is pretty standard. It's well marinated and has a nice crust but is not as flow-down-your-hands juicy as I would like. Due to the volume of har cheong gai that they need to dish out during peak periods, the wings are pre-fried before meal service and refried just before serving to crisp up the crust. That usually means you don't have to wait too long for your wings but it does make it a little less juicy. 4/5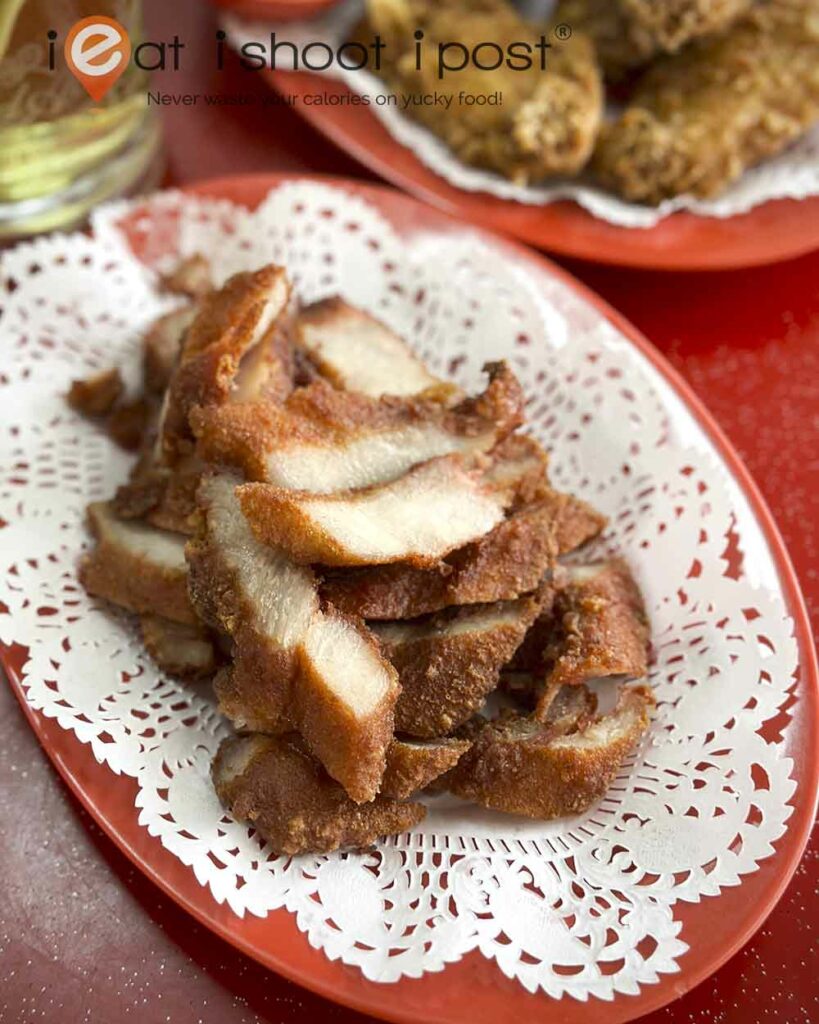 Their fried pork is quite nice and better than the version over at Kaki Bukit. Again, it would have been better if they were freshly fried. 4/5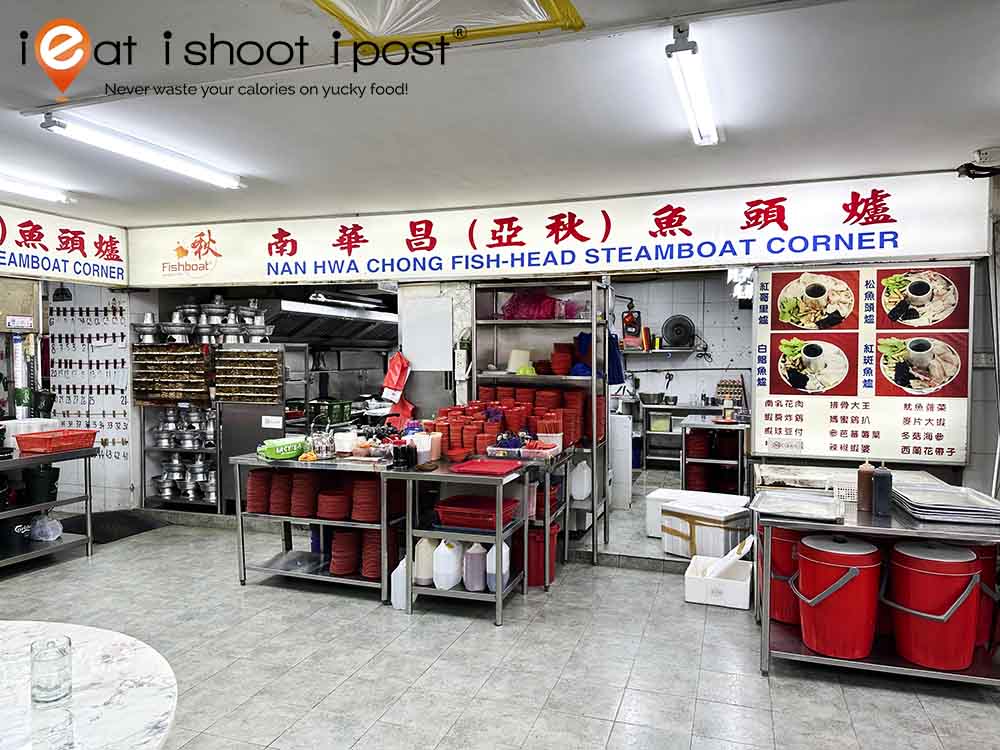 Conclusion
There is no doubt that Nan Hwa Chong had a big role to play in the popularity of Fish-Head Steamboat and this eatery at North Bridge Road is still very popular. I hope I managed to clear up the confusion about the relationship between the various eateries with the same name. At the end of the day, there really is no use arguing over who really is the genuine Nan Hwa Chong, what really matters is that we consumers will decide which one to support based on the quality of the food and the prices!