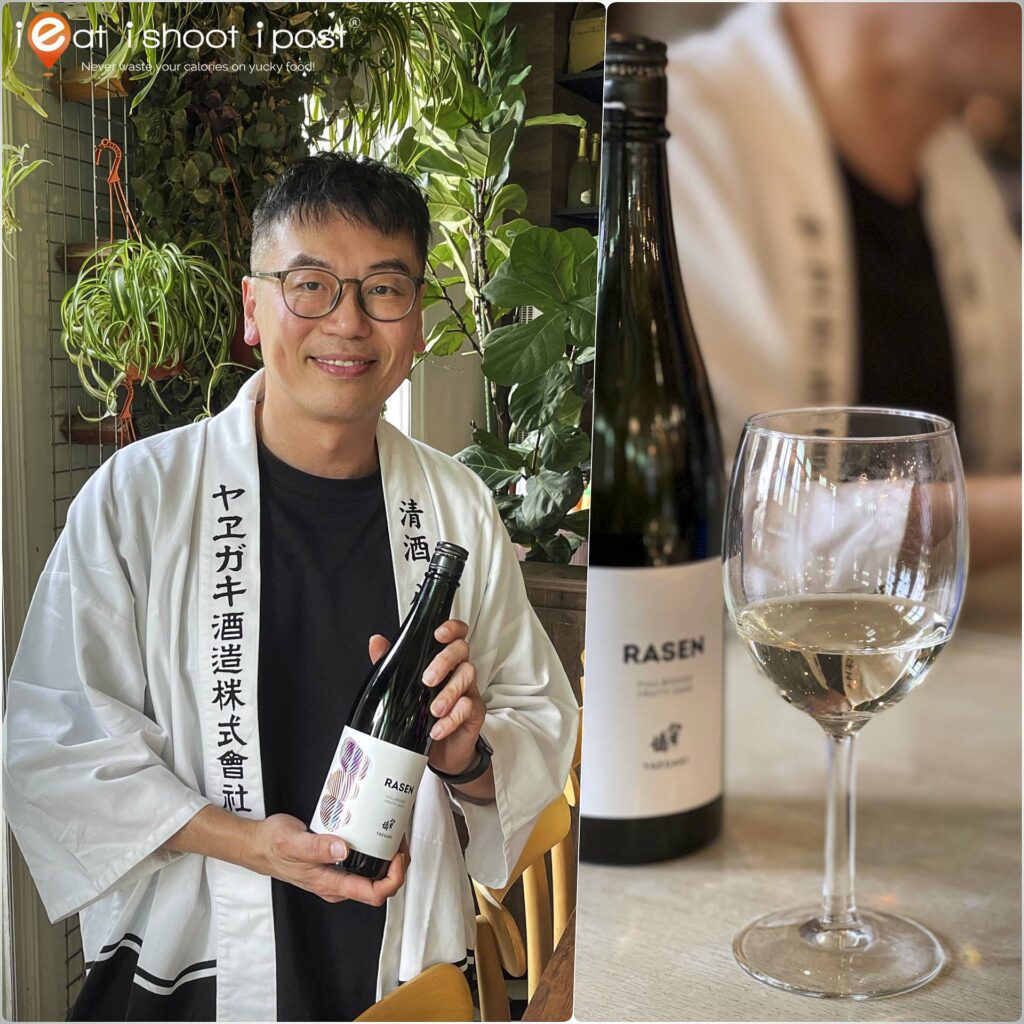 If you asked my husband, he'll tell you that one of my guilty pleasures is to relax with a carafe of sake, snacks, and Netflix on the Tele So, it didn't take much for me to accept an invitation to taste a new sake that's specially made to pair with our local food.
The man behind this sake is Chef Wilin Low of Relish and Wild Rocket which was one of Asia's top 50 best restaurants. He wanted to create a sake that could "hold up to our local food". He quips that most sakes are made to pair with Japanese food that has milder flavours, and is often overpowered when paired with our local food.
So Rasen was birthed after one of Japan's oldest breweries, the 350-year-old Yaegaki Sake & Spirits approached him for a collaboration. He went through a number of sakes before finally selecting a blend of the Hyogo Prefecture brewery's Yaegaki Junmai and Yaegaki Extra Sweet.
So, how well does it pair?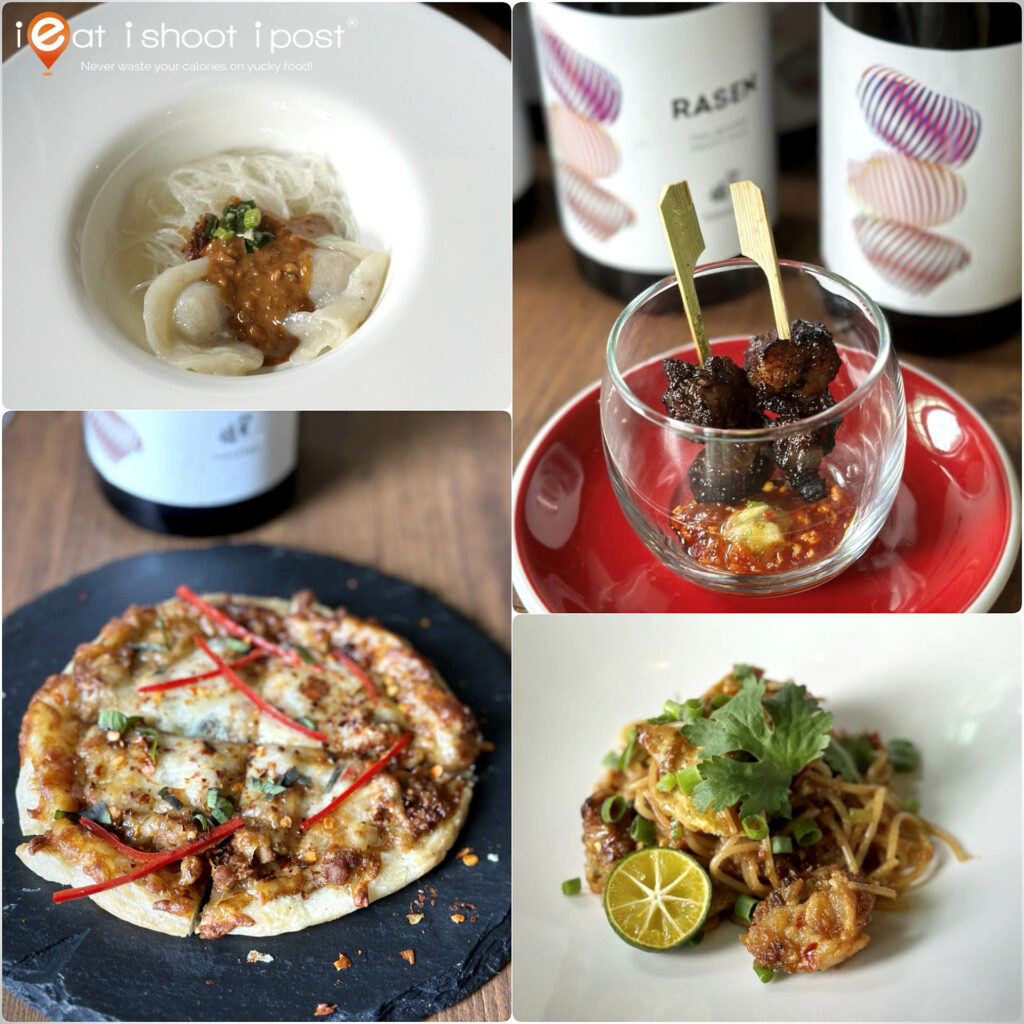 To be honest, it was challenging to determine how well Rasen paired with our local food during the tasting because the dishes served were not the typical fare found at hawkers, coffee shops, or local eateries. We were presented with some of Chef Wilin's Mod Sin creations, such as Scallop Her Kiao, Iberico Pork Satay, and Krapow Basil Minced Chicken Prata Pizza (which tasted similar to Leslie's Thai Curry Chicken Prata Pizza). While Rasen paired well with these dishes, I required further convincing. Fortunately, we received a sample bottle to take home, and I was able to pair it with some lontong. After all that, I have to conclude that Rasen does complement our local cuisine rather well.
The fruity, full-bodied sake has a delightful sweetness and umami flavour that results in a pleasant mouthfeel. It is made using 3 different rice varieties (Yamadanishiki, Kinuhikari and Akebono) and has an alcohol level of 14%. The intriguing thing about Rasen is that it tastes quite different when consumed on its own, highlighting its bitterness and acidity. This distinct flavor profile is precisely why it pairs so well with spicy foods!
In Japanese, Rasen means "spiral." The label depicts three rice grains in a colored spiral design, symbolizing the brewery's consistent application of traditional manufacturing techniques and their ability to adapt to changes in the market.
MU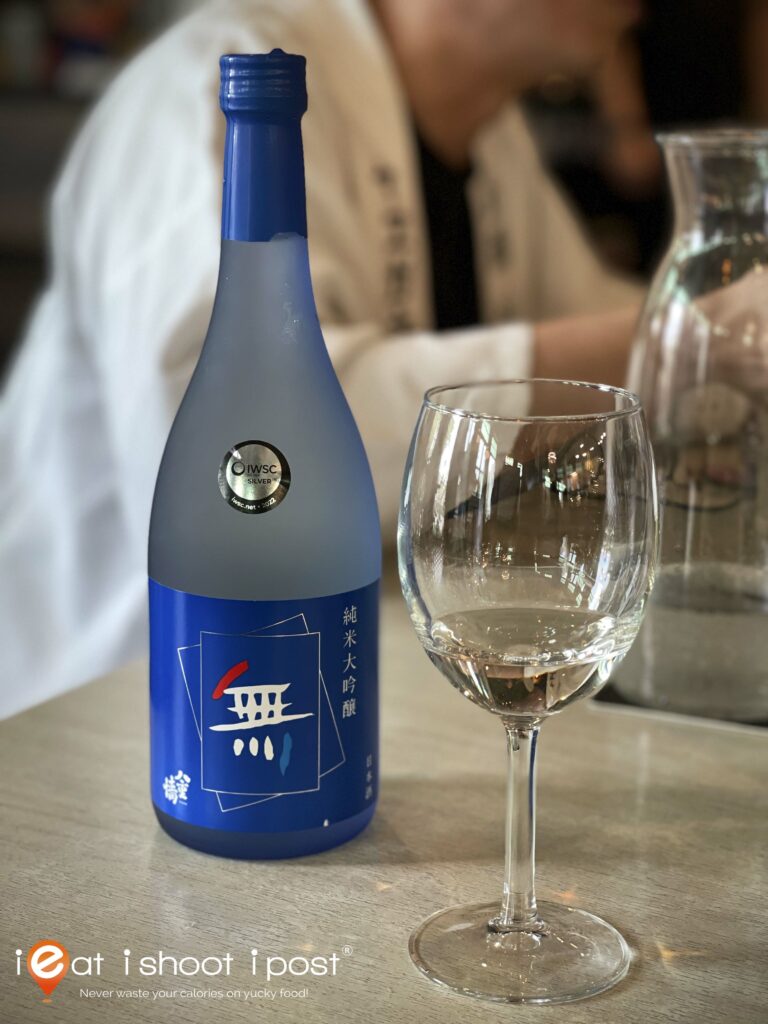 We also got to taste Yaegaki's Junmai Daiginjo – MU (above) and MU Black (below). Both sakes were excellent. They are brewed from 100% Yamada-Nishiki rice, a rice variant that's specially cultivated for sake production. This special rice has its starchy core developed to its fullest size so you get more starch even at higher polishing rates.
The MU Black was particularly exquisite with a polishing rate of 40% (ie 40% of the grain is left). It smooth, elegant, and has a light earthly fragrance that will linger on your palette.
MU Black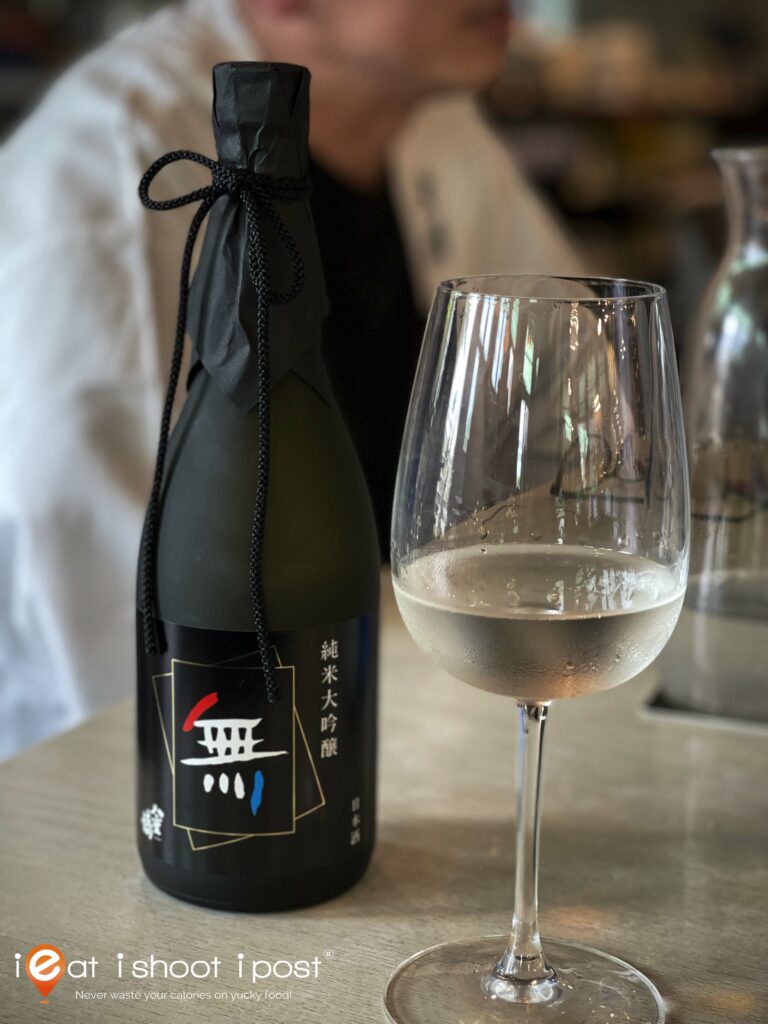 Conclusion
If you are having local food next time, look out for this specially blended sake at Relish by Wild Rocket, The Kongsee, Good Luck Beerhouse, or Thevar where it is retailing.
Disclosure: this was a media invite.