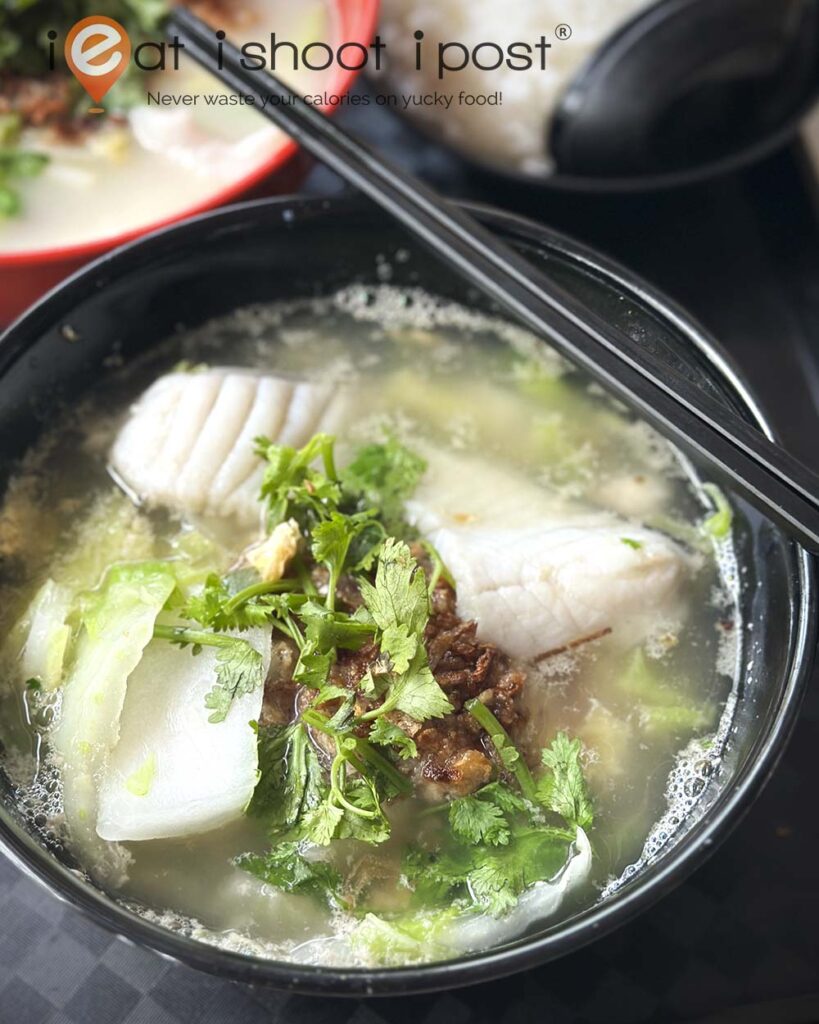 Thai Seng Fish Soup has been Lisa's go-to fish soup place ever since we covered them in our "Good Eats and Hidden Gems" food trail. They had recently relocated and so we thought it was a good time to revisit our friends again!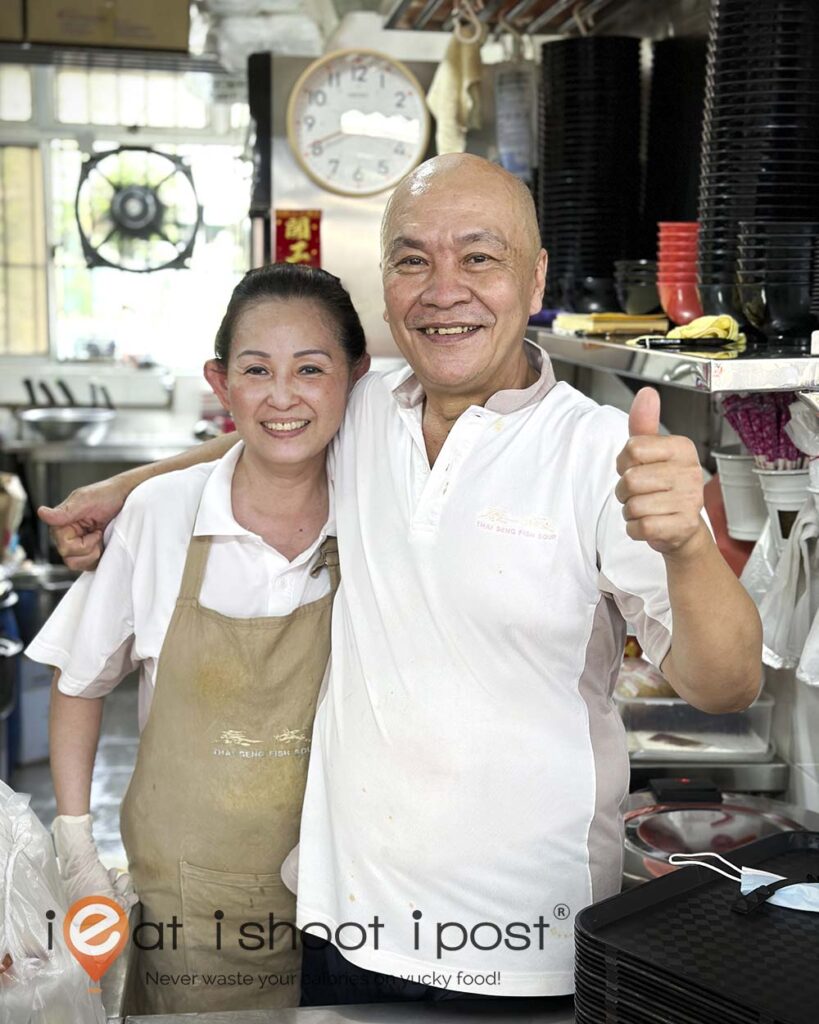 The Stall is helmed by Henry Tan and his wife and they had started selling fish soup in Woodlands for four years before moving over to Ubi where they have been for the last 20 years. The couple are energetic and friendly which must be another reason that they always have a snaking long queue outside their stall!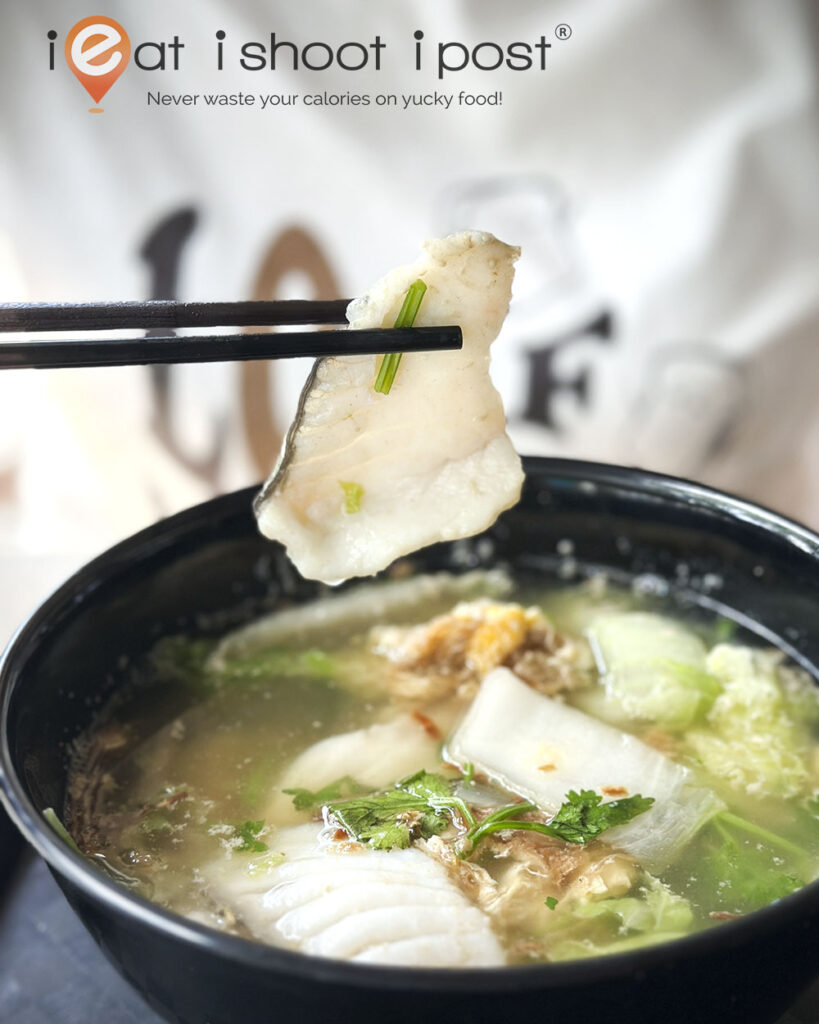 The other reason is, of course, their really tasty fish soup! As you can see from the photo, their fish is super fresh and always holds together so well with a wonderful bouncy bite. They only procure good quality batang fish and make it a point to slice it themselves in order to maintain the quality of their soup. The rest of the fish bones are used for their soup base which is made entirely of fish bones.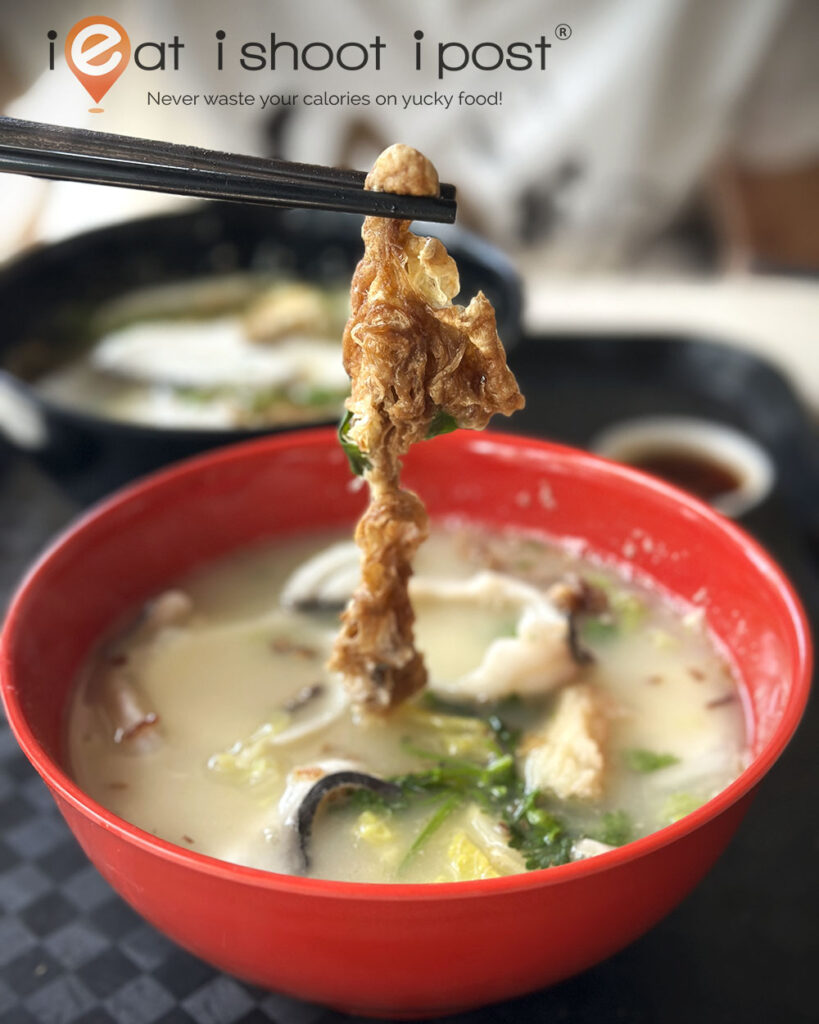 The other thing we really love about the fish soup is the addition of fried eggs, or what I call egg bombs (炸蛋 zàdàn). These morsels of deep fried eggs are especially yummy after they have been soaking in the yummy fish soup! 4.5/5
Be warned that there is always a snaking queue at the stall! You could try to go nearer to closing time at 2pm (closing time is 2:30pm) but may run the risk of them selling out before that. Nonetheless, the couple works really fast so it is a moving queue!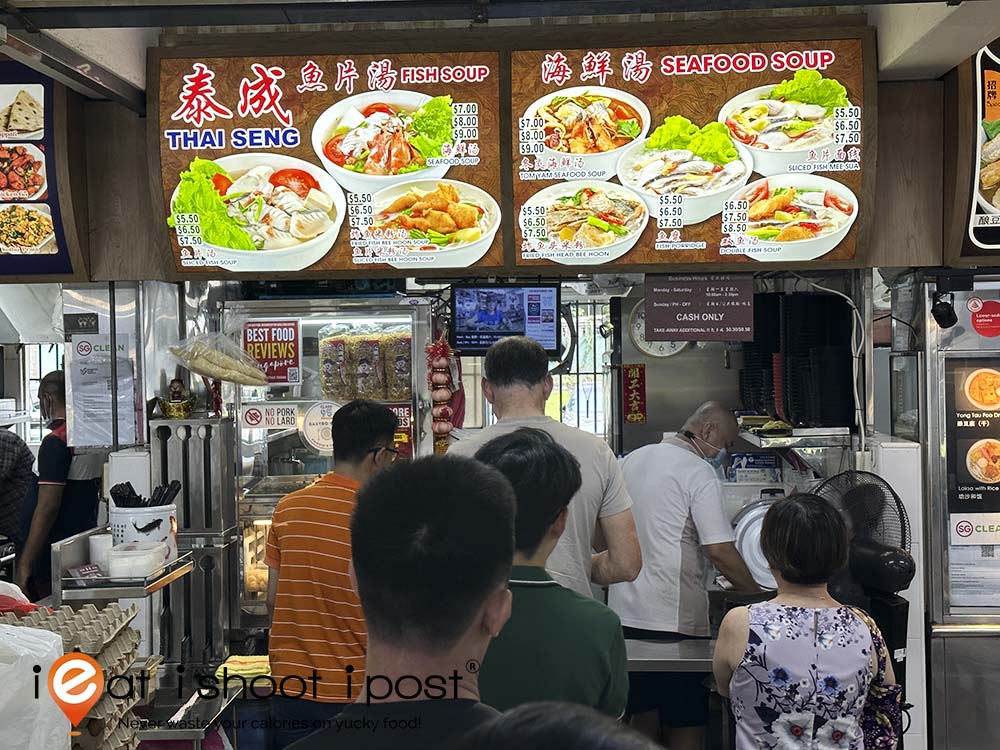 Conclusion
Our go-to fish soup place! The addition of fried egg bombs may not make it classic Teochew fish soup but it is so good!