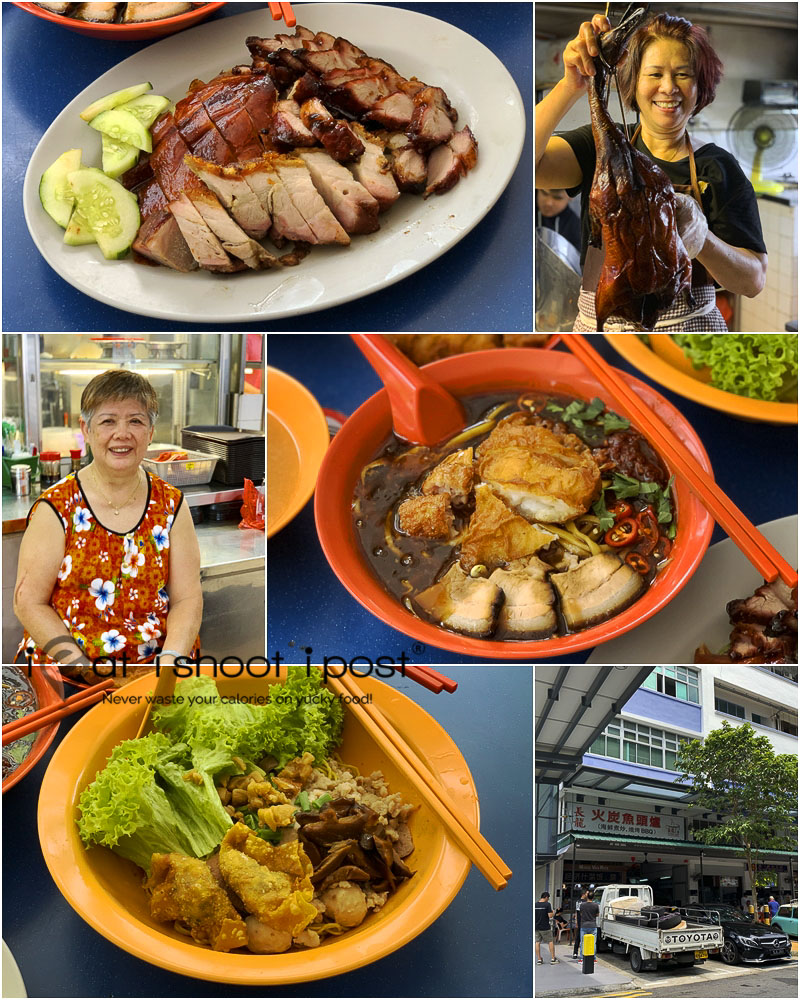 This is the 2nd in a series of food trails where we try to uncover good eats hidden in our industrial estates!  These areas are often overlooked as places to go for food  because we just assume that they cater only to the workers in the estate.  But if you dare to go in and explore, you might just find some really good food hidden amongst the workshops that the inhabitants of estate would prefer to keep secret!
Check out our other food trails at Industrial Estate Food Trails.
Today we head to Kampung Ubi Industrial Estate and our first stop is the coffeeshop at Block 3014 Ubi Road 1.  This coffeeshop is most well known for Mei Mei Roasted Duck and within the same coffeeshop is also Da Sheng Bak Chor Mee which is a "lost and found" stall that used to be at Plaza Singapura from 1997 to 2012 that is now run by a passionate fourth generation "shaolin monk". (watch the video and you will know what I mean)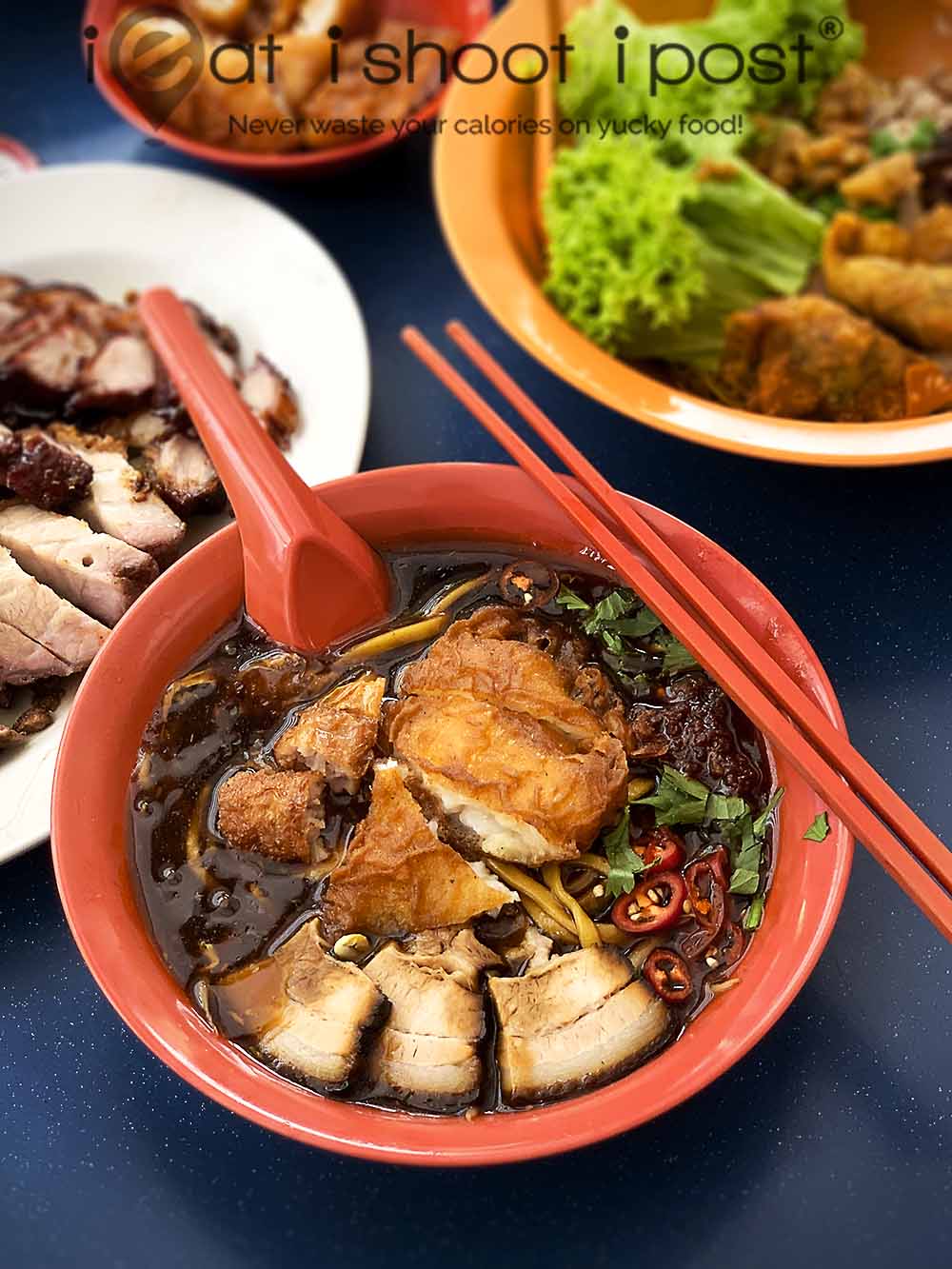 The hidden gem at this coffeeshop is this unassuming stall that sells lor mee on Mon, Wed and Fridays.  I have visited this coffeeshop on numerous occasions for the roast duck and bak chor mee but never realized that there was this lady who has been selling lor mee for the last 30 years!  Some of her fans actually wrote in to tell me that her stall used to be at Serangoon Ave 3 coffeeshop opposite Zhong Hua Sec Sch before she was forced to relocate.   She still persists in making everything by herself, from the ngor hiang, to the fried fish and the braised pork.  The lor is tasty and well balanced and goes really well with the fried stuff.  The ngor hiang was good, though the five spice could have been punchier!  4.25/5
Lay Eng Lor Mee Laksa Prawn Noodle
Blk 3014 Ubi Road 1
7am to 2pm.  Closed Sun
Map and Details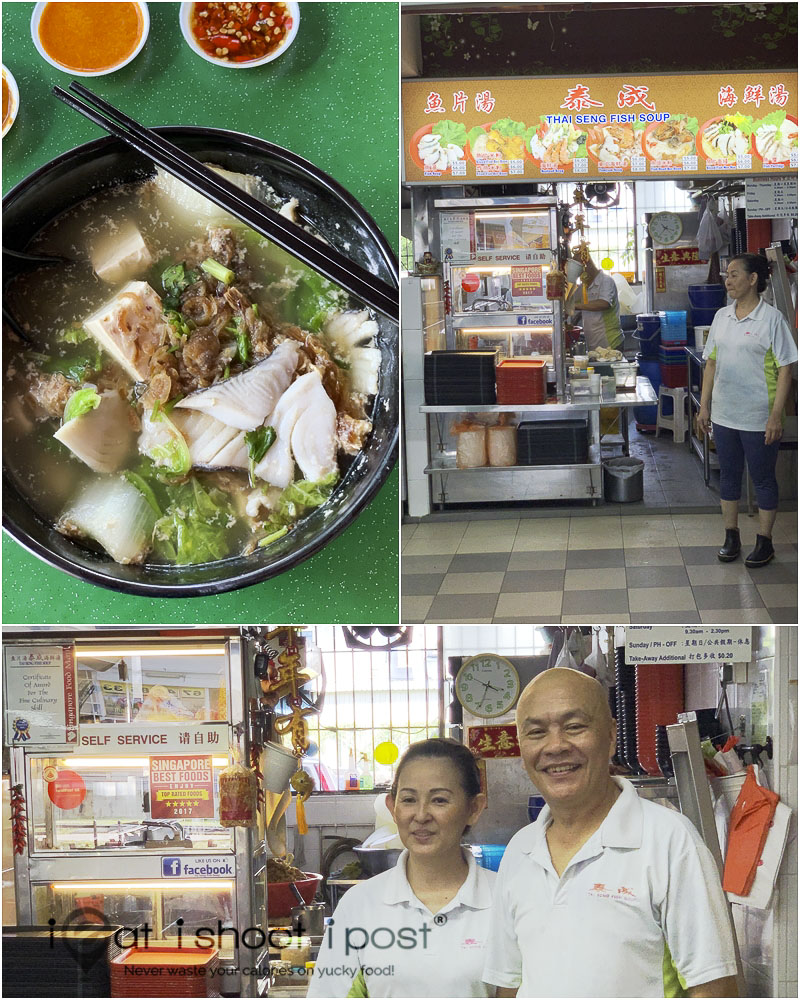 Our next stop is at this very popular fish soup which is notorious for its snaking long queues everyday.  It is run by a couple who has been selling fish soup for 16 years.  They use top grade batang here and you can tell the quality of the fish by its texture and flavour.   The soup, which is made entirely from fish bones is delicately sweet and flavourful.  Another distinguishing feature is that they top their bowl of fish soup with pieces of deep fried eggs which gives it another layer of flavour and texture! Little wonder that when we were doing our research into the Kampung Ubi area, this was the one that most people recommended! 4.5/5

Address Updated 9 May 2023
Thai Seng Fish Soup
3026 Ubi Rd 1, #01- 146 Industrial Estate, Singapore 408719
10am to 2.30pm
Closed Sun and Ph
Map and Details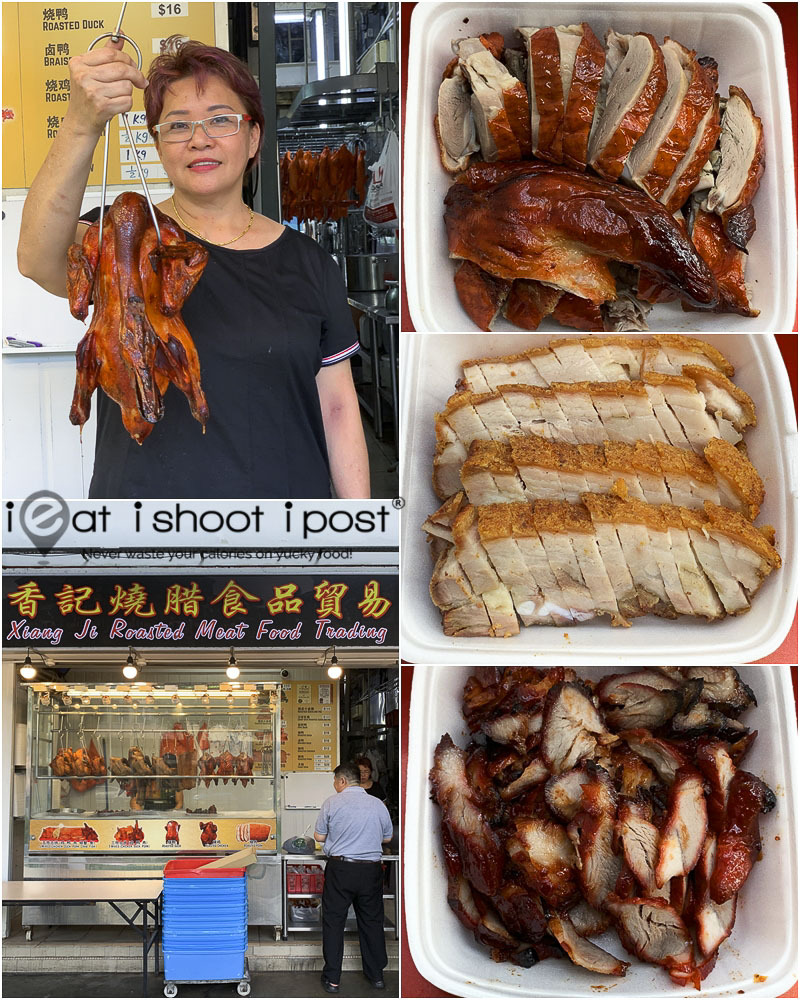 Kampung Ubi is most well known the row of roast meat shops along Ubi Ave 2 where you one can buy cheap and good roasted meats. Here is where you can pick up a whole roast duck for $16 and charsiu and sio bak for just $20 per kg. There are a few shops here and the most well known is Yan Chuan Roaster which has been there for many decades. A few stalls down is the hidden gem that we are recommending today. Xiang Ji has also been around for many decades but they have been wholesale roasters, supplying to hotels and restaurants. It was only three years ago that they started selling to the public. Their charsiu is very good and I am amazed that they are able to sell a 2.3kg roast duck for $16 even though they are using fresh duck! Overall, I can't say that they are among the top ten roasted meat stalls in Singapore, but if you are looking to buy good quality roasted meats in bulk, this is certainly the place to go! 4/5
Xiang Ji Roasted Meat
Kampong Ubi Industrial Estate #01-117,
3020 Ubi Ave 2, Singapore 408896
6841 2669
Map and Details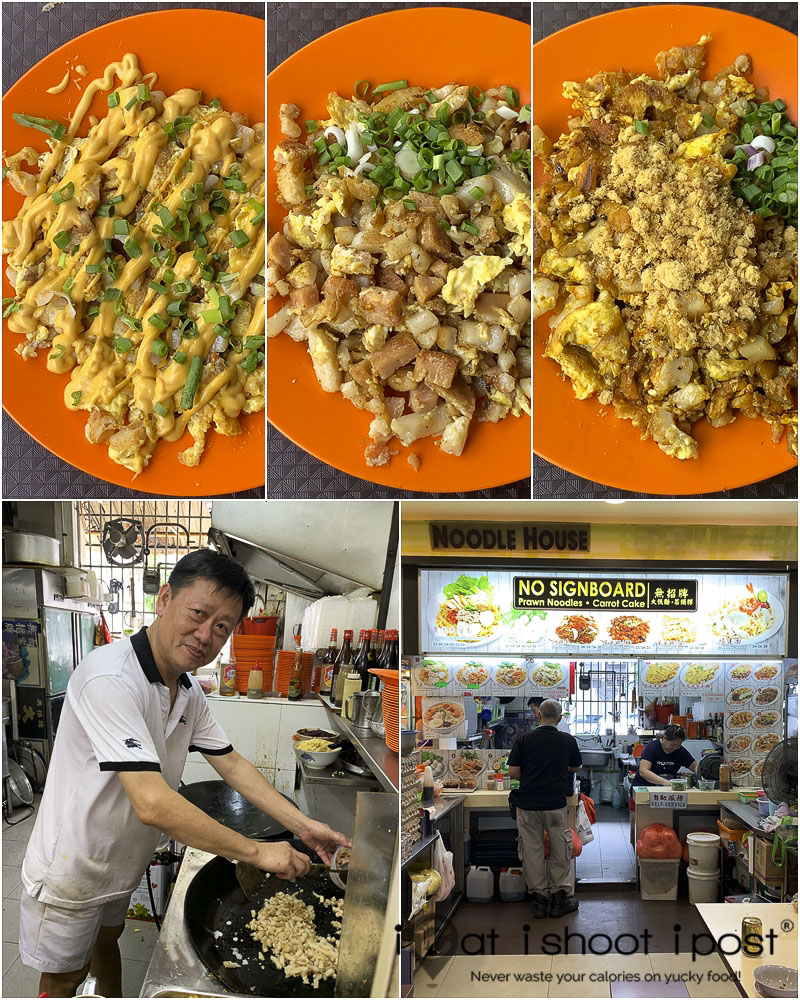 Still within Kampung Ubi but at the fringe of the industrial estate is this coffeeshop at Blk 301 Ubi Ave 1 which has a few interesting stalls.  The first is this stall that sells carrot cake with luncheon meat, amongst other innovative flavours.  Whenever I mention "luncheon meat" there will always be two camps. On the left are the ones who eschew luncheon meat as food not even fit for their pet dog. (Actually, a lot of people feed their pet dogs better than they feed themselves!)  One the right are the ones who start salivating just at the mere mention of "luncheon meat".  I am, unabashedly, a far right luncheon meat lover.  Blame it on my middle class, HDB heartland up bringing.  I grew up with it because it cheap, easy and tasty food that a busy mum looking after three boys could easily serve.  For those of you who belong to the luncheon meat club, you will surely enjoy it with carrot cake!
The boss tells me that he came up with the dish five years ago when he bought a can of luncheon meat to make luncheon meat fried rice.  But he realised he didn't have any steamed rice on hand and so in a moment of serendipidy, he fried luncheon meat with carrot cake, and found that it was a marriage made in heaven.  It quickly became very popular with his customers and soon he began to experiment with other flavours such as nacho cheese, tom yum and mala amongst other things.  Their normal white carrot cake is actually very good if you are not the adventurous type!  4.25/5
No Signboard Carrot Cake
Blk 301 Ubi Ave 1
7am to 7pm
Closed Sun
91394006
Map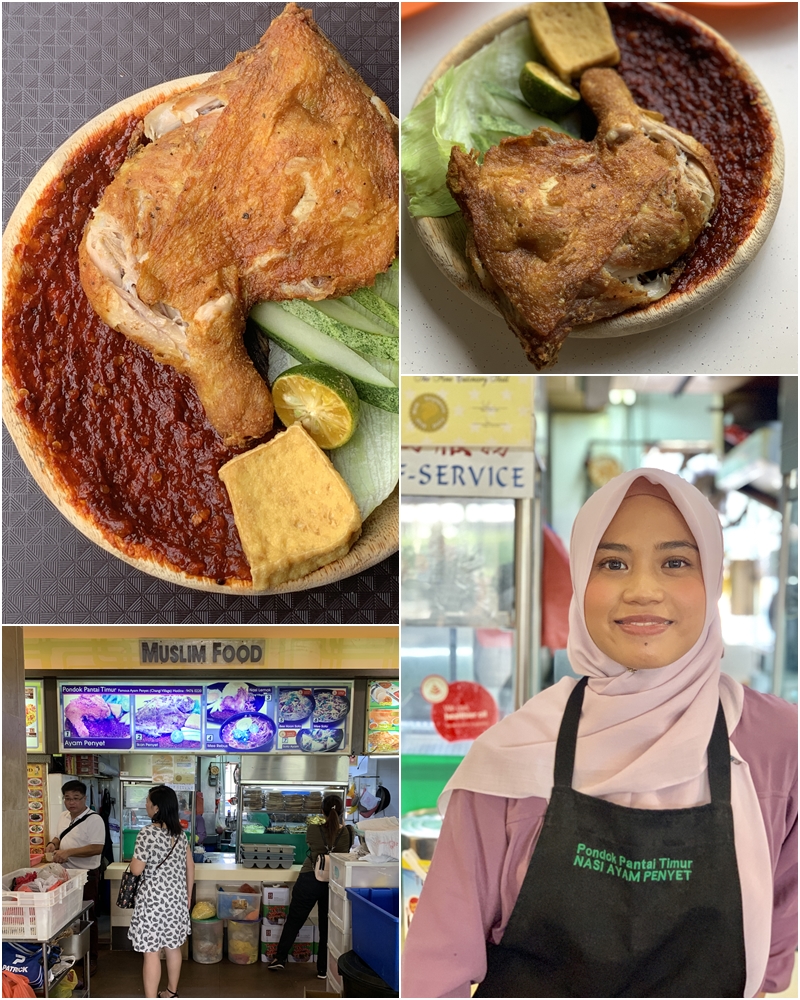 Also in the same coffeeshop Pondok Pantai Timur which sells a smashin' (pun intended) ayam penyet served in a traditional wooden plate with a mean looking sambal smeared over half the plate.  This stall used to be in Changi Village before moving here twelve years ago.  The family takes a lot of pride in their craft and they use only fresh chicken and make their sambal chilli everyday.  They also make their own chicken rice which goes very well with the fried chicken.  There are some who unabashedly crown this as the best ayam penyet in Singapore  but it didn't quite hit the "die die must try" button for me.  I would say though that for $5.50, you do get a meal made with fresh ingredients and with a lot of soul and it is good to know that it is being taken over by a next generation hawker!  4/5

Pondok Pantai Timur
Blk 301 Ubi Ave 1
8am to 8pm Mon to Fri, 8am to 5pm Sat, Sun closed
Map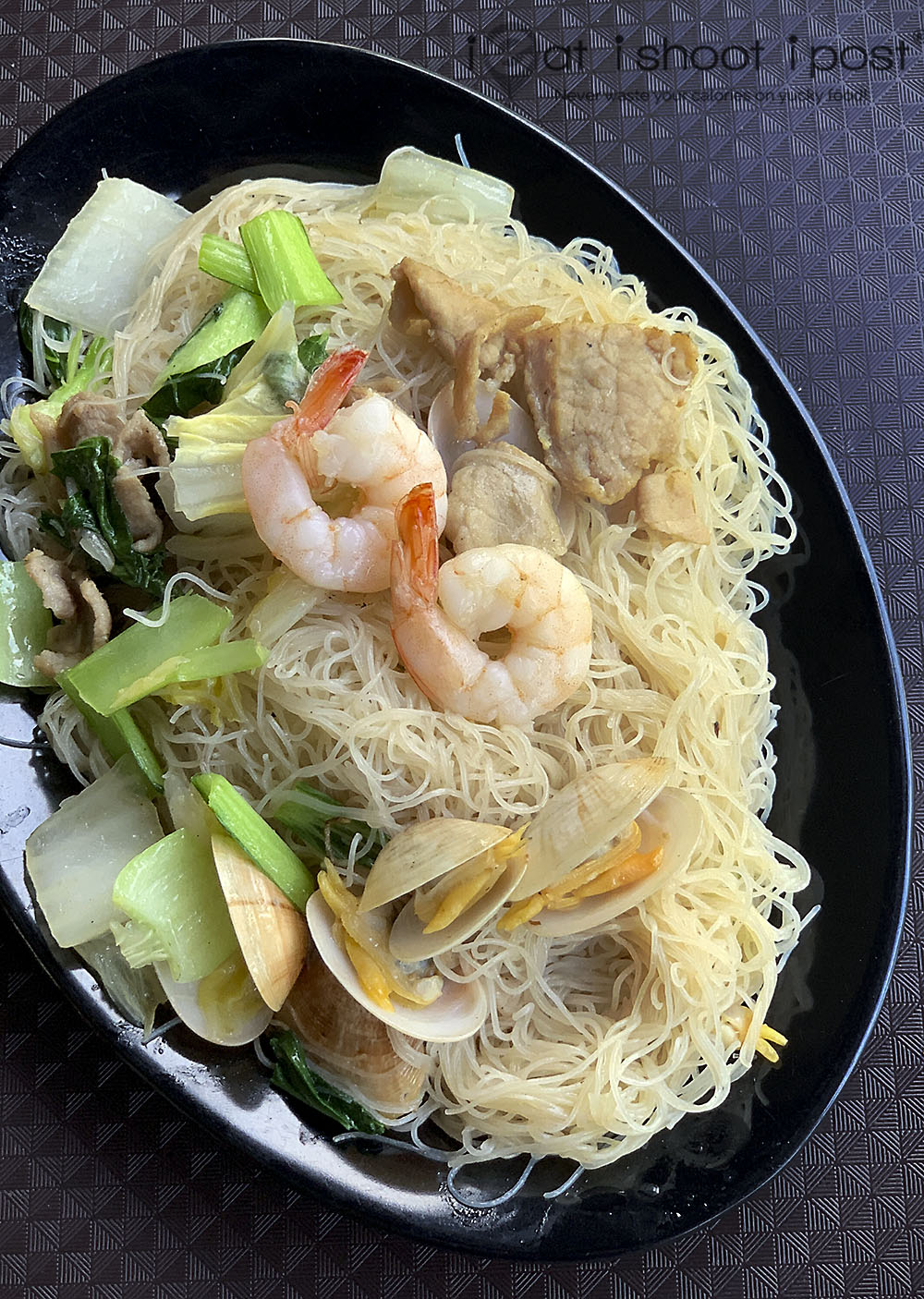 There is also a very unique stall here that sells Putian food.  It's run by a couple that are actually from Putian and they serve the type of dishes that they are familar with like Putian fried beehoon and red yeast rice chicken.  The most popular dish here is their fried beehoon.  Those of us who are familar with Putien style fried beehoon would immediately notice that the beehoon is not as thin and the absence of fried peanuts and seaweed.  This is necessarily so since they are selling it at hawker prices ($4). But the beehoon is very well fried and has the requisite wok hei and one really cannot dispute the fact that it is being fried by a man from Putian!  4.25/5
Putian
Blk 301 Ave 1 Coffeeshop
11am to 8pm
Closed Alt Sunday
Map
This post was done in partnership with JTC Corporation.