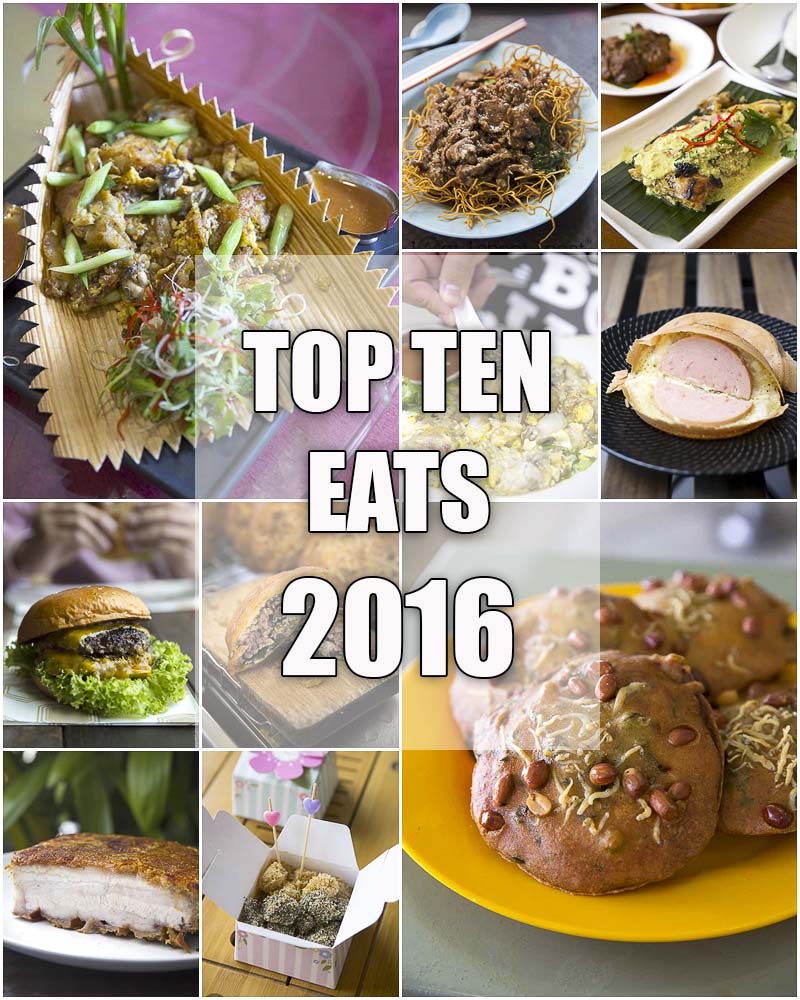 This year is quite special for me as it marks 10 years of eating, shooting and posting my food adventures online. I am grateful to God for all the friends I have made over the years and the wonderful food epiphanies we have shared together!
Food blogging as changed quite a bit over the years. Ten years ago, blogging was simply an online journal where you could jot down your experiences and share it with your friends.  Nowadays, social media is a major marketing platform for most companies.  As a result, you get a smorgasbord of food blogs all vying for your attention.
With so many blogs around, there are bound to be some which become fodder for the self appointed internet mata.  (policemen) They will complain about anything from the quality of the writing to whether the food was paid for.  Quite frankly, what other bloggers like to do with their own blogs is really up to them and there is no point complaining about it one day and then checking their blogs for the information you need the next.
As social media becomes a legitimate platform for marketing, there are an increasing number of food blogs who do restaurant write ups for a fee.  I think that is perfectly fine since it is basically a transaction between the restaurant and the food blogger. It does take time and effort to write and the blogger should be allowed to charge for the work done.  If there is shoddy work, then it is up to the restaurant, PR agency or whoever paid for the work to rectify it. What is important though, is that the reader knows that it is a paid review so then they can read it as such and form their own opinion. At the end of the day, it is a democratic process where the reader decides which blog to read and how to read it.
As for ieatishootipost, this is still very much my hobby and I only write about what I am passionate about.  If I don't like the food, I don't write about it, that's it. So far, I haven't done any advertorials for restaurants or hawkers (I might have done one or two in the past and decided it was a bad idea) and I plan to keep it that way until I can find a way to do it such that it doesn't compromise the integrity of the blog.  I do go for media tastings as long as there is no obligation to write about food that I don't like.  If I do write about it, there is always a disclosure at the end of the post so that you know it was hosted.  I do get product sponsorship from brands whom I represent. The same principle applies. If I don't like it,  I don't talk about it. That's it.
I really do enjoy writing recipes posts,  but only ones that work.  I don't publish a lot of recipes because it takes me a long time to try each one out while still running my clinic full time.  This year, I am particularly pleased with my Durian Cheesecake, McD Curry Sauce and Black Pepper Crab recipes.  But the rest are all good, so if you enjoy cooking, do take a look at my "Cook" archives.
Before we leave 2016, here is a roundup of what I feel were the ten best eats that I wrote about this year.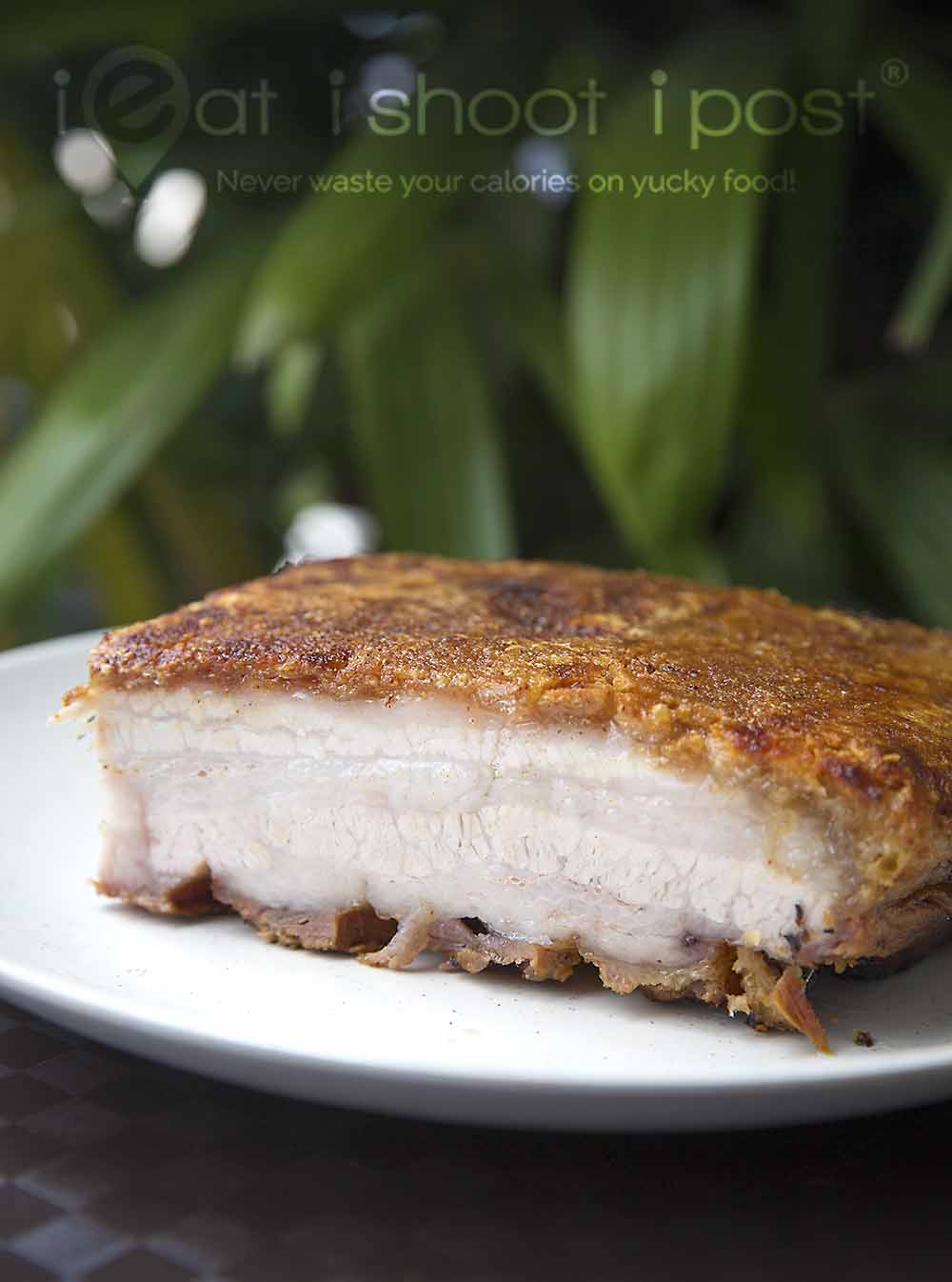 I sort of stumbled upon 88 Hong Kong Roast while I was at the same coffeeshop blogging about "fried porridge".  I have heard about Martin's roasts before, but he had moved from Tampines to Johor before I managed to try it.   There were rumours that he had returned to Singapore but it never occurred to me that he was at the coffeeshop I was visiting!  So, when I found out it was him, I had to order some roast meats to try.
His sio bak was really something.  The rind is crisp as cornflakes while the meat is fork tender.  As someone who has tried making sio bak at home, I can really appreciate the mastery that went into this sublime slab of porcine perfection!
Click to Read: 88 Hong Kong Roast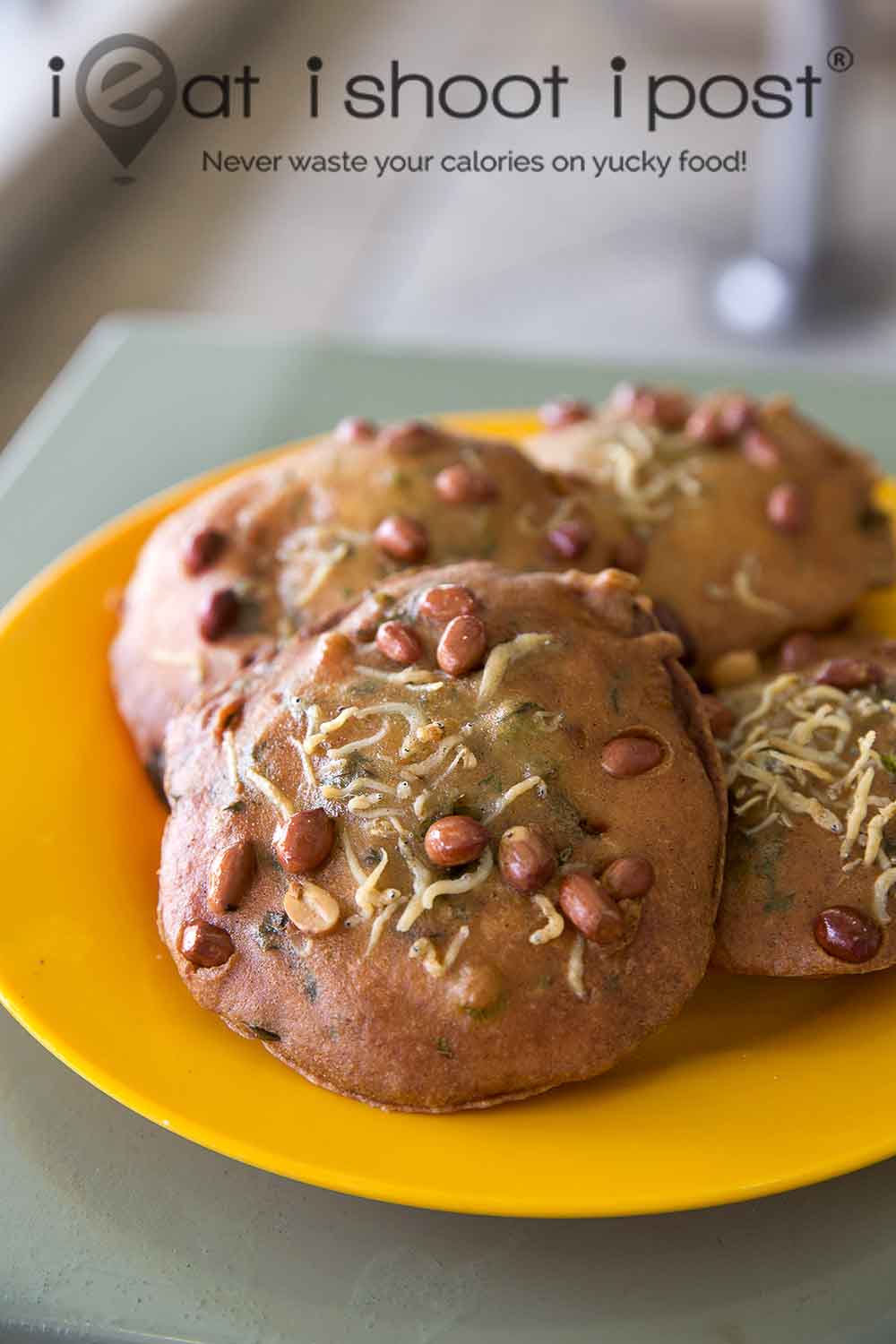 2016 must be the year of the oyster, or maybe I just like fried oysters.  This year, I tripled my list of oyster cakes!  (There used to be only one!)  This stall used to be at Sam Leong road and had just moved to Jalan Beseh food centre.  Those of you who like to think of yourselves as the oil police, (there are some of you out there!) you would be very happy with this place as the oil is always clear enough to see the bottom of the wok!
Click to Read: Fu Zhou Poh Hwa Oyster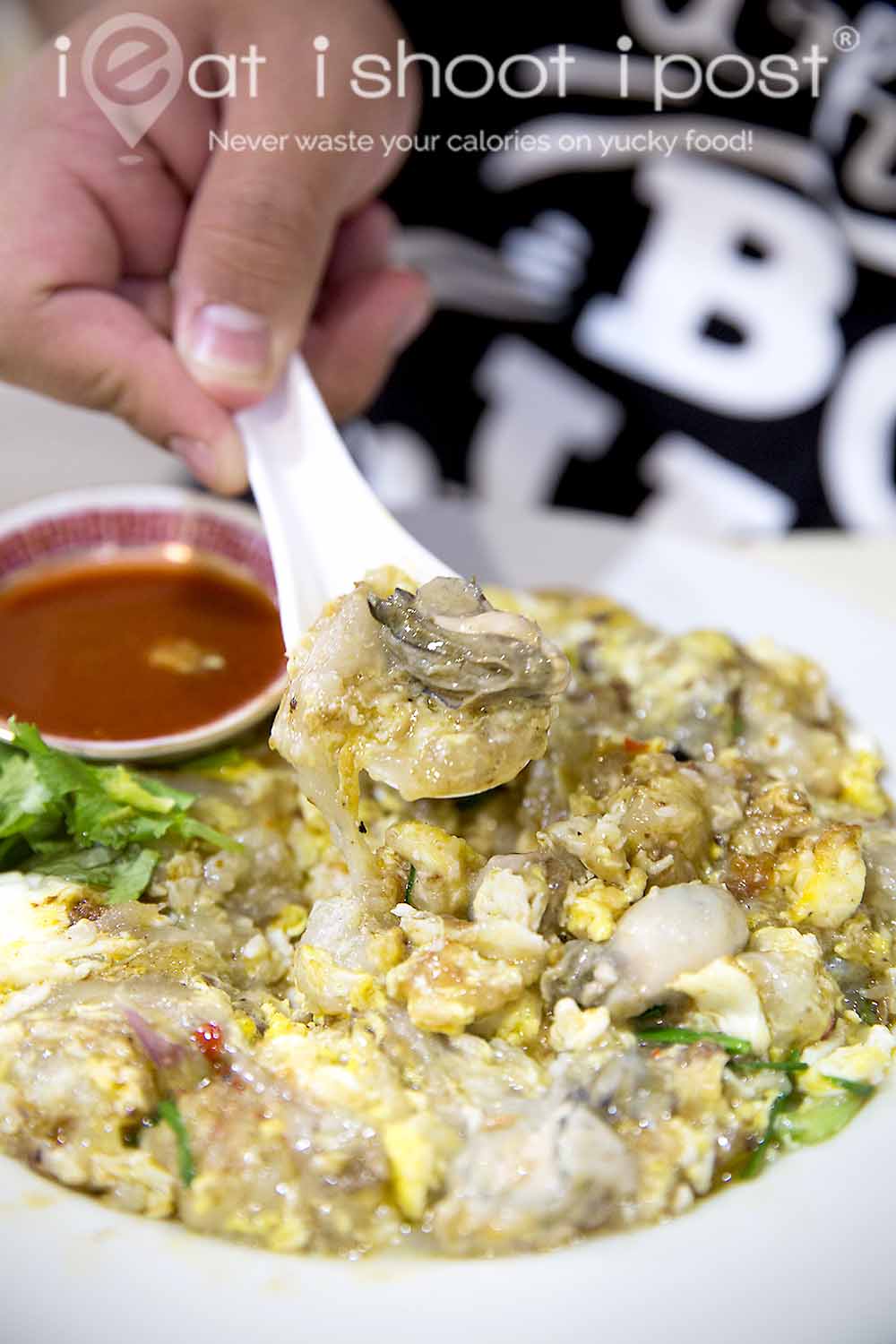 I think discovering hawkers like Mr and Mrs Lim of Lim's fried oyster is what really motivates me to keep writing.  This cheerful couple who have been dishing out plates of their oleaginous oysters since 1977 never seem to tire of their work or with each other!  They serve two styles of oyster omelette.  One for those with teeth and one for those without.  Don't worry, they don't ask to see the state of your dentition before they prepare the omelette for you!
Click to Read: Lim's Fried Oyster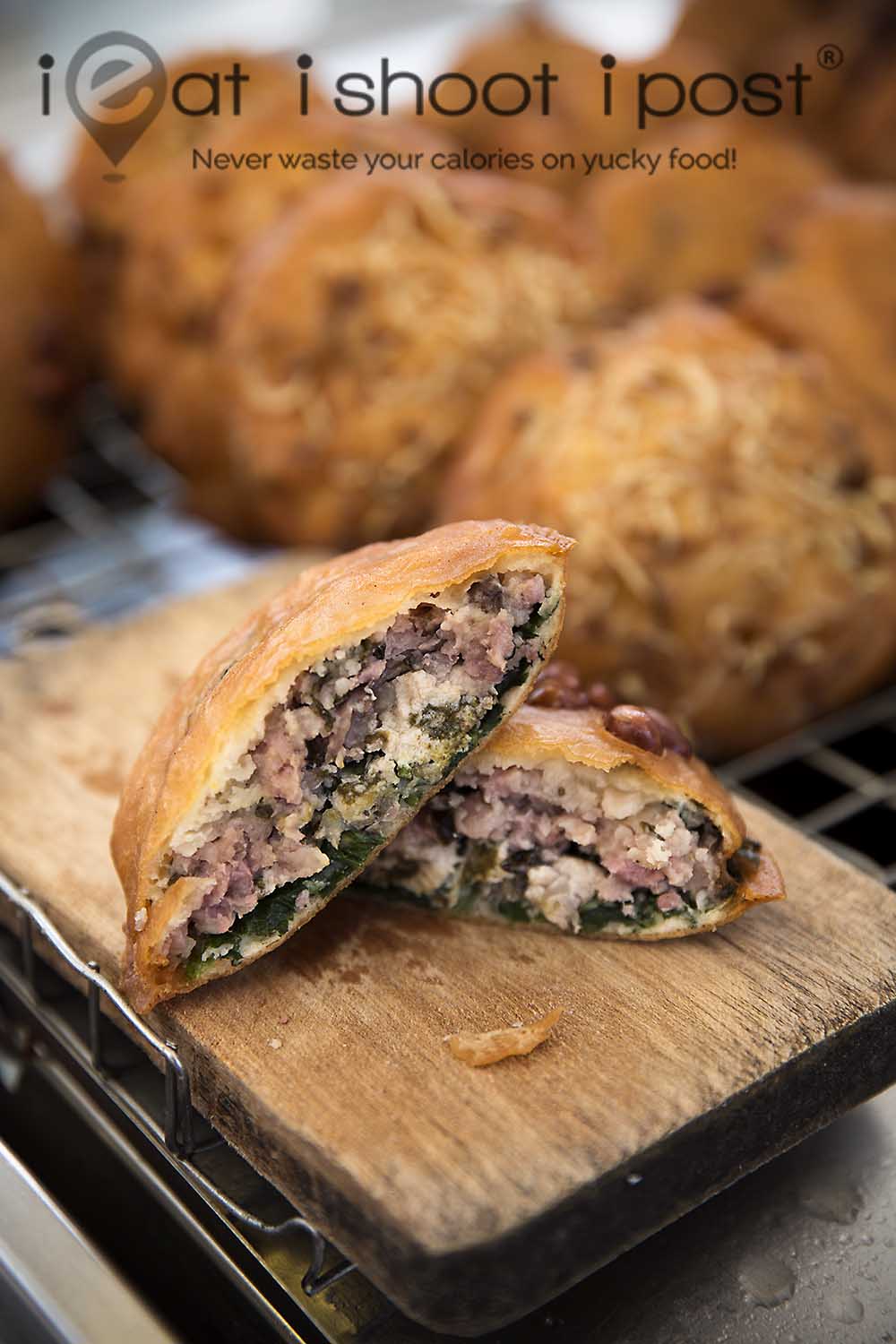 After writing about Fuzhou Oyster Cakes, our readers alerted me to another stall selling a similar Unidentified Fried Oyster. (UFO) However, this stall is a little more difficult to track down as they pop up randomly across the island at the pasar malam.  I finally managed to spot them in Hougang and made a video about them.  My Facebook video went viral and caused lots of frustrations as the queues grew incredibly long.  Sorry lah, what can I do?  Say also cannot, don't say, you will say why never say.  Kena left, right, centre. No escape.  But the good news is that the queues should be more manageable now, so go look for them at the pasar malam!
Click to Read: Teochew Meat Puffs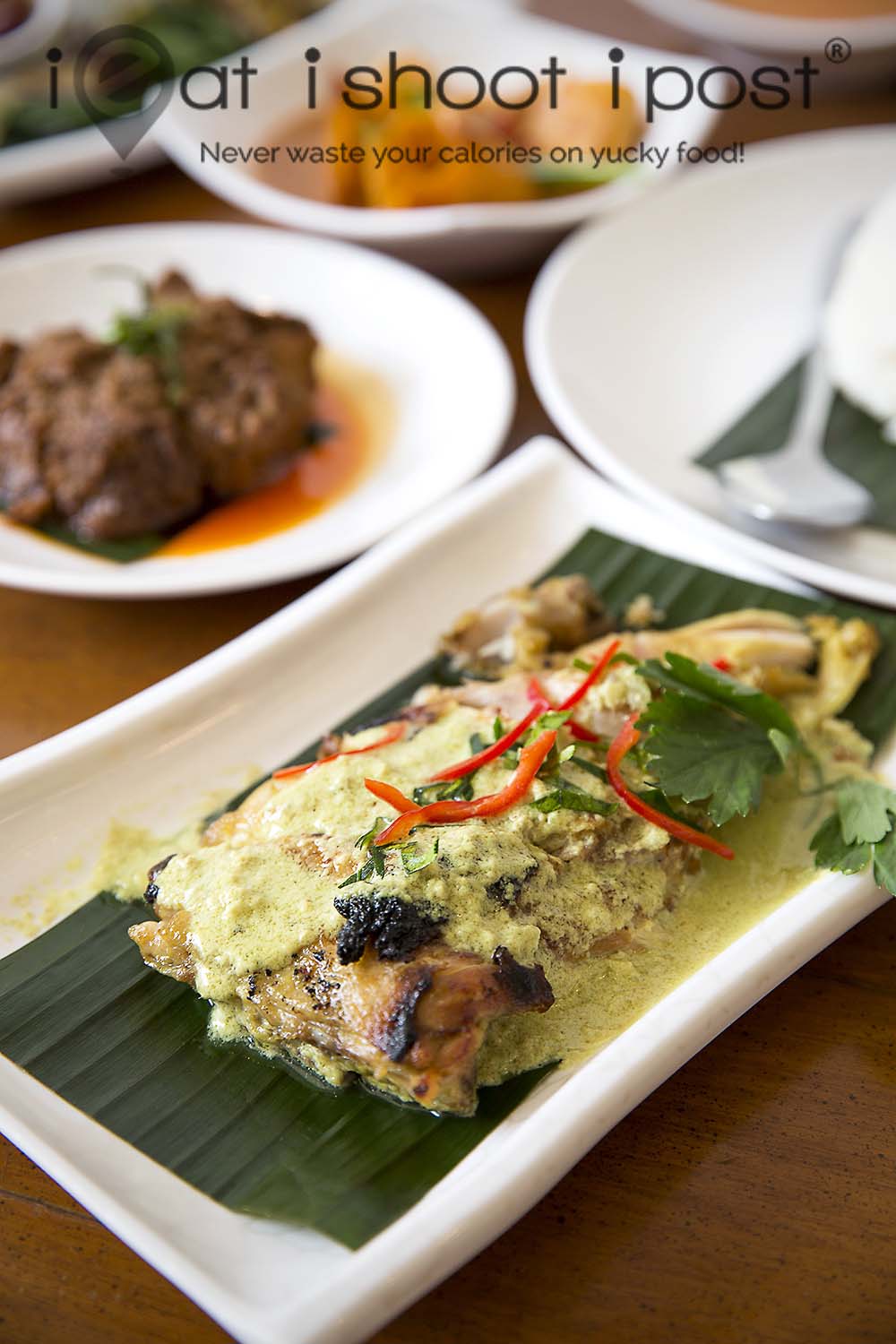 After many years in exile (across the road), Warung Nasi Pariaman finally moved back to its original space along Kandahar road. Although the restaurant is newly renovated, the food is still brimming old school vibes.  The ayam bakar is still grilled over charcoal before being dunked into a fragrant coconut gravy which tastes even better with bergedil.  My top ten food combinations of all time! Aiyo, sedap nia!
Click to Read: Warung Nasi Pariaman
My son and I went on a burger rampage this year trying to find Singapore's best burgers!  Why? Because the thought of sinking your teeth into a thick burger patty that oozes with bloody juices never fails to pacify that need for meat.  Gone were the days of the generic minced beef burger.  We are living in the era of where the breed of the cattle, what it ate and which part of its anatomy goes into the grinder makes for bragging rights for the budding burgermeister!
Click to Read: Singapore's Best Burgers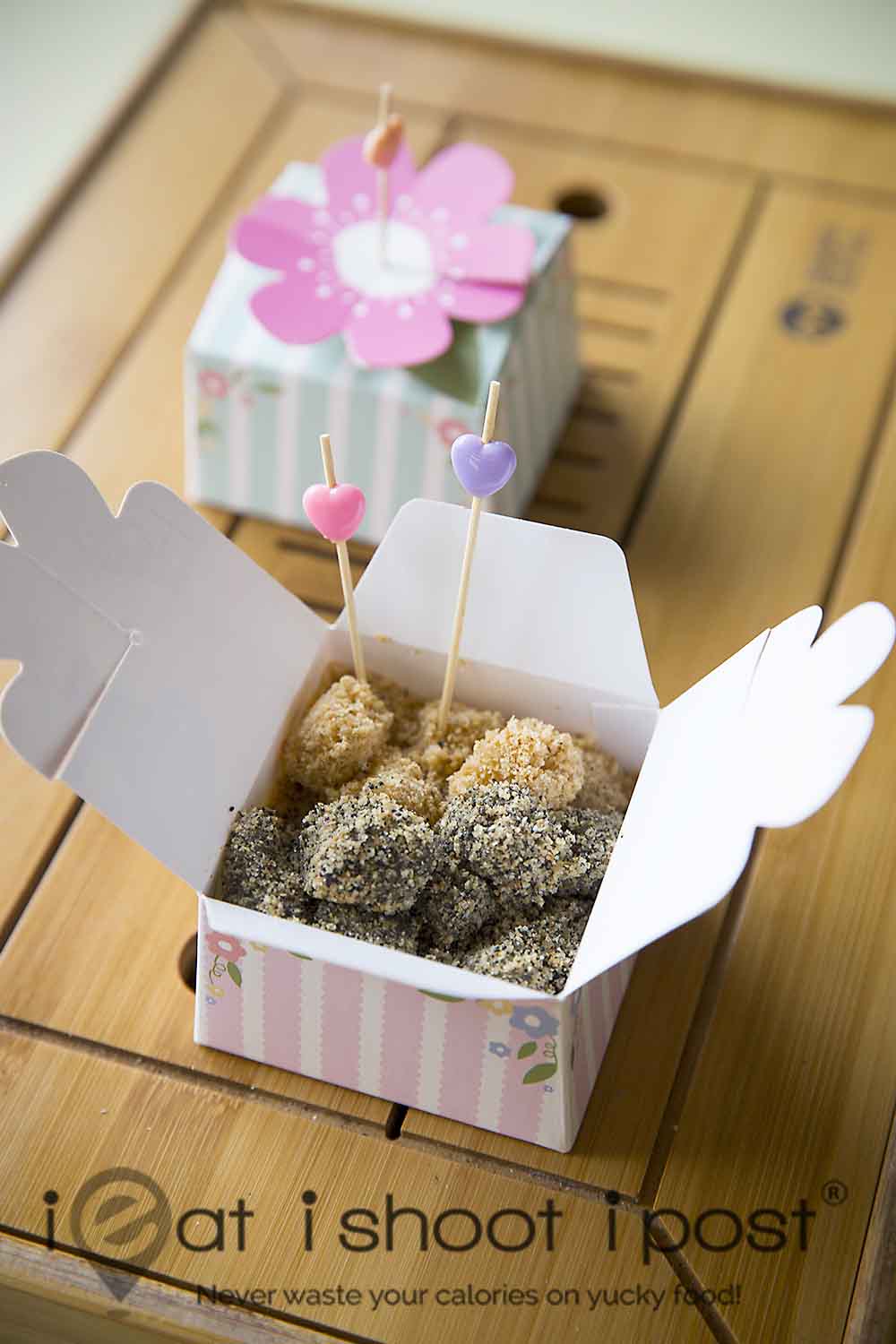 Singaporeans are fascinated with muah chee.  Whenever I write about it, there is always an overwhelming response on Facebook.   My video about this particular muah chee man attracted an incredible 1.2 million views!  That always makes me wonder why there aren't more artisanal muah chee stalls around.  I mean, it really isn't all that difficult.  All this stall holder did was to cut it nicely and put it in a more presentable box!
Click to Read: Heavenly Snacks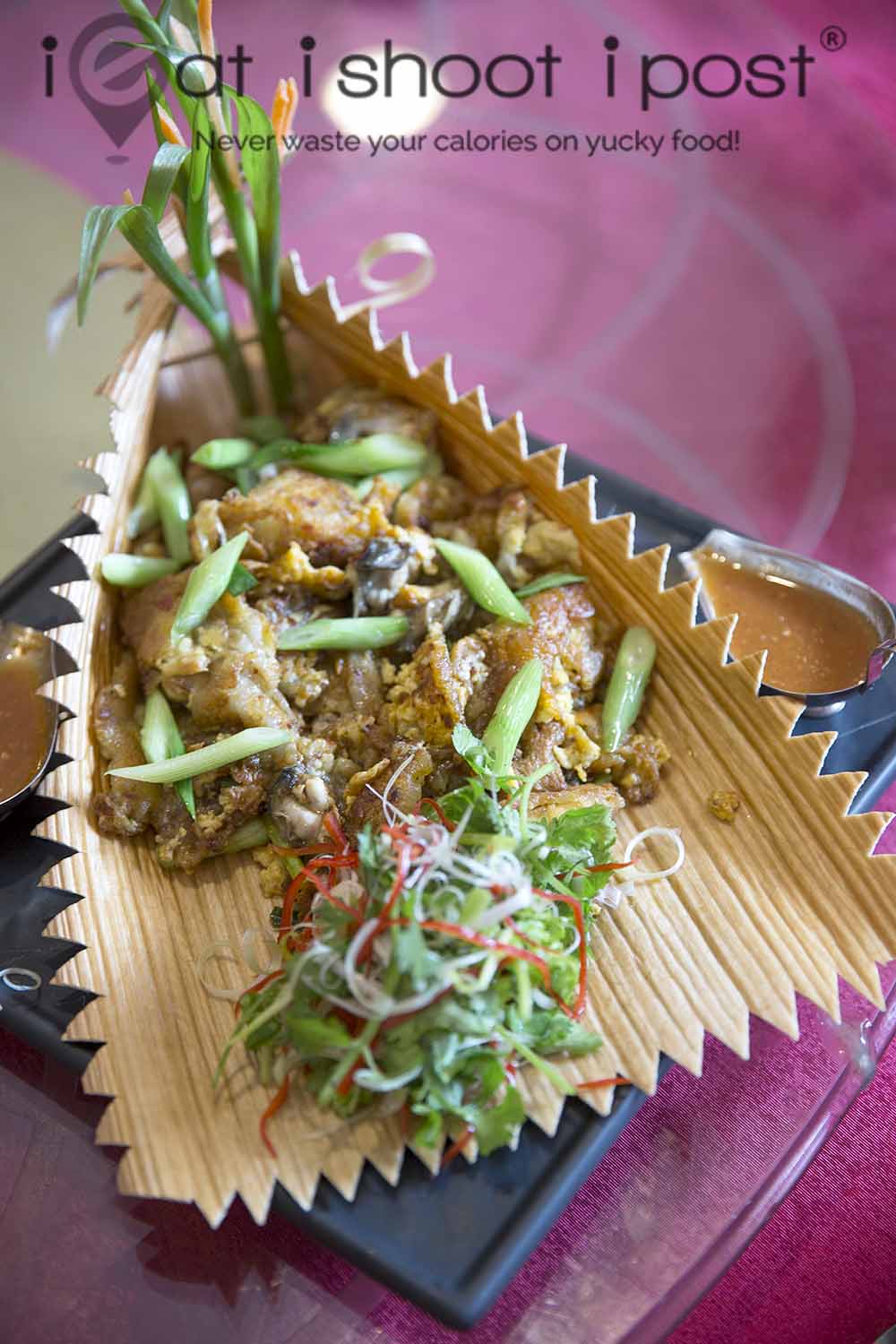 I finally got to eat at Chin Lee!  This Teochew restaurant that started as a zi char at the bottom of a block of flats in Bedok has been on my "to eat" list since the time I started blogging!  It is still churning out excellent and uncompromising Teochew food!  You want to find orh nee that is still made with lard?  They've got it right here, complete with pumpkin and gingko nuts!
Click to Read: Chin Lee Teochew Restaurant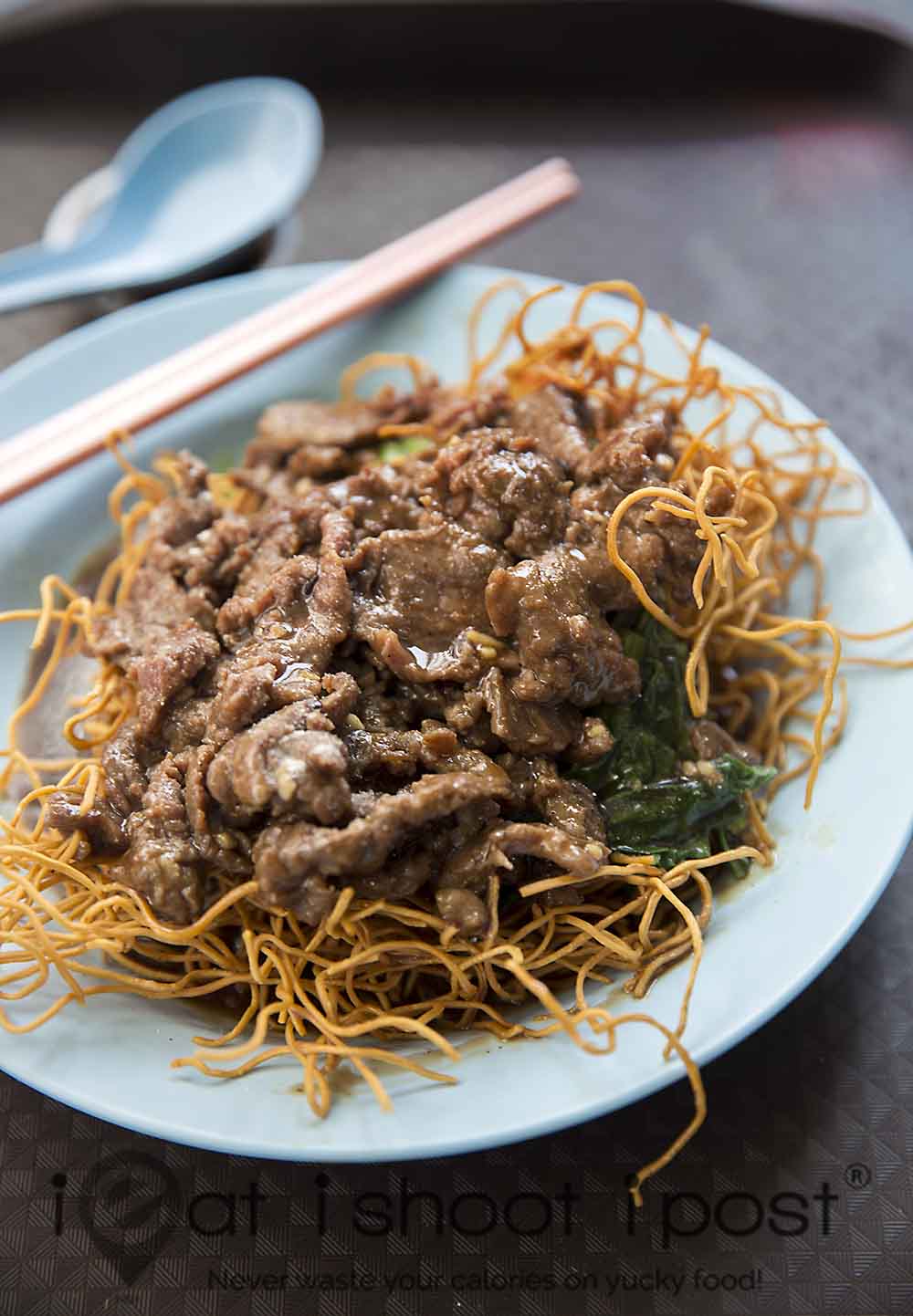 Sang meen is one of those things that I used to eat a lot of as a kid.  I am not sure why it isn't as popular nowadays because it's one of those things that is really tasty!   Perhaps it is because the process of making good sang meen is not so straightforward as the noodles need to be cooked in water first, then dried, then deep fried.  I just love the contrast between the parts of the noodles that are crispy and the parts that have soaked up the flavourful gravy!  When was the last time you had a good sang meen?
Click to Read: An Ji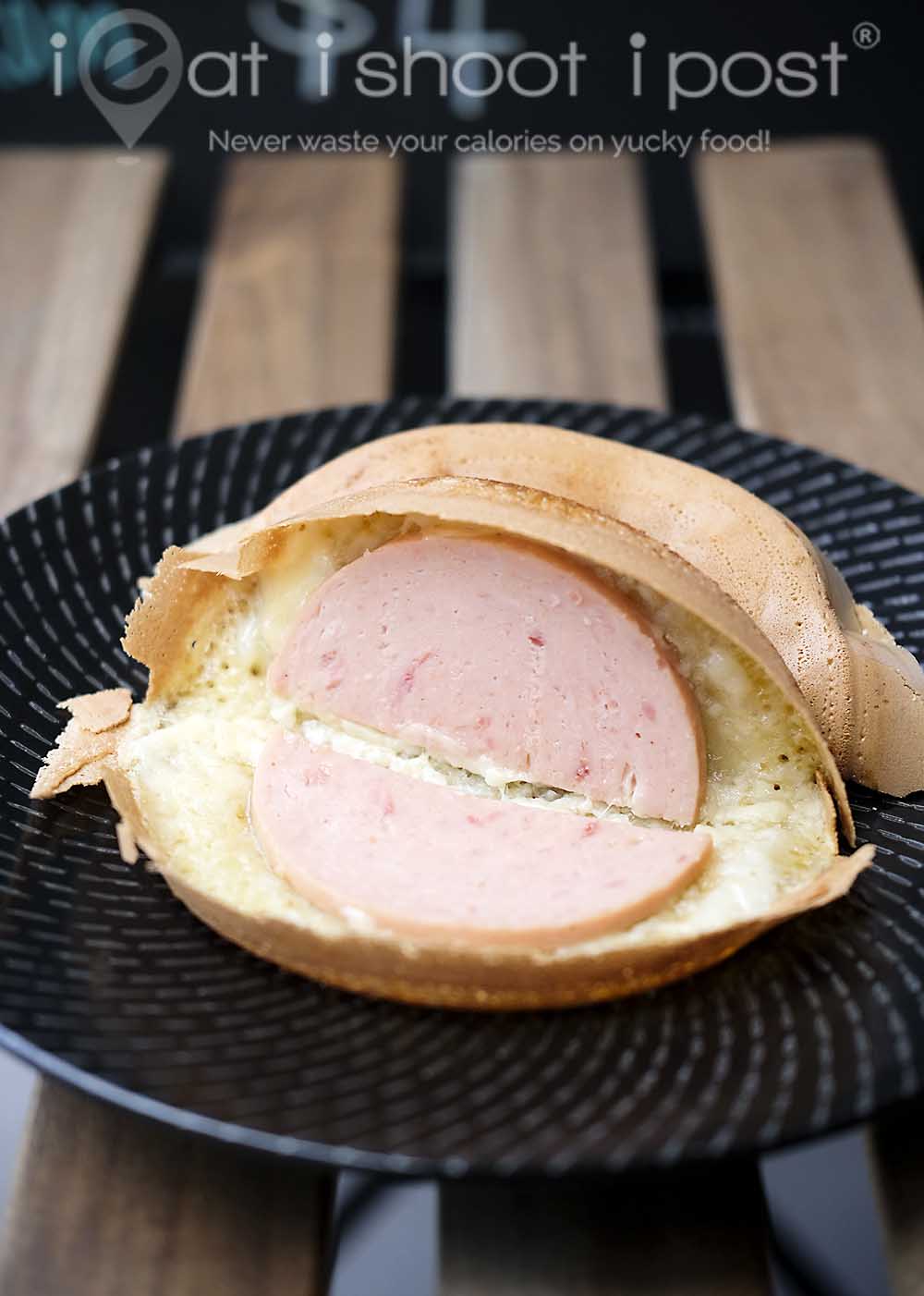 I stumbled upon this little cafe selling ban jian kueh while I was on my way to pick up some books from the Cru bookstore at CT Hub. What intrigued me was that finally someone had opened a cafe that was serving a local artisanal snack like ban jian kueh instead of waffles!  That takes quite a bit of guts since you can sell a waffle for $6 but people will scoff at a ban jian kueh that is more than $2.  What it tells me is that the young couple really believe in their craft.  This ban jian kueh is crisp on the outside with just the right amount of chew in the middle.  The luncheon meat and the chicken floss ones are the stuff of cravings!
Click to Read: The Pantree
Conclusion
Well that's it for 2016!  Thanks for reading and I look forward to enjoying your company for 2017!  In the meantime, remember:  
"Never waste your calories on yucky food!"
Blessed Christmas and Happy New Year everyone, and don't forget to be thankful for the peace, prosperity and the wonderful food we are able to enjoy here in Singapore!

Psalm 36:7-8
How precious is your steadfast love, O God!
    The children of mankind take refuge in the shadow of your wings.
They feast on the abundance of your house,
    and you give them drink from the river of your delights.