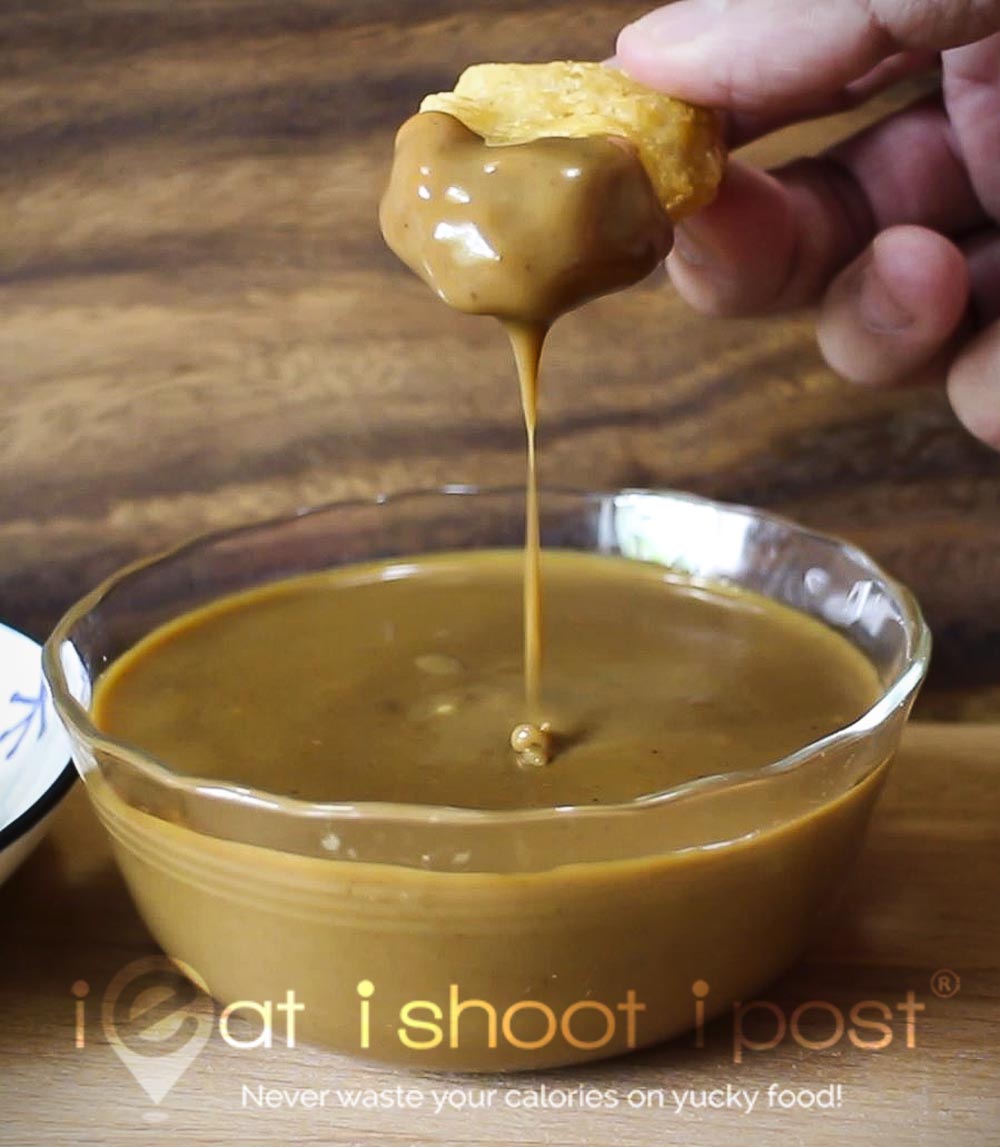 McDonald's curry sauce has quite a frenzied following in Singapore. It is only available here and is one of those foods that overseas Singaporeans miss. On 14 Nov 2011, McDonald's ran out of curry sauce and it almost caused a riot! I learnt about the story recently when I met one of their founders at the WKW Connect Conference on "Navigating the digital economy" because that was the event that kick-started SGAG. It was then that I was challenged to come up with this curry sauce recipe.
This is my original recipe that is born out of my imagination and not based on some internet recipe.  I had bought a whole stack of McDonald's curry sauce (30 cents each) so that I can reverse engineer it. I would say that the texture and flavour is 90% of the McDonald's version. It might not be identical, but it is pretty darn close. My wife and kids actually told me they preferred my version over McDonald's when they tasted it side by side!  I consider it a personal victory since they are often my harshest critics!  Since then I have let a lot of my friends try the sauce and they all gave their thumbs up!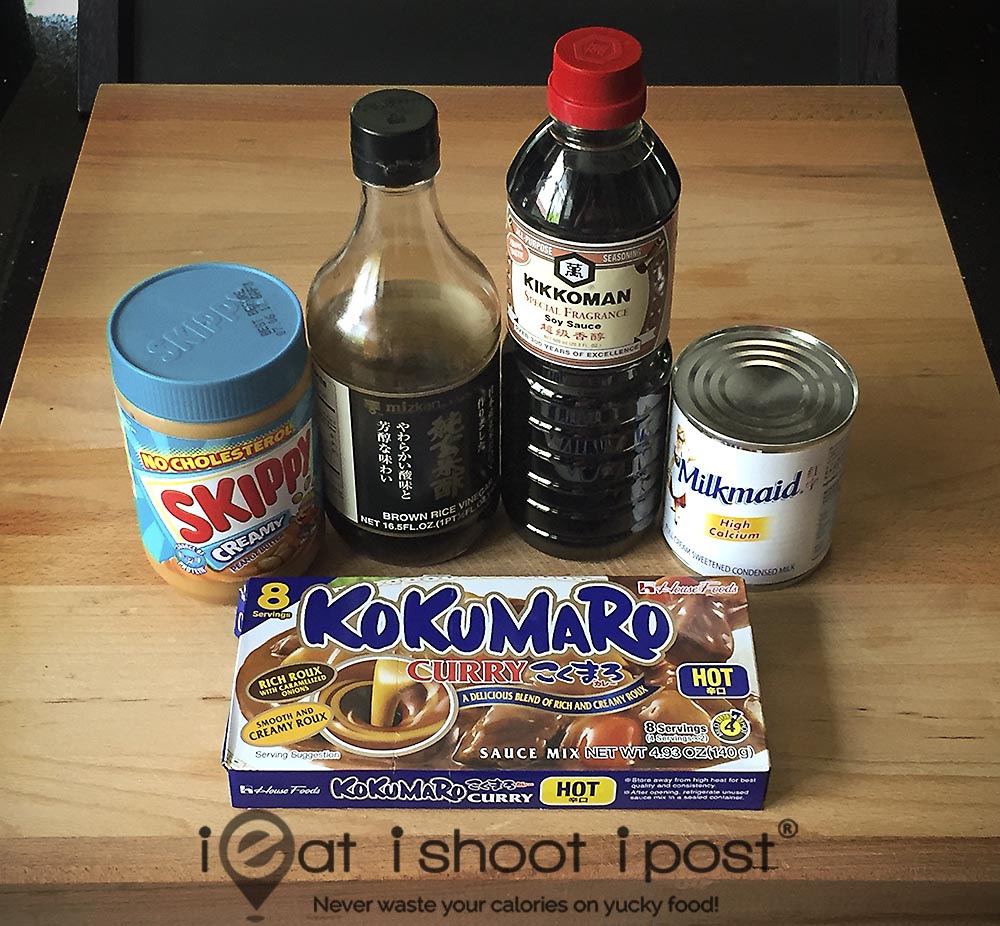 Ingredients
Water 60ml
Method
1.  Add water to curry roux and peanut butter and microwave until the water just comes to a boil, approx 45 sec.  (Alternatively, just heat up the ingredients in a pot)
2.  Mix in the rest of the ingredients and whisk till smooth
Notes:
1.  You don't need to get the exact brand of curry roux.  Any of the brand that you can get your hands on is fine. However, try to choose the "Hot" one because we are adding a lot of other ingredients so it will not be spicy anymore after all the other ingredients are added.
2.  Any soy sauce is fine but in general, Japanese shoyu is less salty than Chinese soy sauce.  So if you are using Chinese light soy sauce, reduce to 1 Tbsp and adjust to your taste.
3. I am using Japanese brown rice vinegar but you can use whatever you have in your pantry.  White wine vinegar or rice vinegar is fine. However, Japanese vinegar is less sour so start with 1 Tbsp and then increase it slowly to your preference.
4.  Peanut butter – Any brand will do.  Choose the creamy version, not chunky.
5.  Condensed milk – Any brand will do but I like to choose full cream condensed milk and not filled milk.  Full cream condensed milk is made from milk.  Filled milk is made from palm oil.
6.  Feel free to adjust to your own liking.  If its too thick, add more water.  If it is not sweet enough, add more condensed milk and so on!
Enjoy!
Check out our other related McDonald posts:
How long can you keep McDonald Cheeseburger and Fries in the tropics
Chicken Sausage  and Egg Muffin Recipe
Disclosure: Some links above are affiliate links, meaning, at no additional cost to you, we will earn a small commission if you click through and make a purchase.