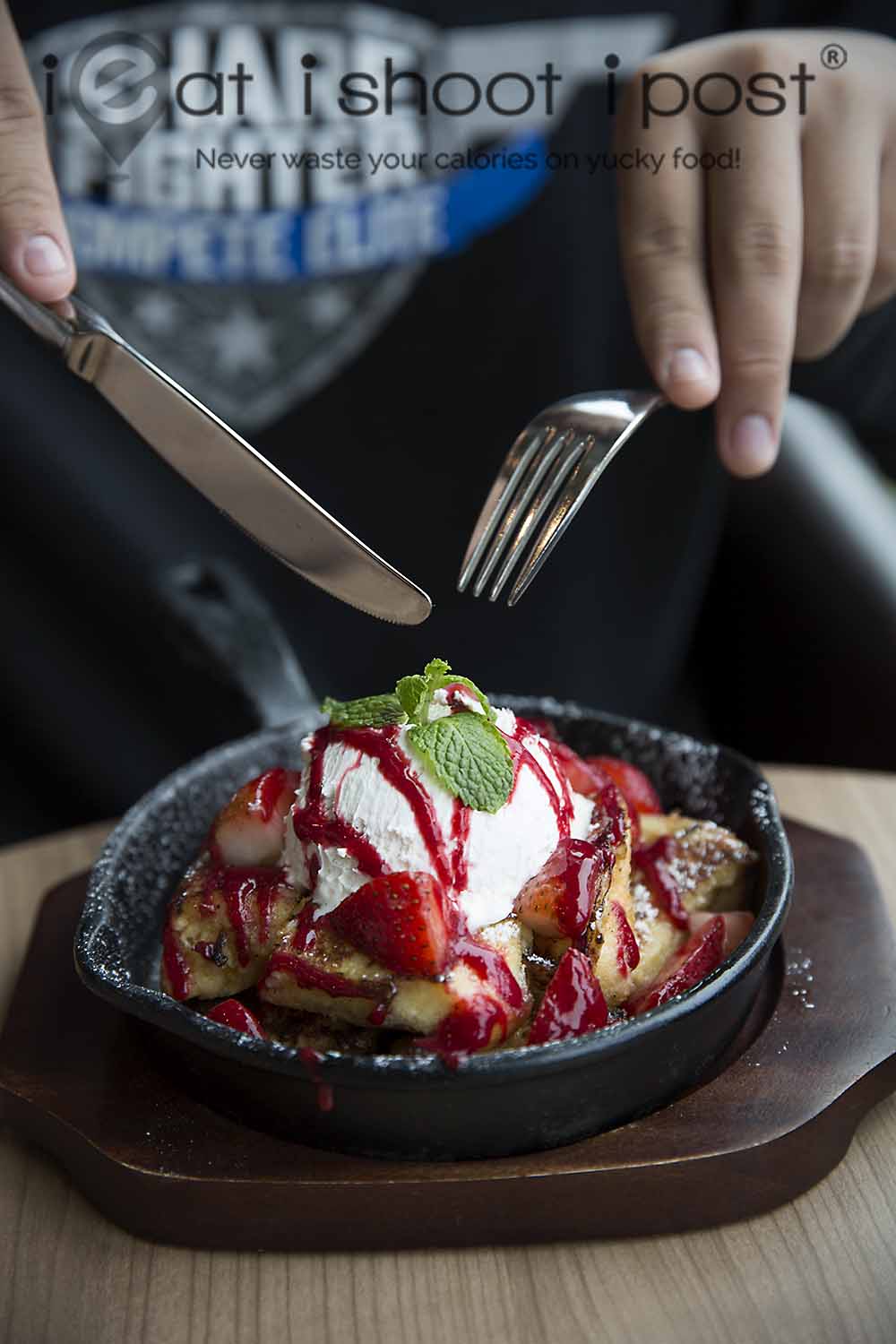 Hoshino coffee is one of the few cafes which I frequent quite regularly.  The dark wood decor and wait staff dressed in black and white has that touch old school quirkiness about it which I really like. My usual order is a portion of the pot baked curry rice followed by the vanilla souffle and a pot of tea.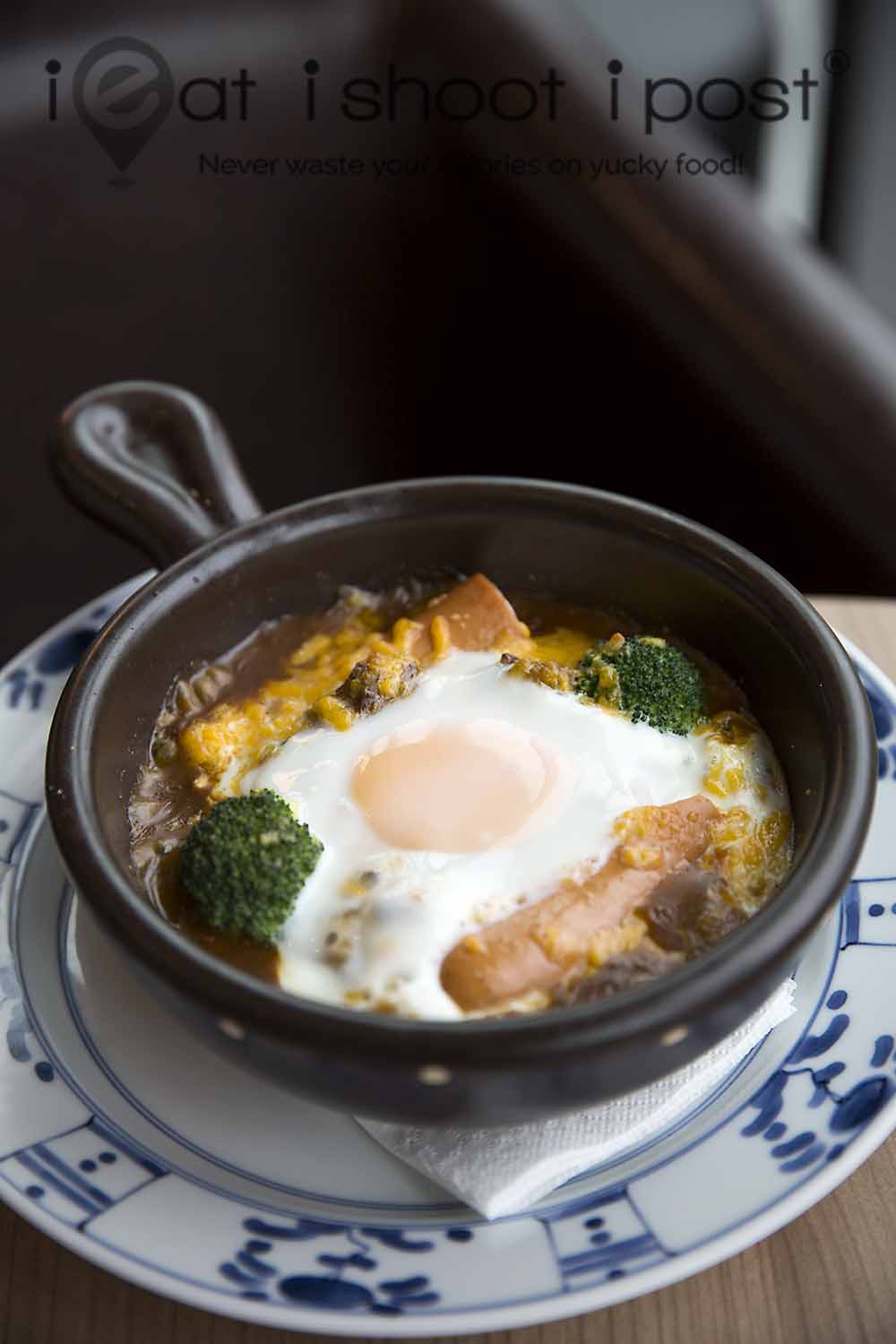 So far I have kept it pretty much under the radar because it was the cafe I like to go to after buying my camera accessories at Plaza Singapura.   I would often go there after my shopping to relax and catch up with friends without having to frantically take photos.  I have been there so often that I actually know some of the wait staff by name. On the weekdays, I look forward to meeting Nancy who always has a nice smile for me.   She is a good example of why any company should consider hiring matured staff.  With her kids all grown up, matured wait staff like Nancy are relaxed, personable and are so more than just a pair of hands on legs.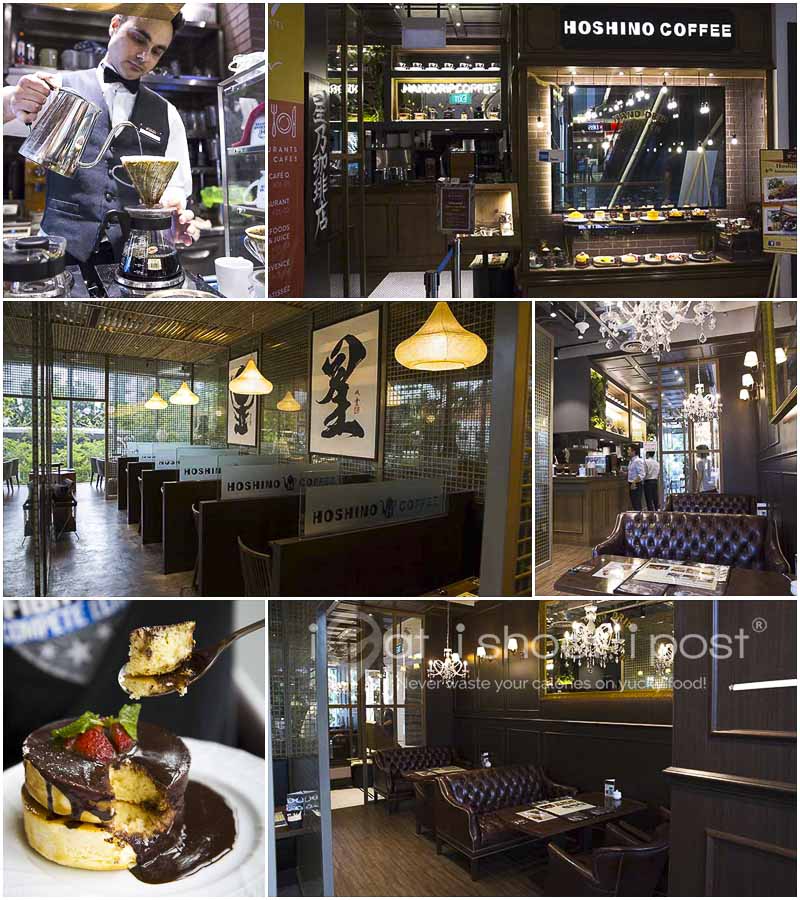 Our society is in such a rush that we are forgetting how to relate to each other.  This is especially the case for the younger generation for whom answering a message on the smartphone takes precedence over the person right in front of you.  This mindset has affected the service culture of a whole generation of younger Singaporeans for whom being a waiter is simply taking orders, serving a meal, settling the bill and getting your pay at the end of the day.
I often see young people behind the counter on weekends dishing out ice cream and bubble tea with stoic faces.  That is when there are customers.  When it is quiet, the same stoic faces are hidden behind their smartphones.  There doesn't seem to be the understanding that service is more than just being able to make a cup of bubble tea and collecting money for it.  If only they knew the power they wield to make someone's day better!  A cup of coffee with a smile and a short conversation, no matter how trivial, serves to remind the customer that we are all living in a friendly and gracious community!
As a country trying to become a food hub, a lot more needs to be done to train our own people to become competent service staff. When I dine at Din Tai Fung, the Taiwanese wait staff always have a smile on their faces and serve with such passion!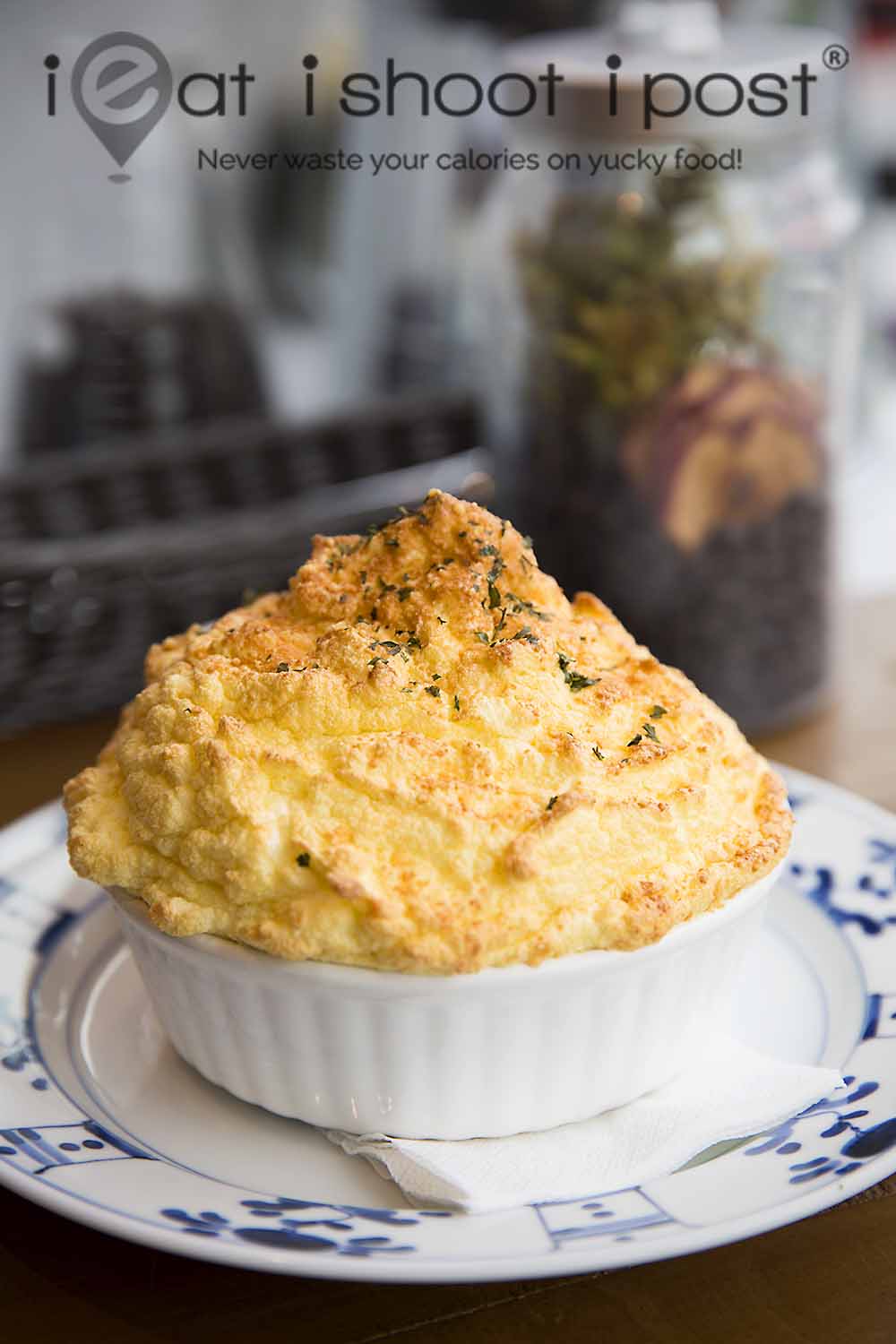 Anyway, coming back to the food….
When Hoshino wrote to me about some new dishes they were introducing to the menu, I immediately agreed to attend the tasting. Although I liked the food at Hoshino, I have always felt that their savoury items were a little limited.  I was told that in Japan, the locals go to the cafe for their coffee and souffle pancakes.  But when they expanded to Singapore, they discovered that Singaporeans prefer a full meal rather than just coffee and desserts.  So, they are slowly expanding the food menu.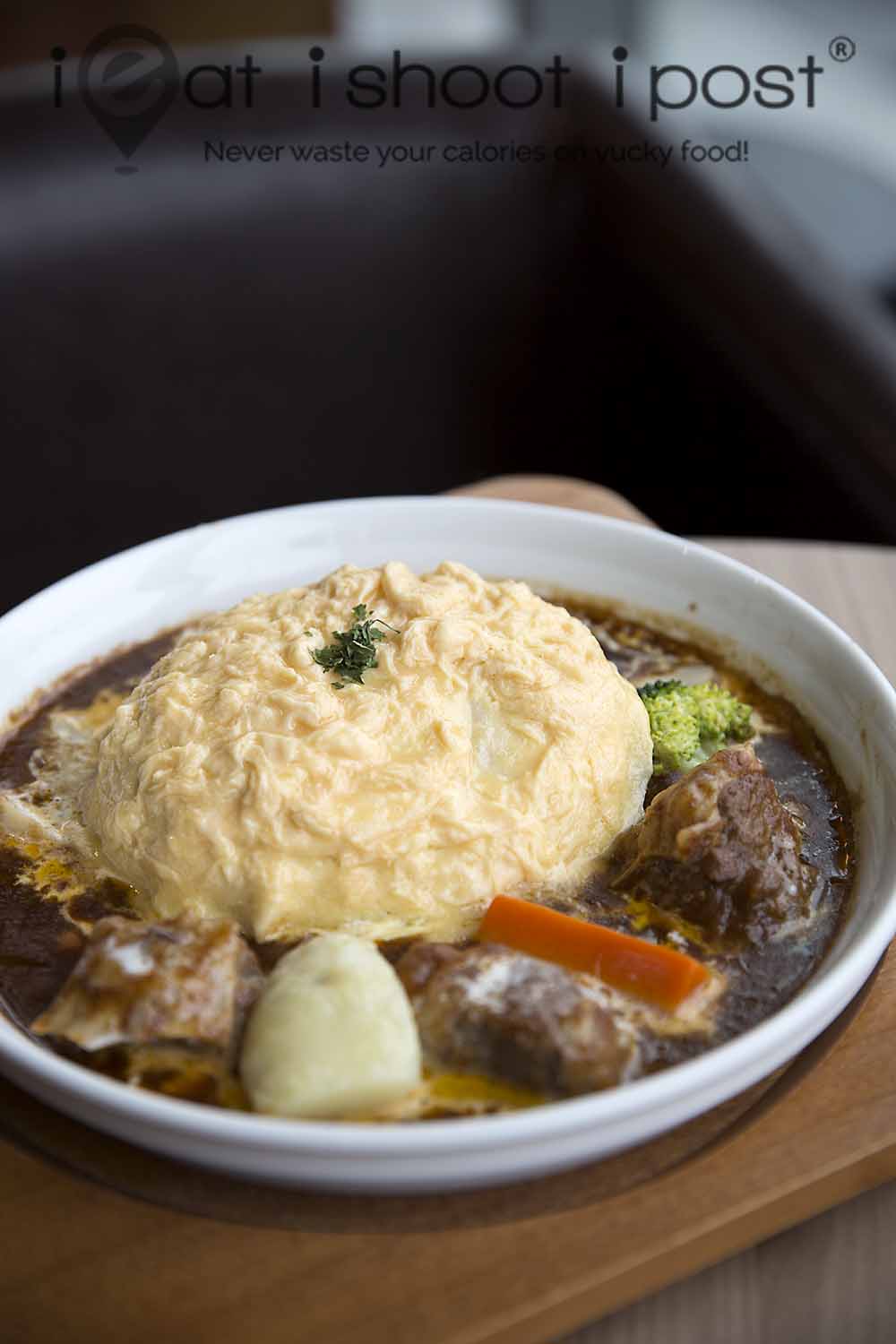 I was pleasantly surprised to find out that the curry sauce which I enjoyed so much was actually made from scratch from spices which the company imports from India!  They also make their own demi-glace from scratch with beef bones and vegetables.  This is quite impressive as I know that even in Japan, a lot of places would used commercially available curry roux and demi-glace.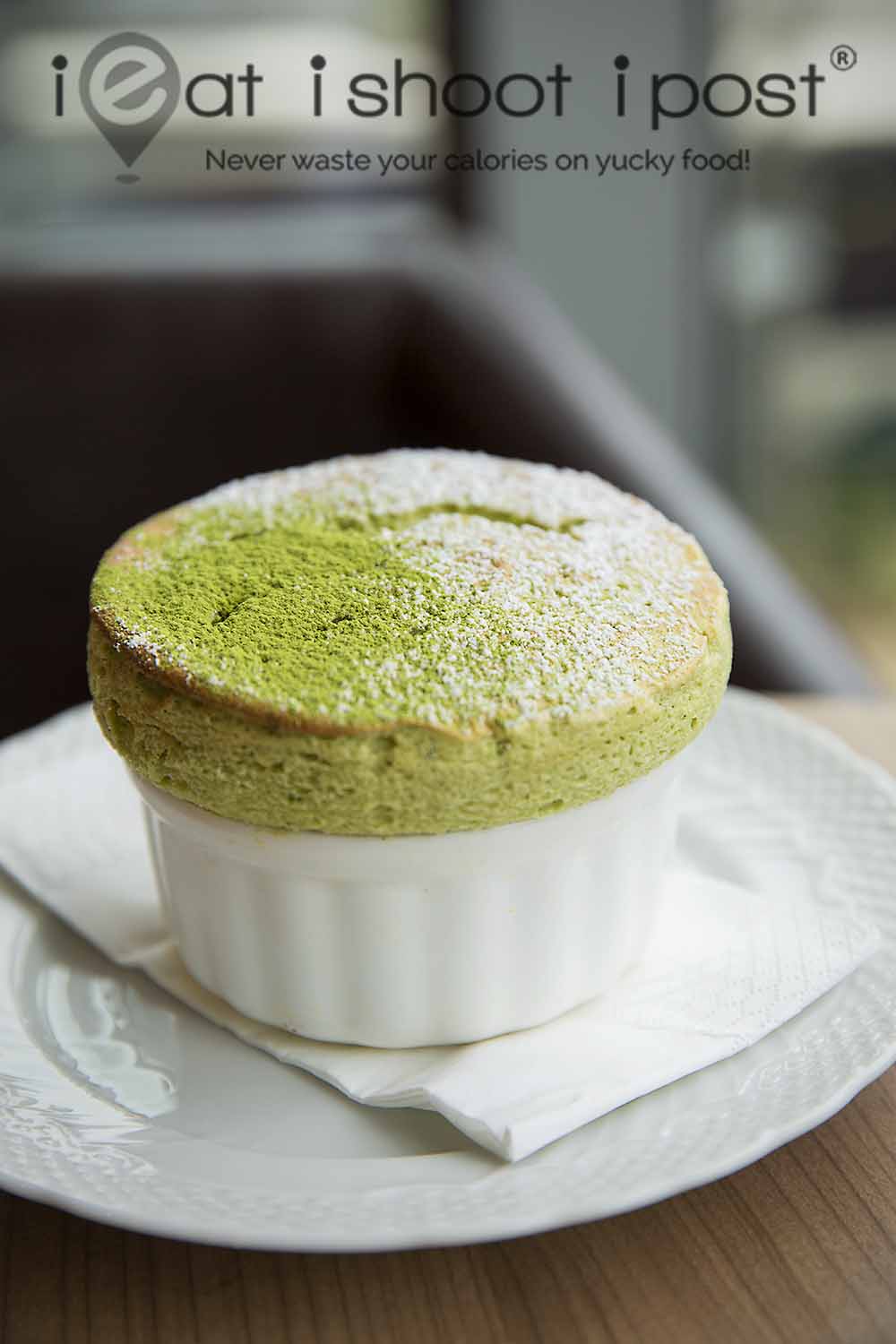 Their demi-glace is delicious and they use it in quite a few of their dishes like the beef stew with rice and fuwa fuwa (which means "fluffy" in Japanese) which is essentially the beef stew with rice topped with a mountain (ok, hill) of meringue which is then baked. The meringue does add an interesting dimension in texture to the dish.
Of the desserts, I found the french toast a little too dry.  The souffle pancakes which are their signature dish is also a tad on the dry side, although some readers have commented that the standard varies between branches.  The souffles are done very well and are still the one which I would order.
Conclusion
Hoshino is one of the few mass market cafes which I go to regularly.  Their house made curry sauce and demi-glace is very good as is their souffles. I like the Japanese style European decor of the place and the prices are pretty decent.
*This review was done at their newest branch at Holland Village
NB:  This article represents my opinion based on my personal observations only and is not intended to be an objective assessment of Singapore's service standard as a whole .  There are, of course, excellent local service staff who should be commended for their service standards.
Disclosure
This was a media invited review.  This means that the meal was free but there was no fee paid nor was there any obligation for me to write unless I felt the food was worth writing about.