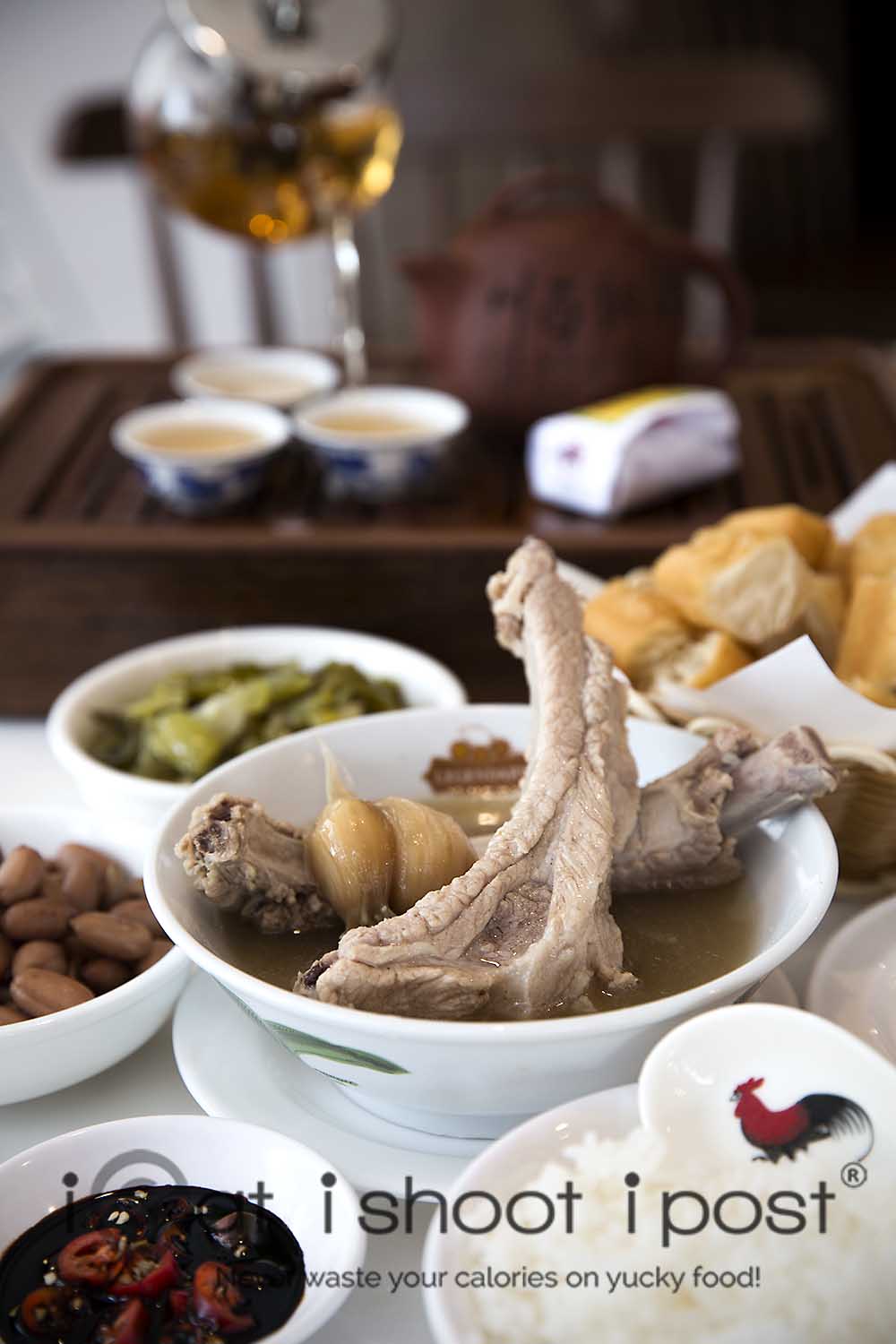 We have been talking about "The End of Char Kway Teow" since the publication of my book back in 2010. It had been a clarion call to fellow Singaporeans that unless something is done soon, our precious hawker heritage may be lost in our generation.  Since then, I am glad that the issue of preserving our nation's hawker heritage has been very much on the radar; from university students championing the issue right up to a ministerial committee which had been appointed to consider how we can ensure our hawker heritage remains a vibrant part of our national life.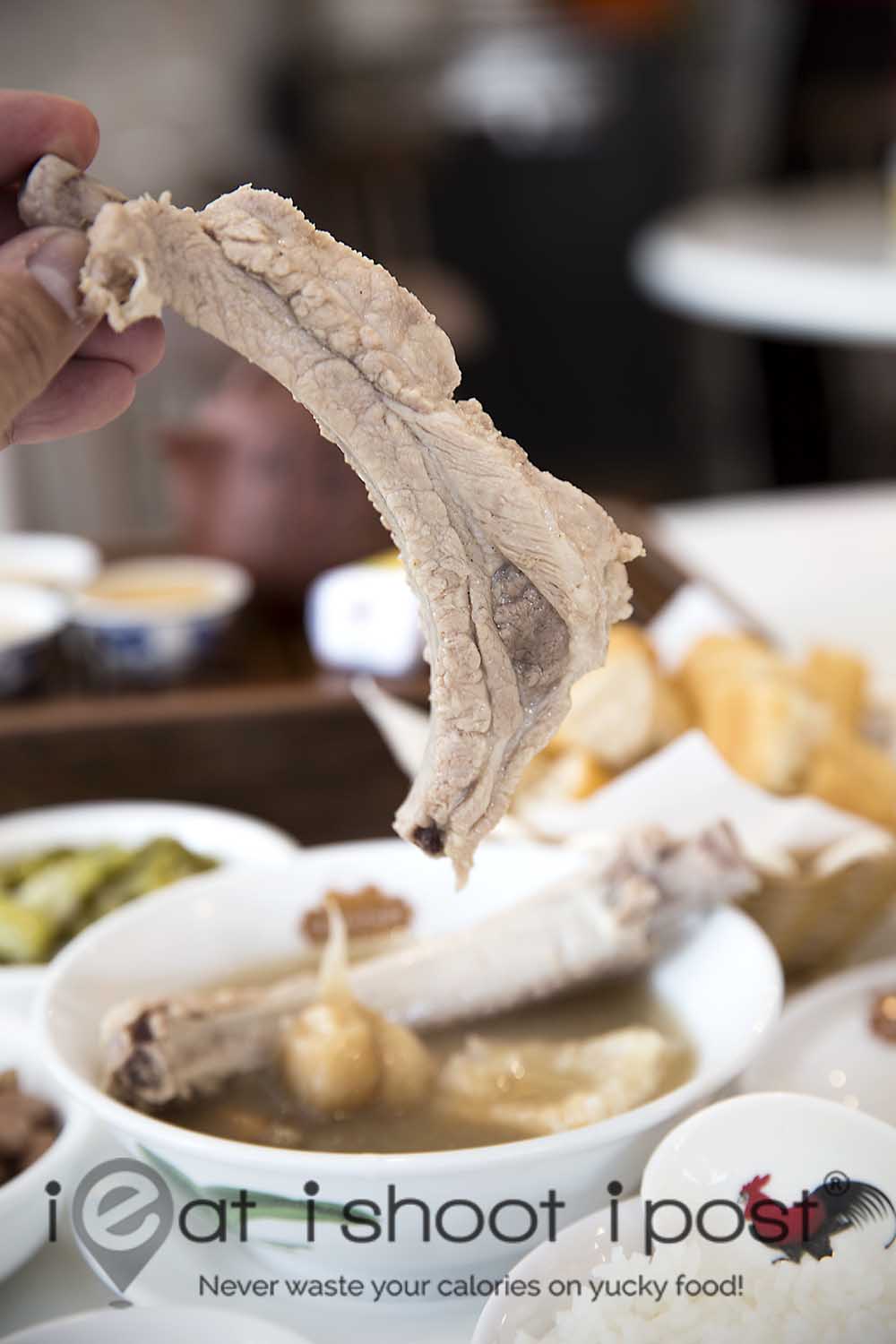 One of the things we do have to bear in mind is that not all of our hawker dishes are facing an uncertain future.  Chicken rice, zi char, cantonese roasts, prawn mee, nasi padang and roti prata are all doing very well.  These are dishes which command more than $3 per person that can be made in a central kitchen and highly franchise-able.  Char kway teow on the other hand is really dependent of the skills of the individual hawker and it is hard to convince anyone to pay more than $5 for a plate!
Another dish that is flourishing is Bak Kut Teh.  In recent years there has been a spate of new Bak Kut Teh restaurants opening up.  We can probably attribute this trend to the success of Song Fa Bak Kut Teh which managed to strike upon the right formula in translating the traditional dish for a new generation of Singaporeans. Since then, many new Bak Kut Teh restaurants have arisen, from the well known ones like Outram Park Ya Hua, Ng Ah Sio and Founder to startups claiming vague historical connections to the past.
The usual problem with such expansions is that food quality usually suffers.  Not many were able to capture the magic which made the brand so endearing in the first place. Franchisees might revert to using less expensive ingredients like frozen pork in order to lower costs as well as to ensure a constant and consistent supply.  We have seen this happen with some of our most famous brand names which is a real shame.
Thankfully, Legendary Bak Kut Teh is still a family run restaurant whose owners have kept to their original recipe, using only fresh Indonesian pork and sarawak peppercorn.  Lady boss, Chui Chui explained to me that their bak kut teh is cooked in two pots.  One is made from pork back-bones which have been boiled for many hours to form a rich broth.  The other pot is used for cooking the ribs which are simmered for 30-40 mins till the meat is just tender.  In this way, you get a robust full bodied soup with pork ribs whose meat is still tender and juicy. (4.5/5)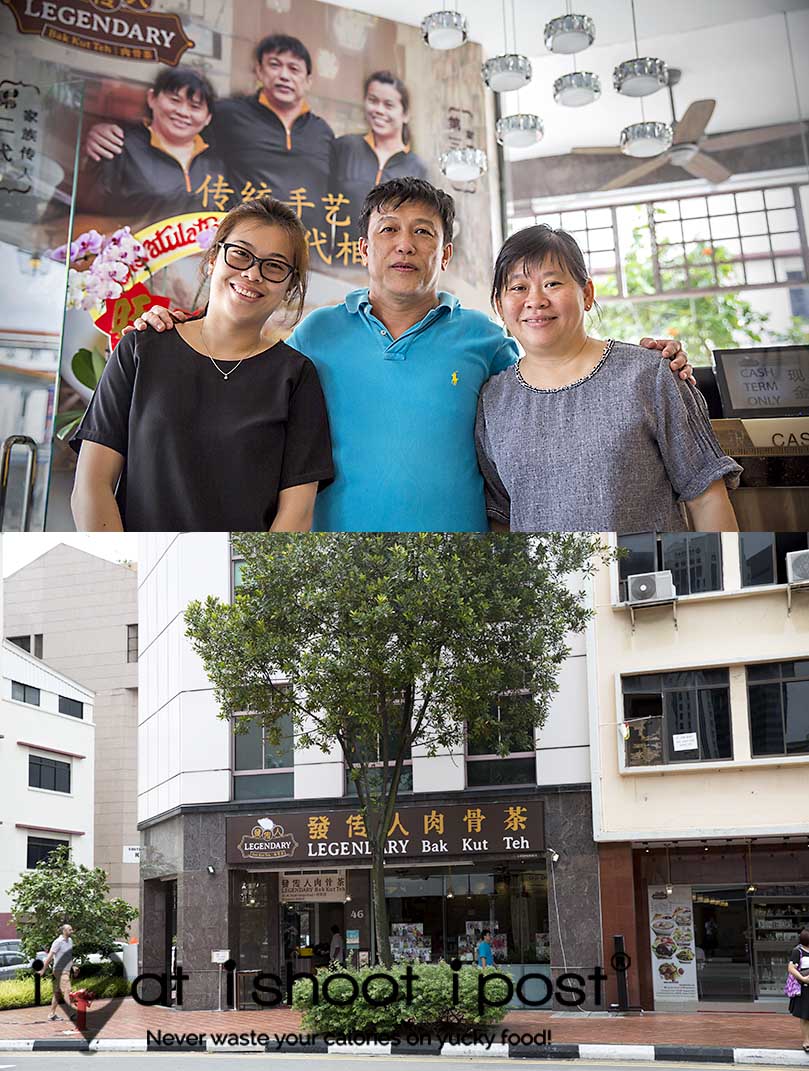 I first met Chui Chui while she was operating her first restaurant at Rangoon road when it was known as Founder Bak Kut Teh.  She had inherited the recipe from her father who ran the original Founder Bak Kut Teh along Balestier road.  Sometime last year, they changed their name to "Legendary" in order to differentiate her own restaurant with her brother's due to his plans to expand Founder Bak Kut Teh.  This is her new restaurant which she is opening with her daughter and fiancée.  She intends to keep it small and family run so that the quality can be maintained.
Conclusion
With so many Bak Kut Teh places opening up, it is good to be able to find restaurants like Legendary which are still making Bak Kut Teh with passion!  There has been some comments on the internet that their Bak Kut Teh is a slightly more pricey.  However, one has to consider that frozen pork at the market is $8/kg compared to fresh Indonesian pork which is $15/kg.  So if a restaurant like Legendary still insists on using fresh pork, then the slight increase in price is more than justified.
Legendary Bak Kut Teh at Rangoon Road
154 Rangoon Road
Singapore 218431
Google Maps: https://goo.gl/maps/E7eByiYrbupGv3Le9
Daily 11am – 11pm
Closed: Wed