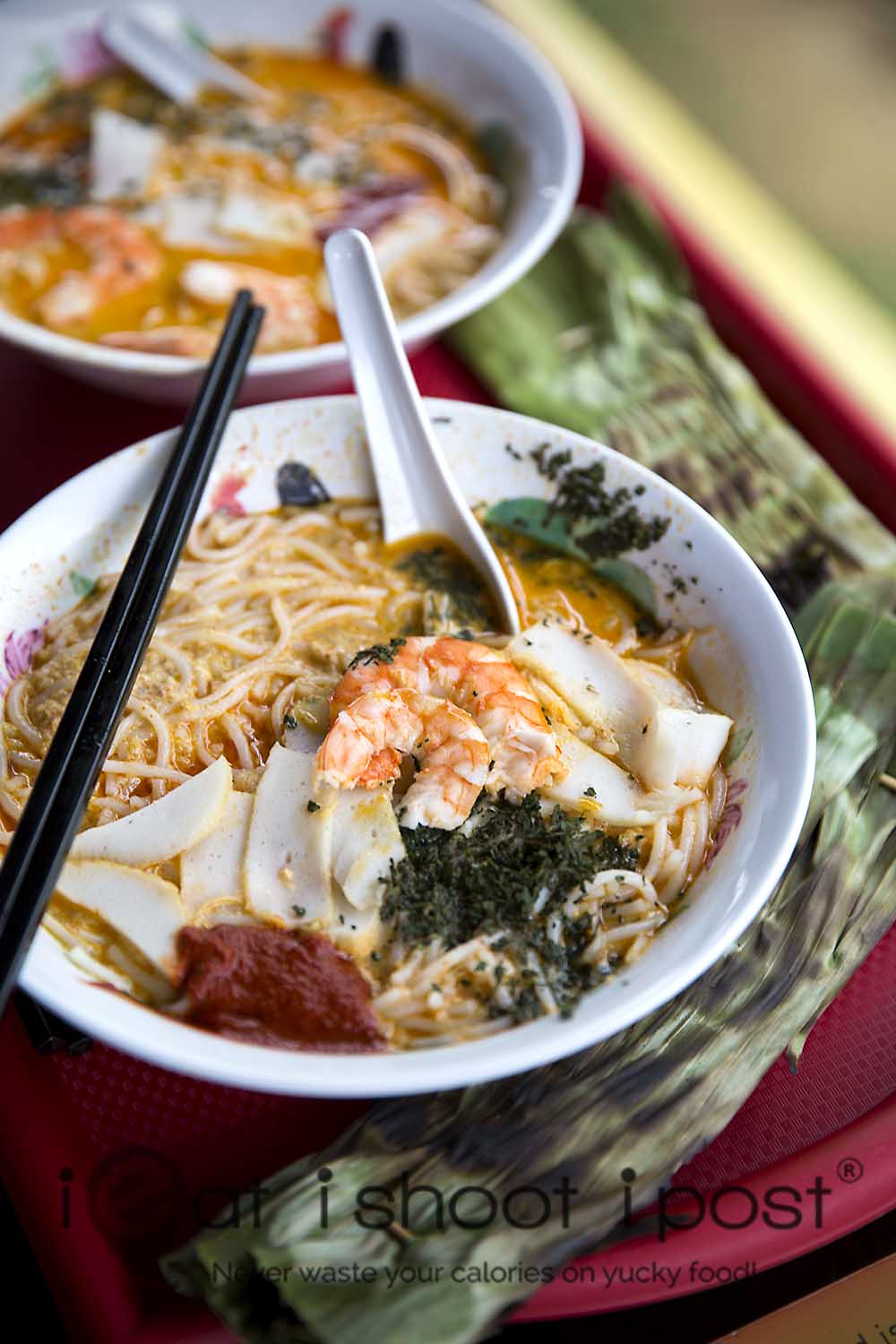 Roxy theatre used to be the most happening place in the Eastern part of Singapore.  Built in 1931, it provided entertainment to generations of Singaporeans before it was finally closed in 1978.  Aside from the movies shown there, it was also famous for its hawker stalls.  Among them was Mr Lim Kok Seng who started selling laksa there in 1952 and went on to spend the next  26 years selling laksa with his son Mr Lim Eng Hock, till the cinema was finally closed in 1978.  They then shifted to the East Coast Lagoon Food Centre which opened in 1979 and continued to sell his laksa there. Third generation Mike Lim started working with his dad after NS in 1981 and continued the business at East Coast Lagoon Food Centre till a month ago when he moved to his current stall in Timbre+.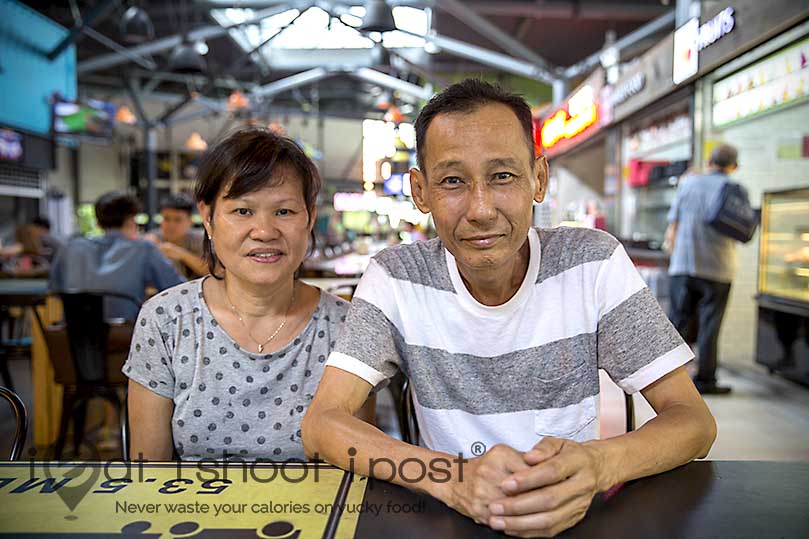 The move might surprise many of his regulars for whom Roxy Laksa is the main reason to visit East Coast Lagoon FC.  The move came about because Mike wanted to preserve the legacy of Roxy Laksa but his own kids were not interested to take over until celebrity chef Willin Low entered the picture.
Chef Willin Low had been a long time customer of Roxy Laksa and the thought of not being able to have his favourite bowl of laksa was too much for him.  The ex-lawyer, owner-chef of Wild Rocket is widely recognised as the father of modern Singapore cuisine.  Followers of his Instagram account will tell you that he would eat a $3 bowl of mee pok for breakfast and then serve up his $30 version for lunch.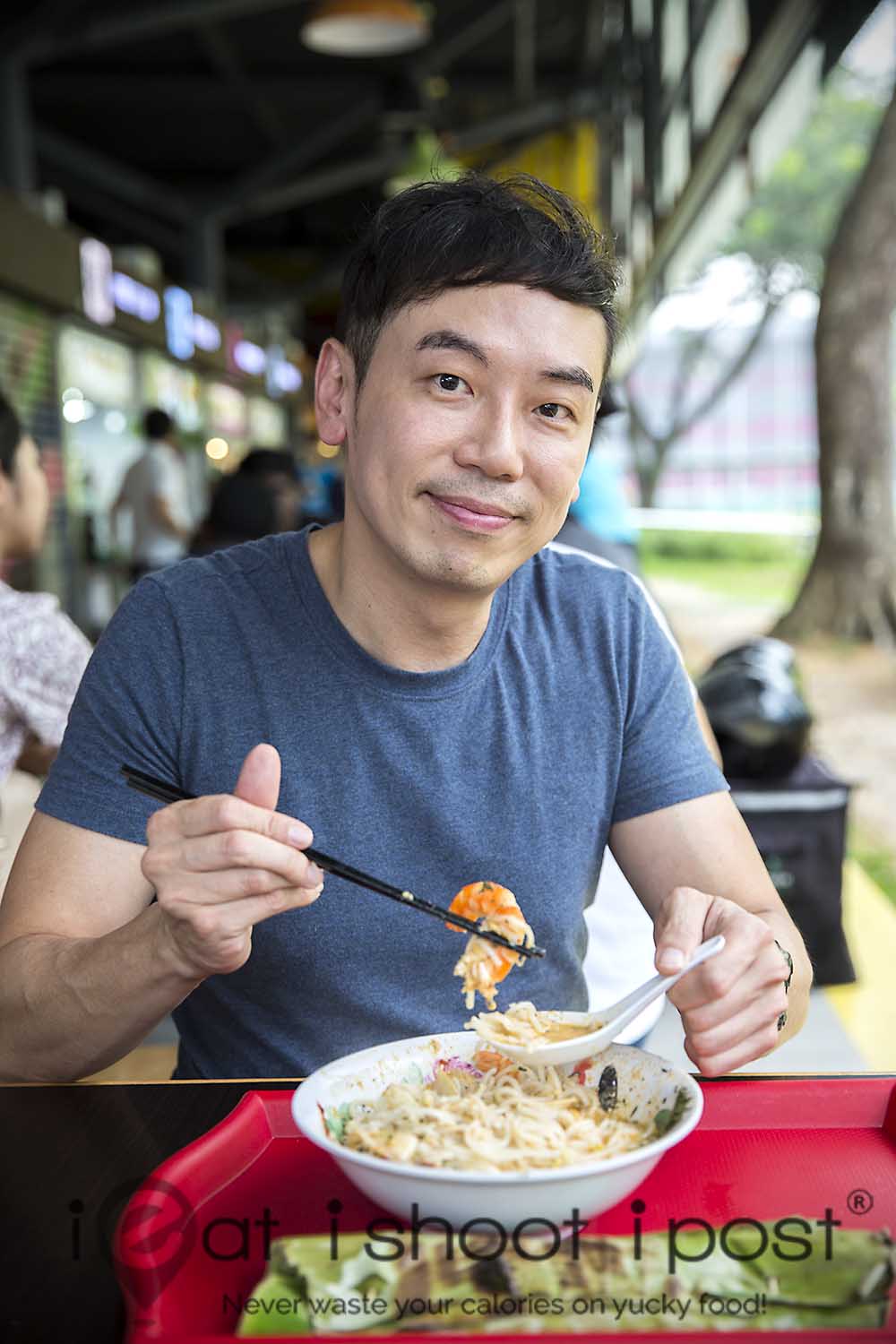 Willin has bought into the business with plans to produce Roxy Laksa branded pastes so that the heritage recipe can be shared with a wider audience.  At the moment, they are not pursuing the franchising route — which is a good thing — as so far, the franchising model has not worked very well with some of the other heritage brand names.
The stall at Timbre+ is still being operated by Mike and his wife Daisy which means that the food is still prepared to his exacting standards.  Every morning Mike will visit his supplier to purchase his coconuts which are shredding and squeezed on the spot.  He will also buy his prawns and other ingredients directly from the market.  He purchases his spices every week and grinds it himself at the shop.  Mike tells me that the grinding of spices is an art because, if the spices are added too slowly it will burn and the spice mix will turn bitter.
As he stirs his cauldron of laksa gravy, Mike tells me that it takes skill to ensure that the coconut milk remains silky smooth and doesn't break and precipitate.  One of the secrets is to use only freshly squeezed coconut milk.  The other is a little more elusive and has to do with how one stirs the laksa gravy.
This is a very classic bowl of Katong style laksa.  The gravy is smooth, fragrant and surprisingly light, though I do feel that it could do with a little more dried shrimps to push up the umami level.  However, with the increasing price of dried shrimps and the reluctance of customers to want to pay more, hawkers like Mike are often hard pressed to find ways of earning a decent profit.  4/5
Conclusion
It is good to know that we will be able to continue enjoying Roxy Laksa!  With Chef Willin at the helm, I am confident that it should do well to preserve the unique taste of Roxy Laksa for future generations of Singaporeans to enjoy!
Disclosure
Chef Willin and I are good friends.