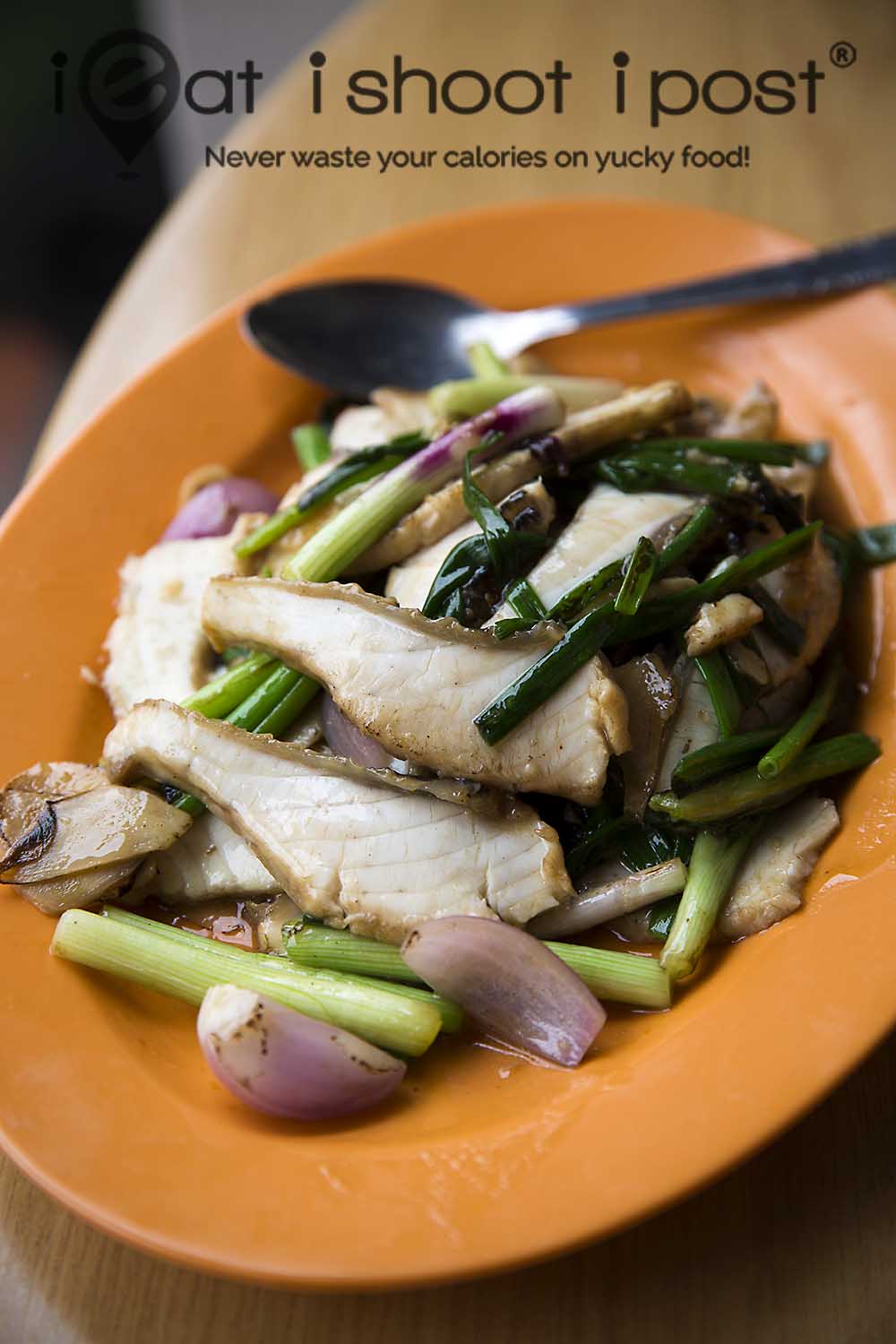 Most zi chars in Singapore serve popular dishes which have been drawn from the different dialect groups.  Dishes like sweet and sour pork, hotplate tofu, seafood hor fun, har cheong gai and the like can usually be are found in your typical neighbourhood zi char stall.
There are, however, a few subgroups of zi char which offer a slightly different set of dishes.  The first is what I would call the "Hong Kong St" zi char which offers dishes like fish head bee hoon, san lou hor fun and har cheong gai.  Then there is the "Teochew" style zi char which serves steamed pomfret, cold crabs, liver rolls, chye poh omelette and oyster omelette.  Finally, there are the Cantonese style zi char like our restaurant today which serves steamed song fish head, minced pork with salted fish, tofu prawns, bittergourd pork ribs and pork liver.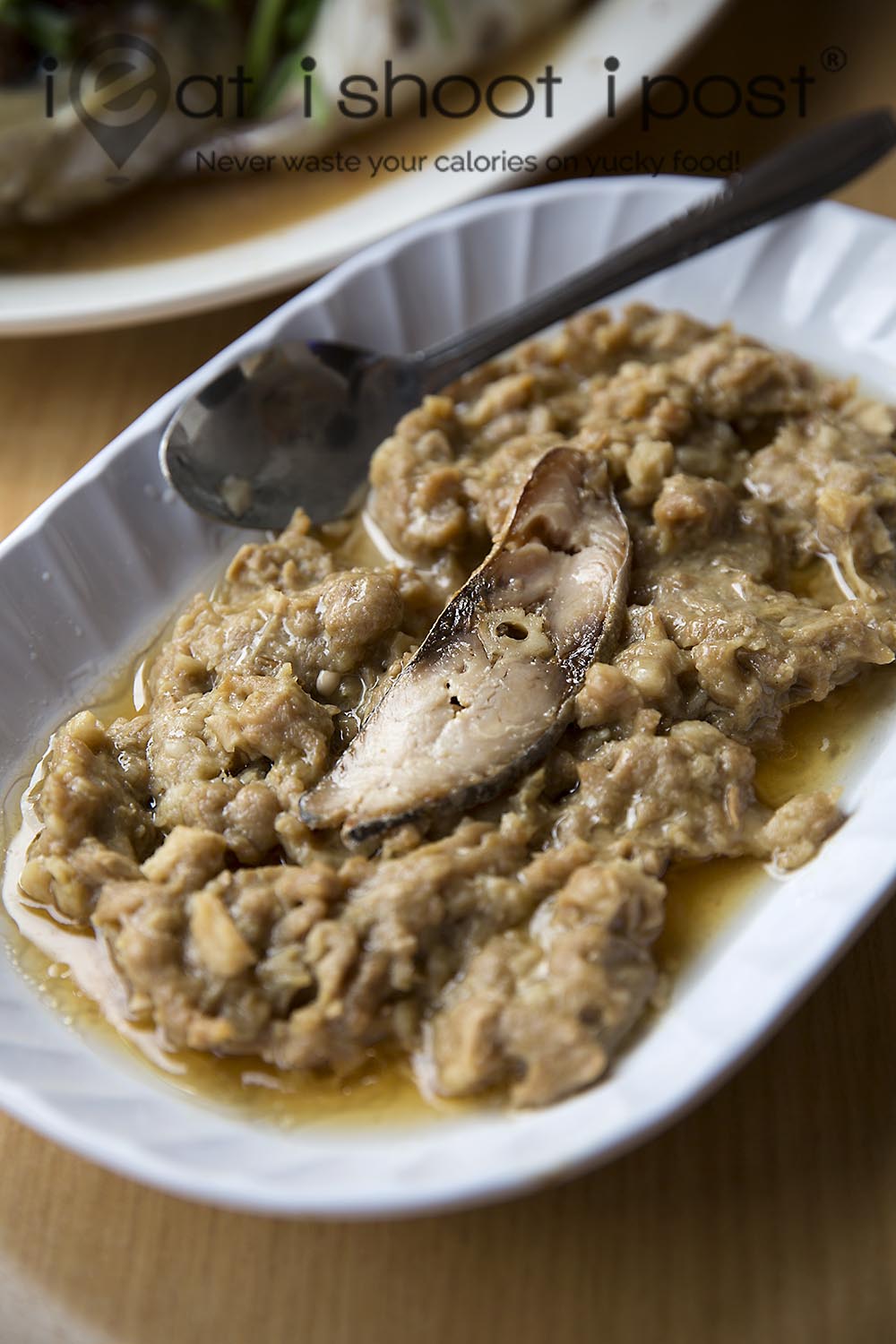 Joo Heng has been famous for the longest time and it was one of the first zi chars which blogged about in 2006 when I first started to prowl the streets of Singapore in search of its best food.  Since then, Mr Soon, the marathon runner owner of Joo Heng had passed on and his son, Mr Soon Kay Lock,is now operating the restaurant full time.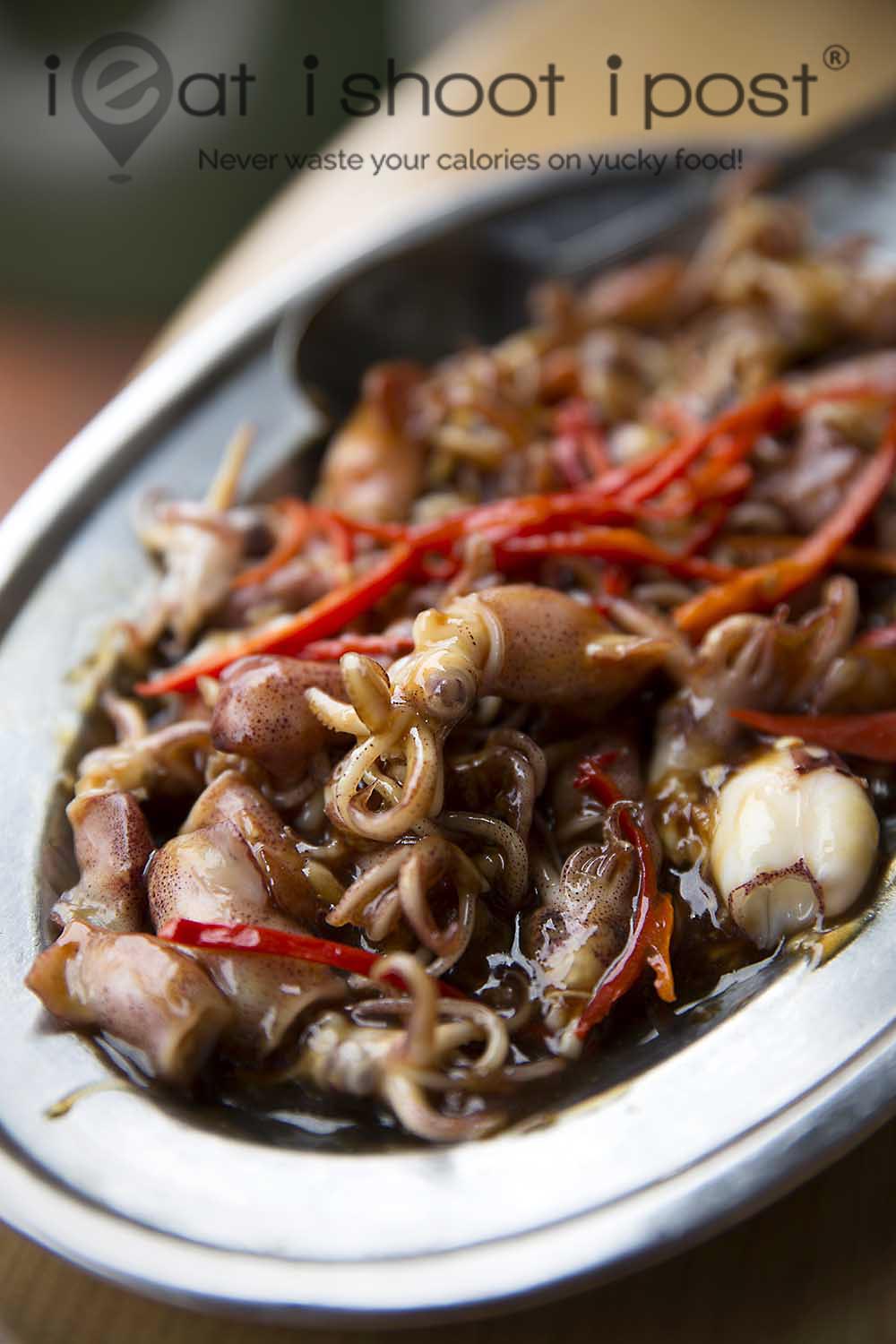 There are very few zi char restaurants in Singapore where the owner happens to be a chef and who still insists on going to the market to buy fresh produce every morning.  When I asked Mr Soon why he still makes the effort to visit the market himself, he told me that that really is the only way to ensure that he gets the good stuff!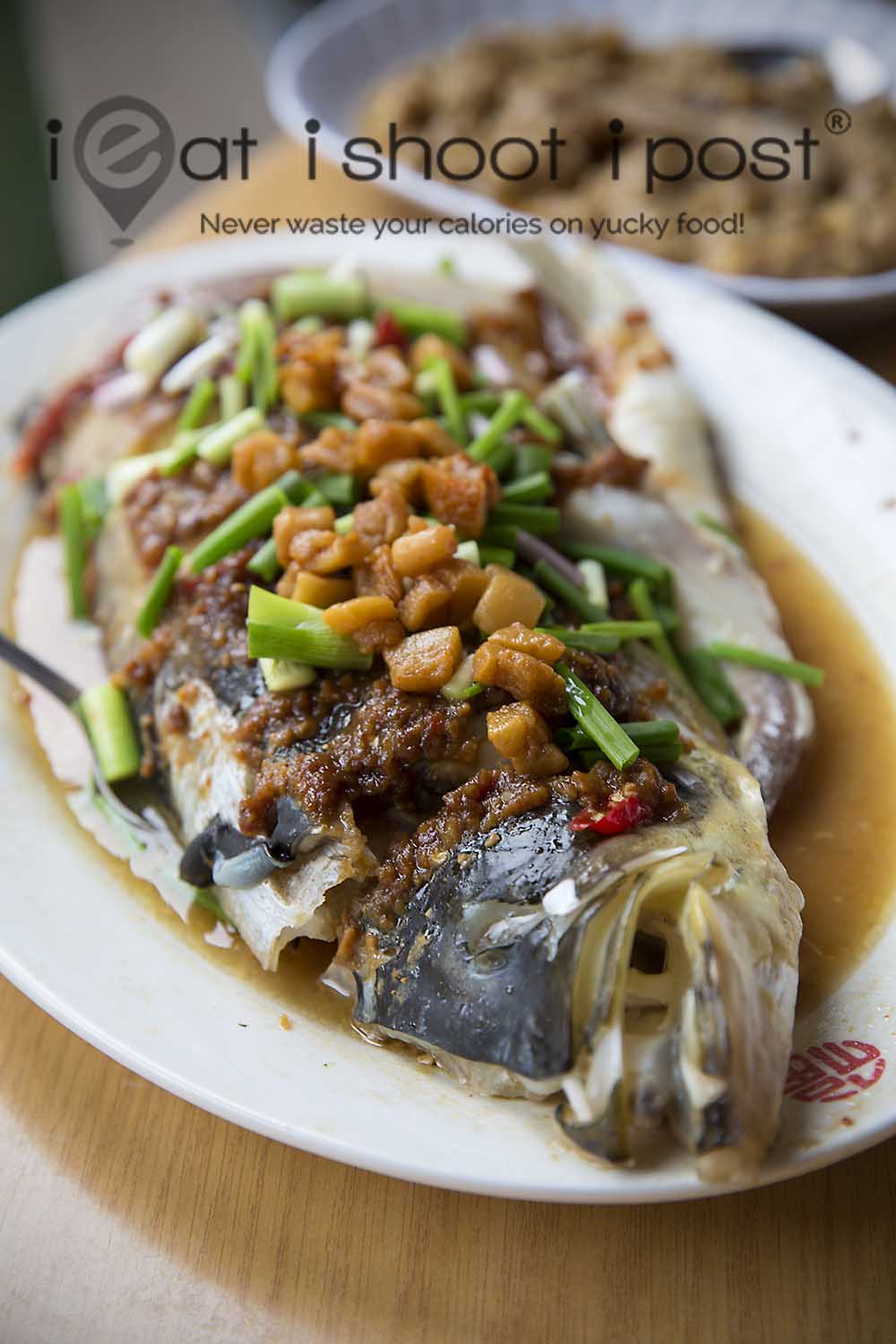 Our kakis all found the food marvellously moreish with flavourful sauces begging to be paired with a mouthful of rice.  We all agreed that the best dish of the day was the sliced fish with ginger and shallots.  The fish was done perfectly with a wok hei that is so thick that you won't have to nudge your nose to the plate, clear your nostrils and take a deep breath in order to detect it. 4.5/5  The other dish which I really like is the minced pork with salted fish.  Chef Soon still chops the pork by hand every day in order to achieve that wonderfully bouncy texture and uses Mui Heong salted fish from the East Coast of Malaysia to give the dish its distinctive flavour.  4.5/5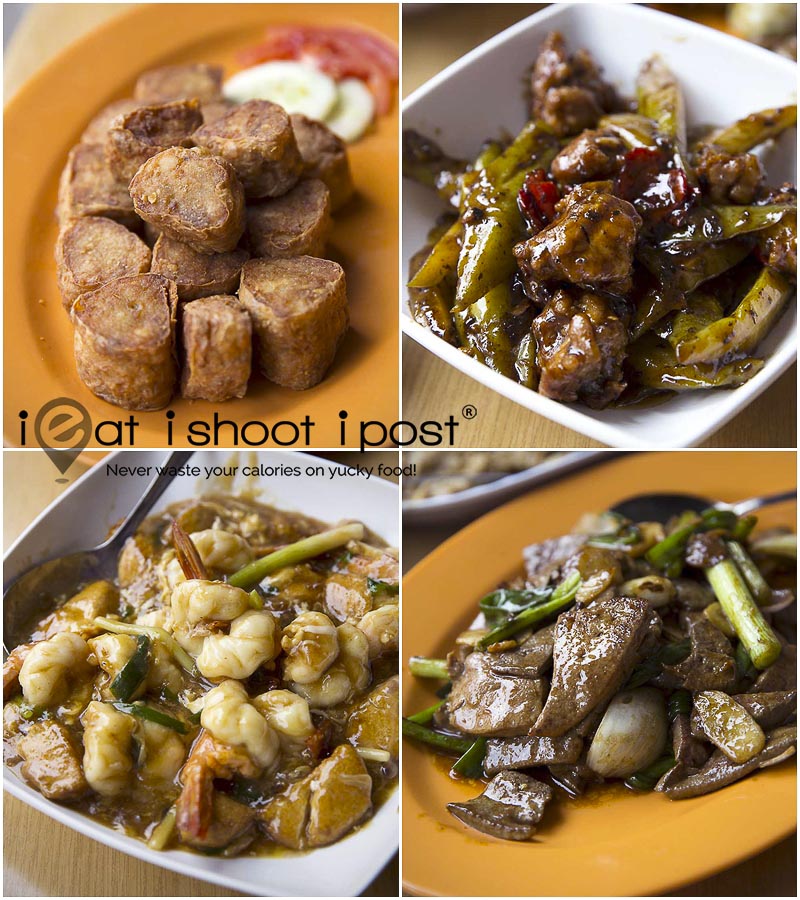 The rest of the dishes were all very good albeit not as outstanding as the first two I mentioned.  Connoiseurs of pork liver (of which I am not) would enjoy the sauteed pork liver with ginger and shallots which our kakis agreed was expertly done such that the liver slices were still tender yet cooked through.   The prawn tofu is good 4.25/5 but my favourite would still be the one at Sik Bao Sin which is thick with rice wine fragrance. The Song fish head with bean paste was a little oversteamed that day so the meat was a little tough and I felt it needed more bean paste.  3.5/5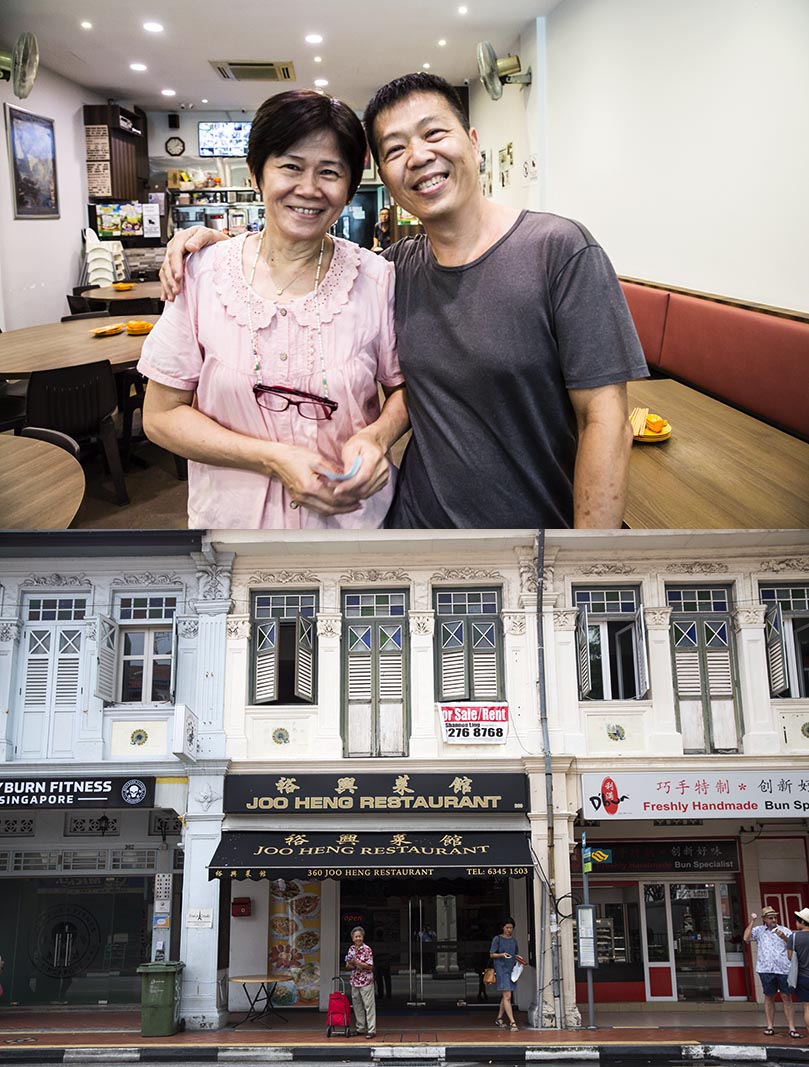 Conclusion
People who have eaten at Joo Heng a long time ago would have you know that they were much better in the past.  That may be true, but there is no way to be objective about such platitudes. The tastiest ingredients of any given dish are always a ravenous appetite garnished with a sprinkling of nostalgia.  But if you are looking for a satisfying meal of rice and several dishes, then Joo Heng will still deliver the goods, and very quickly, I might add.