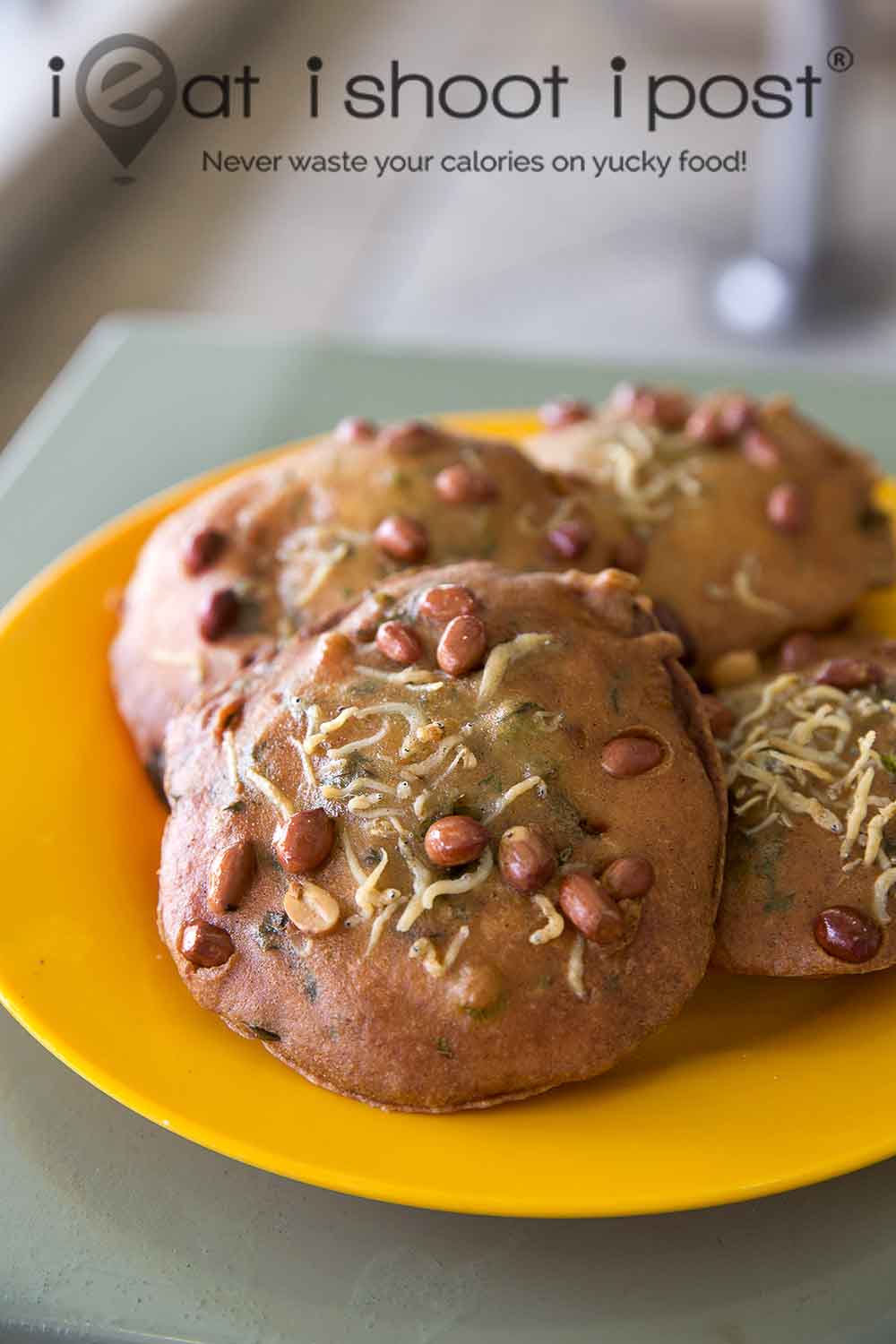 The last time I spotted a UFO (Unidentified Fried Object) was back in 2006 when I wrote about Maxwell Fuzhou Oyster Cake.  Sightings of this ultra-delicious Fuzhou snack are few and far in between because it is one of those disappearing dishes in Singapore.  It was uncommon even 30 years ago when I first tasted it as a schoolboy in Clementi. Even friends in my generation have told me that they have never eaten it before! No wonder sightings are so rare!
Yet, for those of us who have had these close encounters of the most delicious kind, UFO sightings are a most welcome sight.  Crisp on the outside, savoury and delicious on the inside, these humble snacks combine a melange of flavours into a umami grenade which you can hold in one hand.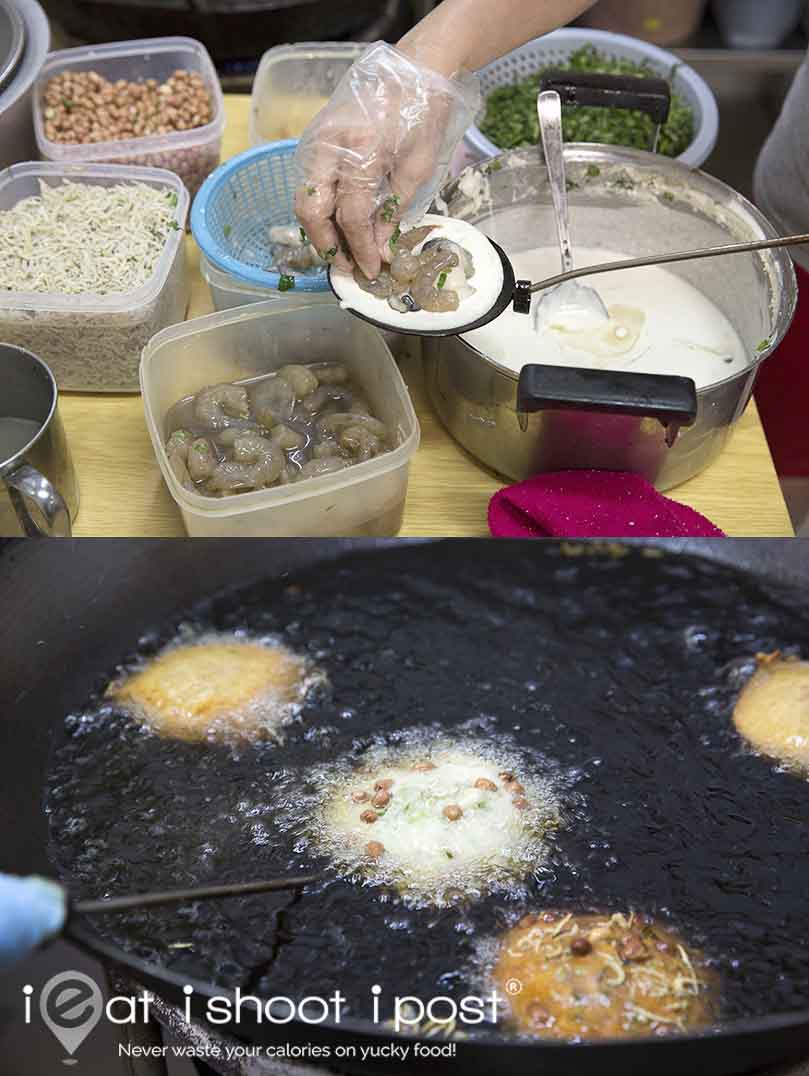 The batter used to make the UFO may look simple but it combines three types of flour and a slurry made from blended soya beans to give it its unique texture and flavour.  A filling made of marinated minced pork, oyster, prawns and chinese parsley is then added and topped with more batter, some peanuts and silverfish before being plunged into hot oil where it is fried to a beautiful bronze hue.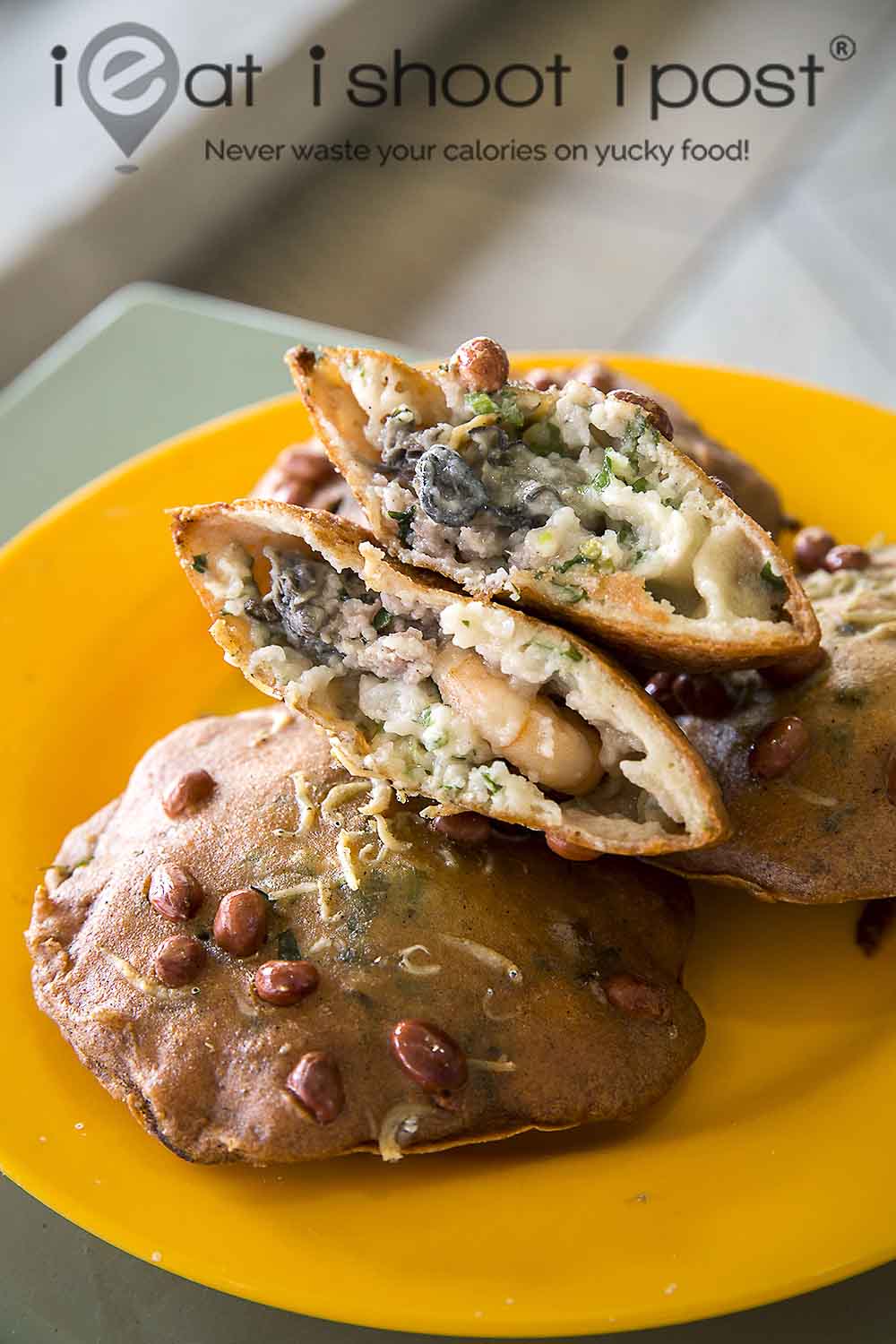 The owner of the stall, Jenny tells me that she had grown up helping her grandmother sell the snack along Ophir road in the 50's.   In those days only mussels where used in the filling.  They were replaced with oysters and minced pork when it became more difficult to get hold of mussels.  She stopped selling the cakes in 1970 when grandma's home was destroyed by a fire.  Then in 1986, Jenny decided to sell the oyster cakes again in memory of grandma. They were located at Sam Leong Road for many years before relocated to Jalan Berseh Food centre a few months ago.
I have a soft spot for this particular snack and have always found them mysteriously irresistible.  Perhaps it also has something to do with the fact that Rocketgirl and I used to enjoy them at the stall in Clementi together when we were still dating!
What I like about Jenny's oyster cake is she uses a very good quality frying oil which she changes very often.  The oyster cakes always comes out nice and crispy without being oily.  The crust is thin and crisp when it is fresh out of the wok and the flavours just meld together so well.  Perhaps it could be just a little saltier but I am not complaining too much.  I finished two oyster cakes even when I told myself I should have only one.  4.5/5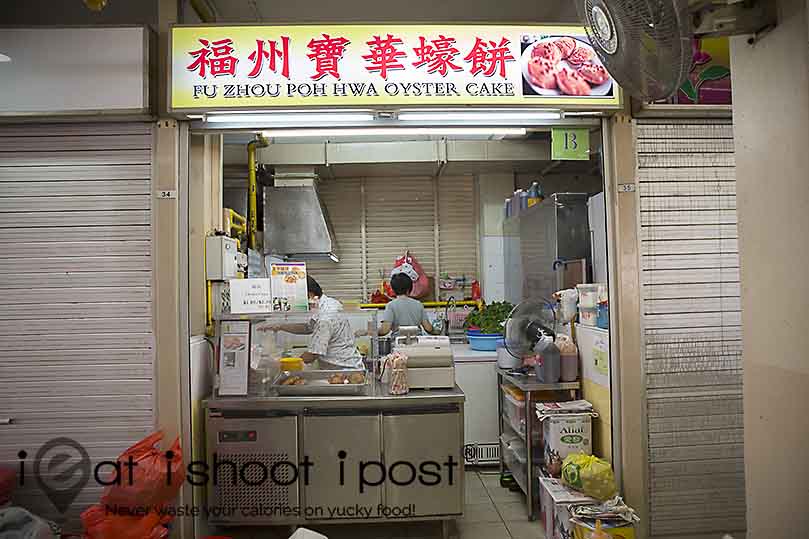 Conclusion
As far as I know, there are only two stalls in Singapore that sells these oyster cakes.  There is another stall selling Teochew meat puffs that look very similar, but they are sold at the Pasar Malam.  These snacks are so delicious that it would be a real shame if they would disappear one day.  If you have never tried them before, then maybe it is time for you to open the X files and have a close encounter of the most delicious kind!
NB:
You can also order Fuzhou Fishballs from the stall! They are 40cents each and the minimum order is 30 fishballs.