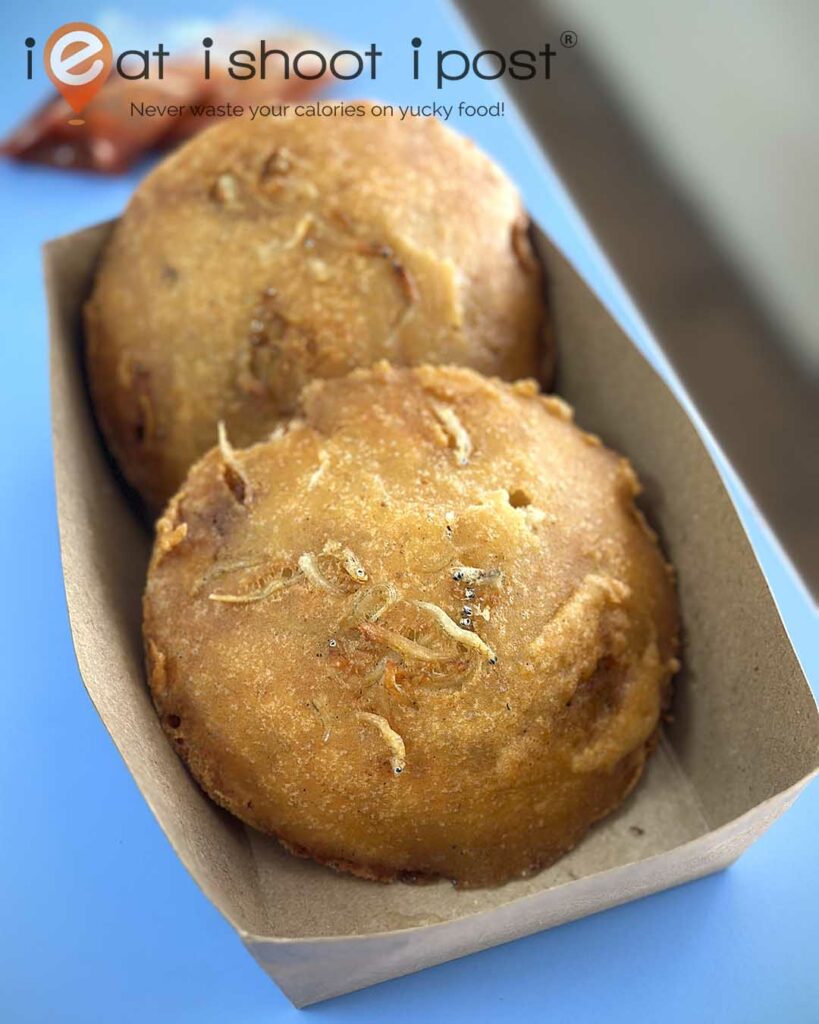 My gastronomic romance with the oyster cake started when I was 17. I remember eating it first time at Clementi Central and it was truly love at first bite. The unexpected rendezvous is one of the pivotal chapters of my culinary journey. Ever since then, every oyster cake stall that I happen to come across has become a culinary shrine where I am forced to stop and pay homage!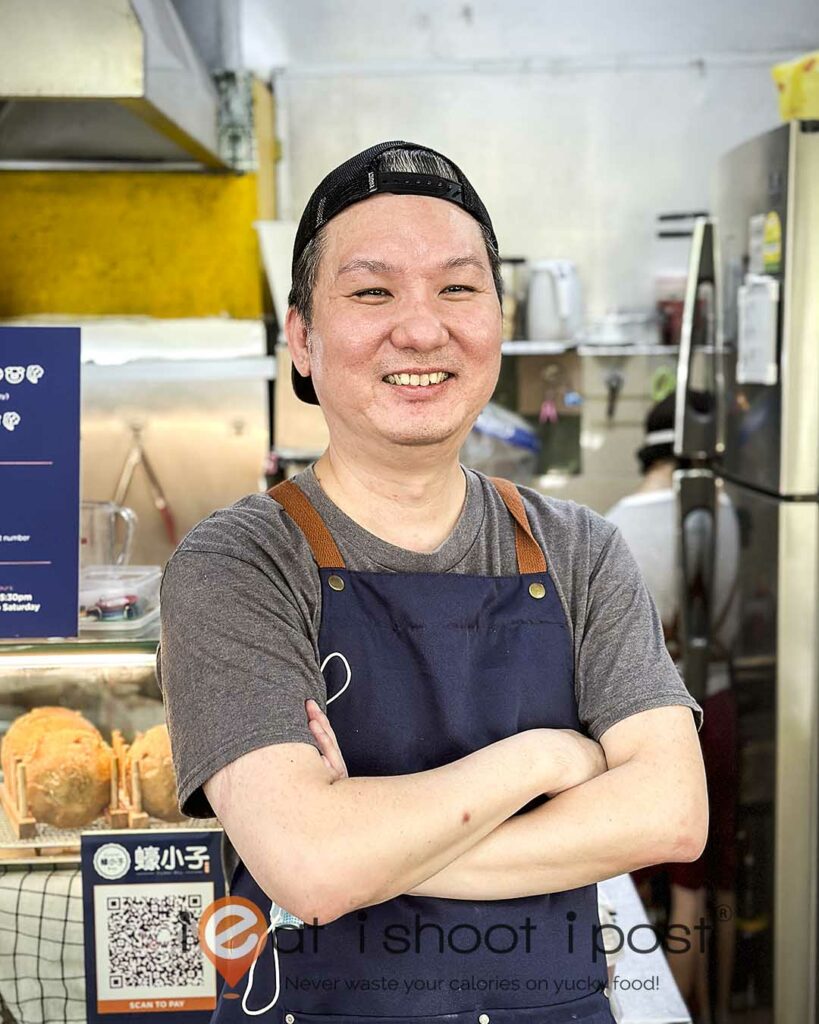 Fortunately, I am not the only one beguiled by the traditional Fujian snack. Edmund Lye, 42, also had the same epiphany years ago at Maxwell Fuzhou Oyster Cake. However, our friend is not content to be just a pew warmer and has taken his obsession to the next level by quitting his job as a graphic designer and taking the bold step to make Oyster Cake his vocation.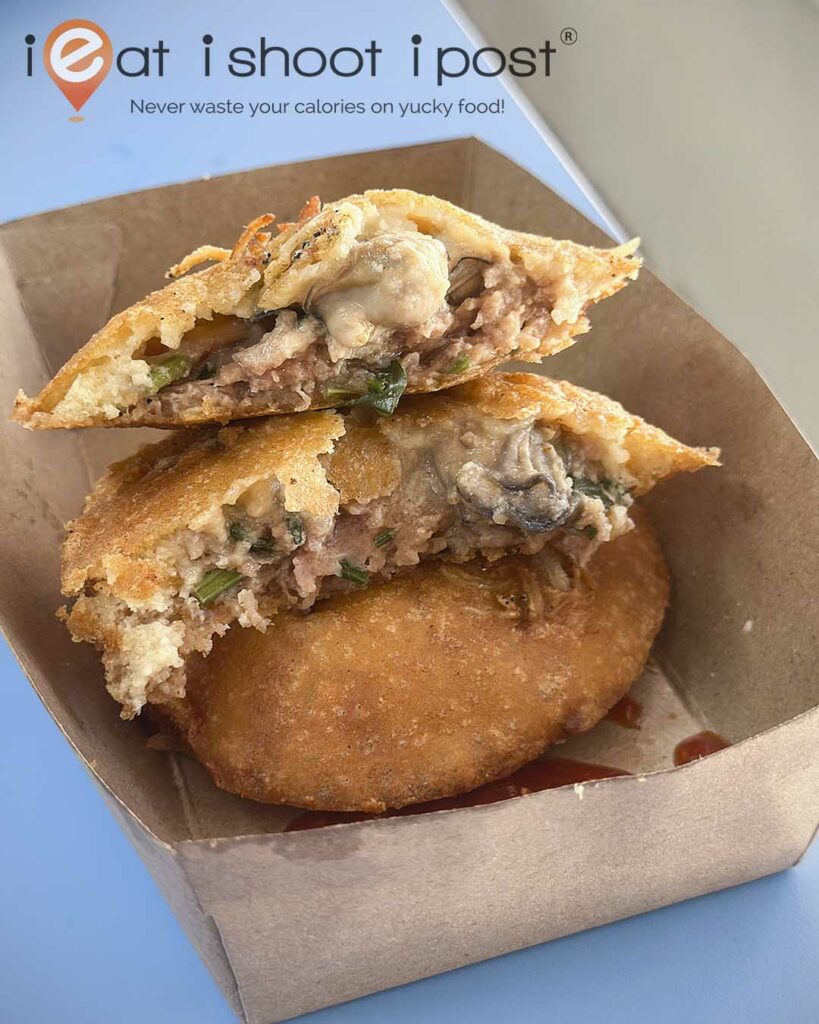 Edmund reverse-engineered his recipe based on his favourite one from Fuzhou Poh Hwa Oyster Cake at Jalan Bersih Food Centre. He did modify it to suit his own preference, making the batter a little thinner and not adding the peanuts.
The oyster cake is very good. The crust is light and not soaked in oil and the meat filling is well seasoned and has a nice bite as they use pork collar for the mince. The chilli has enough kick and goes well with the oyster cake. Overall, it's fresh and good quality. Only thing I am missing are the peanuts which I feel adds to the texture and flavour of the cake. Worth dropping by to buy a few when you are at Golden Mile Food Centre! 4.25/5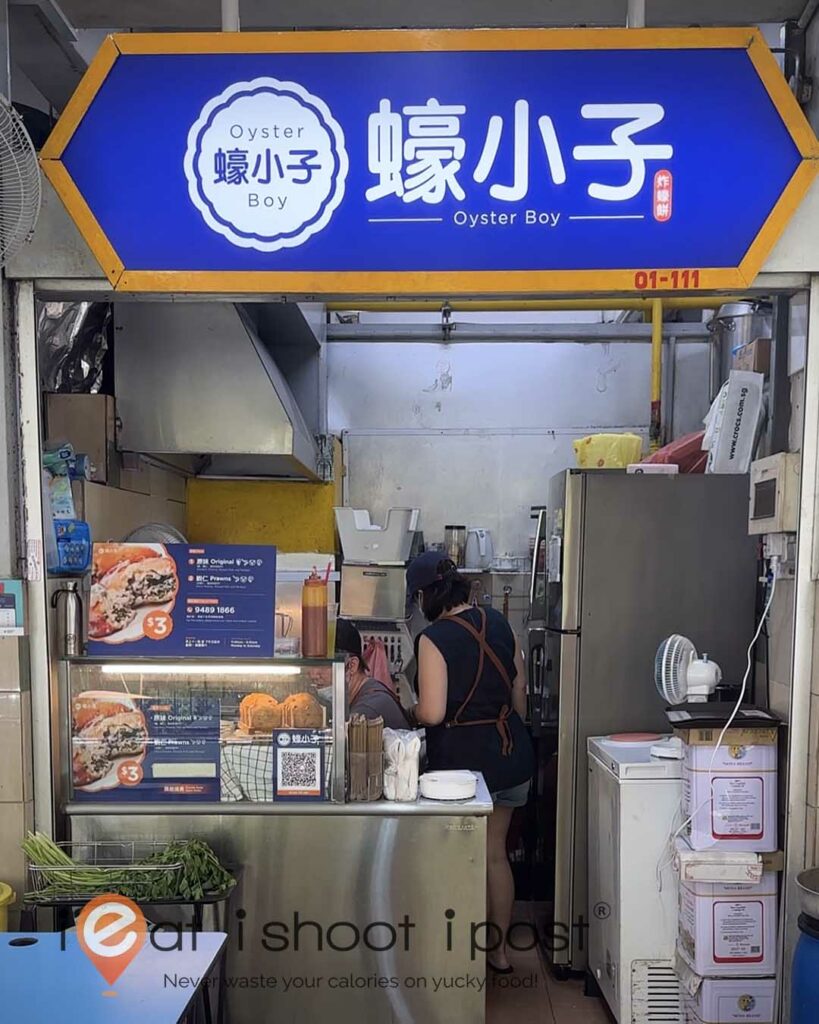 Conclusion
Glad to see another new stall selling the Fu Zhou Oyster Cake! They are quite good, though it still needs a bit more tweaking to make it irresistible. Still worth a try if you are at Golden Mile Food Centre.