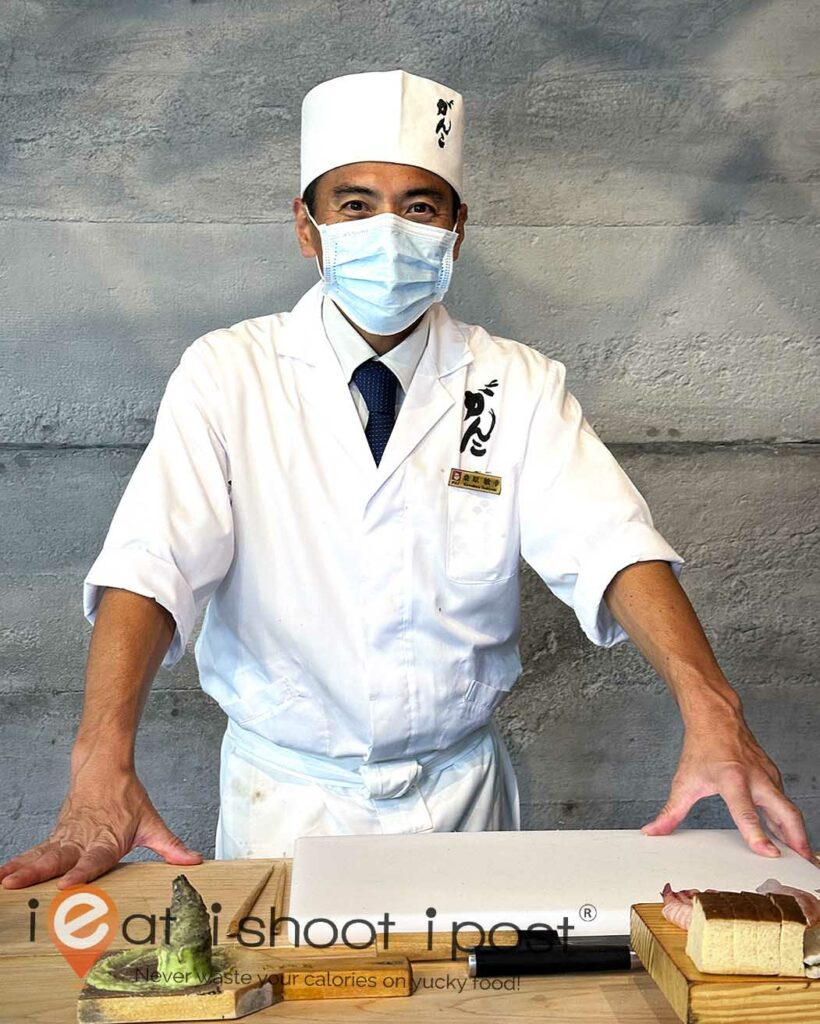 With Sushi Omakase at high-end Japanese restaurants going in excess of $350 for dinner, we wanted to see what Ganko Sushi's new 15-course $130 Sushi Omakase looks like. The course is available for both lunch and dinner.
About Ganko Sushi
Ganko Singapore is the first Southeast Asia branch of the renowned Japanese sushi chain. It started as a small 15-square-meter shop in Osaka's Juso district in 1963. Its dedication to quality and meticulous attention to detail propelled it to international acclaim, particularly for its exquisite seafood.
Heading the culinary team in Singapore is Chef Kuwahara Toshiyuki, hailing from Osaka. He has been with Ganko for over 28 years! He started as a 22-year-old trainee and progressed to a sushi apprentice, ultimately becoming a distinguished itamae. His extensive experience brings an authentic touch to the sushi offerings at Ganko.
Let the 15-course Sushi Omakase begin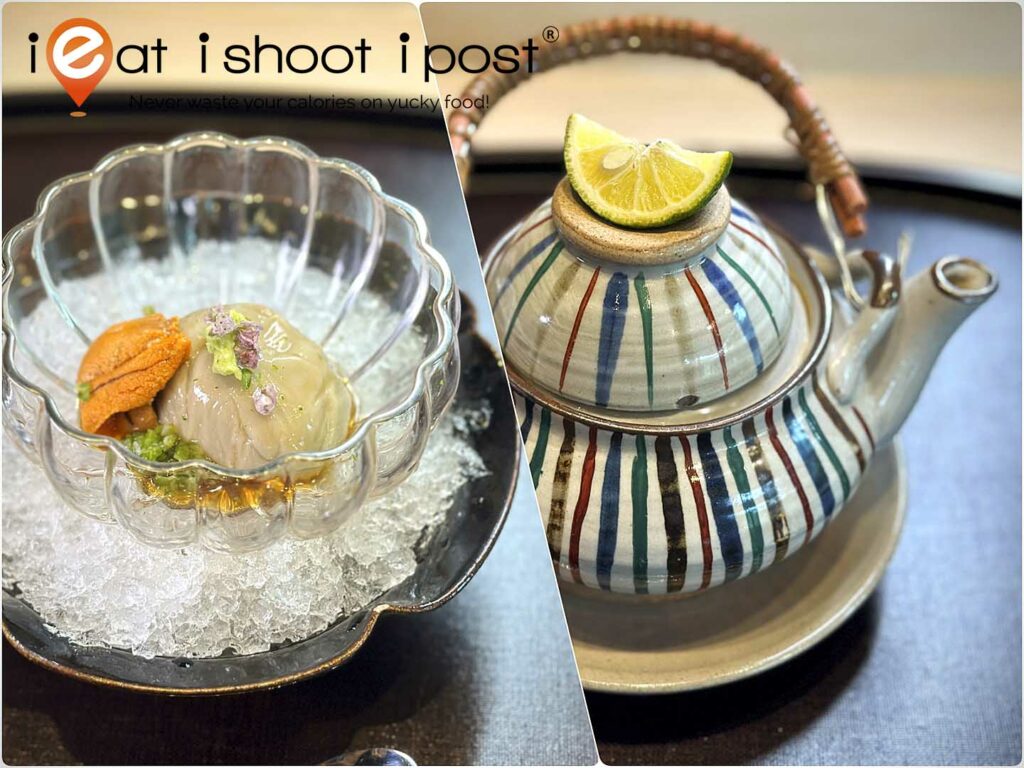 The 15-course omakase includes 12 pieces of seasonal sushi, a starter, a soup, and fruits. It's perfect for those looking for a quality sushi experience without the added complexity of cooked dishes.
The starter featured cold sesame tofu with uni and ponzu sauce. This is accompanied by a delightful soup made with matsutake mushroom and seabream.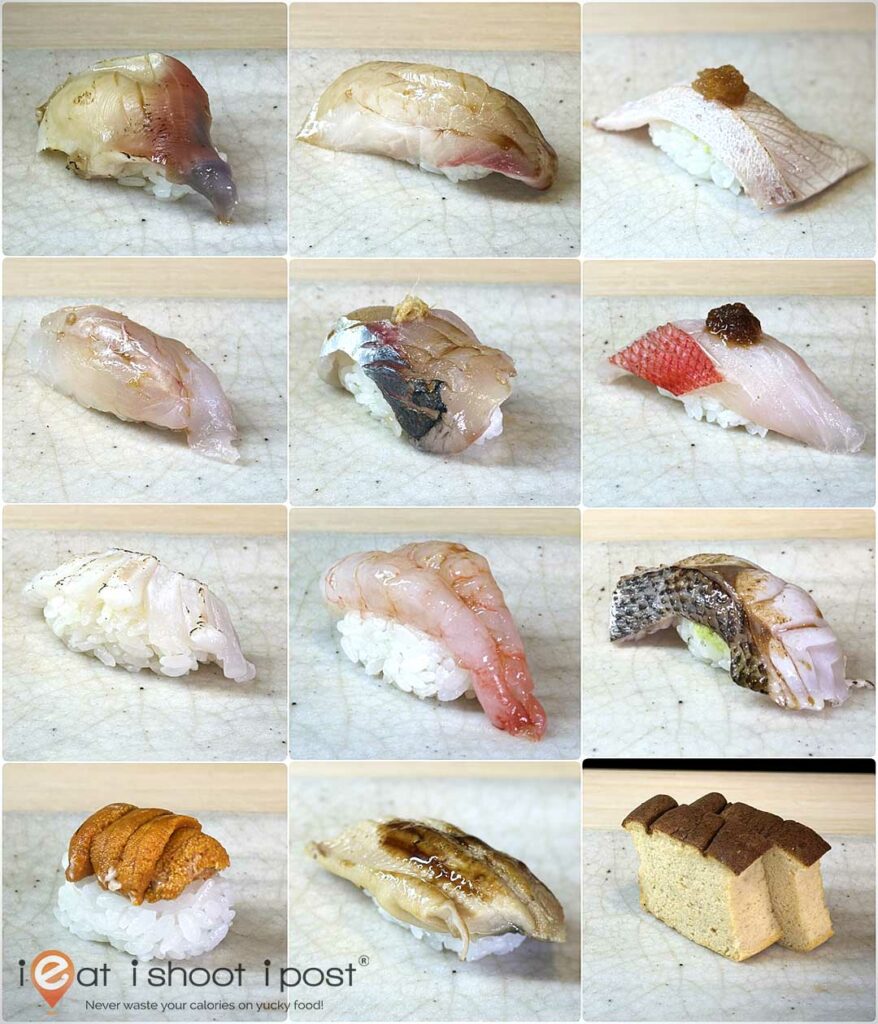 The sushi was very good overall. They source their fish from the renowned Osaka fish market, and fresh deliveries come in three times a week. My favorite part of the experience was definitely the Kuromutsu! The Japanese bluefish closely resembles the exclusive Nodoguro (Blackthroat Seaperch). It's a deep-sea fish with delightfully oily flesh which is why it is sometimes referred to as the chutoro of the mutsu family. When lightly torched, the fats melt, infusing the sushi with a delightful aroma. I also savored the buri and anago.
However, the uni didn't quite meet my expectations in terms of sweetness. And the engawa wasn't as unctuous as I'd hoped. Nevertheless, the overall quality of the fish was very good as one should be expected at this price range.
They use nanatsubushi rice from Hokkaido which had a nice bite. But the shari could have been a little tastier and just slightly warmer. The notable absence was maguro (bluefin tuna). Given the price point, one would anticipate at least a slice of chutoro, if not otoro, or perhaps some scraping from the collar. 4/5
For more info about sushi fish, check out my sushi files!
What we like about the meal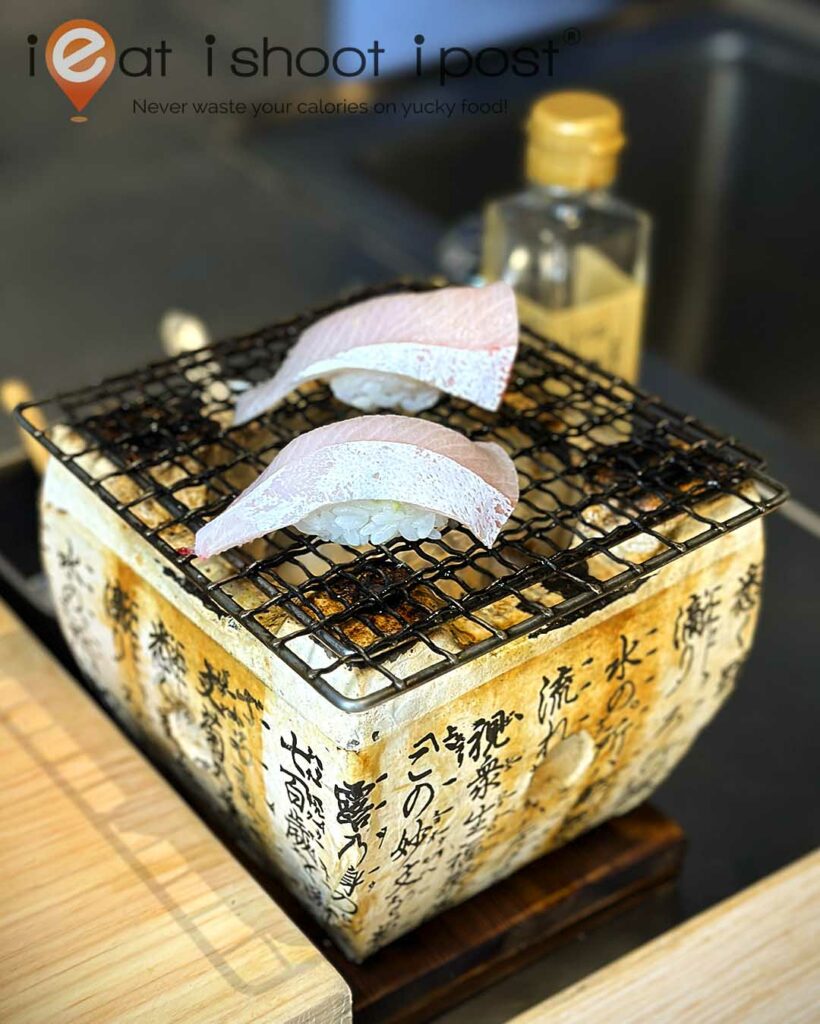 One thing I like about Ganko Sushi is their penchant for torching (aburi) the fish. Much as I enjoy a few pieces of raw fish, I still find the aroma of lightly grilled fish rather enticing. Additionally, I appreciate that they use freshly grated wasabi from Shizuoka. It is much better than the preprocessed variety any day, and a clear indication of their quality proposition.
The Restaurant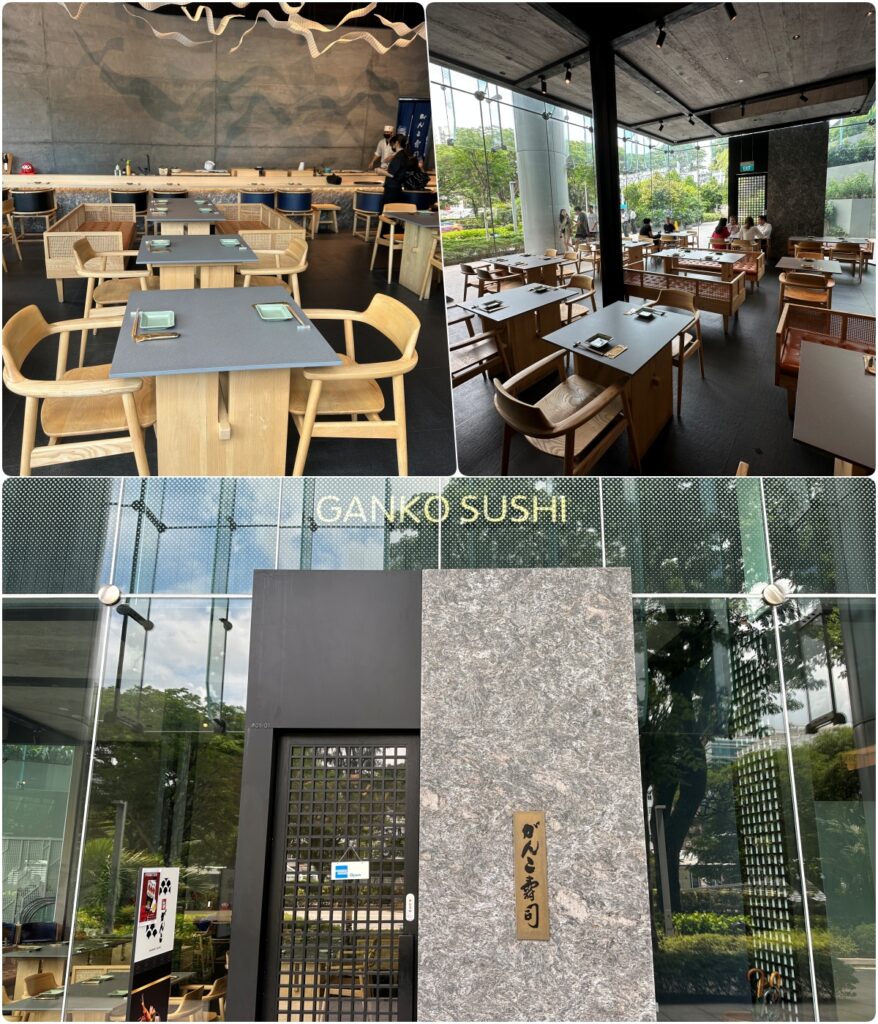 The restaurant boasts a lofty ceiling and expansive floor-to-ceiling glass windows that overlook lush greenery, creating a sense of spaciousness. I find it ideal for casual or business lunches. However, the space felt a bit too open for an intimate sushi course where you are supposed to engage in friendly banter with the itamae.
Conclusion
Ganko Sushi's 15-course omakase is a good proposition for those looking to get their sushi fix with quality fish that is served ala minute. The $130 price is quite competitive in today's sushi omakase market, especially for dinner.
Disclosure: This was a media tasting