Congrats to Odette for winning two Michelin Stars, 2016
Congrats to Odette for winning three Michelin Stars, 2019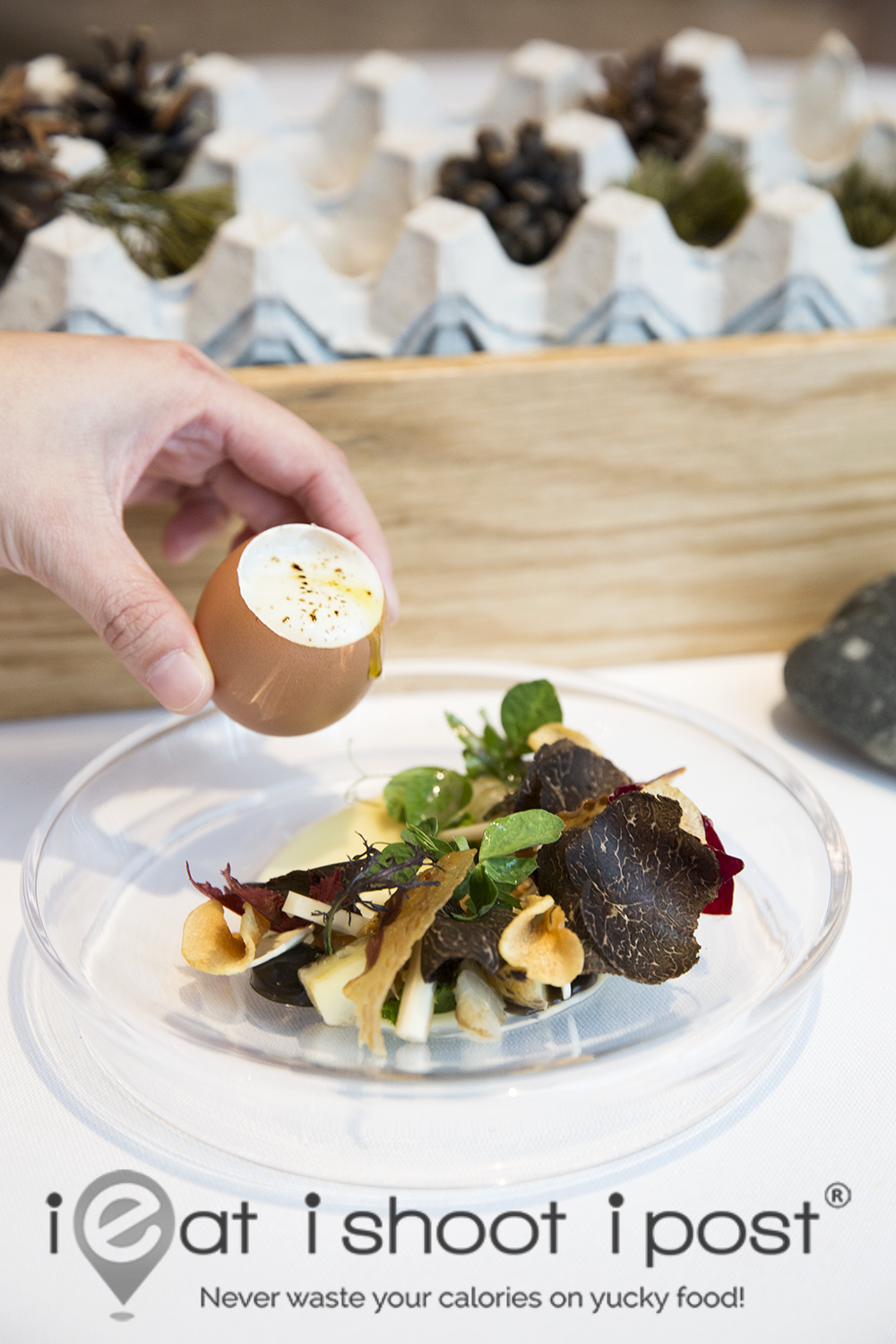 It was my friend, Ken Loon who insisted that I visit Odette. Ken Loon, (that's his Chinese name, so the short form is Loon, not Ken) is the owner of Naked Finn whom I got to know when I was writing my prawn files.  At the time, I thought I was going bonkers trying to identify prawns by taking pictures of their private parts. Then Ken Loon came along and I was able to share my photos of prawn phalluses with him which was quite reassuring,  because compared to him, I was relatively sane!  For me it was just a project to document all the local prawns available.  He, on the other hand, loved prawns so much that he gave up his job to open a restaurant so that he can import and eat the crustaceans of the world!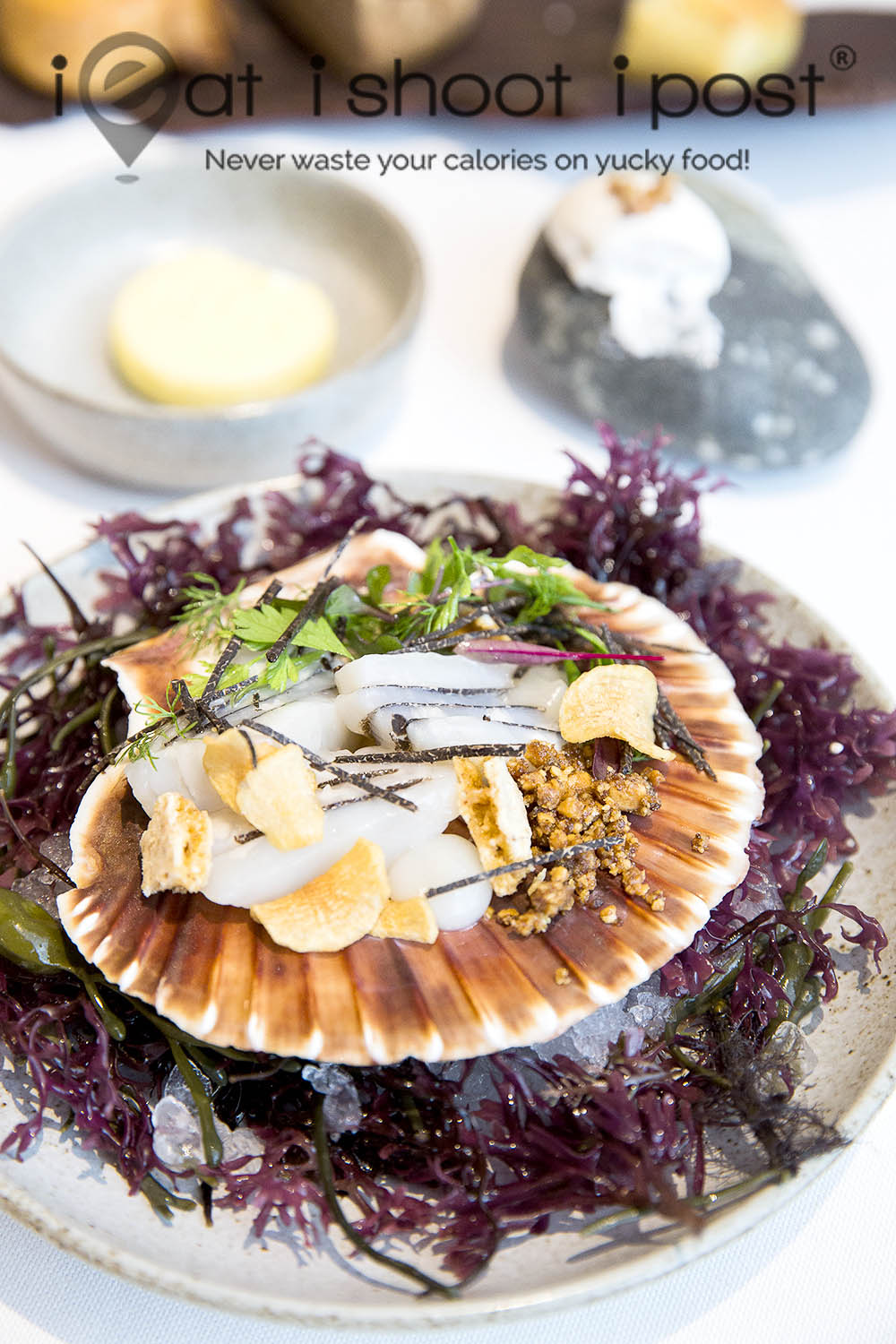 Anyway, Ken Loon knows Julien Royer very well and has had him over at Naked Finn to cook for a charity event.  So when he told me about Odette, I knew it was something I needed to check out. Odette was already getting quite a lot of hype on social media. Anyone who has an interest in the local restaurant scene would have heard that the young, 32 year old French chef who had been responsible for putting Jaan in the world's top 100 restaurant list was opening his own place at the National Gallery.
Chocolate art

I had received a media invite to the opening earlier but had decided to take a raincheck on it.  I personally find it difficult to write about fine dining as I am still very much a comfort food guy.  When you post a photo of a plate of char kway teow or a burger on the social media, everyone knows instinctively what it is and there is an immediate connection with the dish.  It is much harder with the beautifully plated dishes like what you see in this post. That is why chocolate cakes usually get more "likes" on instagram than de-constructed desserts, however pretty they are.  In fact, the whole culinary philosophy under-girding a fine dining establishment is antithetical to that of comfort food.  Whilest one seeks comfort food for its familiarity, one goes to a fine dining restaurant to be surprised.  So, if you find the photos here not striking a chord with you, that is exactly how it should be!

I had a great time chatting with Chef Julien who happens to love hawker food.  It really goes to show that the love of food knows no boundaries.  That is why Singaporeans love everything from carrot cake to caviar.  From the way he reacted to laksa, char kway teow and oyster omelette, I could tell that Julien has a deep love for food, any type of food, as long as it is good!

Heirloom beetroot

His innate sense of curiosity and the love for flavours eventually get translated into his dishes. So don't be surprised to find hors d'oeuvres that reminds you of chilli crabs or a plate of heirloom beetroot that is decorated with the deep blue petals of the bunga telang flower.  That is his way of tipping his hat to our local culture and produce.

Hay smoked pigeon

Our deepest connections with food develop when we were still kids and the world was still a wondrous place with new smells and tastes to discover.  Indeed, to a child, the world would seem like fairyland where chickens mysteriously hatch from eggs and tiny mustard seeds grow into trees.  So whenever you taste or smell something from childhood, the experience borders on the mystical.

Having grown up in their family farm in Auvergne, France, Chef Julien attempts to conjure up these experiences using the familiar smells of home.  Thus, he smokes quail with hay which is air-flown from his family farm as well as pine cones from the adjacent forest to give his 63 degree eggs the scent which reminded him of his many treks through the forest as a child.

Organic farmed trout with kurobuta pork

One of his signature dishes is pairing of organic farmed trout from France with cubes of char grilled kurobuta pork.  The marriage of fish and pork might seem incredulous at first until you realise that the Teochews love to steam pomfret together with slices of pork fat, then I all makes a lot of sense!

Conclusion

Odette is the most exciting new French restauarant in Singapore at the moment.  The food is impeccably sourced and the flavours well balanced. The plating might seem progressive but each dish still beats with the rhythm of a grandma's love for real food. 4.5/5

Postscript

A 4 course lunch is $85 and 6 courses $128. The current waiting list is 2 weeks.

This meal was hosted by Odette