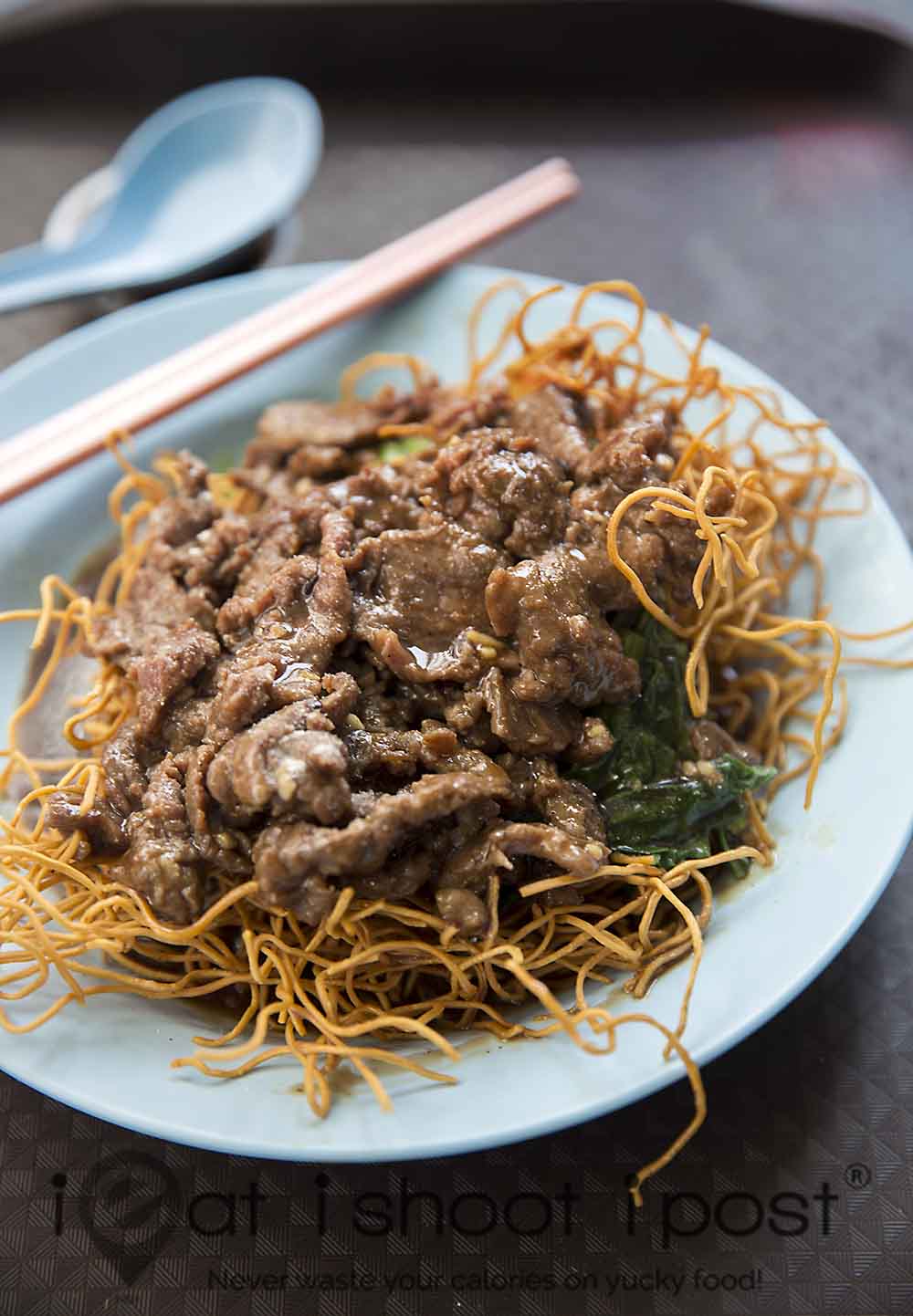 There are several dishes which I used to enjoy as a kid which we don't seem to eat much of nowadays.  One of them is yee mee.  Back then, when you ordered a fried noodle from the Zi Char it was always yee mee.  I always remembered them as these dark brown noodles with a square cross section. Nowadays you can hardly find it anywhere!  The other dish which was really popular was sang meen which is still around but much less common as it was in the past.
I am sure that readers who grew up during the time when sang meen was really popular would have a pavlovian response to the photo of the crispy plate of thin egg noodles with a mound of slice beef on top.  I mean who wouldn't like noodles that are fried to a crispy crunchy texture?  It's like eating "Mamee" except much better!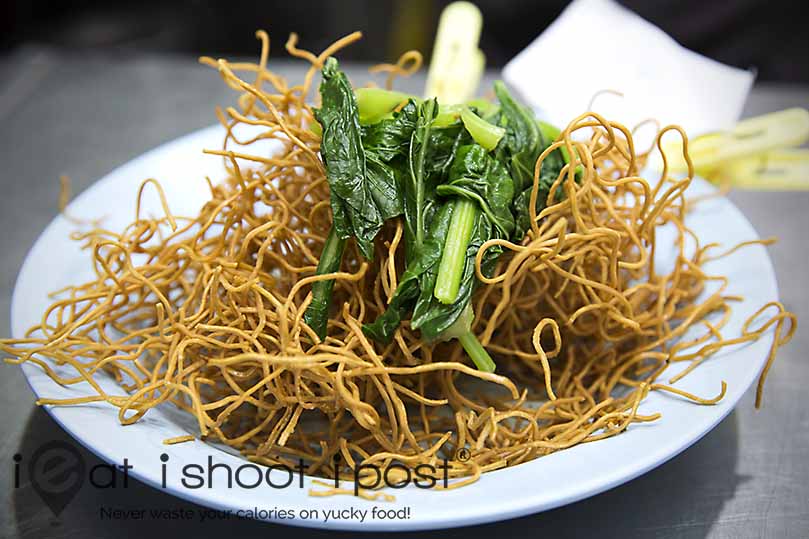 The process of making the crispy noodles is not so straightforward. The dried noodles are first soaked in water to rehydrate them, then dried before being fried to a crisp.  This is one of the crispiest sang meen I have come across and the noodles remained crispy instead of getting all soaked when it arrives on your table. The beef slices are tender without being over tenderized such that they still have a beefy chew without getting stuck in between the teeth.  The beef sauce could have just that bit more kick, but I still really enjoyed it!  4.25/5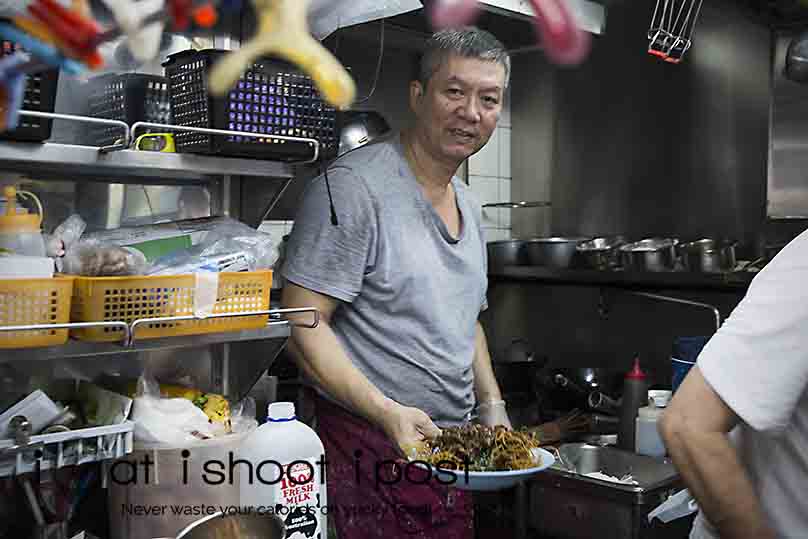 An Ji has been around since the 50's when the current stall owner, 52 year old Chin Hoong Seng's, grandmother was plying the streets of Chinatown.  In the old days, the stall only sold a few Cantonese dishes like fish head bee hoon, hor fun and sang meen.  Nowadays they are a full fledged zi char although these still remain their signature dishes.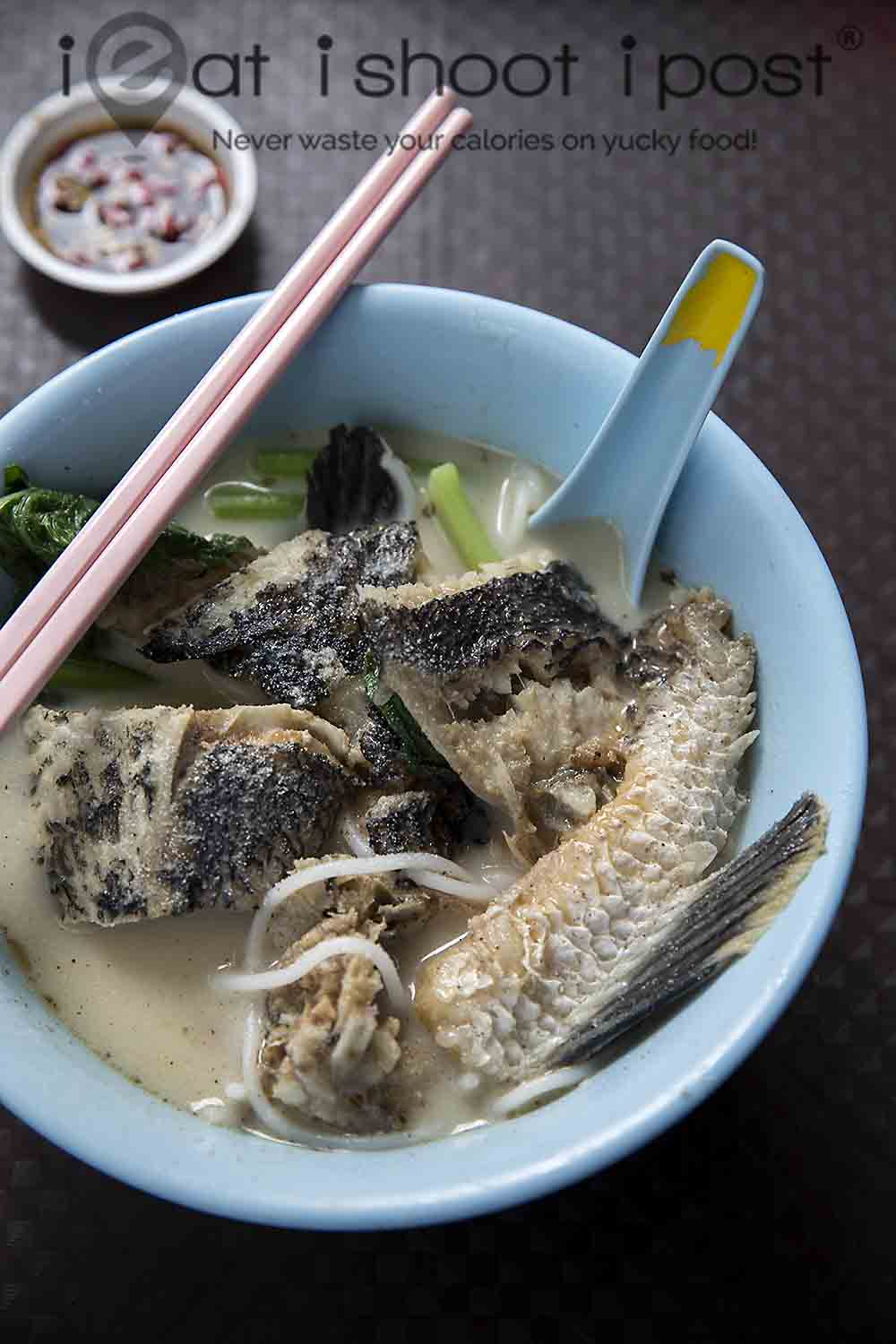 An Ji is one of the oldest stalls in Singapore selling fish head bee hoon and the owner claims that they were already selling the dish before the famous Ka Soh arrived on the scene.
The soup was robust and sweet but I felt that they added just a little too much evaporated milk.  Traditionally the silky mouthfeel of the soup was made by boiling the bones of the fish for long periods of time to turn the collagen into gelatine.  But even then, it wouldn't have the same milkiness as when evaporated milk is added.  Mr Chin told us that Singaporeans have developed a taste for the more milky version which is why he now adds evaporated milk to the soup.  4/5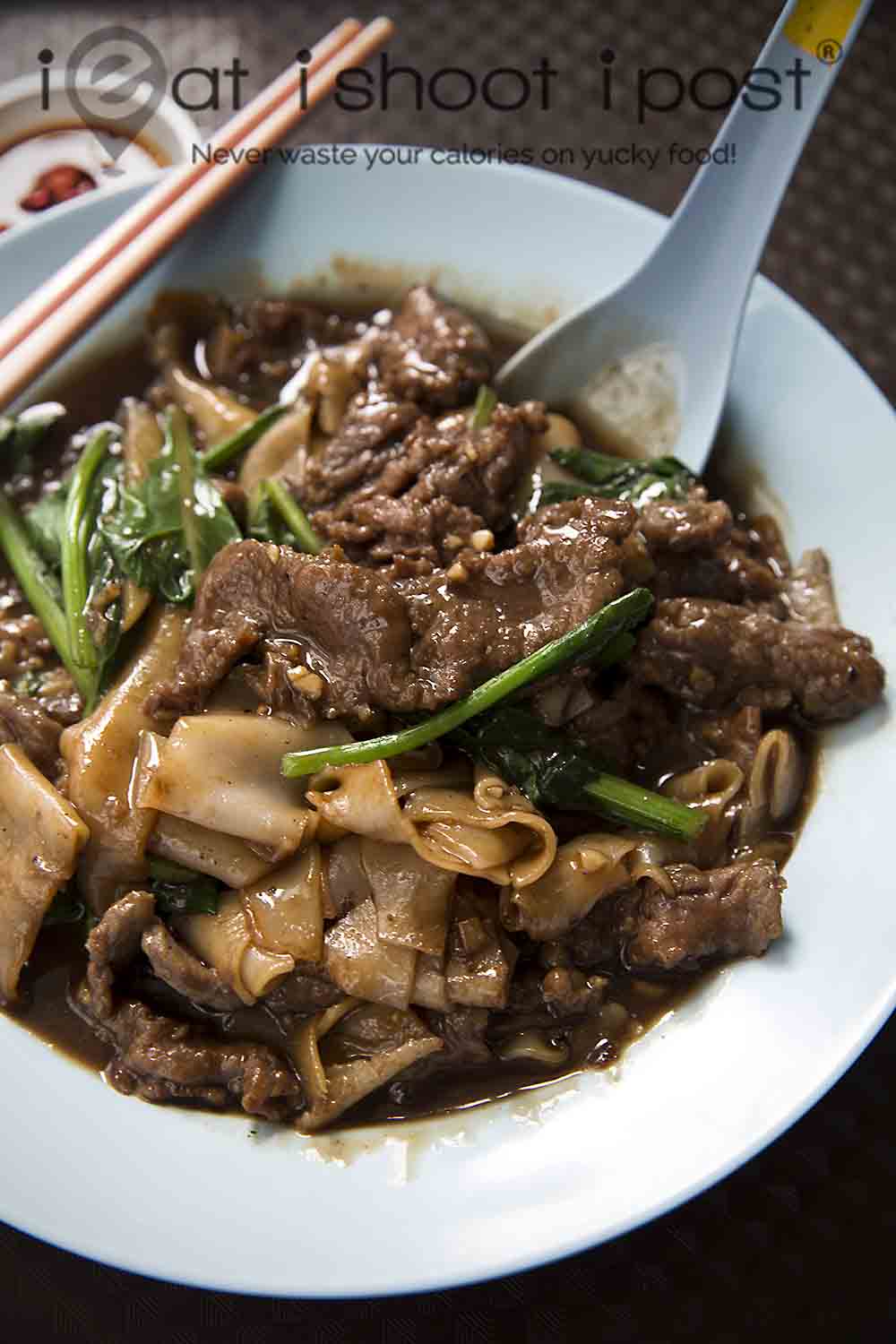 Beef Hor Fun is also another of their signature dishes.  For those who don't take beef, they can also do a sliced fish hor fun.  The hor fun does have wok hei although I always feel it is never thick enough. Still it is a pretty decent plate of beef hor fun which is well worth the calories.  4/5
Conclusion
Old school crispy sang meen is such a delight to eat!  I am glad this 60 year old stall is still serving up these traditional dishes! However, the hawkers at Smith St Food Centre tell me that the number of people visiting the hawker centre has been dwindling and business has not been as good as before.  So, if you haven't been to Chinatown food centre for a while, it's time to go down and re-discover some old time tasty treats!