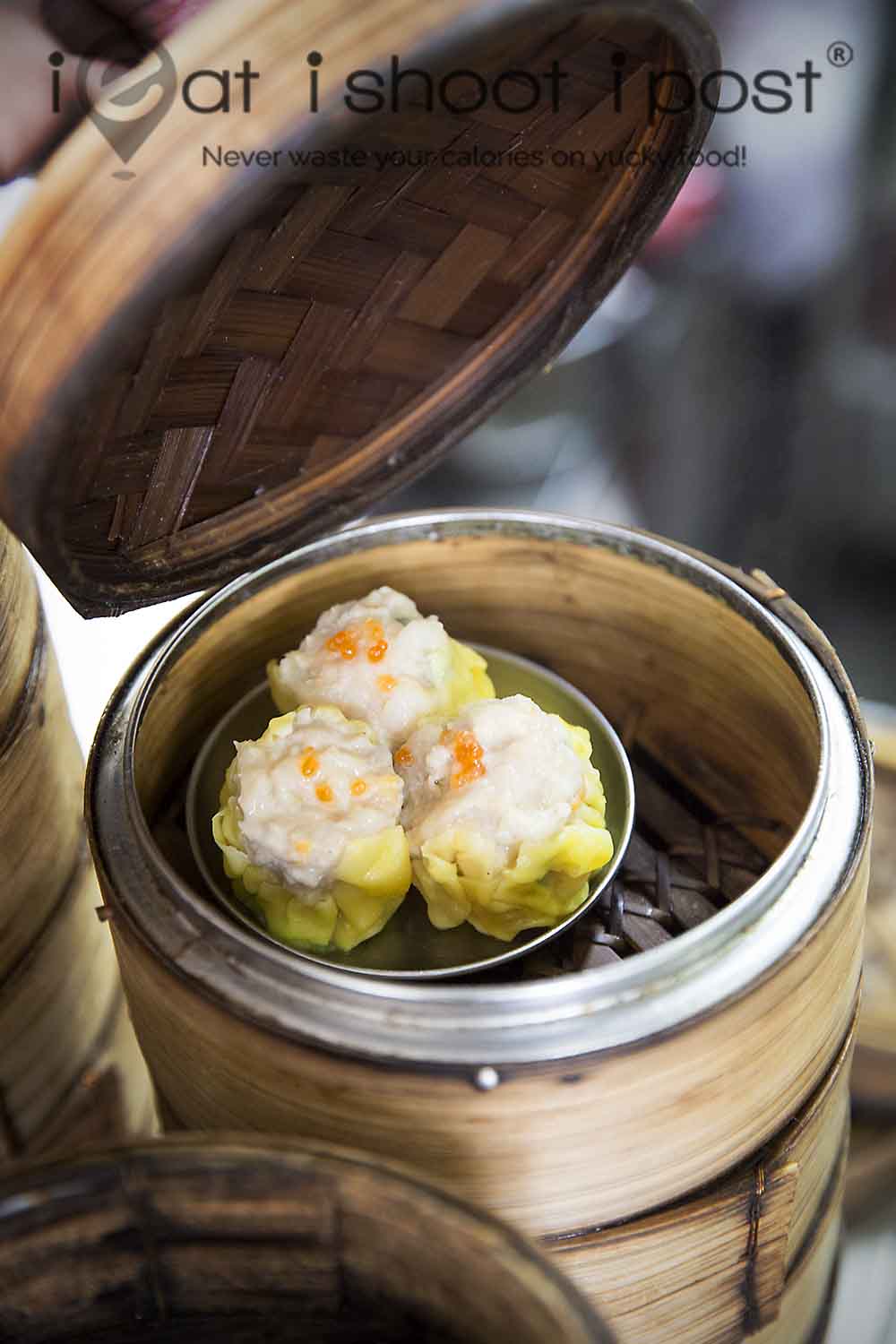 It's incredible how expensive dim sum is nowadays.  When I started the writing about food 10 years ago, a basket of siew mai at a typical dim sum restaurant was around $3.50.  Nowadays it is around $5.50 and even $6 in some places!  It is no wonder that over the last 10 years we are also seeing more coffee shops selling dim sum which are made on the premises.  It all makes very good economic sense. As the restaurants increase their prices, it has opened up a new market segment for stall owners to fill.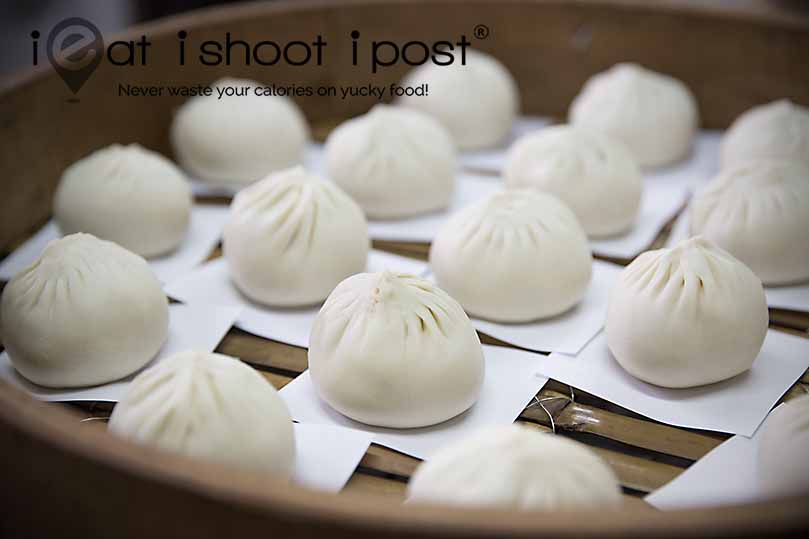 Dim sum is good business in a coffeeshop. Wheras the neighbouring stall might sell a bowl of noodles for $3, the dim sum stall can sell a basket of siew mai for the same price and customers usually will buy a few baskets. This means that the earnings per customer is easily four or five times that of a noodle stall!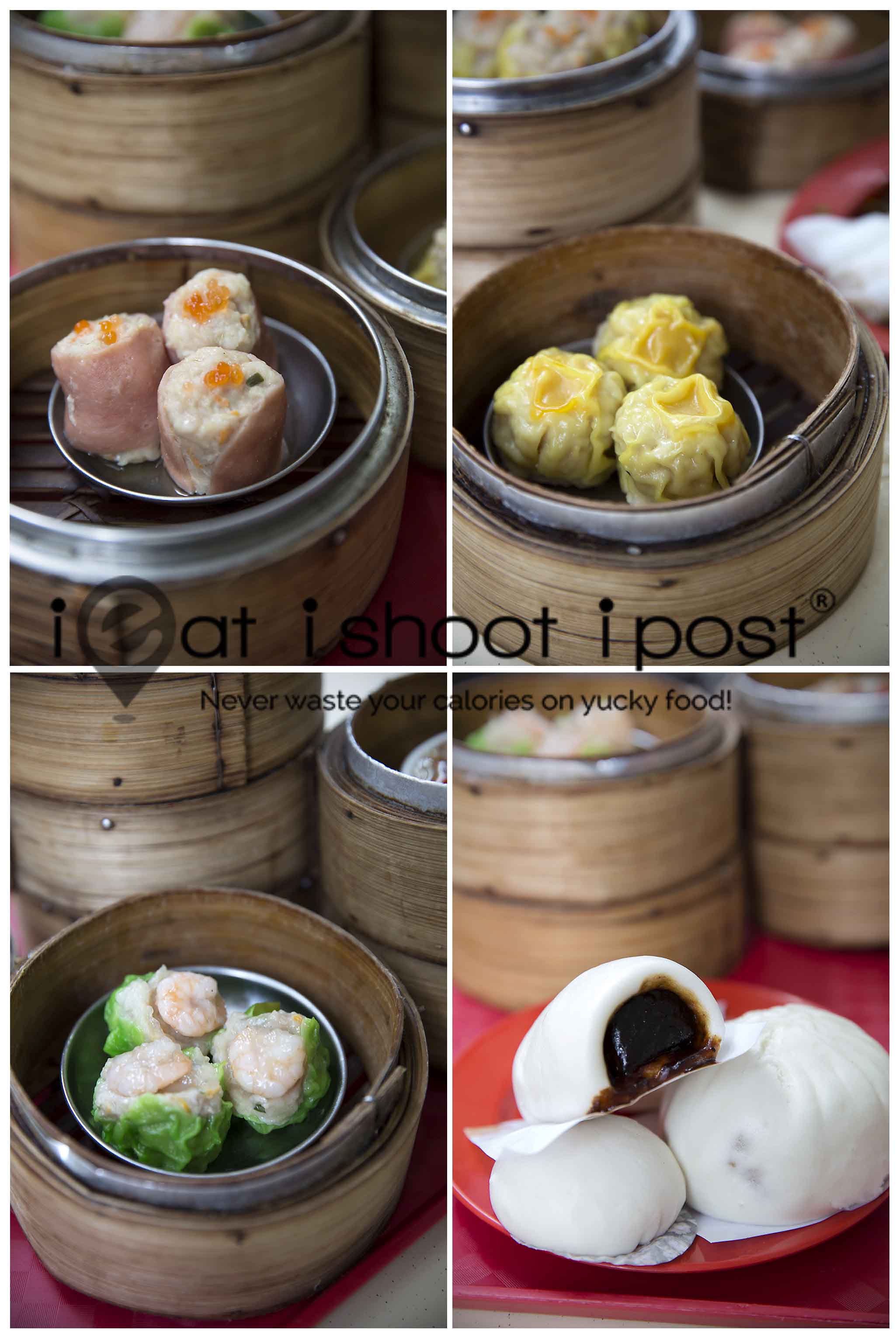 Eating dim sum at a coffeeshop is not quite the same experience as eating it in a restaurant.  There is of course, a difference in the quality of the dim sum and the service.  But if you are hankering after a few mouthfuls of savoury steamed minced pork, then having a list of coffeeshop dim sum to go to is quite handy.
This particular stall in Kallang Bahru was recommended by one of our kakis who lives in the same neighbourhood.   He summarized it as "Pretty decent dim sum that is really cheap."  Indeed, each basket is only $1.90! It is run by a Malaysian chef who tells me that he uses fresh pork mince to make his dim sum.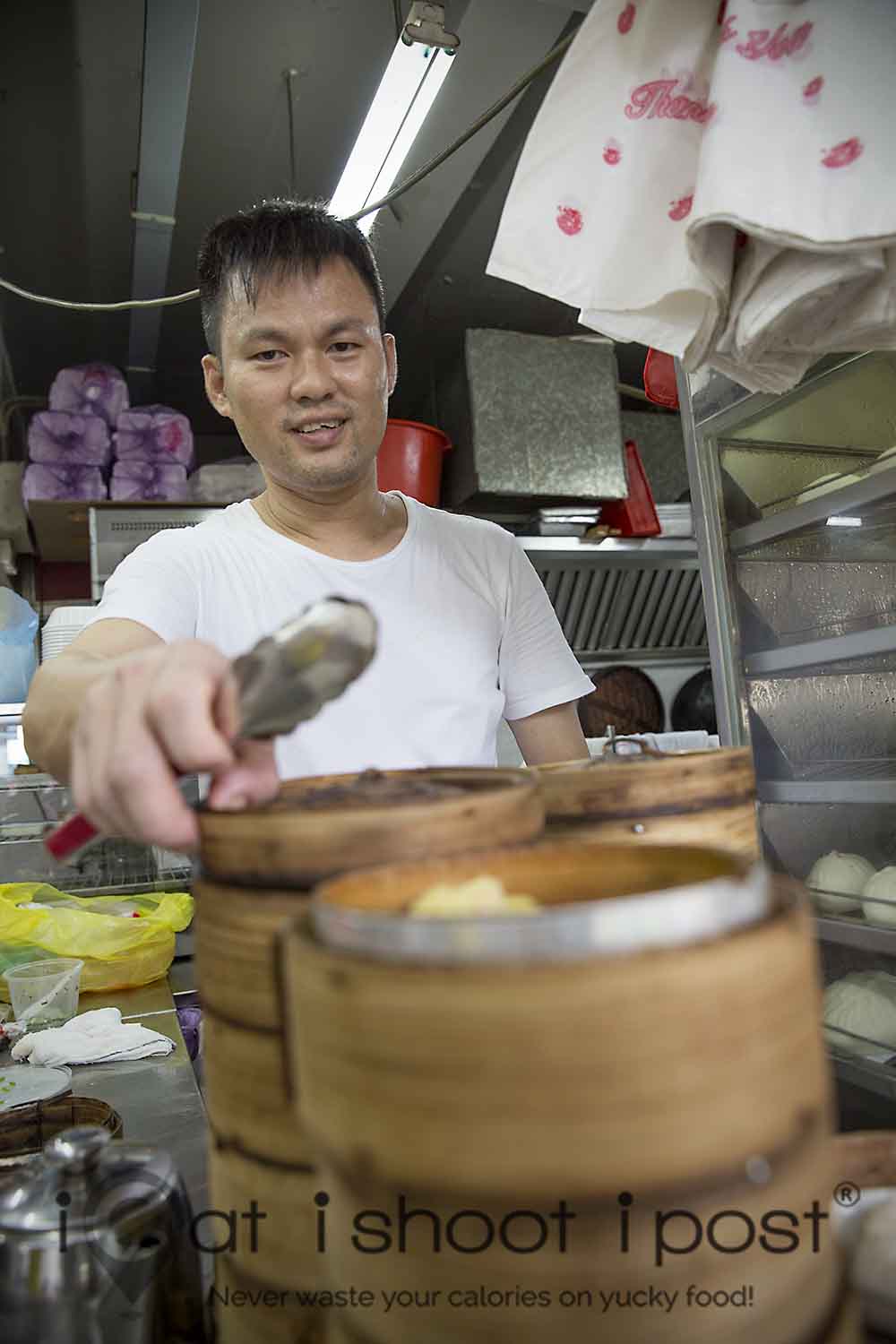 His pork filling is pretty good and so I found the different permutations of the siew mai quite good.  4/5   The pau filling was also good but the pau skin is too thick and dry.  3.5/5  The chee cheong fun was decent, but nothing really to rave about.  3.75/5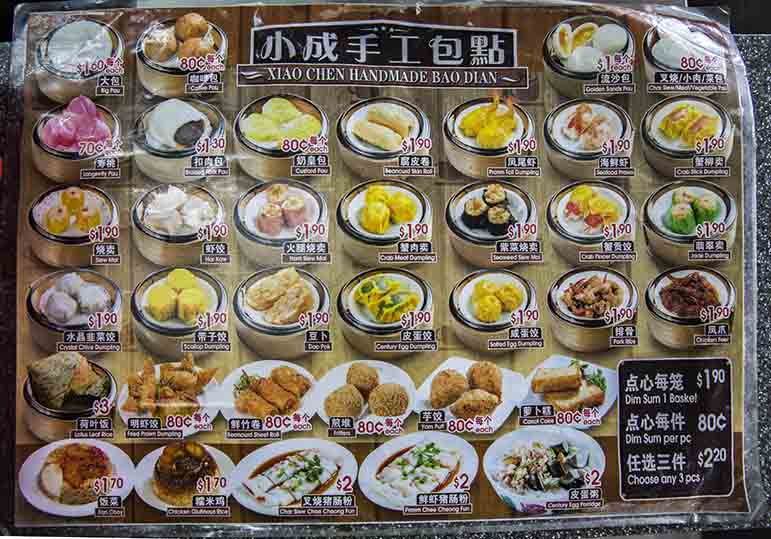 Conclusion
Cheap and relatively good dim sum.  At $1.90 a basket, I will place it under the "mai hiam buay pai" (its good and cheap so don't complain) category of stalls.  I would be quite happy picking up several baskets of siew mai and the other minced pork items just to satisfy that craving for bouncy steamed minced pork.