This eatery is closed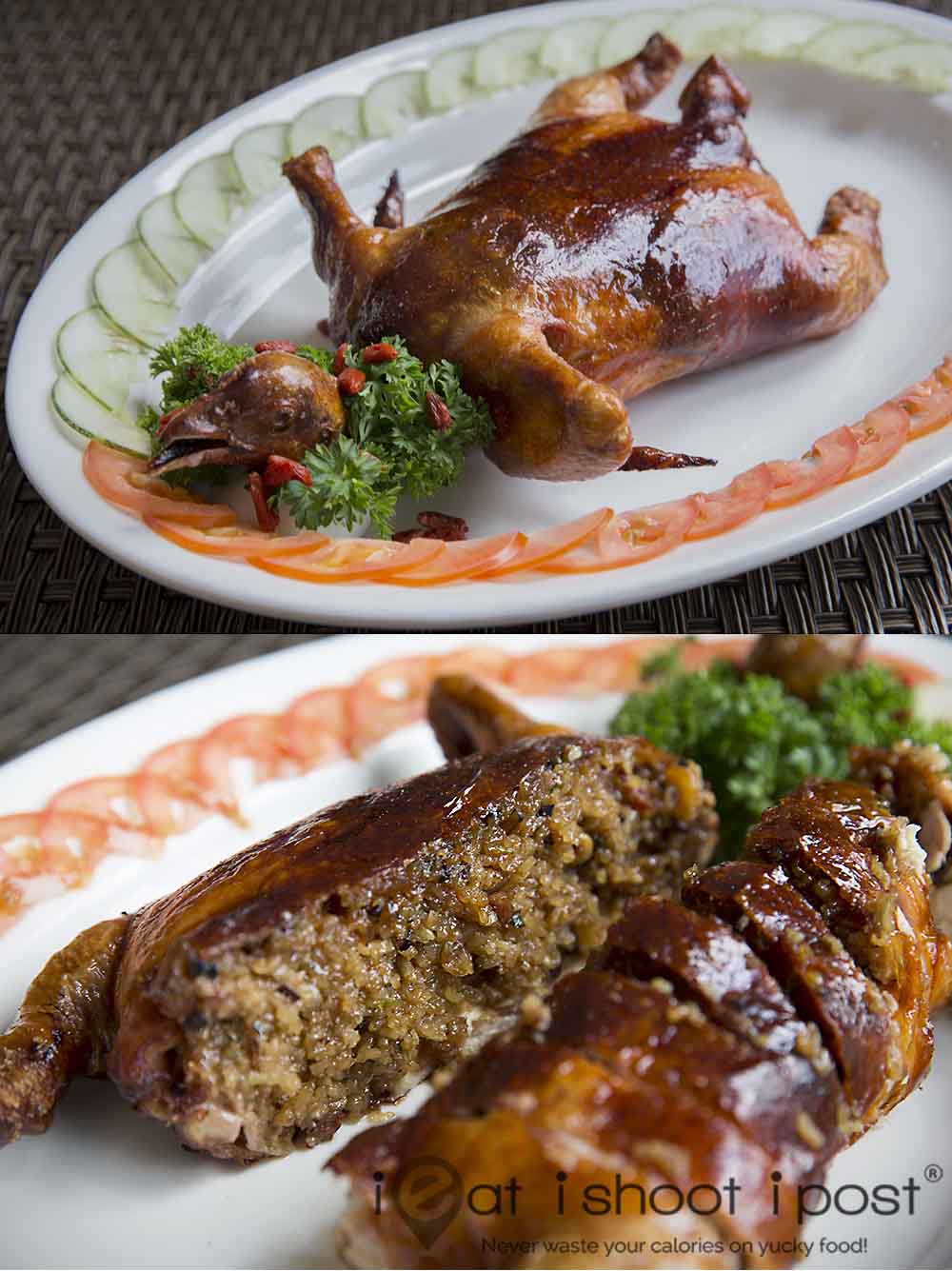 The Catch: No Catch, Just a Good Catch – ieatishootipost
We have a group of makan kakis who meet every week to eat.  Our goal, (which really is the goal of every foodie) is to find the next taste sensation, the next restaurant of resonance, the next mesmerising makan, to add to our resume of epic eats.  This task is not as easy as it seems.  Most of the time, we will manage to find eateries which are good enough to write about, sometimes we hit real duds and once in a long while we will manage to find a place where everyone around the table will start making plans to come back even before the end of the meal.  The Catch just happens to fall into the last category.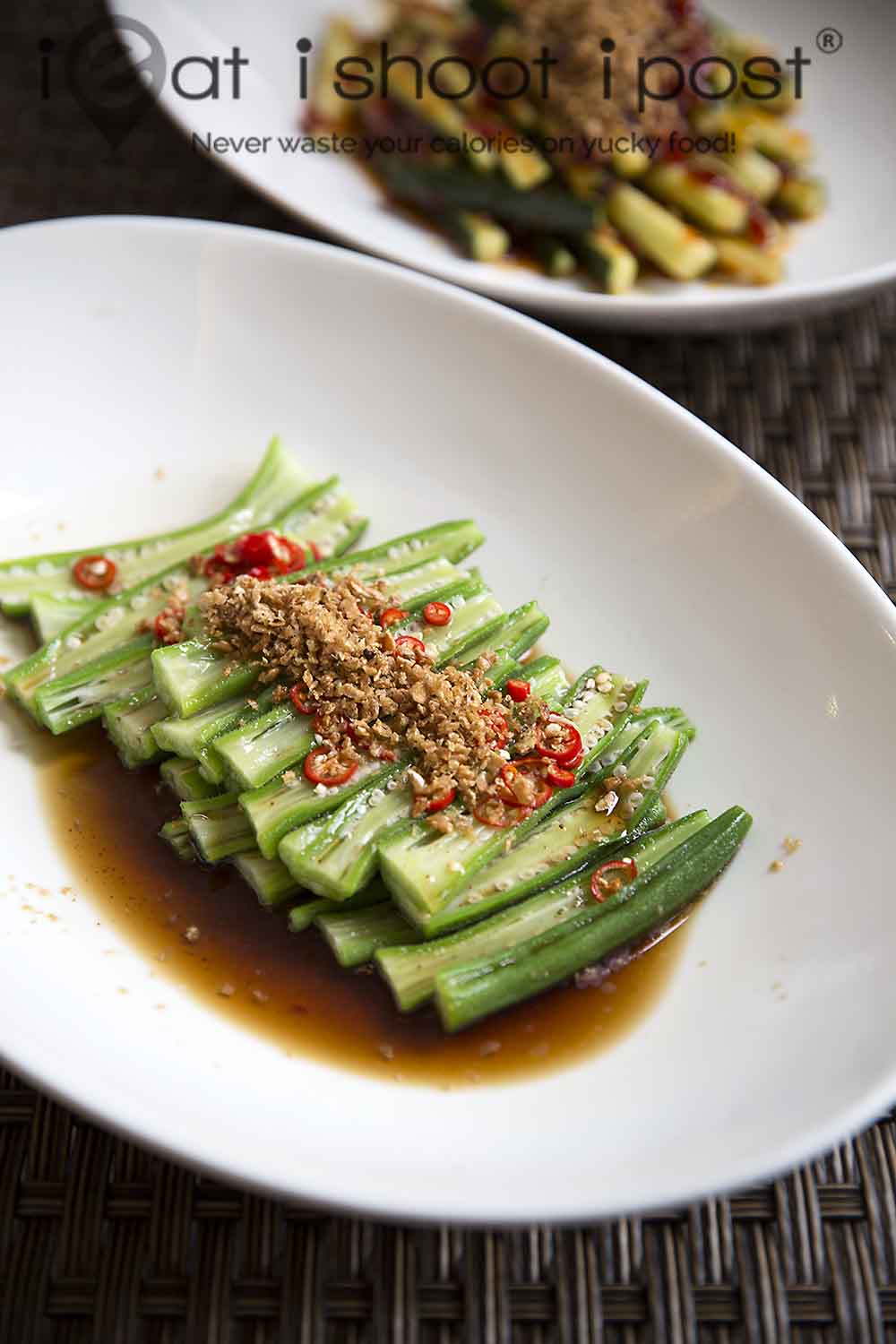 Now I am cognizant of the fact that the previous statement is an open invitation for some of you out there to start ranting about how you visited the restaurant before and found it just not as impressive as I made it out to be and "blah blah blah".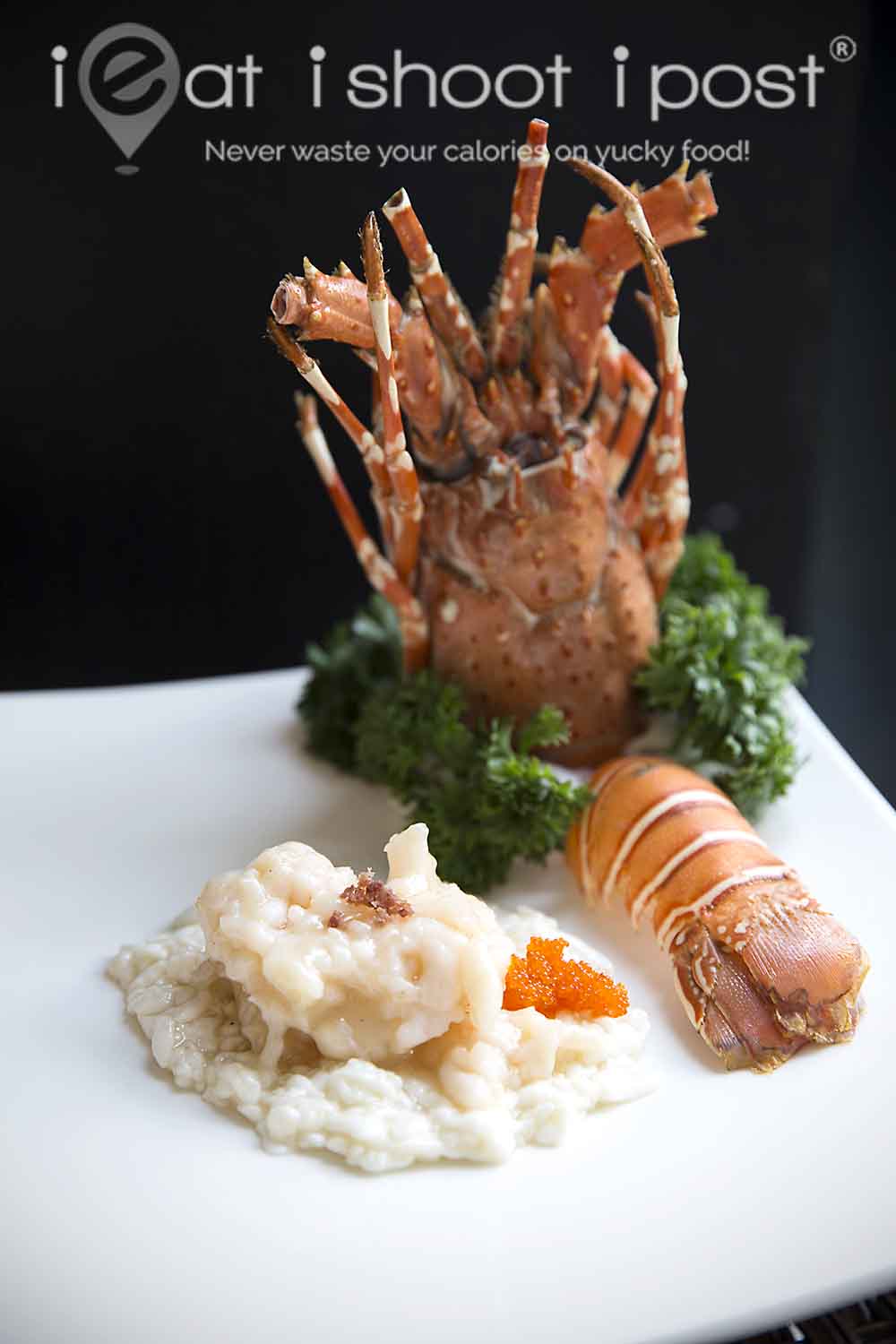 After 10 years of blogging, I am used to it.  So, what I have done is to surround myself with a dozen other foodies and we all eat the same meal together and all I am doing is to provide a summary of the consensus of a particular meal on a particular day.  There is certainly safety in numbers and having so many kakis giving their thumbs up gives me confidence in making bold statements.  I think the astute reader would rather read about what I really think of the meal instead of some wishy washy, non committal commentary about the food, right?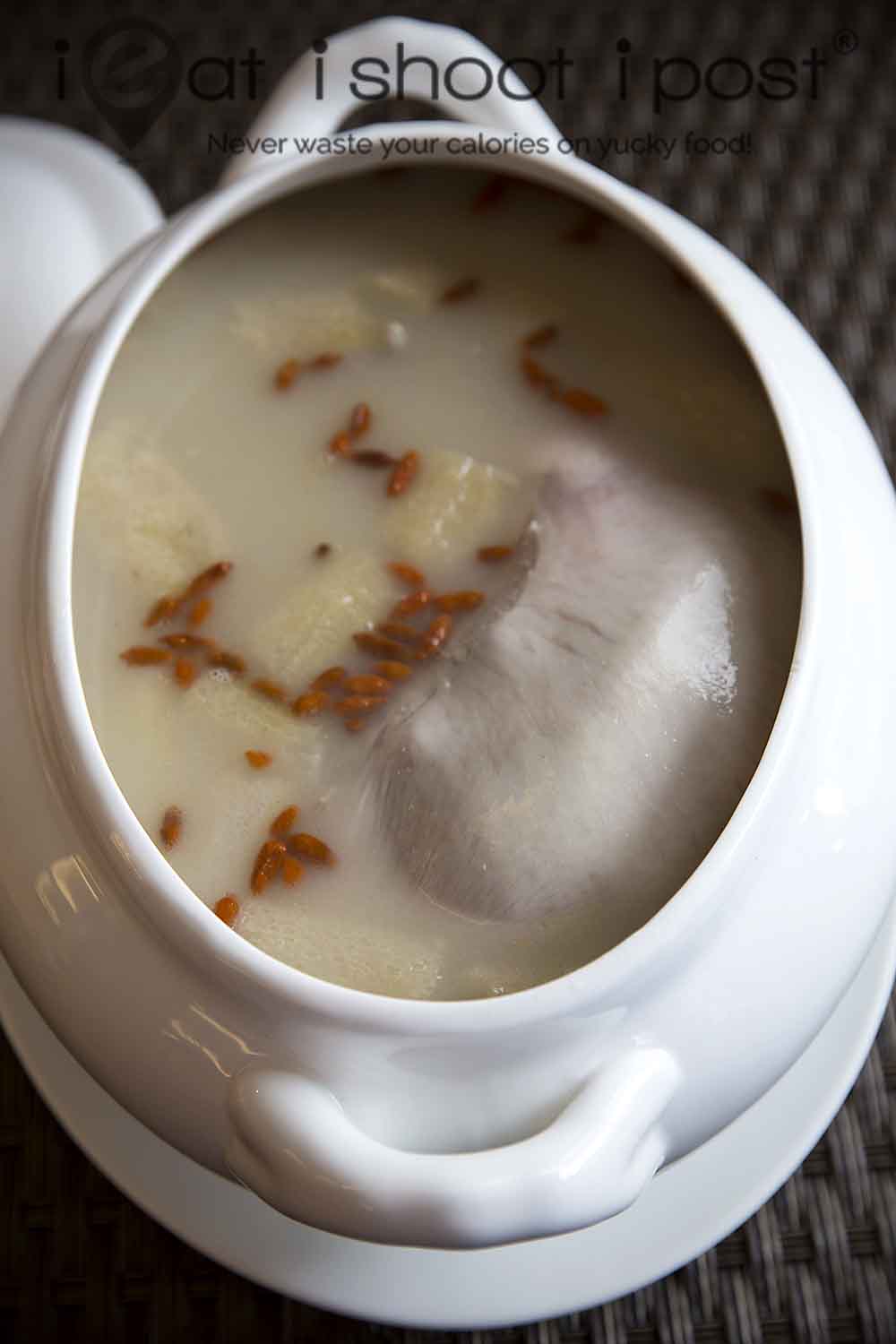 The Catch restaurant had just shifted to Sunset Way from their previous location near Changi Prison.  One of our kakis quipped that lonely road that used to lead up to the restaurant can be a little spooky and had on several occasions caught a glimpse of a long haired lady carrying an umbrella standing beside the road in the middle of nowhere!  Despite their ulu location, they still managed to build a good reputation for their food during their short stint there.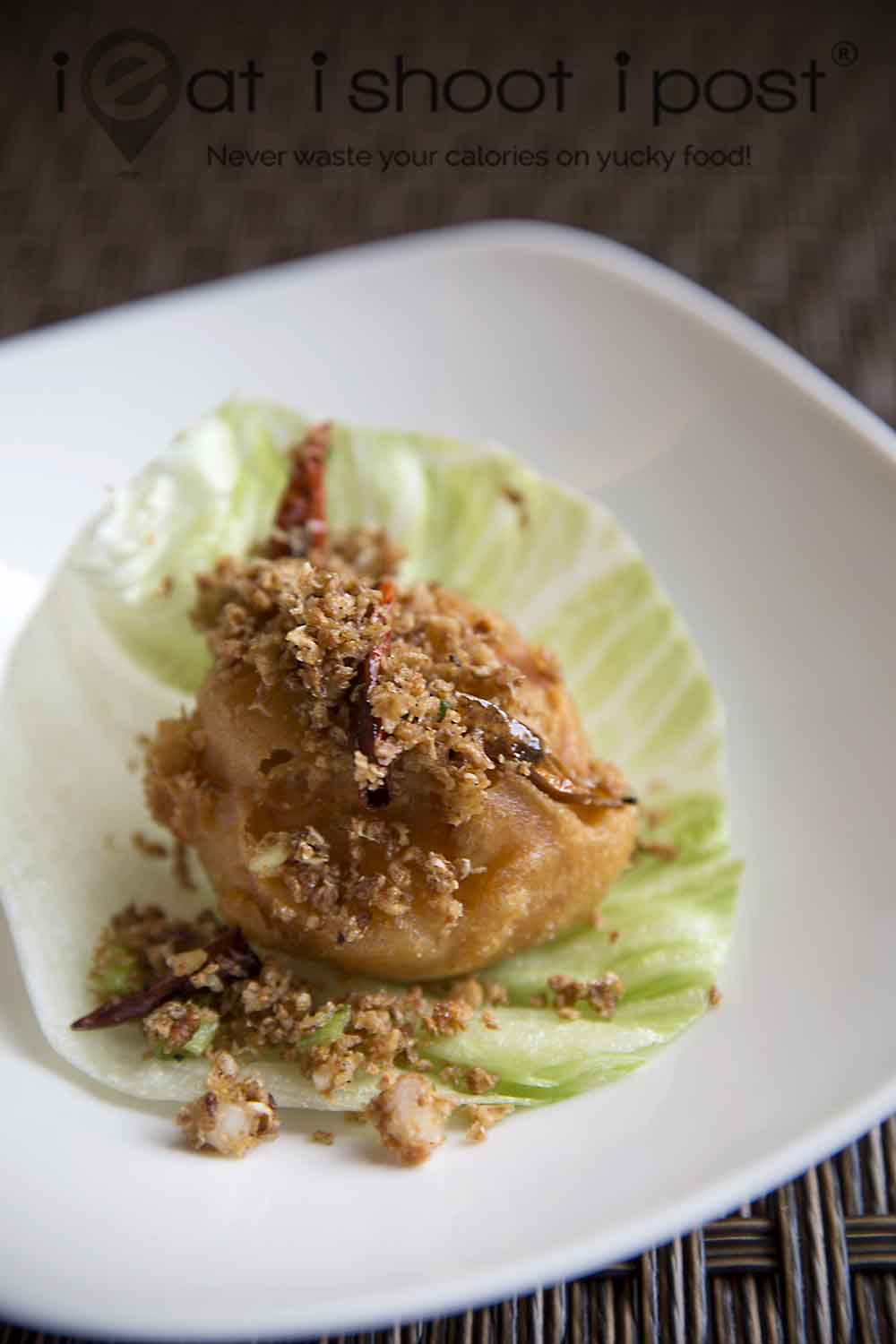 Their head chef, Mr Koh Chee Keong had apprenticed in the Chinese restaurants in Ipoh before relocating to Singapore to work in the kitchens of Crystal Jade and Imperial Treasure for the last fourteen years.  This explains the culinary style of the dishes he serves at The Catch like the glutinous rice stuffed chicken where the chicken is first painstakingly de-boned and then stuffed with a fragrant glutinous rice.  This dish will surely impress that impressionable someone you are trying to impress.  4.25/5  (One day advance booking required)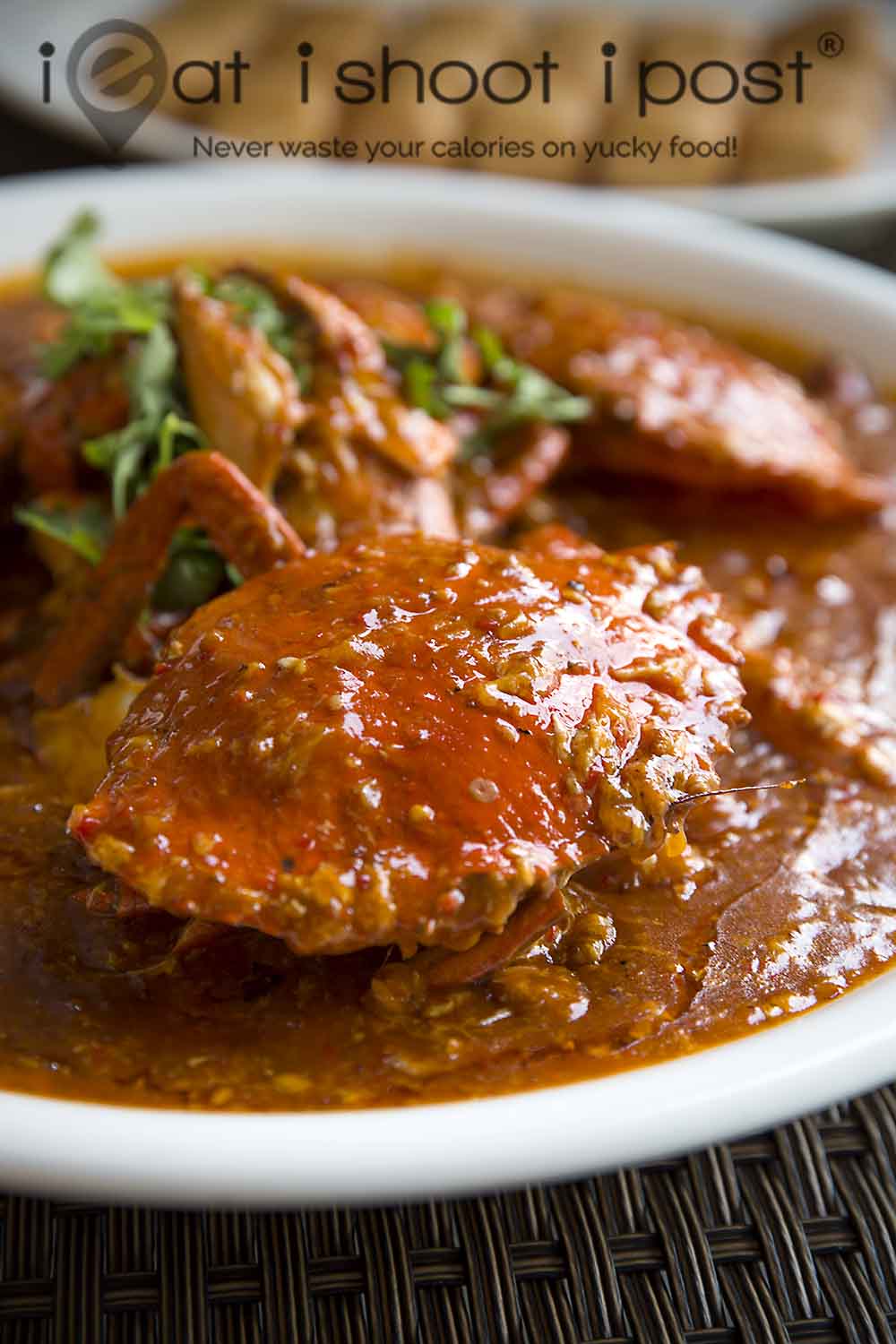 Another dish which we all liked was the lobster with egg white.  It looks like a simple dish, but the lobster meat was nicely cooked and the velvety egg white which had been slow cooked in a wok was very well executed and a joy to eat. 4.25/5
We also liked the pig stomach, black chicken soup where a whole black chicken was stuffed in the pig stomach and boiled till the soup is thick with collagen.  For someone who doesn't really go for pig innards, I find the peppery, silky smooth soup, surprisingly good. 4.25/5 (One day advanced booking required)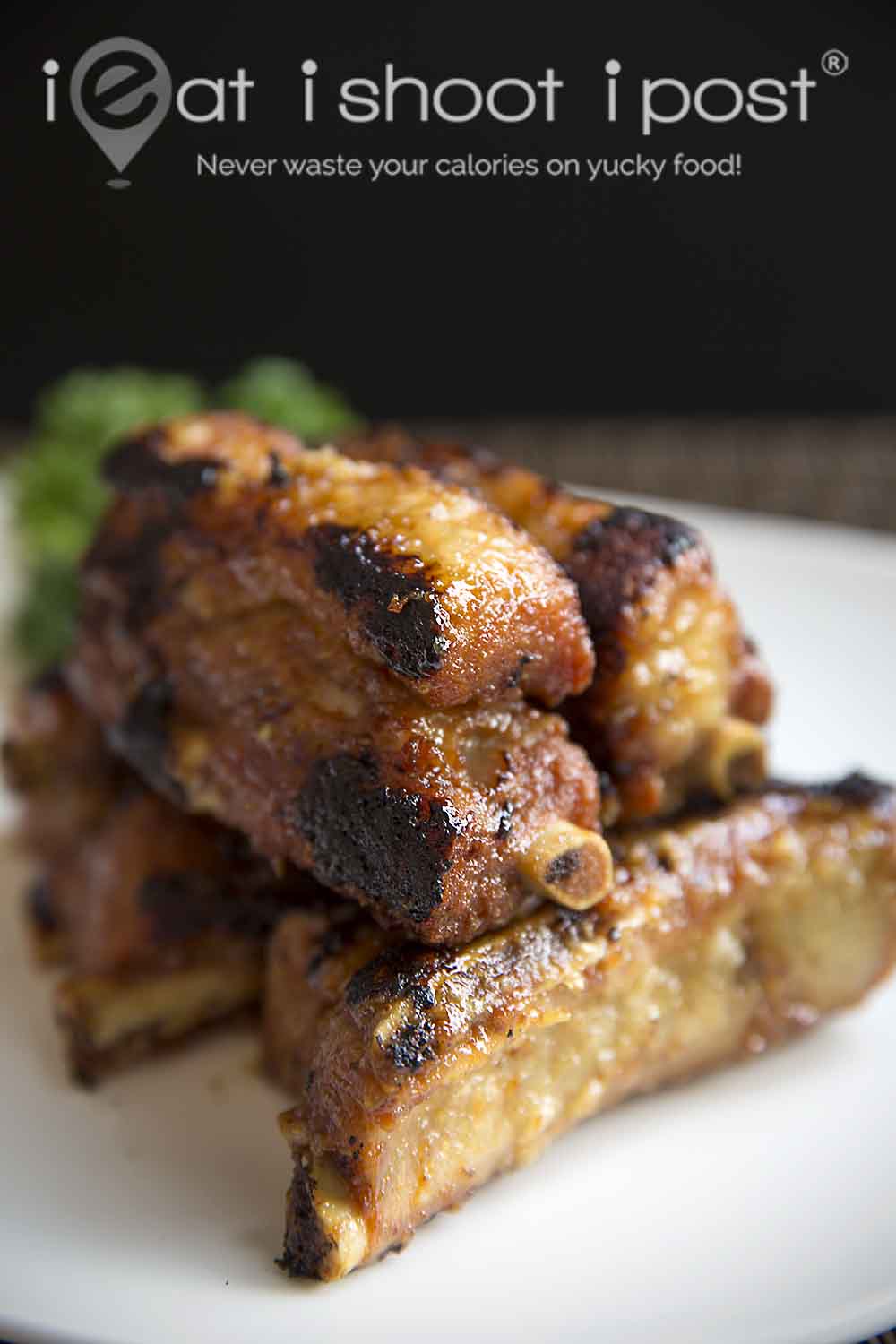 Champagne pork ribs are nothing new but the ones here are done very well.  The ribs are thick, tender and juicy and coating with a sweet and flavouful glaze.  Chef told us that the ribs are first marinated with champagne and sprite and then steamed for an hour before they are slow cooked till the sauce thickens and finished in a hot wok to char before serving. 4.5/5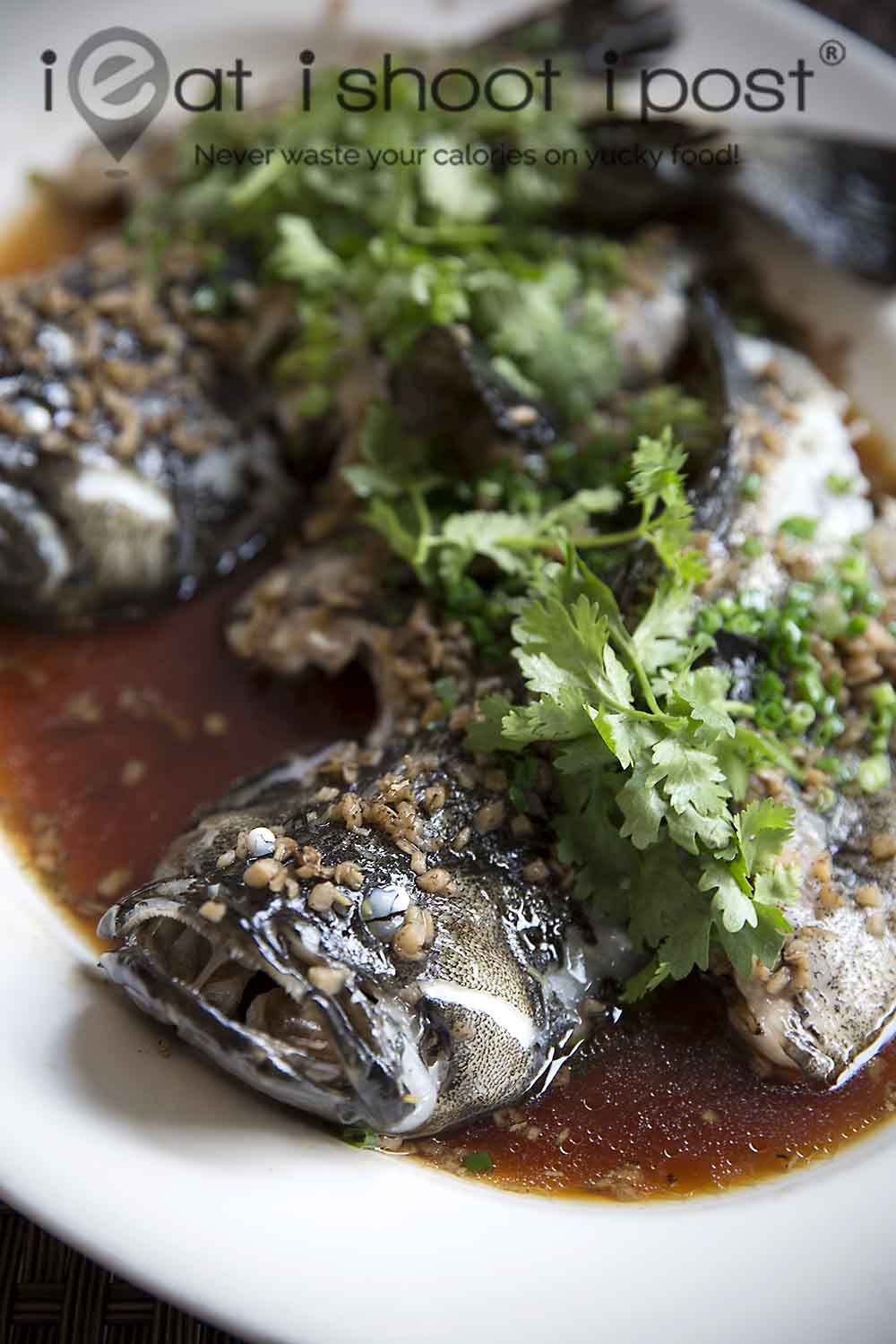 Chef told us that he was not familiar with cooking typical Zi Char style seafood like Chilli Crabs when he first started at the restaurant and so he had to learn it from scratch. He still insists on frying the rempah himself and his version of chilli crab is actually quite good.  It  will please those of us who don't like the sauce too spicy and who like to be able to taste of the original sweetness of the crabs in the gravy.  It goes without saying that it goes really well with fried mantou!  4.25/5
The steamed tiger grouper with chye poh was good but not as outstanding as the rest of the dishes.  I felt the chye poh didn't quite hit that umami crescendo for me.  The fish was fresh though and the steaming was perfectly timed such that the flesh flakes very nicely.  4/5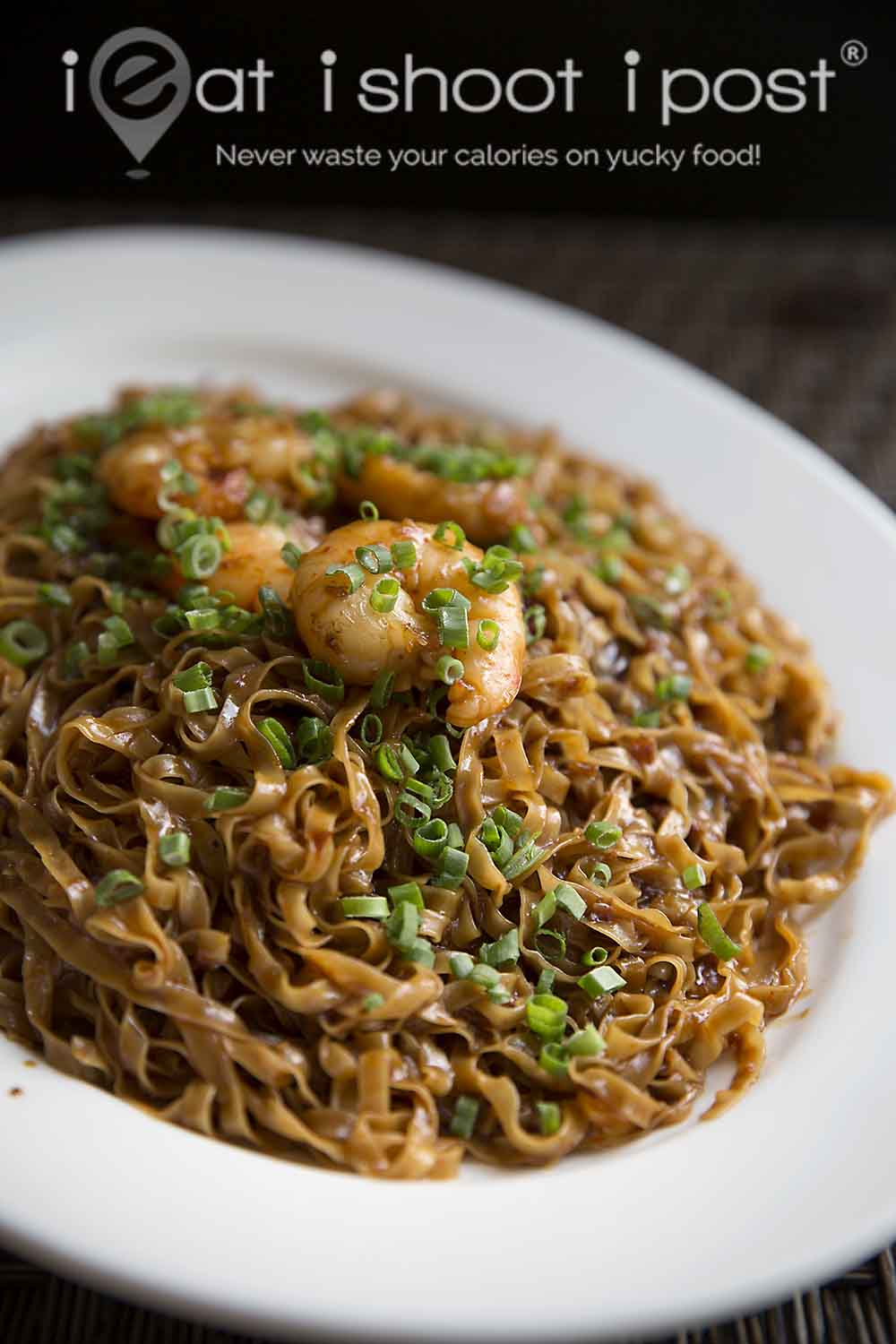 The fried mee pok was actually a dish which was recommended by one of our kakis, but somehow, it just didn't resonate with us that day.  It is fried in a sauce made from dried prawns and chilli which sounds really good on paper but somehow the flavour of the mee pok and the sauce just didn't quite come together.  3.5./5
Let me end on a high note by bringing you back to the beginning.  The cold vegetable starters at the beginning of the meal were excellent.  We had one made with sliced lady's fingers and soya sauce dressing which was very well balanced and a cucumber with dou ban jiang (chilli bean sauce) which is also very good.   4.25/5
Conclusion
The stretch at Sunset Way looks set to become another seafood niche in Singapore.  On the far end is Chin Huat which was where we held our Crab Fest a while back.  Now we have The Catch on other the end of the block serving seafood which is a little more refined than your usual Zi Char offerings as well as Cantonese style food in a al fresco setting.  This particular shop space has changed hands many times over the last few years.  But I have a hunch, that The Catch will be staying put for a while.
Update: 30 June 2016
Since the publication of this post, some of our fans have returned to the restaurant and report that the standard of the food has dropped. So, please take account of this if you are planning a meal there.
Special Discount for Ieatishootipost fans
Just show them this post on your smartphone and get a 10% discount!  Valid till 30 June 2016
Note:  There is a 10% service charge but no GST.