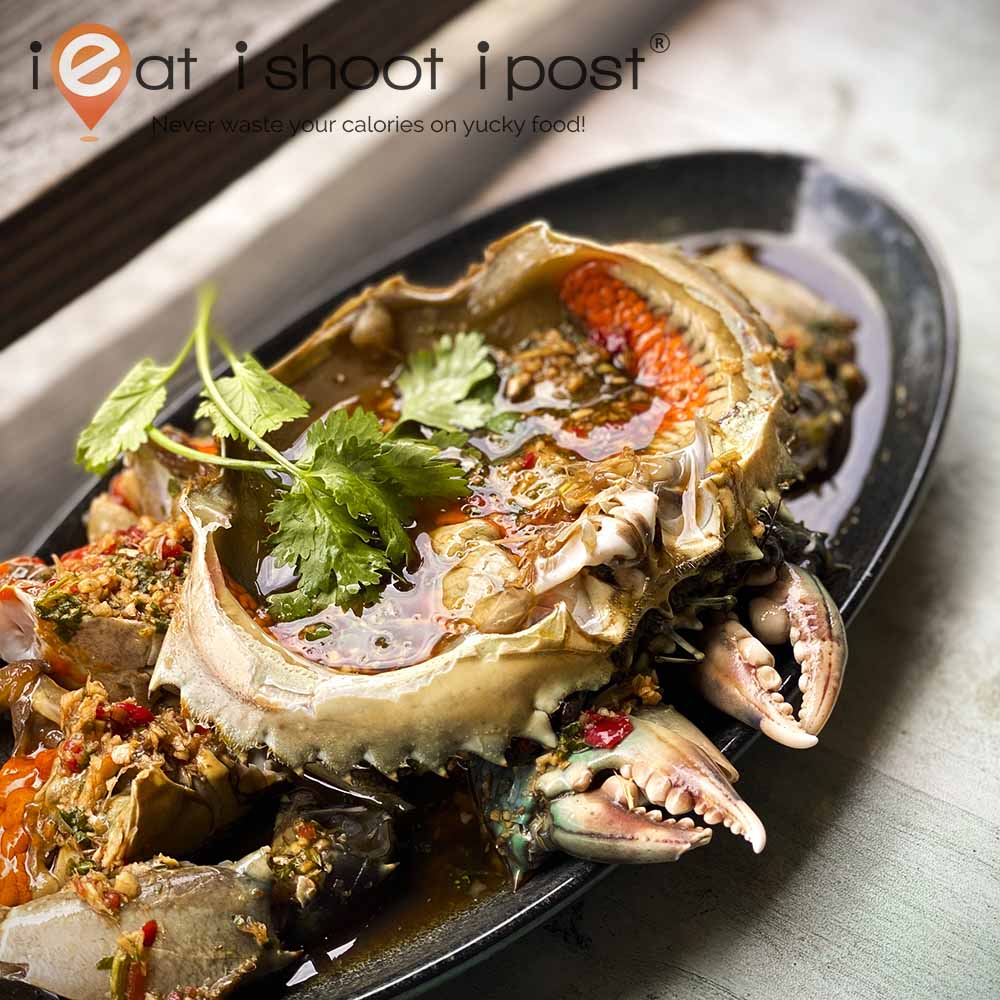 Introduction
How authentic is authentic?
Over the years, we have covered many Teochew Restaurants. It seems like the Teochews have a disproportionate number of restaurants compared to the Hokkiens, who are the biggest dialect group in Singapore, or even the Cantonese or Hainanese. Many of these Teochew restaurants are pretty authentic, as they are run by Teochew owners. But, most of these are 2nd or 3rd generation Singaporeans, so the food, though still very much Teochew in character, would have gone through a certain amount of localization such that the flavors are slightly different from what you would find if you were to visit Chaoshan today.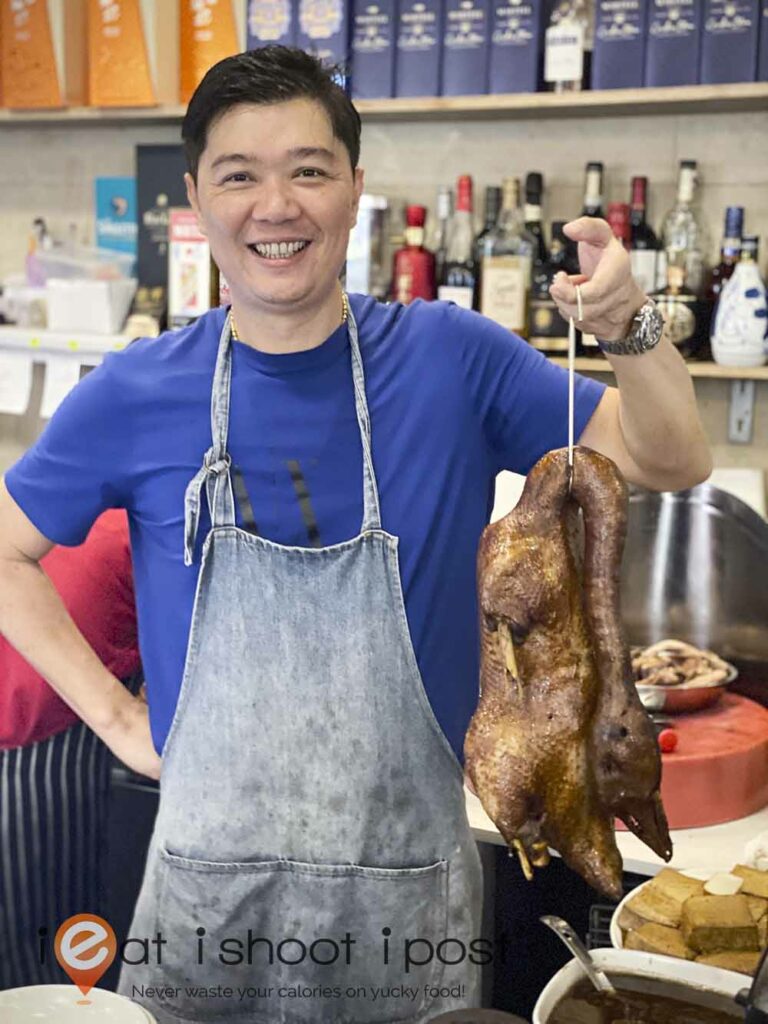 Swatow flavors from Swatow
If you want to find something that tastes a little closer to what you might find in Chaoshan today, then Daniu might be where you might find it.

When I first heard of "Daniu" ie "Big Cow" in Mandarin, I was half expecting the owner to be someone resembling Jabba the Hut. But, "Daniu" was simply a transliteration of "Daniel" who turned out to be a tall and lanky Teochew Ah Hia instead!
Daniel Teo, 42, grew up in Swatow and arrived in Singapore in 1996. He spent the last 24 years in the coffee industry before deciding to open Daniu Teochew Seafood restaurant in Nov 2020. His intent was to introduce the flavors of Swatow that he grew up enjoying to the local Teochew food scene.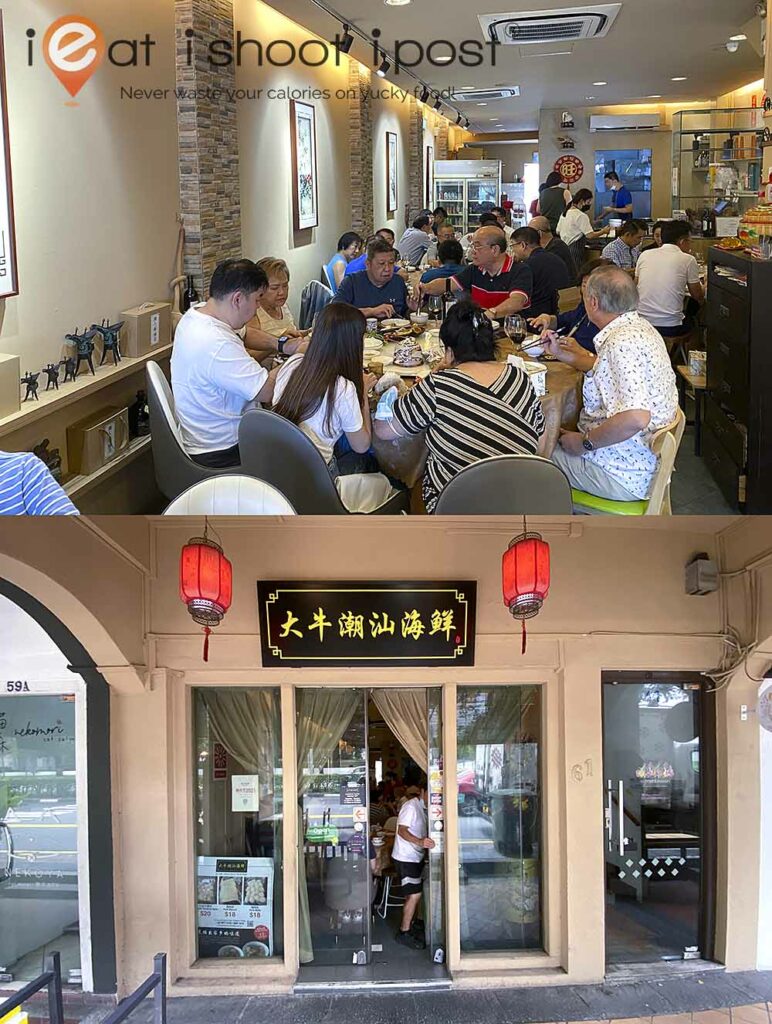 The restaurant is located in the row of shophouses along Kampong Bahru right opposite SGH. They also run Cow Kaffe right next door and during dinner time, the cafe is transformed into an extra dining space for Daniu.
Conclusion
We had a good meal there overall and managed to find several dishes that were pretty special and not easily found elsewhere, like the marinated raw crabs, pork aspic, and braised goose. Prices are a little on the high side, but as we Teochews like to say, "never mind if it is expensive, the food just needs to be fresh and good!"
Breakdown of Individual Dishes
Must Try Dishes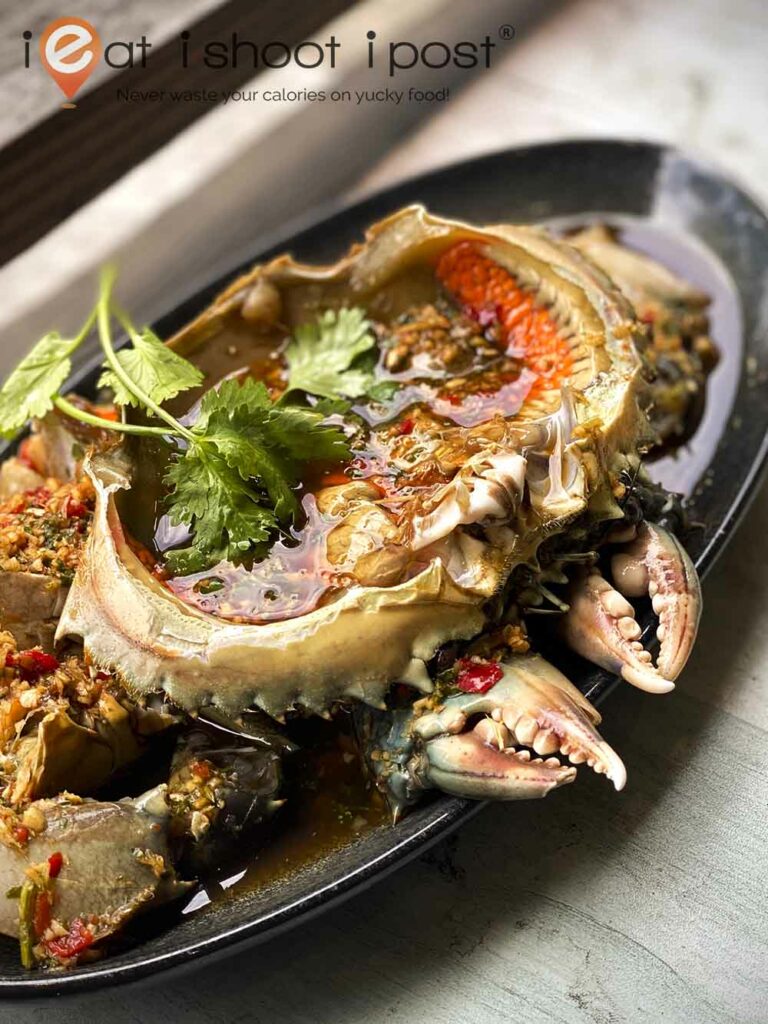 This dish of "giam hoi" or literally "salted crabs" in Teochew is probably the most iconic of Teochew dishes. Of course, steamed pomfret and braised goose are also iconic Teochew dishes, but this is one dish that is not so readily available here. It is becoming more popular again thanks to the widespread acceptance of sashimi. Eating raw seafood is no longer irksome as it was in the past. In Chaoshan, this dish is readily available and has been enjoyed since time immemorial. The habit of eating crabs marinated in wine and soy sauce did make its way to Singapore with the early migrants but remains a dish that only the older generation of Singaporean Teochews know how to enjoy.
To make the dish, it is imperative that the crabs are live. They are placed into the marinade of Chinese wine, soy sauce, chili, garlic, and other ingredients and are left to absorb the marinade overnight. They are in limited supply, so if you are going to Daniu to try the dish, do remember to order ahead. Daniel is insistent on using only Sri Lankan crabs which are full of roe for the dish, so these can sometimes be hard to come by.
The idea of the gooey, slimy crab is something you might need to get used to, but once you overcome the eekiness of it, you will be rewarded with a sweet, intense umami experience that is quite unforgettable. 4.5/5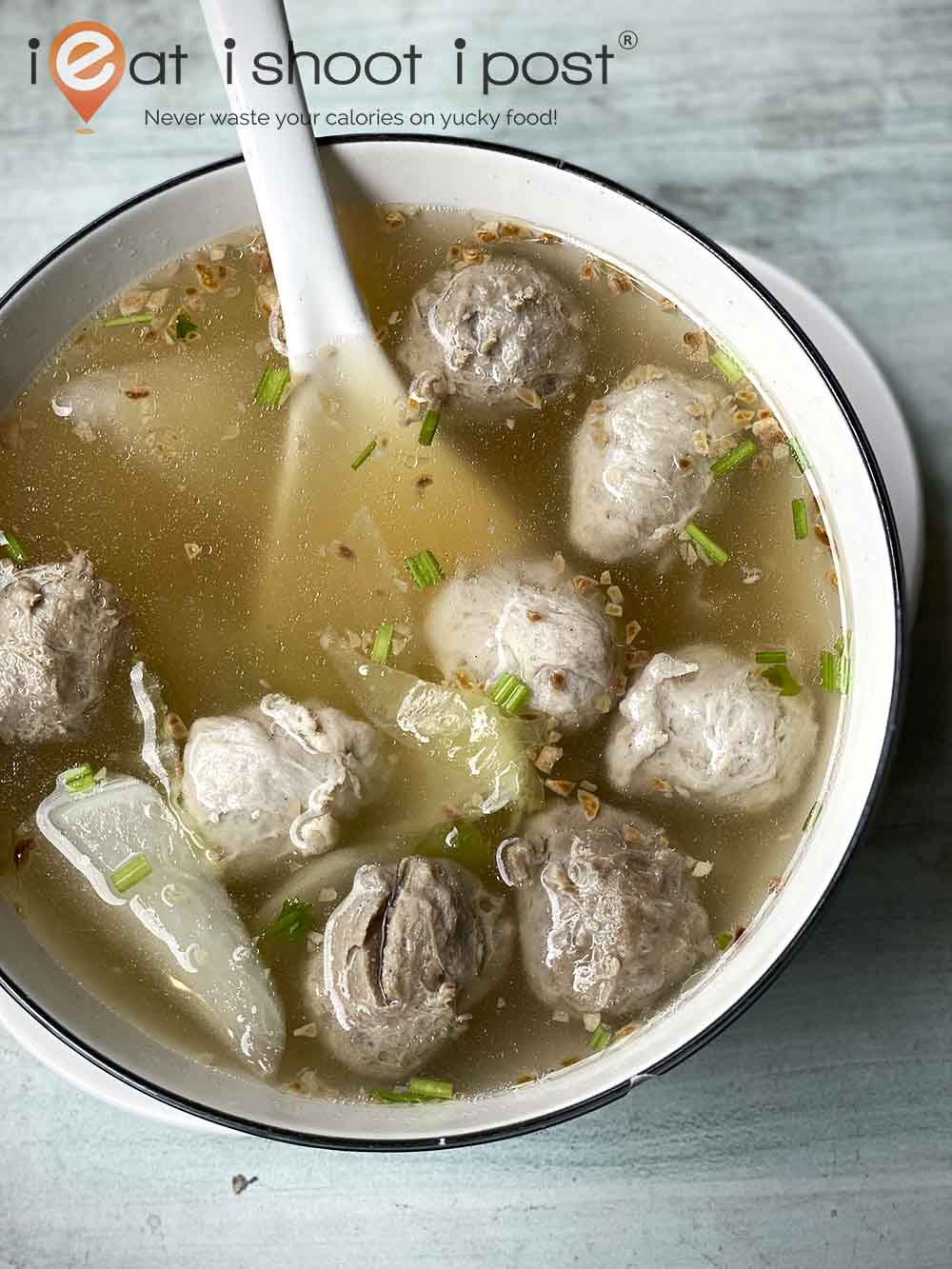 The house-made beef and pork balls are well worth trying. There aren't many Teochew restaurants in Singapore that can boast that they actually make their own beef and pork balls. The actual process used to be very laborious as it involves pounding a slab of meat with two metal batons till it becomes a smooth paste. The whole process might take one to two hours which is why no one really does it on a commercial scale.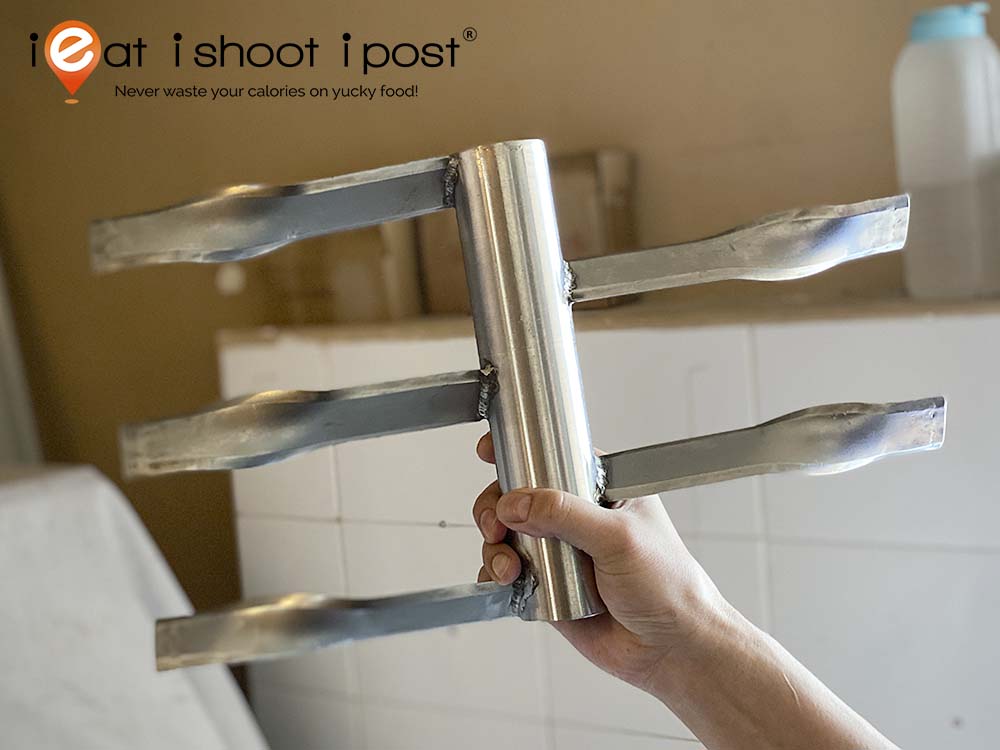 Nowadays, they have machines that are able to emulate the action of pounding the meat. To ensure authenticity, Daniel has imported the meat pounding machine from Chaoshan and so is able to produce pretty authentic meatballs at the restaurant. Served in a very simple clear soup, the balls have a lovely texture different from commercially bought meatballs. Again, freshness is the key as these housemade balls are made fresh regularly. 4.25/5
Can Try Dishes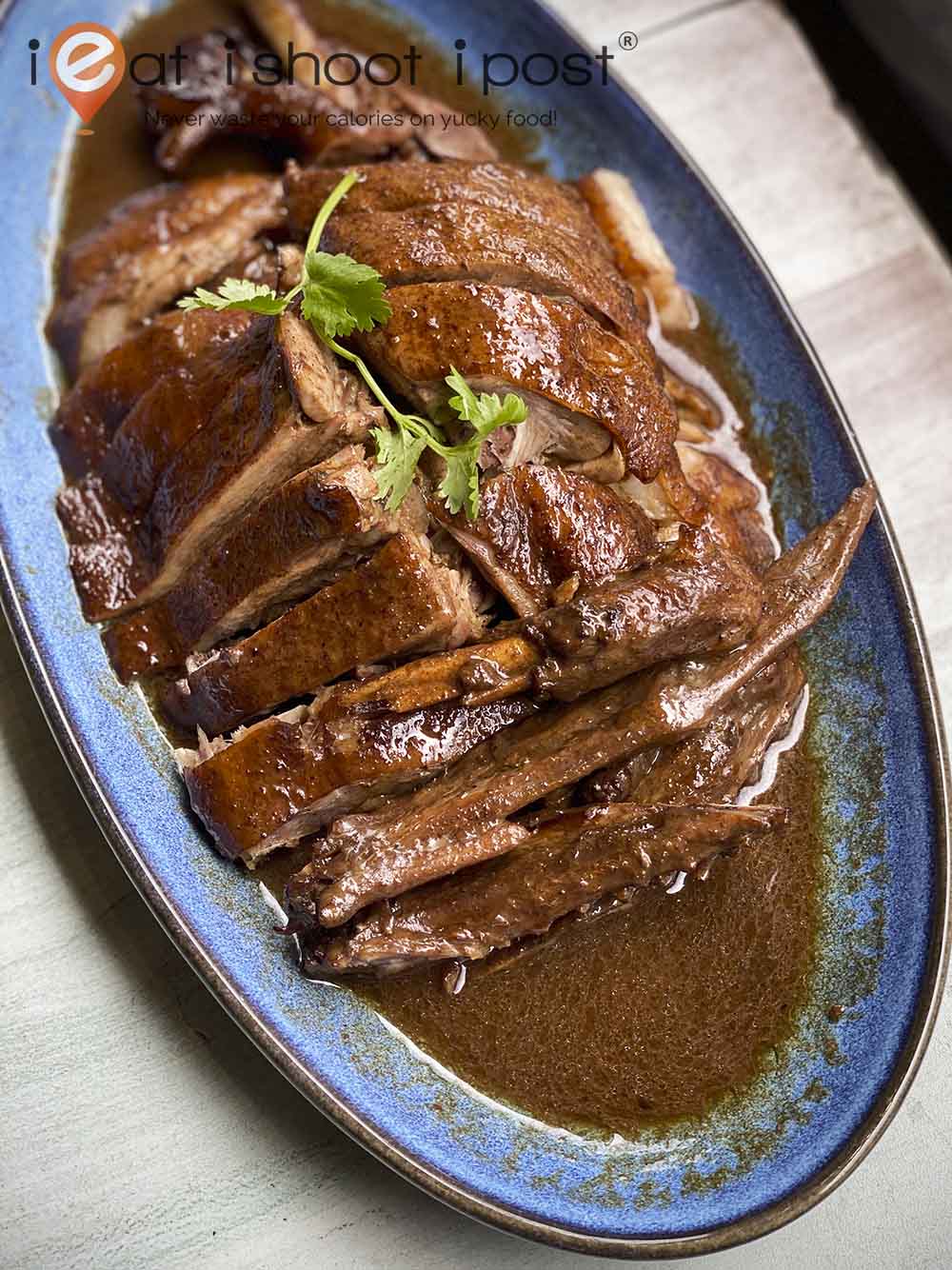 This is one of the few places that serves braised goose. They use Hungarian goose here which is frozen and is only available on certain days and on special order. Daniel uses a family recipe that has been passed down from his own father and the flavor of the braising sauce is different from the one that we are used to in Singapore. In fact, it is similar to the ones I had in Chaoshan. Having said that, I am so used to the local braised duck that I still prefer the local version. I am not sure if the difference is due to the use of Hungarian goose or just the herbs used. The braised duck is available daily, but we didn't get to compare it to the goose. 4/5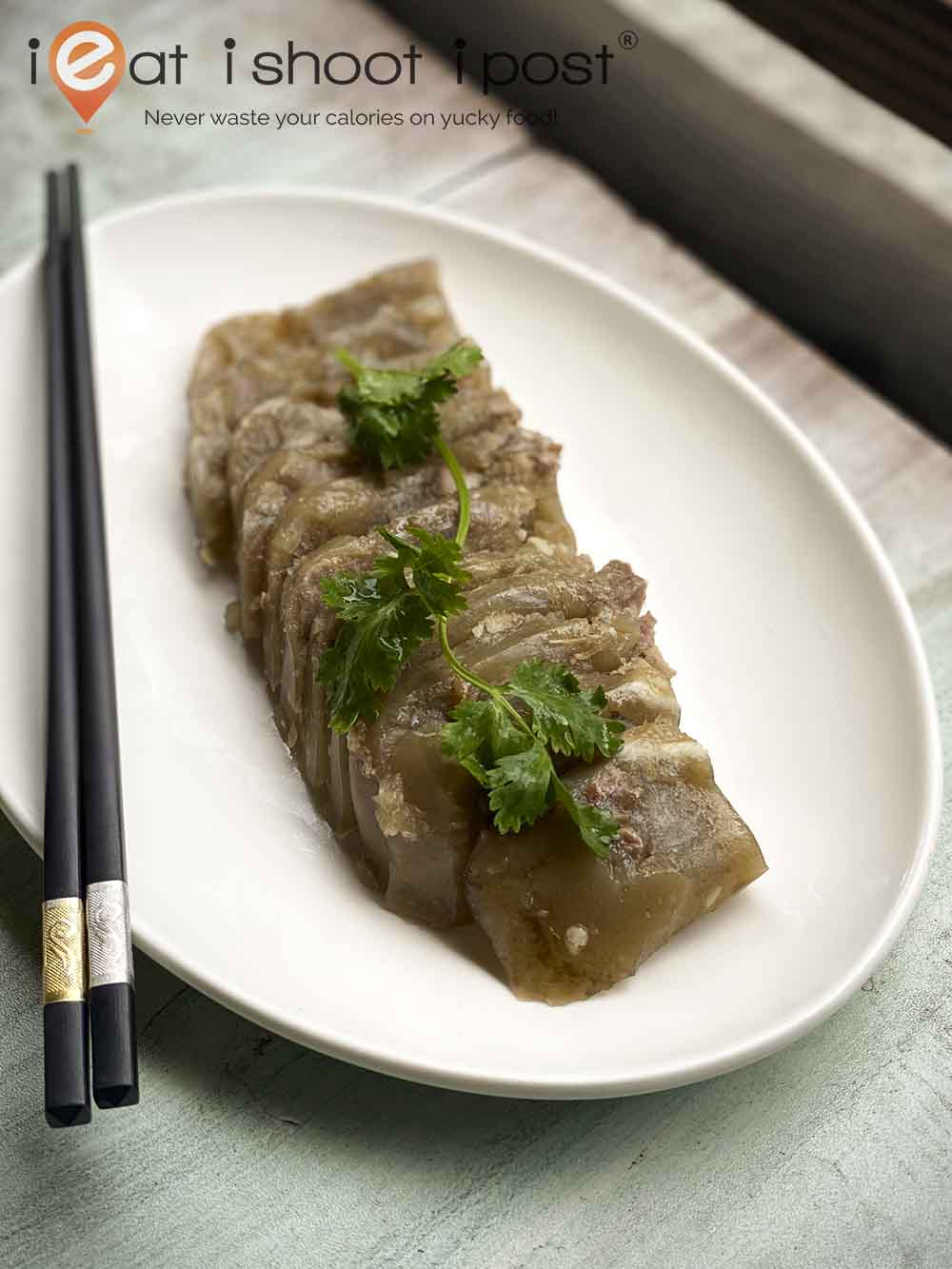 The greenish-grey color of the pork aspic doesn't do it justice. They don't use soy sauce here to cook the pork as they want to preserve the natural flavor of the pork and herbs. It actually tastes better than it looks! 4.25/5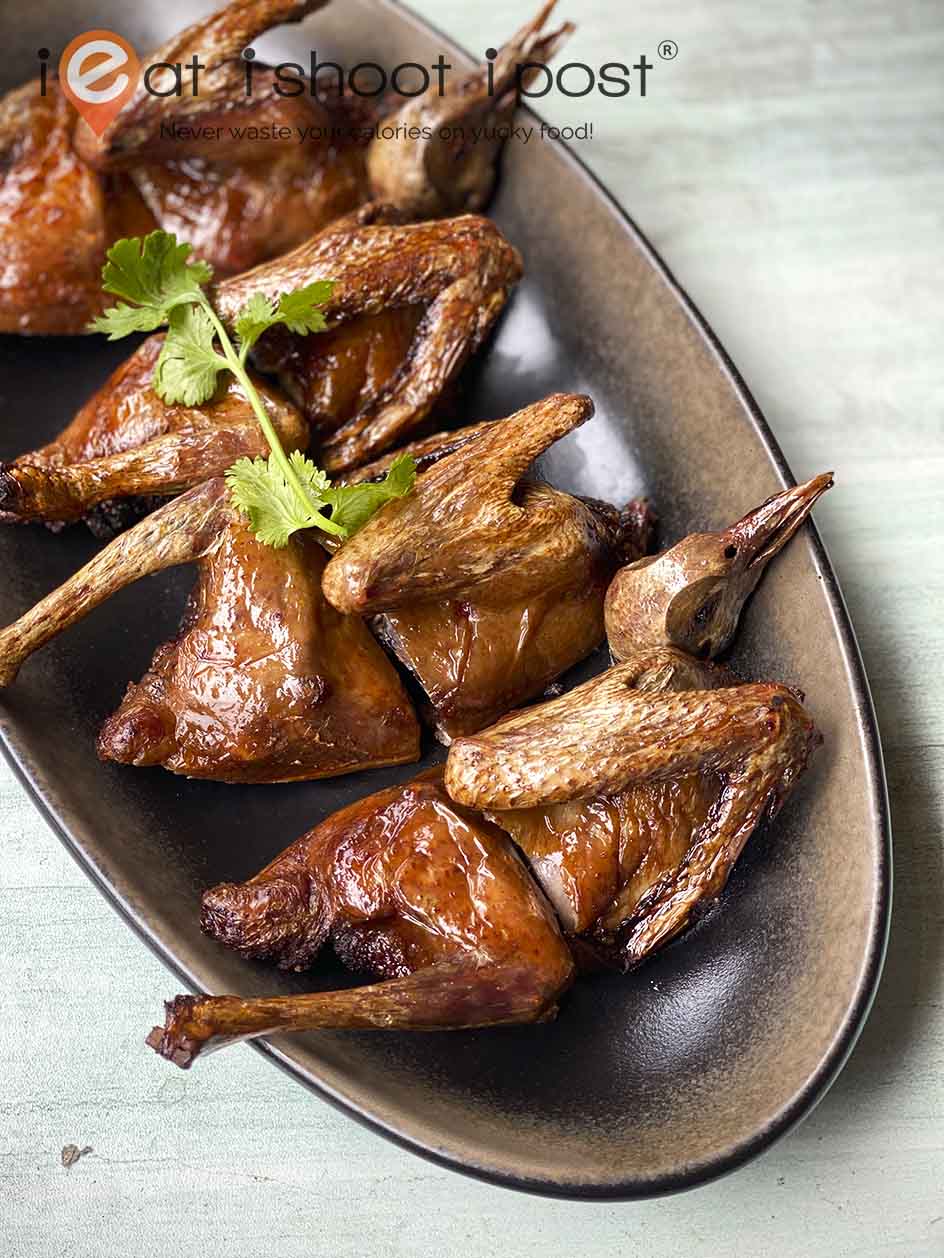 This is a dish that I came across quite often in Hong Kong. I don't recall it as being a particularly classic Teochew dish but the idea of picking off morsels of yumminess is akin to the Chinese penchant of eating steamed fish heads. There is not much meat on the scrawny little birds but they managed to do it such that the skin is super crisp and rid the flesh of its gaminess. It should appeal to drinkers looking for something to accompany their moutai. 4/5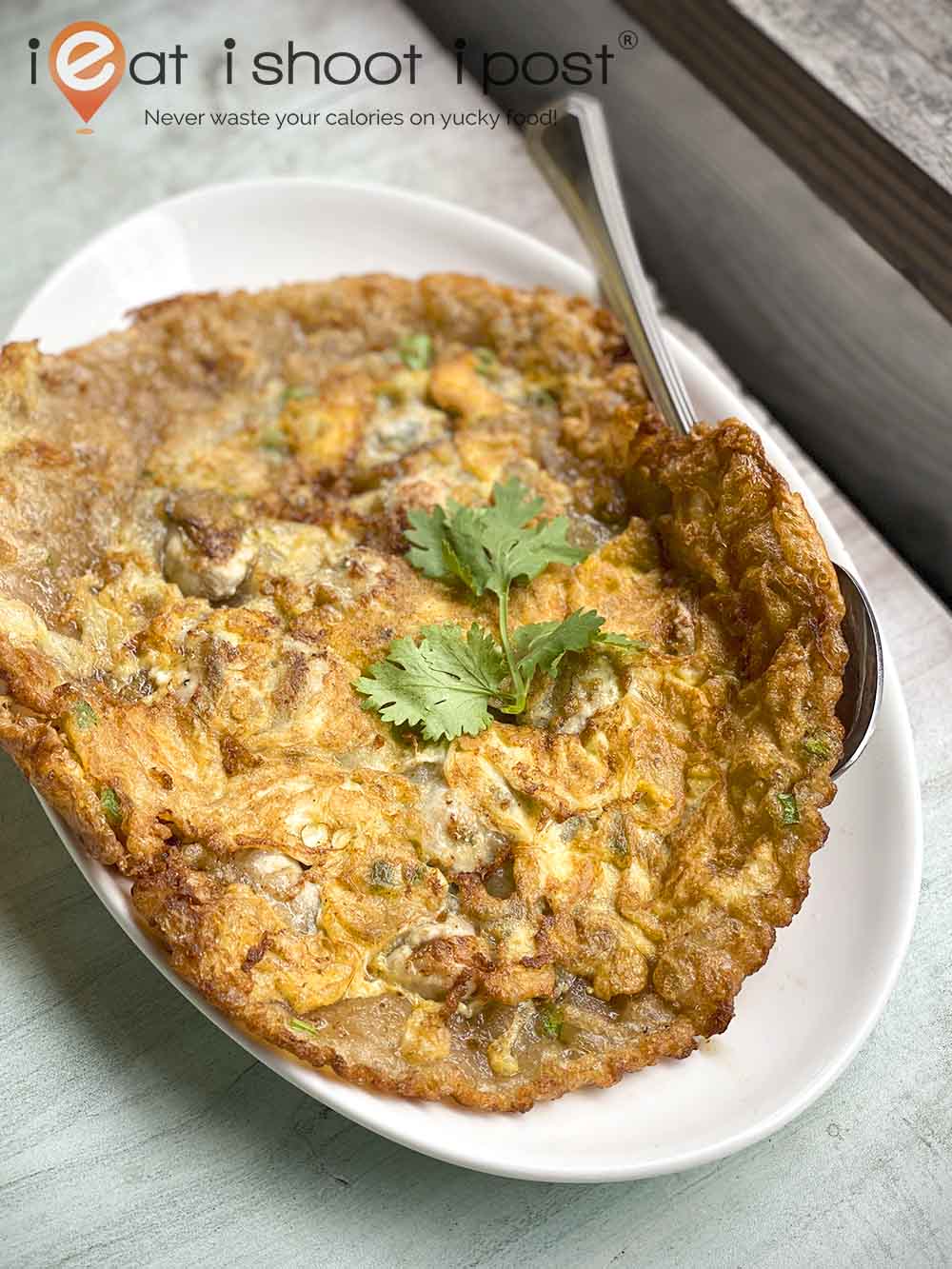 I quite like their oyster omelet. It has got a good balance of gooey bits as well as crispy bits. The oysters aren't from Fujian which is a bit of a disappointment since they have been quite focused on sourcing authentic ingredients for their other dishes. It isn't the best oyster omelet around, but competent enough. 4/5
Try If You Must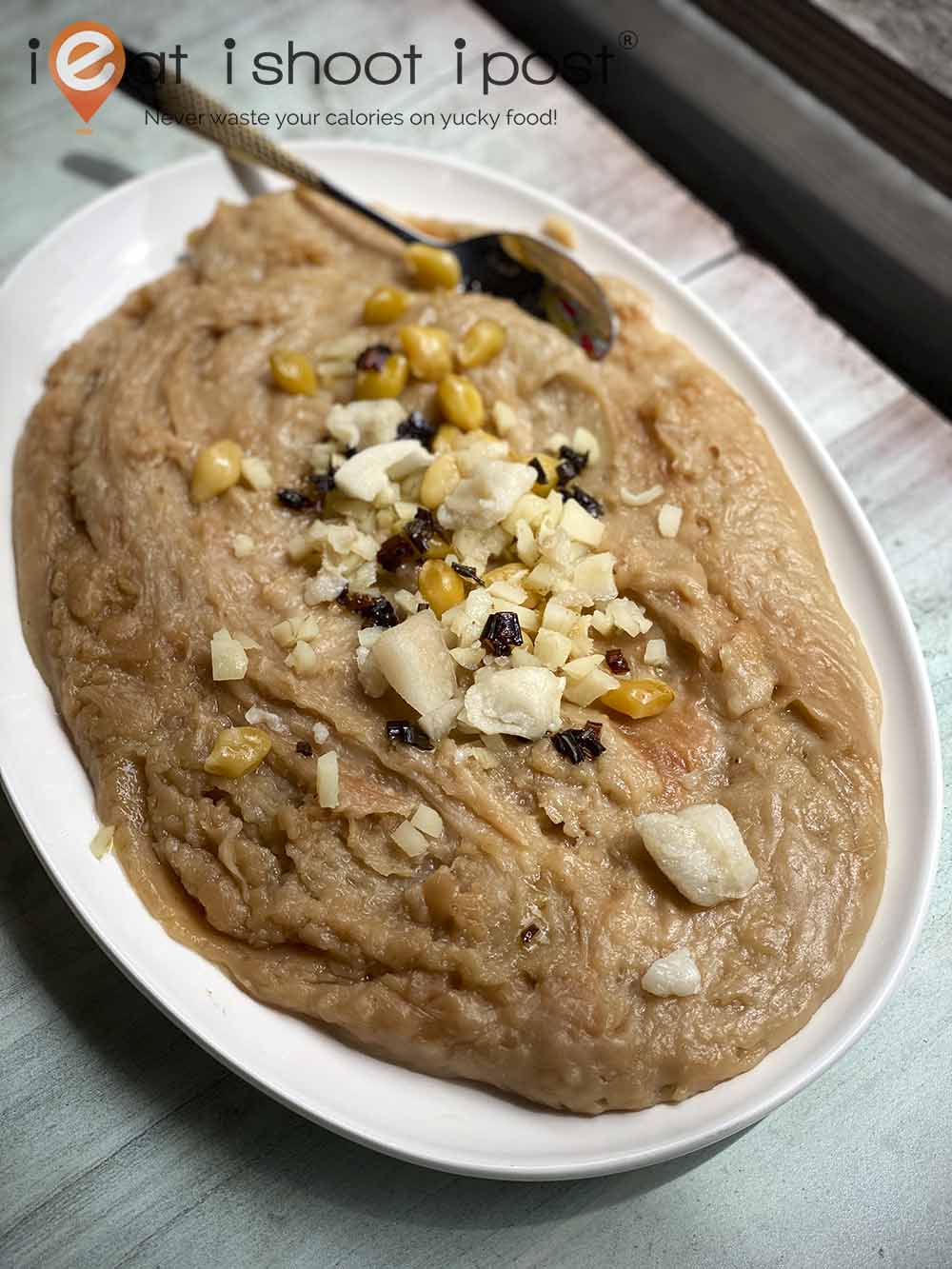 I am quite undecided about the Orh Nee. On one hand, I like the fact that they make their own Orh Nee and even insist on adding chunks of pork lard and plenty of fried shallots in it. But on the other hand, it was a bit dry and could do with some sugar syrup and steamed pumpkin. Again, on another hand, (I need 3 hands, can someone help attach an arm and leg?) they didn't bastardize it by adding coconut milk so that's good. If you like Orh Nee, order it and decide for yourself! 4/5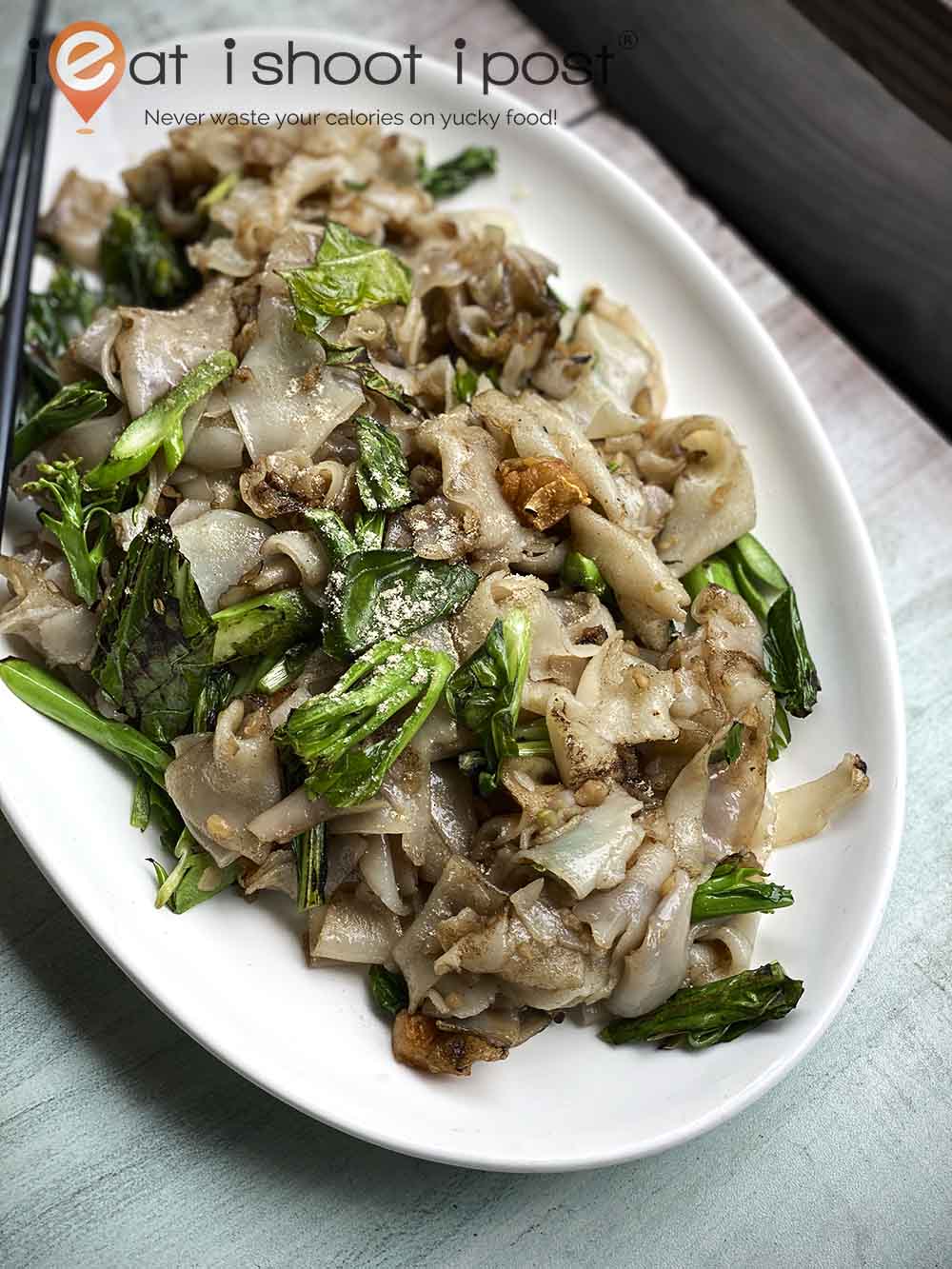 Chye Poh Kway Teow is one of those dishes which I always look forward to at a Teochew restaurant. Unfortunately, the one at Daniu just didn't quite do it for me. It lacked wok hei and the chye poh flavor didn't quite come through. 3.5/5