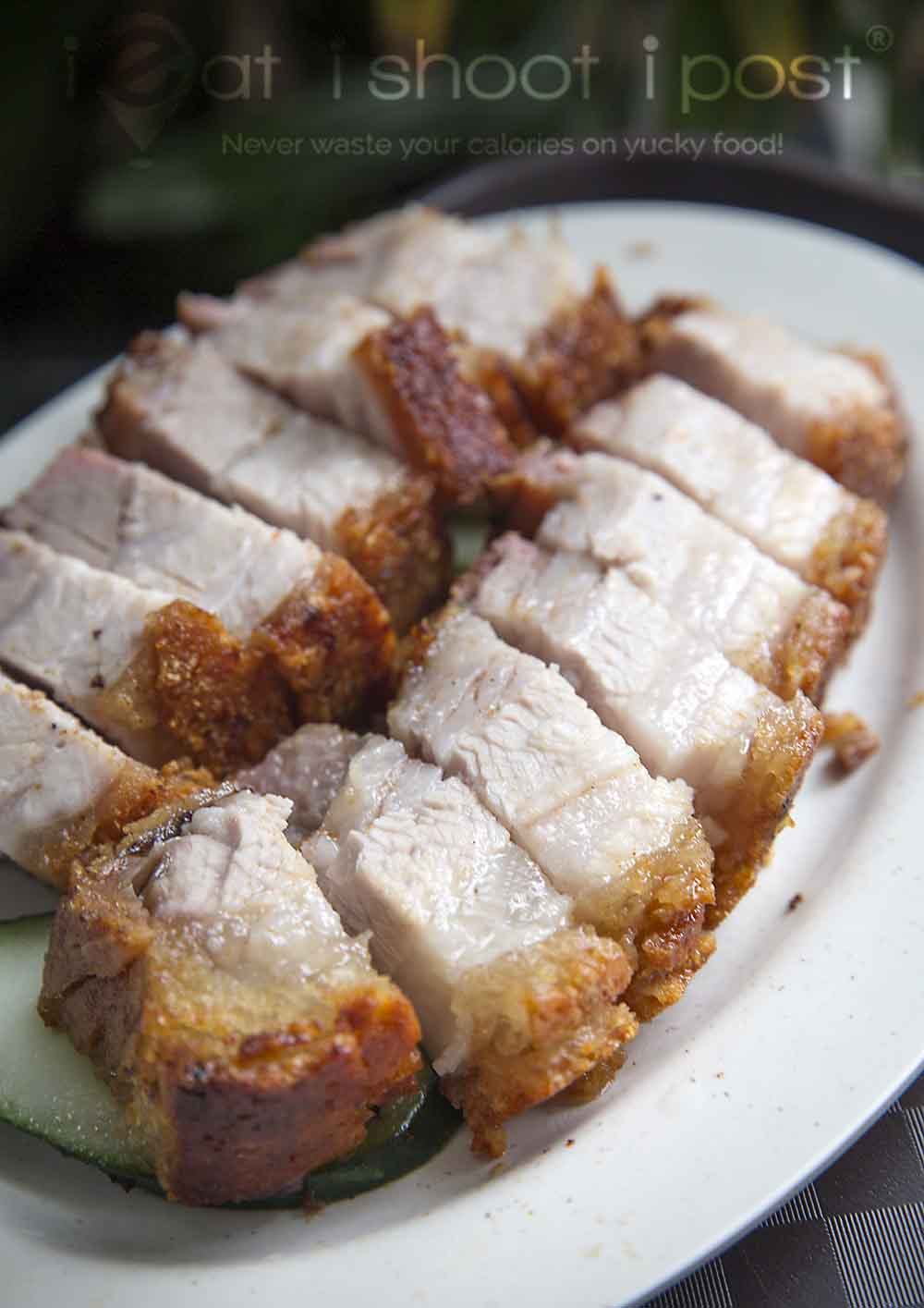 Let me give you the bottomline right here at the top.  If you love Sio Bak, you must head down to this particular stall to try their Sio Bak and then write to me if you know of any hawker stall that can make a Sio Bak better than this stall.
As a western trained Chef, Martin learnt the art of the Cantonese Roast by observing the masters and then developed his own technique to produce a Sio Bak which is quite unlike what you normally find at other stalls.  The rind is shatteringly crisp while the meat and fats are as soft as butter. He managed to do this by making sure that the skin is paper dry when it enters the oven and he roasts the pork over a longer period of time in order to breakdown all the connective tissue.  The roasting process itself takes 1 hour 45 mins which is longer than most other stalls. It was easily the best Sio Bak I have eaten in recent memory.   4.5/5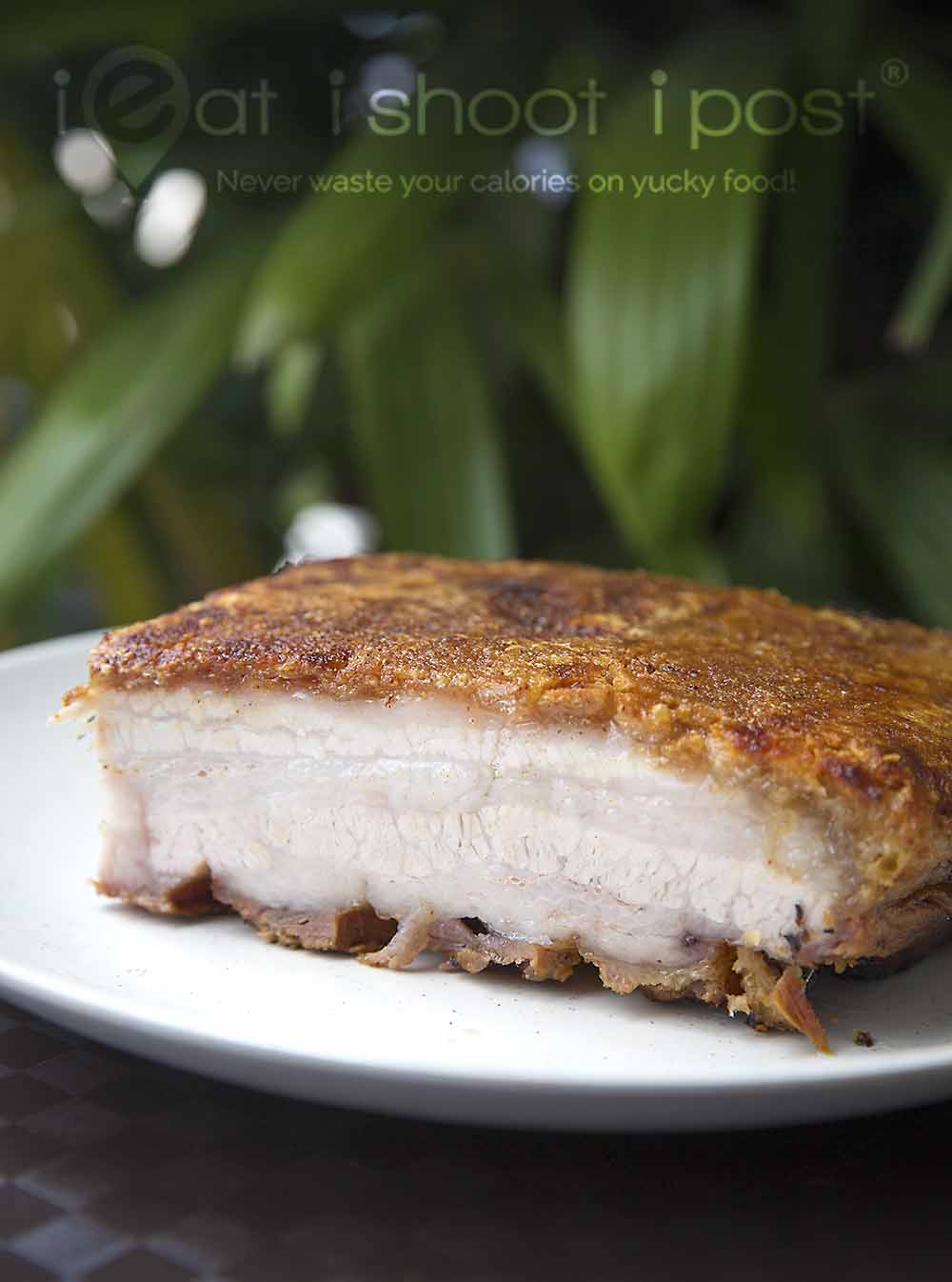 Now, there are caveats to this claim.  Firstly, you really do need to go on a perfect day.  The perfect day being that it is bright and sunny and the Sio Bak has just come out of the oven.  If it rains, the humidity will affect the crispiness of the rind.  The second caveat is that in any slab of pork belly, there are portions that will be fattier than others.  If you are fortunate enough to get a slice that is similar to the one shown on the photo, then you will be in Sio Bak heaven.  Otherwise, you might write in to complain that I have over-rated the Sio Bak.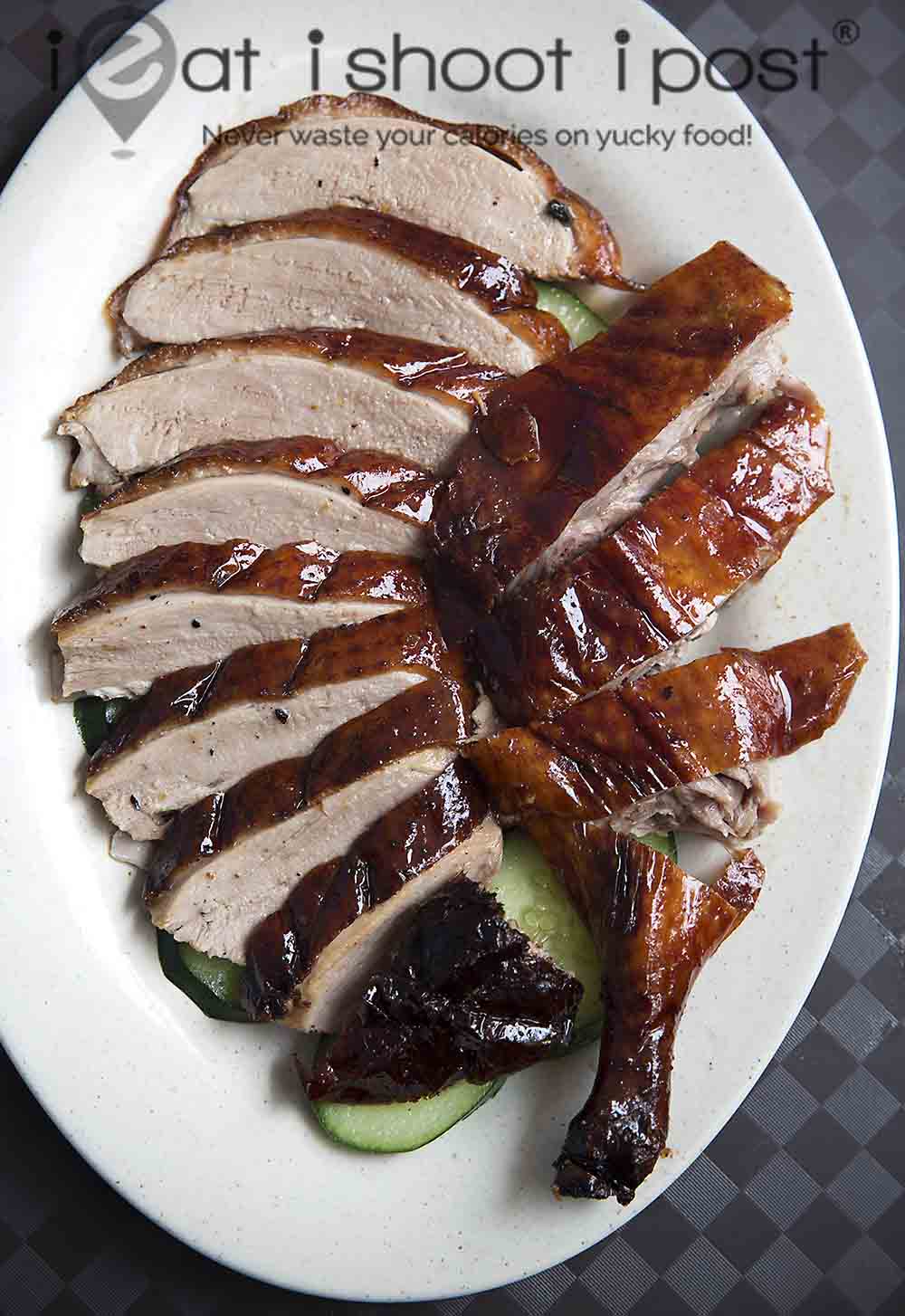 I have visited this stall on two occasions.  The first was during a rainy day and so I can attest to the fact that Sio Bak tastes much better on a sunny day.  I have also tasted the roast duck twice.  The first time, the duck was so tender and sublime, the second, the duck was a little tough.  I would have given the roast duck a 4.25/5 on the first occasion but only a 4/5 on the second.  Chef Martin tells me that the quality of the duck varies from day to day and that since he had just opened his stall, he doesn't have the buying power to ensure that he only gets the best ducks.  That will only come later when his business picks up.  I sure hope it does, because I did really enjoy the roast duck during the first visit!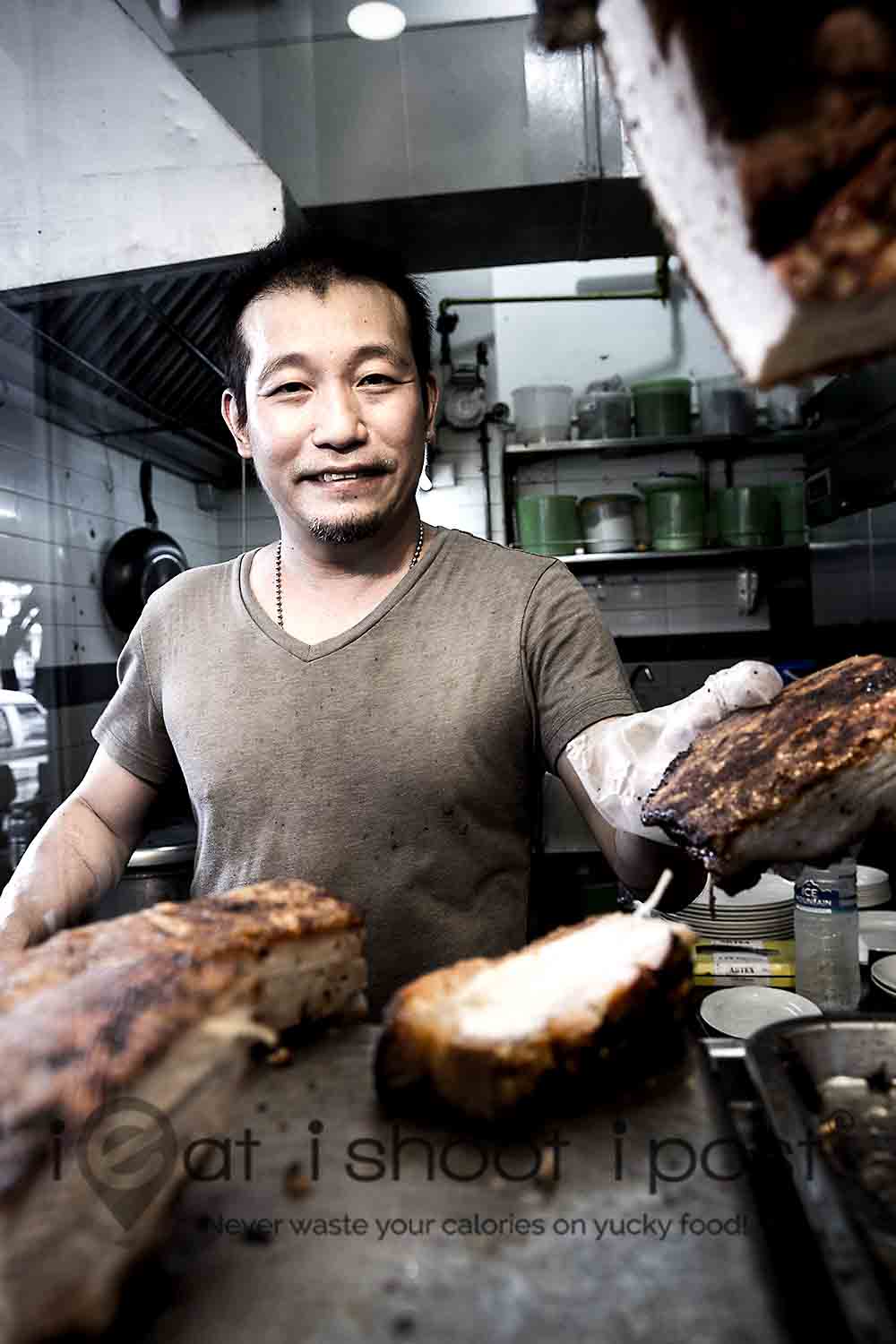 I have heard about Chef Martin's Sio Bak for a while now but it was only after he moved three times that I finally managed to track him down.  I first learnt about him from Uncle Smart when his stall was located in Tampines.  It was then known as Cross Way Bay and he made quite a stir amongst the online foodie community.  Then suddenly he closed his stall and moved to Johor Bahru where it was known as Tong Tong Hong Kong Delicacy.  He tells me that the pork there was way better than what we can get here, but there wasn't just enough human traffic to make it a viable business.  So, he moved back to Singapore and opened a stall in Bukit Batok and renamed it 88 Hong Kong Roast.  After a few months, he left and is now roasting at the current location in Jalan Besar.
Conclusion
Hands down the best Sio Bak I have eaten for a while.  The only thing that is holding Chef Martin back is the quality of the pork.  He tells me that if he could get his hands on Malaysian pork, the Sio Bak is even better!  So, until AVA allows Malaysian pork to be imported into Singapore, I can only imagine!
PS:
While you are there, you can also check out the Malaysian Fried Porridge in the same coffeeshop!
Update 7 Dec 2016
The stall has shifted to 153 Tyrwitt Road.