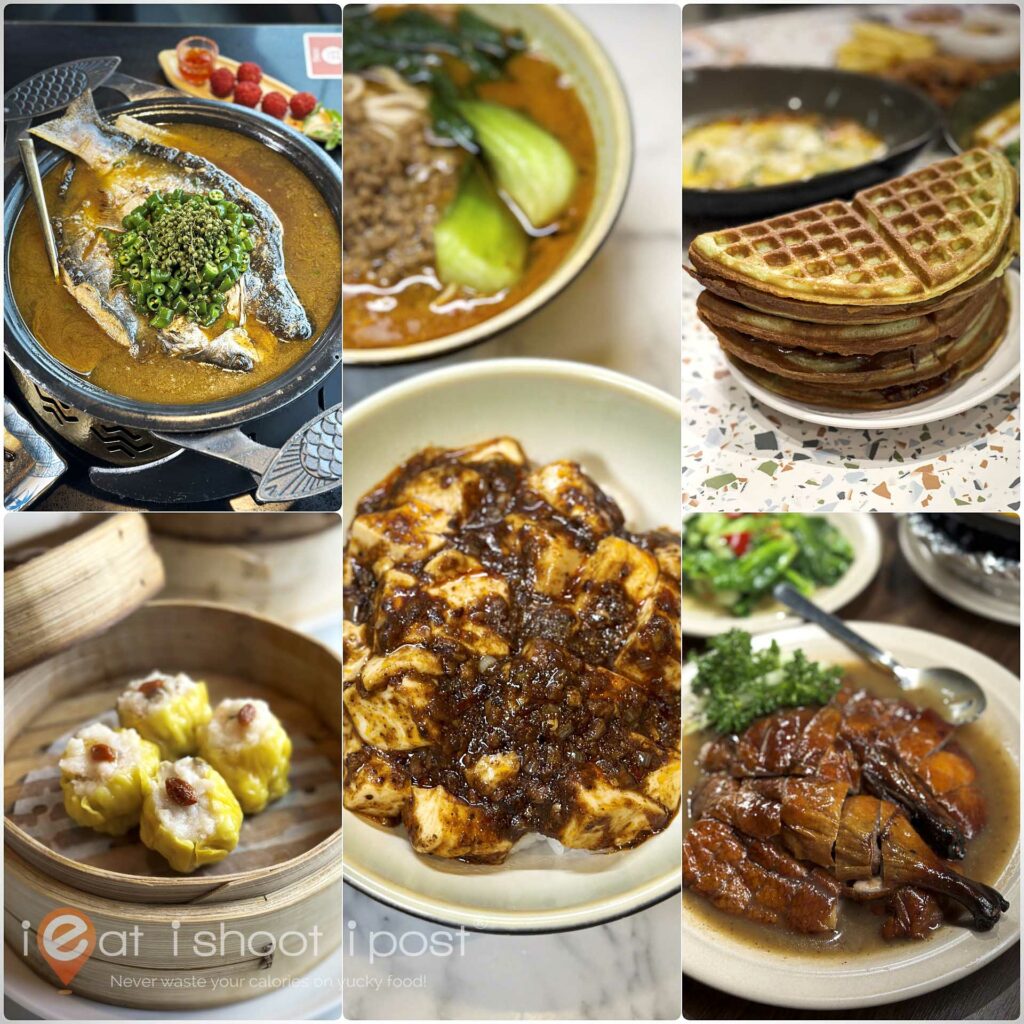 We are off to another Citi Gourmet Pleasures food trail, this time to uncover:
Something old, something new,
some har gao, siew mai,
kopi with gu you (butter)!
Citi Gourmet Pleasures Food Trail: Chinese Restaurants that'll have you returning for more!
We are featuring some Chinese restaurants that most of us who have spent a hectic day at the shopping centers would be familiar with. But, like us, you might have passed by the restaurant on many occasions but just never thought of stepping inside to taste the food. In this food trail, we'll bring you inside and show you what culinary delights await your discovery!
Restaurants and offers featured on this trail with Citi Credit Cards:
Click here for the full list of restaurants with Citi Gourmet Pleasures offer.
TANYU Grilled Fish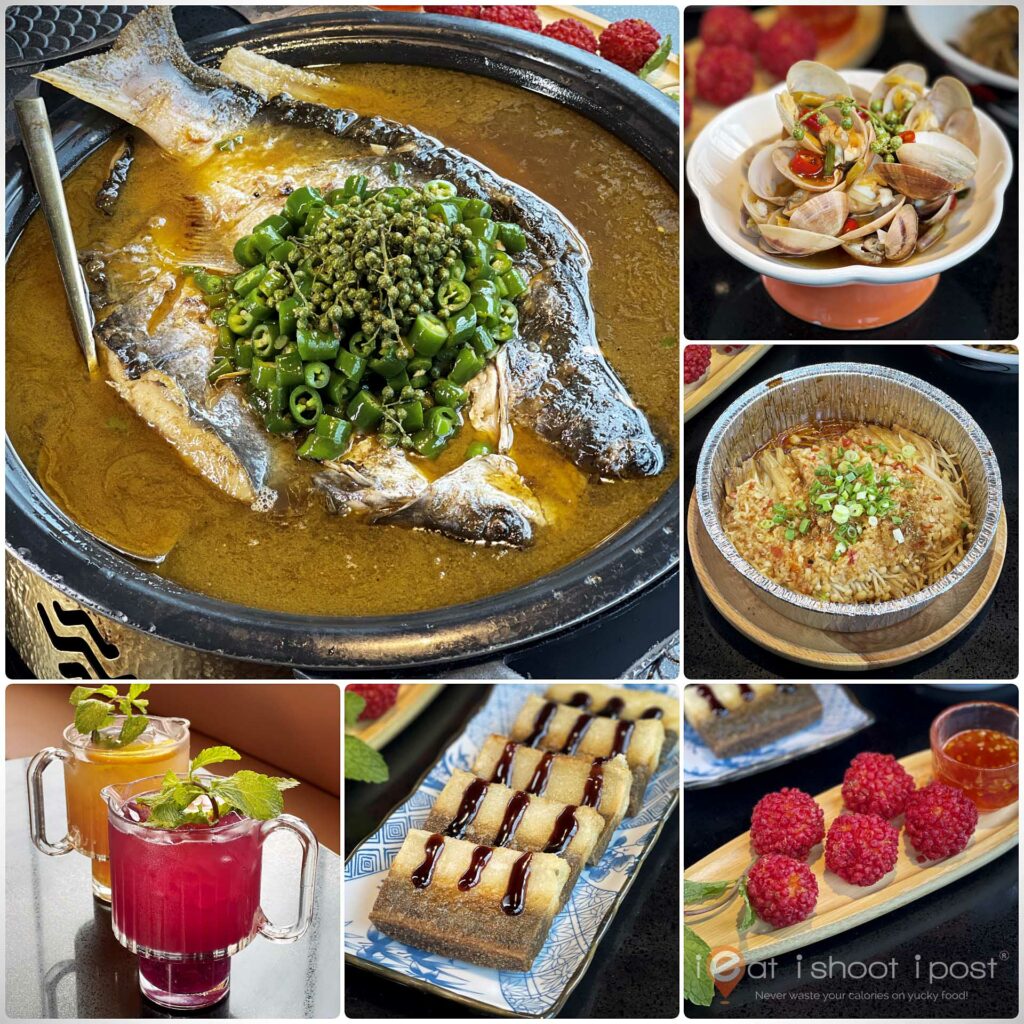 TANYU is a grilled fish restaurant that started in Shenzhen in 2013. They were so popular at one stage that tables were turned 16 times in a single night! Now, they have over 300 restaurants across China and 5 in Singapore and are one of the pioneers of this iconic grilled fish dish.
The concept of grilled fish is not new. What TANYU did was to give it a new twist to make it trendy. The fish is first grilled in a specially designed oven to crisp and char the skin and then it's placed on a hot plate where it is left to simmer in a luscious pork bone broth, topped with green chilies and numbing Sichuan green peppercorns. Their Grilled fish dish got so popular that it spawned many other grilled fish restaurants across China. The recipe has since been patented by TANYU to curb the copycats.
They serve three different types of fish at TANYU, that include Limbo (Basa Pangasius) Fish, Qingjiang Fish and Seabass. The fish are bred on their own farms in China and are gutted, flash-frozen, and shipped to their restaurants. The quality is very good. The flesh is tender and there is a good amount of fat which makes for quite an unctuous dish. For something a little firmer, you can opt for the "Qingjiang" which is also a type of freshwater catfish that is farmed in China that is not available locally. They also have locally sourced seabass if you are after something more familiar.
The quality of the fish is very good and the green peppercorn sauce was delicious. It was numbing but not overly spicy and definitely something to try if you have never experienced the "mah" (numbing) sensation of Sichuan green peppercorn before!
1-for-1 BBQ Skewers and Restaurant
Aside from the fish, they have other side dishes to accompany your grilled fish, like their Lychee Shrimp Balls, cold marinated clams (Fresh Clams in Spicy Sauce) and a very tasty Golden Mushroom with Minced Garlic. They also have BBQ skewers which are seasoned with the familiar Chinese BBQ spices of cumin and chilli peppers. There are three types to choose from – Grilled Beef Cube with Pineapple, Grilled Lamb and Grilled XL Squid. The lamb skewers are quite unique in taste and texture and is worth a try.
Citi Gourmet Pleasures Offer:
1-for-1 BBQ Skewers with min. $80 spend, 1 redemption per transaction. Valid till 31 July, 2023. Click for more details.

探鱼 – TANYU Grilled Fish
10 Tampines Central 1, #04-06/07/08, Singapore 529536
11:30am – 10pm
Chen's Mapo Tofu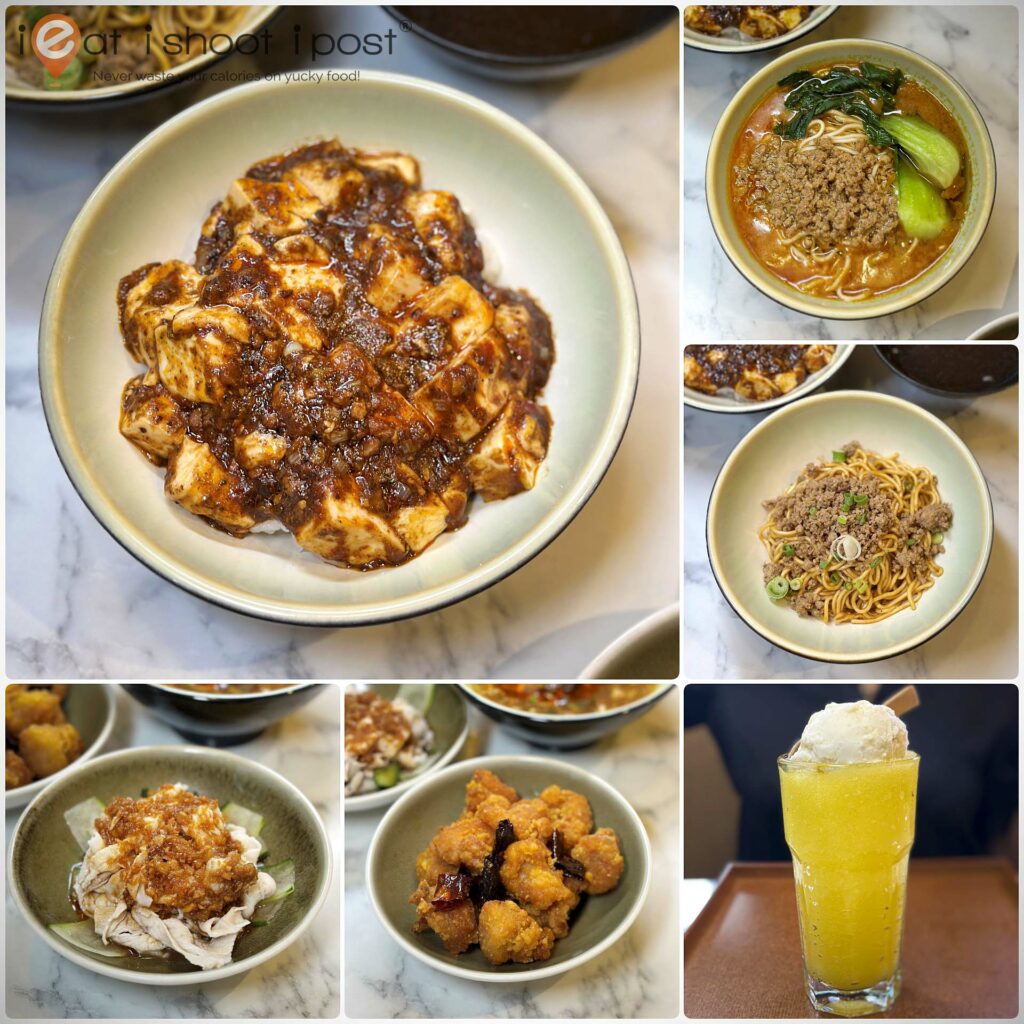 If you are a fan of the Iron Chef Series, then you might be familiar with Chef Chen Kenichi's 2 Michelin Star restaurant, Shishen Hanten. The Japanese chain debuted its Singapore outpost back in 2014. His son Chen Kentaro, who has been executive chef, now helms the famed restaurant. He continues the family legacy and work of giving Sichuanese cuisine that unique Japanese touch.
In recent years, he started a sister concept – Chen's Mapo Tofu that offers Japanese-style Sichuanese cuisine in a more casual setting. This Michelin Bib Gourmand restaurant offers a taste of the renowned Iron Chef's Sichuanese dishes at more approachable prices.
First-timers at the restaurant should go for their Signature Combo where you get a half portion of Japanese rice topped with their famous Mapo Tofu and a choice of dry or soup noodles topped with minced pork. We are told that while Shisen Hanten uses ingredients like the douban jiang from Japan, they use pixian douban from China and other locally sourced ingredients here to keep prices affordable. However, we were assured that the flavour of the dish is still quite close to that served at the 2 Michelin star restaurant.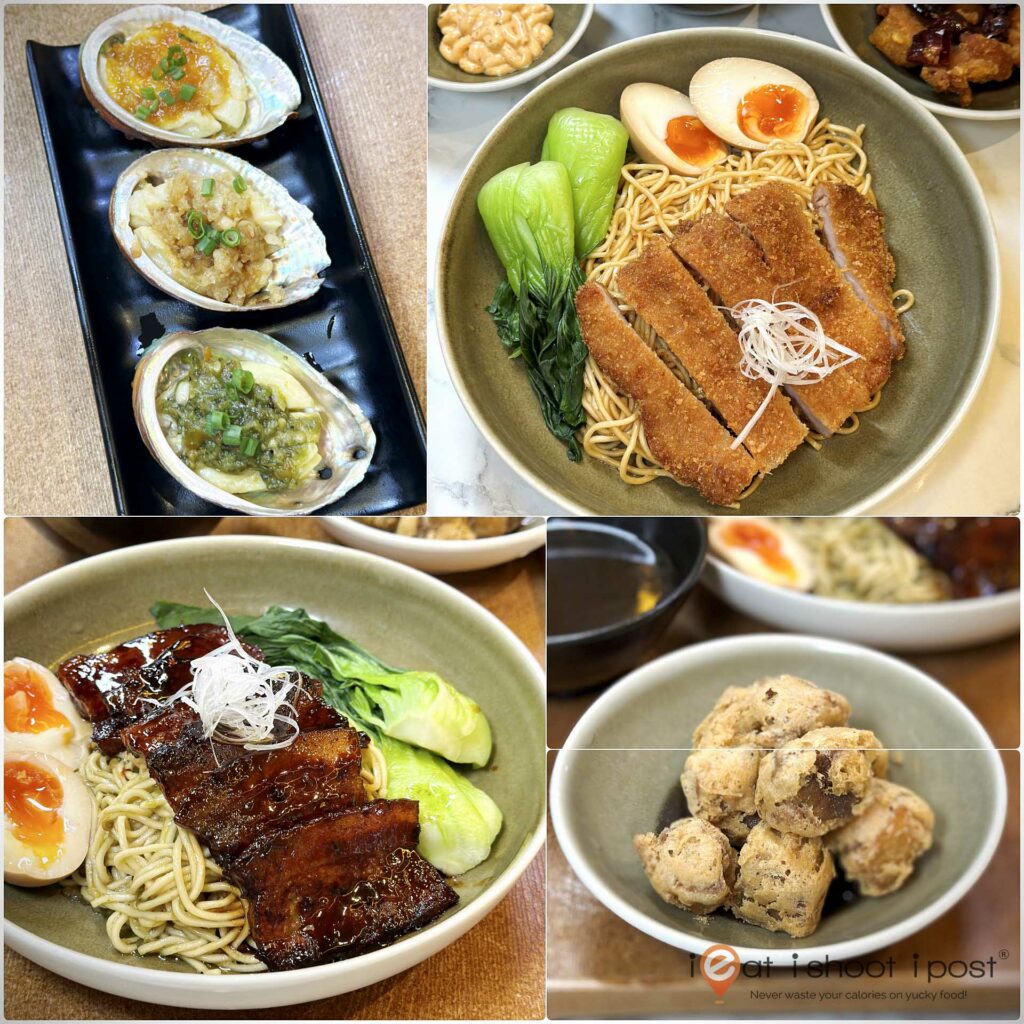 If you are going for a noodle dish, then we recommend the Mala Pork Belly Charsiu with Kombu Sauce Noodles. The Mala charsiu is very unique and quite delectable and pairs well with the la mian which is lightly coated with a kombu shoyu that doesn't overpower the flavour of the noodles.
Side Dishes
With the side dishes, we really enjoyed the Kurobuta with Garlic Sauce and they have a Duck Karaage which Lisa quite enjoyed. Their Szechwan Popcorn Chicken which is their take on la zi ji (Sichuan Mala chicken) is good for those who find the original a bit too spicy. Being a Japanese eatery, the spice level of most of the dishes has been dialed down so that even kids will be able to enjoy it.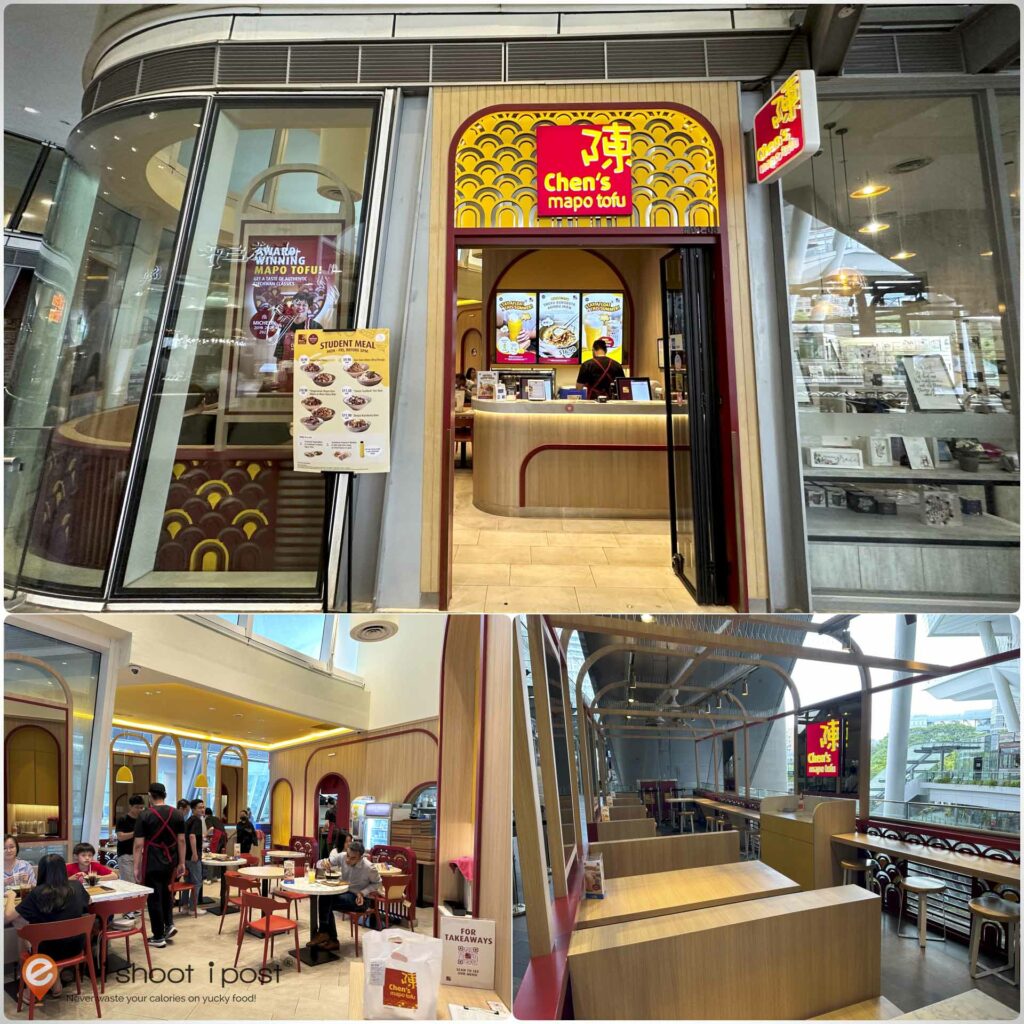 Citi Gourmet Pleasures Offer:
15% off total bill with minimum spend of $35. Valid till 31 Dec 2023. Click for more details.
Chen's Mapo Tofu
1 Vista Exchange Green, #02-08 The Star Vista, Singapore 138617
11am to 9.30pm
The Hainan Story: Coffee House at NEX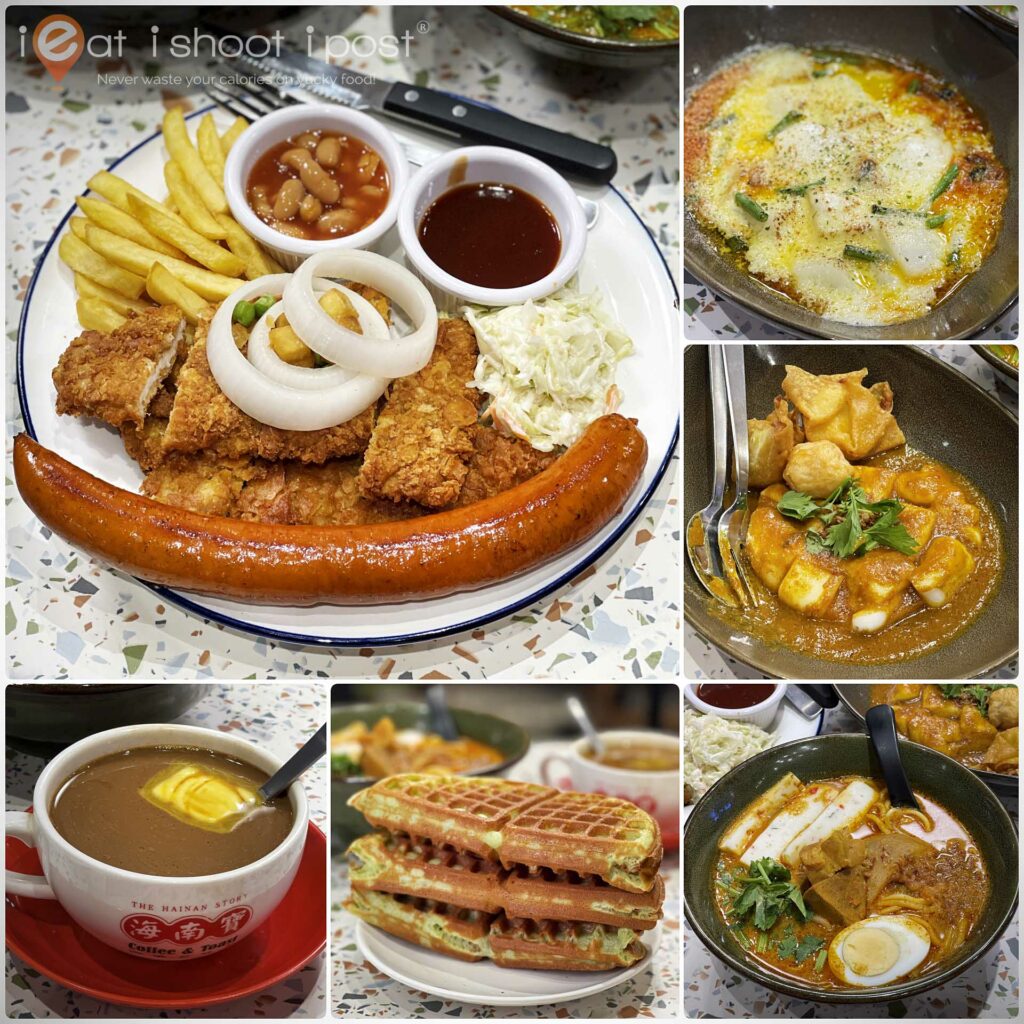 We've been following The Hainan Story since their "Introduction" at Hillion Mall, "Chapter One" at Hotel Boss, "Hainan Story Bakery" back at Hillion Mall, and finally "Chapter 2" at the Jewel Changi Airport! So, we were quite excited when they finally opened an outlet at NEX, our closest neighborhood mall!
Their latest eatery is a smaller Coffee House concept. The earlier eateries have been more like a mini food courts with different stalls. At the Coffee House, the menu is more limited but you will still find Hainanese dishes like pork chops and curry rice as well as the usual teatime favorites like kopi and kaya toast.
We are glad to report that their Hainanese Pork Cutlet now features a traditional cream cracker crust and a classic sweet and sour sauce. They had previously used potato chips for the crust which we didn't think was quite as nice. It's good to know that the boss is open to feedback and constantly improving the recipes! They've recently added an 8-inch Smoked Pork Cheesy Sausage that you can add to any main dish for $4.80. Though it didn't have a cheese pull, it's a tasty addition that the kids will love.
We really like their new Pandan flavoured Waffles! These are the type of waffles that you'd buy from your HDB bakery, on the way home to/from school/work and cannot wait to start eating while it's still in the paper bag. Both the Nutella and Kaya-filled ones were good but the rojak filling one didn't quite work for us. And neither did the Assam Curry Pork Trotter with Yellow Noodles.
On a previous occasion, we had tried the Ah Mai Chee Cheong Fun and it hadn't left a lasting impression. Surprisingly, this time around, the velvety rolled noodles, generously coated in mee rebus sauce, proved to be quite agreeable!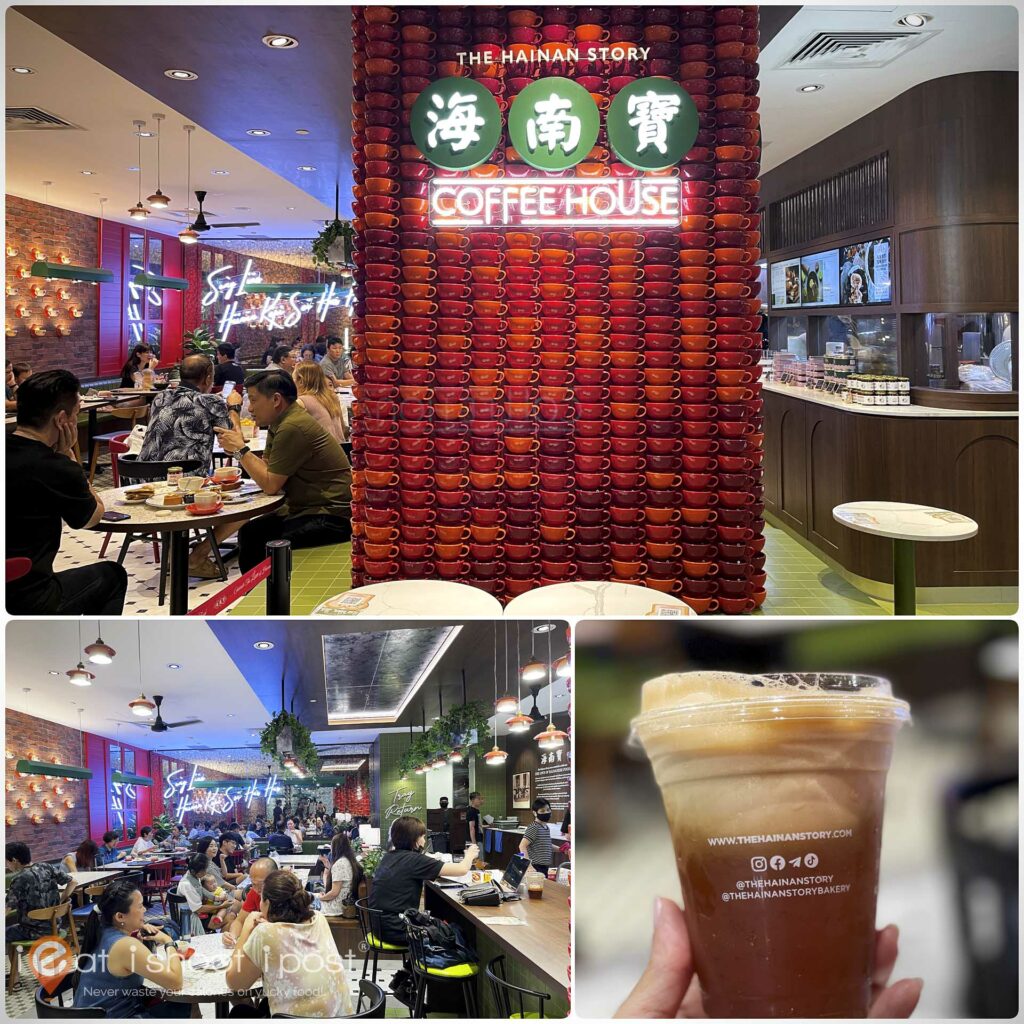 Their creativity does not end with the dishes, they've developed their own version of the classic Iced Lemon Tea. The blend of lemon-lime frothed with cream and paired with brewed iced tea was surprisingly refreshing. It would have been good if they had a zero-sugar option as well.
Citi Gourmet Pleasures Offer:
$5 return voucher with min. $20 spend, redeemable with min. $50 spend. Voucher issuance till 31 Mar 2024. Click for more details.
The Hainan Story: Coffee House
23 Serangoon Central, #02 – 17 NEX, Singapore 556083
8am to 10pm

Dian Xiao Er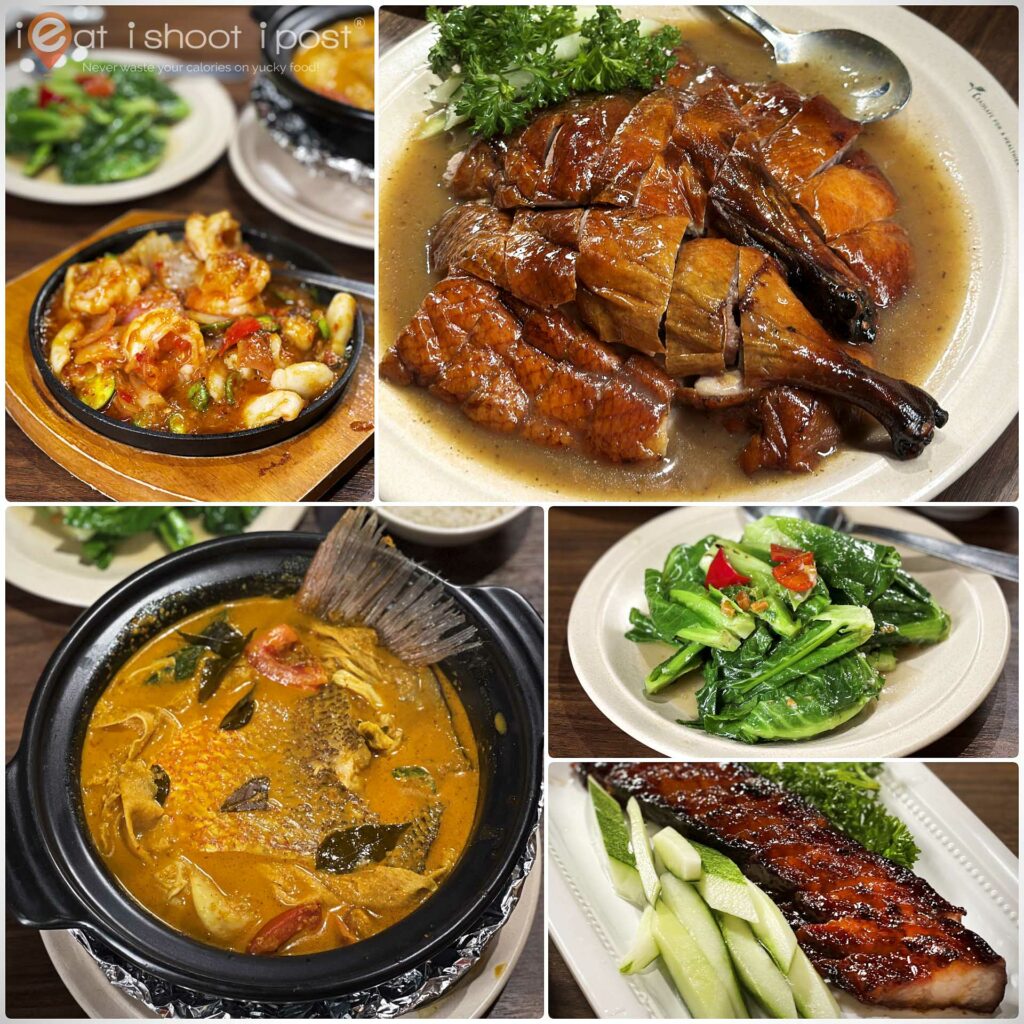 I don't know why we have never stepped into Dian Xiao Er. The familiar brand has been around for 21 years and we're certainly aware of their Herbal Roast Duck and very traditional Chinese decor.
However, the food at Dian Xiao Er turned out to be surprisingly good! Their menu can best be described as Nanyang Chinese cuisine and features flavours that Singaporeans would be familiar with. We were quite impressed with their Signature Herbal Roast Duck (with Angelica Herb). The duck was tender and juicy and paired well with the sweet and herbal dang gui sauce. We are told that the owner was inspired by the herbal roast duck in his hometown in Malaysia and decided to bring the concept to Singapore over two decades ago. They have three flavours to choose from and the ducks are roasted with different marinades for each flavour.
Their Claypot Fish Curry was also delicious. It is creamy, well-balanced, and not overly spicy and is a great dish to go with rice. We also loved the Roasted Iberico Pork Char Siew which was caramelised, unctuous, and tender. The side dish of Hotplate Fiery Sambal Squid & Prawns with Petai and Baby Kai Lan with Salted Fish & Lime are also well worth ordering. A touch of lime in the latter dish really lifted the otherwise dull and obligatory veggie dish.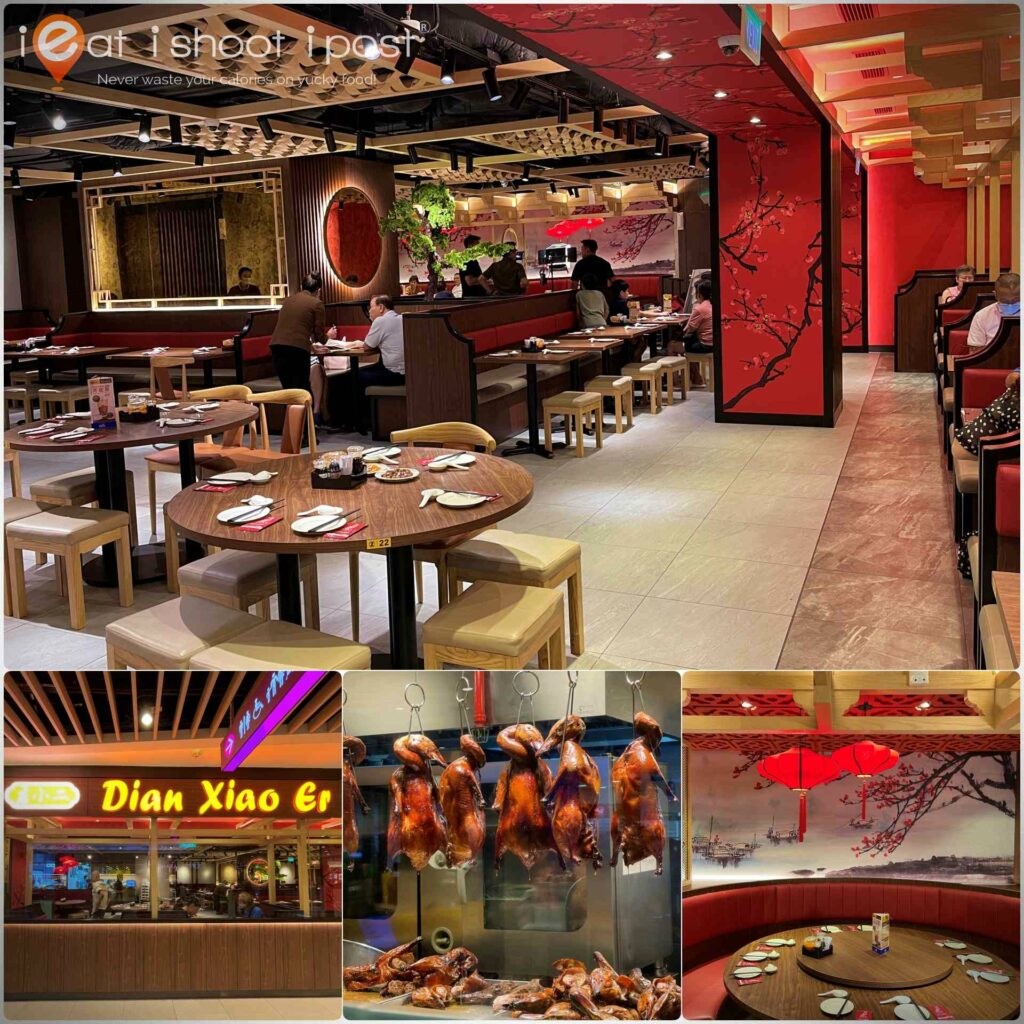 Citi Gourmet Pleasures Offer:
$10 return voucher with any spend, redeemable with min. $80 spend. Voucher issuance till 31 Dec 2023. Click for more details.
Dian Xiao Er at Bedok Mall
311 New Upper Changi Rd, #01 – 71, Singapore 467360

Please refer to Dian Xiao Er website for all outlets and operating hours.
Tim Ho Wan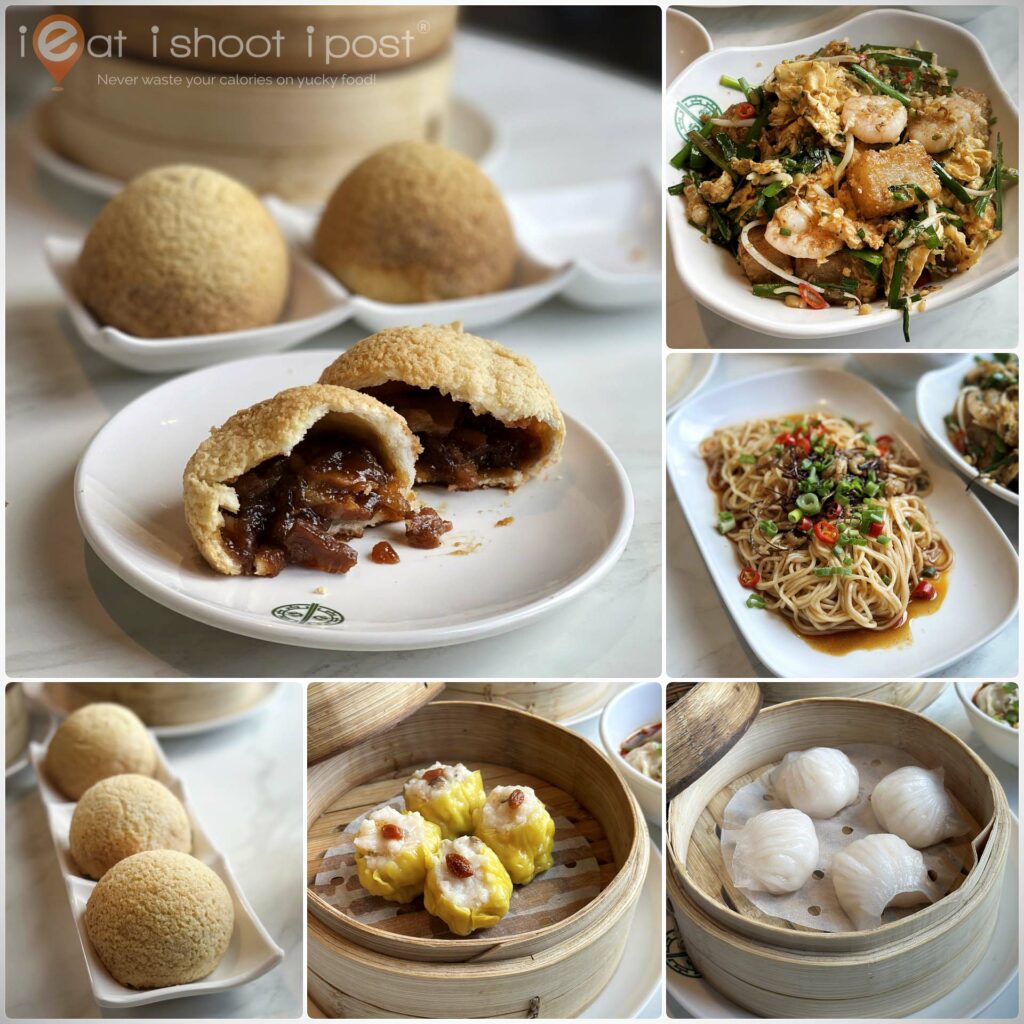 Our final stop was at the specialty Hong Kong Dim Sum restaurant, Tim Ho Wan which grew from a humble hole-in-the-wall eatery in Hong Kong to having over 60 branches worldwide! THW is the epitome of a rags-to-riches story, and the quality of its food is definitely a testament to its success. We still remember the massively long queues at Plaza Singapura when this one Michelin star restaurant first opened in 2013, but you should be pleased to know that the queues have since abated. The chain underwent a change in management a few years ago and since then has focussed on maintaining the quality of dim sum across its many restaurants here.
In 2013, we were mesmerized by the crispy, sugary polo buns that were touted as one of the "four heavenly kings" in THW. Back then, the char siew was roasted daily and used to fill the polo buns. Well, we're glad to say that the Baked BBQ Pork Buns are still as good as they were when we first ate them.
The Wok-fried Spicy Radish Cake with Shrimp is a relatively new dish and well worth trying. They use the same radish cake that is served as dim sum and toss it in a wok with beansprouts and prawns to give it that wok hei treatment. What results is cubes of radish cake that is crispy on the outside, tender on the inside and full of flavour.
Their quintessential staples of Har Gao (Shrimp Dumplings) and Siew Mai (Pork and Shrimp Dumplings) are good but not exceptional. We also had the Pork and Shrimp Dumplings in Hot and Spicy Noodles, which was not bad. The dumplings were nice but the chilli oil could have a bit more oomph.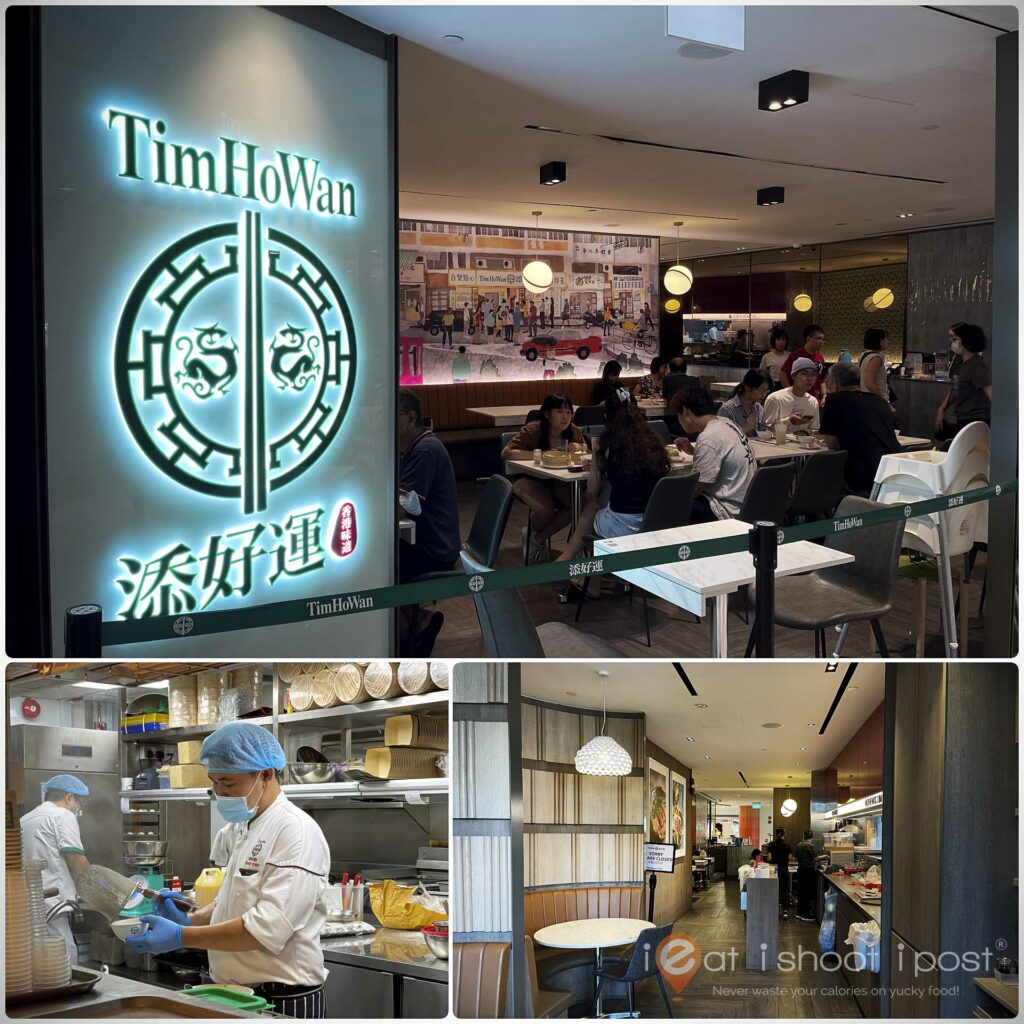 Citi Gourmet Pleasures Offer:
$5 return voucher with any spend, redeemable with min. $55 spend. Offer is valid until 29 Feb 2024.
Click for more details.
Tim Ho Wan at i12 Katong
#02-01-02, 112 East Coast Rd, i12 Katong, Singapore 428802
11 am – 8:30 pm, open till 9pm on weekends
Conclusion
Hope we've given you some ideas of where you can uncover more Citi Gourmet Pleasures dining deals! If you are a Citi Cash Back Cardmember, you can enjoy 6% cash back* on all your dining. Get even closer to savouring a treat on Citi with an exclusive Welcome Gift of up to S$300 cash back* when you successfully apply for a Citi Credit Card. Sign up now.
(*Terms & conditions apply)
Discover hottest destinations, and best deals with Citi. Visit Life and Money by Citi for more information.
Happy Eating!
Disclosure: This post is written in partnership with Citi Gourmet Pleasures