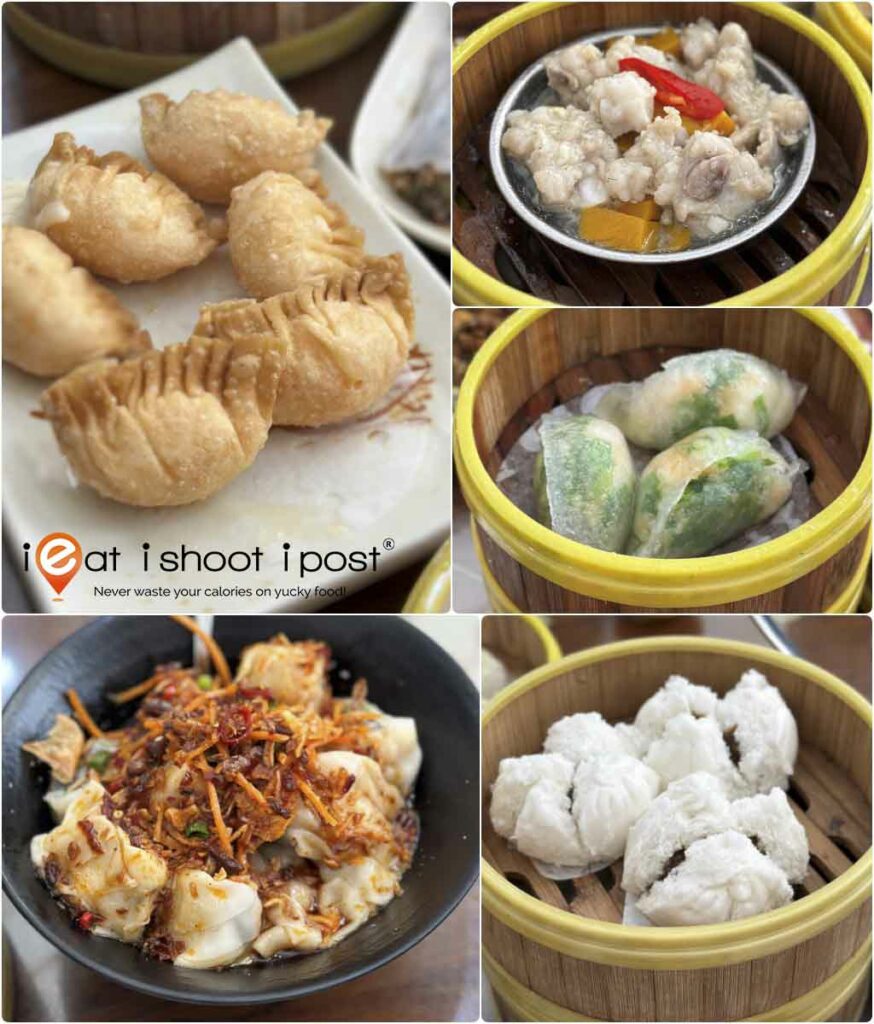 When does a plate of Dim Sum cease to be Dim Sum?
I would argue that the tipping point is when it passes the $10 mark! Seriously, the prices of Dim Sum have escalated so dramatically over the last few years, that it is not inconceivable that we would be paying $9.90 for a plate of siew mai very soon. Most restaurants are already selling baskets of dim sum at around $8 at the moment. So, if you take into consideration the 10% Service charge and 8% GST, we are effectively paying almost $10 for a basket of "dim sum"! Such prices are akin to what one might pay for a side dish or even an entire meal!
Thankfully, there are still neighborhood restaurants like Zi Yean that are still pricing their Dim Sum at around the $4-$5 range without the ++! And, you get to dine in a comfortable air-conditioned environment with proper marble tables and sturdy wooden chairs!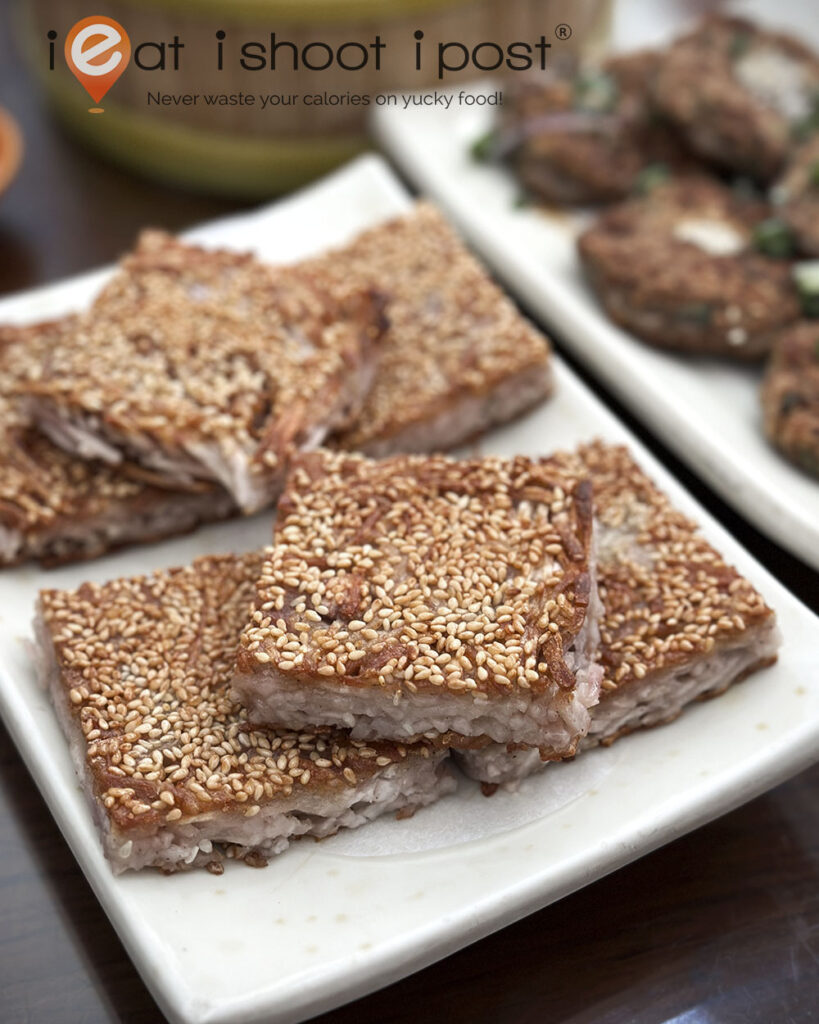 Zi Yean has been around for the longest time and was one of the first restaurants that I wrote about when I first started blogging in 2006. I had been a fan since they were located at Stirling Road and when they moved over to Lengkok Bahru, we organized our very first makan session there! Over the years, they have been overshadowed by other Chinese restaurants and haven't been quite the social media darling as some of the other places.
However, if you are looking for a comfortable place to have some decent Dim Sum, then you might want to give this old brand name a try. The Dim Sum is pretty decent at this sort of price and they are open throughout the day! Admittedly not everything is a hit, but then again, I don't think that is the case for even the high-end Dim Sum places. How many of you have paid $8 for a basket of siu mai only to feel "meh" when you bite into it? At least here, you pay only half the price to say the same thing!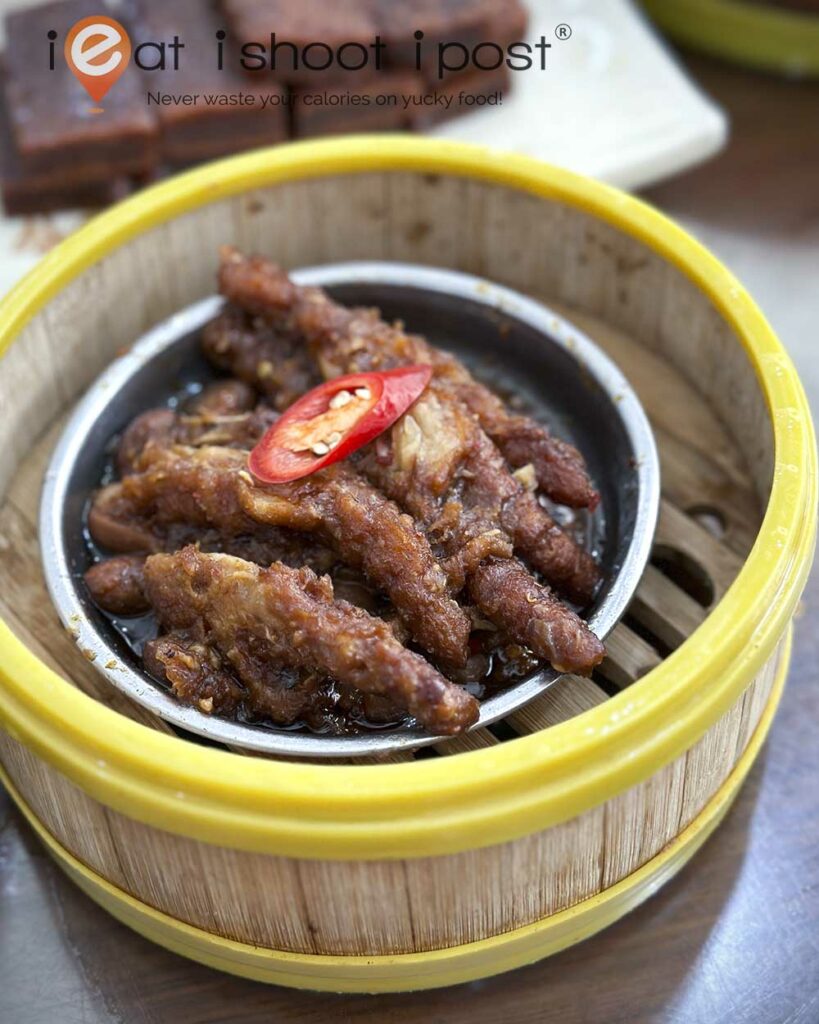 Ok, so admittedly the siu mai and har gao here are pretty much the same as everywhere else. In fact, I can't recall when I last had a memorable siu mai at a dim sum restaurant. The one siu mai that I remembered were those from Tiong Bahru Pau thirty years ago. Sadly, they are only a shade of what they were before.
But there are a few dim sum at Zi Yean that are really good. One is their phoenix claws. The flavor of the sauce is lovely and the texture of the chicken feet is just nice. It is tender but not so tender that it just falls off the bone. It still requires a bit of nibbling which is why you eat chicken claws in the first place! I also like the stewed peanuts that they stew it with. 4.5/5
Their fried shredded yam cakes are also done very well. They have a crisp exterior while the insides are soft. The yam is perhaps not as flavourful as some that I have come across, but the quality of yam can be quite fickle. 4/5
The other dim sums were pretty decent but there were a few that we would not order again, like their steamed pork ribs which had far too much fat and they steam it with pumpkin which is not as nice as yam. Their Xiao Long Bao was also not something I'd order again as was the wanton in chilli oil.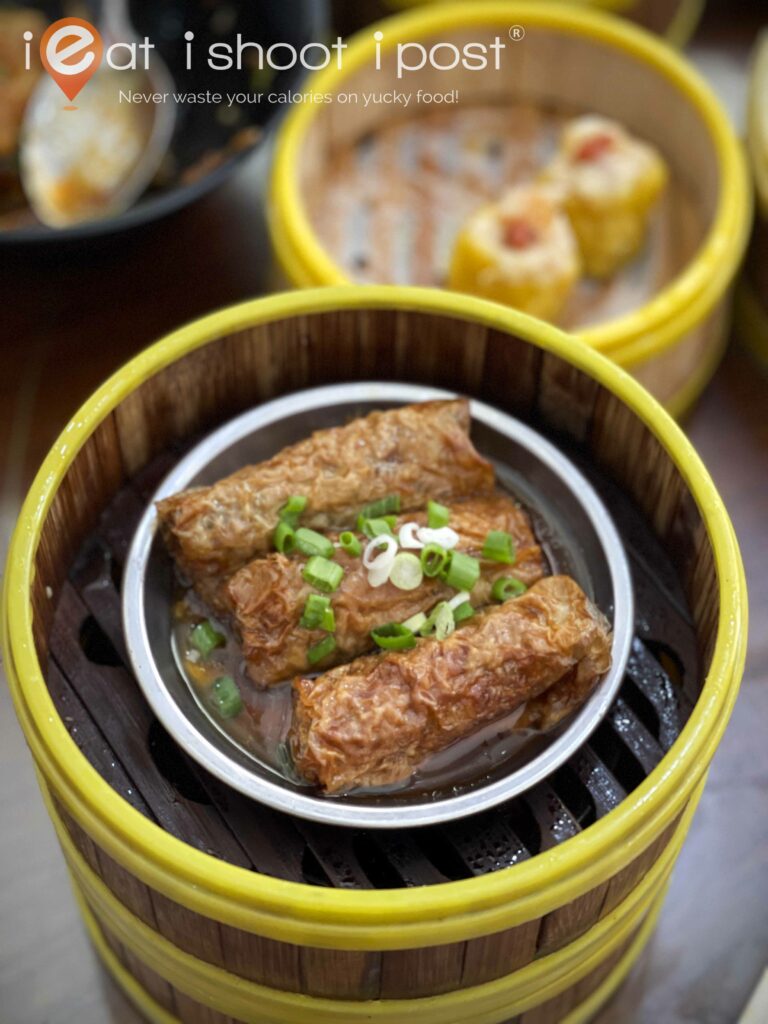 The steamed beancurd skin roll is one of Lisa's favorite dim sum dishes. The filling might be quite average but the beancurd skin and sauce were pretty much on point. 3.5/5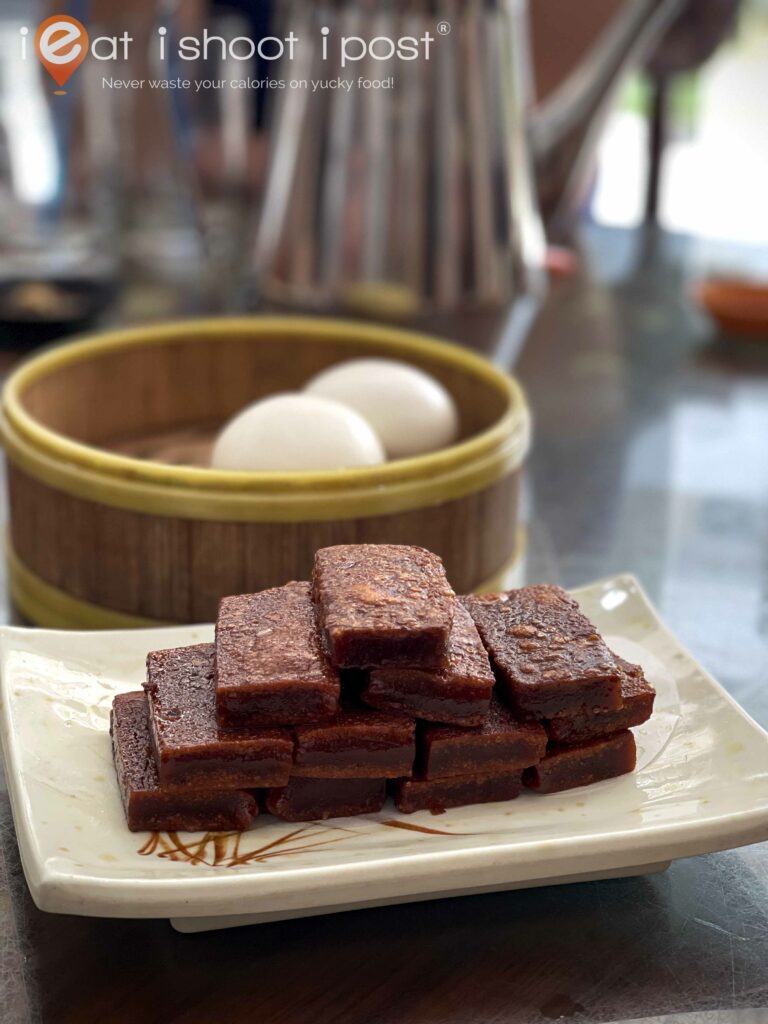 Lisa really liked the Nian Gao. Every CNY, we will cook nian gao after it's done its job as table decoration. We have tried wrapping it with popiah skin, steaming and coating it with shredded coconut, or simply frying it with egg. Needless to say, it is not easy handling this sticky sweet confectionery. So the chefs at Zi Yean have done a great job frying it so the outside is crisp yet the inside is nice, sweet, and sticky as you bite into it. 4/5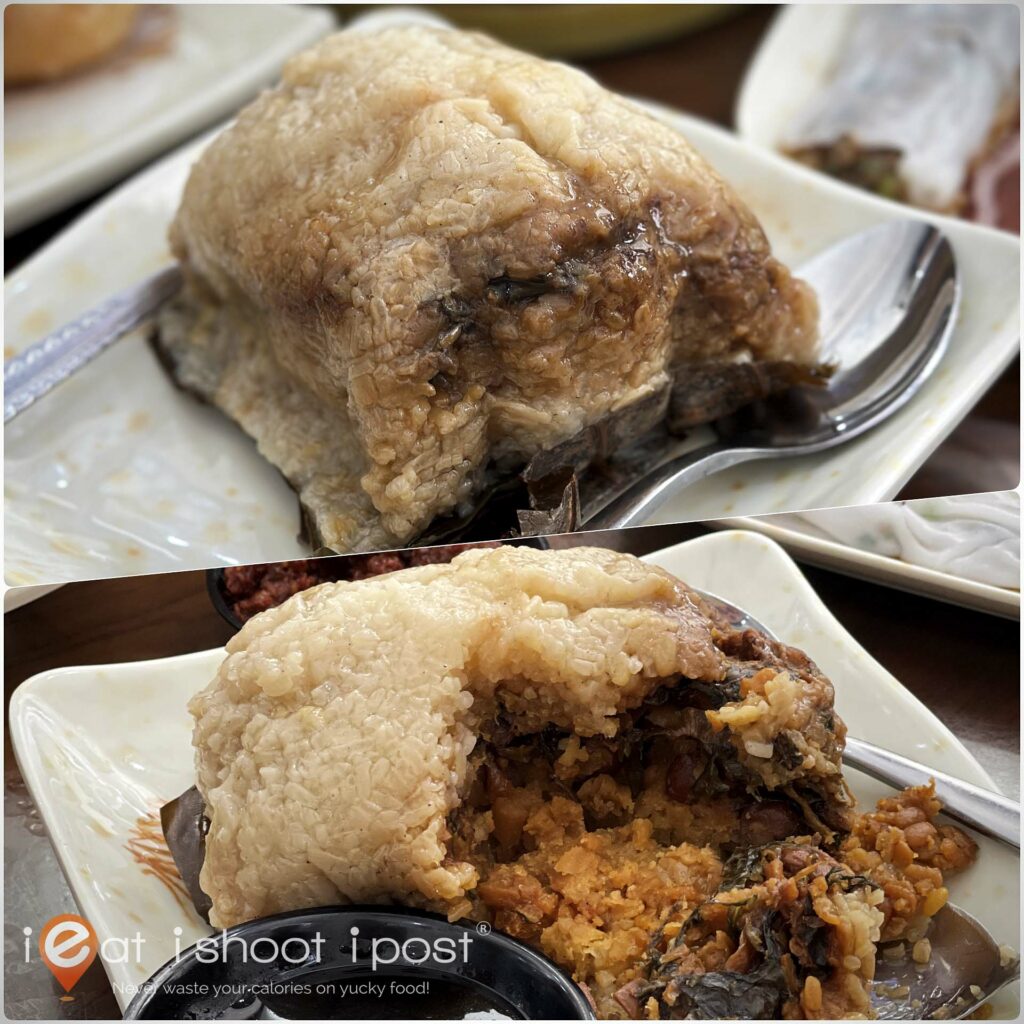 Zi Yean is offering a mei chye kou rou dumpling for this year's Dragon Boat festival. The flavor is very good, though, for its price, we felt the filling could be more generous. Still, it's quite tasty and should appeal to those of you who like salted eggs and steamed mung beans in their dumplings. 4/5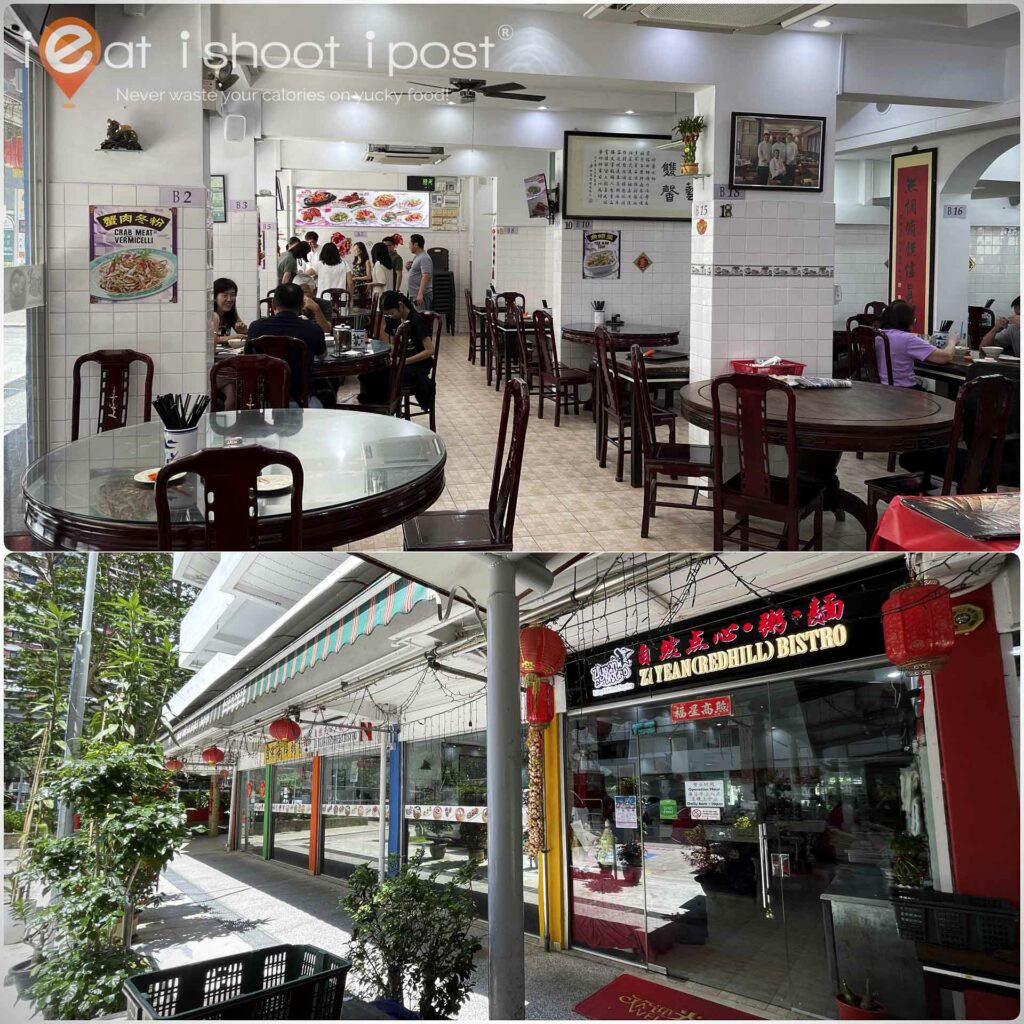 Conclusion
It's good to know that there are places where you can still have decent Dim Sum at less than $5 a basket in a comfortable air-conditioned environment! Zi Yean may not be as "hong" (popular) as they were before, but they are still able to churn out some nice dishes. Not everything is on point, so read the blog post properly before you order!