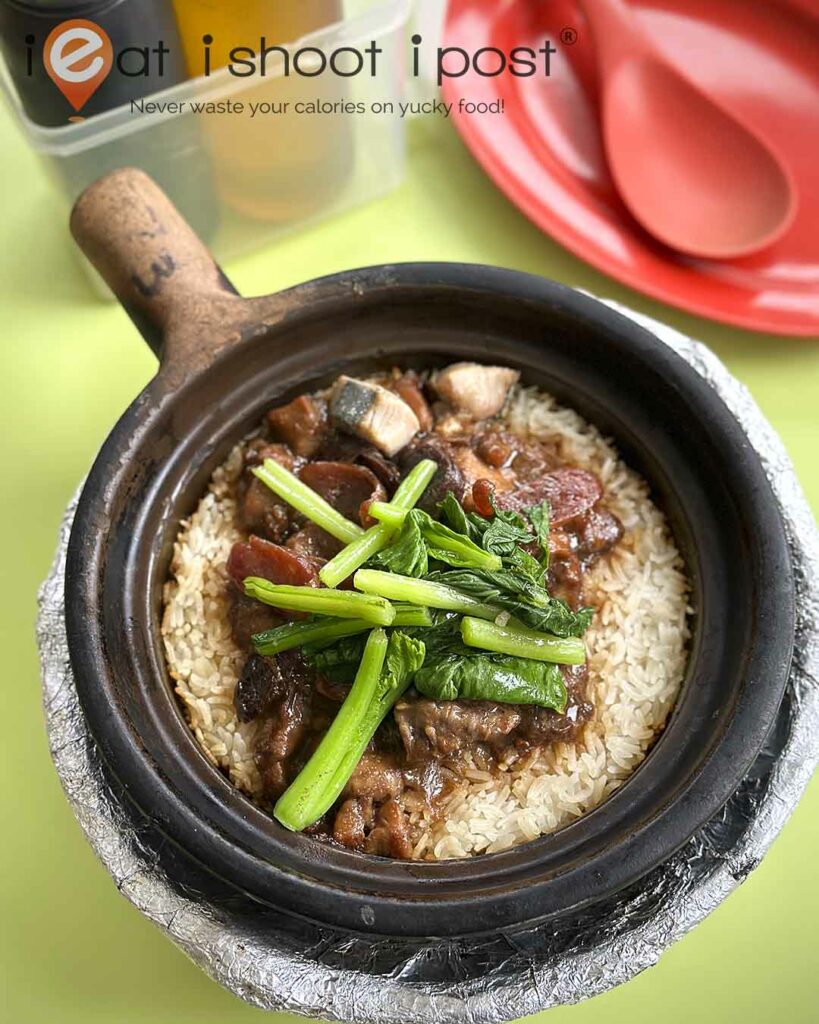 Why Aren't There More Options In Claypot Rice?
I am not sure why there is only one style of claypot rice in Singapore. The typical claypot rice always has the same toppings of chicken, Chinese sausage, and salted fish. In Hong Kong, you can find much more many more options, like beef, pork, and even octopus! I think there is an opportunity here for purveyors of claypot rice to introduce something new to the current claypot rice scene. Perhaps, even start a new food trend!
I have been into claypot rice recently. My last post about Ah Ching Claypot Delights was well received. This shows that Singaporeans do have a soft spot for this particular dish! Seriously, what's there not to like about rice with a smokey aroma? It has many different layers of texture! From the plump rice grains beneath the marinated meats, to the crispy scorched rice that you have to scrape off the claypot! Now just imagine if you could order pork or beef topping for the claypot rice. I am sure it would attract long queues when the word gets out!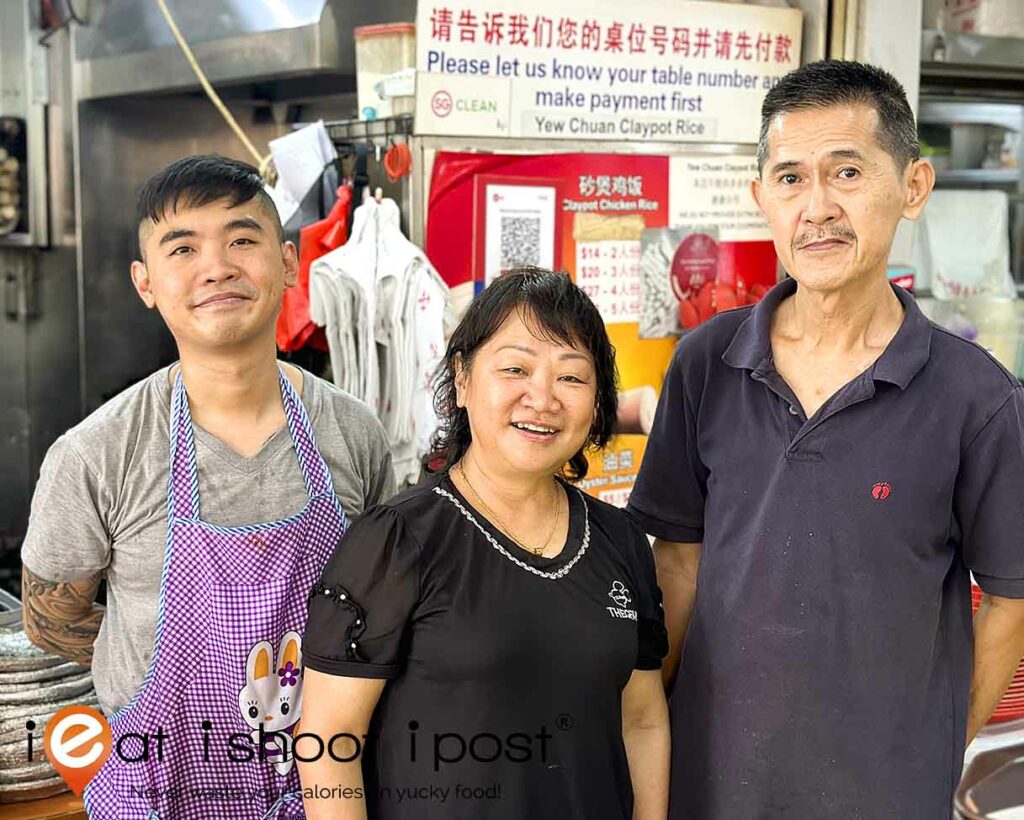 Introduction to Yew Chuan Claypot Rice
With that preamble, you might be expecting me to tell you about a place where you can get claypot rice with alternative toppings! But alas, I have yet to come across such a place in Singapore. However, I am here to tell you about another good claypot rice place I found at Golden Mile Food Centre. And it is still being cooked over charcoal!
Yew Chuan Claypot Rice has been around for 21 years! The running of the stall has now been passed onto the next generation! Like the aforementioned Ah Ching, the senior Mr Pan had also picked up his claypot rice skills from working at Geylang Claypot Rice. That is when they were still located at Geylang Lor 33.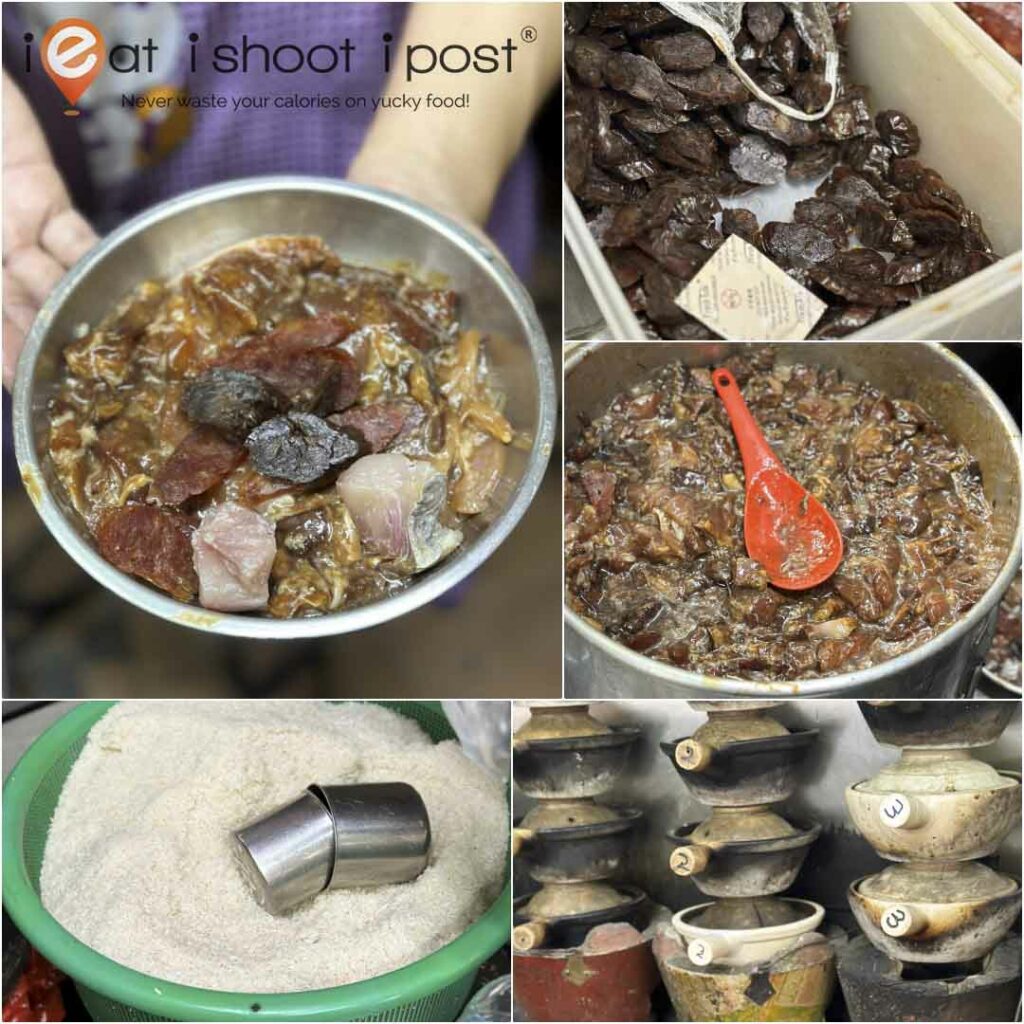 The Verdict
The claypot rice is very good. The rice is cooked directly in the claypot. That helps to develop that nice crust and smokey flavour as they use charcoal at the final stage of cooking. I like that they use good quality pork and duck sausage, which adds that nice rose wine flavour to the rice. They also use salted batang fish which is quite pungent and full of umami. It might be a bit strong for some, but I like the extra oomph it adds to the rice.
The claypot is served at the table with a bottle of dark soy sauce and another bottle of house-made shallot oil which you add yourself. Mr Pan tells me that the dark soy sauce doesn't just come out of a bottle. It is actually a secret recipe which he had concocted himself. It isn't salty but adds a lot of flavour and colour to the rice. Another point to note is that they use boneless and skinless chicken thighs here, so it is easy to eat.
Overall, a very enjoyable claypot rice but you need to observe a few things. Firstly, remember to mix the salted fish into the rice thoroughly! Otherwise, you might just bite into a big chunk of salted fish which will be too salty. I would have preferred if they added the soy sauce and oil for the customers instead. I think most patrons will not add as much as is required. Then they might complain that it is dry and doe not have enough flavour. 4.25/5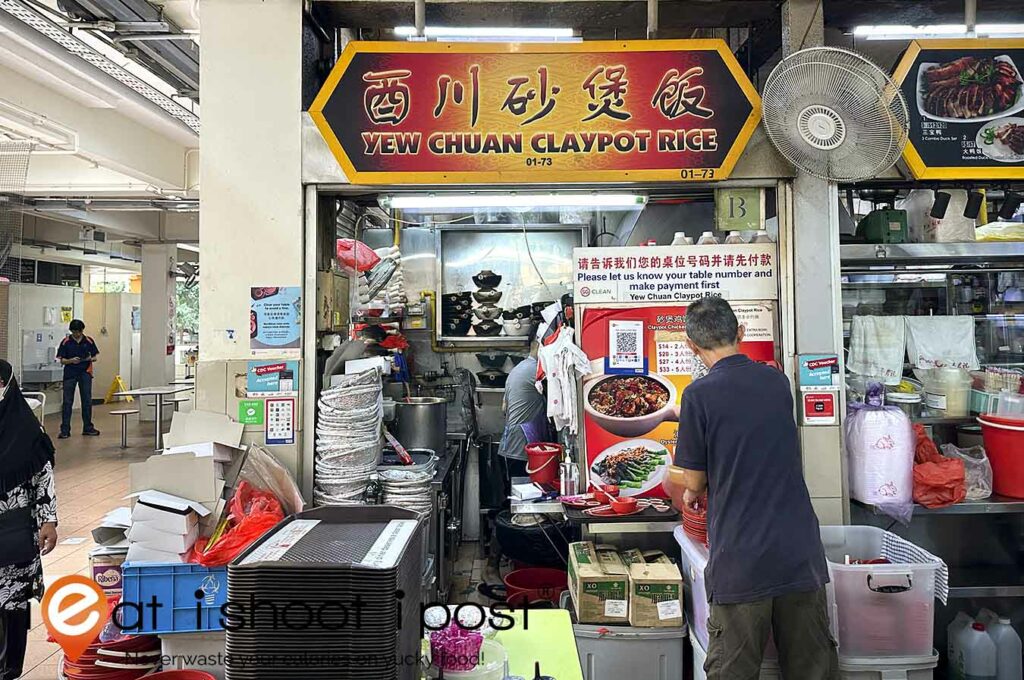 Conclusion
A very good claypot rice you can try at Golden Mile Food Centre. The family run stall uses good quality ingredients like pork and duck sausage and salted batang fish. They also use nicely marinated boneless and skinless chicken meat. How thoughtful.