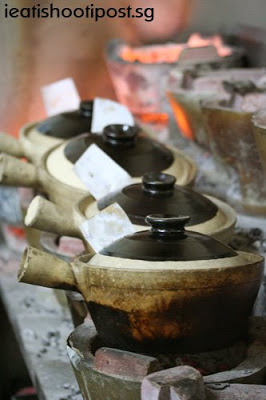 With oil prices soaring, we should all turn to alternative fuel sources like charcoal for instance. That would be good news indeed except for one problem –NEA. Yes our friends at NEA will not allow this wonderful food enhancing fuel source in any of their hawker centres or coffeeshops, so we can only find them in private places.
I can understand that charcoal can infuse a nice smoky flavour when used to grill meat, but I have yet to comprehend the scientific basis behind using charcoal to cook claypot rice or fry hokkien mee. How can the smell of the charcoal somehow permeate a metal wok or claypot to infuse flavour to the food? According to the Lor 29 Geylang Hokkien Mee uncle, it is supposed to have something to do with the wider coverage of the flame such that the whole bottom surface of the wok is sizzling hot. So with claypot rice, maybe it has something to do with the flames coming up the side of the claypot and making all burnt rice round the sides of the claypot?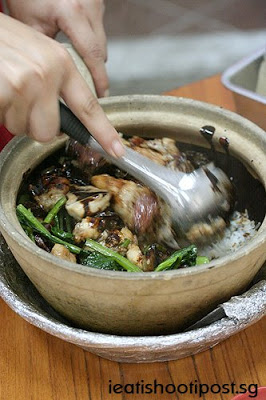 It takes quite a while for the claypot to get to your table since they cook everything from scratch. I have eaten here quite a few times in the past before they opened their new extension. It used to be that you needed to call up to order your claypot rice before you came or risk waiting an hour to eat. However, with their newly opened extension, I managed to get my claypot rice within 20mins.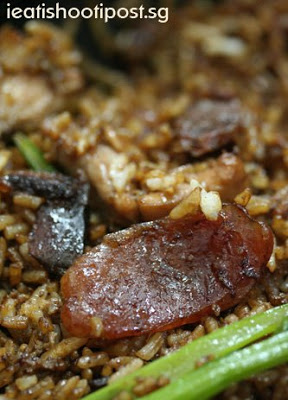 For me, the beauty of eating claypot rice lies in the crunchy burnt bits of rice that is stuck to the side of the claypot mixed with the flavour of the salted fish. Alas there wasn't enough salted fish that day so it lacked a bit of ooomph. 4/5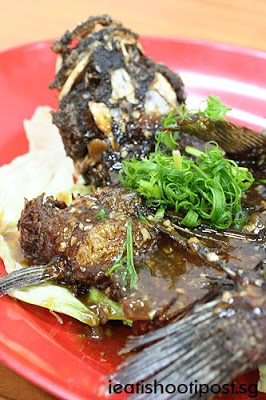 There are two dishes that you won't waste your calories on though. The deep fried soon hock is wonderfully crispy on the outside and moist on the inside and the sauce has got just the right amount of sweet umami to make you want to eat more rice. 4.25/5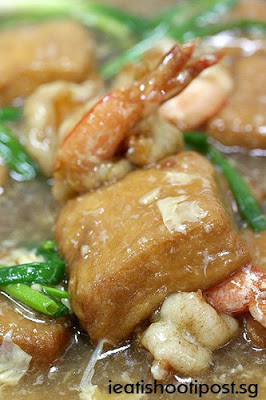 The other dish that the whole family loved was the tofu prawns. They make their own egg tofu here so it was wonderfully silky and tasty. The sauce again was excellent and the prawns were fresh. The kids finished up all the tofu. 4.5/5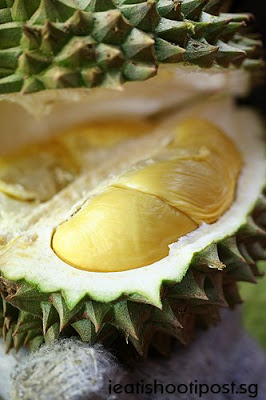 Unbranded durian $5 each
The best thing about eating around Geylang is that you can find Durians there all year round. However, the best time of the year for Durians is still around this time when they are in season! I know we have a lot of Durian lovers out there, so this should get you to start drooling!
Conclusion
Claypot rice was a little disappointing this time around, but the other two dishes were still as good as before! Now with their new air con extension, they are even opened for lunch!