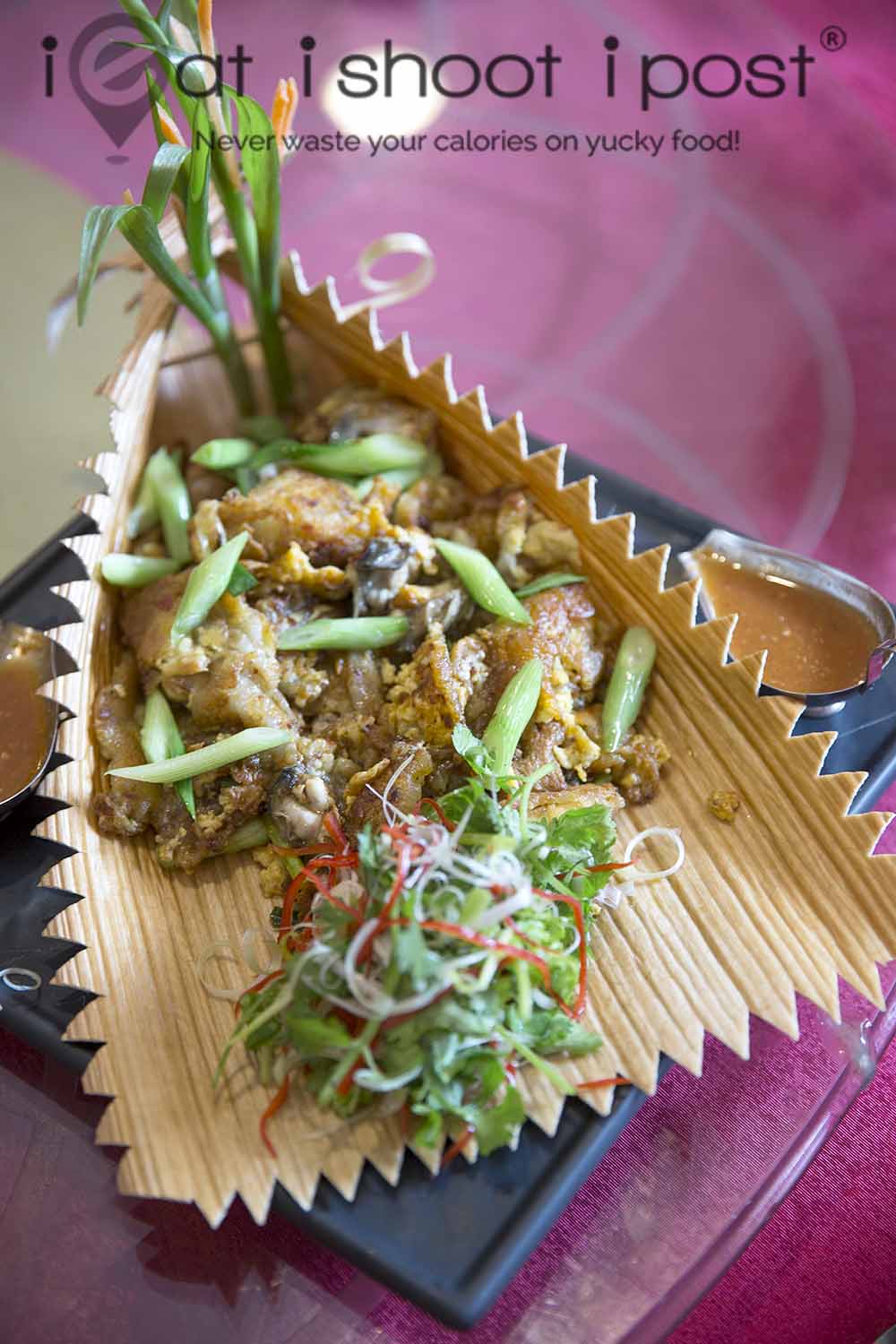 Chin Lee Restaurant: Heartland Teochew Cuisine – ieatishootipost
Chin Lee is one of those restaurants which I have been wanting to visit ever since I started blogging a decade ago.  I don't know why it took me so long to finally eat there.  I guess there is a time for everything under the sun and now it's time for Chin Lee!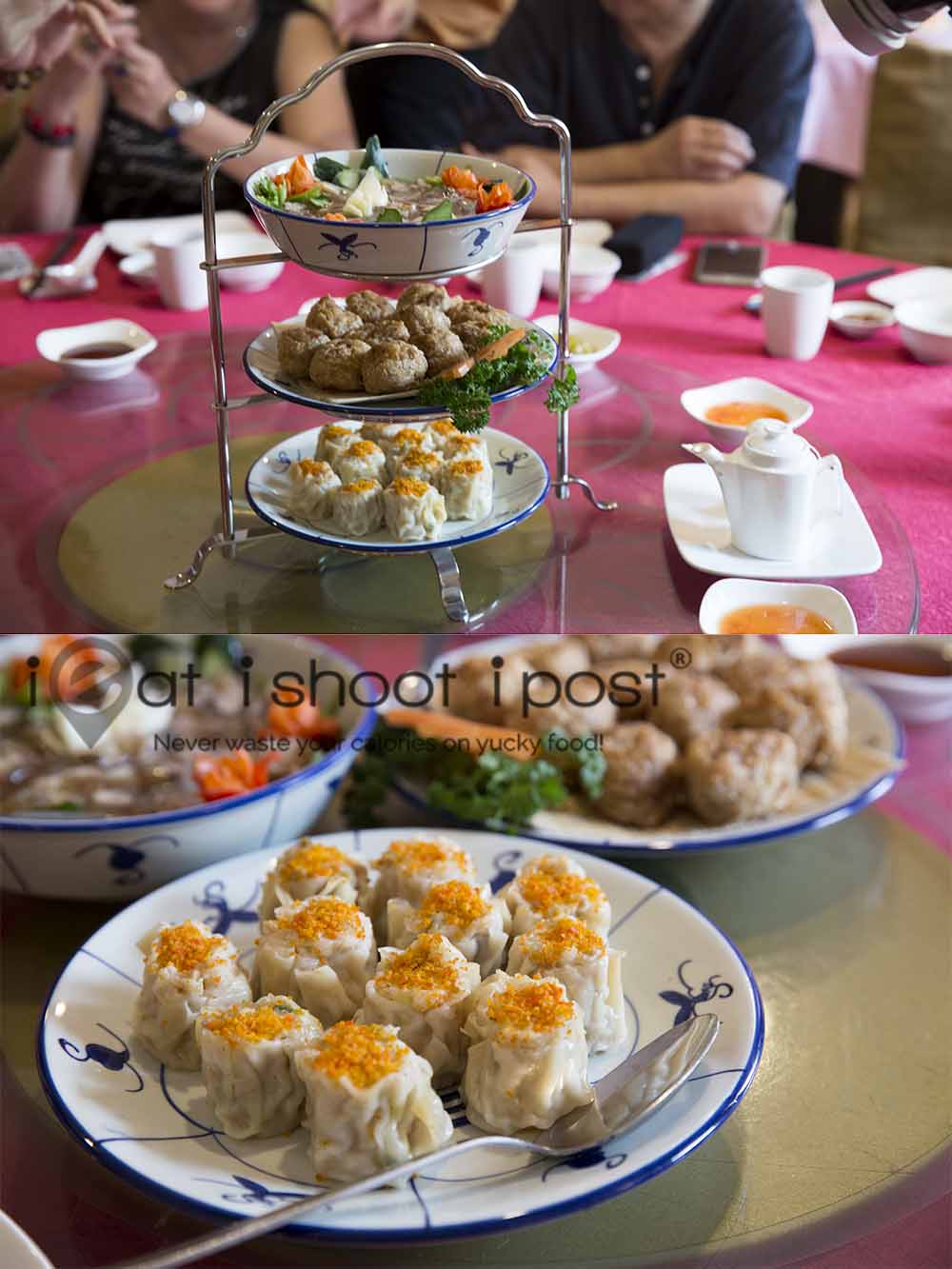 For those of you who have never been to Chin Lee, don't wait 10 years before you visit this "HDB" restaurant.  You'll miss out on some of the best Teochew dishes in town!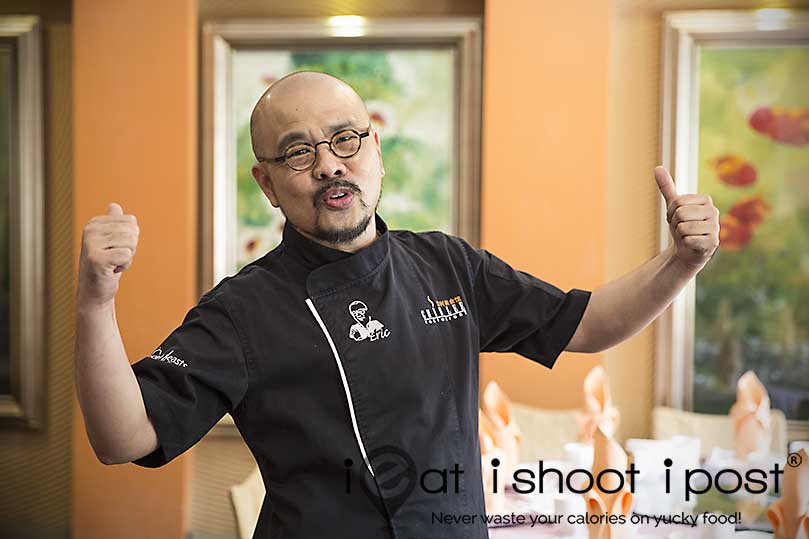 Chin Lee has been around for over three decades and started as a zi char located under a block of flats.  Chef Eric, who is in his forties now, literally grew up in the kitchen.  He had initially wanted to be a western chef but his father persuaded him to come back to help out in the kitchen.   Now, he has become one of the ambassadors of Singapore style Teochew cooking.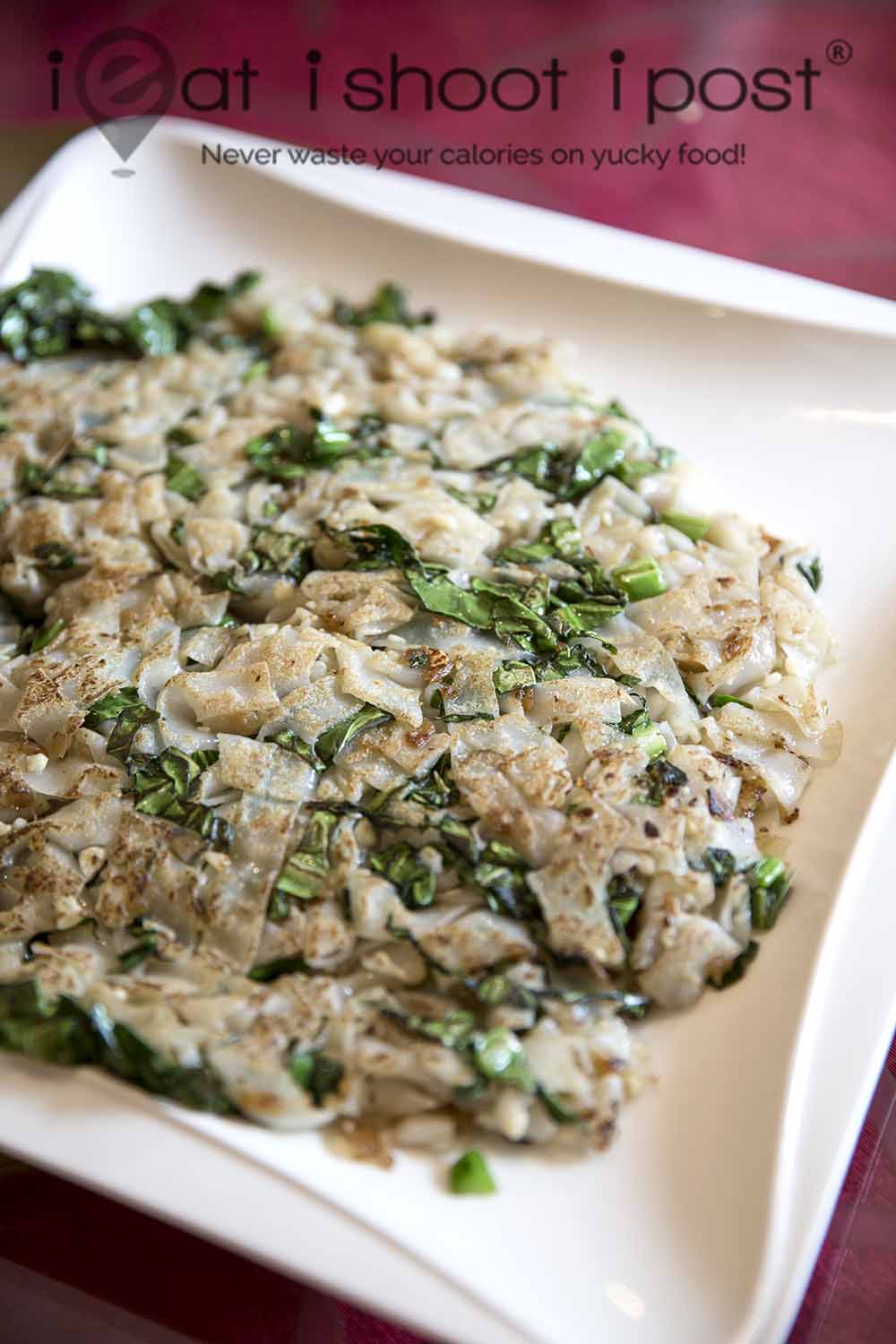 It is good to see young, English educated, media savvy chefs helming our traditional Singapore kitchens.  The younger generation of western trained chefs have quite a different attitude to the more traditional Chinese chefs and are more opened to sharing knowledge and recipes.
Chef Eric invited me (actually I invited myself) into the kitchen to show me the traditional way of cooking chye poh kway teow, a traditional Teochew dish.  If you have been around for a while (ie old), you would probably have come across this dish which is only found in traditional Teochew restaurants.
Chef explained that the proper way to cook the dish should result in a kway teow that is crisp on the outside and plastered together like a pancake.  The ingredients are simply garlic, chye poh, kailan, kway teow, oil and fish sauce.  So, the most important part of the recipe lies in the frying technique.  As you can see from the video, it takes quite a while to cook the dish and one has to make sure the the kway teow doesn't stick to the wok while remaining in one piece.  The chye poh kway teow here is probably the best that I have come across so far.  4.25/5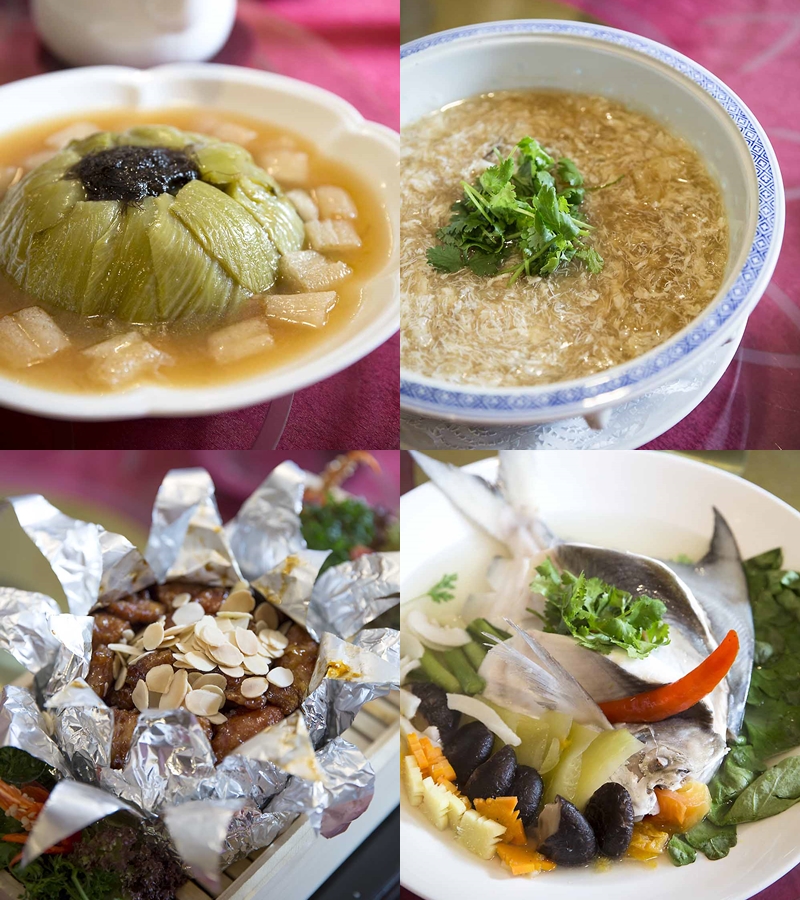 The dishes were excellent overall.  We started with a very impressive three tier starter of pork jelly (aspic), prawn rolls and Teochew siew mai which was classic. The siew mai had chopped bamboo shoots and crabmeat in it which is what makes them "Teochew"  4.5/5.  The oyster omelette was beautifully presented (its not always like this) and the restaurant offers the option of "live" oyster omelette.  4.25/5.  The stewed mustard greens were excellent 4.5/5 as was the fish maw soup with the exception of a few piece of dried scallops which could perhaps do with a bit more stewing.  4.25/5.
The coffee pork ribs were excellent and was wrapped in foil so that the aroma of the coffee would only be released when it reaches the table.  Chef told us that he came up with the idea of coffee pork ribs after one of this friends who worked as a hotel chef passed him a bottle of European coffee essence over 20 years ago!  So we can say that coffee pork ribs is another dish invented in Singapore!  4.5/5
The one dish which I wasn't so happy with was the steamed pomfret.  The fish is undoubtedly fresh, but the steaming sauce lacked oomph.  The best Teochew steamed pomfret I had so far was still at the now defunct Ah Orh at Sin Ming. 4/5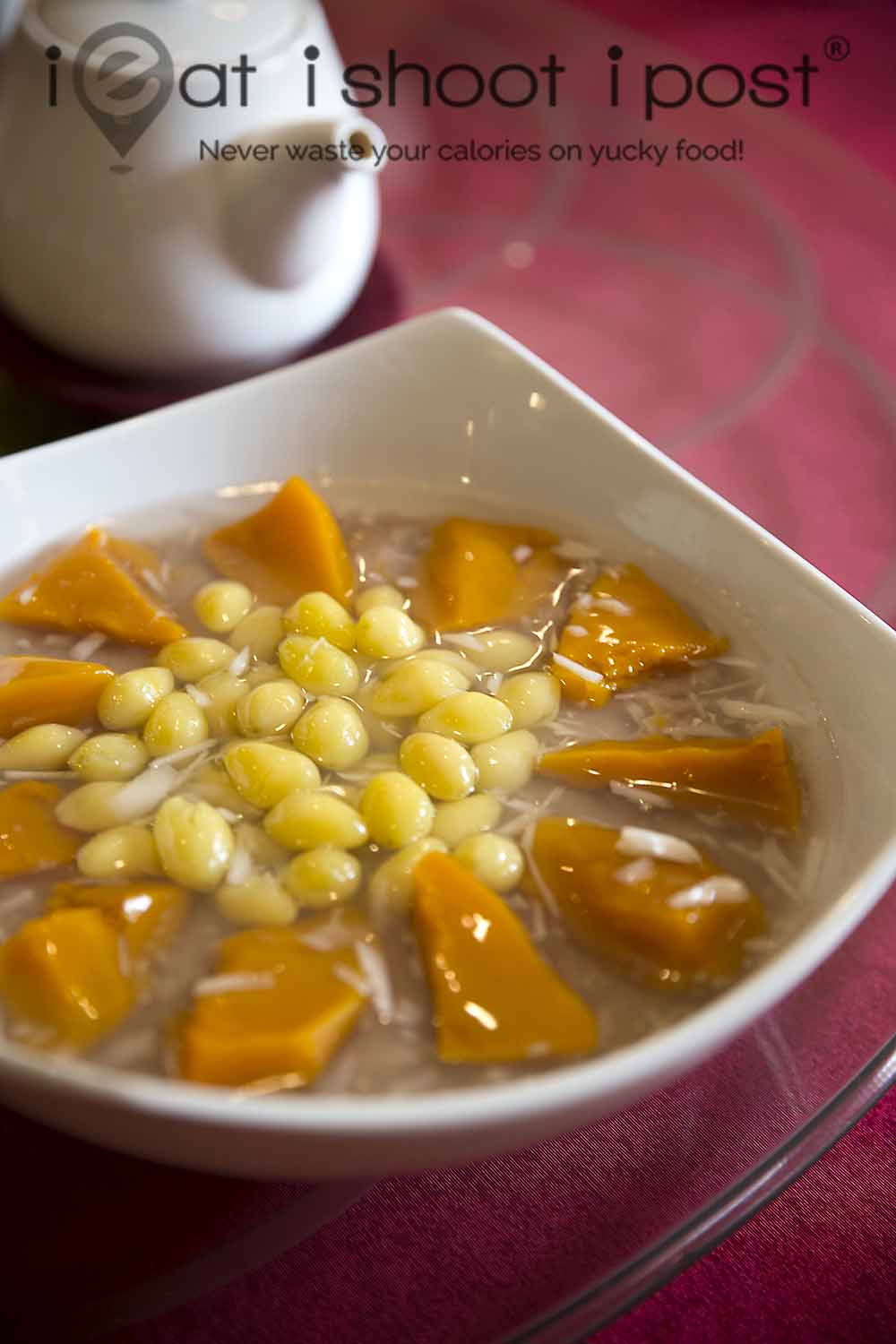 Whenever, we talk about orh nee (yam paste), we always have people indicating that they are looking for the authentic traditional Teochew style orh nee made with pork lard.  Well, the good news is that we finally found a restaurant that still does it with pork lard, pumpkin and gingo nuts!  The orh nee here is beautifully presented and superb.  Once you try this, you will understand why I always eschew those orh nee that are topped with coconut cream!  4.5/5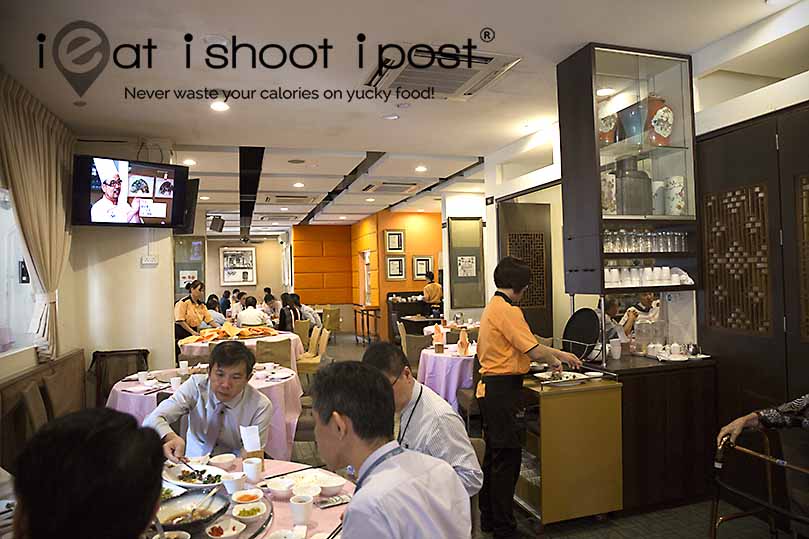 Conclusion
Classic Singaporean style Teochew food!  One taste and you know you are onto some really good stuff.  This kind of Singaporean heartland restaurants are a real gem and are the type of restaurants that should really be included in the Michelin Guide so that tourists can have a taste of solid Singaporean cuisine.
Here is my list of other Teochew Restaurants!
Special discount for Ieatishootipost fans!
10% discount for lunch from Mon-Fri for all ieatishootipost fans! Just show them this blogpost! Valid till 15 Sep 2016!